If you're thinking about buying a property in Turkey and need some help to make your dream come true, give Oceanwide Properties a call.
Oceanwide Properties
Established in the UK in 2005 by Süleyman (Sam) Akbay, Oceanwide Properties is a fully accredited, well-established and successful property business with offices in Turkey. With years of experience in the UK and Turkey markets, the professional and knowledgeable bilingual team at Oceanwide Properties ensures its clients receive a trustworthy and reliable service.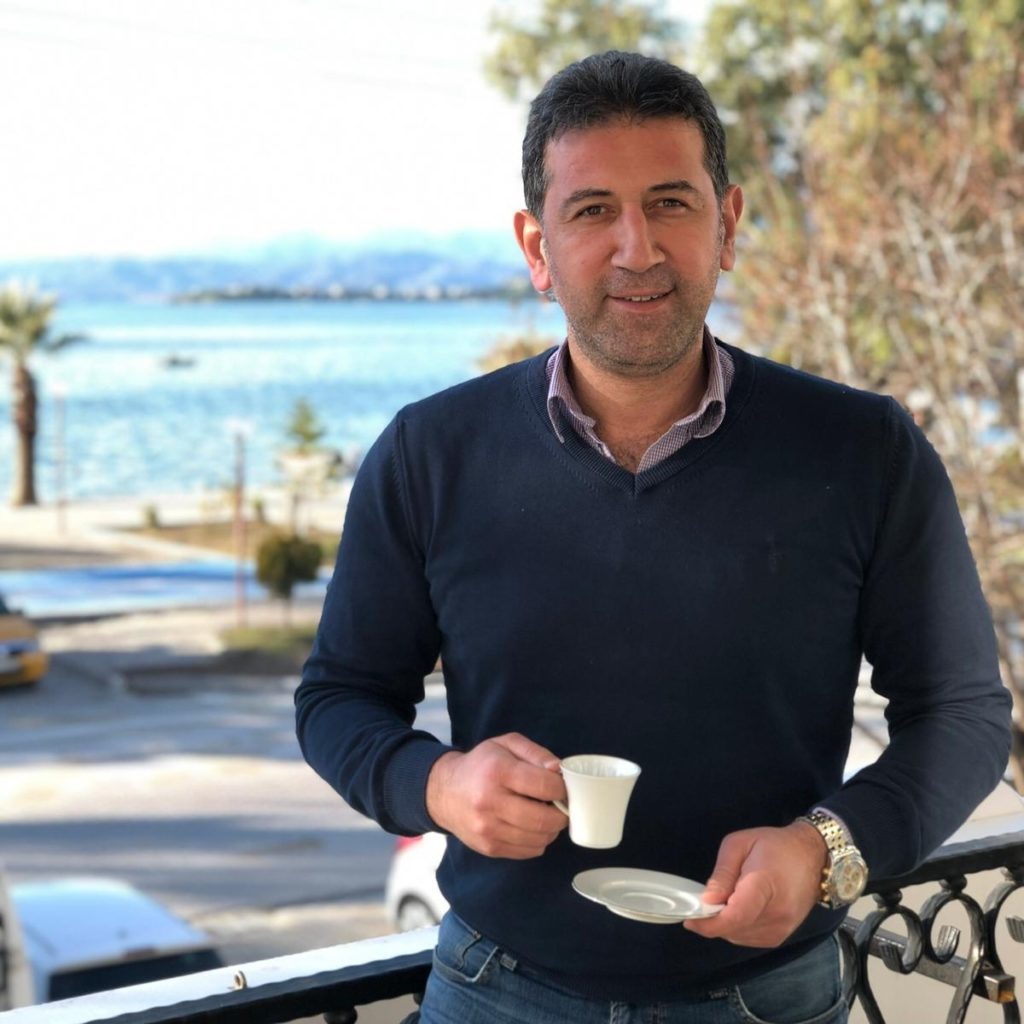 Oceanwide Properties offer a no-nonsense and friendly approach to Turkish property investment, sales and consulting. With head offices in the UK and Fethiye (run by Süleyman's sister, Hülya Akbay), and a number of regional and associate offices along the Turkish coast, they are ideally equipped to help investors along the path to securing a Turkish home.
A property to suit all tastes and budgets
Oceanwide Properties have a property to suit all tastes and budgets. From holiday homes, buy to lets, home from homes or luxury mansions, they have it covered – and if there is nothing on the books that suits, the team will gladly head off and hunt down the ideal home for you.
Owner Süleyman (you can call him Sam) believes in keeping the interest of his clients at the heart of any sale or purchase and prides himself on his team being readily available to speak with clients who have questions or would like some advice.
"Selling Turkish properties is not just our job, it's our passion. Your journey may start by simply browsing our website, watching a property video or reading our posts on social media, but get in touch and let us guide you through the entire process from start to finish." – Süleyman (Sam) Akbay
Click here to contact Oceanwide Properties or call Hülya Akbay on +90 541 320 0080
Alternatively, pop in to the office for a chat.
https://www.oceanwideproperties.co.uk/
Sam Akbay Estate Agency
Due to the increasing demand from existing clients for properties in the UK, Sam Akbay Estate Agency has been established in association with Keller Williams, a global company with over 190,000 estate agents, making it the largest in the world. Sam Akbay Estate Agency is an extension of www.oceanwideproperties.co.uk.
Sam Akbay Estate Agency is committed to providing its clients with the same exceptional service as their parent company Oceanwide Properties and follows the ethos, ethics and guidance from the National Association of Estate Agents at all times.
Sam Akbay is a fiduciary bespoke estate agent, working to meet the individual needs of each client by listening to their exact requirements and employing a range of marketing strategies that will suit the needs of clients.
Sam Akbay Estate Agency also work as a buyer's agent, so if you are looking to purchase a property rather than selling then please get in touch.
Click here to contact Sam Akbay Estate Agency
Remove the stress and worry when relocating to another country
Whilst clients are accustomed to their chosen estate agent deal with all aspects of both buying and selling properties, that isn't always the case when you're selling and buying in different countries.
Having Sam Akbay Estate Agency operating in the UK and Oceanwide Properties in Turkey can remove the stress and worry of relocating to another country by dealing with all aspects of your entire home buying and selling experience.
If you are planning to buy a holiday home in/or move to Turkey (or are planning to relocate back to the UK) and you need help finding the right property, please contact Süleyman who will be happy to advise you.
Email: suleyman@oceanwideproperties.co.uk
Tel/WhatsApp: +90 541 320 0080 (Turkey) or +44 7760 155601 (UK)
In the meantime, click on the links below to have a look at some of the properties for sale in Fethiye and the local area.
What do our clients have to say?
"Sam Akbay and his team in Turkey have helped us purchase our dream properties, we purchased an apartment and a villa, unfortunately later down the line due to family circumstances we had to sell both our properties, we have given Sam power of attorney to sell on our behalf. He sold them both for us and everything went smoothly and we have received our funds without any delay. It is a huge trust giving someone power of attorney, Sam and his team have never failed to deliver. We always recommend his services to our friends and family." -Janet
"Best property agent I've ever come across! Highly recommended!" – Matt
"Extremely efficient and very professional. I would strongly recommend this agent and would use them again." Ehsan
"Sam dealt with our sale and was the most professional person we have ever dealt with, he kept us constantly informed of proceedings by both email and phone. We really can't praise or thank him enough. Hulya dealt with the legal side of the sale and she too was superb. Both my wife and I would recommend Oceanwide Properties without hesitation whether you're buying or selling." – Chris and Carel
"Excellent, professional, quality homes. Nothing's too much to ask." – James
Connect on social media to keep in touch:
Oceanwide Properties
Facebook: Oceanwide Properties
Instagram: oceanwideproperties
Twitter: @OceanwidePropUK
Sam Akbay Estate Agency
Facebook: Sam Akbay – Keller Williams
Instagram: sam.akbay_keller.williams
Twitter: @AkbaySam
This is a sponsored advertorial brought to you in association with Oceanwide Properties