This post contains affiliate links, so we may earn a small commission when you make a purchase through links on our site at no additional cost to you.
This article was written for Fethiye Times by Rebecca Parsley.
Chances are you'll have skirted the edge of Göcek many times, most likely on the journey to or from Dalaman Airport.
Legend has it that it's where Icarus landed in the sea after flying too close to the sun in his attempt to escape from Crete; today, it's renowned for its large, secluded bay and is home to several marinas, as well as around 4,000 permanent residents.
Perhaps you've gazed at the masts lined up in the harbour and promised yourself a visit. If you haven't been yet, here's why you should:
The Atmosphere
Primarily a yachting town, Göcek is a world away from some of the busier resorts in the area, such as Ölüdeniz or Hisarönü. Mediterranean Turkey's answer to Puerto Bañus, it exudes charm and quiet refinement.
There's a relaxed air – Göcek is comfortable in its own skin and isn't trying to be something it's not. As soon as you arrive, you lose the need to rush anywhere. Far more pleasant to amble slowly, enjoying the surroundings, wandering wherever the will takes you.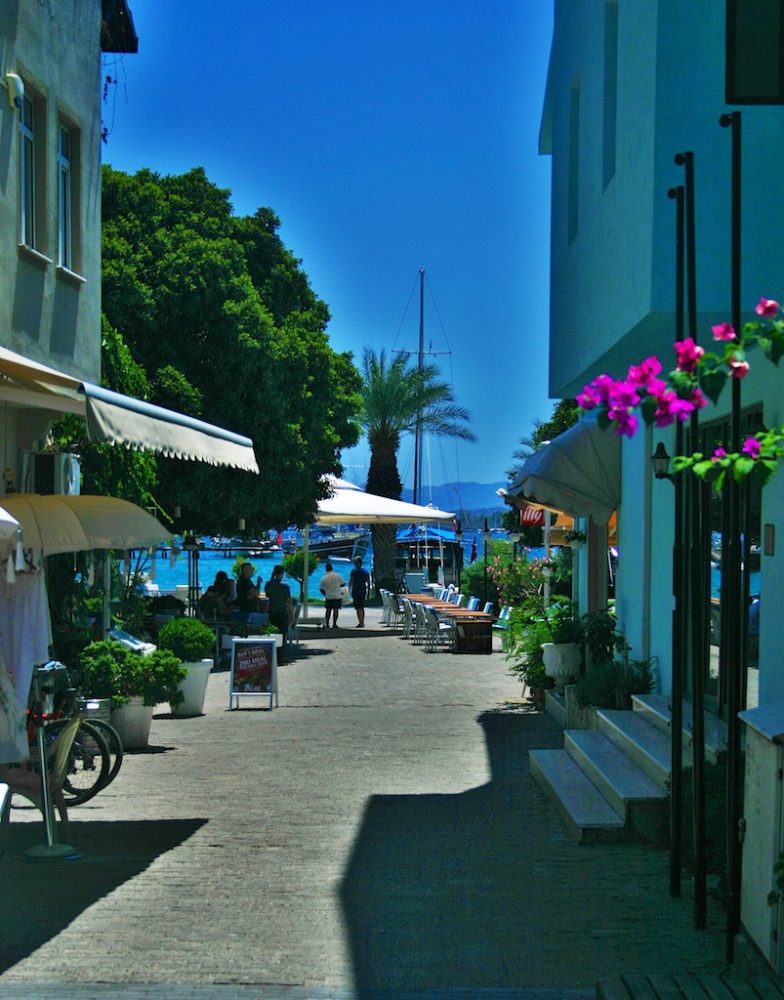 The lack of multi-storey buildings is noticeable – Göcek was declared a Registered Area of Special Protection in 1988, and as such high-rises are not allowed. This adds to the tranquillity and the feeling this is somewhere that takes life at its own pace.
Shopping
Most of the shops are lined along one main street that crosses through the town, although if you explore the back roads you'll find a few gems hidden away.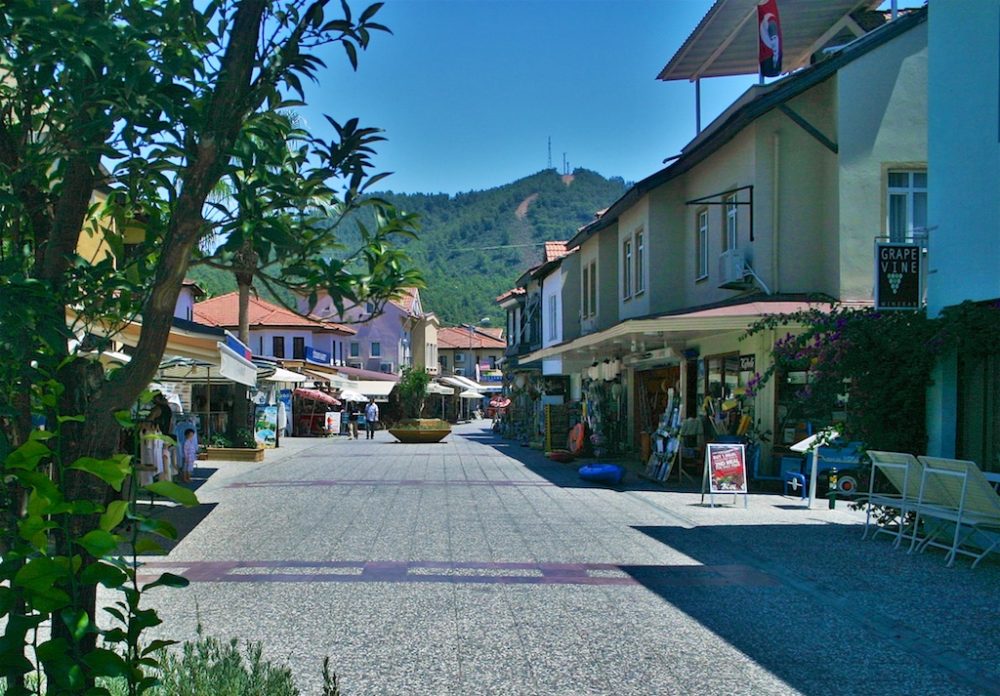 Expensive – and authentic – designer stores nestle alongside those selling the more usual tourist fare – the 'genuine fakes', fridge magnets, ceramics and other souvenirs.
It's worth looking more closely, though. Göcek has a good number of shops selling items you won't find in the main holiday towns – beautiful hand-made clothing, unusual trinkets and furniture that's been individually crafted rather than put together on some production line.
There's a weekly Sunday market, too. Set slightly out of the town centre, you'll find a rainbow array of fresh fruit and vegetables alongside both traditional and tourist clothing, homewares, jewellery and accessories.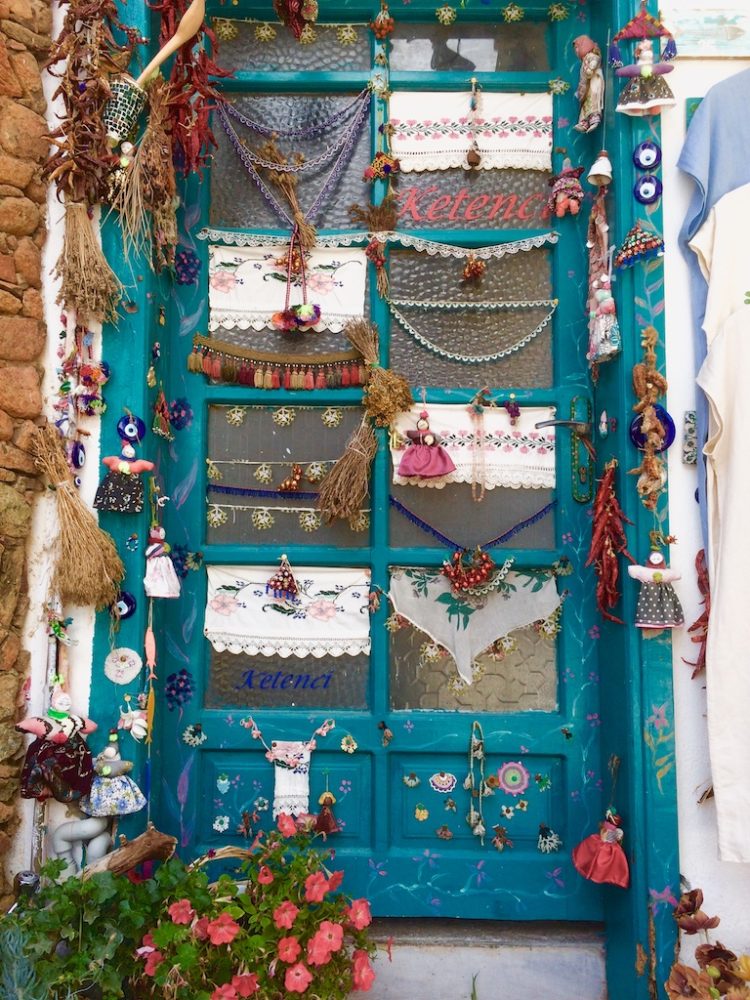 Food & Drink
Whether you want an ice-cold beer to take the heat out of the day or a full three-course dinner, you'll find no shortage of bars and restaurants in Göcek – just wander along the seafront and choose one that takes your fancy!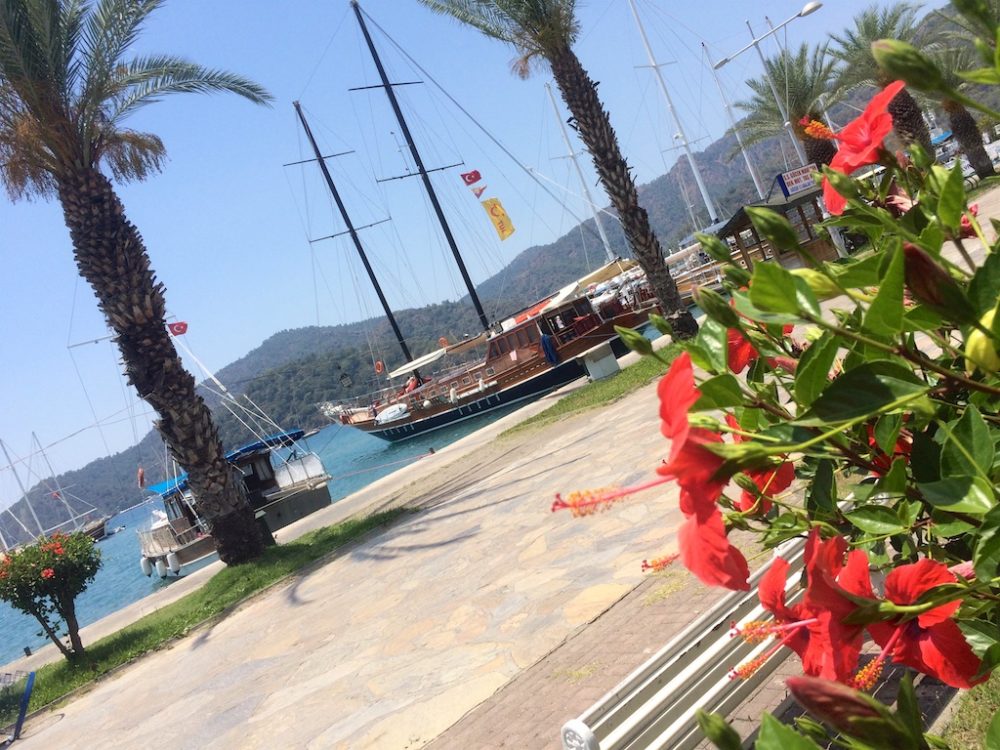 The Kebab Hospital has established a reputation for great food and is a popular spot for lunch – and people-watching. Sit here in the summer and you'll notice a seemingly non-stop relay of boat crew collecting food and supplies for the craft moored up in the marinas.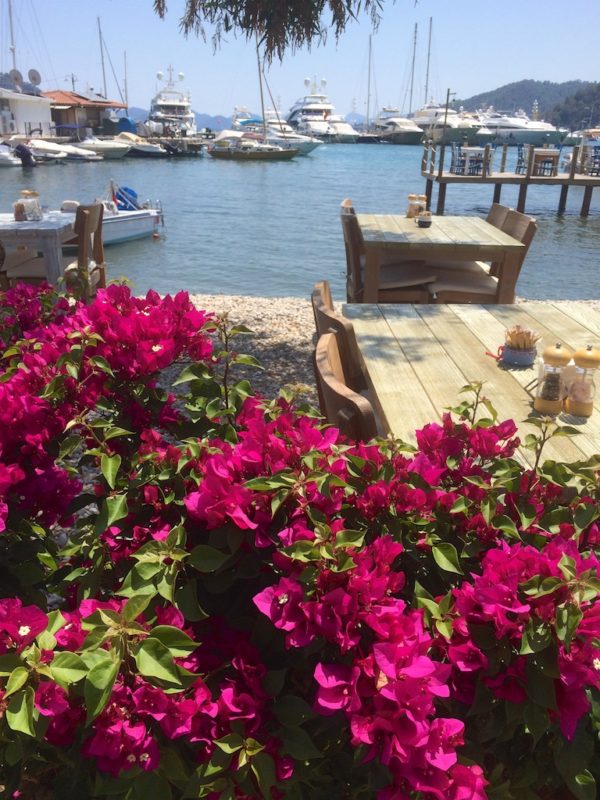 As you'd expect, there are also some great fish and seafood restaurants offering the freshest catches of the day, and most have a good range of well-priced set menus.
Our own favourite is the Seashell Café & Restaurant. It has a to-die-for selection of frozen smoothies and milkshakes, and you'll know it by the quite simply stunning furniture – swinging chairs, benches, sofas and tables fashioned out of cartwheels. It's the perfect place to sit and watch the world go by.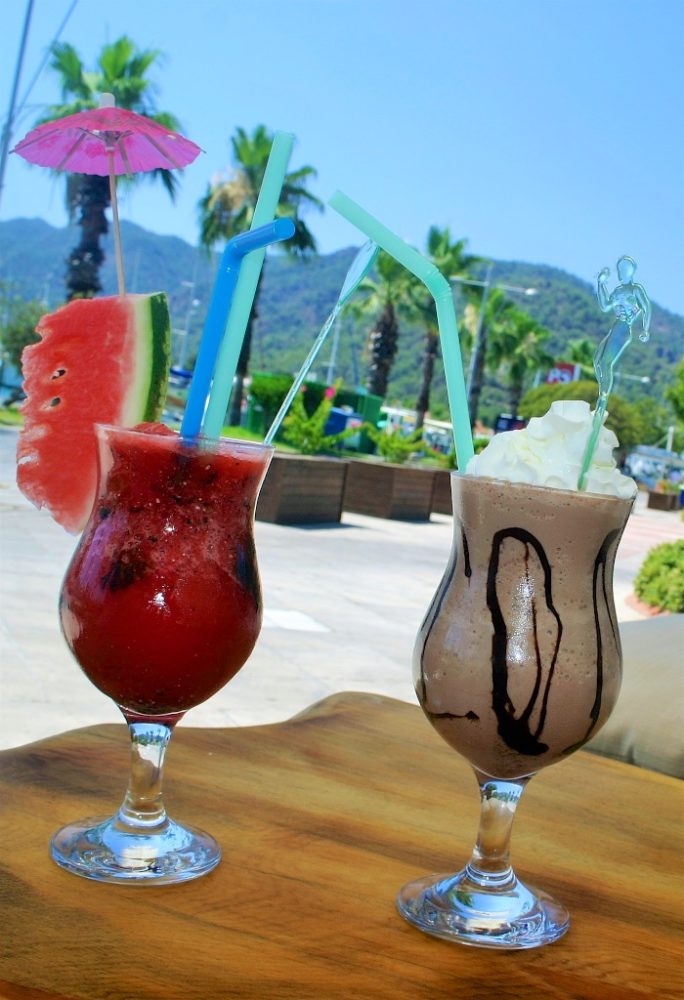 Boats
We couldn't fail to mention them, but we left the boats until last in order to highlight the other attractions Göcek has to offer.
You don't have to be a sailing aficionado to admire the range of yachts, cruisers, traditional gulets, speedboats and catamarans, and while access is mostly restricted, depending on the marina, you'll certainly be able to get close enough. There's also a steady flow of traffic in and out as both private and commercial craft begin or end their journeys.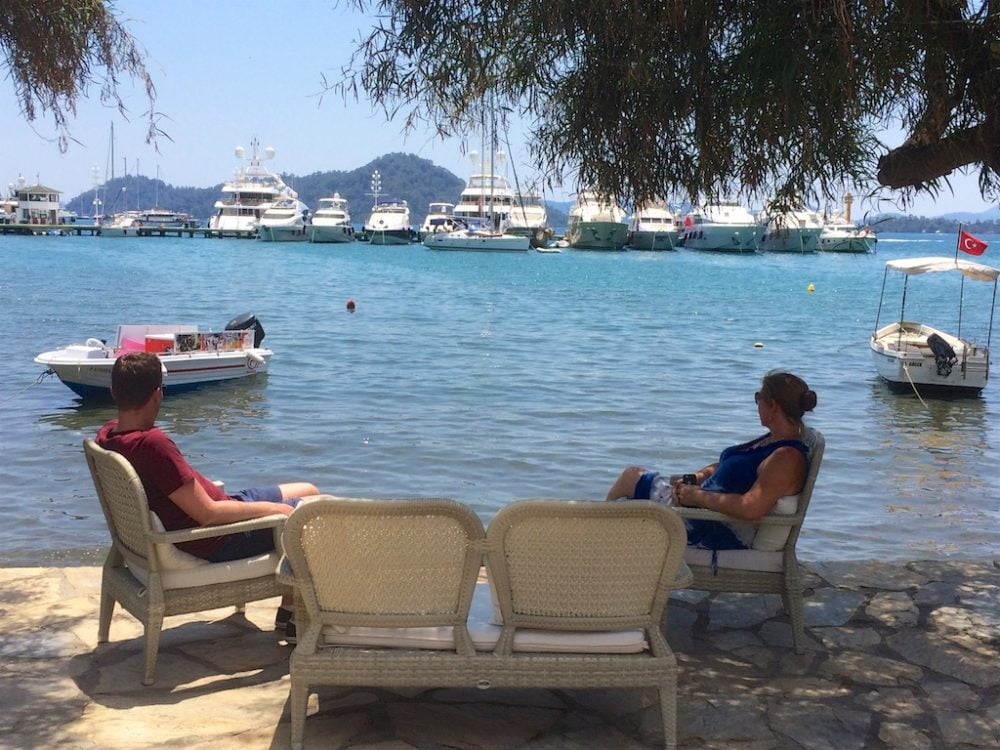 Getting There
Göcek is around 26km from Fethiye and easily accessible by car and the drive takes around 30 minutes – simply follow the D400 out of Fethiye, or hire a taxi.
Alternatively, take a dolmuş – they leave the main terminus in Fethiye every half hour during summer and the journey lasts some 40 minutes.
Several tour companies run Sunday boat trips from Fethiye to Göcek on Sundays (market day). Depending on who you travel with, you'll leave between 10 am and 11.30 am, returning between 4.30 pm and 6 pm. The cost is £10 per person on average and some trips include lunch and swim stops; ask for more details at Fethiye's harbourside booking office.
Rebecca & Steve Parsley are both former journalists with experience in newspapers, magazines and on radio. Since 2006 they have run their own communications agency, specialising in social media and online content writing. They moved to Turkey just over three years ago and live in Kayaköy with their German Shepherd dog, Dillon – formerly a street dog – and two cats. When not slaving over their keyboards or walking in the local countryside, they enjoy watching motorsport – especially Formula 1 – and are also salsa dance addicts.