Renowned for its thermal spas and mud baths, Afyonkarahisar is a miraculous place where you can find curative waters for any illness.
Known as Afyon by its residents, Afyonkarahisar is not only known for its history and culture but is believed to have the best thermal waters in Turkey making it a popular destination for health tourism.
As well as thermal springs, Afyon mud baths are famous among tourists who come all year round to find cures.
Thermal Tourism
Thermal tourism is a type of alternative tourism that is growing in importance and in demand in Turkey. In recent years, the number of modern thermal tourism facilities has increased, especially to meet the growing demands of foreign visitors whose overriding reason for taking Thermal holidays is "how can I be healthier".
Akrones: an experience in thermal luxury
Off the E 96 European route, this award-winning, upscale hotel in a unique building with a rounded facade is 9 km from Afyonkarahisar Castle.
Akrones Thermal Spa and Convention Centre offers quality service and stylish decoration mixed with pleasure in every corner; luxurious room options, expert massages, Turkish baths, relaxing seating areas with beautiful views, special flavours of world kitchens and so much more.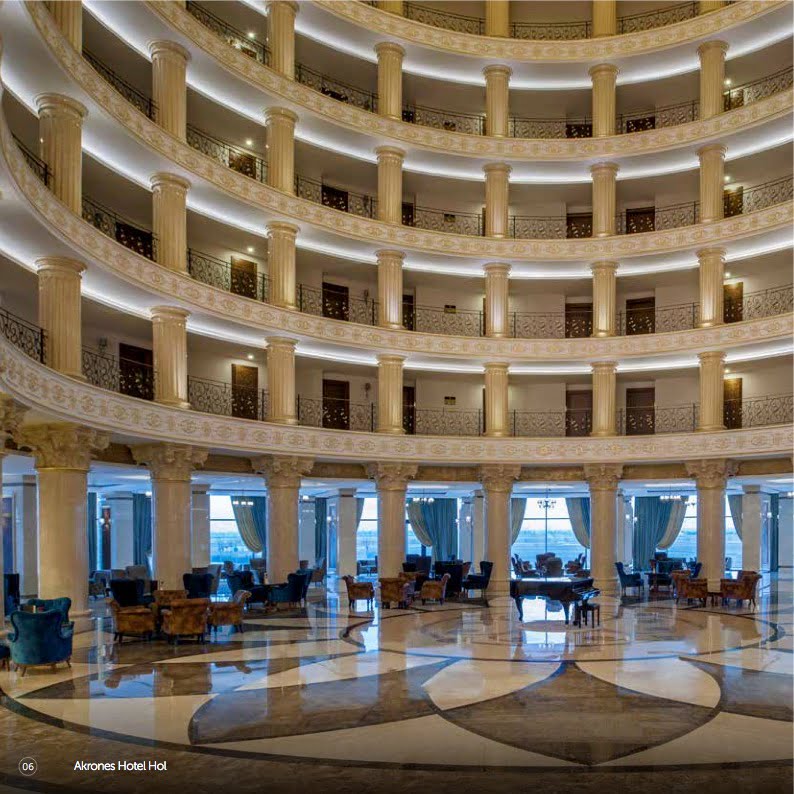 The accommodation features French balconies and offers Wi-Fi and flat screens, plus minibars and tea and coffeemakers. Suites add sitting areas. Luxe upgraded suites provide 2nd levels, whirlpool tubs, saunas and/or gyms. In-room dining and turndown service are offered.
Whether you choose a Deluxe Room or the Royal Suite you will experience comfort and luxury beyond your dreams.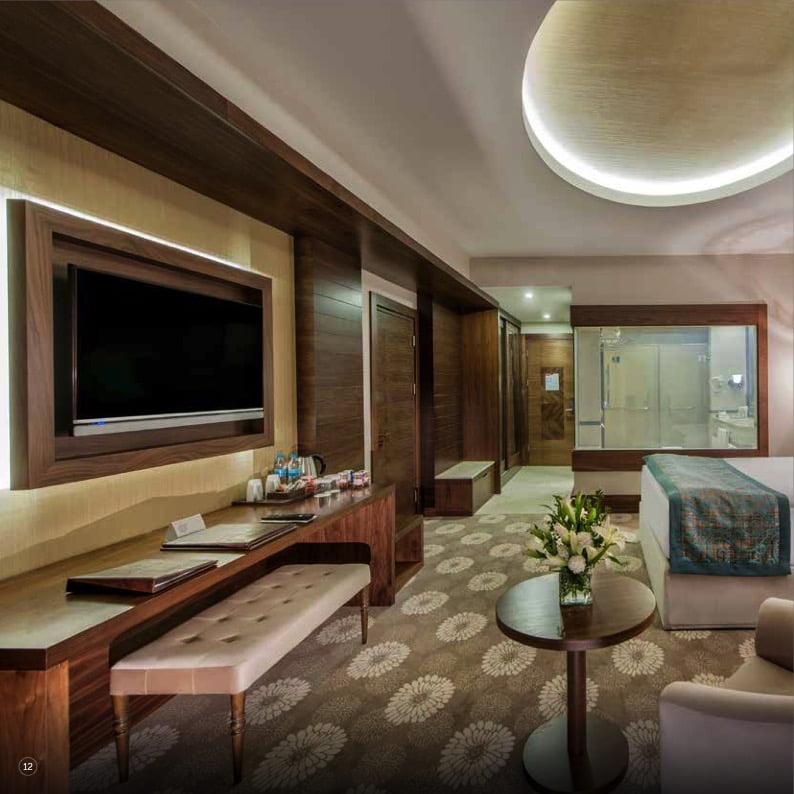 Mobility Accessible Room
There are two mobility-accessible rooms on the entrance floor. For ease of use and the comfort of hotel guests who use wheelchairs, the doors to these rooms are extra wide. Furthermore, these rooms are Deluxe Superior in terms of comfort with specially adapted bathrooms and wardrobes for accessibility. The 36 m² Mobility Accessible rooms each have a thermal pool, balcony, French bed, shower cabin, and tea/coffee making facilities.
Aqua Munda: Where water restores life…
In the miraculous world of health-giving waters at the Aqua Munda Spa Wellness Center, you can revive your body and soul with its range of therapies and treatments.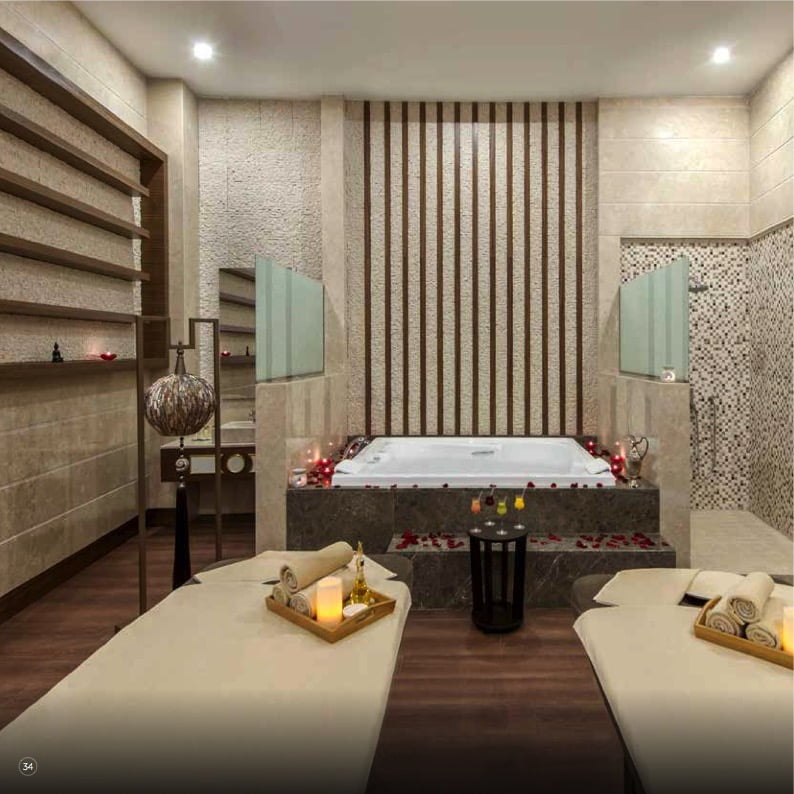 Make the most of the peaceful thermal areas, which are said to alleviate many illnesses. The spa offers gender-segregated and mixed pools, a sauna, a hammam and a hot tub.
Flavors of Akrones
Akrones offers you a culinary glory of Turkish and world cuisine.
Enjoy a selection of regional Afyonkarahisar delicacies, created by master chefs using the rich flavors of Ottoman and Turkish cuisine in the Sofra Restaurant.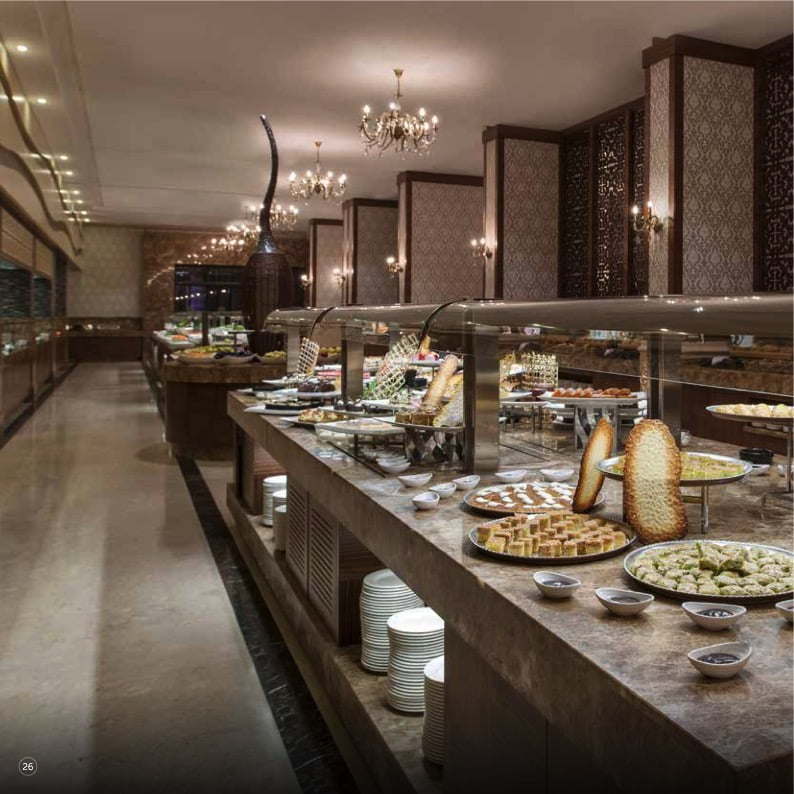 Keyani Steakhouse serves diners gourmet dishes prepared using only Afyonkarahisar's finest cuts of meat. This is total indulgence on a plate. A distinctive steakhouse concept, Keyani serves exquisitely prepared and presented meat dishes ensuring a unique gastronomic experience.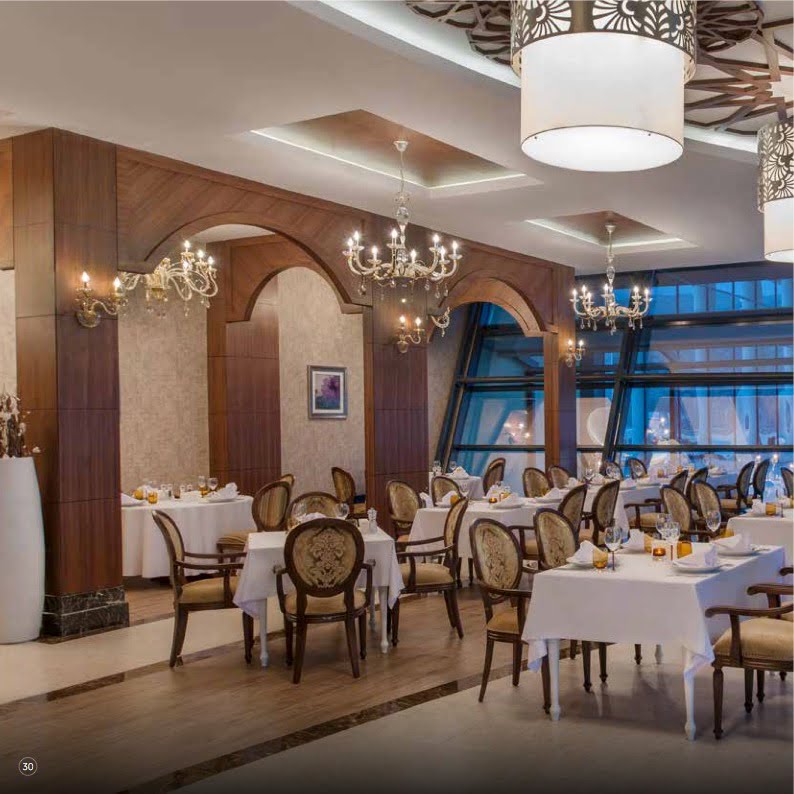 Le Patisserie is the ideal place to add a sweet touch to your holiday with delicious homemade delicacies.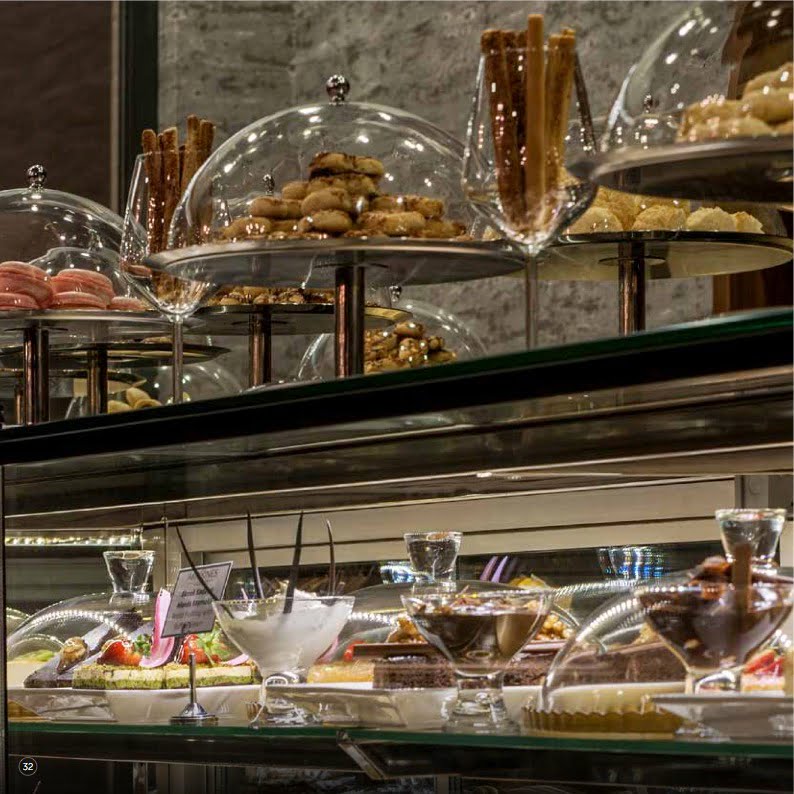 Additional amenities include the Lobby Lounge, Vital fruit juice bar, a disco and a bowling alley.
Somewhere for the kids to have fun
While you are enjoying your holiday, you can be confident that your children will be having a safe, fun and enjoyable time too at the Kidrones Children's Club. At Kidrones, children aged from 4 to 12 are welcome for birthday celebrations, drawing and painting activities, mini disco parties, shows, cartoon films and many more activities besides.
Akrones also has facilities for business meetings, conferences, seminars and workshops and caters for weddings.
For more information about Akrones visit www.akroneshotel.com or email info@akroneshotel.com