This post contains affiliate links, so we may earn a small commission when you make a purchase through links on our site at no additional cost to you.
There are many places within easy reach of Fethiye that make for an enjoyable day out. Many of them will be old favourites that you will return to time and again but sometimes it's nice to go somewhere different for a change. Akyaka is just the place…
Akyaka is situated Between Muğla and Marmaris at the far end of the Gulf of Gökova in the district of Ula.
The first glimpse you will get is the breathtaking view of Gökova Bay as you come over the Sakar Pass, a paragliding spot where the road descends from 670m in a series of sharp curves to the turning to Akyaka.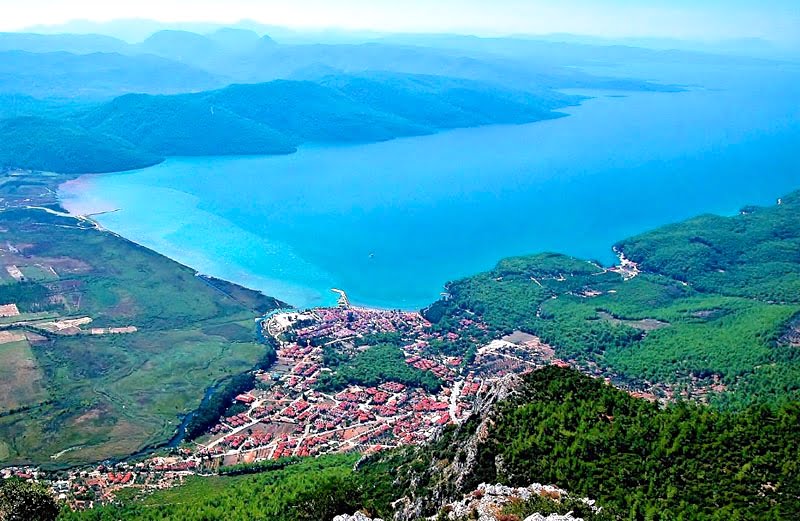 Backed by pine-covered mountains, Akyaka is built on a hillside with roads that descend to a small grey sand beach on the river mouth.
A distinct architectural style
One of the first things you will notice in Akyaka is the distinct architectural style.
Instead of the usual high-rise hotels, there are beautiful two-storey houses, hotels and pensions, whitewashed with intricately designed modern-day wooden cumbas and ornate frescoes.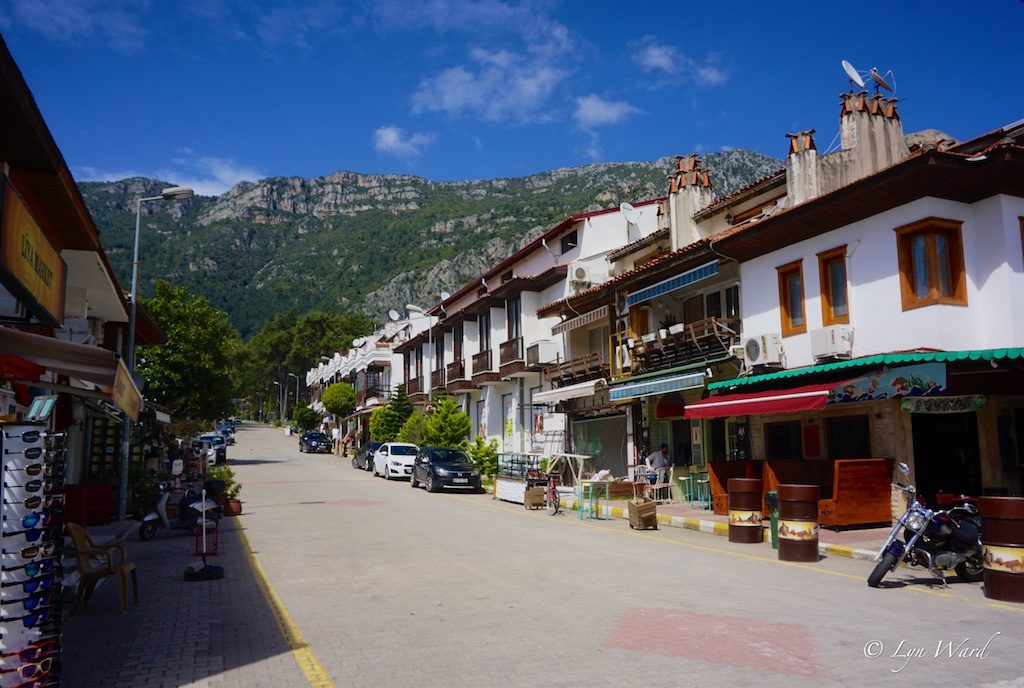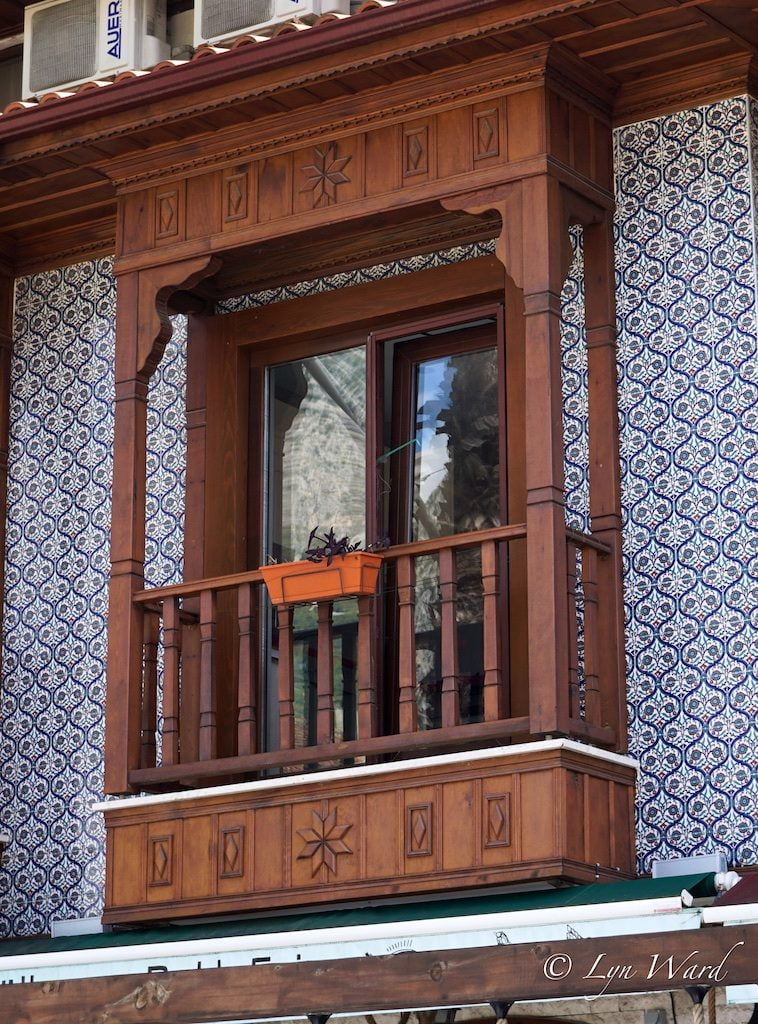 The architect of this style is Nail Çakırhan, who began his career as a poet and journalist and later a self-taught and award-winning architect and restorer, and who first built his own house in Akyaka in the 1970s. The house was considered a classic by its blend of Ottoman, Turkish and Aegean architecture with modern and environmental requirements. Further buildings commissioned in the same style led to architecture local to Akyaka. He received the Aga Khan Award for Architecture in 1983, principally on the basis of his legacy in Akyaka.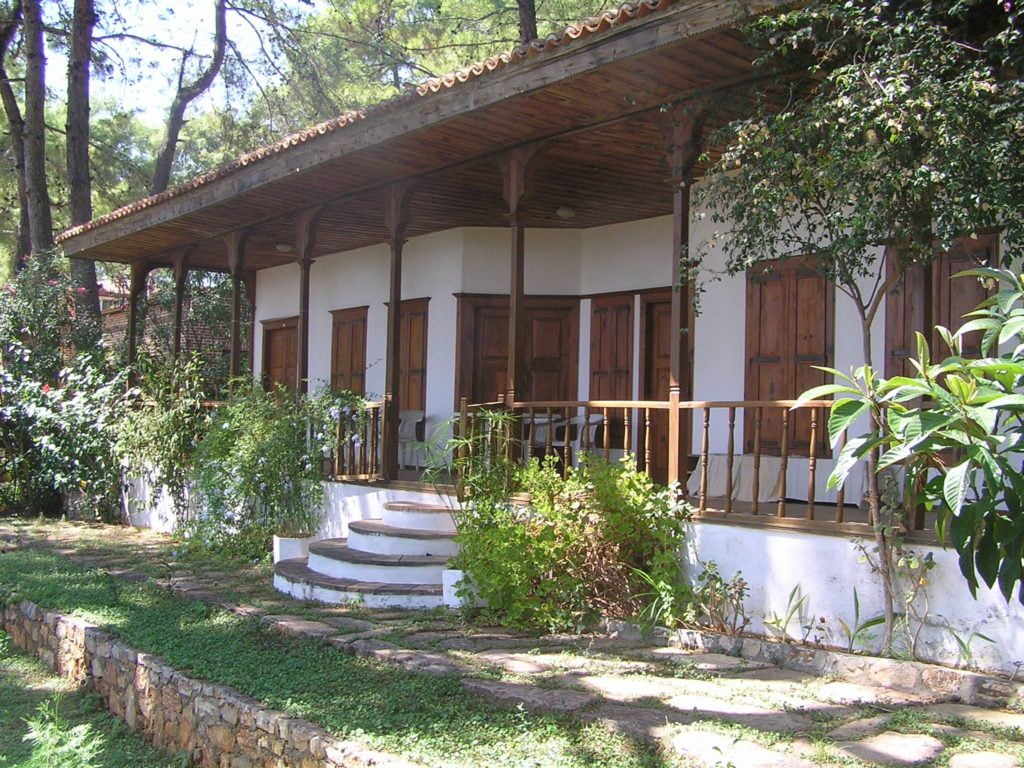 Everything you need for a fantastic day out
Akyaka has everything you need for a fantastic day out. Relax at the beach and enjoy a swim in the shallow water.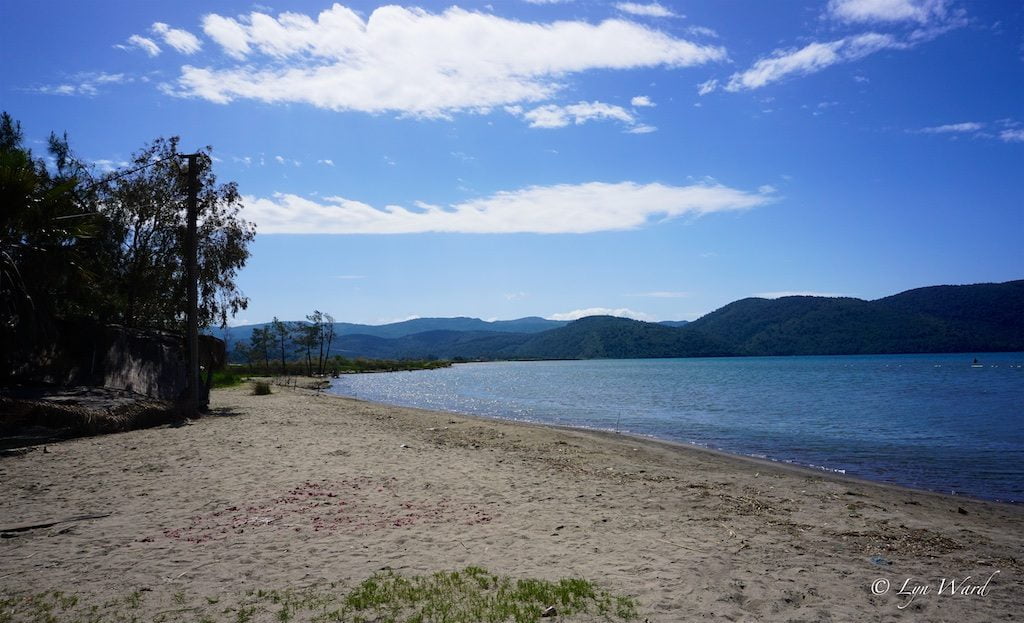 Azmak is the name of the short but deep river that runs through Akyaka to meet the sea. "Azmak" means "running wild" in Turkish and refers to a river's strong current. Akyaka's Azmak is also referred to as "Kadın Azmak", qualifying it with female attributes.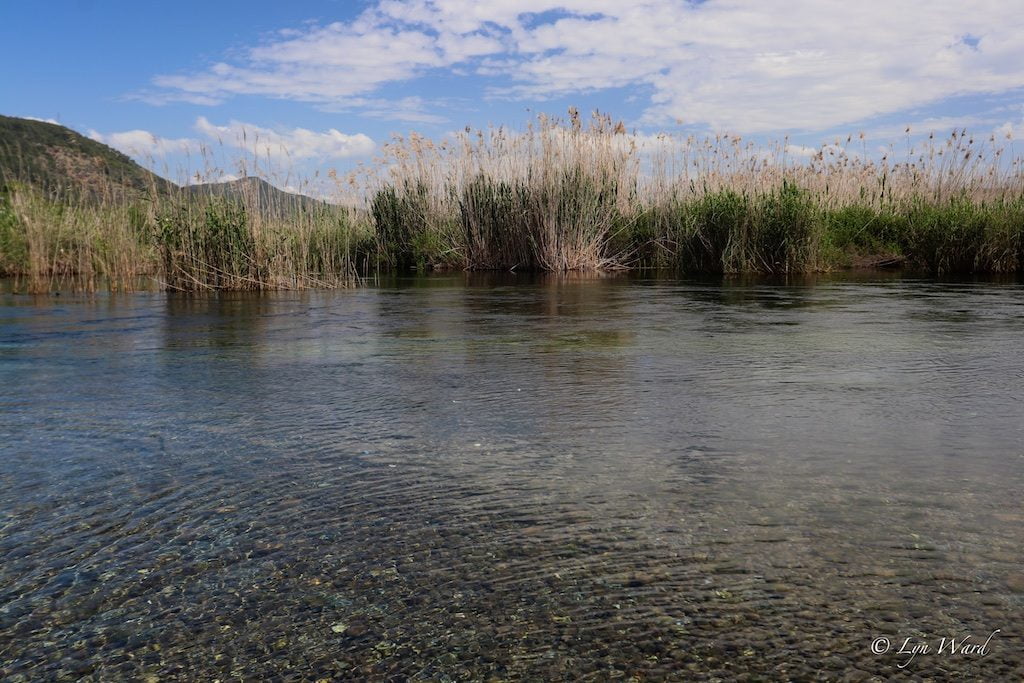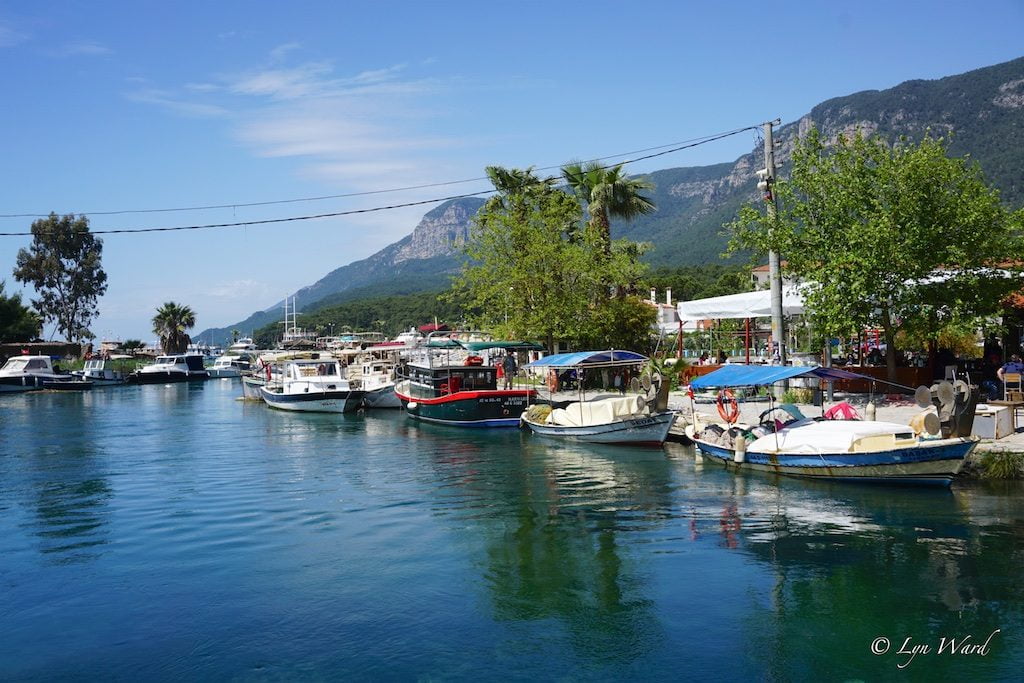 The river is deep enough for boat trips and giant freshwater fish can be seen in the clear water.
Ducks and geese can also be seen at play on the river. "Riding the current" seems to be one of their favourite pastimes.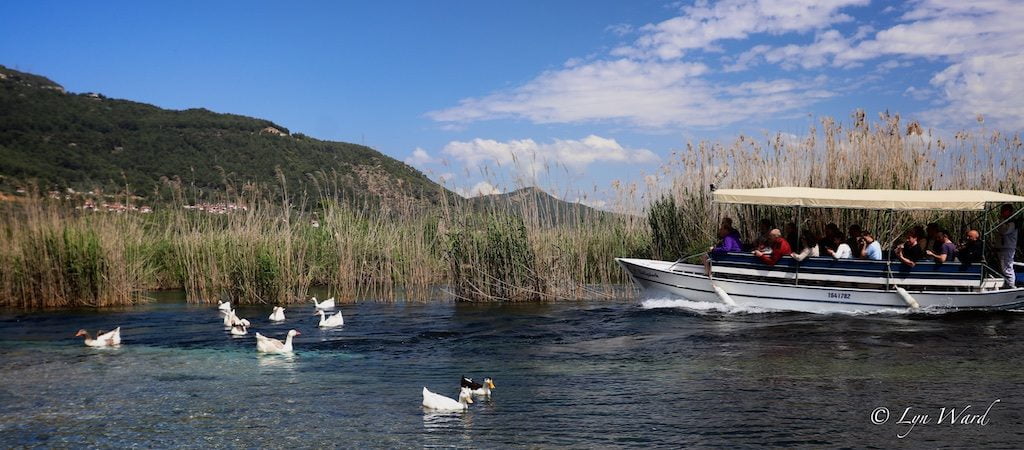 There are plenty of places to stop for a coffee break or to enjoy a leisurely meal. Choose a restaurant by the beach, along the riverside or in town. There's something to suit everyone.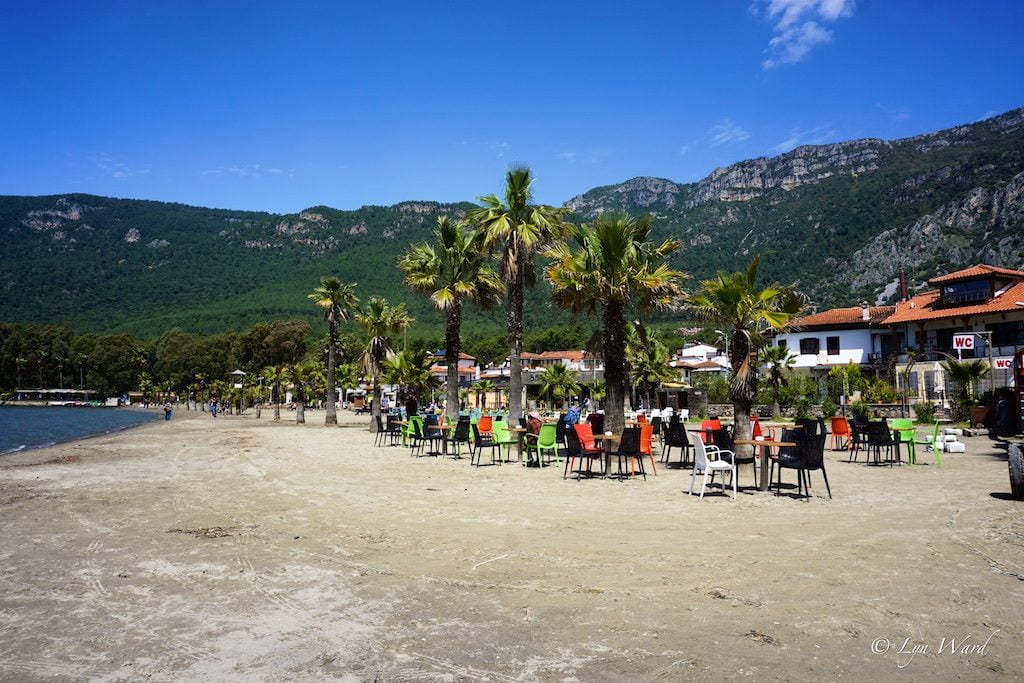 There are plenty of shops and craft stalls for the shoppers among you. Browse around and take home a souvenir of your visit.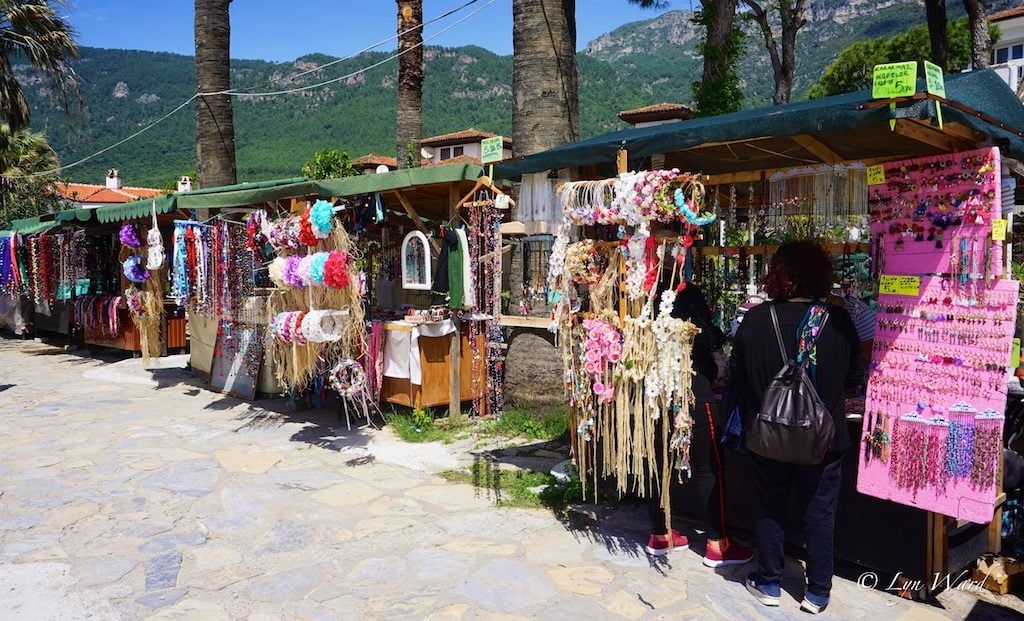 If you want to combine a spot of shopping with riverside dining, visit the Olive Farm and Restaurant which can be found just outside the town on the road to the rock tombs.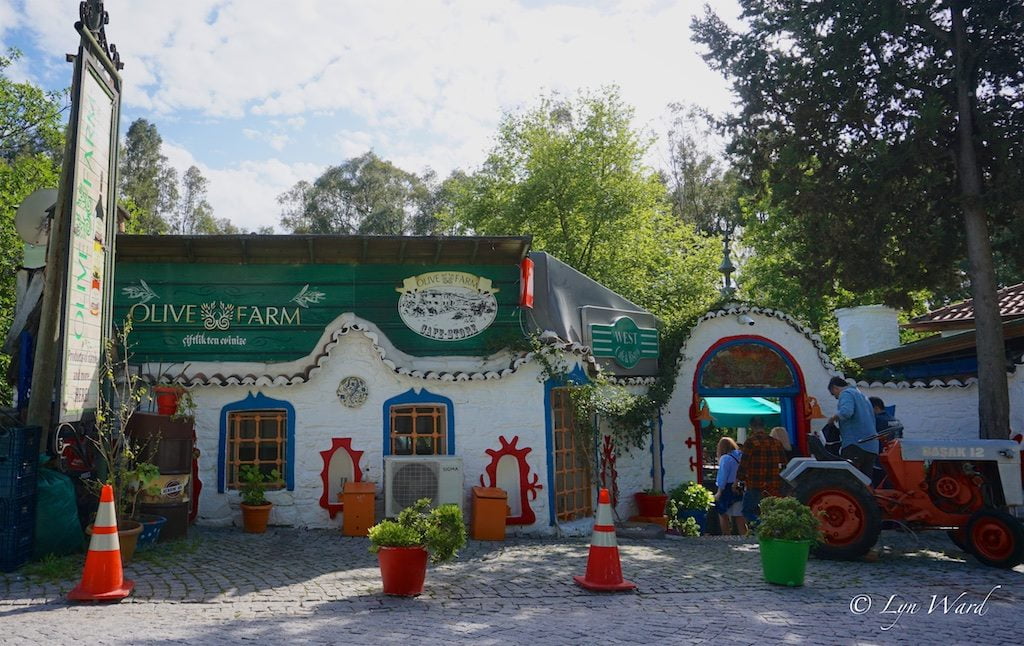 The Carian City of Idyma
There's something for history lovers too. Today's Akyaka is situated on the site where the Carian city of Idyma was founded. The settlement of Idyma extended east of today's Akyaka up to the village of Kozlukuyu ( 3 km) and you can still see the remains of the Acropolis and rock tombs.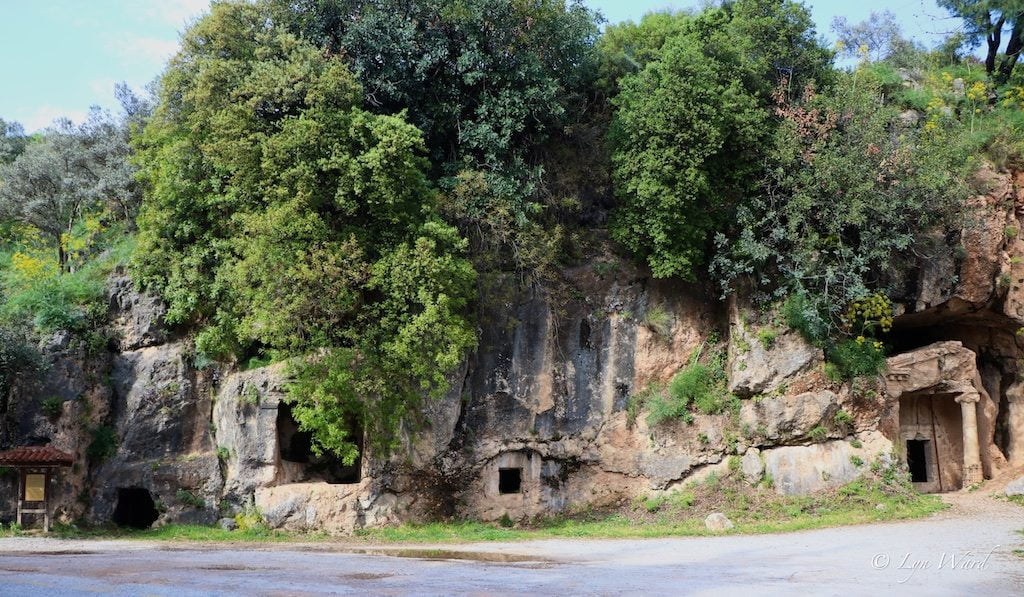 Getting there
The driving distance between Fethiye to Akyaka is 103 km. It takes approximately 1h 30m to drive from Fethiye to Akyaka.
You can also travel by dolmuş from Fethiye Otogar.