Paragliders travel from all over the world to take to the skies from Babadağ in Ölüdeniz, hailed as one of the world's best paragliding spots.
Standing at an elevation of 1,969 meters, Babadağ's summit also offers a unique, bird's-eye view of the surrounding scenery, which is particularly breathtaking due to its proximity to the sea.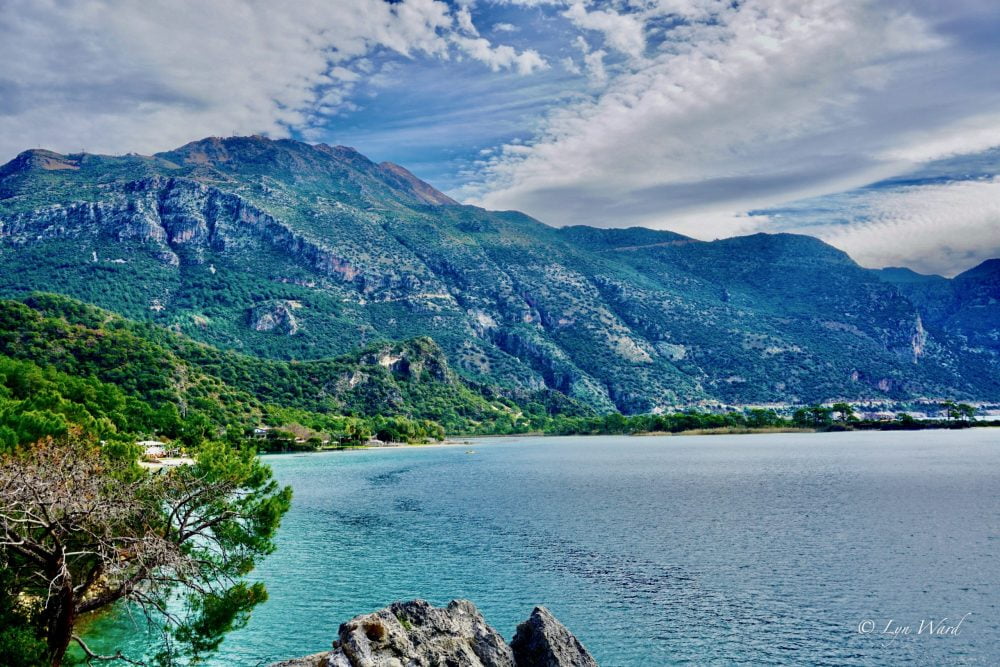 Until last summer, visitors to the Babadağ summit had to make the journey by minibus or car, a trip not for the faint-hearted.
And then, on 1 June 2021, the much-anticipated cable car opened.
Fethiye Times went along to talk to General Manager Cengiz Koçak.
Many of you may have seen news articles about the 'manager of a cable-car company' who dons his wingsuit after work and flies home. That's Cengiz!
Koçak, a former commando who took up parachuting in 1991, has earned countless titles as a wingsuit and base jumper at competitions in which he represented Turkey and the Turkish Armed Forces (TSK). Base jumping became his passion in the 2000s and he attended training courses in the United States to sharpen his skills. Soon, he became a renowned name among wingsuit professionals and introduced new jumping locations to Turkish enthusiasts of the sport.
In May 2021, he was appointed as manager of Babadağ Teleferik. Every day, Koçak carries a bag containing his wingsuit to work and, when his shift ends, he dons the suit and jumps from 1700m meters to the shore and heads home.
See for yourself in this video from DW News.
Babadağ Teleferik
A ride in a cable car is nothing less than spectacular and it's a popular attraction for young and old alike, an experience not to be missed.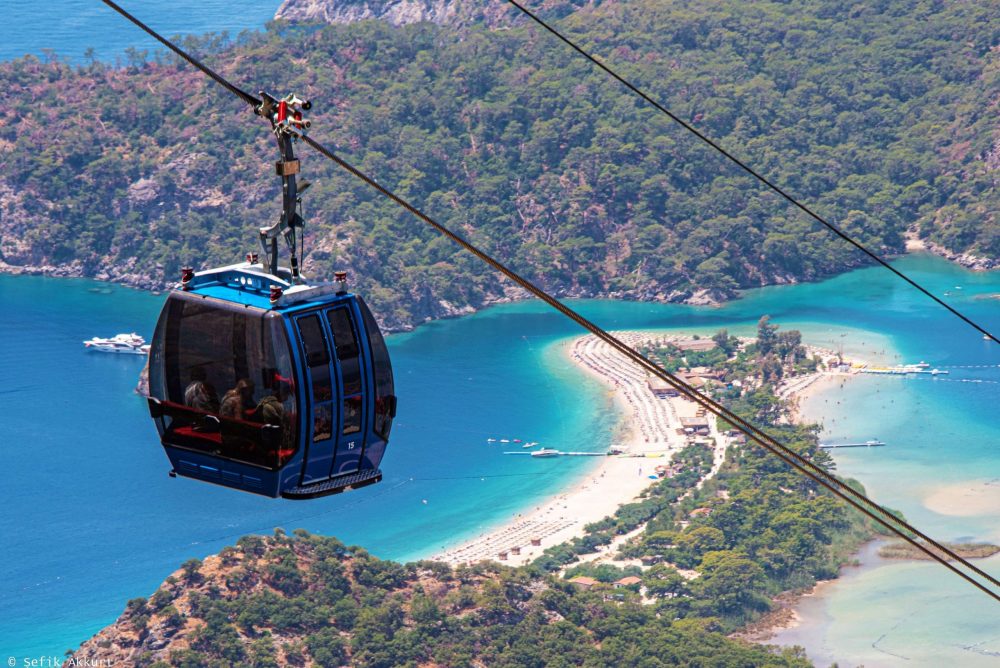 This guide will give you all the information you need about the Babadağ Teleferik cable car.
Ride the cable car
The Babadağ Teleferik Main Station is located on Ölüdeniz Caddesi and sits at an elevation of 226 metres.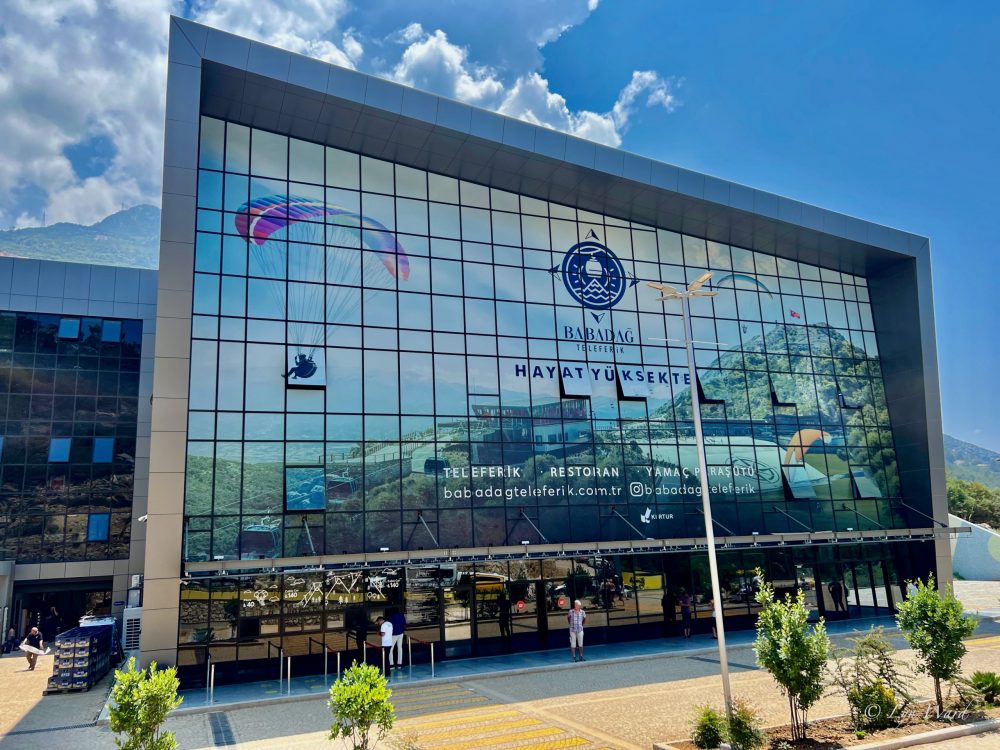 Please click on the Google Map below for directions.
Getting there
Car parking facilities are available and shuttle buses run from the car park to the main station.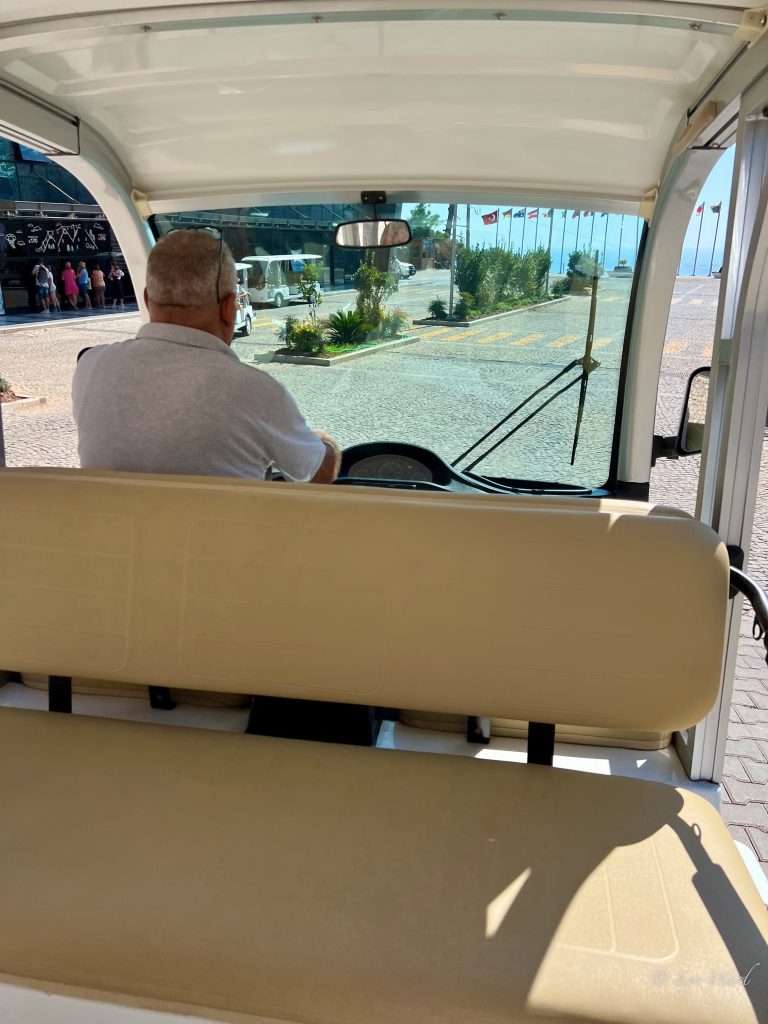 Car Park charges are:
First 20 minutes: Free of charge
1 Hour: 10 TL
2 Hours: 20 TL
3 Hours: 30 TL
24 Hours: 50 TL
(Prices are correct as of July 6, 2022)
By dolmuş: The Fethiye-Ölüdeniz dolmuş service stops at the main station for those who prefer to use public transportation. The bus service runs from the centre of Fethiye to Ölüdeniz via Ovacık and Hisarönü.
Entrance and Tickets
Babadağ Teleferik cable car operates all year round, although levels above 1200m are closed during the winter. Weather is an important safety factor, the team monitor four weather channels and the cable car stops running in adverse weather conditions, i.e. high winds, and lightning. Follow Babadağ Teleferik on Instagram for updates.
There are 61 cabins, each with a capacity of 8 people, meaning a total capacity of 1,500 people per hour.
Cable car operating hours.
The cable car and chairlift operating hours vary according to the season. Please note the chairlift operating hours differ from the cable car.
For further information on operating hours, please visit:
https://www.babadagteleferik.com.tr/teleferik-telesiyej-bilet/
(Babadağ Teleferik reserves the right to make changes due to seasonal and weather conditions)
Please note that visitors can also walk from 1700m to 1800m and 1900m.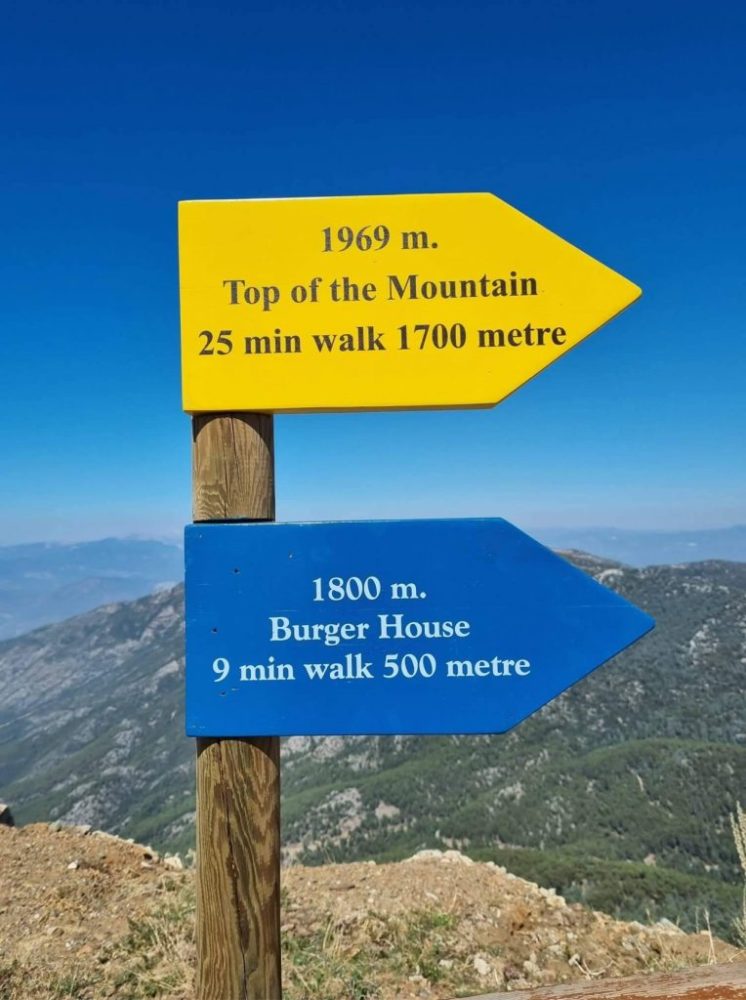 Tickets are available at the main station. Bookings are not required to ride the cable car, although large groups are advised to book with the restaurant if a meal is required. Please call 444 77 59 or WhatsApp +90 549 796 4370 for restaurant bookings.
Ticket Prices
Ticket prices for 01 July – 31 December 2023 are as follows:
Cable Car
Adult: 300 ₺
7 – 12 years old: 225 ₺
Pilot: 100 ₺
Take off
Tandem: 420 ₺
Single: 210 ₺
Guests with disabilities: 225 TL (Card presentation is required.)
Children under the age of 7 are free of charge and cannot use the chairlift.
Children aged 8-12 years can use the chairlift provided they are with their families.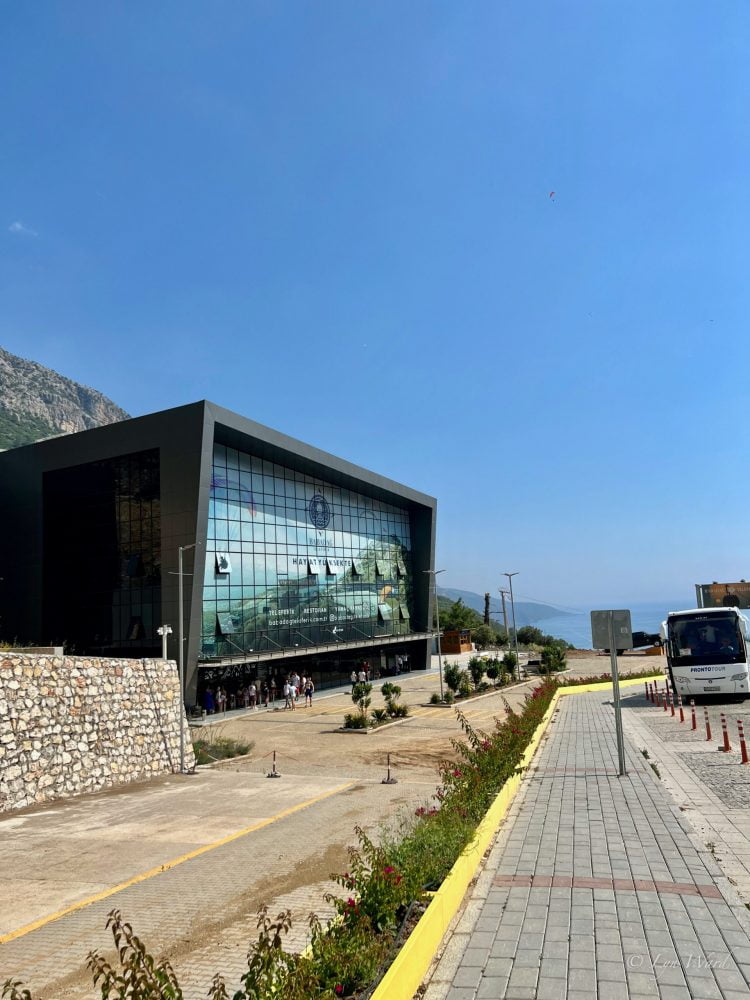 Passengers must follow the transportation rules displayed at the main station.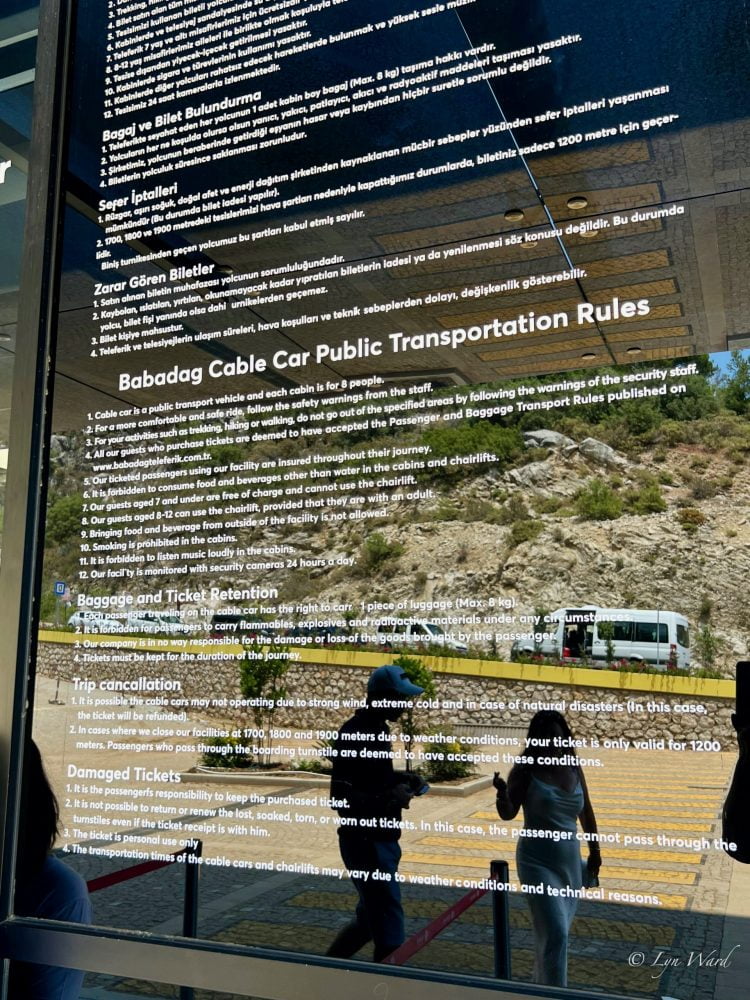 On entering the Main Station, follow the signs via the escalators up to the platform where you get on the cable car.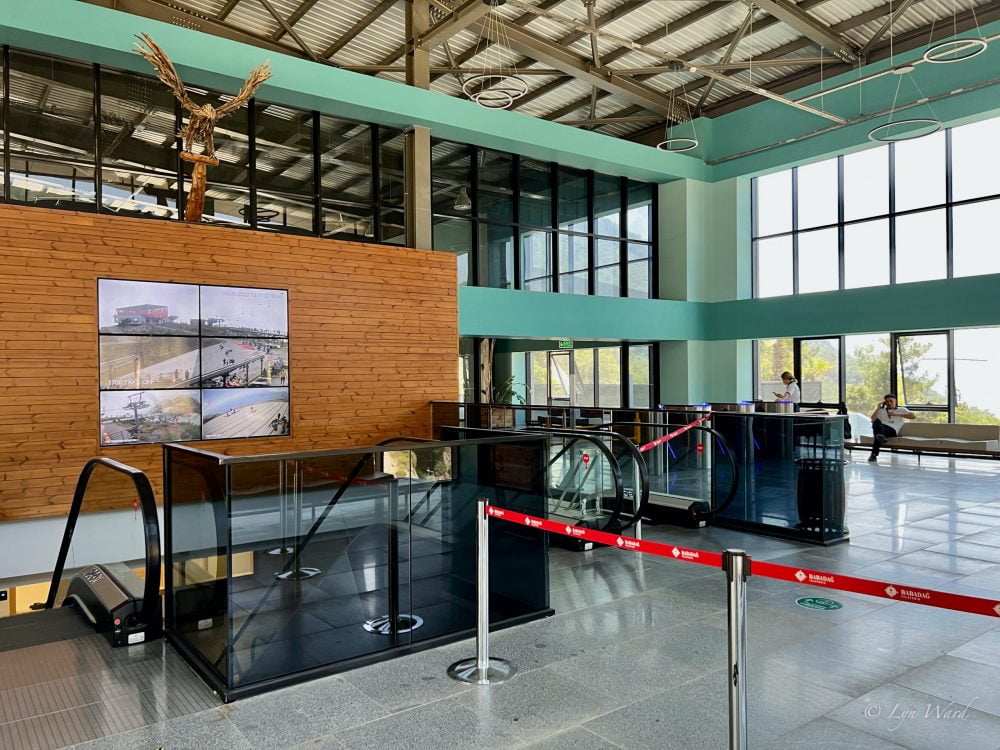 The ride
The cable car takes 20 minutes to get to the 1700m altitude with an optional stop on the way at 1200m.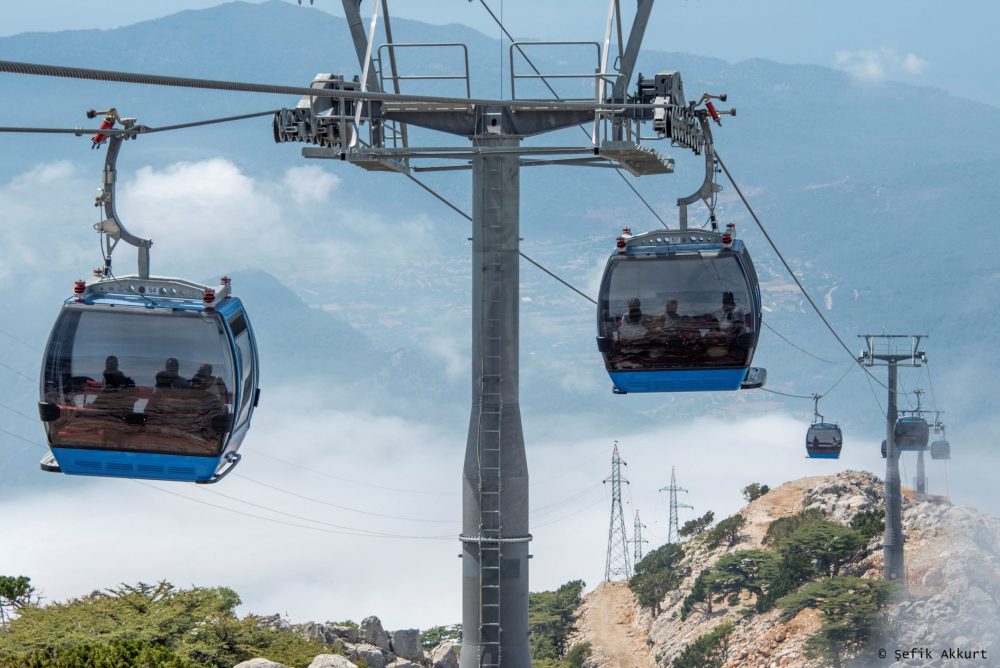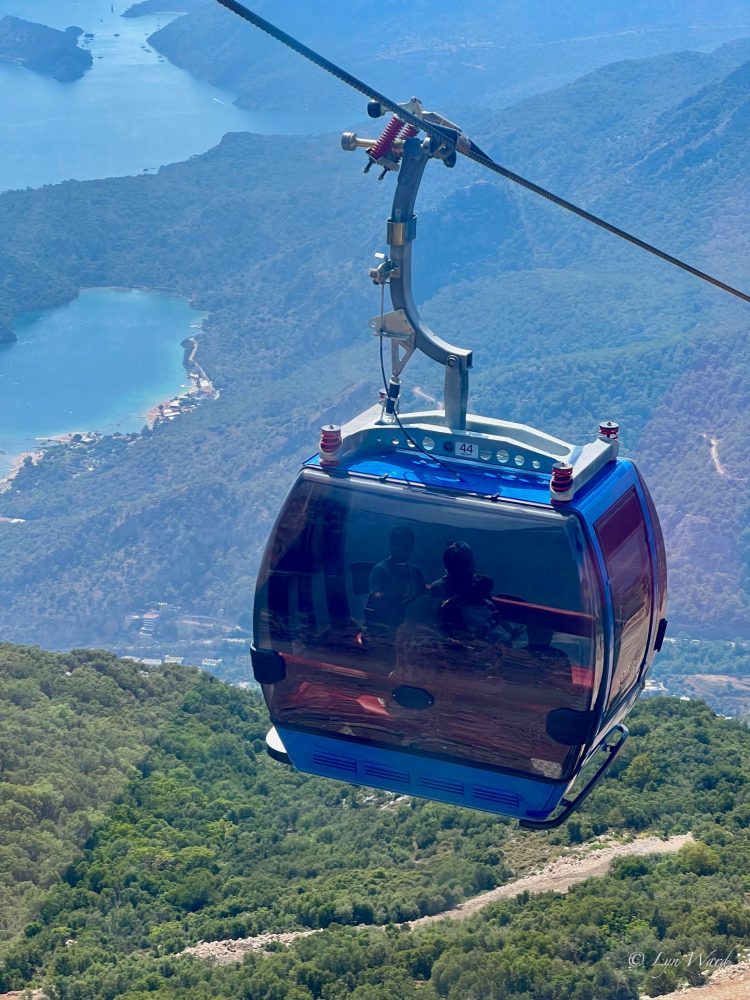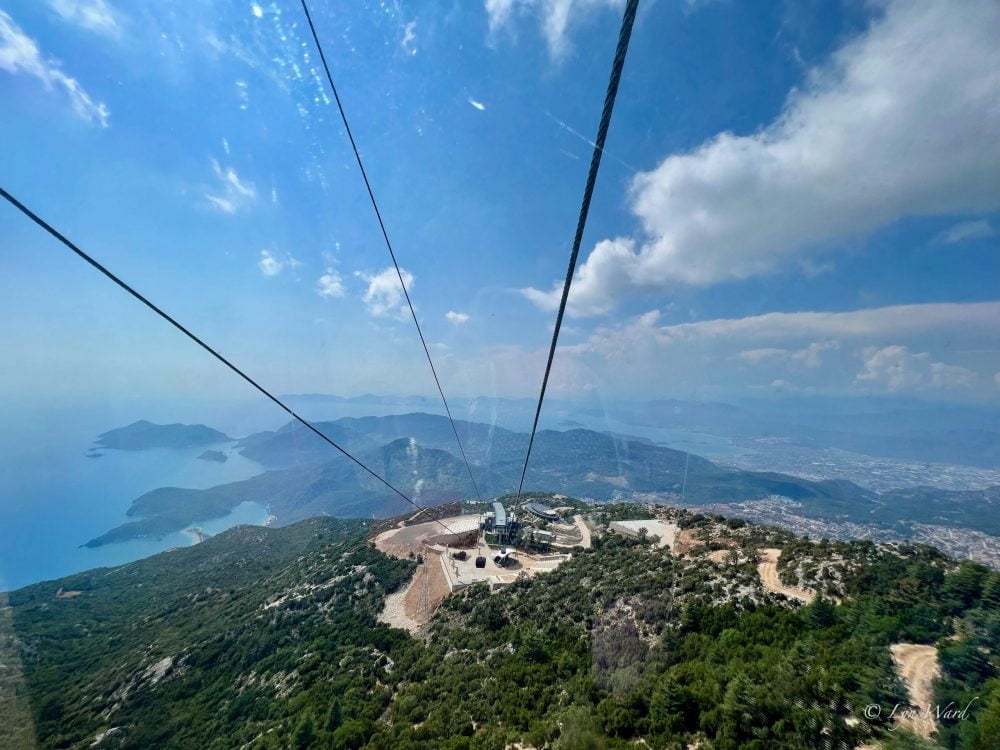 There are two further altitudes, 1800m and 1900m which are reached via a chairlift from 1700m. The chairlift takes 6 minutes to travel from 1700m to 1800m, and 15 minutes from 1800m to 1900m.
(Please note that not all altitudes are open. Watch out on social media for further updates.)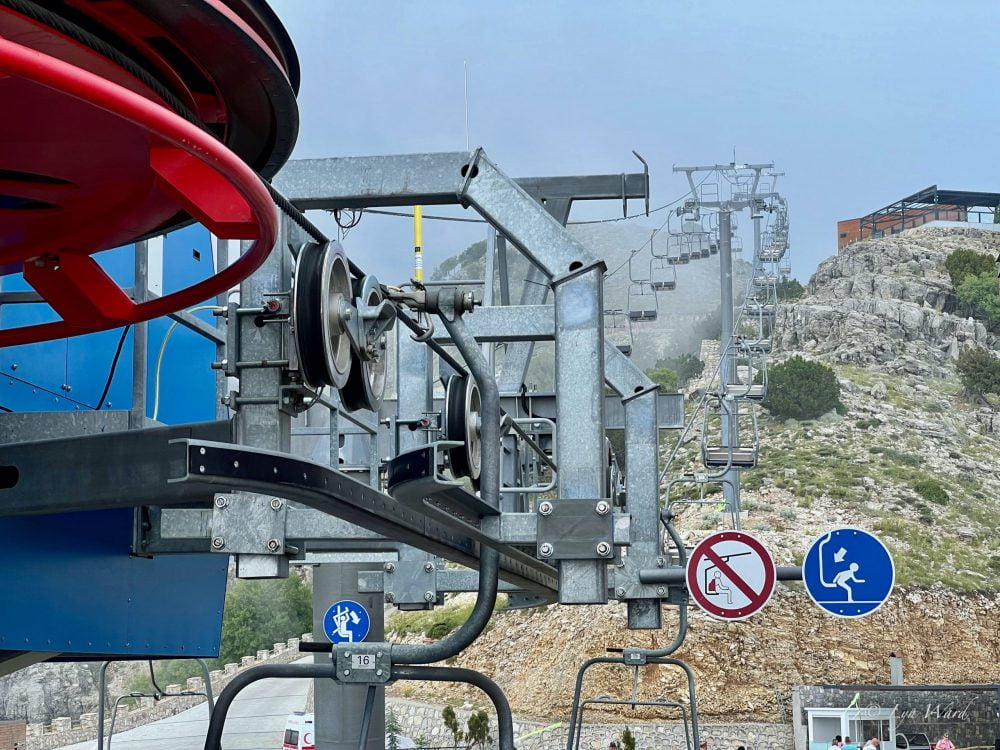 Each altitude has a themed restaurant. Visitors will soon be able to enjoy the flavour of Contemporary Anatolian Cuisine at 1200m altitude with appetizers specially prepared for Babadağ, accompanied by views of Ölüdeniz on one side and Fethiye on the other.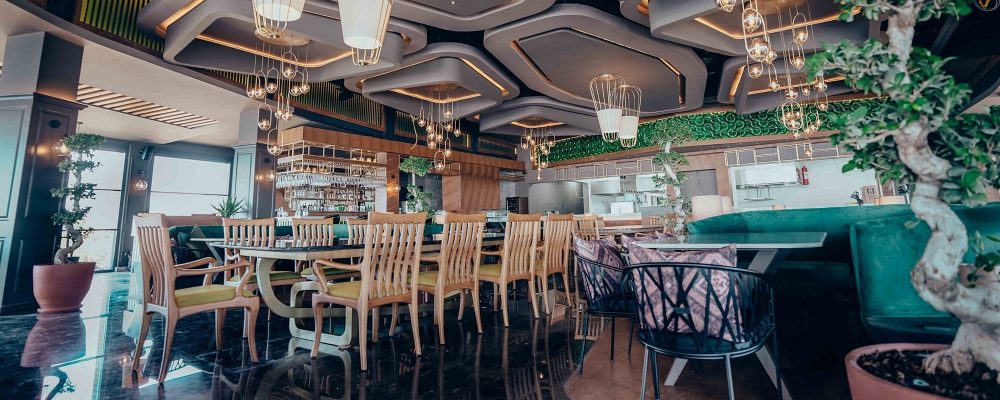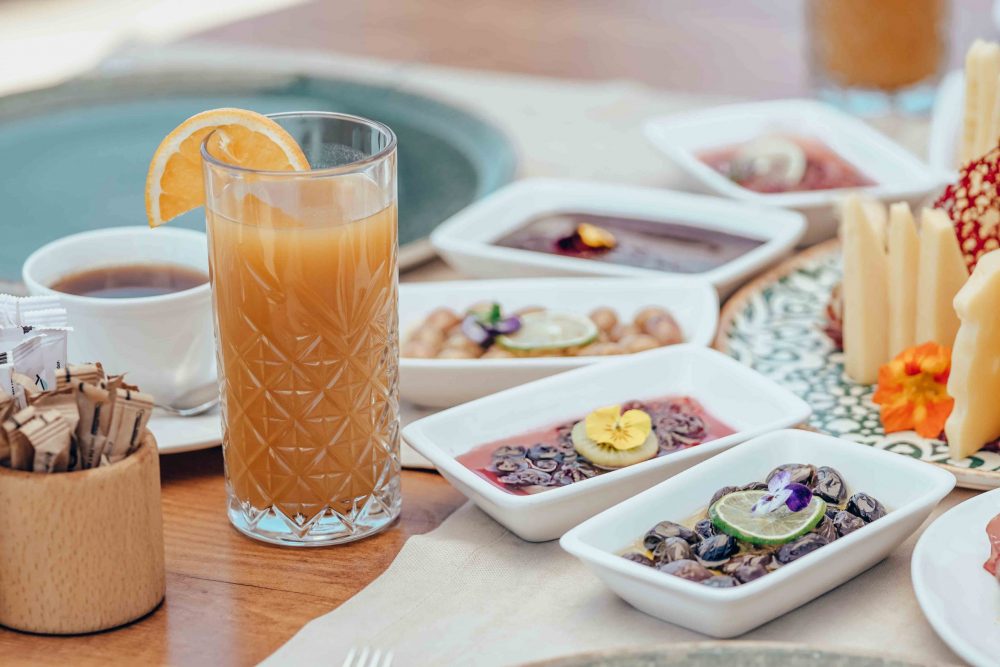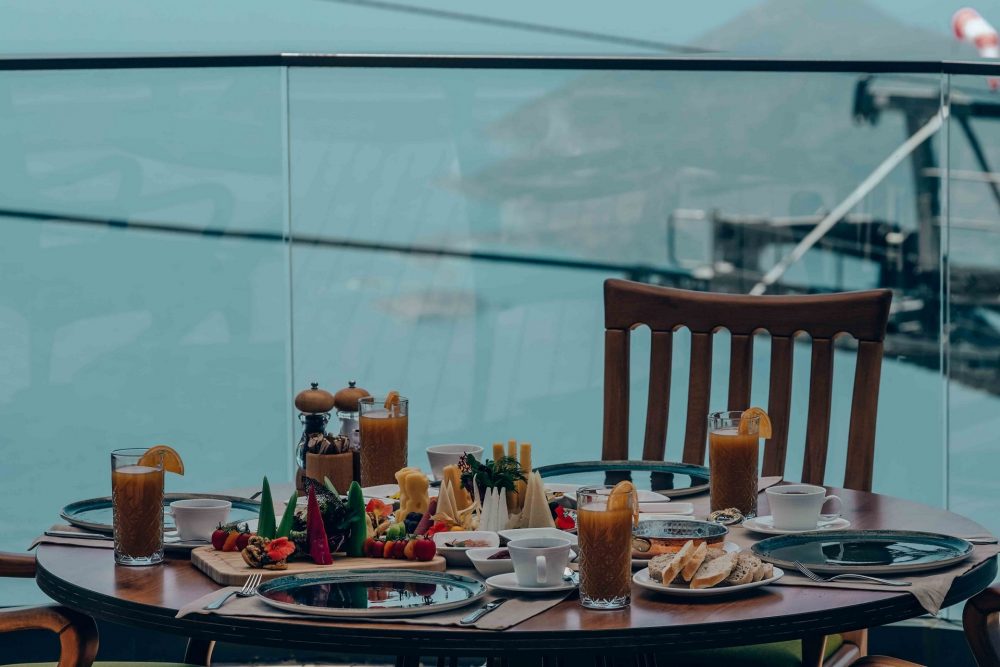 Dining at the 1700m Grill and Wine Bar offers an unforgettable culinary journey with a very special fusion of flavours accompanied by enchanting views.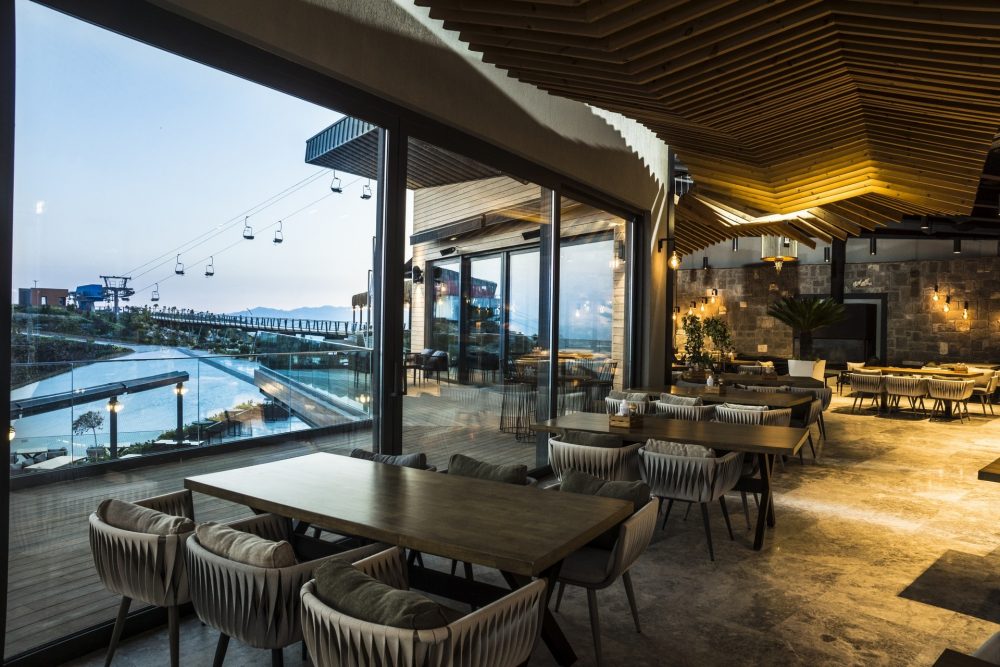 Enjoy a special evening meal with friends – and the most incredible sunsets.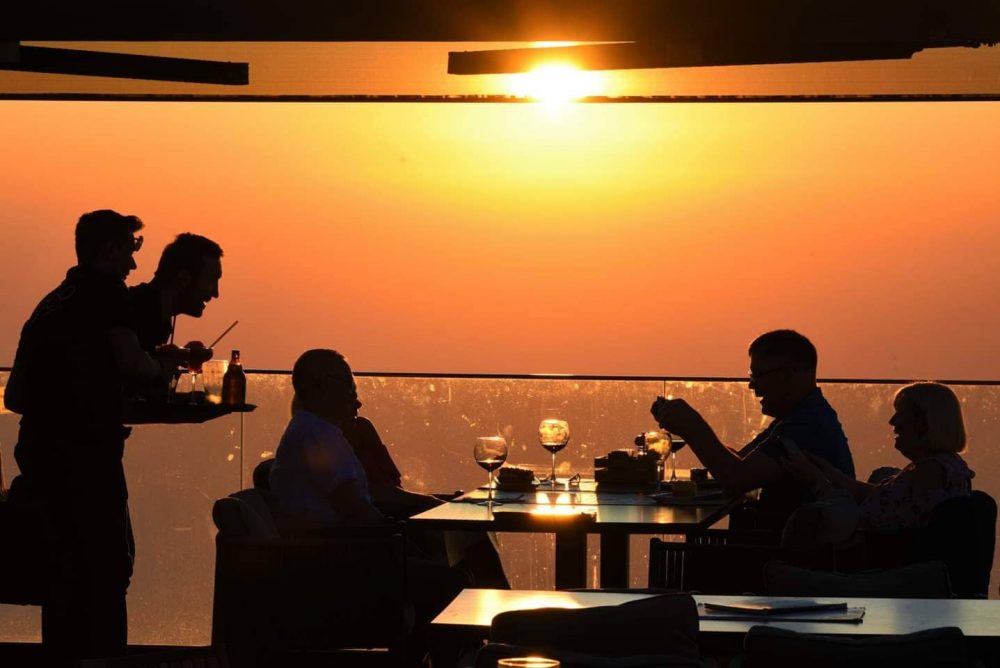 A Burger House at 1800m opened on Monday, October 19, 2022. The date for the opening of the Sandwich House at 1900m is yet to be confirmed.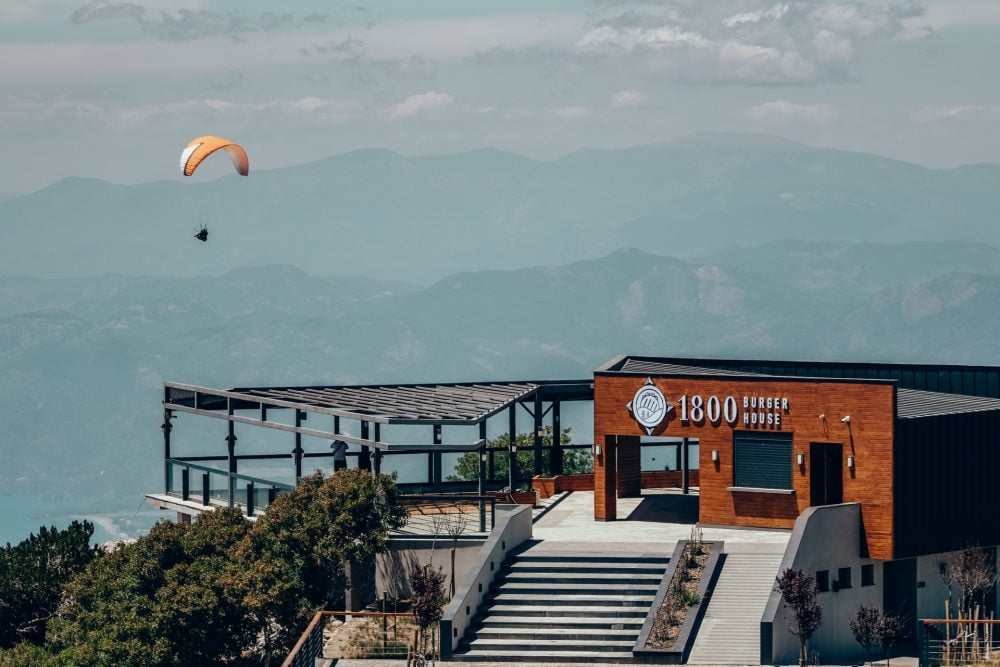 What else do you need to know?
The 1700m altitude has an observation deck with spectacular views of the cable car, paragliders and of course, the incredible scenery – you won't know where to look! On a clear day, you can see Rhodes and Dalaman airport.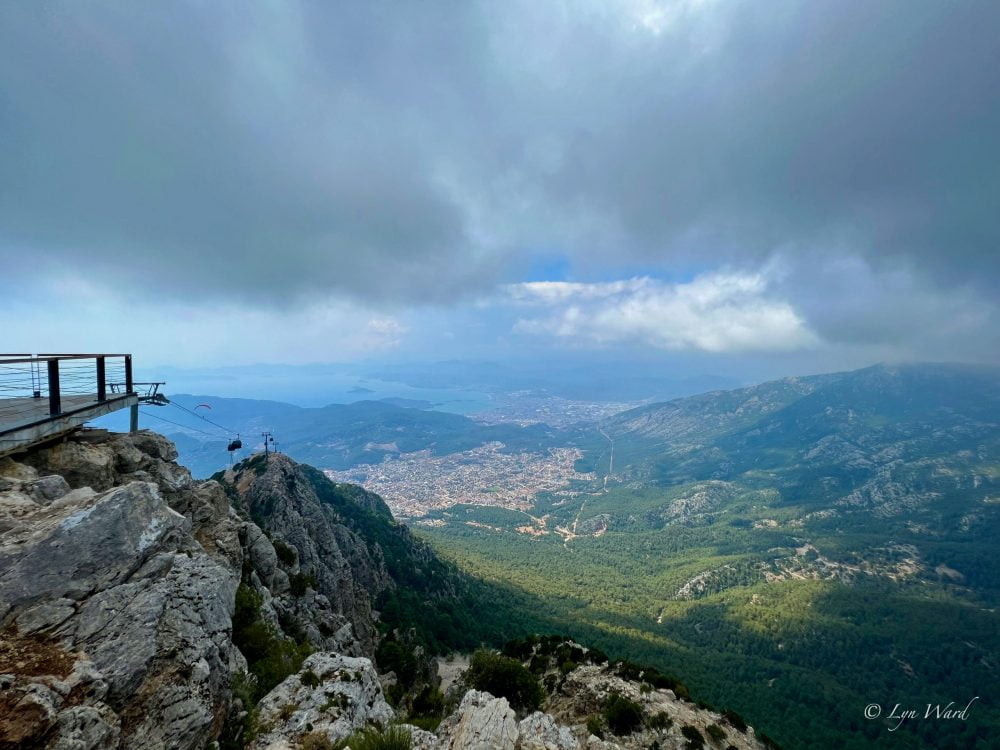 Concert area
The 1200m altitude has a concert area with the capacity to hold 1500 people that will host eight or nine concerts a month.
The concerts are advertised on Babadağ Teleferik social media and bookings are required.
Bookings can be made at this link: https://www.biletix.com/mekan/UN/TURKIYE/tr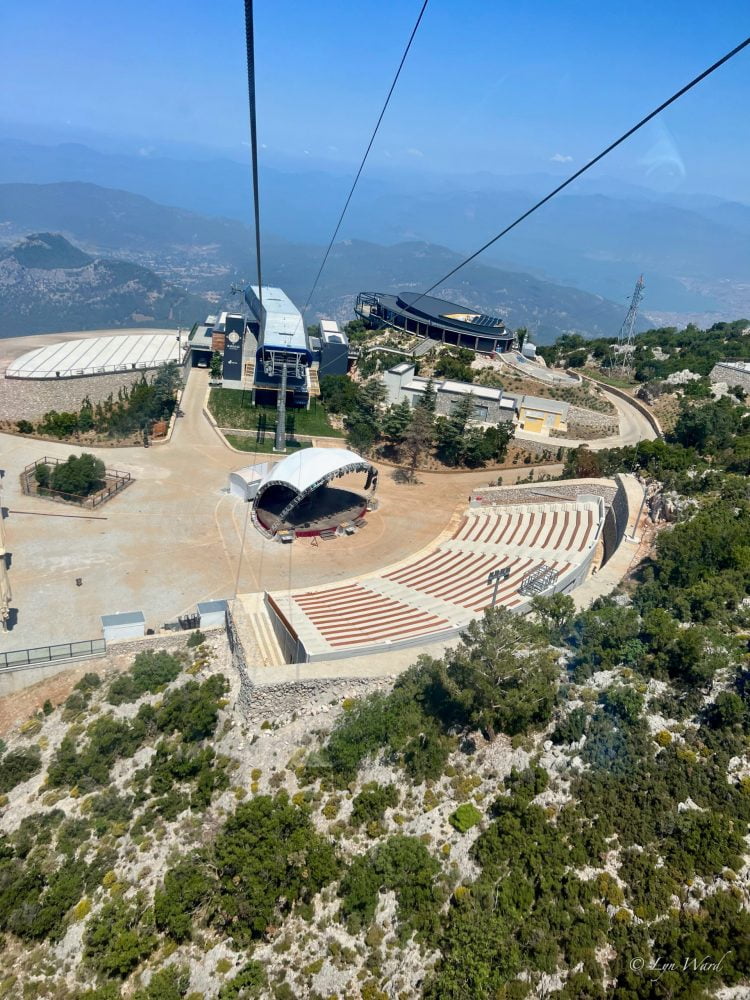 There are also plans for an adventure park at the 1200m altitude with zip lines, spider nets, swings and much more. Watch out for more details!
The most popular pastime is to while away the hours watching the paragliders from the runways at each altitude. When they reach maximum lift speed, they take off and soar gracefully on the air currents down to the landing point at Ölüdeniz.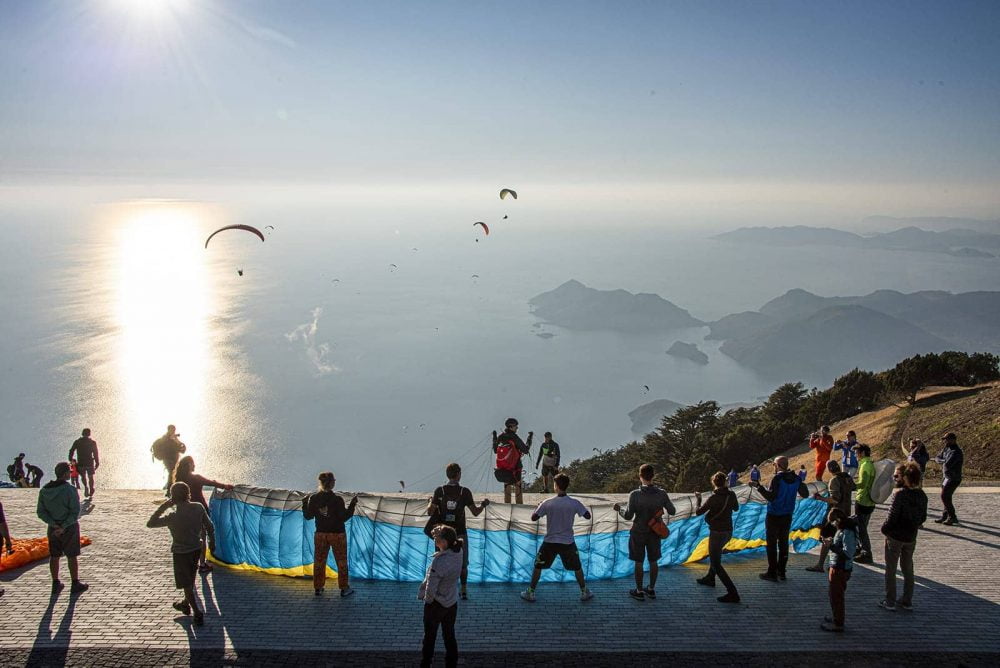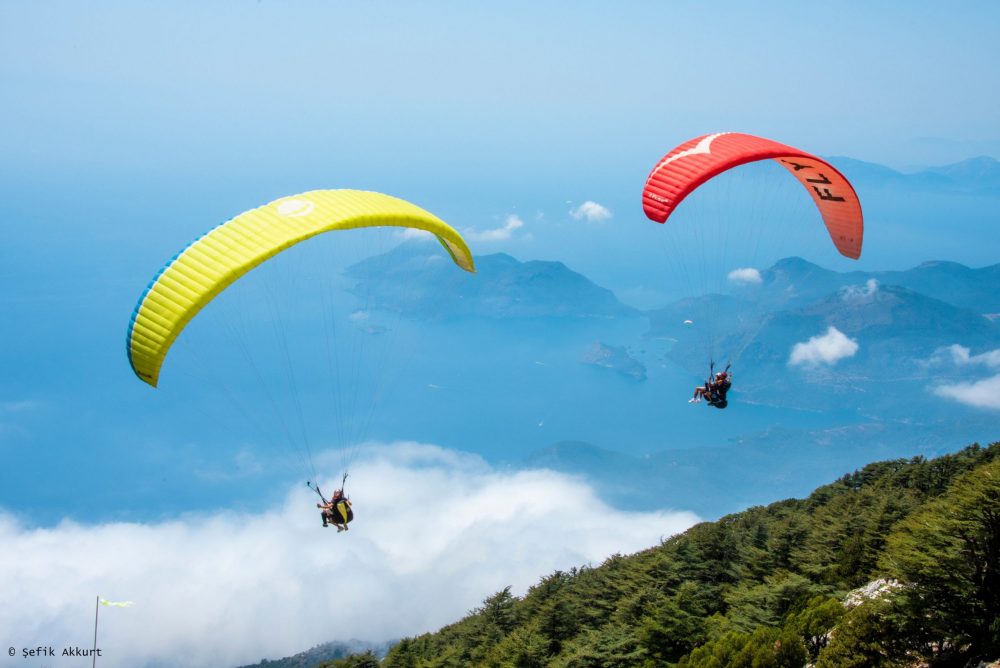 And then there's the sunset
A sunset and evening visit is worth a special mention. We're going to let these photos do the talking.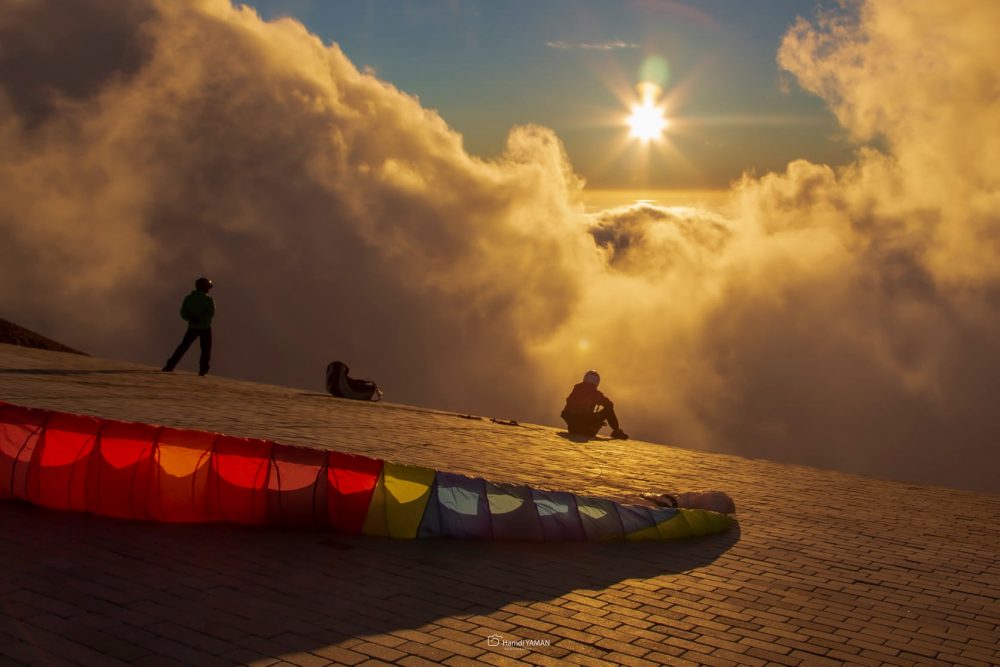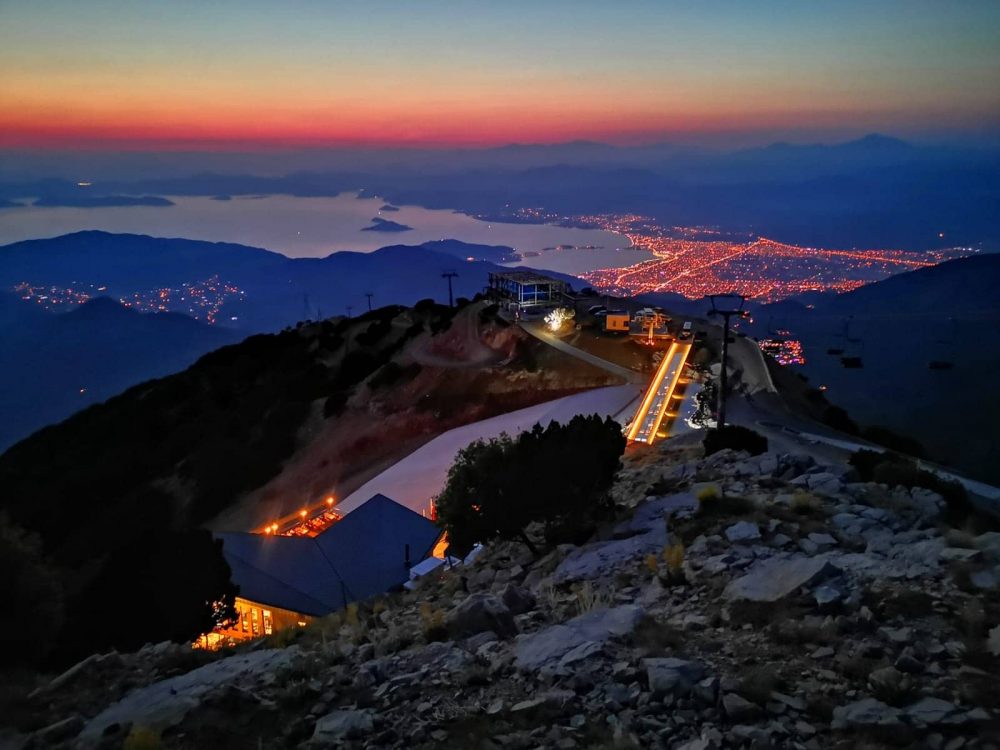 A message from Cengiz
"This is a huge project and we are taking a slow approach with the opening program to ensure it is sustainable. We are very happy with our British friends who visit us and we invite everyone to see what we have done. In a short time, we will be fully operational and we are sure our customers will be very pleased with the results"
You can easily spend a few hours – or a day – on Babadağ. Ride the cable car to the sky and see for yourself!
Stay in touch:
Website: www.babadagteleferik.com.tr
Facebook: Babadağ Teleferik
Twitter: Babadağ Teleferik
Instagram: babadag.teleferik
YouTube: Babadağ Teleferik
Tripadvisor: Babadağ Teleferik
Contact
Email: info@babadagteleferik.com.tr
WhatsApp: +90 (0)549 796 4370
Featured photo by Şefik Akkurt