"Soup of the evening, beautiful…" Lewis Carroll
It's no secret that the Turkish people love their soup – çorbası in Turkish.
Soup is eaten for breakfast, lunch or dinner. Soup starts the meal or is a meal in itself.
What better comfort food than a steaming bowl of soup, especially during the cold days of winter?
There are many delicious Turkish soups for you to enjoy when you are out and about, or to make at home. Here are a few to start you off.
Mercimek Çorbası (Lentil Soup)
Mercimek is lovely as a winter warmer – filling and comforting. It's a classic, well-loved Turkish dish. It was traditionally made with red lentils, onions, tomatoes, peppers, tomato and/or pepper paste, dried mint and chilli flakes. Nowadays there are many variations due to the culinary inventiveness of generations of mothers.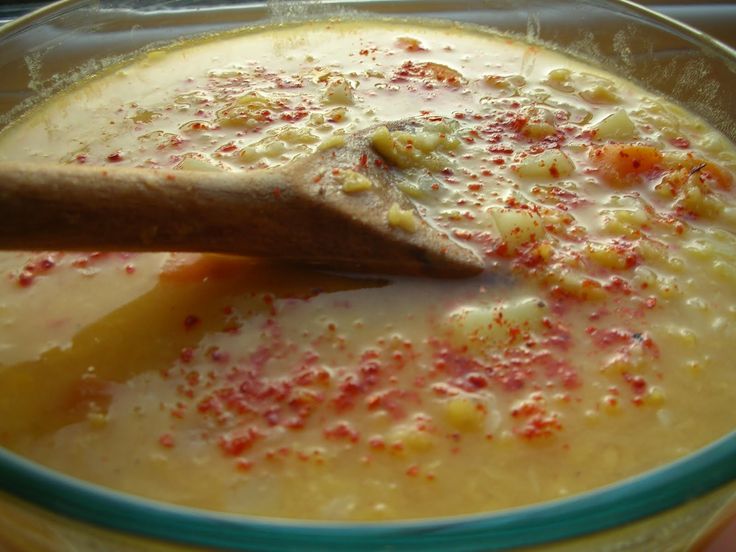 Click here for a recipe for Kırmızı Mercimek Çorbası (Hearty Red Lentil Soup) courtesy of Ozlem's Turkish Table.
Ezogelin Çorbası (Bride Soup)
Spicy Turkish lentil & bulgur soup with dried mint and red pepper flakes
Ezogelin is named after Ezo, a new bride whose mother-in-law demanded soup. A flustered Ezo concocted a soup from what she had at hand – red lentils, bulgur, rice, tomato paste, hot pepper and mint. Luckily, when combined, these ingredients made a very tasty soup. Nowadays it is given to brides before their marriage as protection against what the future may have to hold.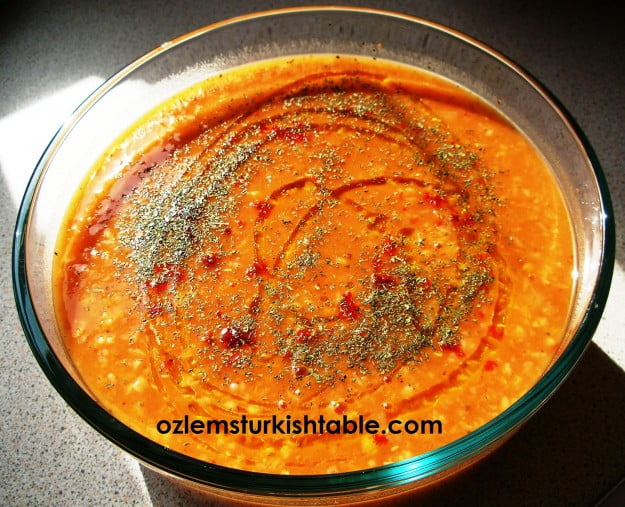 Click here for a recipe for Ezogelin Çorbası courtesy of Ozlem's Turkish Table
Tarhana Soup (Tarhana Çorbası)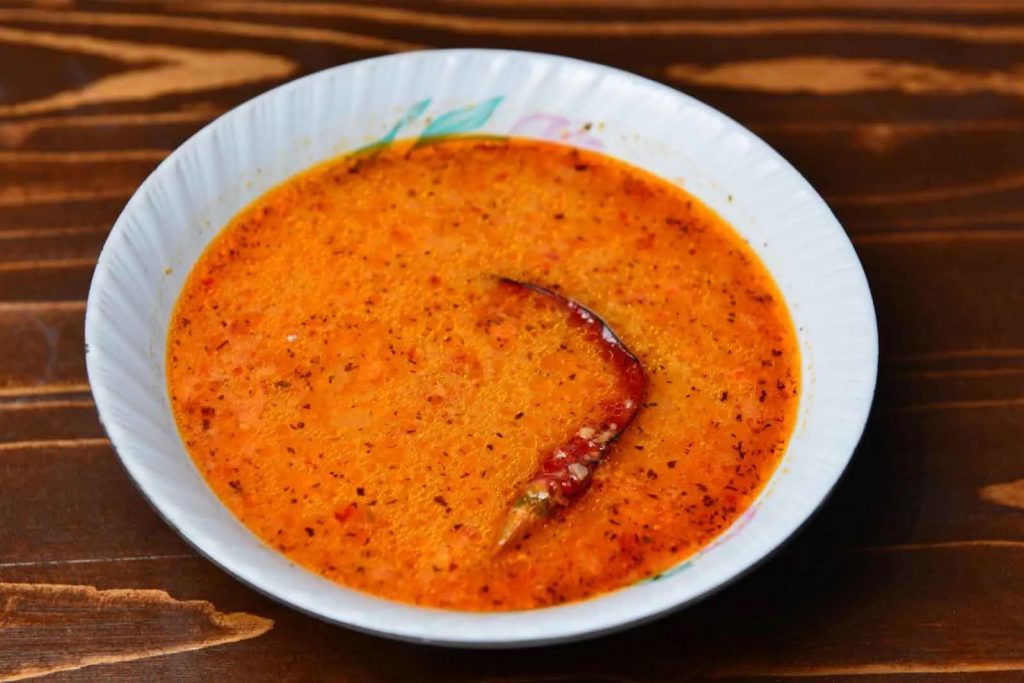 For Turkish people, the earthy taste of tarhana soup is one of the first that comes to mind when we say 'soup' in traditional Turkish cuisine. Tarhana is made by adding vegetables, herbs and spices to yoghurt before letting the mixture dry out and crushing it to a powder. It is highly nutritious and satisfying and contains loads of vitamins and minerals due to its natural and pure ingredients which, themselves, each have a high nutritional value. 
Tarhana is produced right around Anatolia, with specific flavours and ingredients differing by region. Although all versions of tarhana are similar in terms of their preparation and components, the taste and dominant flavours of each region's tarhana vary.
Tarhana soup, which has existed in Turkish cuisine for centuries, is one of the most loved by everyone, despite its varying flavours. As it is both gentle and natural, it is one of the first introduced foods in the nutrition of babies.
If you have ready-made tarhana available to you, making tarhana soup will take you just 10 minutes to prepare with a few ingredients. 
Click here for an easy and delicious tarhana soup recipe from Istanbul on Food.
Yayla Çorbasi (Highland Soup)
This simple but delicious yoghurt with rice soup, flavoured with dried mint and red pepper flakes, originates back to Anatolia's earliest settlers and nomadic herdsman, and it is one of the most popular soups in Turkey.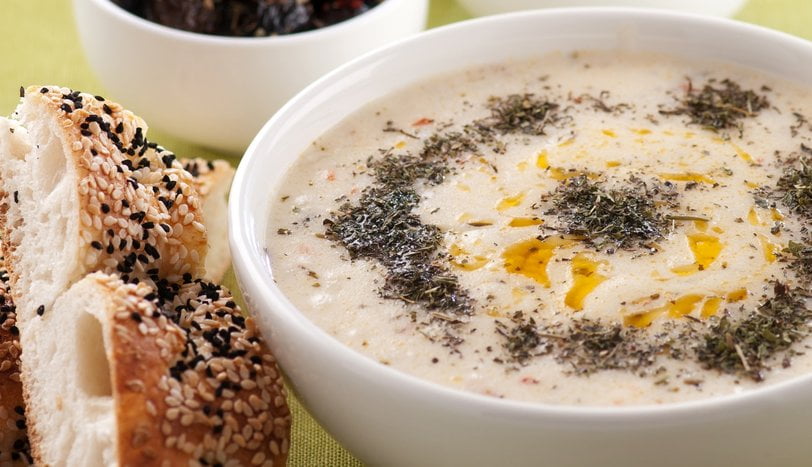 Click here for a recipe for Yayla Çorbası courtesy of Ozlem's Turkish Table.
Şehriyeli Sebze Çorbası (Vegetable Soup with Orzo)
This delicious vegetable soup is easy, delicious and wholesome. Orzo pasta, or "şehriye" in Turkish, thickens the broth beautifully and makes it wholesome and substantial. Add a generous squeeze of lemon and plenty of red pepper flakes (or Aleppo pepper) over the soup to spice things up when serving. Try crumbling some feta cheese over the top before serving too. For a gluten-free option, you can use rice instead of orzo pasta.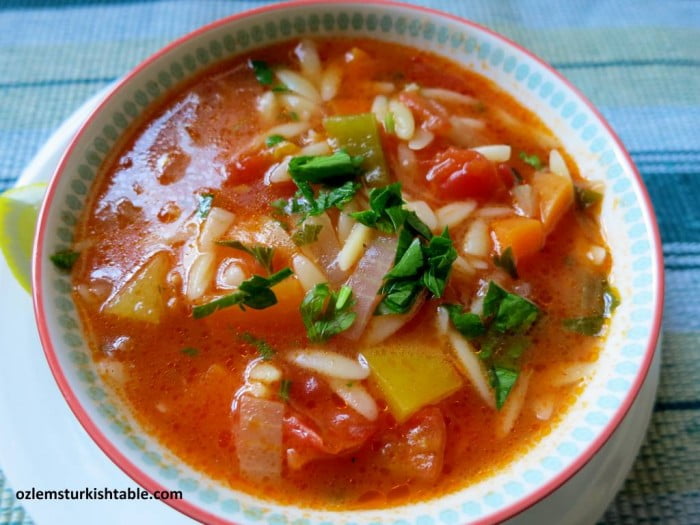 Click here for a recipe for Şehriyeli Sebze Çorbası courtesy of Ozlem's Turkish Table.
Işkembe Çorbası (Tripe Soup)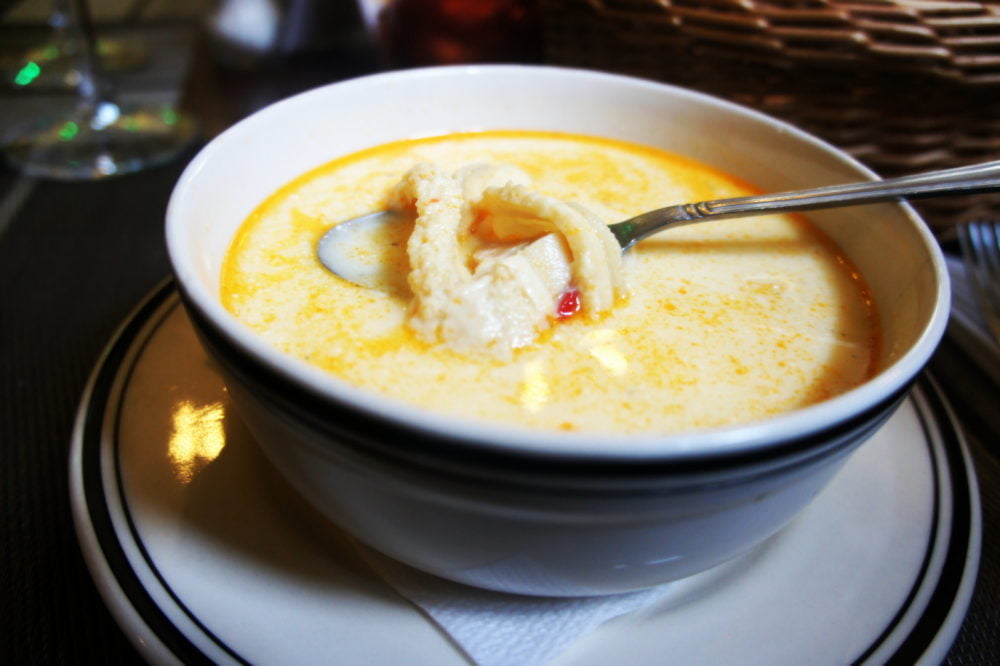 Turkey's most famous soup is a pungent dish made from tripe (cow's stomach) and eaten with vinegar and garlic. Many people believe this soup is an excellent hangover remedy, and so it is always possible to find restaurants serving İşkembe soup even after midnight.
Click here for a recipe for İşkembe Çorbası courtesy of Group Recipes
Kelle Paça Çorbası (Sheep's Head Soup)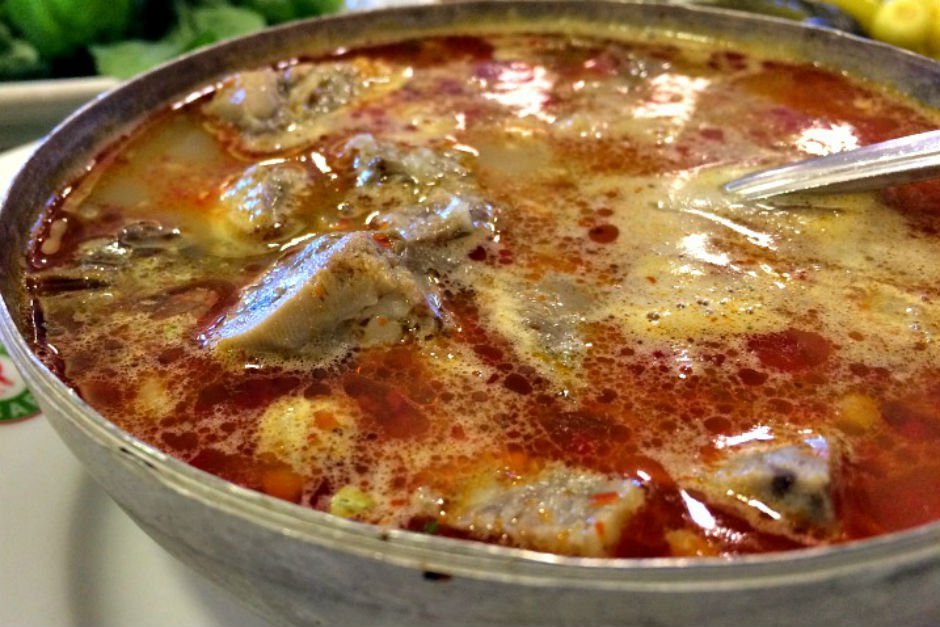 Kelle Paça Çorbası is made with lamb legs or head. Westerners may originally be put off by this but it is not as disturbing as it sounds. When combined with the other ingredients of hot chilli flakes, garlic puree and oregano, this soup provides quite a kick. 
Turkish soups are served with lots of fresh crusty bread.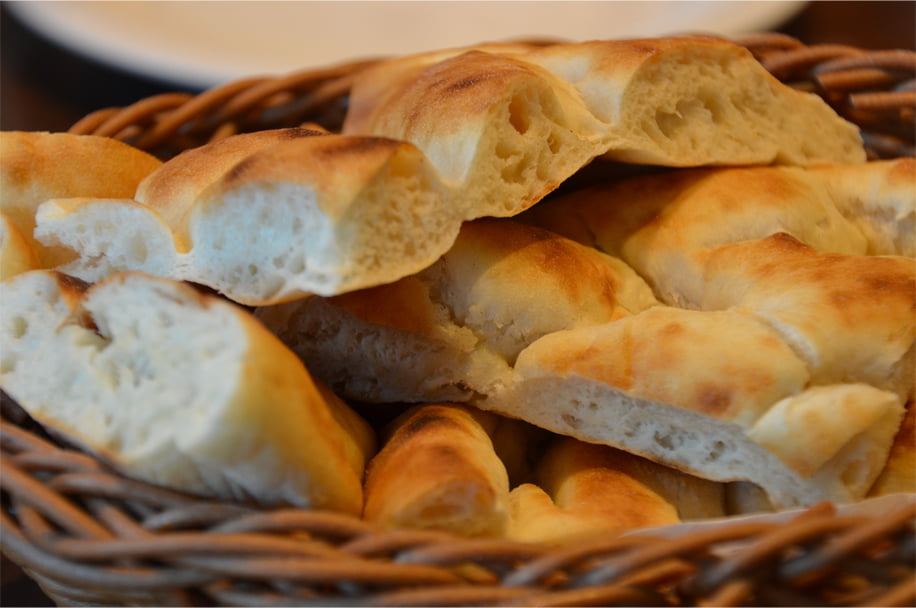 Afiyet Olsun!
Sources: Istanbul On Food/Ozlem's Turkish Table/sabah.com.tr
The article was first published on 19 November 2021.