"It isn't just a village. The houses aren't just places to live. Everything belongs to everybody. Everyone belongs to everyone else. Even a single person can make a difference" – Joanne Harris
Imagine a place that welcomes visitors like long-lost friends, where warmth, friendliness, true Turkish hospitality and tradition are a way of life.
One where you can lose yourself in the simple yet interesting traditions that have been passed down over the years. Where unspoilt beauty and peacefulness prevail, the passage of time has barely left its mark and where agriculture, trout farming and ancient methods are a way of life.
Where you're hardly ever more than a few meters from a rippling, bubbling, icy stream or a trout farm.
You can experience all this – and more – by visiting the traditional Turkish village of Elmalı, near Çameli.
The Water Mill (Su Değirmeni)
Have you ever been in a water mill? Have you ever seen grain being ground into flour by two millstones powered by water?
Elmalı has a working water mill where locals take their own grain and receive back sacks of ground meal or flour. The local family who operates the mill take payment in flour, a percentage called the "miller's toll".
It's fascinating!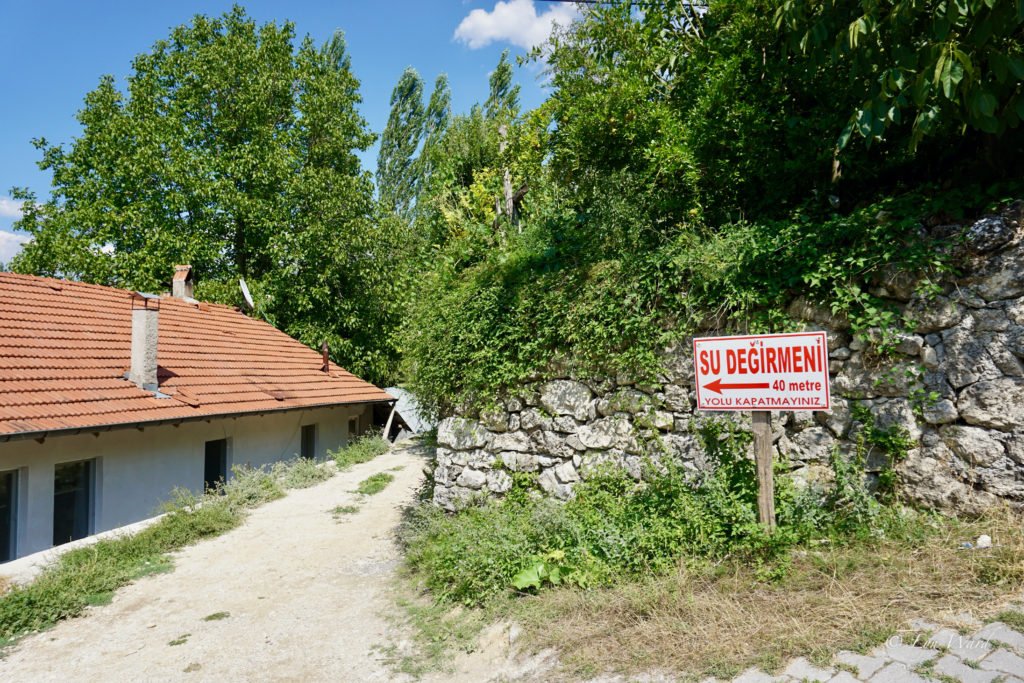 Take time to explore the intricate pattern of narrow streets in the village. Mountain views, fields of crops, peeping livestock, traditional farm equipment, streams, the village mosque, remains of original houses, wood piles, peppers drying, trout farms and so much more.
And best of all, warmth, friendliness, and true Turkish hospitality.
Have a look at our photo gallery for a sneak peek.
Discovering village life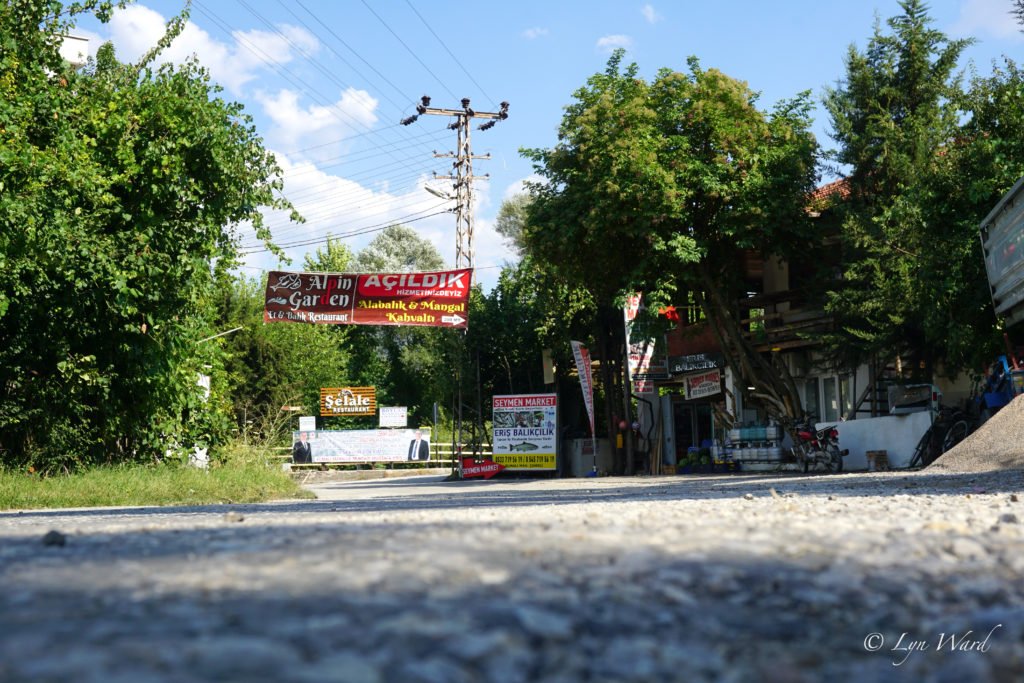 Wherever you go in the village, you're never far from a trout farm (alabalık çiftliği)
Time for tea (çay zamanı)
No visit is complete without çay. You can sit under a shady tree, order numerous glasses of çay and enjoy them whilst chatting with Muharrem and his family.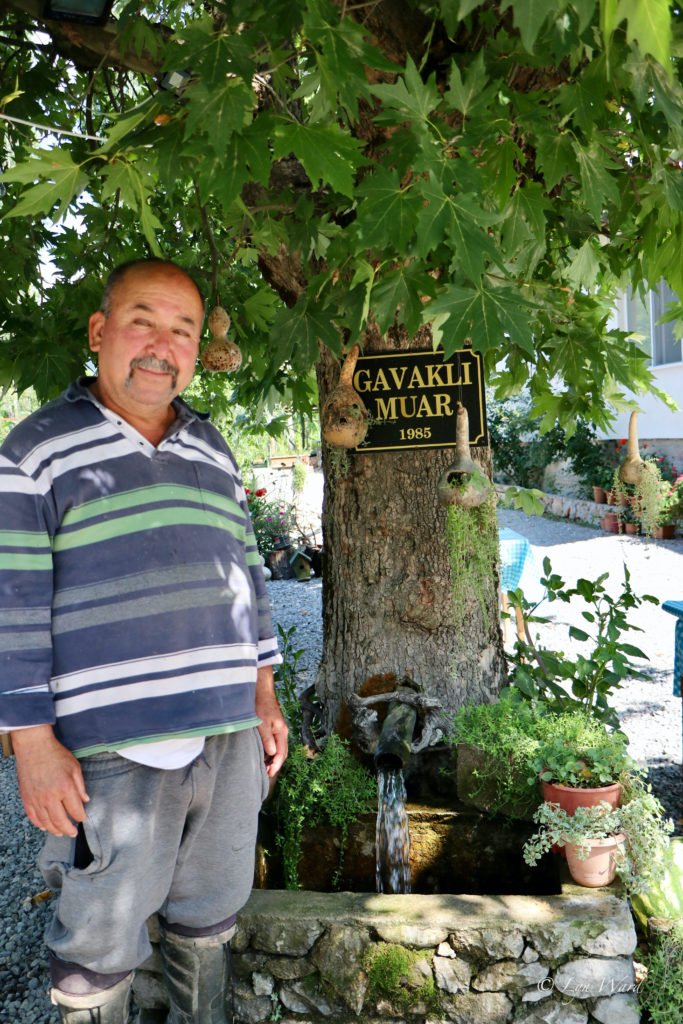 Or you can help yourself from the çaydanlık in the centre of the village that provides free çay for locals and visitors. The villagers take turns to provide tea and sugar and the çaydanlık is kept filled by the shop owner opposite.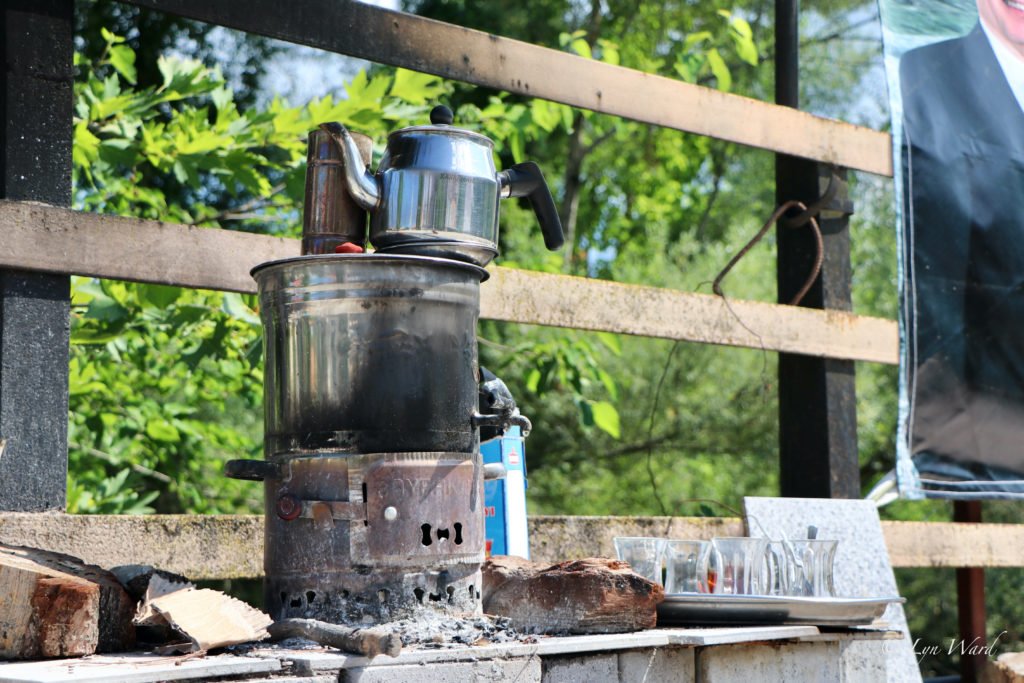 That's hospitality for you!
Elmalı dining
There are many great places to eat within the village boundaries, with most restaurants featuring their own trout farms from which you can enjoy a meal of fresh trout, or choose other options from the menu if you prefer.
Şelale Restaurant & Alabalık
Click here to visit Şelale Restaurant on Facebook
Alpin Garden Et & Balık Restaurant
Click here to visit Alpin Garden on Facebook
We hope you've enjoyed our tour of Elmalı village. Of course, there's much more to see and experience so why not go along and check it out for yourself? You'll be glad you did!
Where is Elmalı?
Elmalı is located 65 km from Fethiye near Çameli in the province of Denizli. Click on the Google Map for directions from your location.