This post contains affiliate links, so we may earn a small commission when you make a purchase through links on our site at no additional cost to you.
Welcome to the second article on Çameli and Highland Tourism. In this article, we're going to take a look at the "best place in town" to stay during your visit.
Please click on the link below to read the first article if you missed it.
Çameli Taş Konaklar (Stone Lodges)
Set in a location, ten minutes walk from the centre of Çameli, this purpose-built complex of ten stone lodges, offers quality and excellent service and is very well-situated to explore Çameli and the surrounding areas.
The lodges are set out in a horseshoe style and are built using traditional stone and wood.
They are creatively furnished to make the most of the unique design and to ensure the comfort of guests.
Each lodge has an open plan living and sleeping area, en-suite and private balcony and is decorated in an eclectic mix of colours, fabrics, textures, rugs, pillows and restored wooden furniture, blending into a beautiful whole for your comfort and pleasure.
The lodges also benefit from a fridge, TV, wi-fi, tea and coffee making facilities, iron, heater and wood burner, hairdryer and a selection of complimentary travel-size toiletries.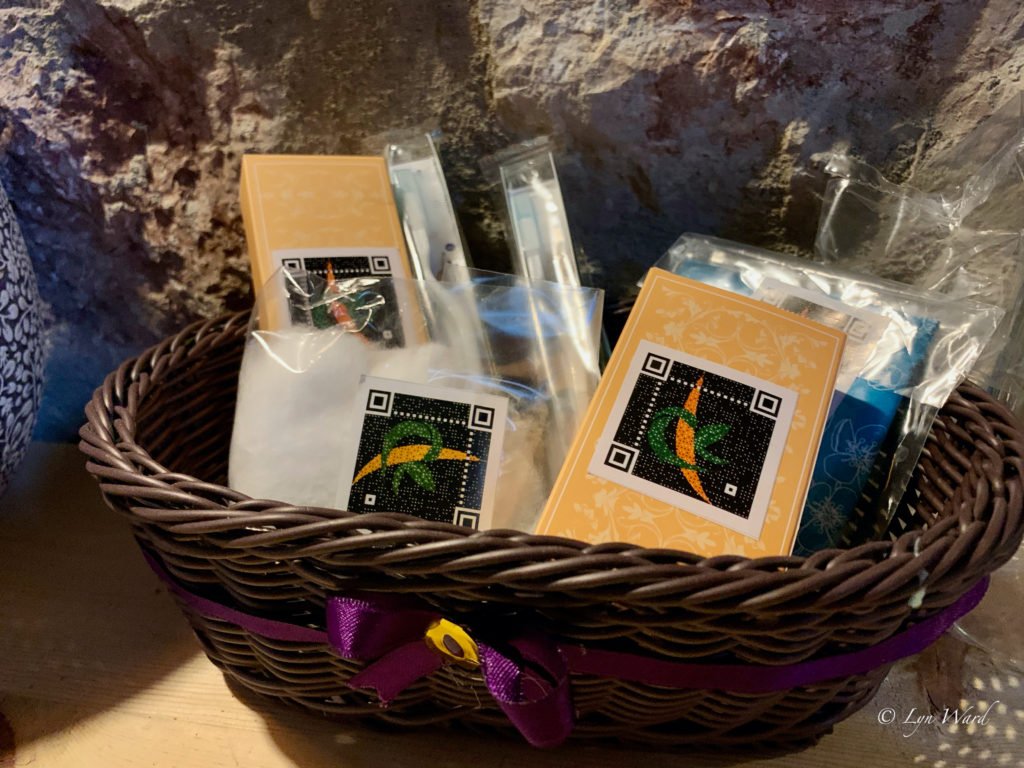 Taş Konaklar also offers the following facilities and services:
À la carte restaurant
The à la carte restaurant can accommodate up to 110 people and also hosts special celebrations, parties, corporate meetings and events (Please contact Taş Konaklar directly for more information via the contact details at the end of this article).
Many visitors to an area enjoy sampling local produce as much as exploring the sights. The restaurant at Taş Konaklar uses homegrown or locally sourced products so you know your meal will be fresh as well as delicious.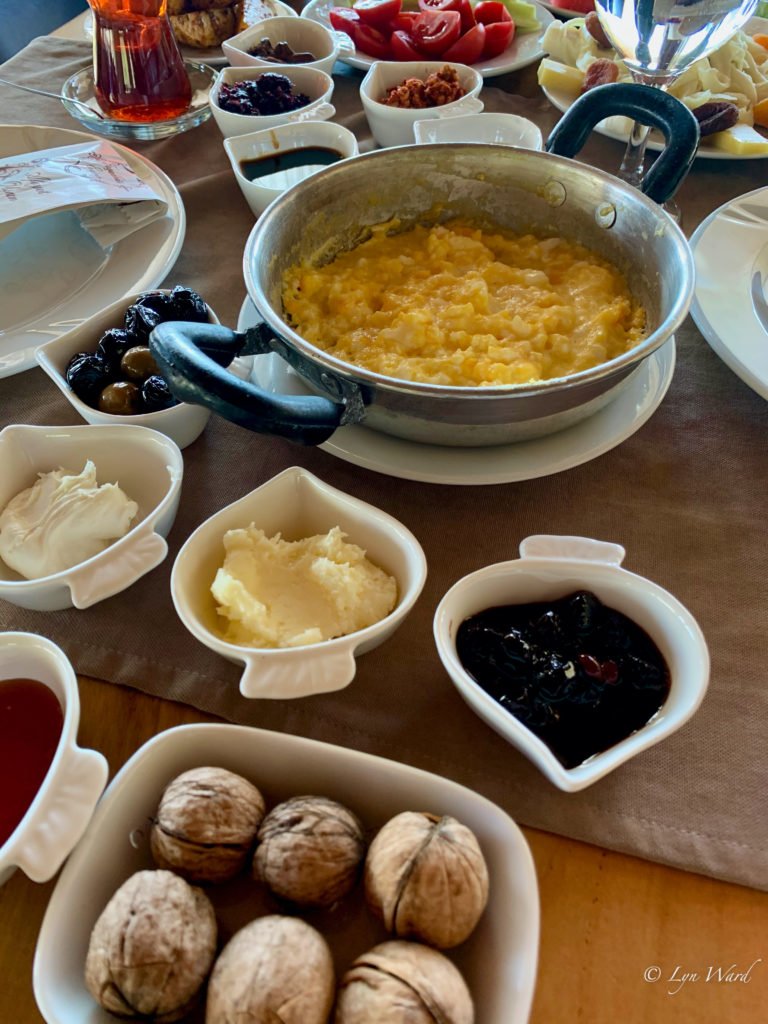 It isn't unusual to see local produce drying in the sun at Taş Konaklar.
Swimming pool/cafe and poolside bar
The swimming pool is conveniently situated in a grassy area next to the restaurant and offers a cafe and poolside bar.
Turkish Bath, spa and sauna – "the real way to relax"
Soap, scrub rinse and relax in the on-site Turkish bath. Enjoy a spa and sauna followed by a massage. What could be better after a long day of sightseeing?
What else do we need to tell you?
If you're the sort who likes to explore and enjoy gentle walks, all you have to do is pop through the gate behind the restaurant and you can follow the trail in the woods that provide various walks of different lengths.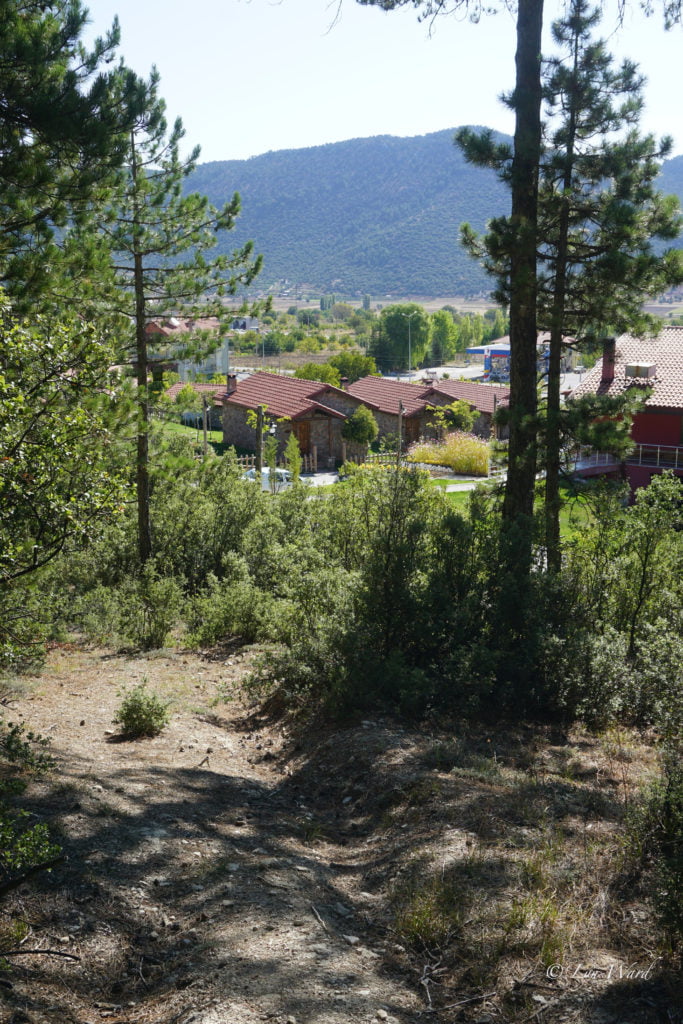 Taş Konaklar also has bikes on loan for those who fancy a not-too-energetic cycle around the area. There are plenty of flat (ish) roads around if you're not looking for extreme biking!
How do you make a reservation?
For further information or to make a reservation please visit:
https://www.facebook.com/TasKonaklarCameli
Email: info@camelitaskonaklar.com
Phone: +90 531 286 99 36
Getting there
Çameli Taş Konaklar is situated 82 km from Fethiye, approximately 90 minutes drive. Click on the Google Map below for driving directions.
There is also a regular bus service to Çameli. Click here for more information.
Private transfers are also available on request. For details and prices contact
WhatsApp: +90 555 100 2048