This article was written for Fethiye Times by Steve Parsley and was first published on 22 September 2021.
Walk through the preserved streets and explore the opulent houses of Ephesus, the most visited attraction in Turkey…
Once through the security checkpoints on the road to Ephesus, the first sight of the ancient city isn't that salubrious. If you've heard tell of the famed ancient city – once second only in size to Rome – you may expect something grander than a tumbledown stone gateway. It's impressive in size, admittedly, but still, a lonely sentinel surrounded by olive groves and farmland.
Emperors, warriors, Christian saints, barbarian hordes, Crusaders, Alexander the Great, Anthony and Cleopatra and even Mary, mother of Jesus, may have passed through those portals at one time or another.
Ephesus today
Today, the grey stone buttress stands silent and remote, screening what little is left of the city within which is reported to have once housed a quarter of a million people (although more modern scholars estimate it was a quarter of that).
As you pull up outside the main gates, there's still little clue as to what lies behind the modern turnstiles which now allow access to the site which was once one of the Seven Wonders of The Ancient World.
Where once guards may have manned their posts, stalls and shops now sell fridge magnets and all the usual tourist trinkets. While it might be a good idea to buy a hat in the fierce heat of summer, there's little else here.
A fascinating and complex tale
Once through the gates though, a fascinating, enthralling and complex tale slowly unravels of a city which can trace its history back 6,000 years, encompassing the rise and fall of the Greek, Roman, Byzantium and Ottoman empires, enduring invasions and countless wars, witnessing periods of prosperity, sack and pillage until finally succumbing – not to some feted general, warlord, emperor or caliph but to the power of nature which turned the harbour to a swamp, choking off access to the outside world.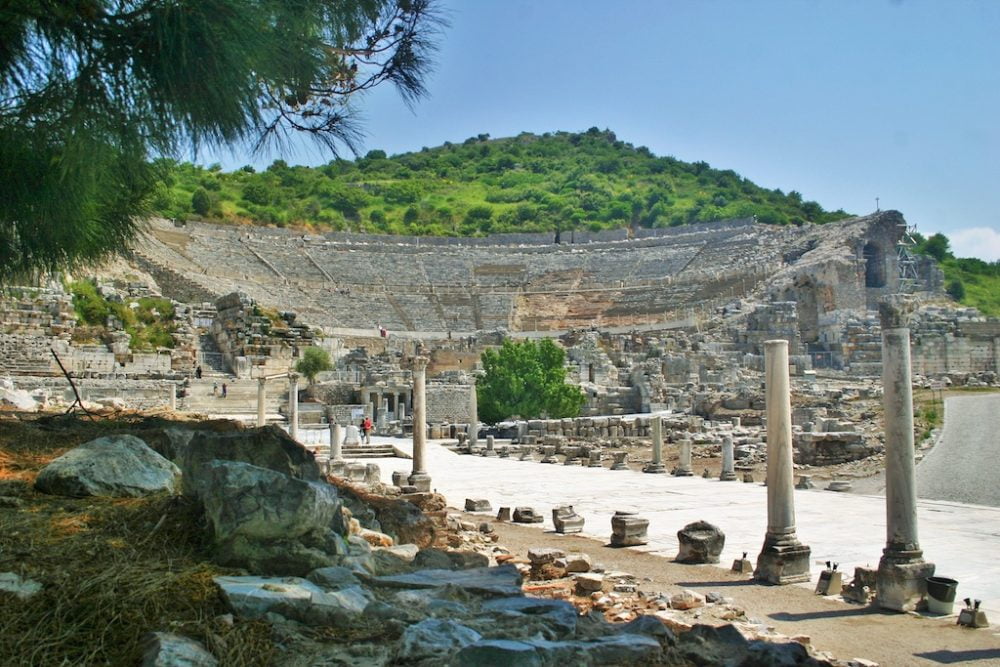 Much of that story is told in silence, written on plinths adjacent to the notable ruins. However, it's also possible to hire audio equipment with headsets which help visitors understand what lies before them – or at least what once did.
Knowledgeable and well-rehearsed guides – each with their own style – can also be hired to recount highlights of Ephesus's complex and chequered past, telling tales of murder and intrigue, regime change and politics, laced with details of how citizens actually lived.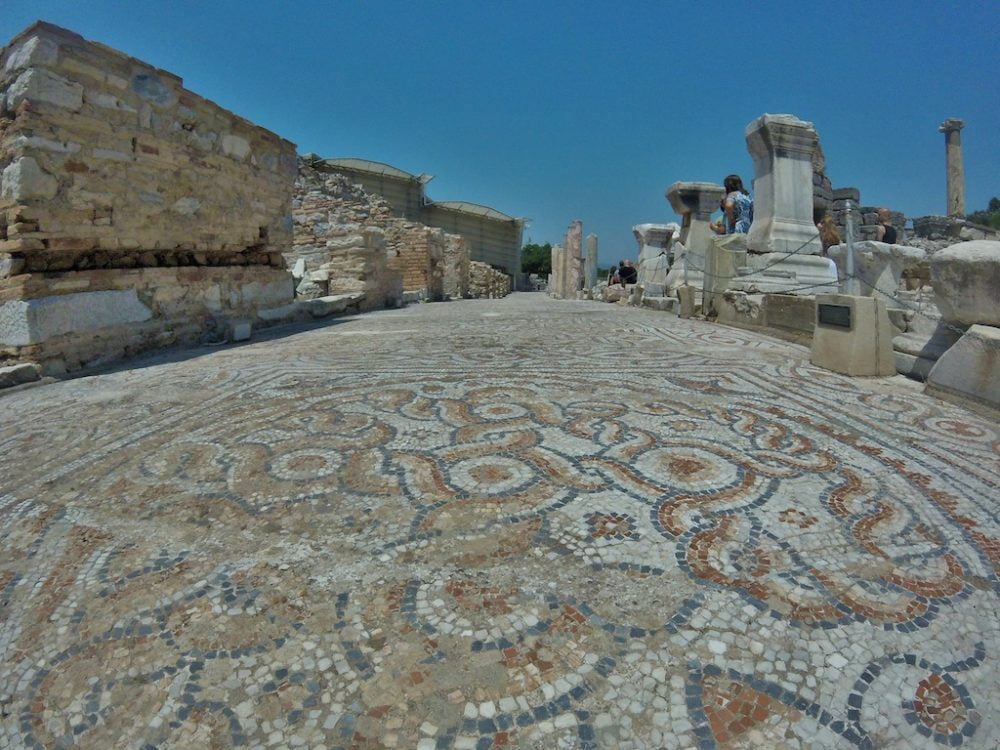 Highlights of any visit are bound to include the celebrated Library of Celsus, a 25,000-seat amphitheatre – thought to be the largest in the ancient world – and the huge gate built in honour of Augustus Caesar.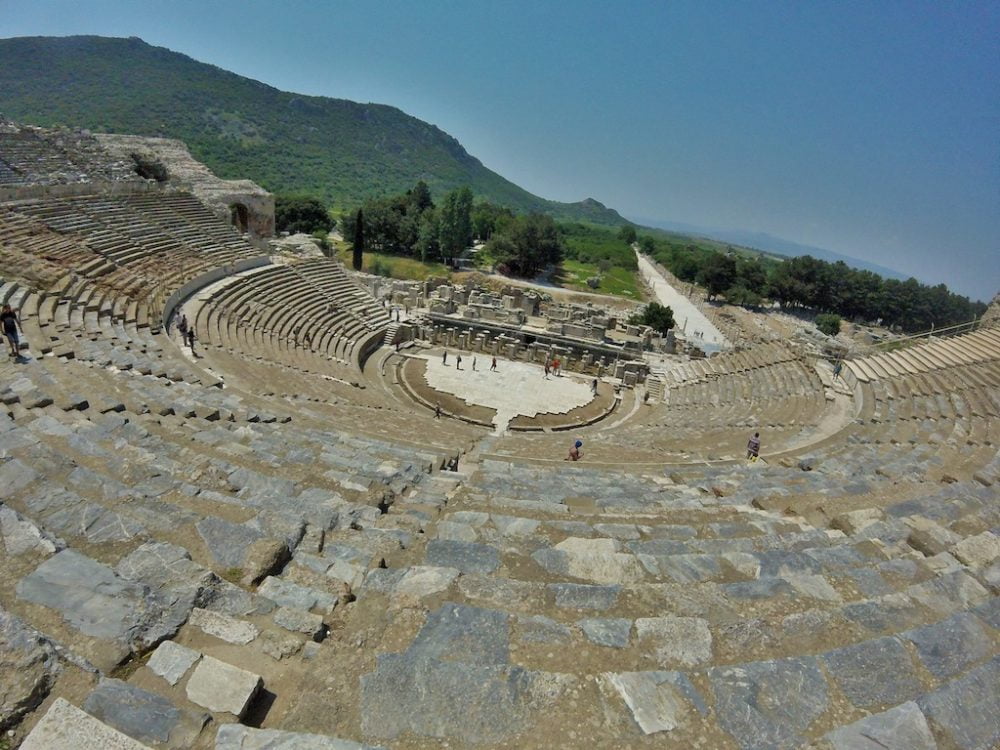 But, like many historical sites, there are stories linked to the small detail – the Christian fish symbol etched into paving stones, others said to highlight discreetly where 'ladies of the night' could be found, remains of bathhouses and public latrines where occupants would happily sit side-by-side and chat, and tombs to gladiators who fought and died for public entertainment.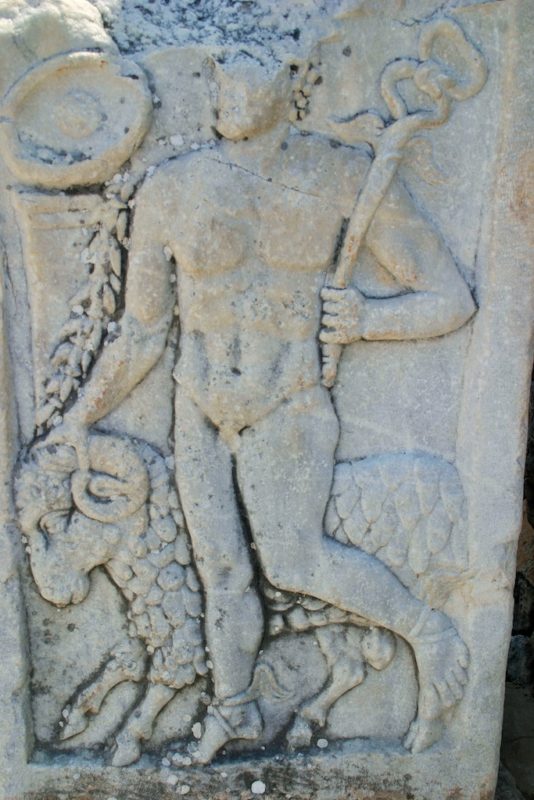 In the brochures and on the tour websites, Ephesus is billed as a spot to check off your travel list and, until recently at least, its proximity to the coast and the cruise ships' moorings meant many visitors rushed through to meet tight deadlines.
But, if you can find the time – and if you can endure or (even better) avoid the heat of high summer – this is a place which deserves more than a couple of hours. After all, it's taken 6,000 years for Ephesus to become the place it is today.
Come early, sit awhile and take in some of the history soaked into the tumbled pillars, columns and rocks and there's a good chance you'll come away with a bit more than a fridge magnet.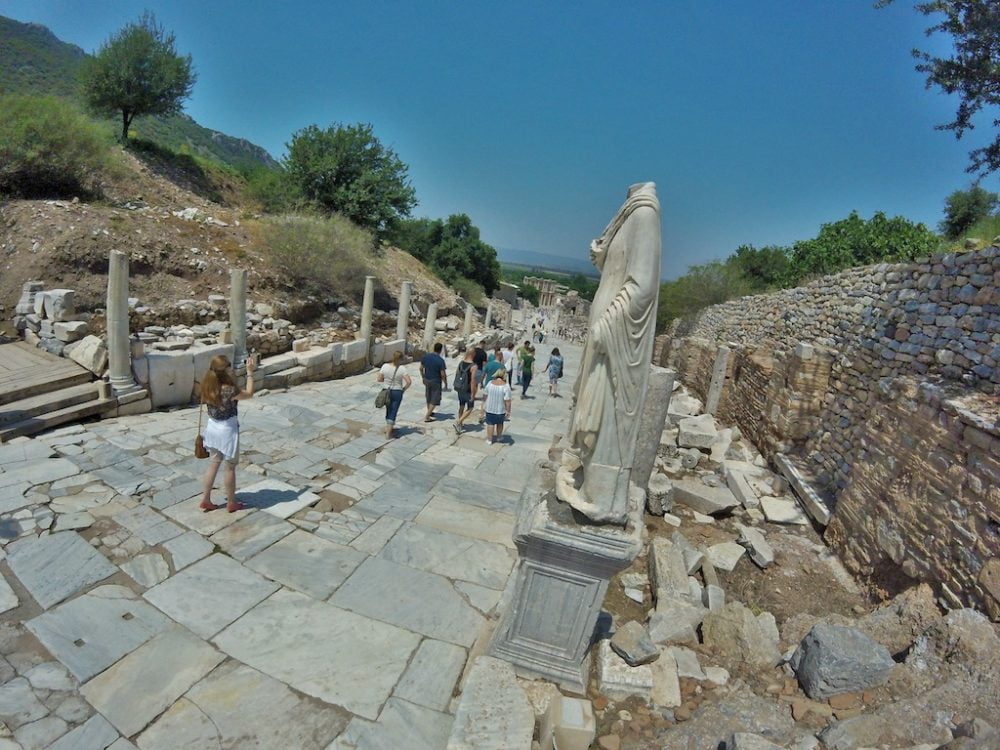 Getting there
The best way to see Ephesus from Fethiye is probably on an organised tour, available from most local travel agents although independent travel by road is not difficult. Travel time by coach or car is approximately three hours, allowing time for comfort breaks, although some tours will take a little longer if lunch or a breakfast stop is included.
There is an admission charge with some exhibits – such as the House of Mary, The Basilica of St John and the terraced houses – subject to an additional charge. We would suggest allowing a minimum of two hours to see the main attractions but a whole morning or afternoon would be sufficient to take in all the sights and do a little shopping.
A trip to Ephesus can also be combined with a visit to the volcanic terraces at Pamukkale, another of Turkey's amazing wonders worth a day's visit in itself.
Photographs by Steve Parsley.