Welcome to our pick of last week's news from Fethiye and around Türkiye.
Curated from various news sources.
NEWS
Surfacing work on Baha Şıkman Caddesi and Ölüdeniz Caddesi starts again
Work on laying the abrasion layer on Baha Şıkman Caddesi and Ölüdeniz Caddesi started this week.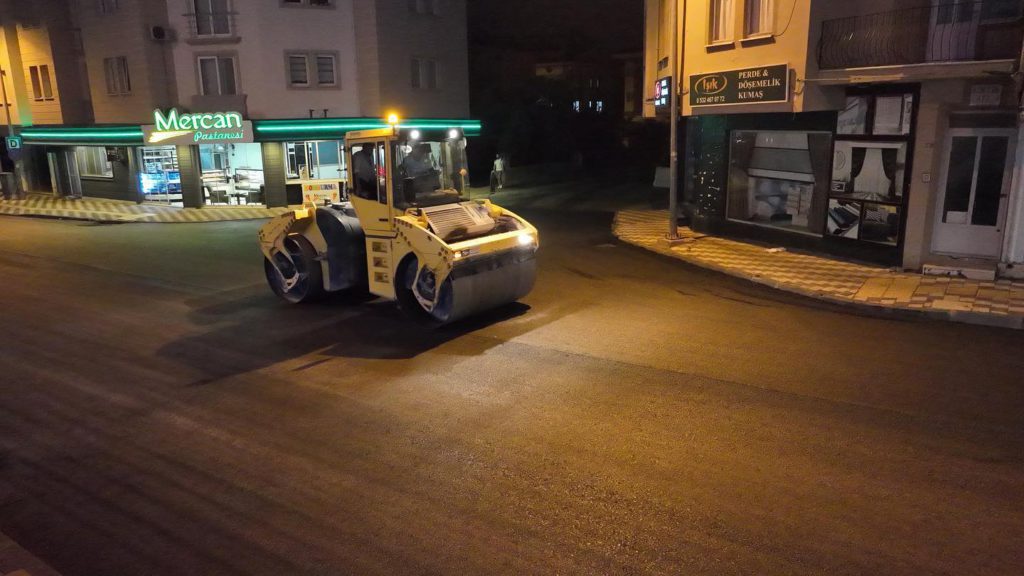 The work had stopped after the initial contractors were unable to complete the work due to contractual issues during the pandemic.
On completion of the new tender process, contracts have been agreed and, as a result, work to correct the issues with asphalt elevation levels and line-marking of the roads will be carried out.
The work is being completed in sections with the first and second stages now completed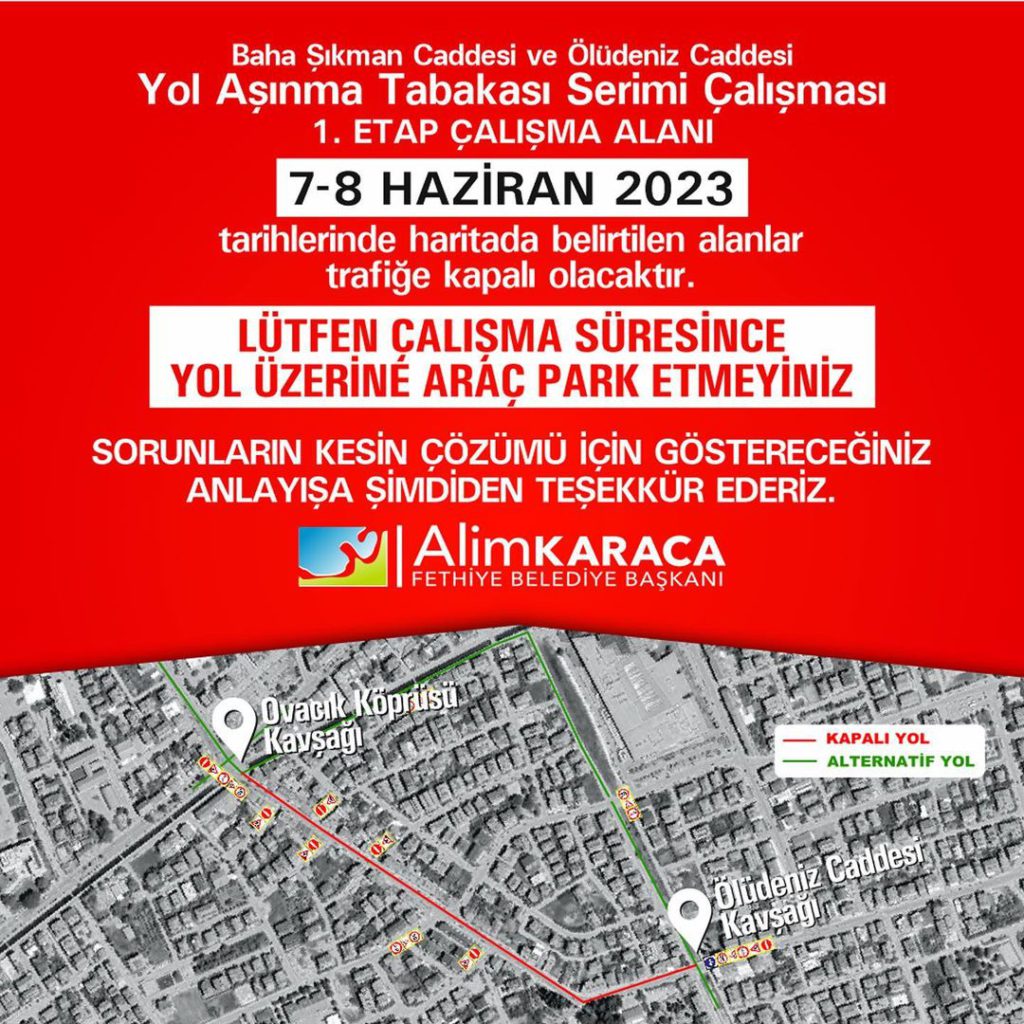 Source: Fethiye Belediyesi
Environmental investments in Muğla continue
Environmental investments in Muğla continue with the production of 400 thousand tons of recycled aggregate from 9 million 900 thousand tons of excavation waste.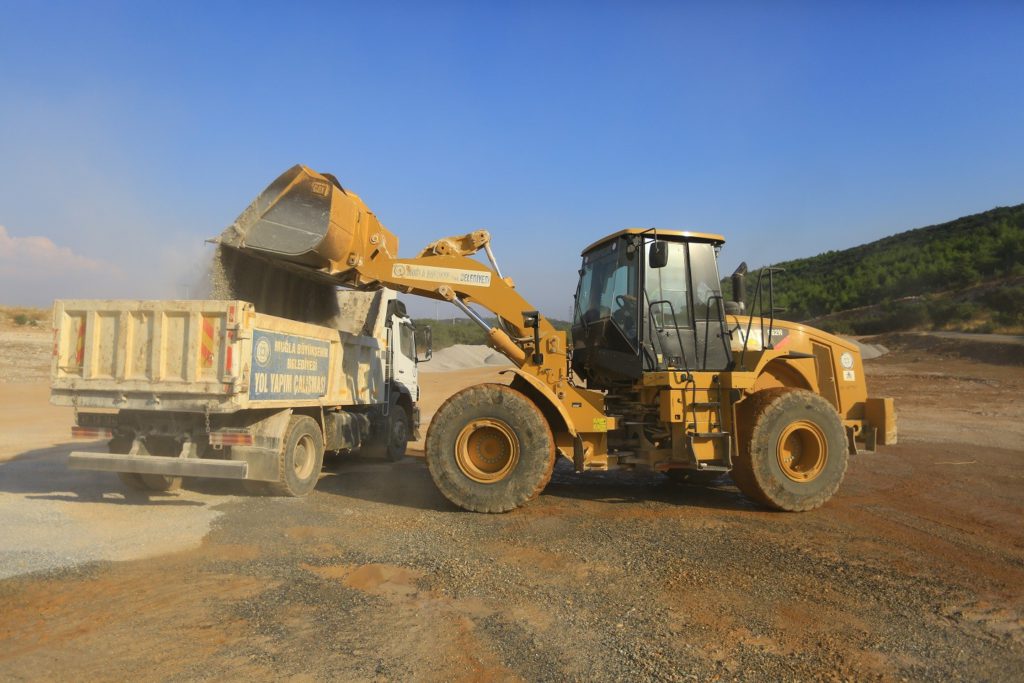 The aggregate, recycled in 9 excavation sites throughout the province, was given to the Metropolitan Municipality, MUSKI and other institutions to be used in various places.
Muğla covers an area of 13 thousand 247 square kilometers, has a coastline of 1480 km, and forest assets of 68 percent. of
Source: Fethiye Haber Bülteni
Environment Week seabed clean in Bodrum
In the Bodrum district of Muğla, the seabed was cleaned as part of Environment Week activities, and 30 thousand sea bass and sea bream fry were released into the sea.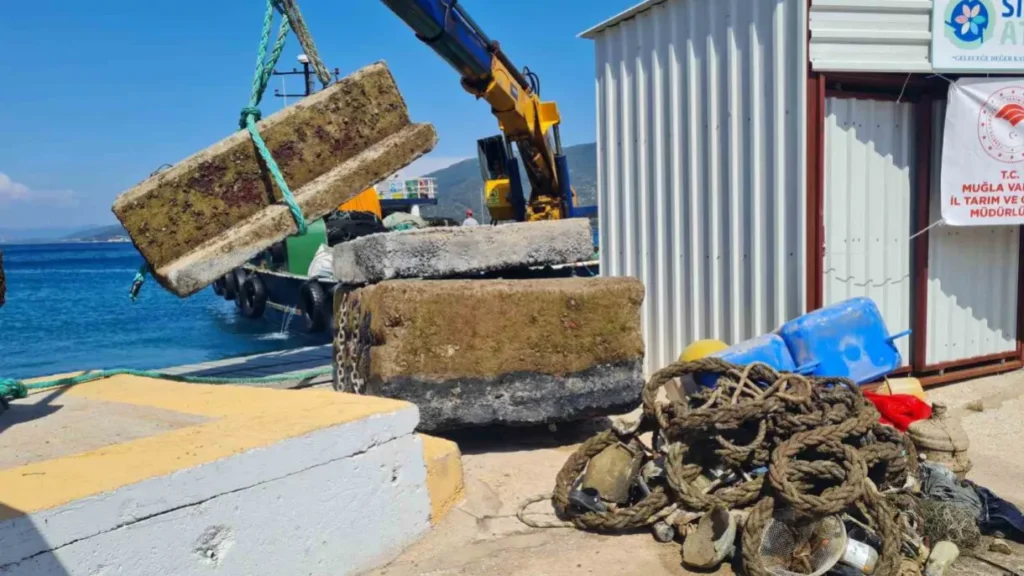 The event for bottom cleaning and removal of unclaimed vaults from the sea was organized by the Provincial Directorate of Agriculture and Forestry at the Bag Fisherman's Shelter with the participation of the Provincial Agriculture Underwater Team and the Coast Guard divers.
The event included a photography exhibition consisting of wastes removed from the sea and a protocol was signed between the Provincial Directorate and the Bodrum Fisheries Cooperative for the tripartite allocation of space to the waste collection ship belonging to the Marine Clean Association (TURMEPA).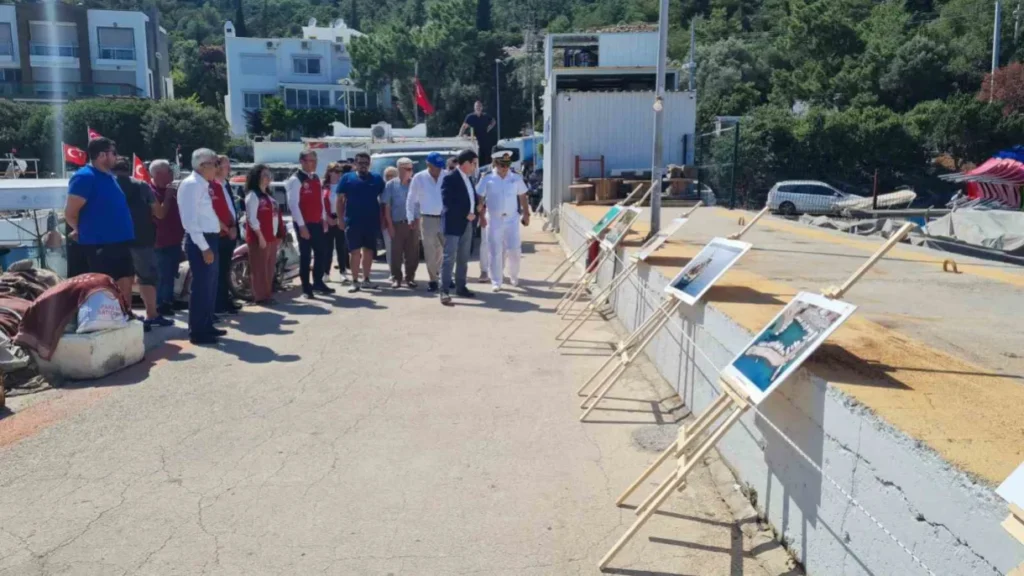 At the event, a banner with the inscription "The Greatest Cleanliness Is Not Polluting" was unfurled by the divers in the sea.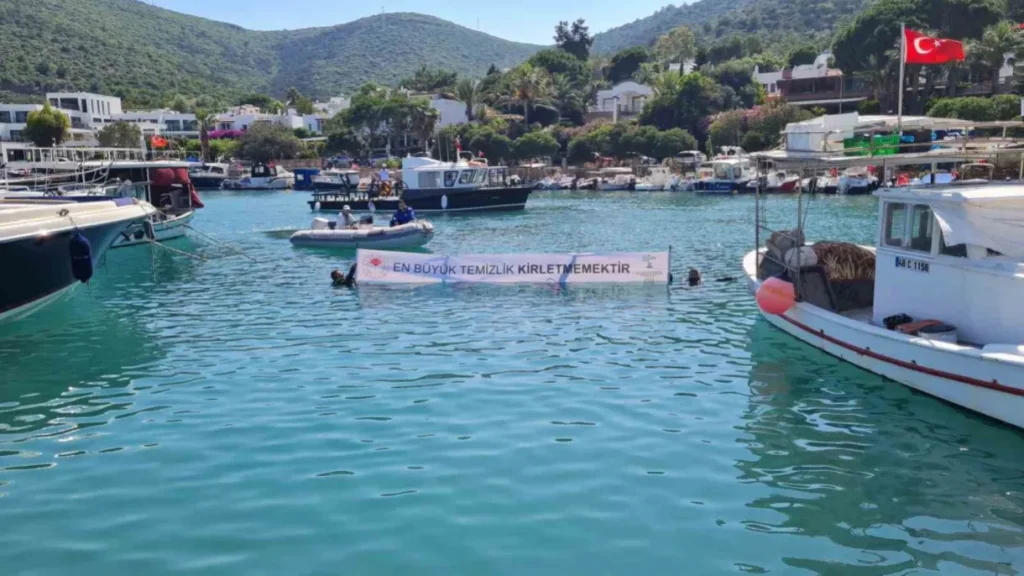 The program ended with 30 thousand sea bass and sea bream fry being released into the sea.
Provincial Director Barış Saylak thanked the institutions, organizations and authorities participating in the event stating that they will continue to work to keep the seas clean, "We have removed nearly 80 tons of vaults and ghost nets in Marmaris in the past days. We also collected 7.5 tons during the work we did in Güvercinlik in July last year. Today, our divers have removed nearly 10 tons of vaults from the sea. I invite everyone to keep our seas clean."
Source: https://www.muglagazetesi.com.tr/bodrumda-deniz-dibi-temizligi-yapildi-30-bin-balik-yavrusu-denize-birakildi-145241h.htm
26 injured as trains collide in Türkiye's northern Samsun province
A collision between two trams in Türkiye's northern province of Samsun on Friday left at least 26 people injured, one severely, according to preliminary reports.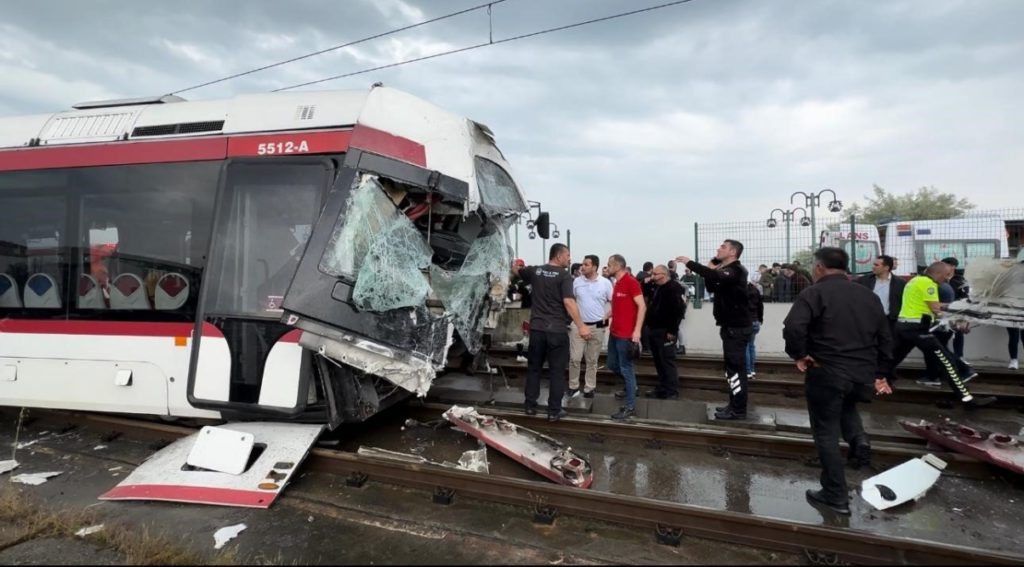 In the accident that occurred in Samsun's Canik district in the early morning hours, two trams belonging to Samsun Light Rail System (SAMULAŞ) slammed into each other close to the Piazza stop, as per Anadolu Agency (AA) reports.
A large number of Disaster and Emergency Management Authority (AFAD), firefighters and medical teams were dispatched to the site of the accident after being notified about the accident.
The medical teams transferred the injured to nearby hospitals in the city by ambulances.
Following the accident, Samsun Governor Zülkif Dağlı and Metropolitan Mayor Mustafa Demir conducted on-site investigations, wishing the wounded citizens a speedy recovery.
Speaking to journalists, Dağlı confirmed that the accident took place at 9:40 a.m. (6:40 a.m. GMT) as one tram slammed into the back of a malfunctioning tram that was moving in the direction toward Tekkaköy.
Demir, noted that the incident will be investigated and that according to initial reports, there are no life-threatening injuries among the wounded.
Source: Daily Sabah
Reconstruction in quake-hit historic Turkish city set to take a decade or more
Following the devastation wrought by powerful earthquakes on Feb. 6, the historic Turkish city of Antakya, known in ancient times as Antioch, is undertaking an extensive decade-long reconstruction and restoration effort, a senior Turkish official said on Thursday.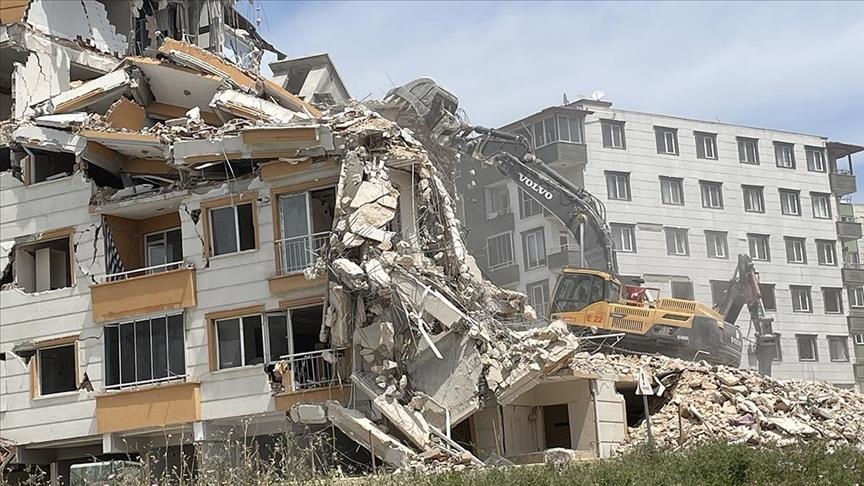 "This is a process that will take at least 10 years, or maybe more," Yahya Coskun, deputy director general of Türkiye's Cultural Heritage and Museums, said during a panel discussion in Istanbul.
In order to make the city more livable and also to motivate people to move back, iconic houses of worship such as the historic Ulu Mosque, churches, and Habib-i Neccar Mosque will be rebuilt or restored at the sites where they stood for centuries, Coskun told the panel, titled "Feb. 6 Quake and our Shattered Heritage: Eyewitness Testimony."
Türkiye has already begun working on these buildings, said Coskun, adding that the reconstruction and restoration process of these iconic buildings will take around six months to one or two years.
"We're actually talking about rebuilding a city here," he explained, adding that for this reason, the city will be modern but also it will keep its ties with reality and authenticity as well as its historical texture.
According to Coskun, the whole process will be a collaborative effort involving Türkiye's Environment, Urbanization, and Climate Change Ministry as well as Culture and Tourism Ministry plus some universities including Hatay University and Ankara-based Middle East Technical University as well as local communities in the region along with NGOs.
Source: Anadolu Agency
TRYing times: The slide and fall of the Turkish lira
Türkiye's lira took a 7% nosedive on Wednesday as the country's newly re-elected government appeared to be abandoning its costly 18-month strategy of keeping the currency on a tight leash by any means necessary.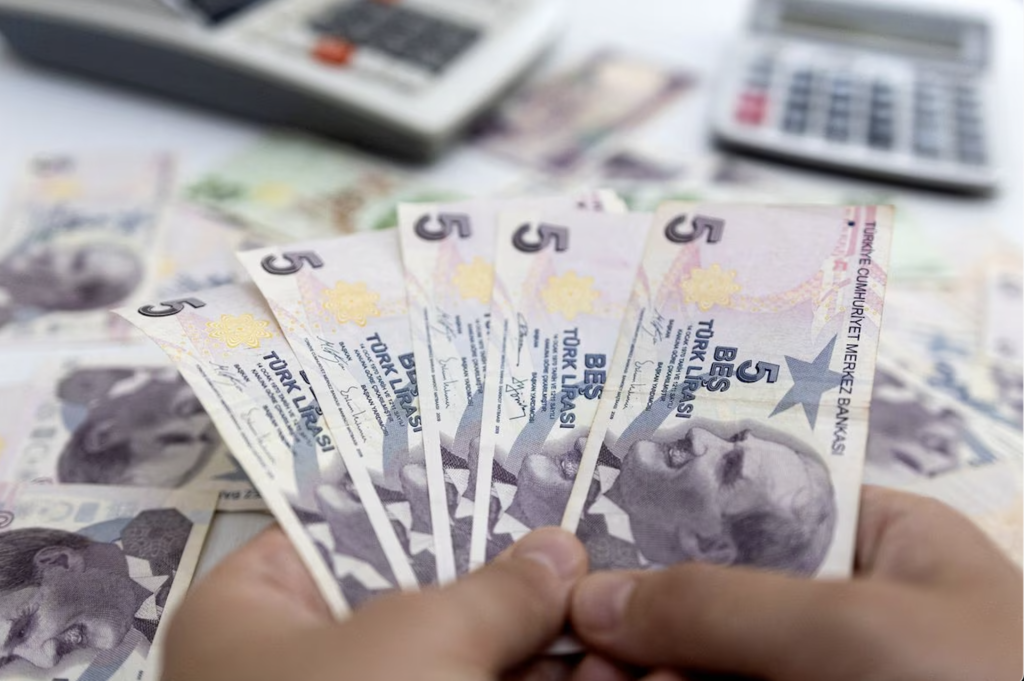 Ankara has seen decades of financial market difficulties and the chart below shows the challenges the lira's weakness poses for the country's new economic decision makers.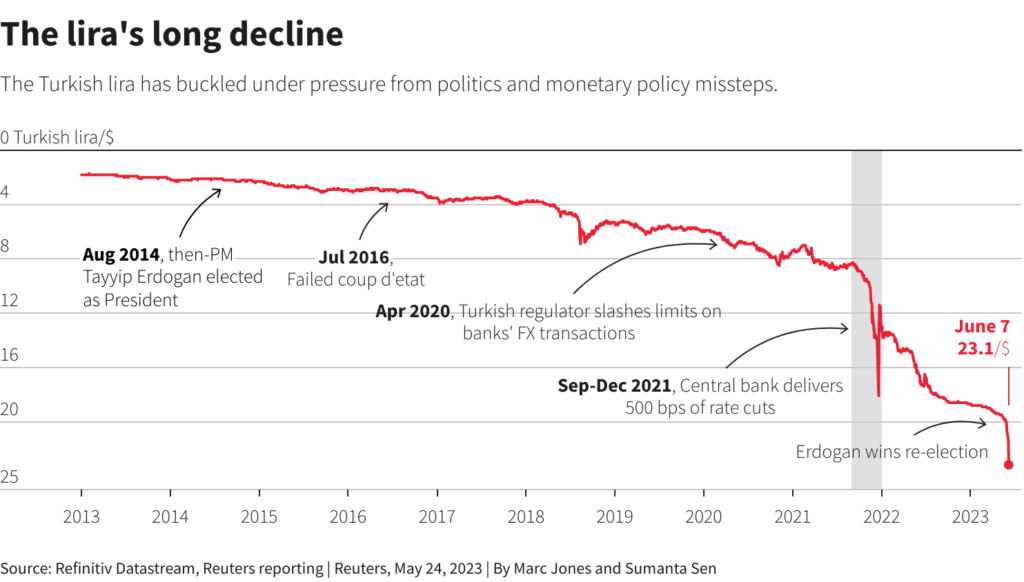 A combination of a sizeable budget hole, an inflation problem and thanks to a couple of years of highly questionable policies, a puny pile of FX reserves, means that there are plenty of reasons for the lira to keep falling.
If, or where, it stops nobody really knows. Analysts at Wall Street giants like JPMorgan and Goldman Sachs and FX forwards markets all think 25 or even 30 to the dollar might be possible, which is another big lurch down even from Tuesday's record low levels.
Much will depend on whether the central bank now jacks up interest rates in the big way it has done during other bouts of turmoil, or even introduces capital controls – something the authorities in Türkiye have long insisted is not on the table.
You can read the fill article here: https://www.reuters.com/markets/commodities/trying-times-slide-fall-turkish-lira-2023-06-07/
SPORT
Thank you to Brian Lloyd for the sport updates
Manchester City beat Inter Milan to win UEFA Champions League title
Manchester City defeated Inter Milan 1-0 to win the 2023 UEFA Champions League title on Saturday.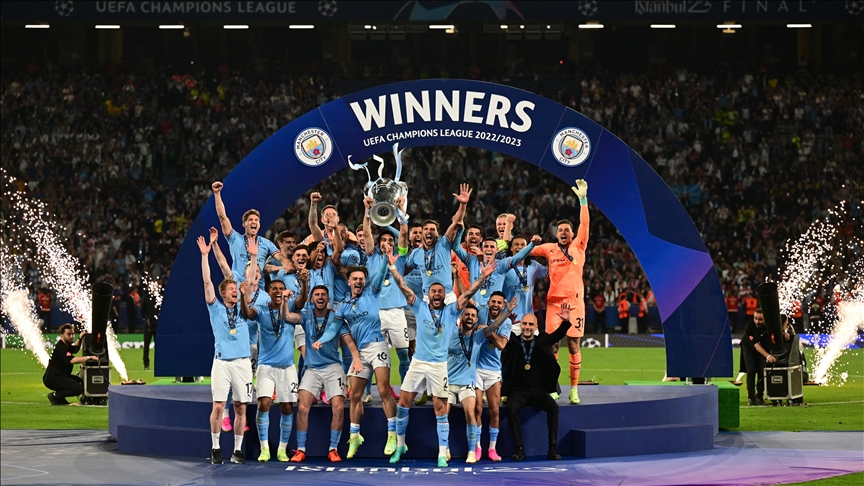 City dominated the first half of the final at the Atatürk Olympic Stadium in Istanbul, but neither side was able to break the deadlock despite both teams having chances at each end.
Manchester City broke the deadlock in the 68th minute when Rodrigo made a close-range finish, assisted by Bernardo Silva.
Source: Anadolu Agency
Championship cup comes to Fethiye
Super League winners Galatasaray held an event in Fethiye on Sunday to show off the trophy to the crowds.
Galatasaray won the Turkish league title for the 23rd time after beating MKE Ankaragücü 4-1 in Ankara.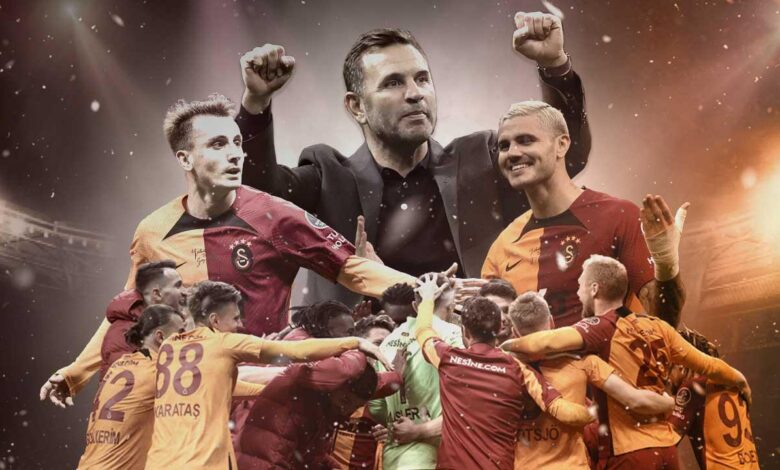 Fethiyespor
For more information about Fethiyespor please visit:
Join the Fethiyespor Yabancilar group on Facebook for more news and updates
You can also follow Fethiyespor on Twitter and Instagram
Turkish Lira (TL) exchange rates
The British Pound bought 29.40 TL by the close of business on Friday. The week before it was selling for 26.09 TL.
The US Dollar bought 23.40 TL by the close of business on Friday. The week before it was selling for 20.96 TL.
The Euro bought 25.15 TL by the close of business on Friday. The week before it was selling for 22.45 TL.
Source: exchangerates.org.uk
Weather Forecast
Here's your weather forecast for the week ahead.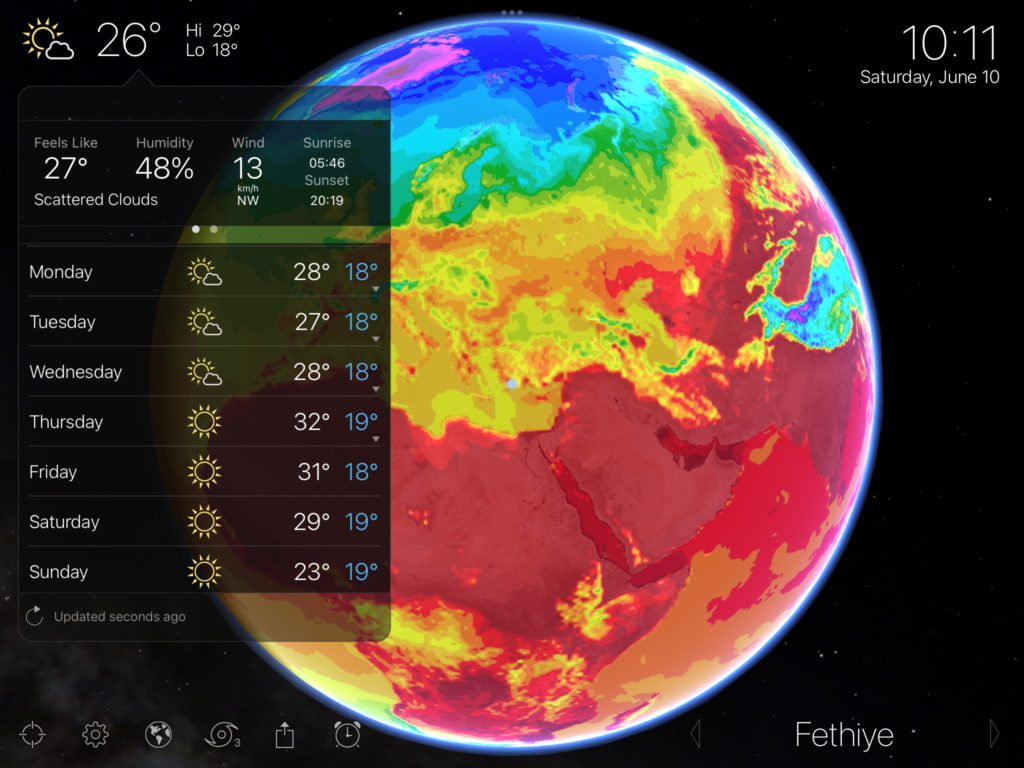 Connect with us on social media for regular updates.