Welcome to our pick of last week's news from Fethiye and around Türkiye.
Curated from various news sources.
NEWS
Opening ceremony held at Çalış Public Beach
Çalış Public Beach was officially opened by Fethiye Mayor Alim Karaca in a ceremony held on Friday.
Çalış is the third public beach to have been built by Fethiye Municipality, after Akmaz and Karaot, and is built on 10 decares of land leased by the Ministry of Environment and Urbanization on Çalış beach for a period of 4 years.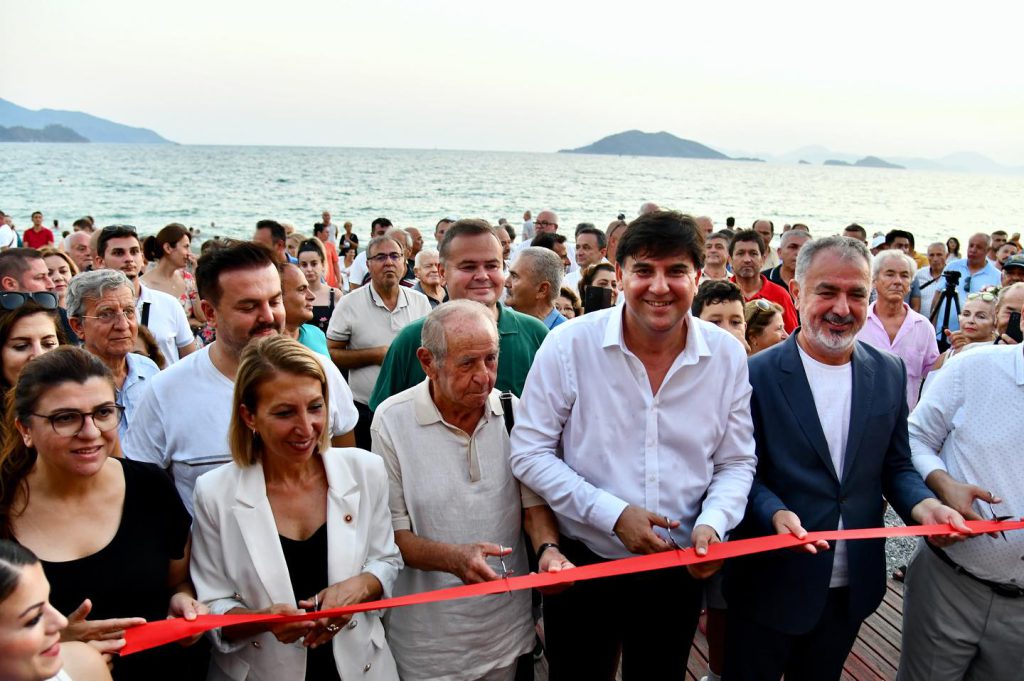 The facilities include sun beds, changing cabins with toilets, showers and changing rooms and a snack bar with a deck area and tables on the beach.
Çalış Public Beach is one of 21 accessible beaches in Muğla with a platform designed to assist wheelchair users to swim, and wheelchair ramps to the changing facilities.
With the increase in inflation, rising prices, and the cost of visiting private beaches, the public beaches are designed to be affordable to enable people to spend time at the beach.
The affordable prices include:
Sunbeds – 25 TL
Çay – 3 TL
Toast – 30-40 TL
Cold drinks – 20-30 TL
The beach is located at 1102 street in the Foça Neighborhood
Map:https://goo.gl/maps/JrF25g9bTRYPncEcA
Source: Fethiye Municipality
Surprised onlookers watch as motor-yacht 'Betty" sinks
Surprised onlookers watched helplessly as a motor-yacht anchored in Türkbükü Bay in Bodrum, sank on Saturday.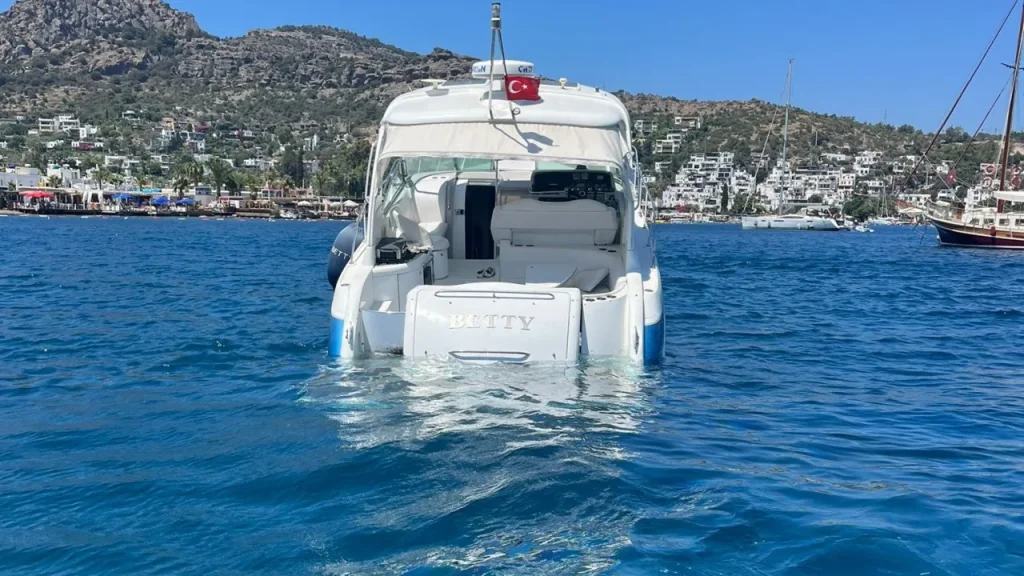 The bilge pump of the 11-meter-long motor yacht "Betty" failed, causing the boat to sink slowly into the water. The crew tried to save the boat but were unsuccessful and the boat was submerged within minutes.
Work will be started to recover the motor yacht.
Source: https://www.gercekfethiye.com/yuzlerce-kisinin-gozu-onunde-batti/62195/
Parkomat fees increase in Fethiye
Parkomat fees have increased in Fethiye.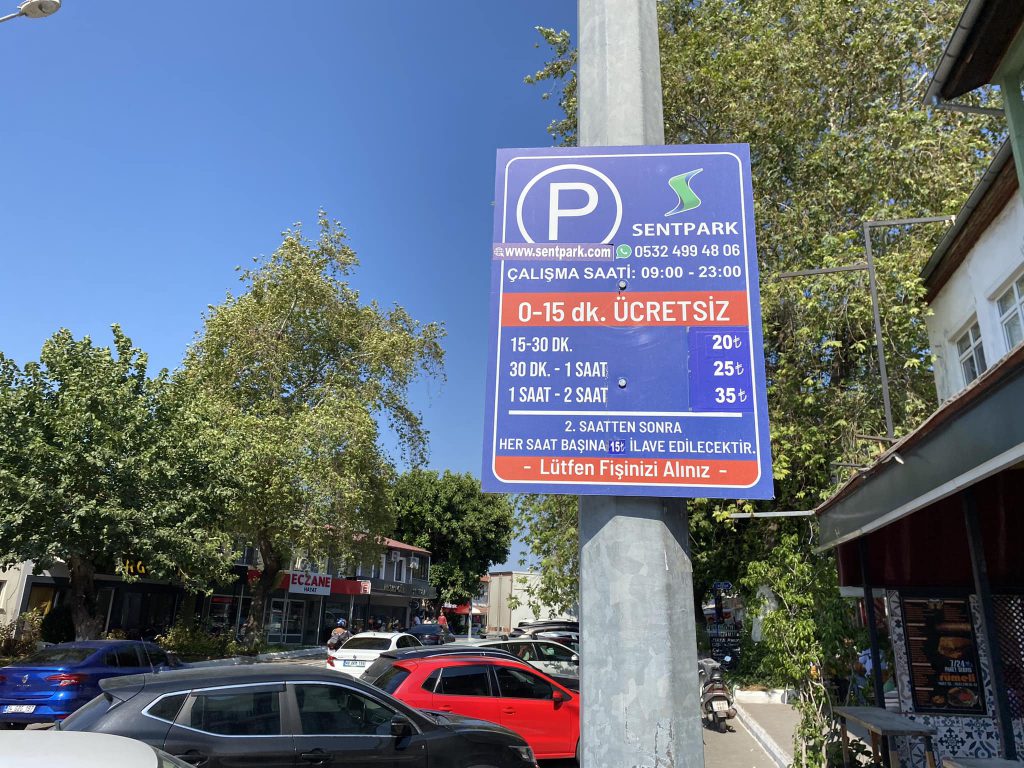 The new prices are as follows:
First 15 minutes: Free of charge
15-30 minutes: Increased from 15 TL to 20 TL
30 minutes – 1 hour: Increased from 17 TL to 25 TL
1-2 hours: Increased from 25 TL to 35 TL.
Over 2 hours: 15 TL extra per hour
Source: Fethiye Haber Bülteni
3 earthquakes shake Türkiye's Malatya province
Three earthquakes with magnitudes of 4.8, 4.5 and 4.2 shook Türkiye's Malatya province on Saturday, sending panicked residents outside only two days after another earthquake rocked the province.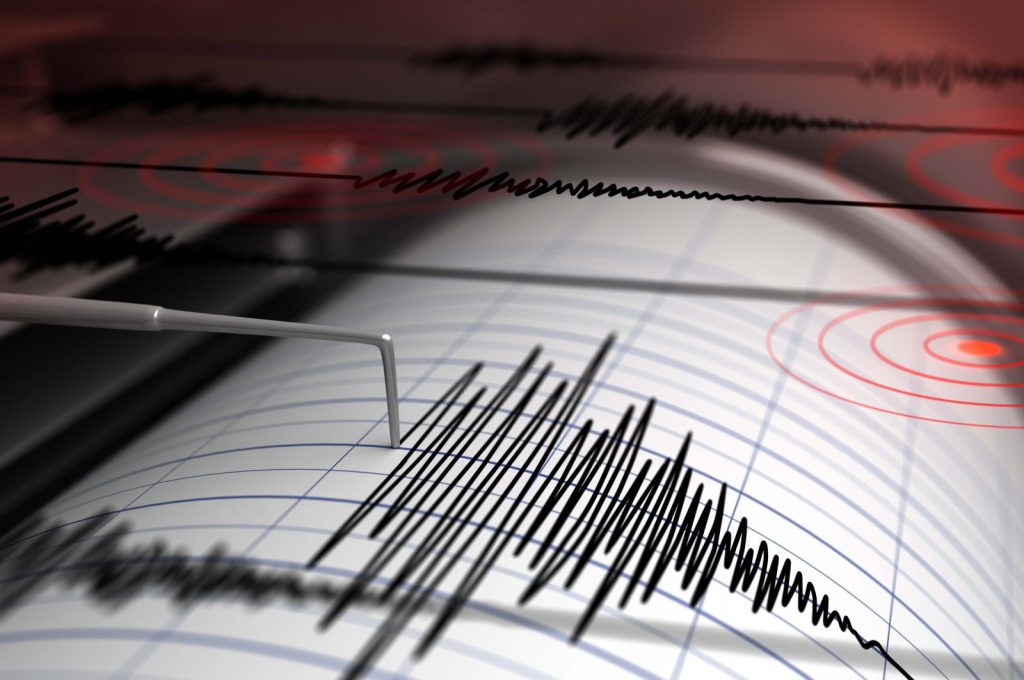 The first two quakes, which only took place a minute apart, took place at 4:39 p.m. local time (13:49 GMT) at a shallow depth of 6.35 kilometers (3.9 miles), according to the Disaster and Emergency Management Authority (AFAD).
The third one took place an hour later, AFAD said.
The epicenter of all three quakes was the Yeşilyurt district, the same as the epicenter of the magnitude 5.3 earthquake which took place on Thursday.
Interior Minister Ali Yerlikaya noted that authorities, including AFAD, are scanning the area to determine any material or physical damage.
The quakes were also felt in the nearby region, including the Şanlıurfa province.
A magnitude 5.3 earthquake shook Malatya on Thursday, but no serious damage had been reported in that quake.
Source: Daily Sabah
Athlete becomes 1st Turkish woman to swim across North Channel
Aysu Türkoğlu , a 22-year-old swimmer, became the first Turkish woman to swim across the North Channel on Wednesday.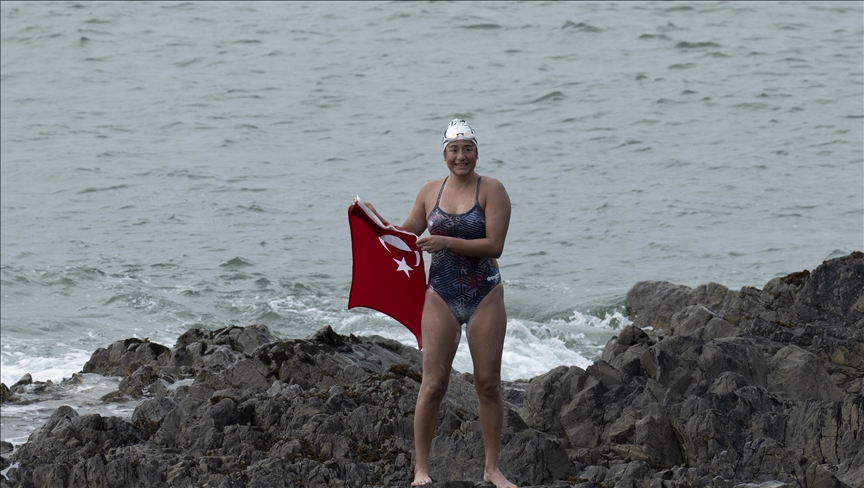 Türkoğlu , who was also the youngest Turkish athlete to achieve the crossing, swam from Northern Ireland to Scotland, completing an almost 40-kilometer (24-mile) journey in the North Channel in 11 hours, 48 minutes and 19 seconds.
In 2022, Türkoğlu swam the English Channel in 16 hours and 28 minutes to be the youngest Turkish swimmer ever to make the crossing.
On Wednesday, she started swimming at 0445GMT in Northern Ireland's Bangor as dolphins in the North Channel accompanied her.
Proud Türkoğlu displayed a Turkish flag when she ended her crossing. The water temperature in the North Channel is around 12-14C (54-57F) – much colder than the English Channel.
Following her North Channel crossing, Türkoğlu wants to break the Guinness record by completing the "7 Oceans" channels within five years.
The O7 marathon swimming challenge includes the Catalina Channel in the US, Molokai Channel in Hawaii, Cook Strait in New Zealand, Strait of Gibraltar between Spain and Morocco, Tsugaru Strait in Japan, North Channel between Ireland and Scotland, and English Channel between the UK and France.
Born in the coastal town of Bodrum in 2001, Türkoğlu is currently a third-year student in the Faculty of Sports Sciences at Ege University. Türkoğlu's journey into swimming began at the age of seven.
Source: Anadolu Agency
SPORT
Fethiyespor
Thank you to Brian Lloyd for the Fethiyespor update.
Team Update
Fethiyespor continues its training sessions for the 2023-2024 season at 3rd stage camp in Afyon.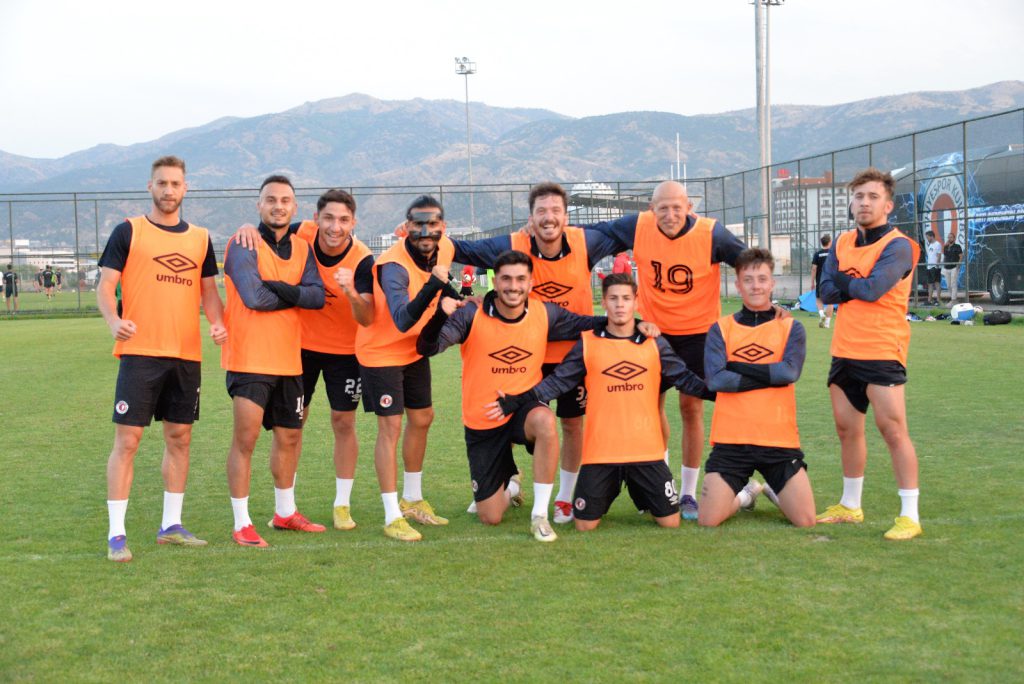 Fethiyespor combined season tickets are now available from the Fethiyespor clubhouse and car park.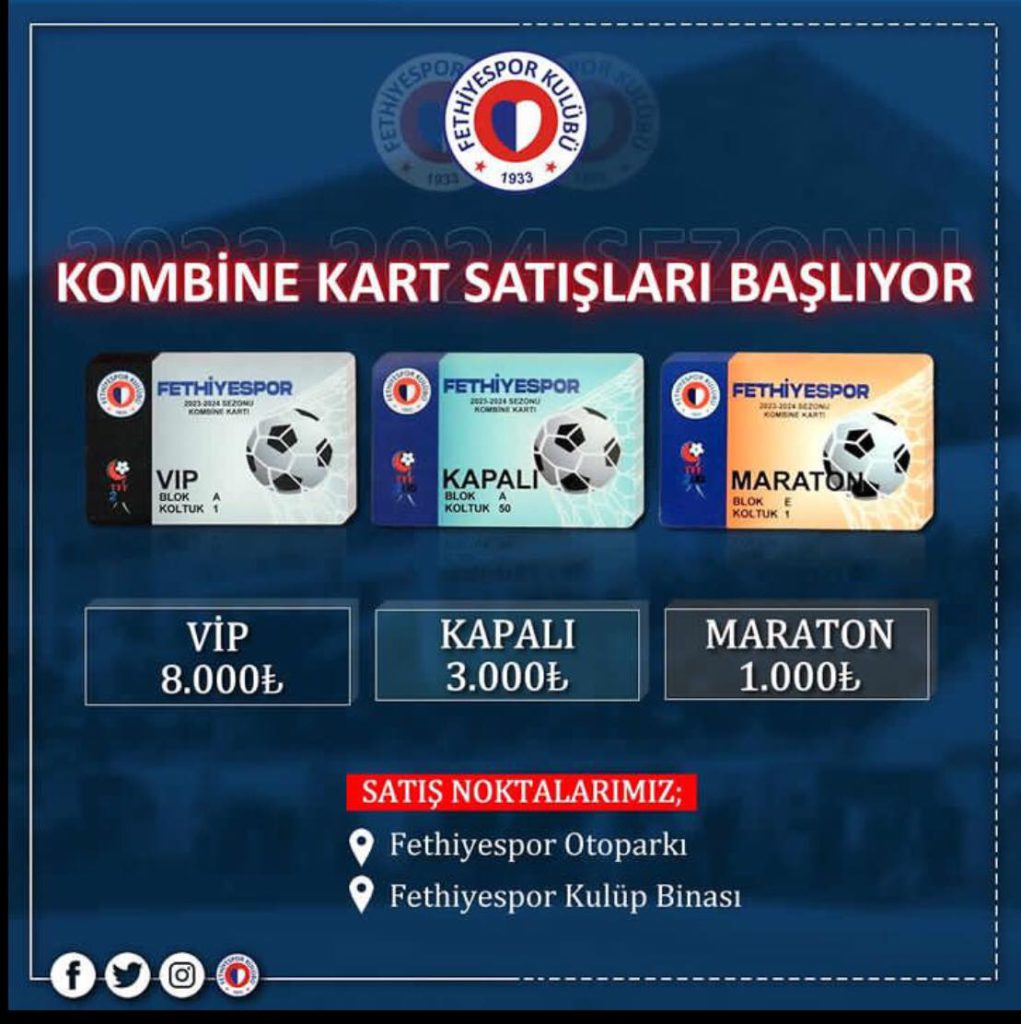 League Matches
The fixture list has now been drawn and the first game of the season gives Fethiyespor a bye, with no game to be played on 26/27th August.
The full fixture list for the first half of the season is below. Please note, all Fethiyespor home games will be played in the evenings until the end of October. The kick off will be at 19:00.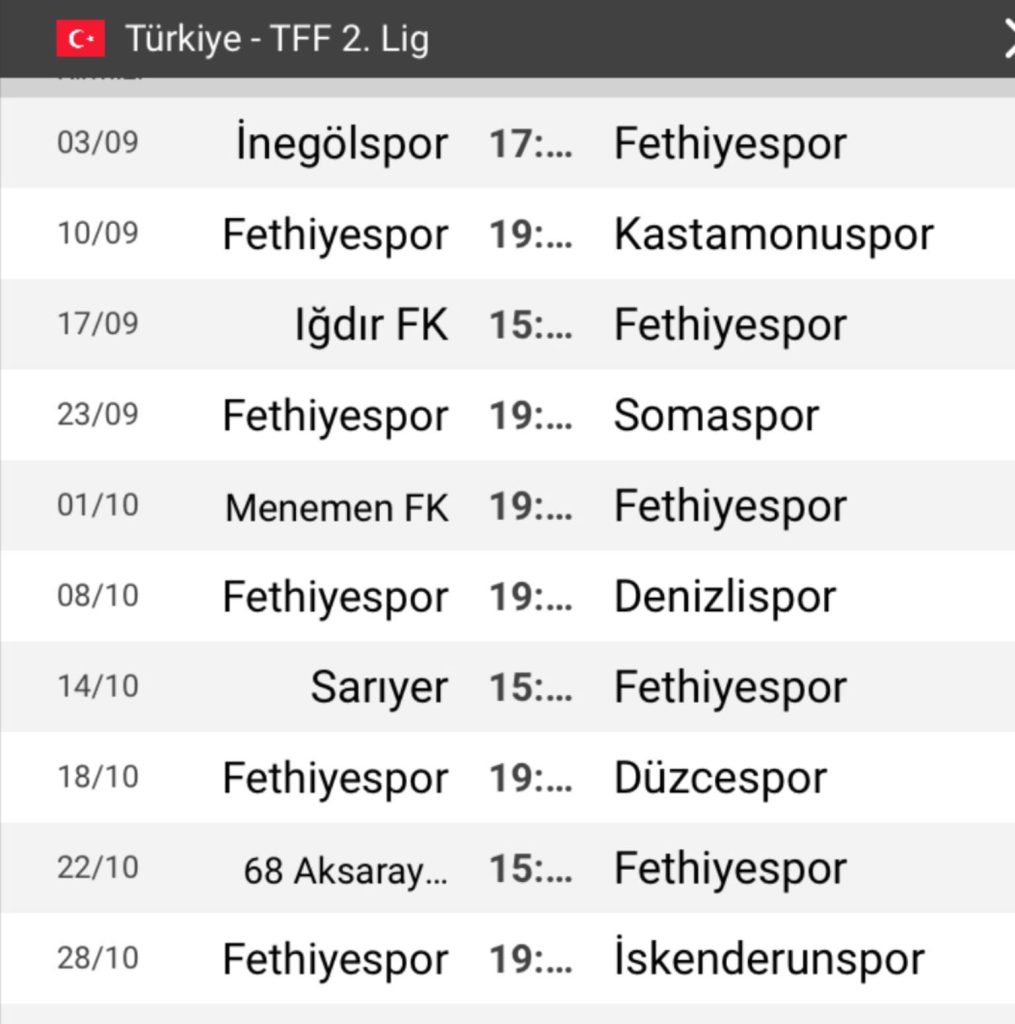 For more information about Fethiyespor please visit:
Join the Fethiyespor Yabancilar group on Facebook for more news and updates
You can also follow Fethiyespor on Twitter and Instagram
Turkish Lira (TL) exchange rates
The British Pound bought 34.37 TL by the close of business on Friday. The week before it was selling for 34.34 TL.
The US Dollar bought 27.07 TL by the close of business on Friday. The week before it was selling for 26.94 TL.
The Euro bought 29.68 TL by the close of business on Friday. The week before it was selling for 29.70 TL.
Source: exchangerates.org.uk
Weather Forecast
Here's your weather forecast for the week ahead.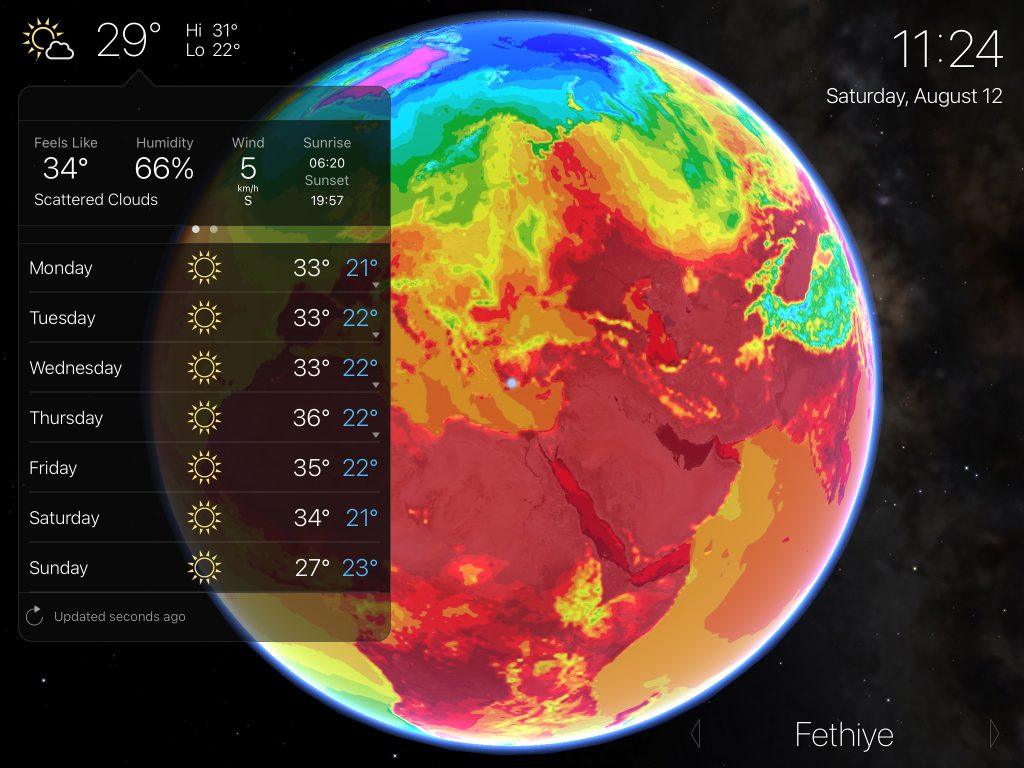 Source: Living Earth
Connect with us on social media for regular updates.