Welcome to our pick of last week's news from Fethiye and around Türkiye.
Curated from various news sources.
NEWS
Muğla hosts 130,000 cruise ship passengers in 2022
Last year, Muğla hosted approximately 130,000 passengers and crew on cruise ships, also known as "floating hotels".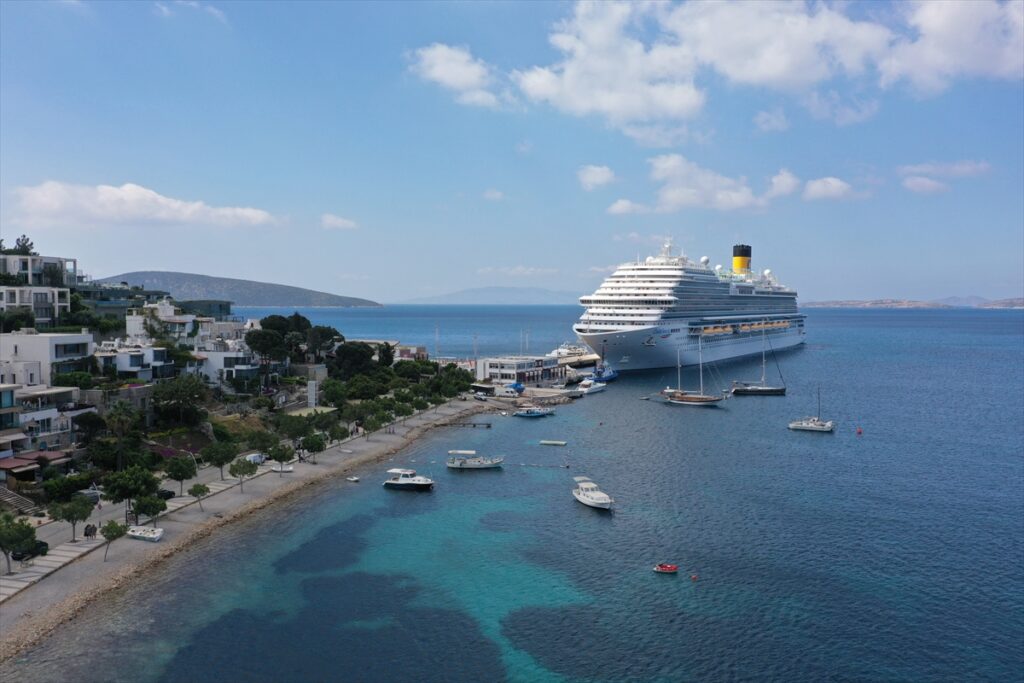 Saying that Muğla is important for cruise tourism, Muğla Culture and Tourism Manager Hüseyin Toprak said, "Muğla is important for cruise tourism, especially in Bodrum, Marmaris and Fethiye, making a significant economic contribution. Last year, 128 thousand 933 tourists and crew came to the province on cruise ships, visiting tourism centres, and historical and cultural sites."
Stating that they expect an increase in the number of cruise ships and passengers coming this year, Marmaris Cruise Port General Manager Murat Tugay said, "We expect an increase in the number of cruise ships and passengers coming to Marmaris this year as the interest of the main cruise companies is increasing again."
Source: https://gundemfethiye.com/muglanin-gecen-yil-yuzen-otellerden-130-bin-yolcuyu-agirladigi-aciklandi-21362
Snow in Fethiye and Seydikemer
The current cold weather brought snowfall to the high grounds of Fethiye and Seydikemer on Friday.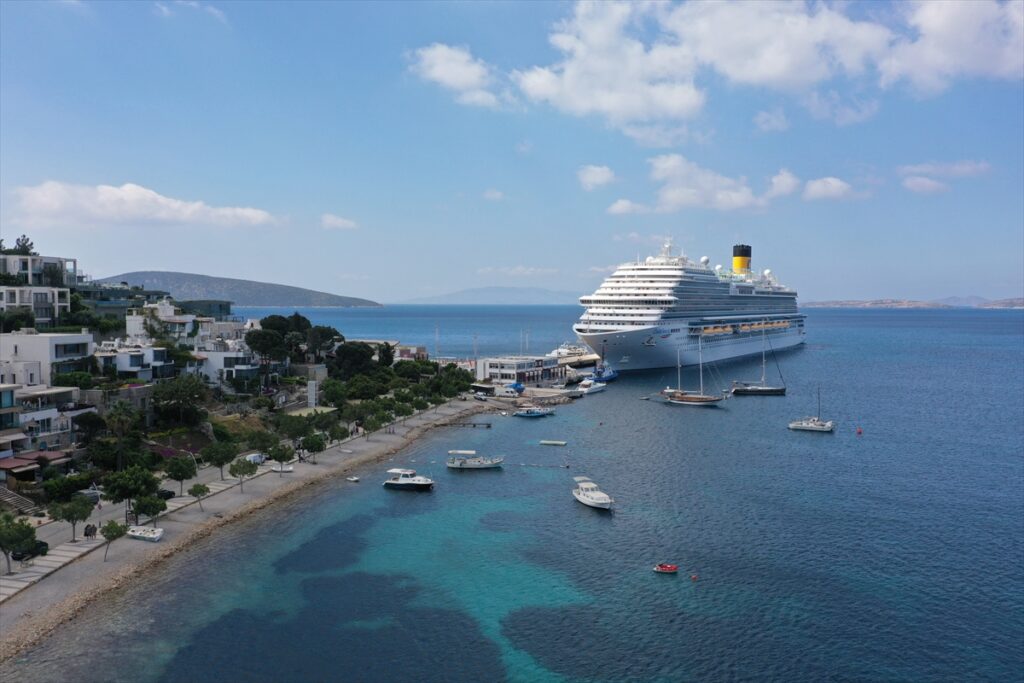 Plateau regions, including Babadağ in Fethiye, turned white and areas at high altitudes around Seydikemer turned into scenes for picture postcards due to the snowfall. The authorities warned drivers to be careful whilst snow-clearing work was carried out.
Source: https://www.gercekfethiye.com/fethiye-ve-seydikemer-de-kar-yagisi-etkili-oldu/53064/
President Erdoğan visits Fethiye
President Recep Tayyip Erdoğan, who was in the Menteşe district of Muğla on Saturday to inaugurate 15 billion TL of completed investments including the construction of the Marmaris-Datça Highway., visited Fethiye in the evening to meet with the people and rally support for the upcoming elections.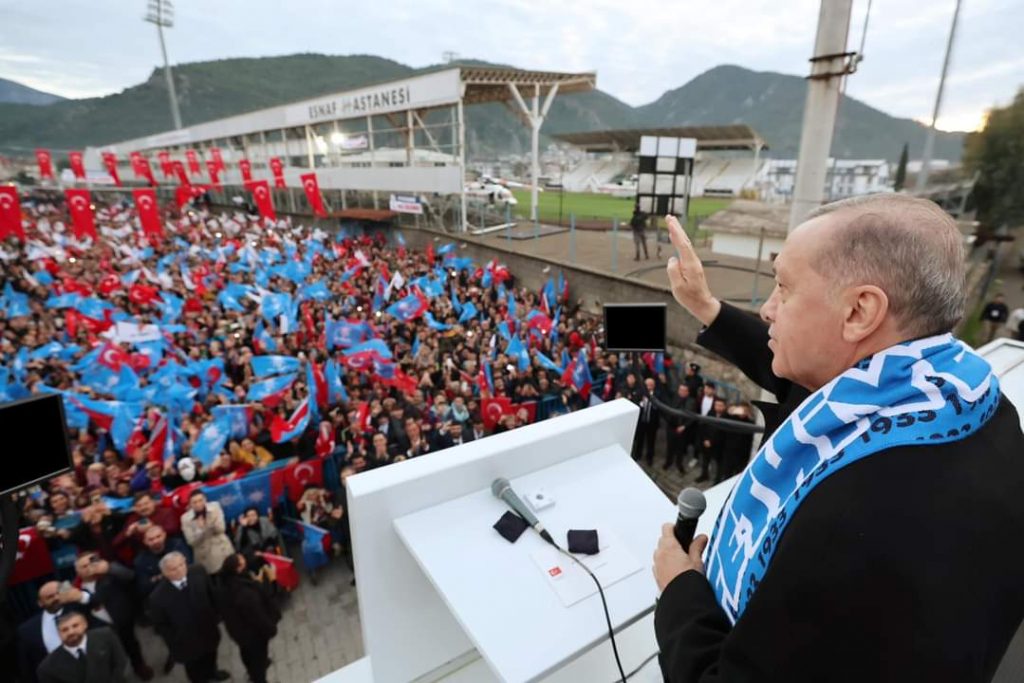 Addressing the citizens, Erdoğan stated that Fethiye has a special place in their hearts and said, "We always try to come to Fethiye and chat with you during our Muğla visits."
Source: Cumhurbaşkanı Erdoğan Fethiye'de halka hitap etti
Restaurants called to freeze prices until Ramadan
The head of an umbrella organization of restaurants has called on all eating houses to freeze prices until Ramadan, pointing out the "recent decline in many input prices."
The first response to Treasury and Finance Minister Nureddin Nebati's call to the business world to combat inflation came from supermarkets. Many national and local grocery chains announced that they would freeze or reduce prices on a wide range of products during January.
In a launch where he addressed the representatives of the business world, Nebati reiterated this call for different sectors.
Accordingly, Ramazan Bingöl, the head of the All Restaurants and Tourism Professional Association (TÜRES), called on restaurants not to increase the prices until the month of Ramadan, which will start on March 23 this year.
"Recently, there has been a decline in many commodity and input prices. The fluctuation in the dollar has stopped. For this reason, we are calling on all restaurants to fix prices until the month of Ramadan," Bingöl stated.
"Let's all shoulder responsibility together in the fight against inflation," Bingöl added.
Read more here: https://www.hurriyetdailynews.com/restaurants-called-to-freeze-prices-until-ramadan-180093
SPORT
Fethiyespor
Thank you to Brian Lloyd for the Fethiyespor update.
Team Update
Fethiyespor finished boot camp training in Antalya and returned to Fethiye to continue training for the second half of the season.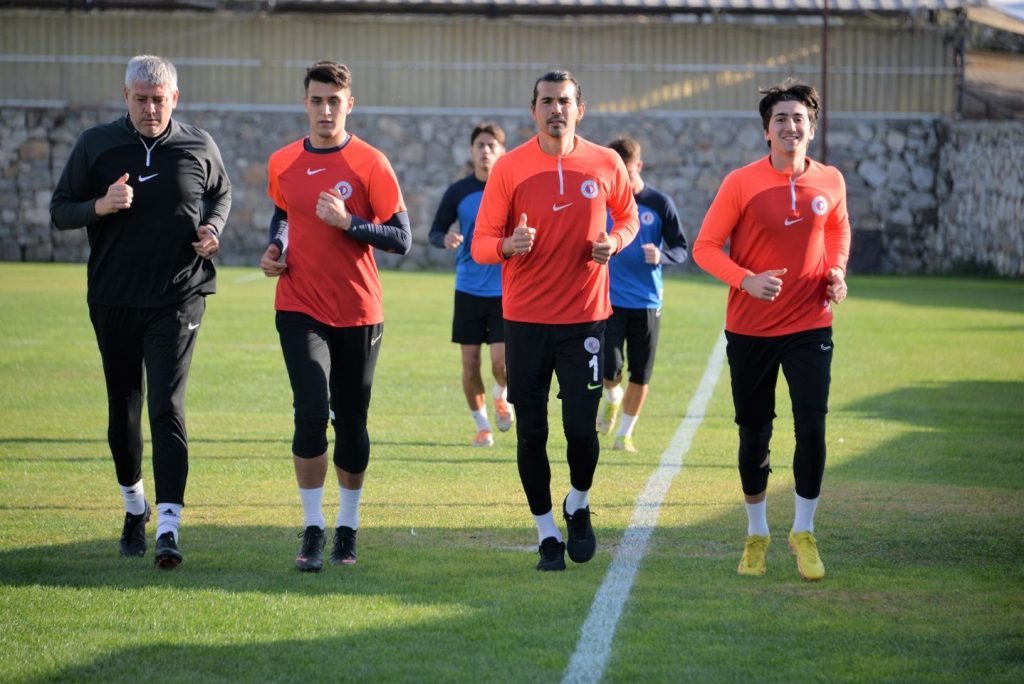 Match Results
Fethiyespor lost their home game against Zonguldak Kömürspor on Sunday. The final score was 1-2
Fethiyespor remains in 12th place on the league table with 20 matches played.
League Matches
Sunday 22nd January away against Vanspor FK. The kick-off time is at 14:00.
For more information about Fethiyespor please visit:
Join the Fethiyespor Yabancilar group on Facebook for more news and updates
You can also follow Fethiyespor on Twitter and Instagram
Turkish Lira (TL) exchange rates
The British Pound bought 22.99 TL by the close of business on Friday. The week before it was selling for 22.68 TL.
The US Dollar bought 18.80 TL by the close of business on Friday. The week before it was selling for 18.75 TL.
The Euro bought 20.39 TL by the close of business on Friday. The week before it was selling for 20.00 TL.
Source: exchangerates.org.uk
Connect with us on social media for regular updates.