Welcome to our pick of last week's news from Fethiye and around Türkiye.
Curated from various news sources.
NEWS
Heavy rainfall causes flooding in Fethiye
Heavy rainfall caused flooding in Fethiye on Saturday. Many streets and workplaces were affected causing traffic congestion, particularly on Çarşı Caddesi and Dispanser Sokak.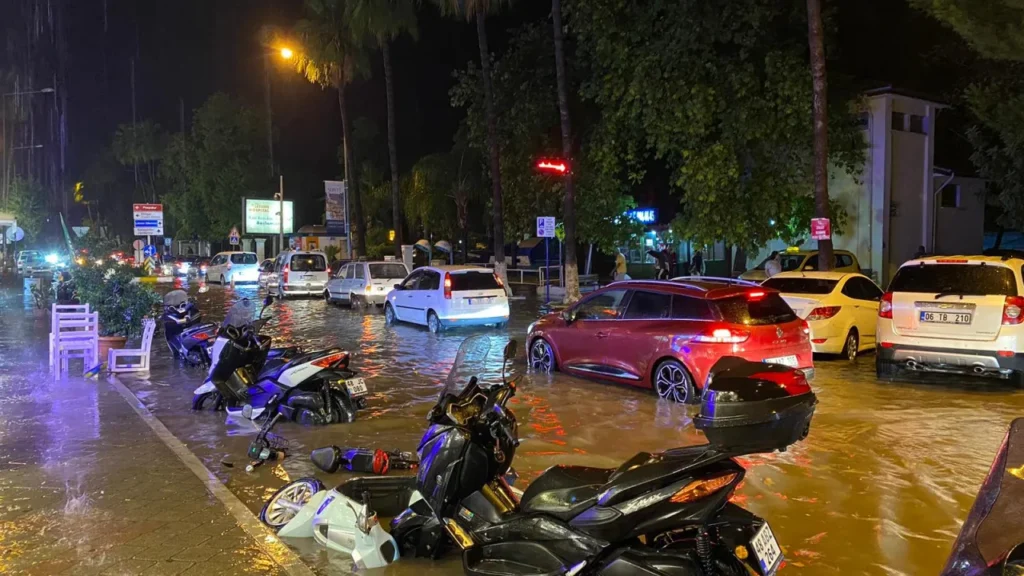 Source: https://www.gercekfethiye.com/fethiye-de-saganak-yagis-etkisini-gosterdi-yollar-gole-dondu/65184/
Lightning fire in Marmaris
A fire, which broke out as a result of lightning striking a forest area in Muğla's Marmaris district, was extinguished with the timely intervention of fire teams.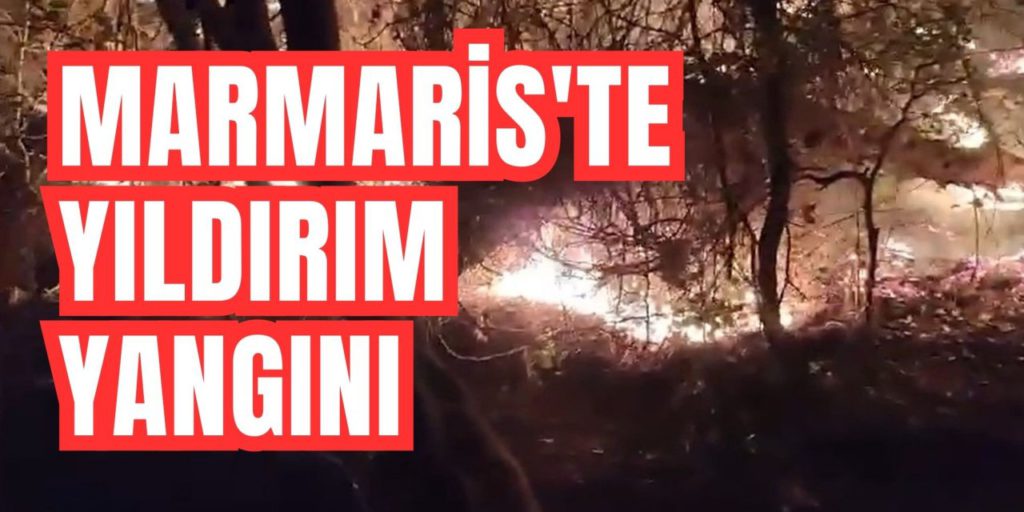 According to the information obtained, citizens who noticed flames rising from the area after lightning struck the forest area reported the situation to the 112 Emergency Call Center.
Upon notice, Muğla Regional Directorate of Forestry teams were dispatched to the region. The timely intervention of the teams who arrived at the scene in a short time, meant the fire was extinguished before it grew.
Source: https://www.muglagazetesi.com.tr/marmariste-yildirim-yangini-1-150412h.htm
Bodrum sustains high demand as 'yellow summer' unfolds
The bustling summer gracefully transitions to what's referred to as the "yellow summer" in Türkiye's paramount tourism hub Bodrum, allowing the region's tourism industry to continue thriving with an impressive 70 percent occupancy rate in hotels.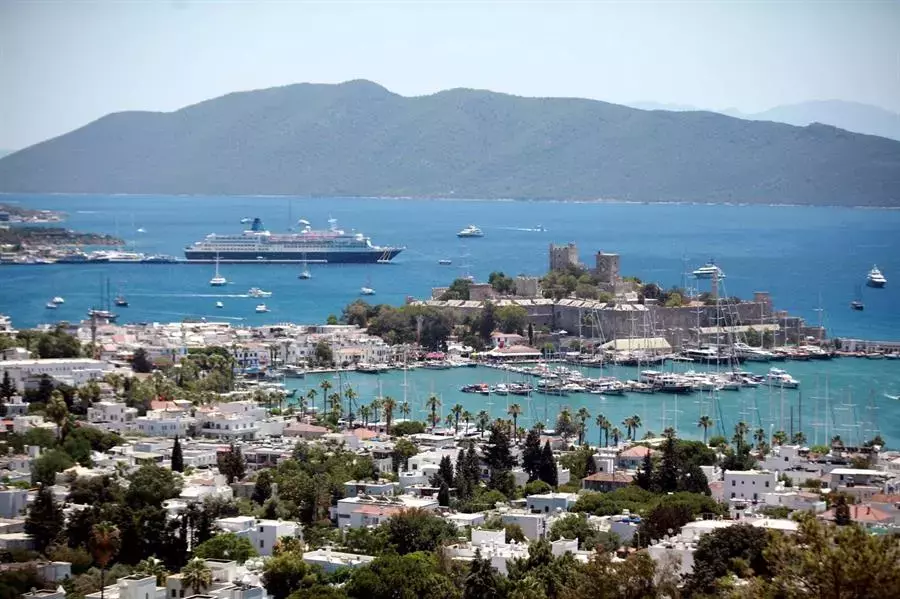 The "yellow summer," traditionally characterized by the waning of scorching temperatures in mid-October, coincides with the resumption of schools and the commencement of the academic year, which may somewhat reduce the influx of local tourists, but the region still warmly embraces its foreign guests, predominantly of middle age.
Ömer Faruk Dengiz, the head of the Bodrum Hoteliers Association, noted that one of the primary factors contributing to the sustained high occupancy during this end-of-season period is the post-season discounts and promotional campaigns.
"Bodrum is currently experiencing its most budget-friendly phase. The demand remains strong during October, often referred to as the 'yellow summer.' We are witnessing substantial demand from international travelers during this period. Despite schools starting their education, weekends see a substantial uptick in domestic demand. During this time, our guests are encountering difficulties securing domestic flight tickets," Dengiz said.
Dengiz expressed optimism that sector representatives in the tourist town will achieve their goal of welcoming 1 million foreign tourists by year-end.
Source: https://www.hurriyetdailynews.com/bodrum-sustains-high-demand-as-yellow-summer-unfolds-186977
Public floods Parliament with petitions on Türkiye's stray dog issue
The Turkish Parliament's Petition Commission has been flooded with complaints about the issue of stray dogs. This controversial issue has polarized the public, emerging as the foremost concern among people in the past five months. Nearly 4,000 applications have been submitted for review since May 15, when the Parliament commenced for the 28th term.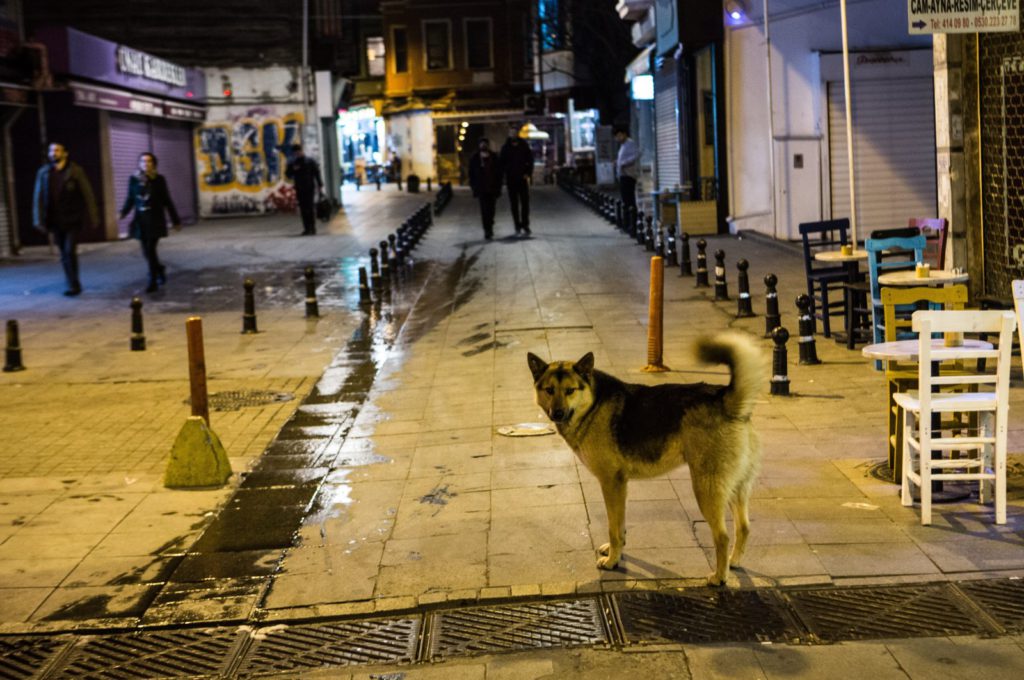 Concerned citizens from various cities have appealed for action by relevant institutions to intensify efforts and implement solutions to the ongoing problems associated with stray dogs.
While many citizens have called for the capture, neutering and relocation of stray dogs, others have urged the identification and punishment of those who abandon animals on the streets.
The Commission provided information to petitioners about the efforts of the Ministry of Agriculture and Forestry, the Ministry of Environment, Urbanization, and Climate Change, as well as the Union of Turkish Municipalities in addressing these concerns.
In a letter sent to the Commission, the Ministry of Agriculture and Forestry highlighted that the number of neutering procedures carried out by local administrations is significantly below the reproduction rate of animals. Additionally, rehabilitated animals are required, by law, to be returned to their original environment, contributing to the challenge of reducing the population of stray animals.
The Ministry of Environment, Urbanization, and Climate Change shared data from Jan. 31, 2022, indicating that 1,310,108 animals were neutered, some 2,704,768 were rehabilitated, and 274,940 were adopted over the past five years. The report noted that there are a total of 668,900 stray dogs in the three major cities: Ankara (90,000), Istanbul (128,900), and Izmir (450,000).
Source: https://www.dailysabah.com/turkiye/public-flocks-parliament-with-petitions-on-turkiyes-stray-dog-issue/news
Turkish environmental warriors save aquatic life from 'ghost nets'
The Turkish Ministry of Agriculture and Forestry, in collaboration with the General Directorate of Fisheries and Aquaculture, has undertaken an ambitious initiative aimed at cleaning up ghost fishing gear through the project "Ghost Fishing Gear Cleanup."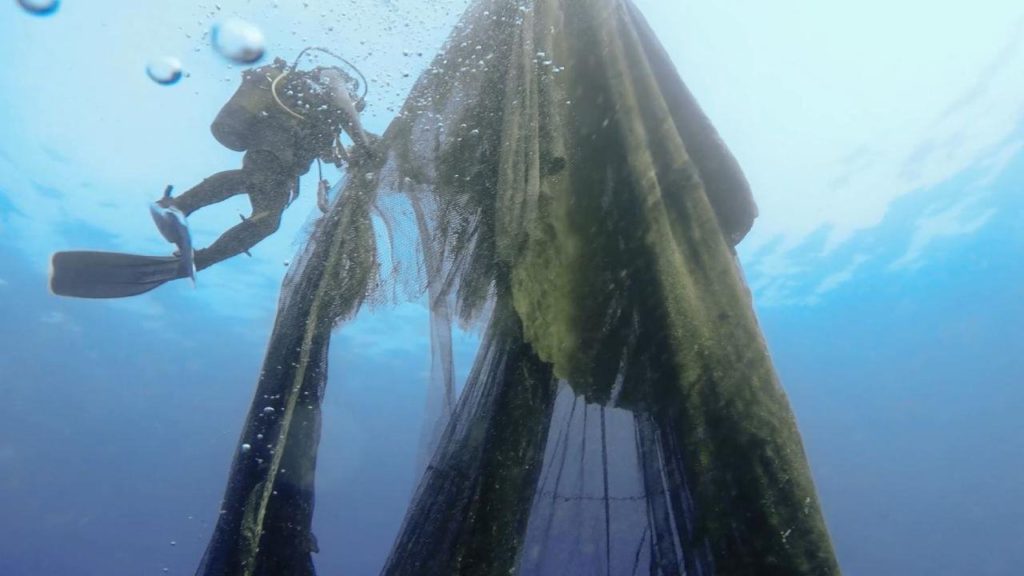 The nation's minister of agriculture and forestry, Ibrahim Yumaklı, revealed his intention to continue this vital work by aiming to retrieve an additional 100,000 square meters of ghost fishing gear from the waters before the year's end.
Under the "Ghost Fishing Gear Cleanup Project," teams from the Ministry of Agriculture and Forestry, under the Directorate of Fisheries and Aquaculture, have been diligently removing abandoned ghost fishing gear from the sea, lakes and reservoirs.
The collective result of these extensive undertakings has been the scanning of 166 million square meters of internal waters and seas, ultimately leading to the removal of approximately 1 million square meters of fishing nets and 40,000 traps, gillnets and similar discarded fishing equipment.
Academic research and field studies suggest that for every 100 meters of lost fishing net, it is estimated that 309 aquatic creatures, including fish, turtles and mollusks, perish in these deadly traps.
The project's impact is nothing short of impressive, with approximately 2.5 million aquatic creatures saved through the removal of fishing nets and an additional 250,000 through traps and gillnets.
The retrieved nets, those deemed suitable for repurposing, are sent for recycling, thus contributing to various sectors.
Source: https://www.dailysabah.com/turkiye/turkish-environmental-warriors-save-aquatic-life-from-ghost-nets/news
SPORT
World Beach Wrestling Championship Series Final in Muğla
The World Beach Wrestling Championship Series Final "Sarıgerme 2023" started with the elimination group competitions in the Ortaca district of Muğla with athletes competing fiercely in two separate wrestling areas established on Sarıgerme Beach to qualify for the final competitions on Sunday.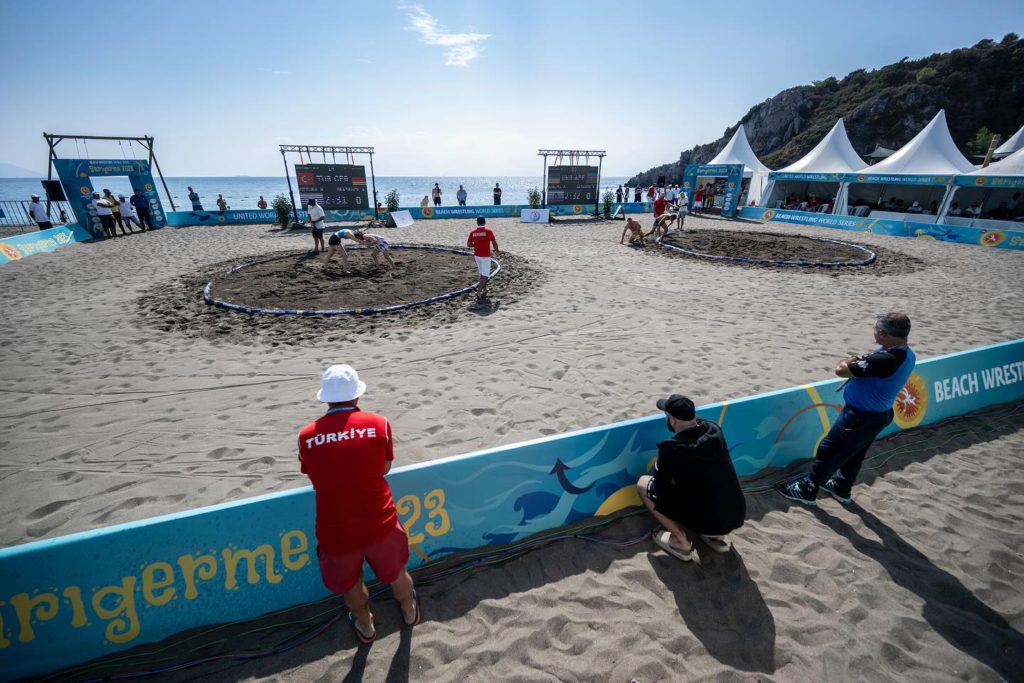 In addition to Türkiye, 60 athletes, men and women, from Germany, Azerbaijan, Argentina, France, Georgia, Iran, Ukraine, USA, Slovenia, Greece and Romania are participating in the championship.
The championship ended on Sunday with a medal ceremony.
Source: https://www.muglagazetesi.com.tr/muglada-plaj-guresi-basladi-150407h.htm
Fethiyespor
Thank you to Brian Lloyd for the Fethiyespor update.
Match Results
Fethiyespor drew their away match against Sarıyer S.K. on Saturday. The final score was 2-2.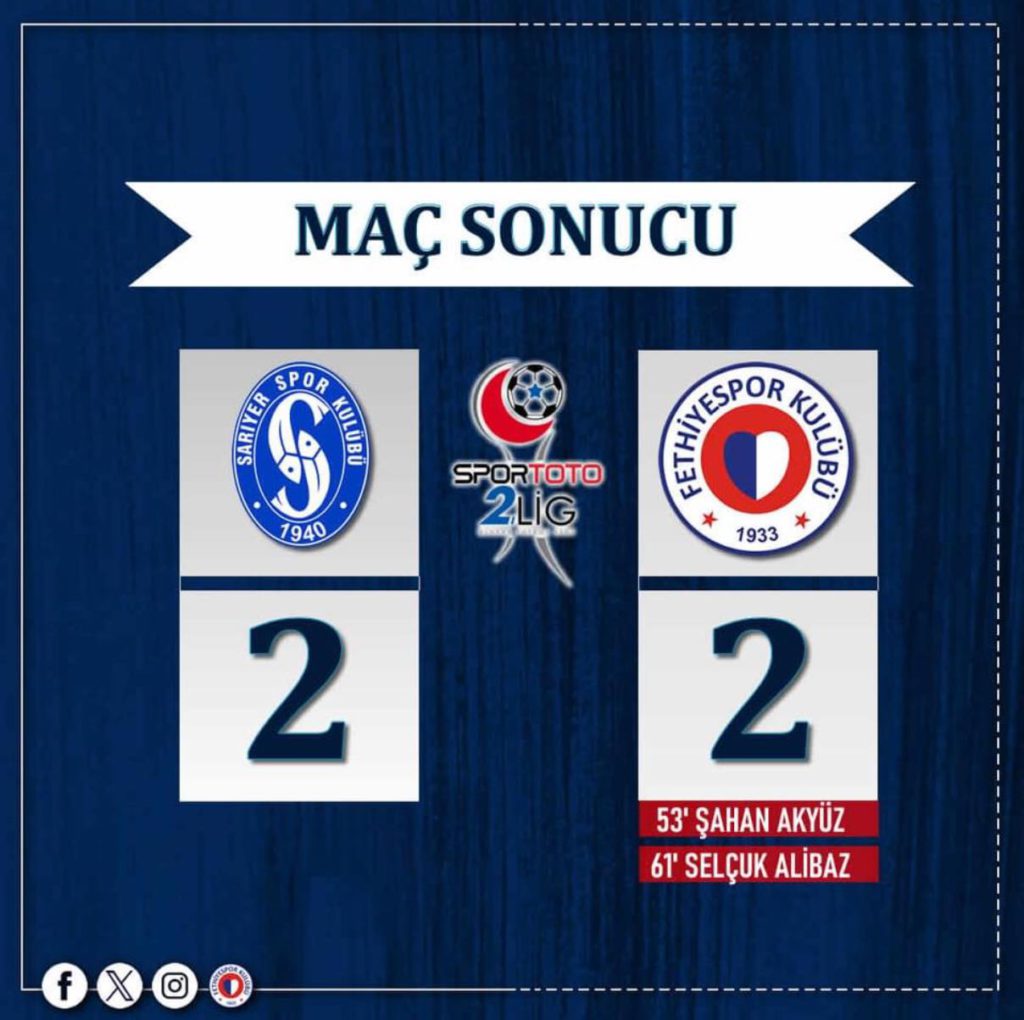 Fethiyespor move up 13th place on the league table with 8 matches played.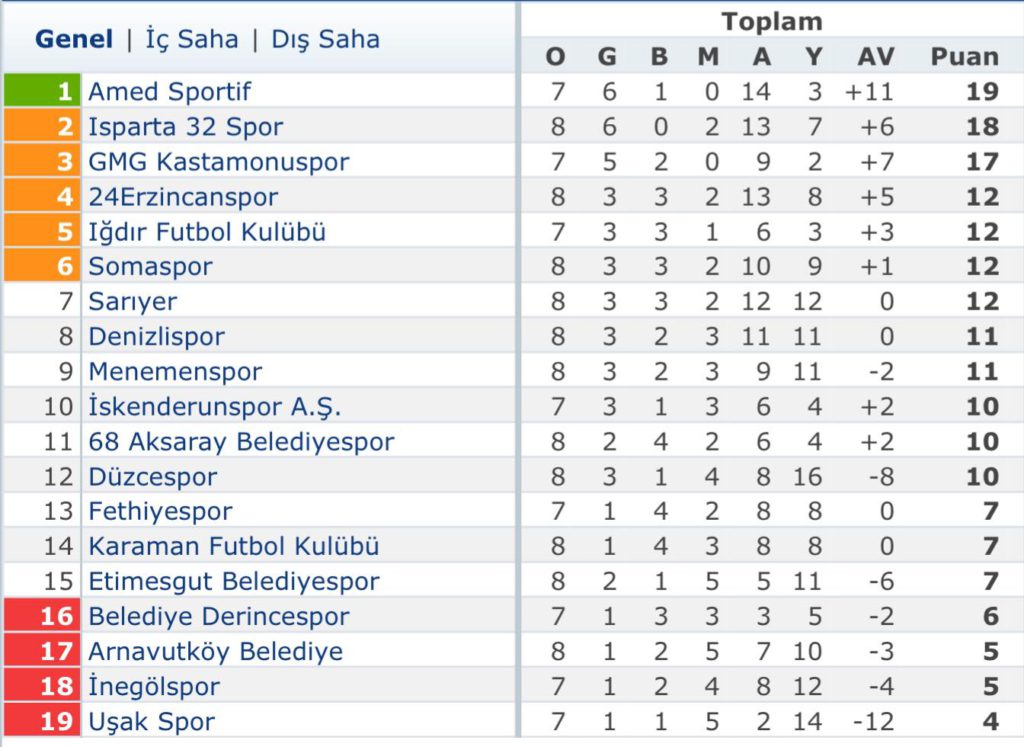 League Matches
Wednesday 18th October at home against Düzcespor. The kick-off time is at 19:00.

Sunday 22nd October away against 68 Aksaray Belediye Spor. The kick-off time is at 15:00.

For more information about Fethiyespor please visit:
Join the Fethiyespor Yabancilar group on Facebook for more news and updates
You can also follow Fethiyespor on Twitter and Instagram
Turkish Lira (TL) exchange rates
The British Pound bought 33.70 TL by the close of business on Friday. The week before it was selling for 33.79 TL.
The US Dollar bought 27.80 TL by the close of business on Friday. The week before it was selling for 27.61 TL.
The Euro bought 29.22 TL by the close of business on Friday. The week before it was selling for 29.27 TL.
Source: exchangerates.org.uk
Weather Forecast
Here's your weather forecast for the week ahead.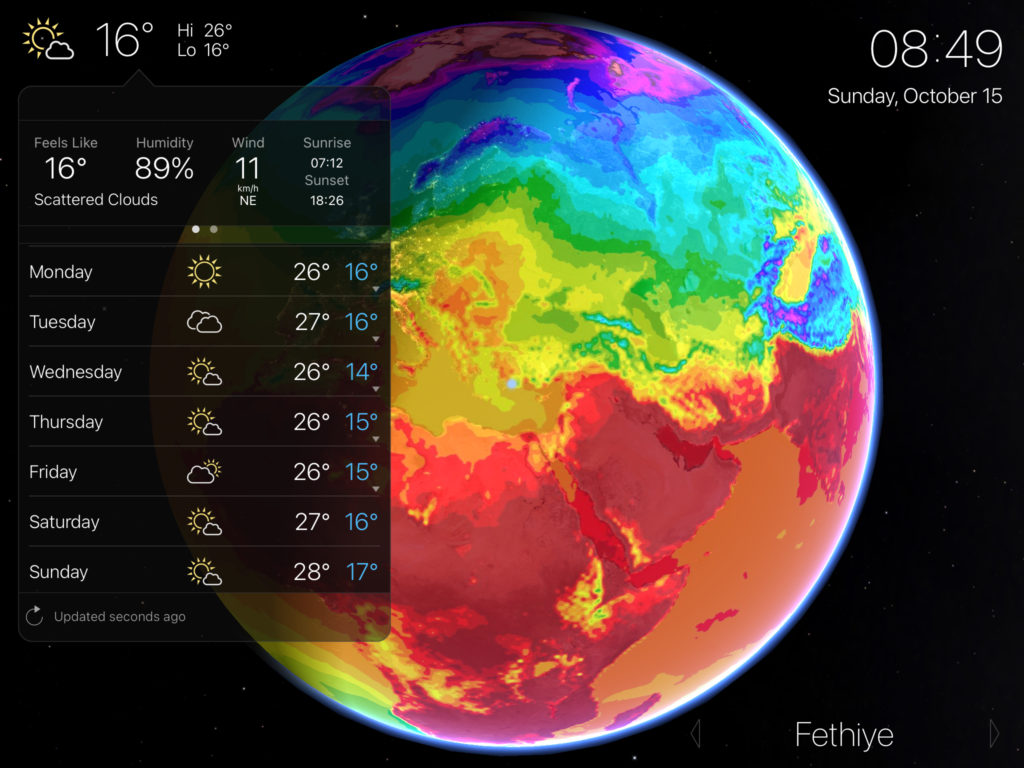 Source: Living Earth
Connect with us on social media for regular updates.