Welcome to our pick of last week's news from Fethiye and around Türkiye.
Curated from various news sources.
NEWS
Marine Litter Monitoring Program: beach clean carried out in Ortaca
Within the scope of the European Environment Agency's "Marine Litter Monitoring Program," beach cleaning was carried out on the Sarıgerme Coast in cooperation with the Turkish Environmental Education Foundation (TÜRÇEV).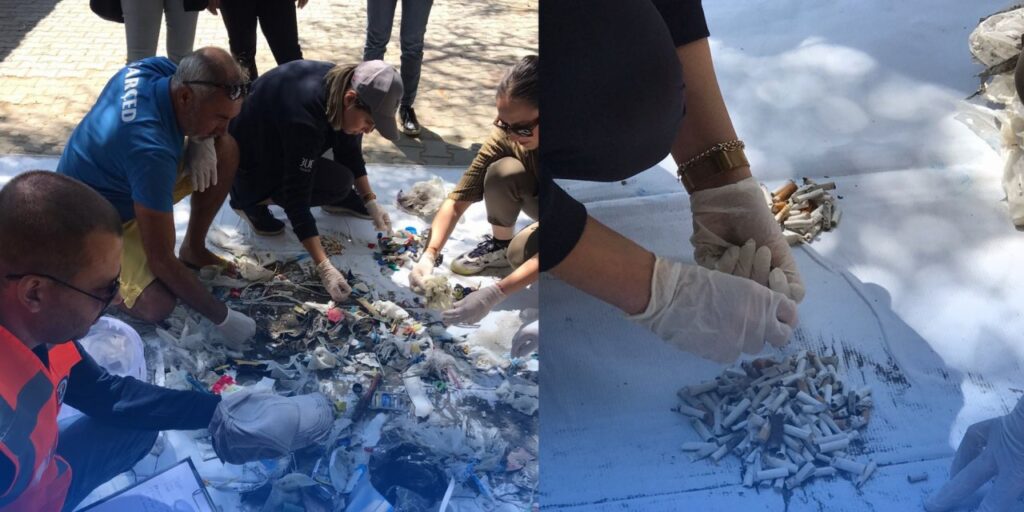 The Marine Litter Monitoring Program (MLW) is a European Environment Agency initiative aimed at tackling marine litter monitoring and tackling the problem of marine litter, raising greater awareness of marine litter at a local level and encouraging local communities to provide relevant data.
Blue Flag Muğla coordinator Gürcan Kaya, Ortaca Municipality Staff, Sarced Sarıgerme Staff, Hilton Dalaman Sarıgerme , TUI Blue Magic Life, TUI Blue Seno, TUI, Blue Sarıgerme Park, and TUI Blue Tropical Hotel staff attended the event which held in the area determined by TURÇEV.
The garbage collected was weighed and divided into categories, and the types of waste thrown away categorised.
TÜRÇEV are part of this study in order to increase the quality of coastal cleanup campaigns in accordance with the Blue Flag criteria, to increase the awareness of municipalities and campaigners about marine litter, and contribute to the study carried out by the European Environment Agency by providing information marine litter on the coasts of our country.
The studies are carried out in places where municipalities or private enterprises cannot provide regular cleaning services and they are monitored and cleaned at the same location on the same beach 4 times a year / representing 4 seasons. Weights are measured where possible by categorising and counting more than 200 types of collected wastes. Reports are processed by TÜRÇEV under the group name of Blue Flag Turkey in the European Environment Agency data system.
Sources: https://www.muglagazetesi.com.tr/ortacada-sahil-temizligi-yapildi-143373h.htm
http://www.mavibayrak.org.tr/en/icerikDetay.aspx?icerik_refno=61
Inspections carried out on jeep safari tours in Marmaris
Marmaris Regional Traffic Station Supervisor and District Gendarmerie Traffic Team teams conducted simultaneous land and air inspections on vehicles making jeep safari tours on Friday.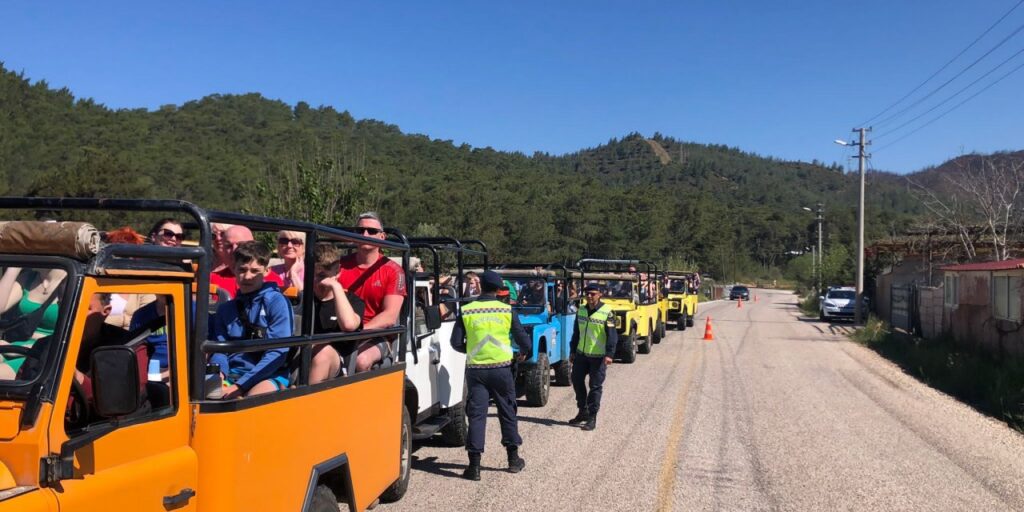 30 jeep safari drivers and vehicles were inspected during the inspections carried out on the Marmaris-Datça highway.
Two tours were stopped and the drivers, who did not comply with the rules, were fined.
Source: https://www.muglagazetesi.com.tr/cip-safari-suruculerine-denetim-143334h.htm
Women switch to online platforms to sustain business in quake zone
Female producers from several fields in the southern quake-hit province of Hatay have switched to e-commerce platforms to keep their businesses running as part of the normalization process after the devastating earthquakes.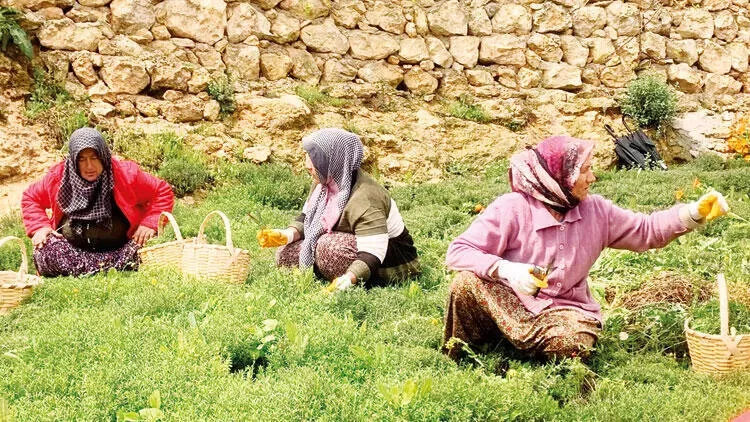 In order to normalize life, those who did not leave the quake zone have started selling their products through e-commerce websites.
As part of the "Every Order, One Support" project of Hepsiburada, the leading e-commerce platform in the country, 400 new female entrepreneurs from the quake zone started selling their products on the platform in March.
The producers increased their total sales volume to over 25 million Turkish Liras ($1.3 million) last month.
As of April 10, a total of 1,650 female entrepreneurs and women's cooperatives in the quake-hit areas continue to sell their products on the platform.
Stating that they grow thyme in the Altınözü region, Tecirli said, "A total of 500 decares of thyme is planted. But it is no longer sold as some wholesale tradesmen who bought the product lost their lives, while others left the city."
"There are a few people left doing this job. When the physical environment collapsed, e-commerce came to the rescue for us," she expressed.
Source: https://www.hurriyetdailynews.com/women-switch-to-online-platforms-to-sustain-business-in-quake-zone-182382
Türkiye initiates action against invasive species threatening waters
An action plan to combat an invasive species adversely affecting aquatic biological diversity in Türkiye has been implemented by the General Directorate of Nature Conservation and National Parks, affiliated with the Ministry of Agriculture and Forestry, according to a report published Friday.
According to the annual report of the Ministry of Agriculture and Forestry, the project launched last year aims to neutralize threats posed by harmful invasive species that surged in Türkiye's waters in recent years.
With the implementation of emergency action plans under the project dubbed "Project for Evaluation of Threats of Invasive Alien Species in Terrestrial Environments and Inland Waters in Türkiye," steps against the invasion of water monkeys in the Meltiç Delta in the northwestern province of Edirne and the bur-cucumber plant, with broad leaves that climb over shrubs and fences and particularly dominate the Black Sea region are being undertaken.
The silver crucian carp found in Seyitler Dam Lake in Afyonkarahisar and the Eastern mosquitofish whose habitat is in Acıgöl springs in Denizli, as well as the green parrot found in Seğmenler and Portakal Çiçeği parks in the capital Ankara, along with the red-eared slider, a species of turtle with red cheeks sighted in various parts of Antalya, are also among the invasive species included in the scope of the ministry-affiliated project.
Usually not very hazardous to human health, some of these species still pose a risk for the fishing industry while also threatening to upset the food chain balance.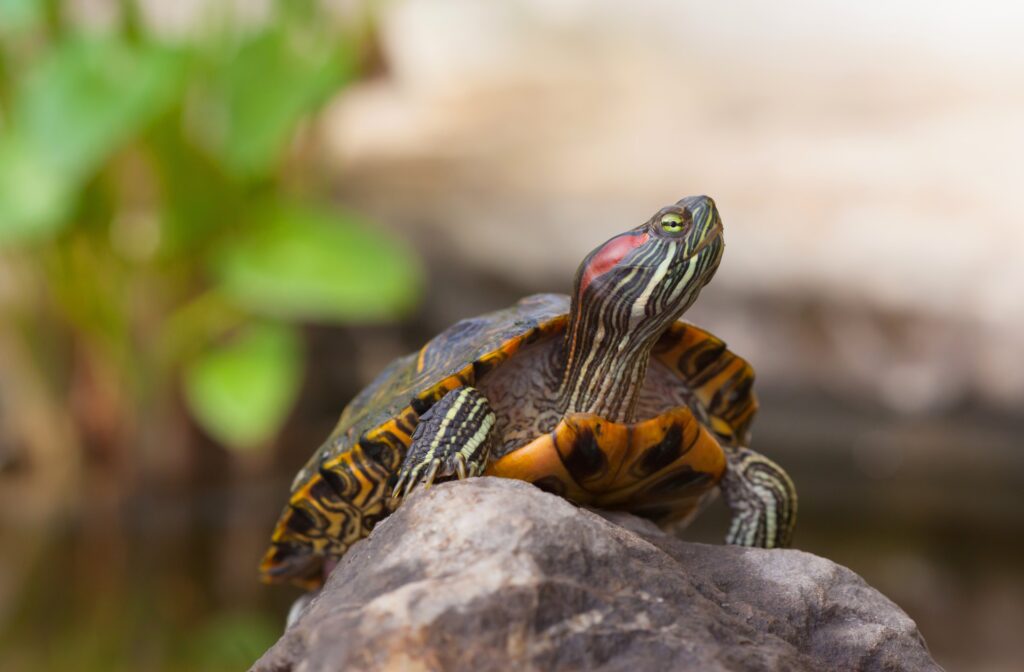 As for the invasive red-eared sliders, this species negatively impacts ecosystems they occupy because they have certain advantages over native marine populations, such as a lower age of maturity, higher fecundity rates and larger body size, which offer them a competitive advantage at basking and nesting sites, as well as for exploiting food resources.
Read more: https://www.dailysabah.com/turkiye/turkiye-initiates-action-against-invasive-species-threatening-waters/news
Fishing ban started on April 15
The annual fishing ban started on April 15 and will continue till Sept 1, as fishermen who have already anchored their boats start preparations for the forthcoming season, repairing ripped nets and carrying out boat maintenance.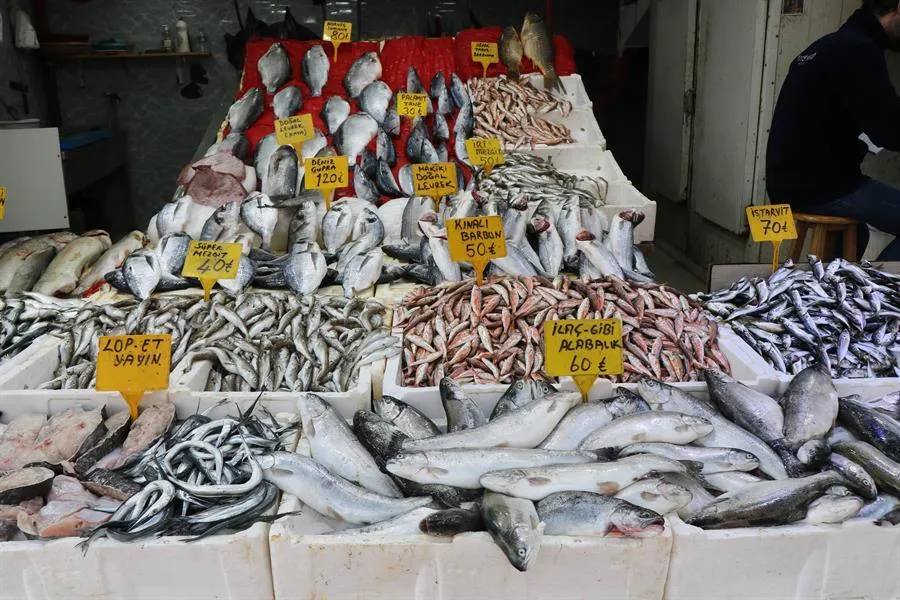 Until Sept. 1, 2023, industrial seine vessels will not be able to cast their nets into the sea, but fishermen with small boats will be able to catch fish.
Some fishermen in the northern province of Trabzon, stopped fishing in March due to the lack of the expected anchovy catch around Georgia and started preparations for the next season.
Bonito fishing will start as of Sept. 1, and anchovy hunting will start about two months later.
Ayhan Arslan, a fisherman who hunts in the Black Sea, stated that the bonito catch was productive but that the decrease in other species, such as horse mackerel and small bluefish, is concerning.
Stressing that the impacts of marine pollution and climate change have shown themselves more, Arslan said the migration routes of fish have changed with the change in the temperature of the seas, and some fish show resistance to enter the Marmara Sea due to pollution.
Source: https://www.hurriyetdailynews.com/fishing-ban-to-start-on-april-15-182357
SPORT
Fethiyespor
Thank you to Brian Lloyd for the Fethiyespor updates.
Match Results
Fethiyespor won their home game against Bucaspor on Saturday. The final score was 2-0.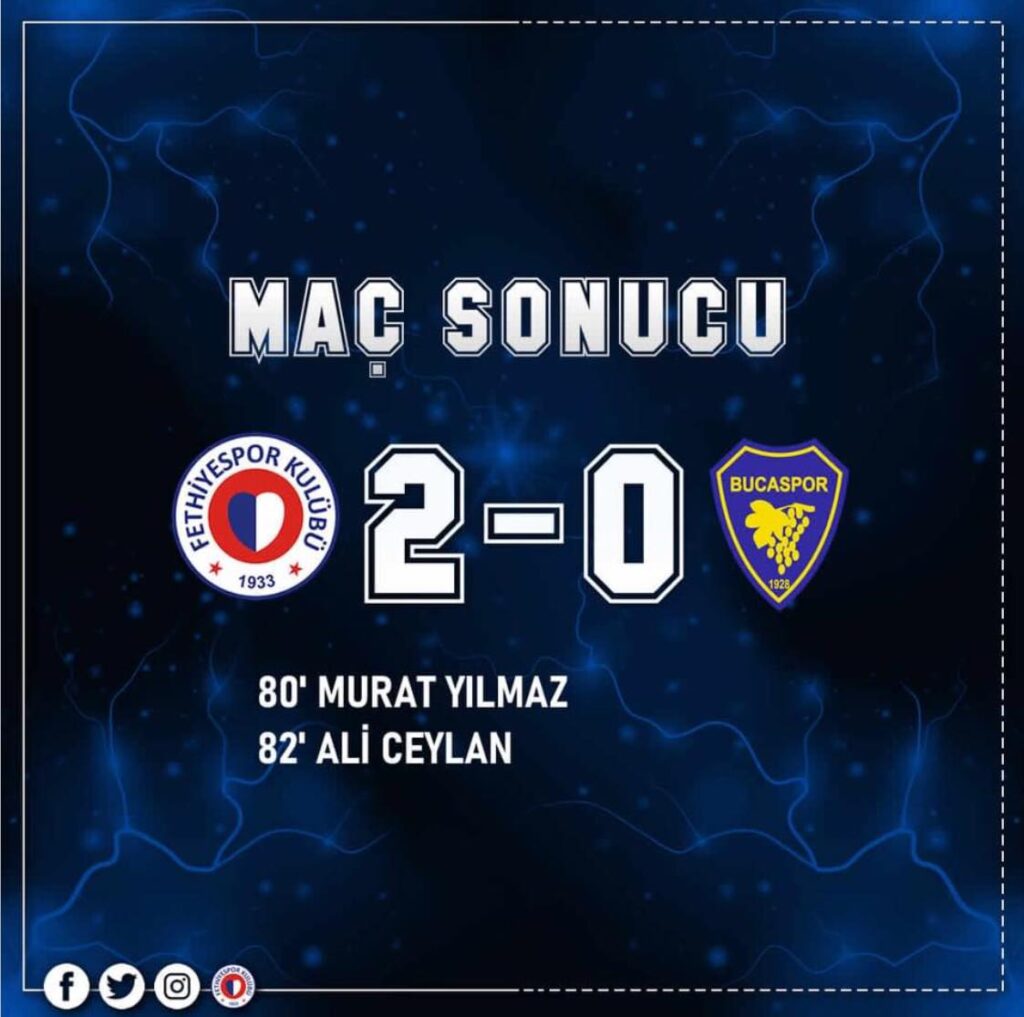 Fethiyespor stay in 12th place on the league table with 32 matches played.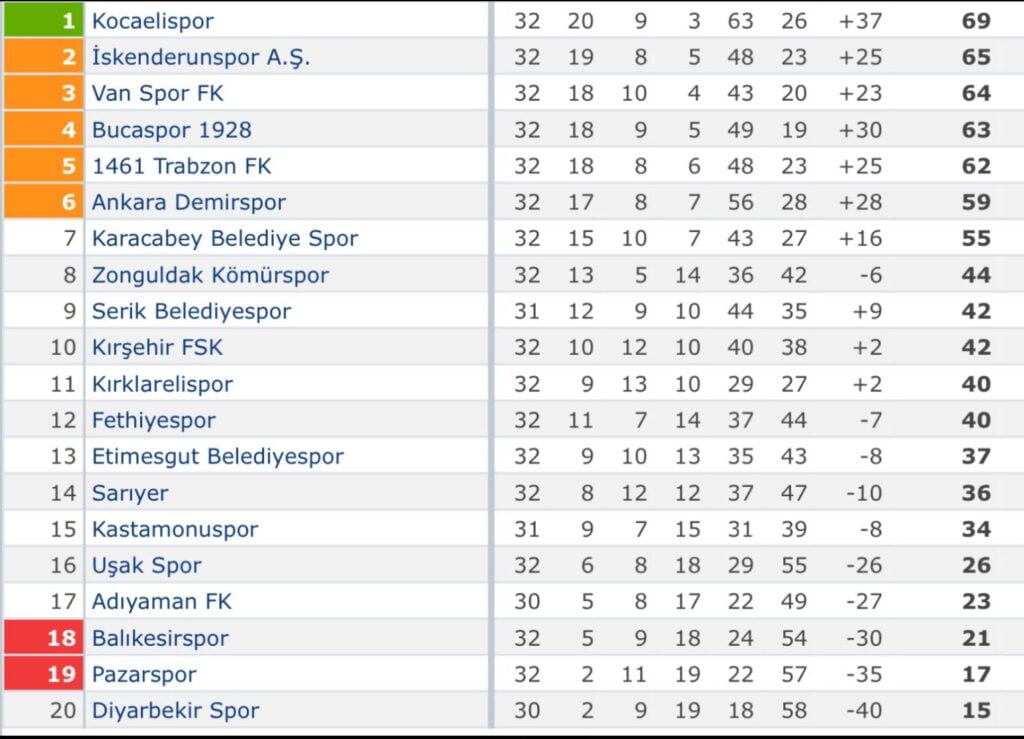 League Matches
Wednesday 19th April away against Uşakspor A.Ş. The kick-off time is at 15:00. 

Sunday 23rd April at home against Balıkesirspor. The kick-off time is at 15:00. 

For more information about Fethiyespor please visit:
Join the Fethiyespor Yabancilar group on Facebook for more news and updates
You can also follow Fethiyespor on Twitter and Instagram
Turkish Lira (TL) exchange rates
The British Pound bought 24.06 TL by the close of business on Friday. The week before it was selling for 23.90 TL.
The US Dollar bought 19.36 TL by the close of business on Friday. The week before it was selling for 19.25 TL.
The Euro bought 21.48 TL by the close of business on Friday. The week before it was selling for 21.16 TL.
Source: exchangerates.org.uk
Weather Forecast
Here's your weather forecast for the week ahead.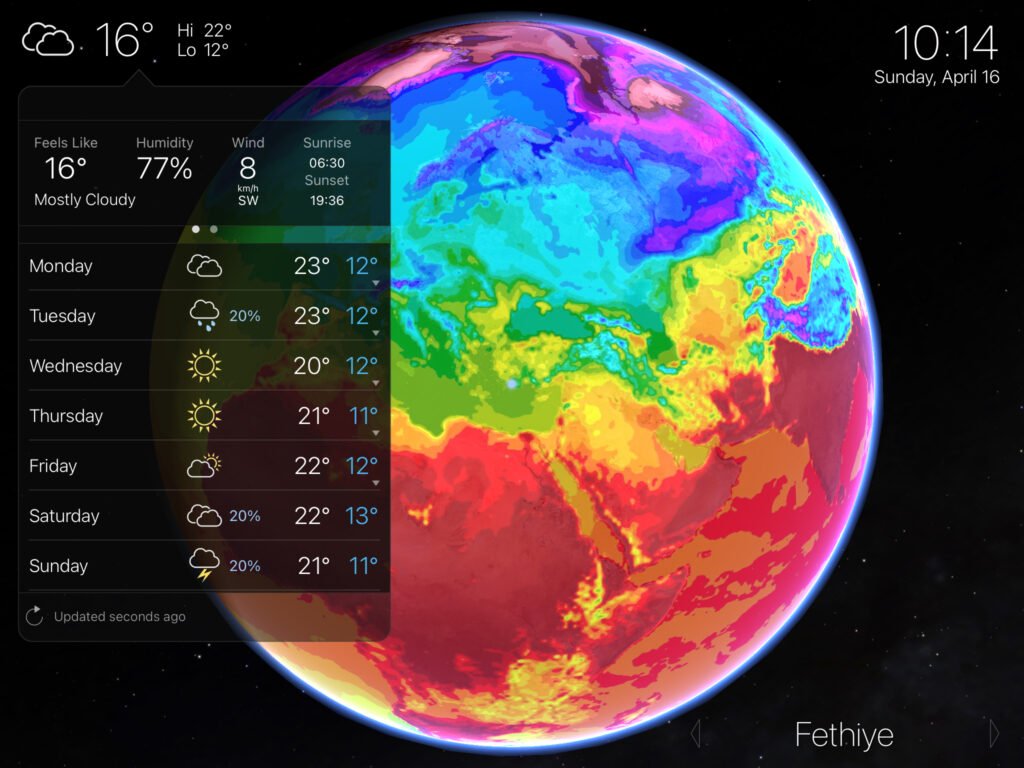 Source: Living Earth
Connect with us on social media for regular updates.