Welcome to our pick of last week's news from Fethiye and around Türkiye.
Curated from various news sources.
NEWS
Surfacing work on Ölüdeniz Caddesi continues
The surfacing and line work on Ölüdeniz Caddesi continues. The work was restarted on 7th June after stopping when the initial contractors were unable to complete the work due to contractual issues during the pandemic. New contracts were agreed on the completion of a new tender process.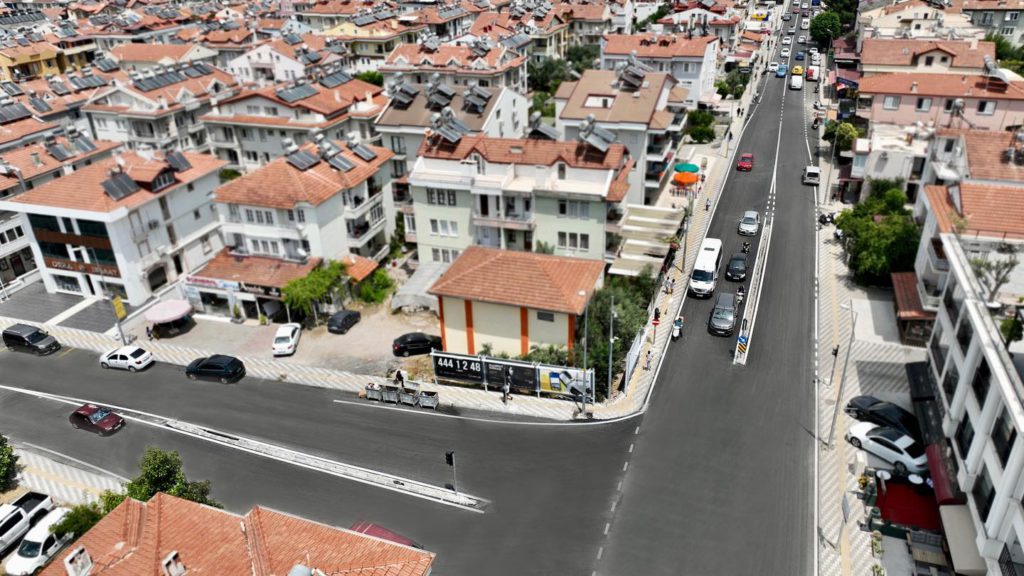 Source: Fethiye Belediyesi
Fethiye Music Evenings start
The popular Fethiye open-air music evenings start on Monday with performances on the days and at the locations listed on the poster.
Everyone is welcome.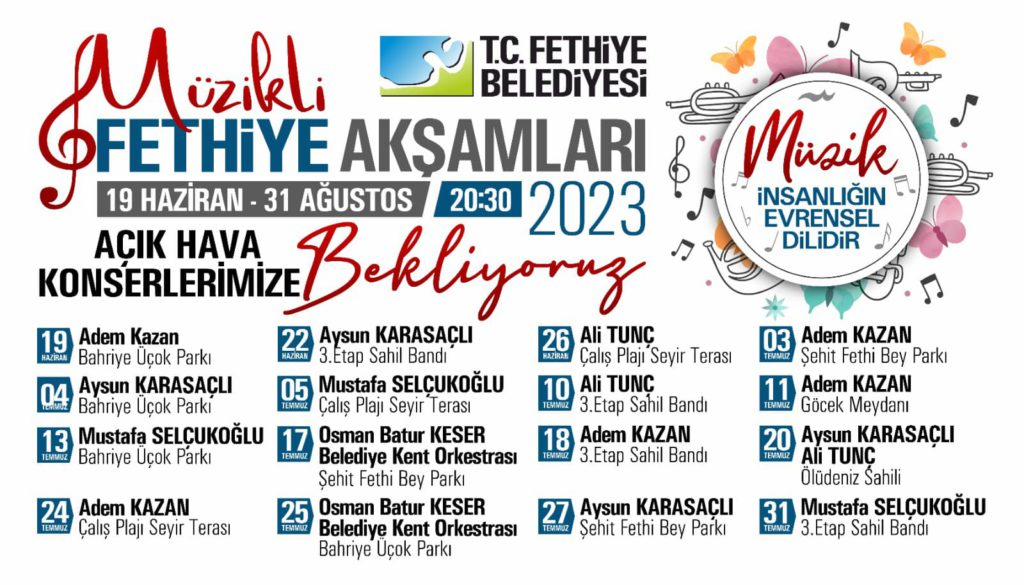 Source: Fethiye Belediyesi
Countdown to Cherry Festival begins
The countdown has begun for the Cherry Festival, which will be held in the Nif District of Fethiye on Friday, June 23, 2023.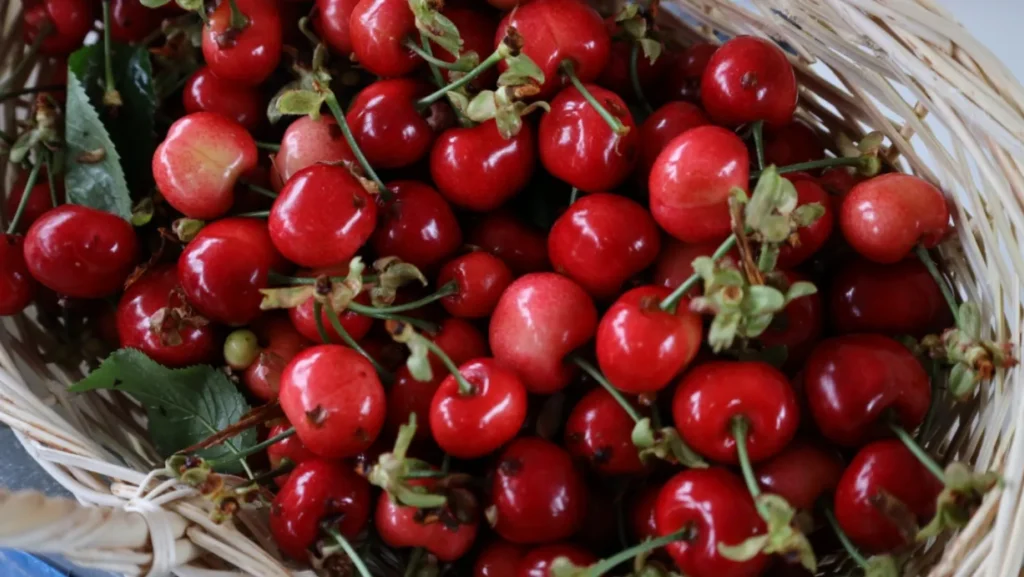 The festival, which will start with the Best Cherry Grower Competition and the Cherry Eating Competition, will include folk dance performances and traditional Turkish folk dances, as well as concerts by artists such as Aysun Karasaçlı, Ali Tunç and Ramazan Çelik.
Handicraft stands set up during the festival will be open to visitors throughout the day.
Source: https://www.gercekfethiye.com/kiraz-festival-icin-geri-sayim-basladi/59250/
Homegrown Turkish firefighting helicopter enters service in Muğla
The firefighting helicopter named "Nefes" (which means "Breath" in Turkish) acquired by the Turkish Forestry Directorate from Turkish Aerospace Industries (TAI) is prepared to fulfill its duty of safeguarding the nation's forests in the country's southwestern Muğla province.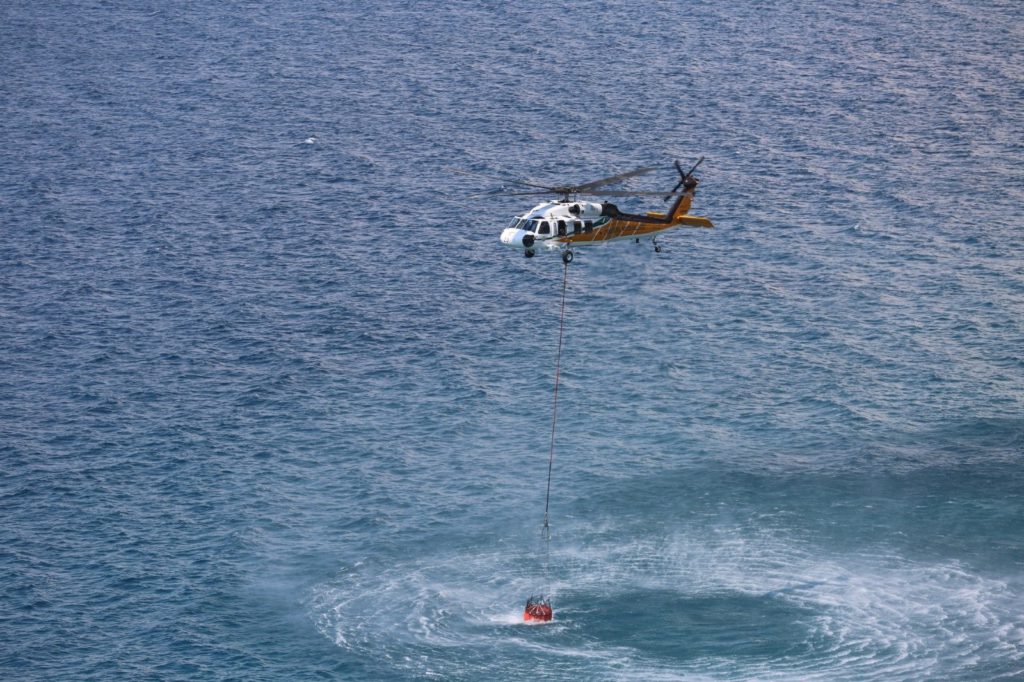 The cruising speed of the helicopter, which was named by President Recep Tayyip Erdoğan, can reach 222 kph (138 mph) with a maximum speed of up to 358 kph (222 mph)
The Nefes is able to drop up to 2.5 tons of water at a time and is equipped to take part in search-and-rescue efforts besides firefighting.
Nefes is the first-ever firefighting helicopter in the inventory of the Forestry Directorate.
The inventory of the Forestry Directorate was bolstered with an additional fleet, including a forest firefighting helicopter and planes, in a ceremony held in the capital Ankara at the beginning of May.
Source: Daily Sabah
Divers damage shipwreck off Kemer
Visitors diving at the area of a sunken French warship, "Paris 2," located off the southern province of Antalya are causing damage by taking pieces from the ship as souvenirs.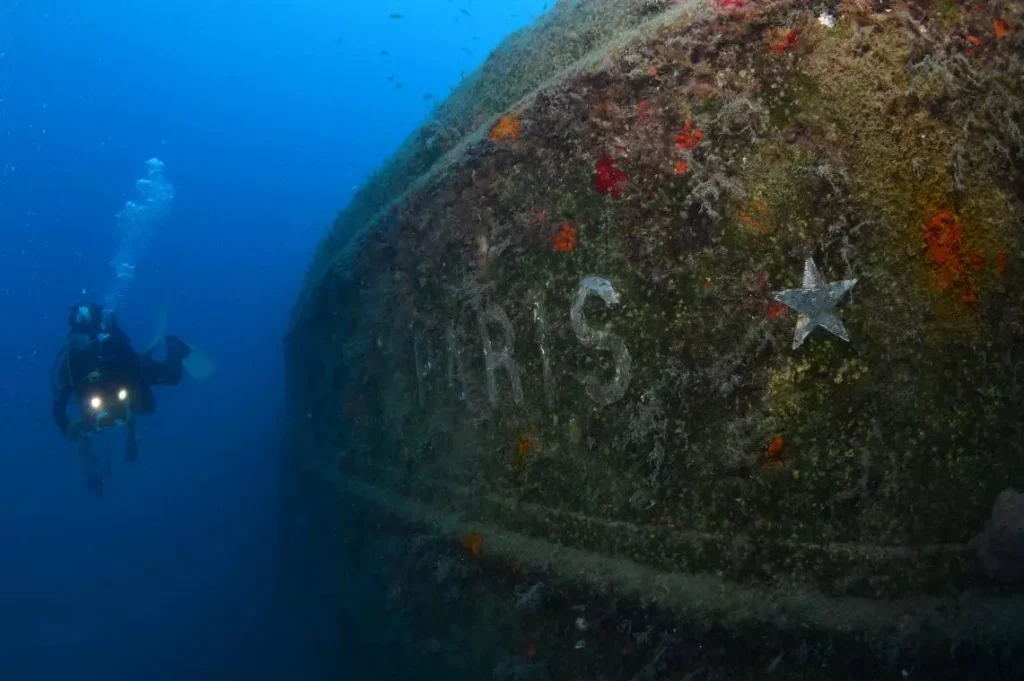 The location of the French warship "Paris 2," which was sunk by the Turkish navy during World War I off the coast of the Kemer district, was discovered in 1995. The 50-meter-long ship became a significant diving spot after its discovery.
Every year, hundreds of people visit Kemer to dive into the area where the shipwreck is located. Academic Mehmet Gökoğlu stated that due to these numbers, visitors cause significant damage to the wreck.
Pointing out that the wreck serves as an artificial reef, and therefore, many marine organisms live on it, the expert said, "We need to protect this place. The wreck is deteriorating over time. We need to eliminate factors that accelerate this deterioration."
Source: https://www.hurriyetdailynews.com/divers-damage-shipwreck-off-kemer-183999
Capacity increase from Jet2 for spring and summer period 2024
Jet2 and its sister tour operator Jet2 Holidays have increased large-scale capacity to 17 destinations for the spring and summer 2024 period.
Jet2 and Jet2 Holidays are on their way to a large-scale capacity increase for the summer season of 2024, while also expanding their flight and holiday schedule for the spring and Easter period.
Jet2 and Jet2 Holidays, which have October 2024 Montenegro-Tivat, Spain-Girona and Turkey-Izmir in their program, announced plans for 75 thousand additional seats to Türkiye, Croatia, Spain, Montenegro, Portugal, Cyprus, Italy and Greece in 2024 due to strong demand.
These capacities are planned to be carried out from Belfast International, Birmingham, Bristol, East Midlands, Edinburgh, Glasgow, Leeds Bradford, Manchester, Newcastle and Stansted airports to Antalya, Bodrum, Faro, Larnaca, Gran Canaria, Naples, Palma (Mayorca), Menorca, Alicante and Tenerife.
Source: BusinessTurkey
SPORT
Triumph and defeat for Türkiye in 2023 Women's EuroBasket
Türkiye beat Hungary 69-68 to take their first win in the 2023 FIBA Women's EuroBasket on Friday.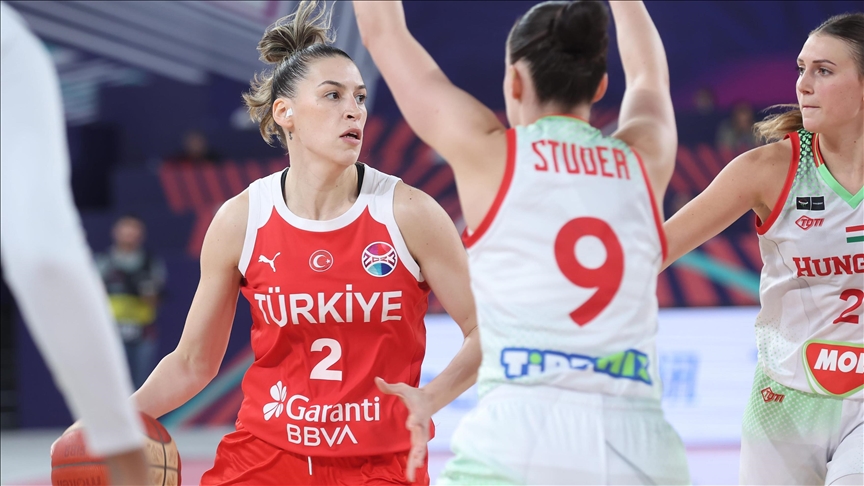 In a Group D match in the Slovenian capital Ljubljana, the Turkish women sealed the victory after Teaira McCowan's huge block against Hungarian shooting guard Reka Lelik, who attempted a driving layup with two seconds remaining to the final buzzer.
Ranked 11th in the globe, Türkiye have 1-1 win/loss record to top Group D.
This was followed by huge disappointment for Türkiye as they saw their dreams shattered after being beaten 80-66 by Slovakia on Sunday.
Source: https://www.aa.com.tr/en/europe/turkiye-beat-hungary-to-take-their-1st-win-in-2023-womens-eurobasket/2924339
Fethiyespor
For more information about Fethiyespor please visit:
Join the Fethiyespor Yabancilar group on Facebook for more news and updates
You can also follow Fethiyespor on Twitter and Instagram
Turkish Lira (TL) exchange rates
The British Pound bought 30.29 TL by the close of business on Friday. The week before it was selling for 29.40 TL.
The US Dollar bought 23.62 TL by the close of business on Friday. The week before it was selling for 23.40 TL.
The Euro bought 25.88 TL by the close of business on Friday. The week before it was selling for 25.15 TL.
Source: exchangerates.org.uk
Weather Forecast
Here's your weather forecast for the week ahead.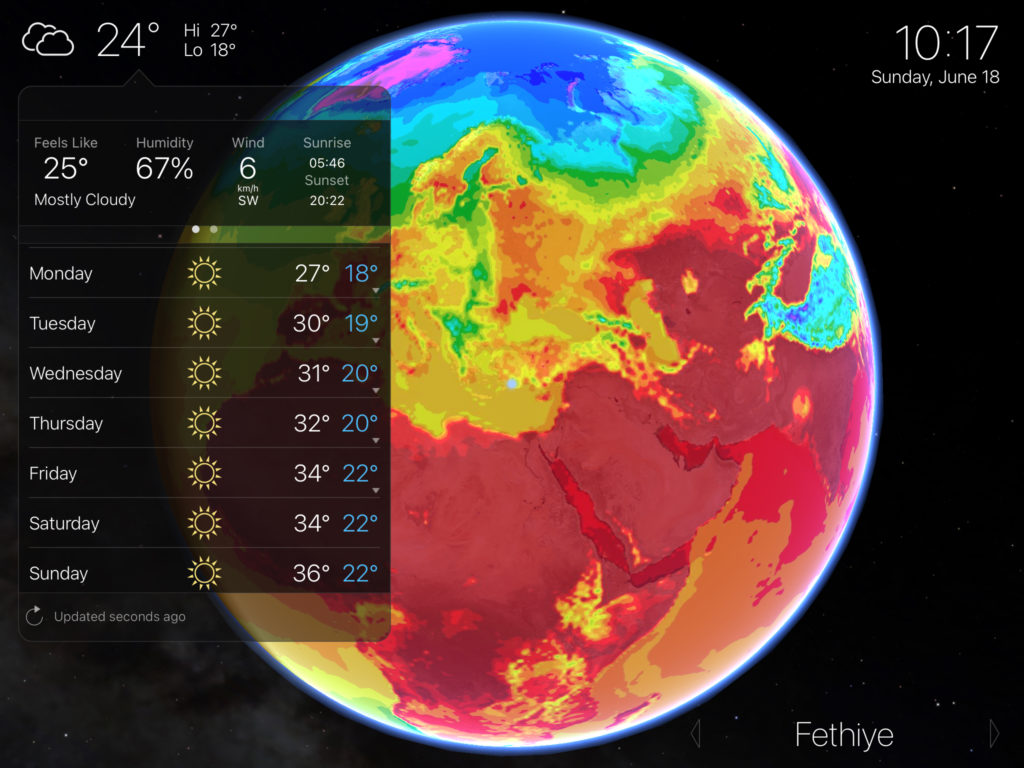 Connect with us on social media for regular updates.