Welcome to our pick of last week's news from Fethiye and around Türkiye.
Curated from various news sources.
NEWS
Restoration of historical bridge in Dalaman
Restoration work has been started on the historical Atatürk Bridge in Muğla's Dalaman district.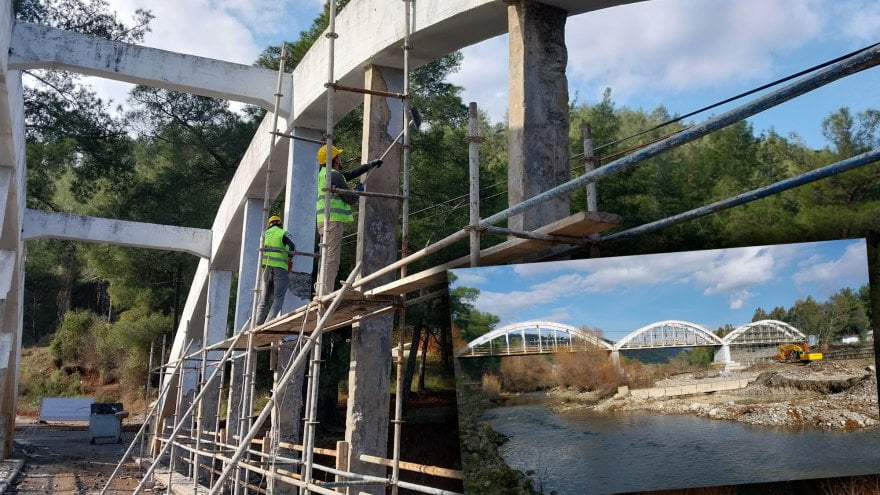 Insulation and reinforcement materials used in historical buildings will be used in the work, which is being carried out by the 13th Regional Directorate of Highways.
In a statement, Mehmet Arslan, the Civil Engineer who is responsible for the project, said that strengthening works will take place within about 6 months and the restoration of the bridge in accordance with the architectural silhouette and the decision of the conservation board, will last for about a year.
Atatürk Bridge was built in 1935 by 170 workers in the form of an arch in accordance with French architecture. The bridge was built on 3 legs, with a width of 4 meters and a height of 14 meters, and is 117 meters long.
Source: Dalaman'daki tarihi Atatürk Köprüsü restore ediliyor
E-scooters collected by police in Marmaris
Marmaris Municipality Police Department teams have collected randomly parked scooters that were causing disruption to pedestrians, particularly those with a disability or with babies and toddlers in pushchairs.
In a statement on social media, Marmaris Municipality said: "Our police teams have carried out inspections and controls to prevent the scooters, which are used extensively, from being parked haphazardly on streets, squares, and sidewalks, or by electricity poles, guardrails and business premises."
Company officials of the offending scooters were contacted and the scooters were collected.
Police teams stated that this practice will continue as the priority is for pedestrians to walk comfortably on the sidewalks.
Meanwhile, Istanbul Municipality has allocated four streets where the use of e-scooters is intense in Istanbul's Kadıköy district as a pilot area for the establishment of parking areas for micro-mobility vehicles.
The Kadıköy Municipality removed excessive e-scooters that were improperly parked and occupying sidewalks, which reduced the walking space and posed a hazard to pedestrian safety and took them to the municipality warehouses.
E-scooters towed away by the municipal teams on early Jan. 17 will be returned to their owners after the penalty is issued.
Sources: https://www.hurriyetdailynews.com/municipality-establishes-parking-areas-for-scooters-180245
http://www.fethiyehaberbulteni.com/marmariste-scooterler-zabita-tarafindan-toplandi/
Wizz Air's Strong Turkey Expansion
The Hungary-based airline, Wizz Air, has announced increased capacity to Turkey from European destinations and the United Arab Emirates.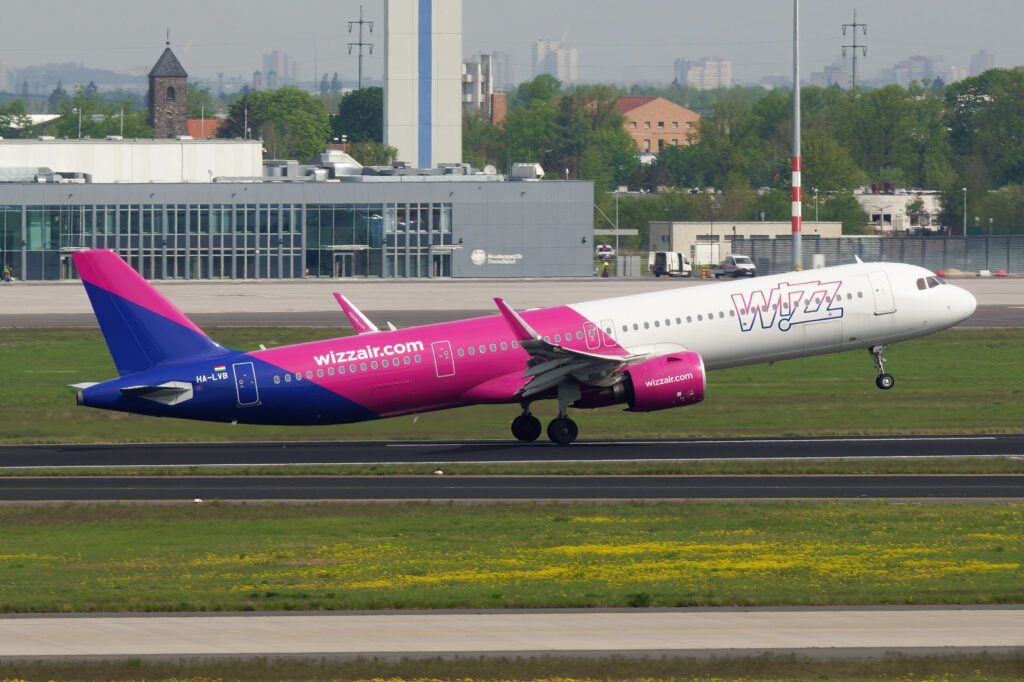 In a press release issued on January 19, 2023, Wizz Air confirmed the 11 new routes, which includes the carrier returning to Istanbul for the first time in seven years, with start dates from late March 2023 through to mid-June 2023.
The new increases options between London and Budapest to the Turkish capital. On both routes, Wizz Air will be in competition for direct flights with Turkish Airlines and Pegasus Airlines. Istanbul is planned to be an all-year-round service.
The routes to Dalaman and Antalya are planned to be summer seasonal services to the Turkish Riviera holiday resorts. The region, also known as the Turquoise Coast, is a popular holiday destination for travellers from the UK and Europe.
In 2019, around 2.5 million tourists from the UK and approximately 760,000 tourists from Romania visited Turkey, the majority of such to the Riviera region and during summer months. There is also significant tourism to Turkey by travellers from Middle Eastern countries.
Read more here: https://aviationsourcenews.com/airline/wizz-airs-strong-turkiye-expansion/
Erdoğan brings date of Turkish general election forward to May
Recep Tayyip Erdoğan has signalled that Turkey's elections will be held on May 14, pulling the crucial vote forward by a month as the ruling party faces its toughest campaign after two decades in power.
The 68-year-old president said in a speech to lawmakers in his Justice and Development party (AKP) on Wednesday that both the presidential and parliamentary poll would take place on the same date as Turkey's first free multi-party election in 1950.
Polls show support for the AKP hovering at historical lows over its handling of Turkey's $800bn economy. Raging inflation, double-digit unemployment and a currency crisis have shrunk Turkish households' spending power.
In recent weeks, Erdoğan has announced public spending measures as part of efforts to ease the economic pain.
Erdoğan previously said the election, scheduled for June 18, should be brought forward to avoid the summer holiday season. Parliament and Turkey's election council must approve the new election date.
Source: Financial Times
Turkey cenbank holds rate at 9%, inflation to dip from 64%
Turkey's central bank held interest rates at 9% for a second straight month on Thursday, and analysts said it could return to easing in the run-up to May elections given inflation is expected to drift lower from 64% last month.
The central bank (CBRT) said the inflation level and trend have improved due to a broad state strategy of boosting lira use. Relatively stronger domestic demand offset the recent economic slowdown due to weaker foreign demand, it added.
President Tayyip Erdogan faces tight elections in four months in which the cost-of-living crisis is a top concern. He could soon urge more rate cuts as part of his unorthodox stance that policy easing also lowers prices, analysts said.
A previous easing cycle in 2021 sparked a currency crash that stoked the wave of inflation that peaked at a 24-year high above 85% in October. It came down to 64.3% in December, largely due to a favourable base effect.
The central bank expects inflation to fall to 22.3% by the end of 2023, even as the median estimate in a Reuters poll stood at 42.5%.
Read more here: https://www.reuters.com/markets/rates-bonds/turkey-cenbank-holds-rate-9-with-inflation-dipping-64-2023-01-19/
SPORT
Fethiyespor
Thank you to Brian Lloyd for the Fethiyespor update.
Team Update
Fethiyespor signed a contract with centre-forward Berat Tosun, who played for Hes İlaç Afyonspor for 1.5 years. Tosun previously played for Fethiyespor in 2017-2018.
Match Results
Fethiyespor lost their away game against Vanspor FK on Sunday. The final score was 2-0.
Fethiyespor drop to 14th place on the league table with 21 matches played.
League Matches
Sunday 29th January at home against Iskenderun AS. The kick-off time is at 14:00.
For more information about Fethiyespor please visit:
Join the Fethiyespor Yabancilar group on Facebook for more news and updates
You can also follow Fethiyespor on Twitter and Instagram
Turkish Lira (TL) exchange rates
The British Pound bought 23.24 TL by the close of business on Friday. The week before it was selling for 22.99 TL.
The US Dollar bought 18.75 TL by the close of business on Friday. The week before it was selling for 18.80 TL.
The Euro bought 20.40 TL by the close of business on Friday. The week before it was selling for 20.39 TL.
Source: exchangerates.org.uk
Connect with us on social media for regular updates.