Welcome to our pick of last week's news from Fethiye and around Türkiye.
Curated from various news sources.
NEWS
Wild boar from Babadağ captured on video in Ölüdeniz
Starving wild boar from Babadağ were captured on video at the beach in Ölüdeniz where they come to rummage for food and water. The slopes of Babadağ are parched at the end of the long hot summer and there is neither food nor water.
Source: Fethiye Haber Bülteni
Fethiye Chamber of Commerce and Industry (FTSO) receive geographical indication for Fethiye Tarhana.
Fethiye Chamber of Commerce and Industry (FTSO) received a geographical indication for Fethiye tarhana.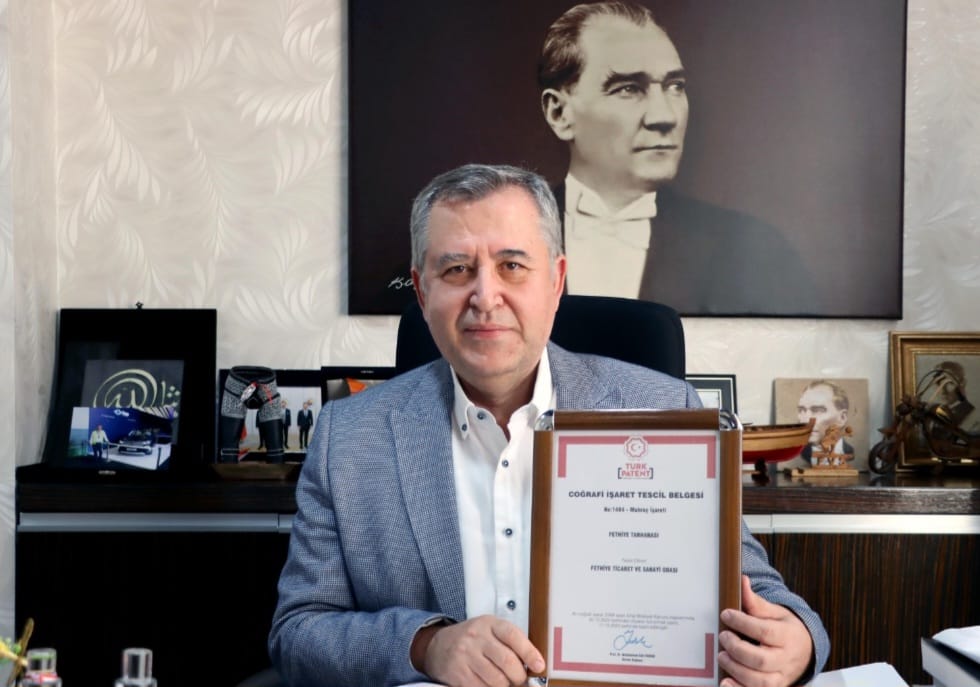 FTSO's application for Fethiye Tarhana on December 30, 2022 and the unique preparation, historical background, geographical borders, distinctive features and production method of Fethiye tarhana was examined and accepted by the Turkish Patent and Trademark Office, receiving geographical indication registration.
FTSO Chairman Osman Çıralı said, "We continue our efforts to ensure that products specific to our region receive 'Geographical Indication' registration. First of all, we received a geographical indication for the Seydiler Kilimi. Then we registered Fethiye Tahini and Fethiye Rock Fig. Finally, we registered Fethiye Tarhana, one of the values ​​inherited from our ancestors, with a geographical indication. Nif Cherry is next."
Source: https://www.gercekfethiye.com/fethiye-tarhanasi-cografi-isaretle-tescillendi/65471/
Türkiye's Bursa illuminates street lights pink for breast cancer
As part of the "Pink Street Lamps Project," street lights in northwestern Bursa have been illuminated in pink to raise awareness about early breast cancer diagnosis during Breast Cancer Awareness Month.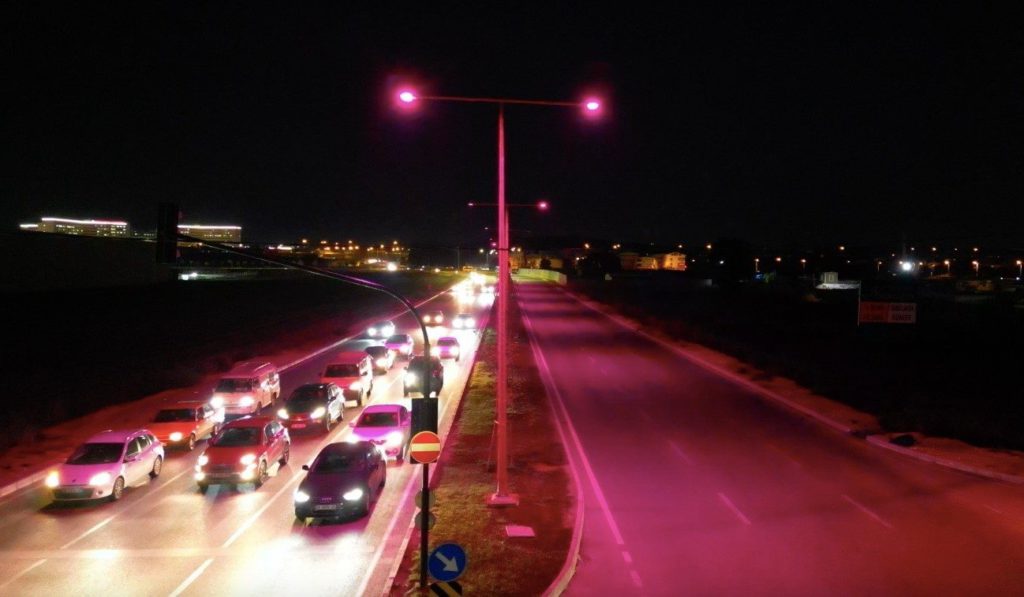 Uludağ Electricity Distribution Inc. (UEDAŞ), in collaboration with the Bursa Businesswomen and Managers Association (BUİKAD), initiated this project to promote awareness. Streetlights in selected streets were covered with pink fabrics, and the areas were illuminated in pink.
Gökay Fatih Danacı, the general manager of UEDAŞ, highlighted the significance of early breast cancer diagnosis. He noted that the pink lighting project has been ongoing since 2018, aiming to emphasize the importance of early detection and save lives. Danacı expressed the importance of creating a permanent impact in people's minds by using the symbolic pink color to represent breast cancer.
BUIKAD Chairperson Şeyda Şençayır also stressed the importance of addressing social issues with sensitivity, emphasizing that raising awareness, even for one person, can make a significant difference.
This initiative combines public lighting and social awareness to emphasize the importance of early breast cancer diagnosis during Breast Cancer Awareness Month.
Source: Daily Sabah
Honey forest at Mount Ida to open to public soon
One of Türkiye's largest honey forests, set to become both a hub for beekeeping activities to produce high-quality honey and a recreational area, in the Kaz Mountains in the country's northwestern region will soon open to the public, Balıkesir mayor has announced.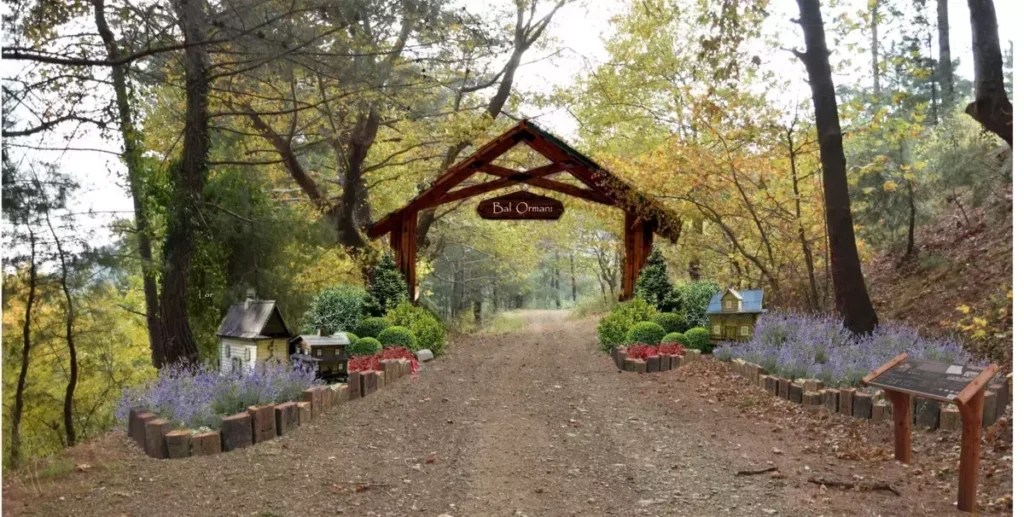 The project titled "Kaz Mountains Honey Forest and Honey Village" is a collaborative effort between the municipality, Balıkesir University and several local organizations. Within the scope of the project, 206 hectares of the Kaz Mountains area will host beehives, fostering a thriving beekeeping environment.
In a bid to enable bees to produce even higher-quality honey, indigenous flowering plants produced at the Balıkesir Farmer Training Center will be planted all over the region. The forest will not only offer a serene space for residents to enjoy nature and leisurely walks but will also feature a facility known as Honey Cafe, where locals can taste and purchase all the honey produced in the area.
An Apitherapy Center will also serve as an educational and healing hub for bee-related products, serving as a complementary method for preventive and curative applications in treating certain illnesses.
The project also aims to support rural development in the region, professionalize apiculture as a vocation and provide motivating opportunities for young individuals to enter the beekeeping profession.
"We have honey that has received gold medals in France and the U.K. With this collaboration, we are creating a honey forest in the vast geography of the Kaz Mountains, covering 206 hectares, which is rich in indigenous plant species. We will finalize our project in a short period," Mayor Yücel Yılmaz said.
Yücel Oğurlu, the rector of Balıkesir University, emphasized that the university's contribution to the forest will add an academic dimension to honey production.
Source: Hürriyet Daily News
Minor quakes trigger landslides in Black Sea region
Micro-scale earthquakes occurring between the Black Sea and the North Anatolian fault lines have triggered landslides in the steep and rugged terrain of the Eastern Black Sea region, warns a geological engineer.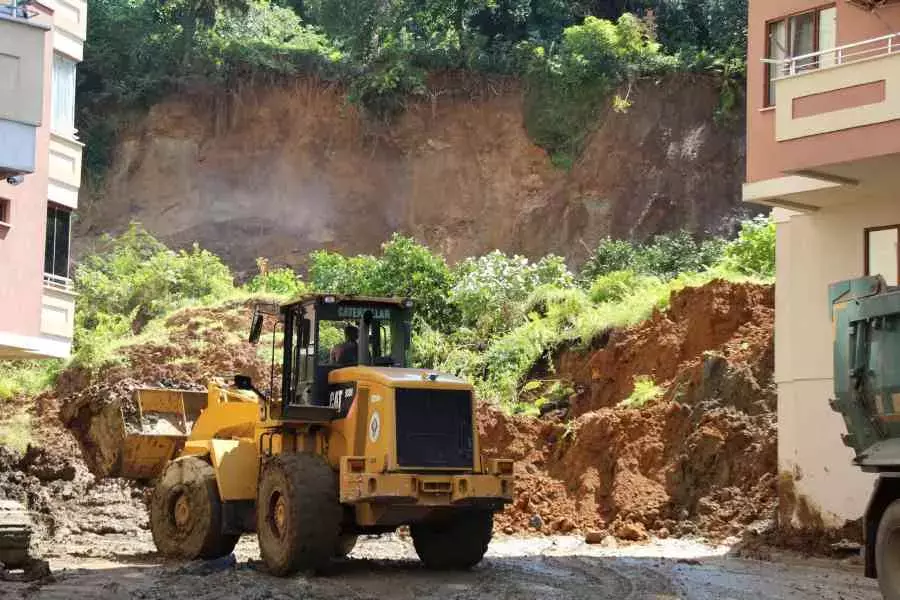 Osman Bektaş pointed out that the nearly 50 micro-earthquakes between magnitudes 2 and 4, observed in 2022, have induced soil movements in the region, reminding that sudden, localized and severe rainfall and then landslide have led to the tragic loss of lives and property damages during the summer.
"The primary cause of landslides in the Eastern Black Sea region is the geographical conditions. Excessive rainfall and steep topography are the main contributors. However, recent observations reveal another significant factor in the formation of landslides – the seismic activity of the region," Bektaş noted.
"These micro-earthquakes have significantly compromised the stability of the mountains and slopes in the region. During our passage from 2022 to 2023, the earthquake on Feb. 6, for instance, allowed us to experience and witness the dynamic stress transfer and the effects of seismic waves reaching this area. Considering that precipitation is expected to increase further in the region and the combined influence of these earthquakes, it is possible that there will be an increase in landslides in the coming months," he added.
Emphasizing the necessity for engineering interventions to prevent landslides and take precautionary measures, Bektaş stated that fundamental engineering principles such as reducing slope angles and implementing rockfall protection measures, including meshing, top the list of necessary actions.
Source: Hürriyet Daily News
SPORT
Fethiyespor
Thank you to Brian Lloyd for the Fethiyespor update.
Fethiyespor appointed a new manager to the team after Coach Erhan Altın announced his decision to resign. Fethiyespor Management held an extraordinary meeting and announced the decision to appoint Erhan Altın's assistant Taner Gülleri as the head of the team.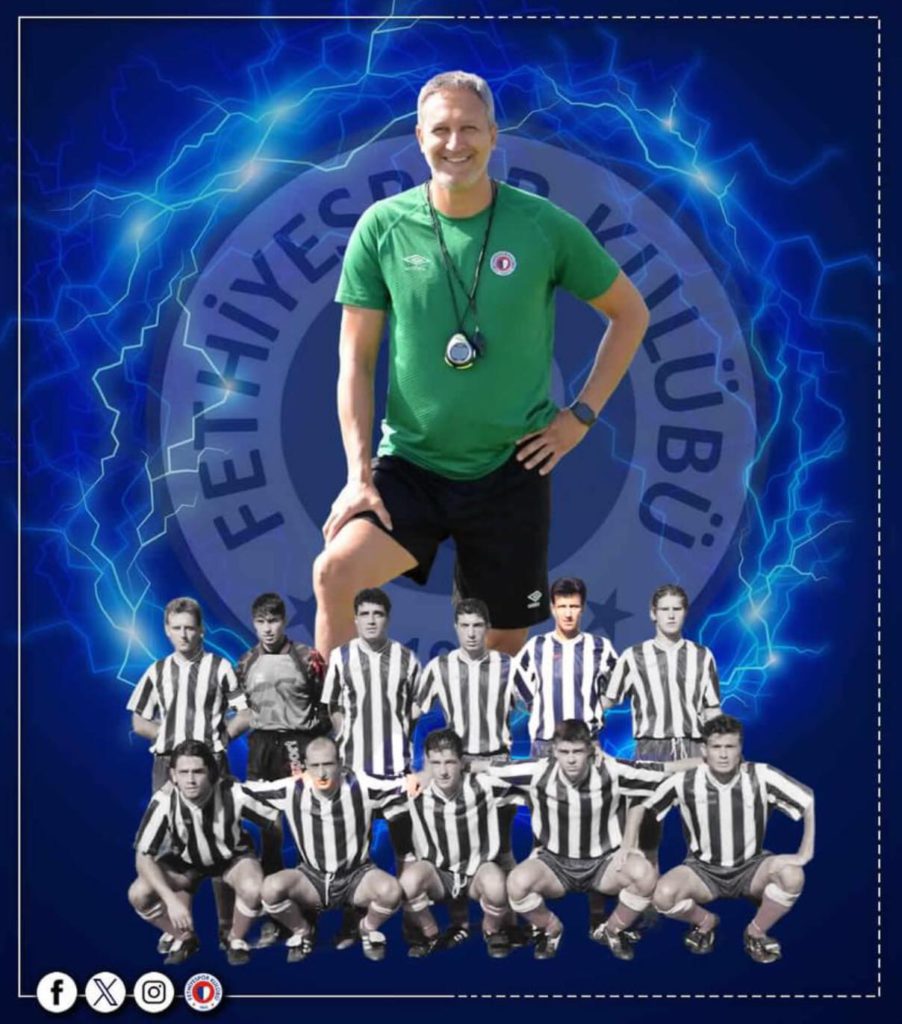 Ziraat Cup
The Ziraat Turkish Cup is a competition in Turkish football, run by the Turkish Football Federation.
The cup was created in 1962 and has taken place every year since then. It is the Turkish equivalent of The FA Cup.
Fethiyespor will play Tokat Belediye Plevnespor in round 3. The date and time of the match is to be confirmed.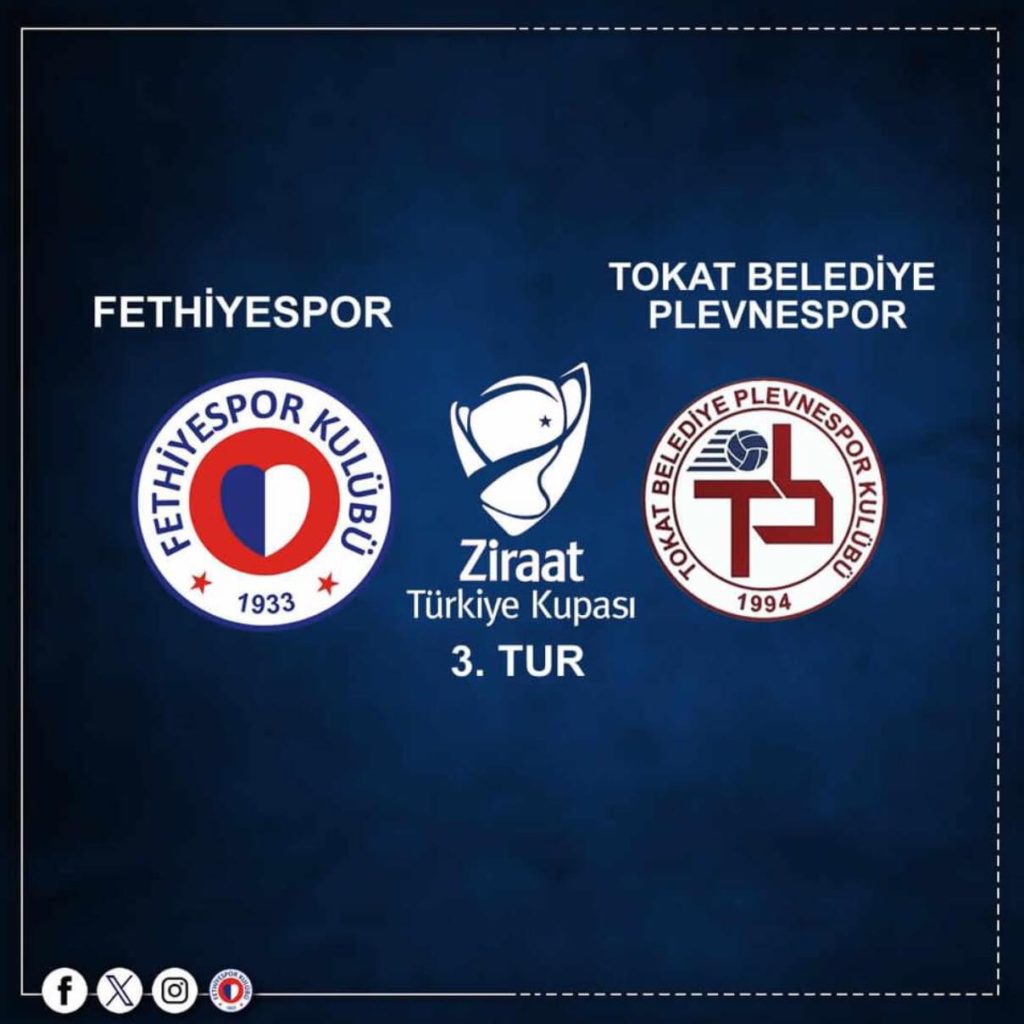 Match Results
Fethiyespor drew their home match against Düzcespor on Wednesday. The final score was 2-2.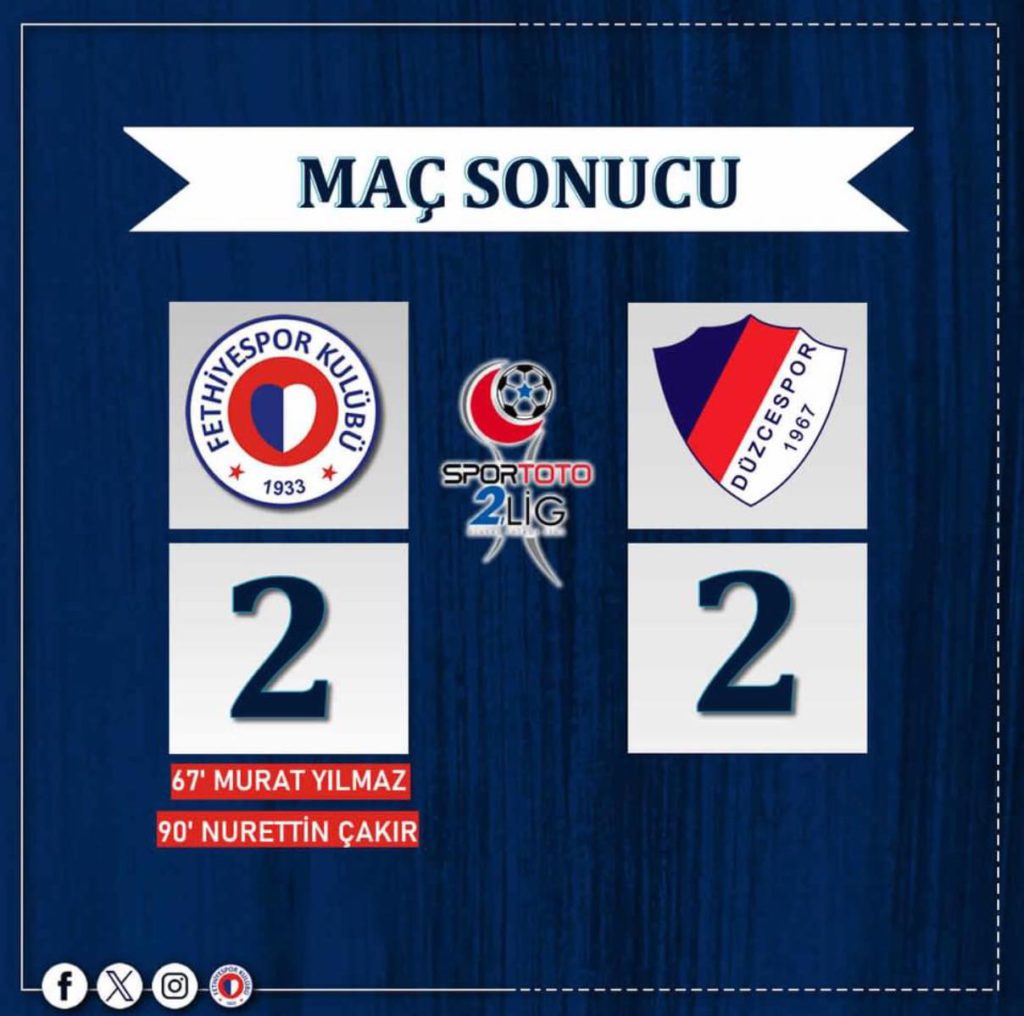 Fethiyespor won their away match against 68 Aksaray Belediye Spor on Sunday. The final score was 1-2.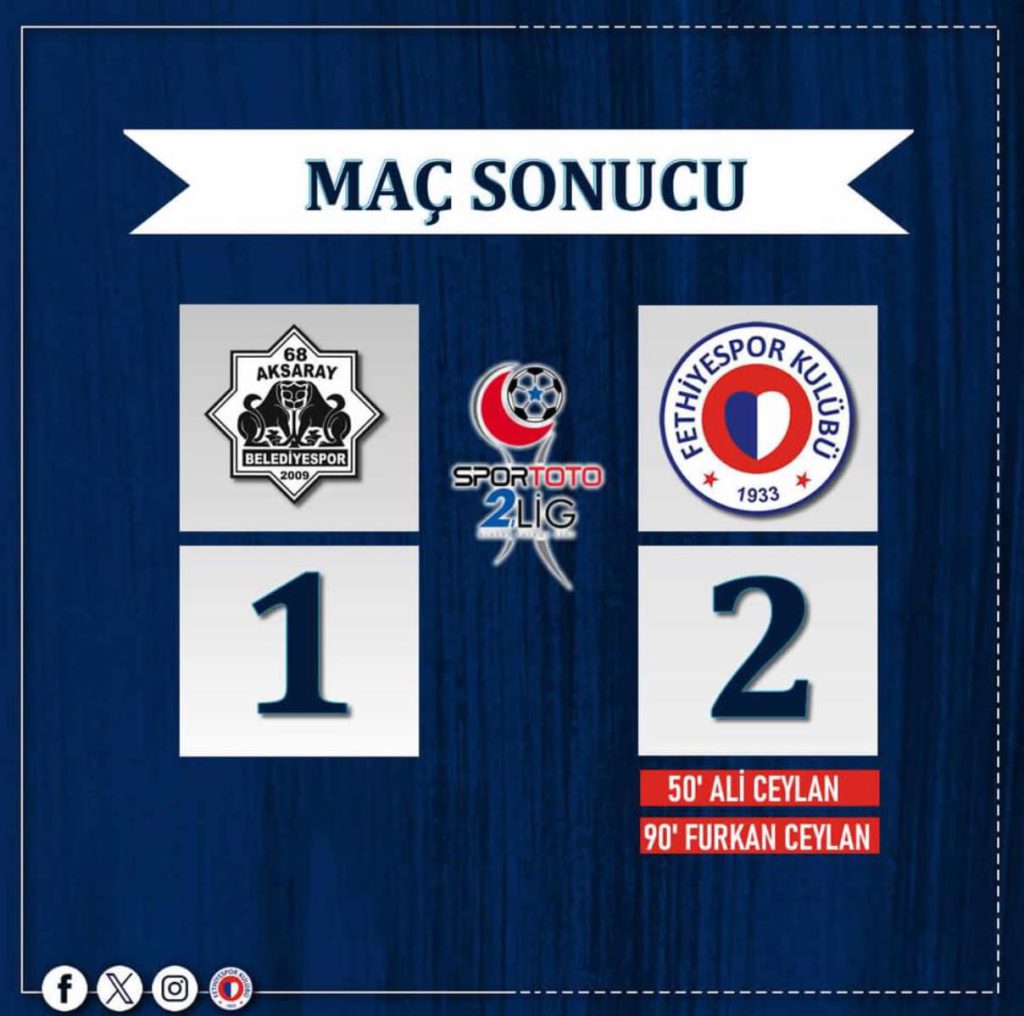 Fethiyespor move up 10th place on the league table with 10 matches played.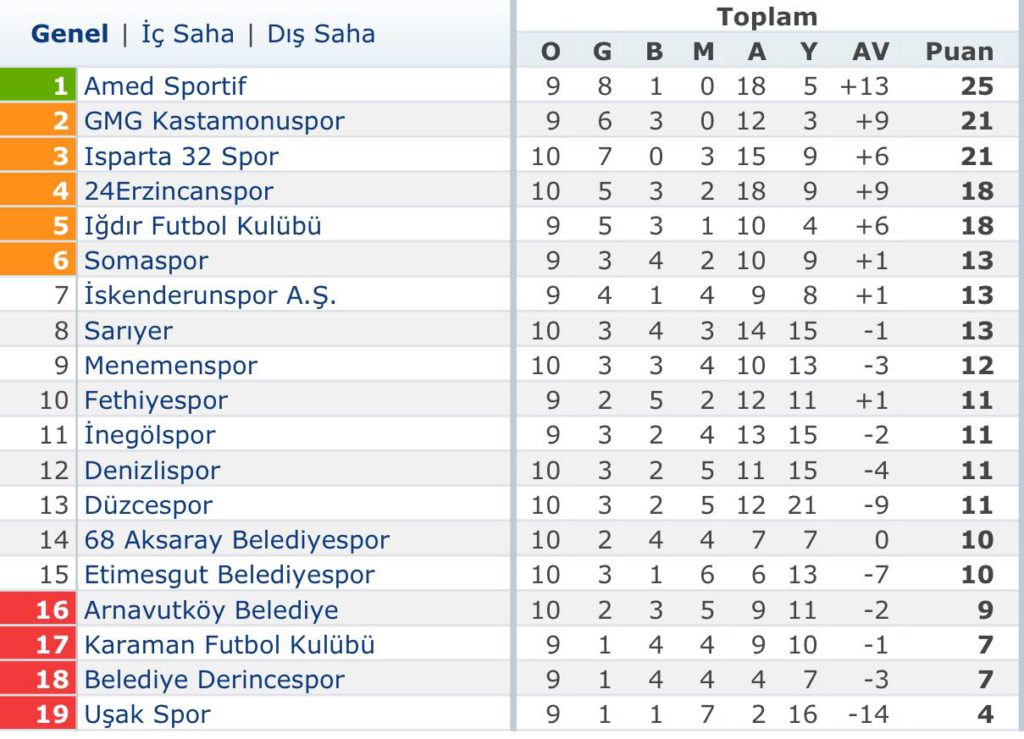 League Matches
Saturday 28th October at home against İskenderunspor. The kick-off time is at 18:00.

For more information about Fethiyespor please visit:
Join the Fethiyespor Yabancilar group on Facebook for more news and updates
You can also follow Fethiyespor on Twitter and Instagram
Turkish Lira (TL) exchange rates
The British Pound bought 34.01 TL by the close of business on Friday. The week before it was selling for 33.70 TL.
The US Dollar bought 27.98 TL by the close of business on Friday. The week before it was selling for 27.80 TL.
The Euro bought 29.66 TL by the close of business on Friday. The week before it was selling for 29.22 TL.
Source: exchangerates.org.uk
Weather Forecast
Here's your weather forecast for the week ahead.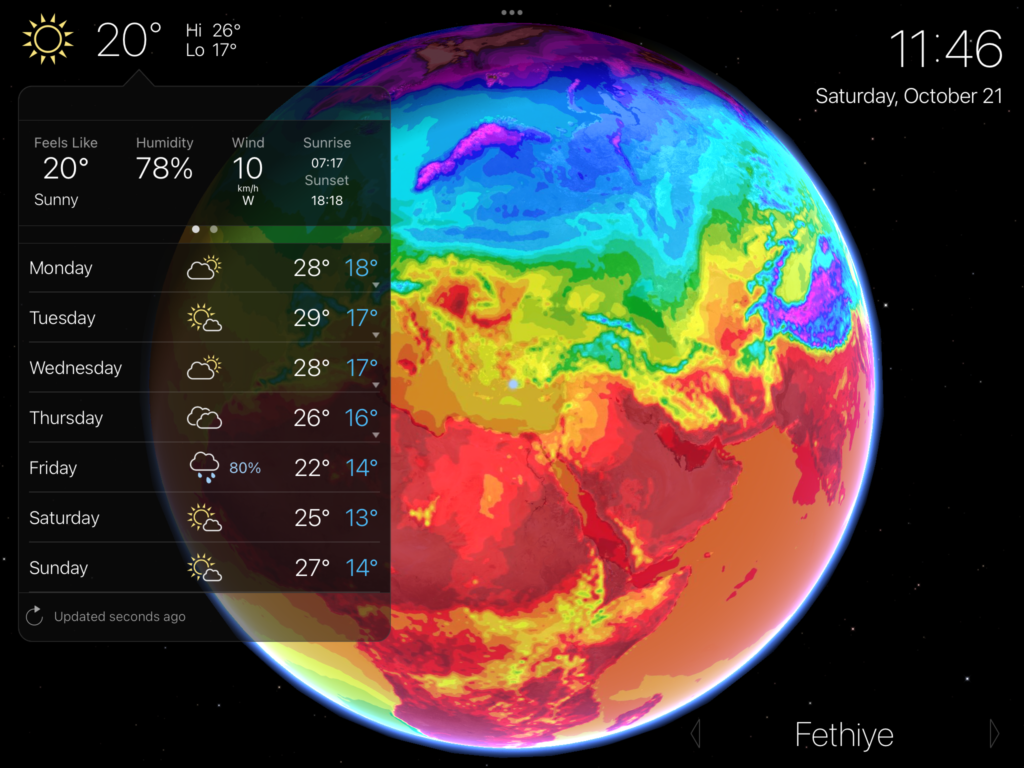 Source: Living Earth
Connect with us on social media for regular updates.