Welcome to our pick of last week's news from Fethiye and around Türkiye.
Curated from various news sources.
NEWS
103 million square meters of ghost nets removed from Türkiye's seas and inland waters
The Ministry of Agriculture and Forestry has so far removed 103 million square meters of nets from the waters with the aim of cleaning the country's waters from ghost nets.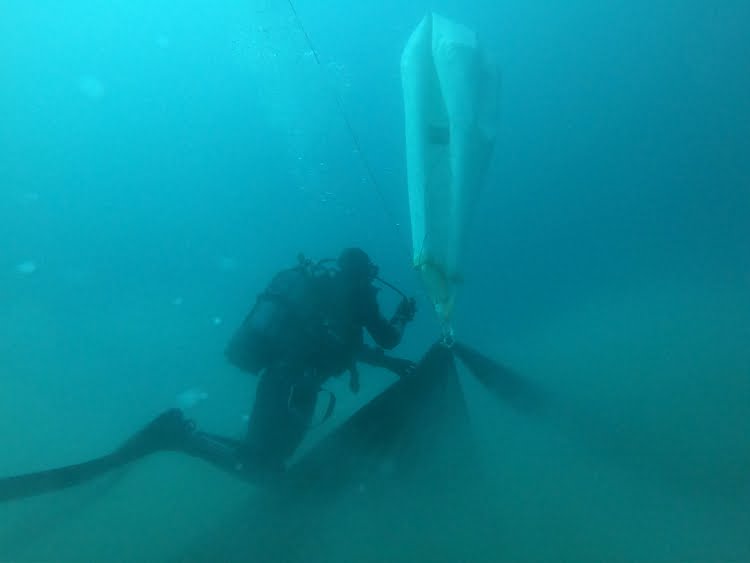 Fishing gear, also known as "ghost nets", that are abandoned in the seas or inland waters cause serious damage to the ecosystem and biodiversity and cause the death of marine life.
In 2014, the "Cleaning the Seas from Abandoned Hunting Vehicles Project" was implemented by the Ministry of Agriculture and Forestry, General Directorate of Fisheries and Fisheries, in order to clean up ghost nets and raise public awareness. Inland waters were also included in the project.
The locations of the lost nets are determined through interviews with fishermen, and ghost fishing gear is retrieved with the participation of relevant NGOs, fishermen, some municipalities, universities and some companies.
Within the project, 103 million square meters have been dredged in 792 regions so far, and approximately 800 thousand square meters of net and 35 thousand baskets, algarna and similar abandoned fishing gear have been cleared from the waters, with approximately 2.5 million aquatic creatures being prevented from dying by being caught in nets.
The goal this year is to clean more than 100,000 square meters of ghost nets.
Some of the ghost nets removed were delivered to municipalities and regional farmers and used for different purposes.
The unusable nets were destroyed, and their metal parts were recycled.
Source: https://www.muglagazetesi.com.tr/turkiye-denizleri-ve-ic-sulari-hayalet-ag-tehlikesinden-arindiriliyor-143555h.htm
Iconic Blue Mosque reopens after 5-year restoration
President Recep Tayyip Erdoğan reopened Istanbul's iconic Blue Mosque on Friday, the first day of the Muslim holiday of Ramadan Bayram, also known as Eid al-Fitr, following a restoration effort that began in 2018.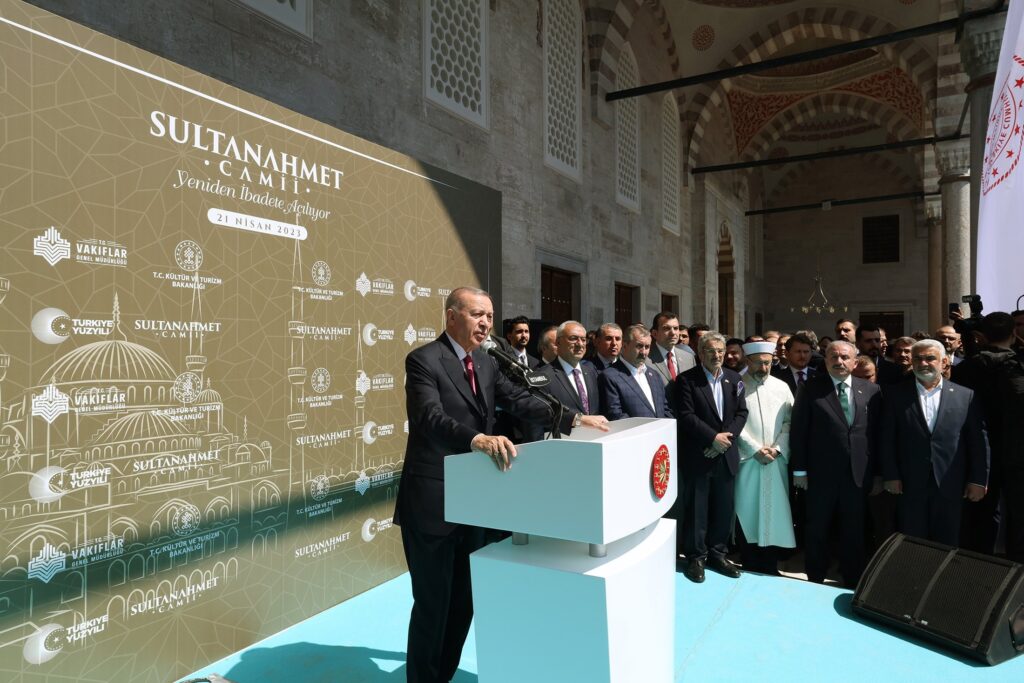 Attending the mosque's opening ceremony, Erdoğan described it as "one of the most important symbols of Istanbul."
The mosque, called Sultanahmet Camii in Turkish, was built by Ottoman Sultan Ahmet I between 1609 and 1616 in the square carrying his name in Istanbul, the Ottoman capital. It is the only mosque in Türkiye with six minarets.
Europeans call it the "Blue Mosque" owing to its beautiful blue, green and white tiles.
Source: Daily Sabah
10% discount on Easyjet flights to Türkiye
UK-based airline EasyJet and EasyJet Holidays announced that they are offering a discount of up to 10 percent on 500 thousand seats on selected flights between June 1 and September 30, 2023. Discounted routes include Türkiye , as well as the Greek Islands , Portugal, France and Italy .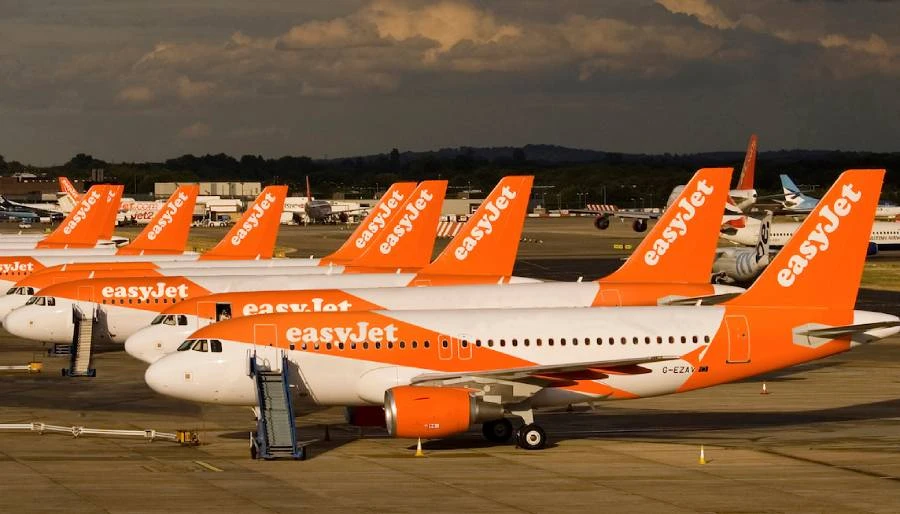 According to Haber Aero , those who want to take advantage of the discounted prices should make a reservation before 23:59 on Monday, May 1, 2023.
Source: Turizm Güncel
Expert warns of marine Mucilage outbreak expected in Türkiye's Marmara Sea
A recent study evaluates the effects of marine Mucilage, also known as "sea snot," which has reappeared off the coast of Istanbul this week, and an expected rise of at least 50 centimeters (19.69 inches) in the water level in the Sea of Marmara by 2050, might flood mansions on the Bosporus coast and metro stations during southwesters.
Commenting on the research, professor Levent Kurnaz, director of Boğaziçi University Climate Policy Research Center, explained that Mucilage is an overgrowth of microscopic algae called phytoplankton caused by rising seawater temperatures due to global warming, stagnant water and pollution. He warned about the effects of climate change and the melting of glaciers at the poles of the Marmara Sea and stated that it would cause problems in many structures close to the Bosporus.
Emphasizing taking severe measures, he said: "Places between 50 centimeters and 1 meter above sea level, like Kadiköy Metro, which is almost two spans above sea level, may face a flood disaster during a southwester. Besides, Bosporus mansions will also face floods several times. Therefore significant actions are required to avoid such inconvenient scenarios."
Drawing attention to the warming of the water in the Marmara Sea, Kurnaz said Mucilage has never truly "gone away" but found a place for itself at the bottom. "Mucilage is a consequence. You cannot expect it to disappear entirely without eliminating its causes. One of them is the high seawater temperature; secondly, the Marmara Sea has too many sources of pollution. At the same time, the geographical structure of the Marmara Sea contributes to the scope of Mucilage."
Last year in June, Parliament ratified a bill, which is part of a more comprehensive package for environmental protection, that aims to curb human-made pollution that contributed to the emergence of thick layers of the substance that choked the marine life in the Sea of Marmara for a few months in 2021. Under the bill, the municipalities must set up advanced wastewater treatment facilities. It also brings hefty fines to those responsible for discharging solid and household waste into the sea by maritime vehicles.
Source: Daily Sabah
SPORT
Tickets for UEFA Champions League final in Istanbul now on sale
Tickets for the UEFA Champions League final in Istanbul went on sale on Friday, available exclusively at the official ticket portal, UEFA.com/tickets.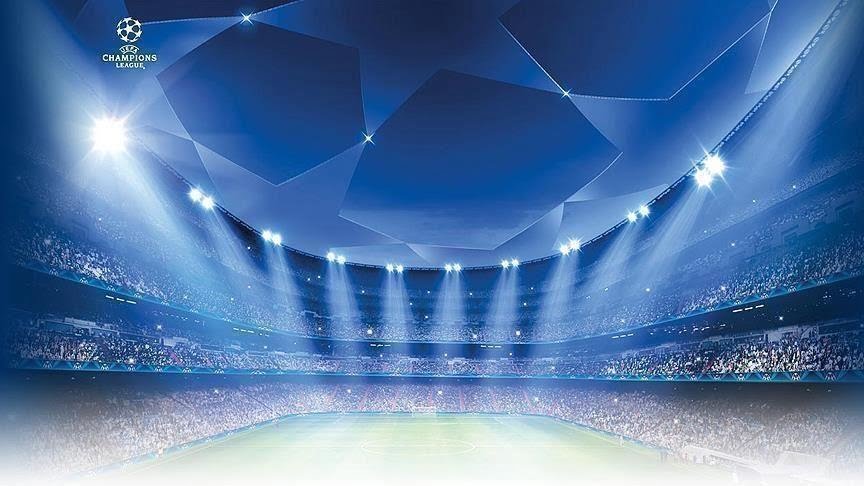 Following the drawing of lots in late April, UEFA will notify via email the fans whose ticket applications went forward.
Fans will be able to purchase a maximum of two tickets in the category allocated to them.
Tickets for the 2023 UEFA Champions League final game are on sale in four categories along with a disabled category: Category 1 is priced at €690 ($757), Category 2 at €490, Category 3 at €180, and Category 4 at €70.
Tickets for disabled fans are priced at €70 and will include a free companion ticket.
The 2023 Champions League final is set to be held on June 10 at Istanbul's Ataturk Olympic Stadium, which previously hosted the 2005 final where Liverpool came back against AC Milan to claim European football's top-tier club trophy.
Source: Anadolu Agency
Fethiyespor
Thank you to Brian Lloyd for the Fethiyespor updates.
Match Results
Fethiyespor lost their away match against Uşakspor A.Ş on Wednesday. The final score was 0-2.
Fethiyespor won their home match against Balıkesirspor on Sunday. The final score was 7-1.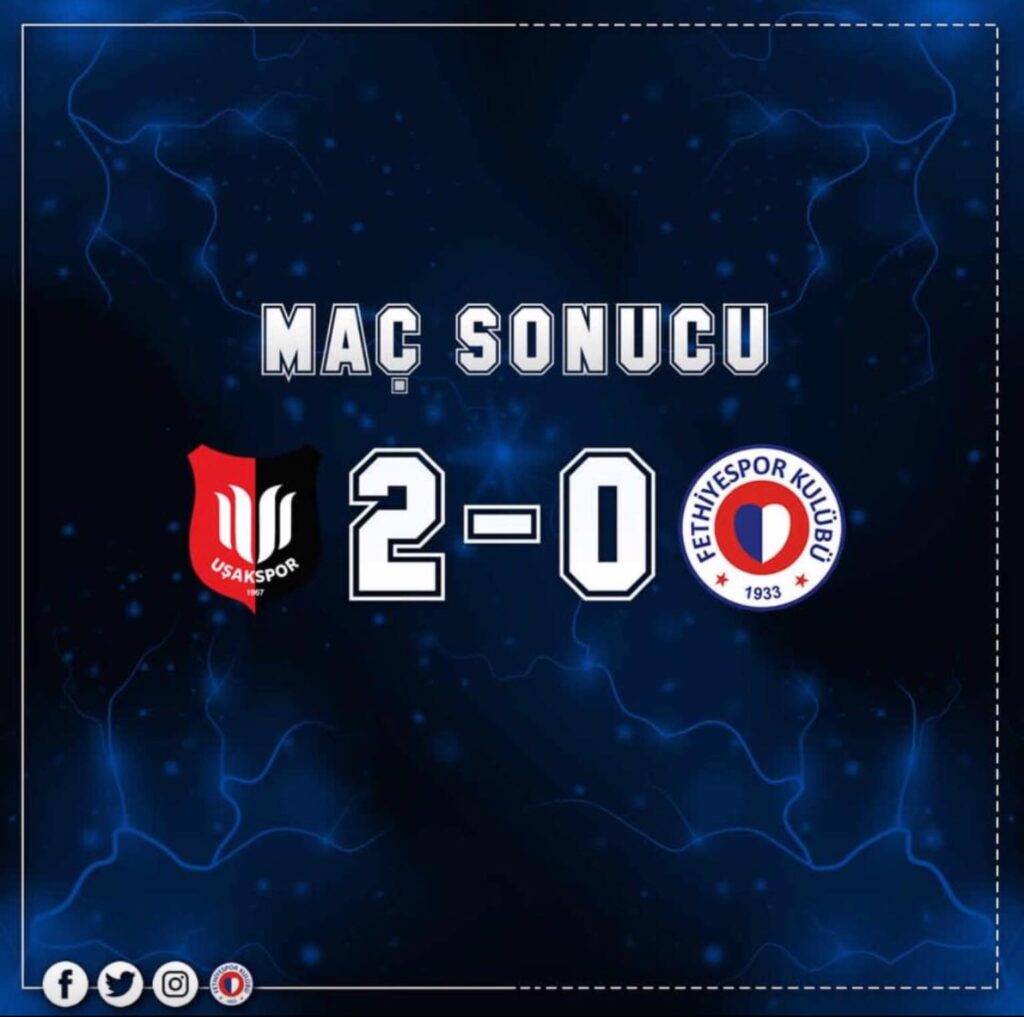 Fethiyespor stay in 12th place on the league table with 34 matches played.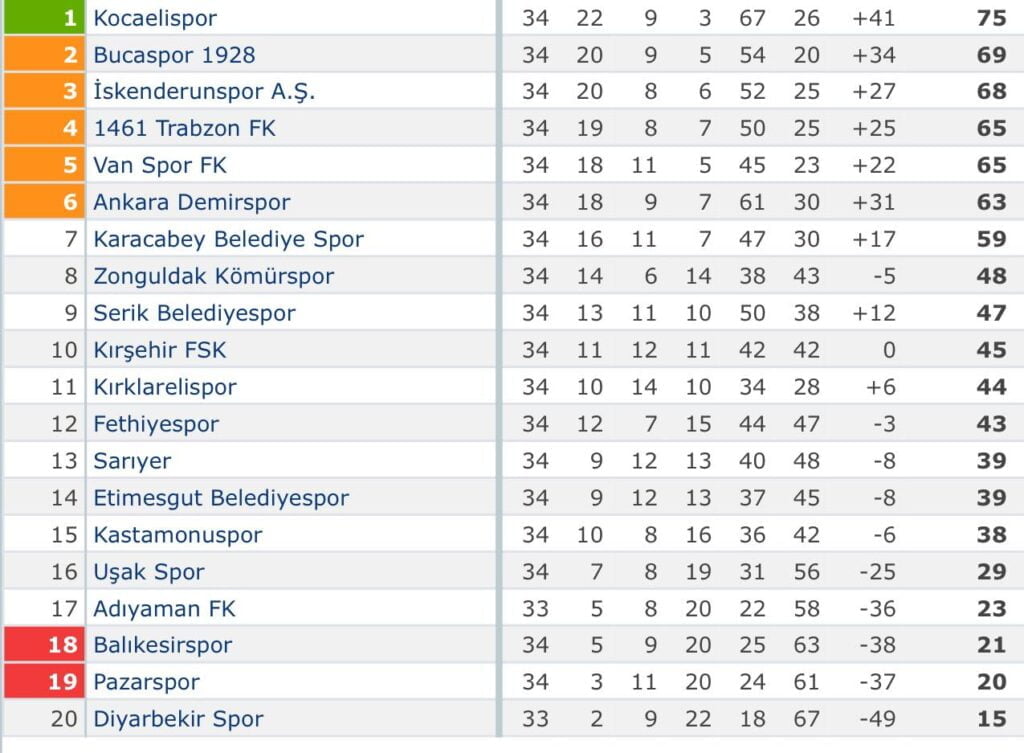 League Matches
Sunday 30th April away against Pazarspor. The kick-off time is at 15:00.

For more information about Fethiyespor please visit:
Join the Fethiyespor Yabancilar group on Facebook for more news and updates
You can also follow Fethiyespor on Twitter and Instagram
Turkish Lira (TL) exchange rates
The British Pound bought 24.12 TL by the close of business on Friday. The week before it was selling for 24.06 TL.
The US Dollar bought 19.40 TL by the close of business on Friday. The week before it was selling for 19.36 TL.
The Euro bought 21.52 TL by the close of business on Friday. The week before it was selling for 21.48 TL.
Source: exchangerates.org.uk
Weather Forecast
Here's your weather forecast for the week ahead.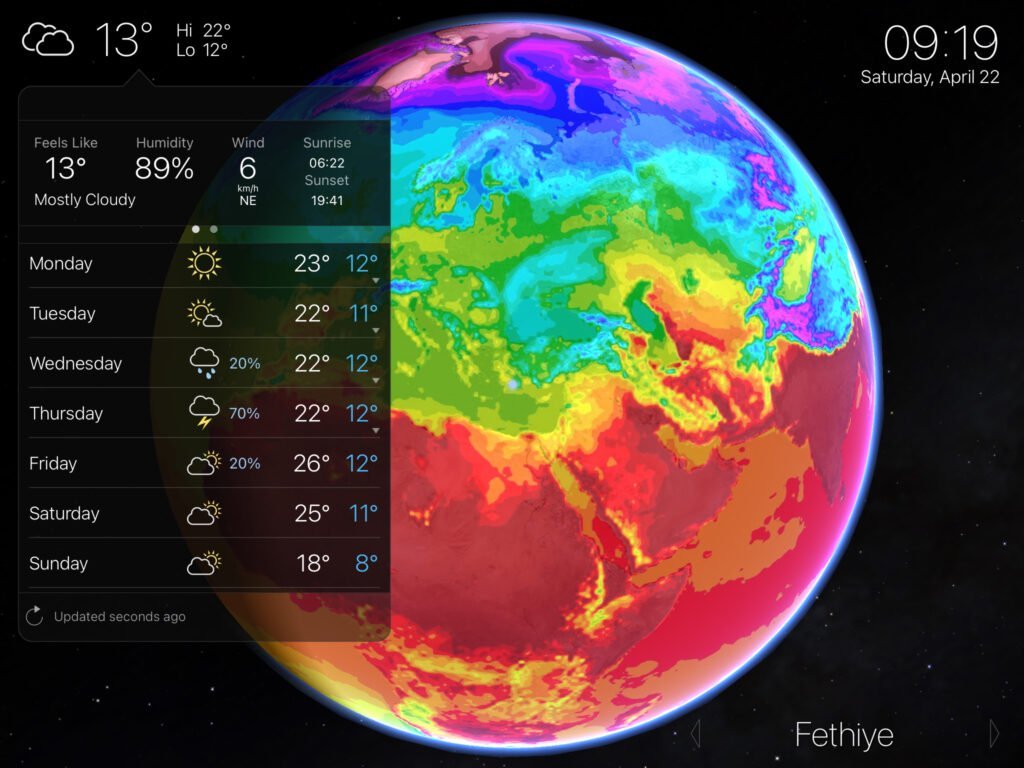 Source: Living Earth
Connect with us on social media for regular updates.