Welcome to our pick of last week's news from Fethiye and around Türkiye.
Curated from various news sources.
NEWS
1st Fethiye Gastronomy Culture and Friendship Festival takes place
The 1st Fethiye Gastronomy Culture and Friendship Festival was held in Beşkaza Square with the participation of world-famous Greek and Turkish chefs.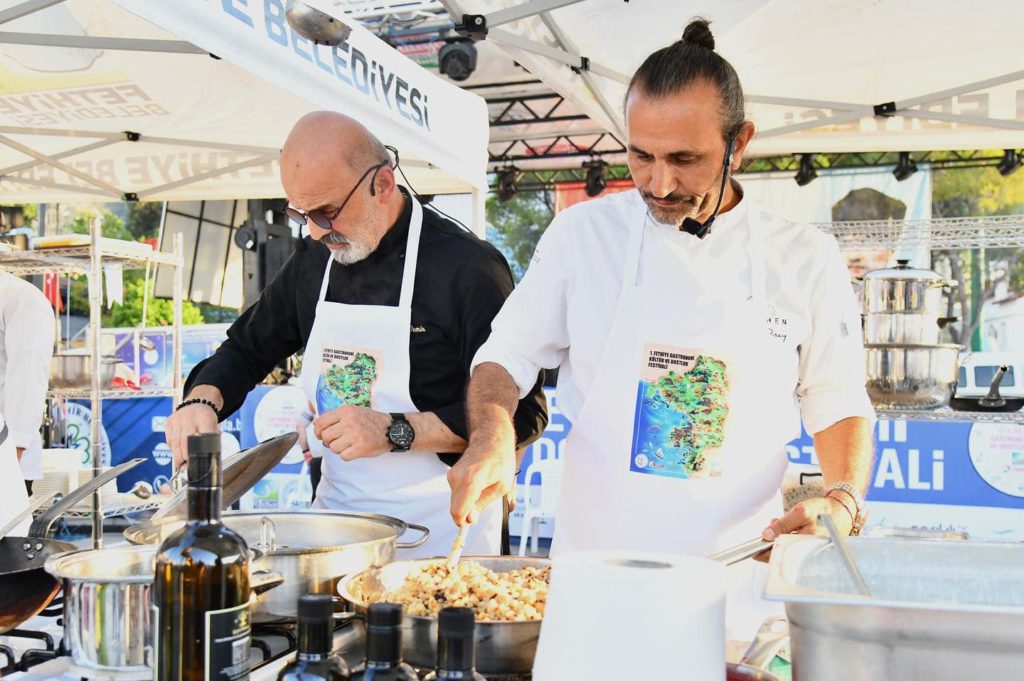 The festival was organised by Fethiye Lycia Women's Development Cooperative, under the sponsorship of Fethiye Chamber of Commerce and Industry and Fethiye Municipality, to promote Fethiye's local products and was attended by Turkish and Greek chefs, academics, guest Greek columnists, journalists, social media influencers and many citizens.
Famous chef and writer Maria Ekmekçioğlu, who spoke at the opening, said that Fethiye was her second home after Istanbul.
Following the opening speeches of the festival, the festival continued with the cooking show of Turkish and Greek chefs, Sirtaki Greek dancing, performances by the local folk dance team, and ended with the presentation of plaques to the contributors.
Source: https://www.muglagazetesi.com.tr/fethiyede-gastronomi-kultur-ve-dostluk-festivali-duzenlendi-149495h.htm
Muğla Governorship warns against stubble burning
Muğla Governorship sent out a statement warning farmers against burning stubble in agricultural lands and gave information about issues that may cause forest fires.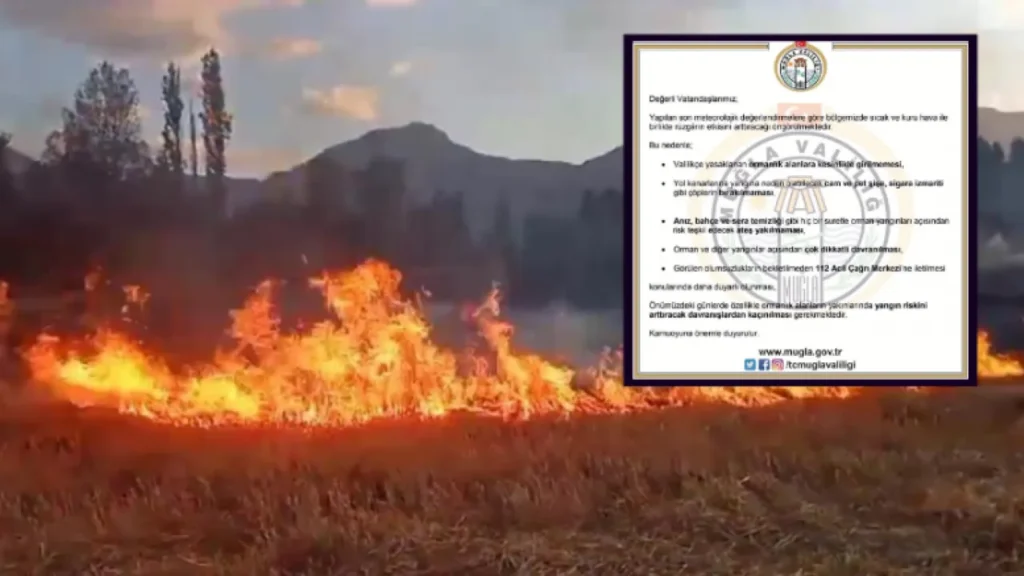 According to the latest meteorological evaluations, it is forecast that the wind will increase with the hot and dry weather in Muğla, one of the hottest provinces of Türkiye.
As a result, the Governorship emphasized that stubble should not be burned in the region due to the wind that is expected to be effective.
The statement also reminded citizens not to enter the forest areas prohibited by the Governorship, and not to throw garbage on the roadsides, particularly cigarette stubs, glass and plastic bottles as they may cause fires.
Any fires should be reported to the 112 Emergency Call Center without delay.
Source: https://www.gercekfethiye.com/ciftciler-aniz-yakimina-karsi-uyarildi/64132/
3 people dead and 22 injured in passenger bus accident in Erzurum
3 people lost their lives and 22 people were injured as a result of a passenger bus overturning into a ditch in Horasan district of Erzurum.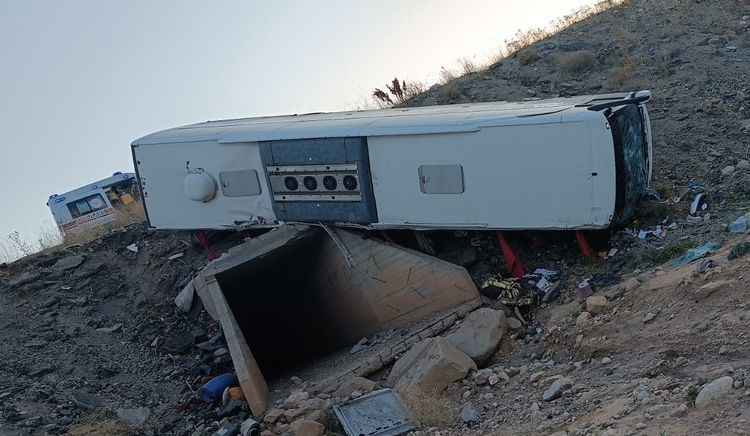 Upon notification, health, fire brigade, police and gendarmerie teams were dispatched to the scene of the accident.
The teams broke the windows of the bus and rescued the trapped passengers.
One passenger, who was stuck in the vehicle, died at the scene of the accident. Two others among the injured, could not be saved despite the intervention at the Horasan State Hospital where they were taken.
The driver and 21 people injured in the accident were taken to surrounding hospitals.
Police and gendarmerie teams took security measures on the highway.
Source: https://www.muglagazetesi.com.tr/erzurumda-yolcu-otobusu-sarampole-devrildi-3-kisi-hayatini-kaybetti-22-kisi-149520h.htm
International teams hold emergency drill in Çanakkale
Approximately 2,500 search and rescue personnel from Türkiye and several countries have participated in a large-scale exercise simulating various accident, explosion, and disaster scenarios in the northwestern province of Çanakkale, under the management of the European Union Civil Protection Mechanism.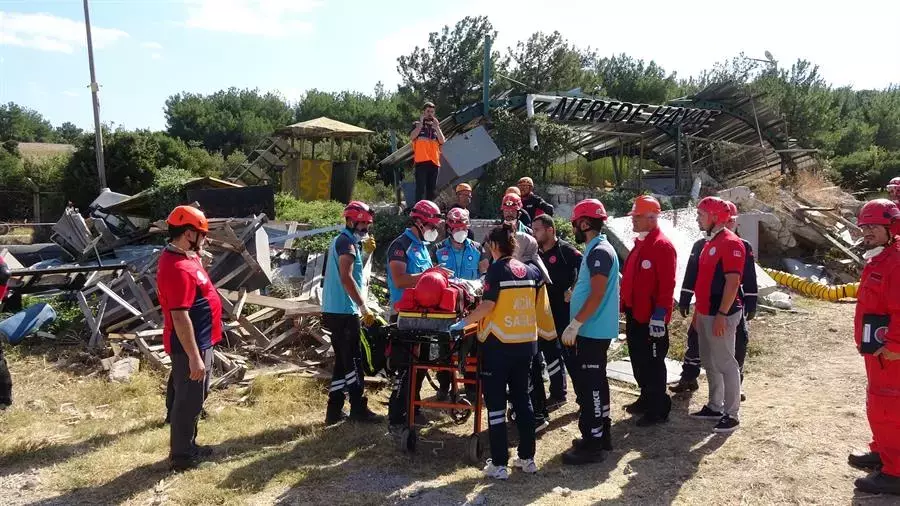 Search and rescue teams from Germany, Azerbaijan, Portugal, Finland, Romania, Estonia, and Poland arrived to participate in the MED EU MODEX 2023 Çanakkale Medical Field Exercise, which took place from Sept. 18 to 22.
Within the scope of the exercise, in which 2,446 members from the teams and 202 vehicles took part, teams provided treatment to those injured in various accidents and explosions that occurred at various points in the city at field hospitals set up for the exercise.
On the second day of the drill, four people were trapped under the rubble in their house that was severely damaged in an earthquake. Upon notification, numerous teams were dispatched to rescue the trapped individuals. The injured individuals, who were rescued from the rubble through the efforts of the teams, were transported to field hospitals by ambulances.
In another exercise scenario, gendarmerie teams first reached the villager who was seriously injured after falling from a height in a mountainous area.
After providing initial intervention at the scene, the gendarmerie teams used colored smoke to enable a gendarmerie helicopter to find their location. Gendarme Search and Rescue (JAK) personnel, descending from the helicopter with a rope, transferred the injured man to the hospital.
The exercise aims to increase coordination, training and experience sharing within the scope of health interventions, search and rescue, evacuation, security, traffic and sheltering activities in order to facilitate international teams to work with each other in disasters and emergencies.
Source: Hürriyet Daily News
Ministry expands ban on alcohol, tobacco sales
The Agriculture and Forestry Ministry has introduced a new amendment, expanding the scope of places where the sale of alcohol and tobacco products will be prohibited.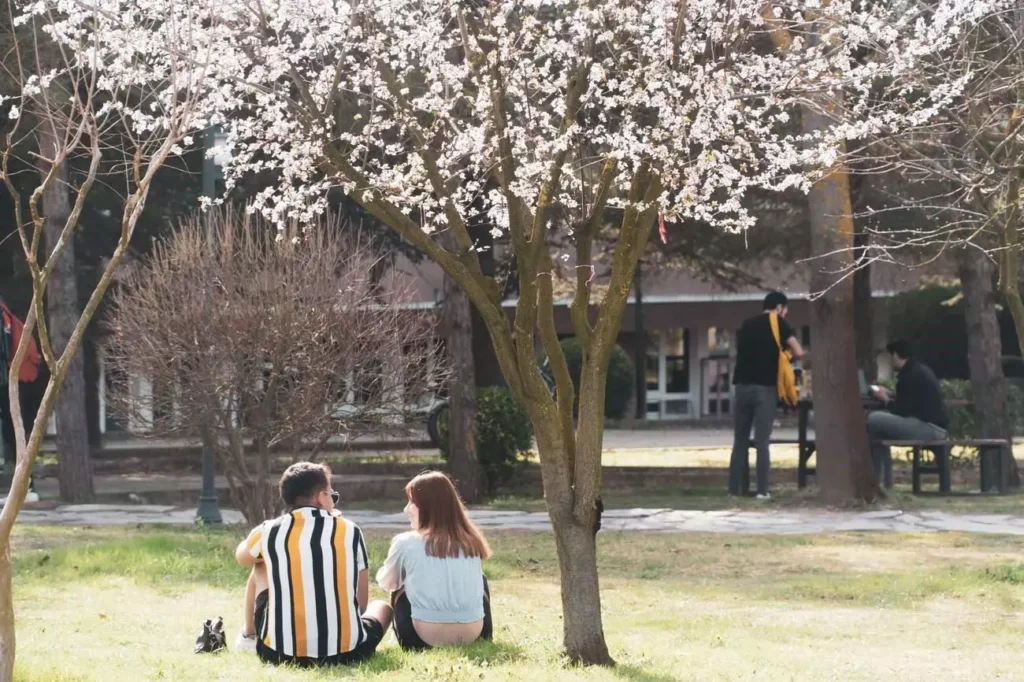 The change now includes "annexes, open areas and gardens" of places offering health, education, culture and sports services.
Furthermore, the ban on alcohol sales has been extended to the "affiliated campuses" of locations where the sale and presentation of alcoholic beverages are already banned. The prohibited areas now encompass student dormitories, stadiums, indoor sports halls, coffee houses, bridge halls and fuel stations.
The amendment comes following a recent circular issued by Istanbul Governor's Office on Aug. 17, which sparked controversy due to its perceived restrictions on alcohol-related activities in public areas.
In response to the debate, the governor's office issued a clarifying statement, emphasizing that the decision was "not a novel concept but a reminder of the responsibilities of relevant institutions."
The statement argued that this reminder was prompted by complaints from local authorities, social media and concerned citizens reporting instances of "disorderly conduct attributed to alcohol-related incidents."
Emin Gökçegözoğlu, the head of press and public relations at the governor's office, further explained that the intention was to address disturbances to public peace resulting from alcohol consumption in locations such as parks, beaches, picnic areas and recreational zones.
Source: Hürriyet Daily News
Türkiye Hikes Rate Again as It Tries to Get Grip on Inflation
Türkiye's central bank delivered another sizable interest-rate hike, matching expectations but disappointing a market that was pricing in more aggressive moves to curb inflation running at almost 60%.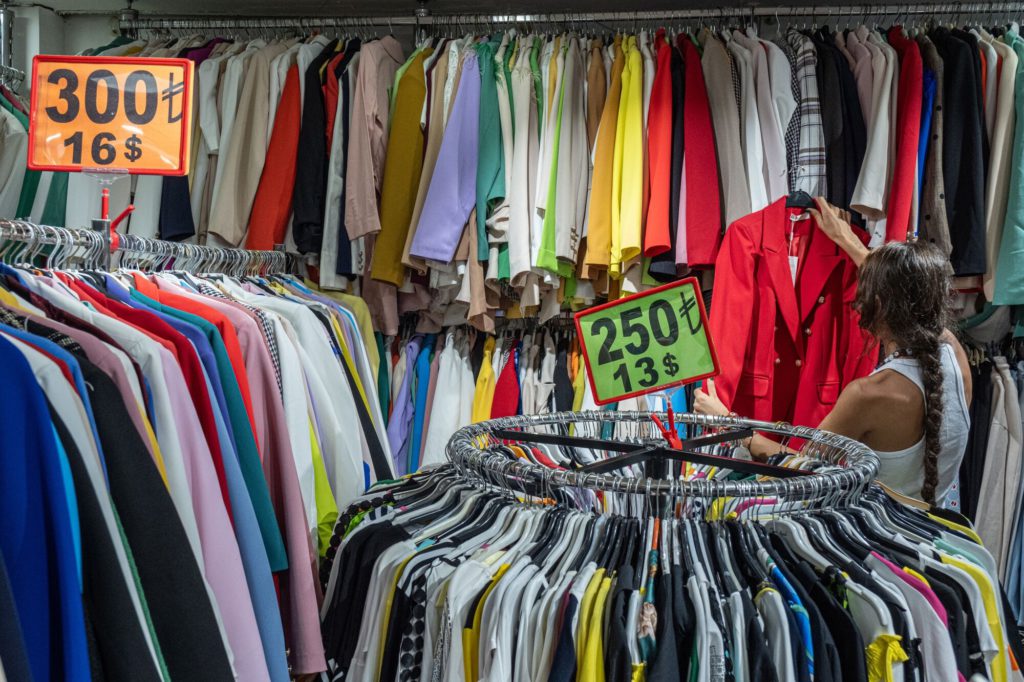 The lira reversed gains after the Monetary Policy Committee raised rates for a fourth straight time to bring its benchmark to 30% from 25%. It reiterated plans to proceed "in a timely and gradual manner until a significant improvement in the inflation outlook is achieved."
But a tightening cycle that would have been unthinkable just months ago is no longer proving enough in the face of an escalating cost-of-living crisis that's pushing Turkish interest rates deeper below zero when adjusted for inflation.
The stakes are high as President Recep Tayyip Erdogan's new team of technocrats tries to woo investors who've shunned Turkey after years of erratic and unconventional policies knocked the economy off balance.
Initially criticized for timid rate increases after Governor Hafize Gaye Erkan's appointment in June, the central bank has upped their pace starting with last month's decision to hike by 750 basis points that exceeded most forecasts.
In a statement accompanying the move on Thursday, the central bank said it's "determined to establish the disinflation course in 2024."
The latest decision follows Erdogan's apparent endorsement of monetary tightening this month, despite his long-held beliefs that ultra-low rates could curb inflation. Finance Minister Mehmet Simsek has since told investors in New York that tackling inflation is Turkey's "No. 1 priority."
Source: https://www.bloomberg.com/news/articles/2023-09-21/turkey-goes-big-with-another-rate-hike-to-get-grip-on-inflation?leadSource=uverify%20wall
SPORT
Fethiyespor
Thank you to Brian Lloyd for the Fethiyespor update.
Season tickets are available from the Fethiyespor stadium from Monday to Friday, 11 am till 5 pm.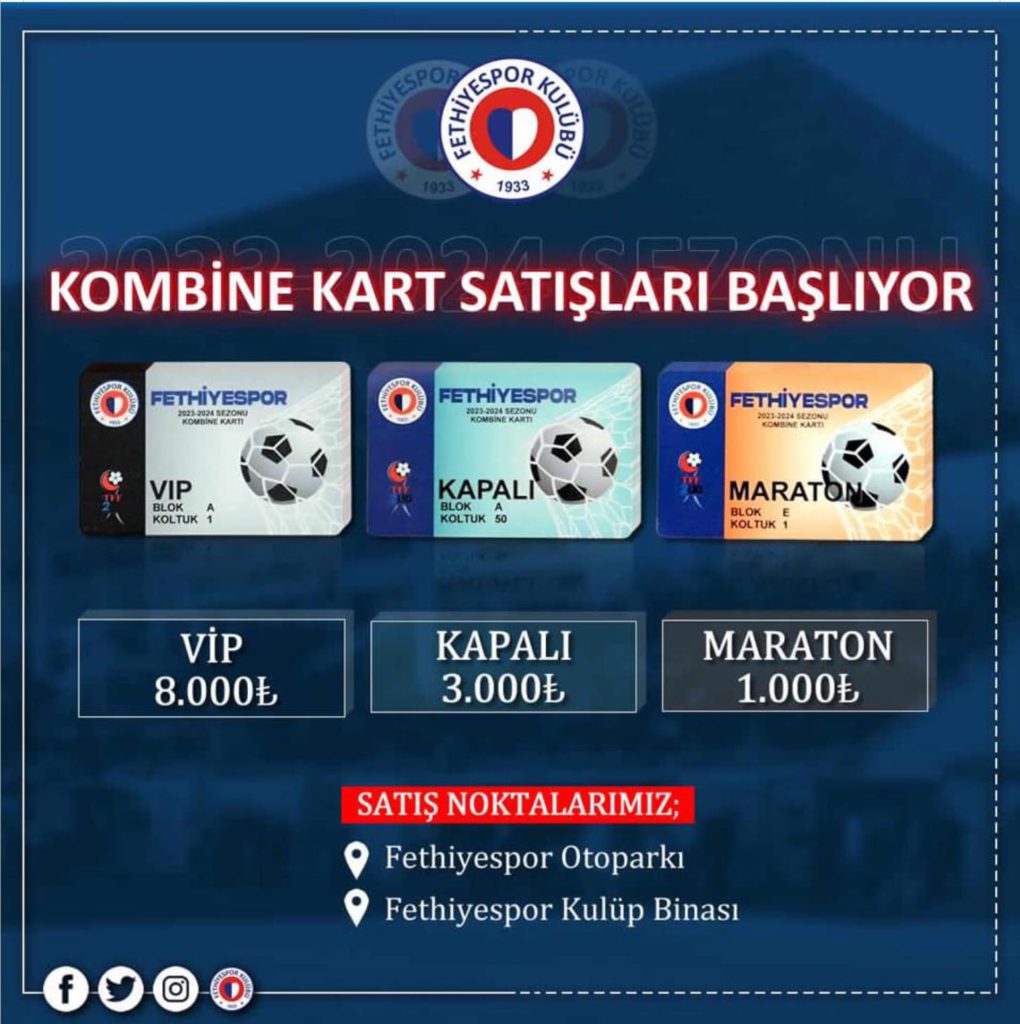 The 2023-2024 season Fethi̇yespor football squad s shown on the poster below.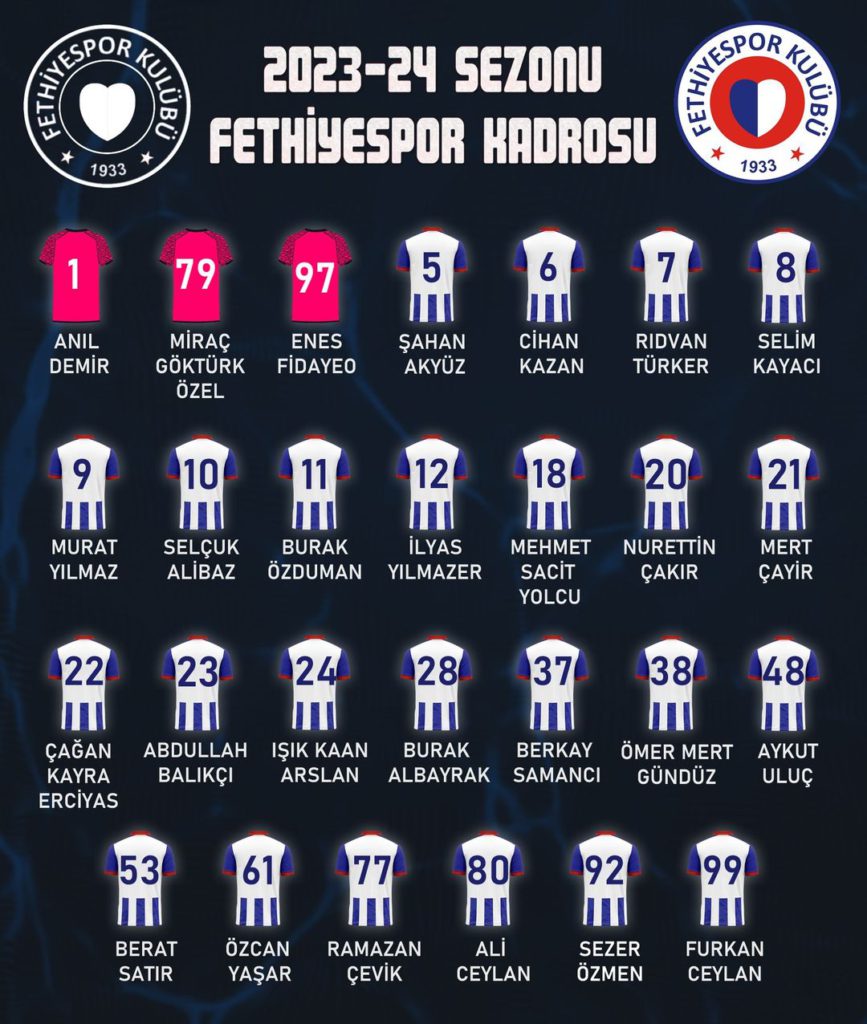 Match Results
Fethiyespor drew their home match against Somaspor on Saturday. The final score was 1-1.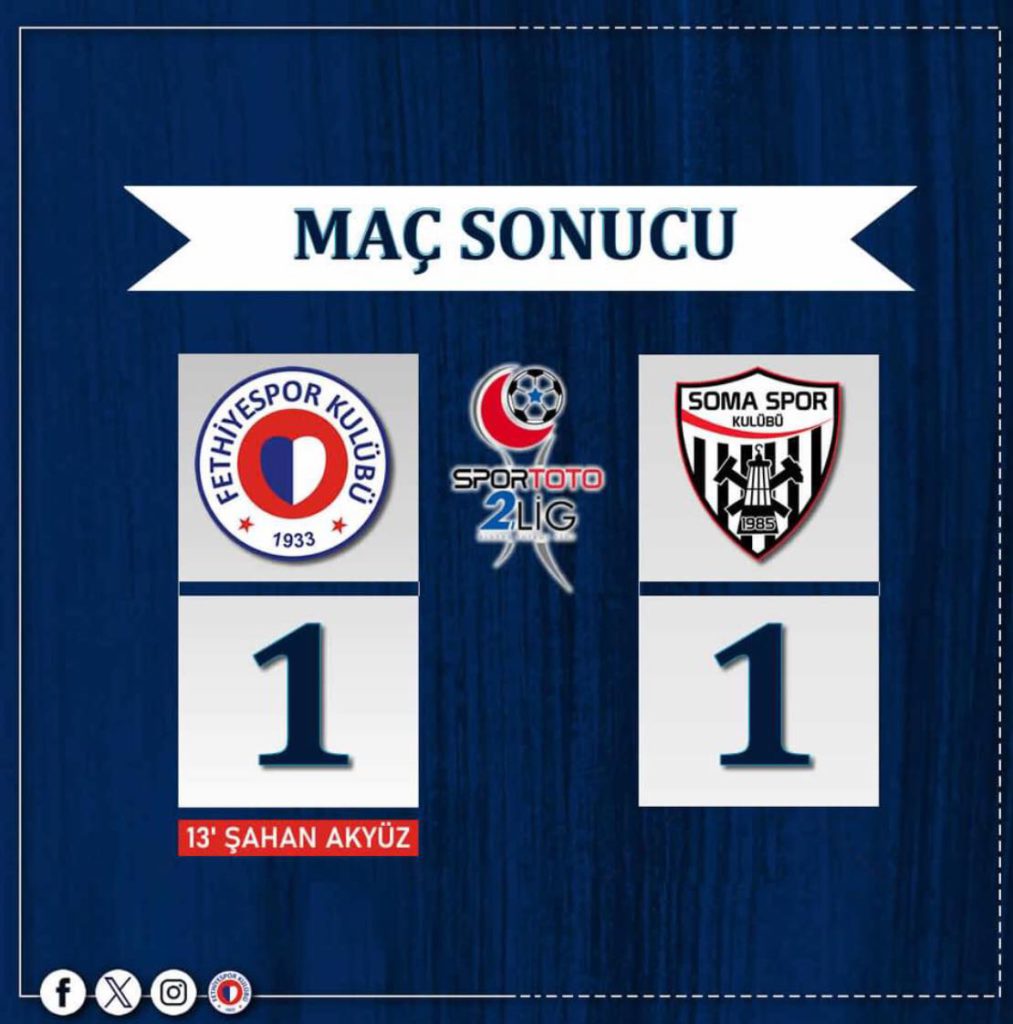 Fethiyespor drop to 17th place on the league table with 5 matches played.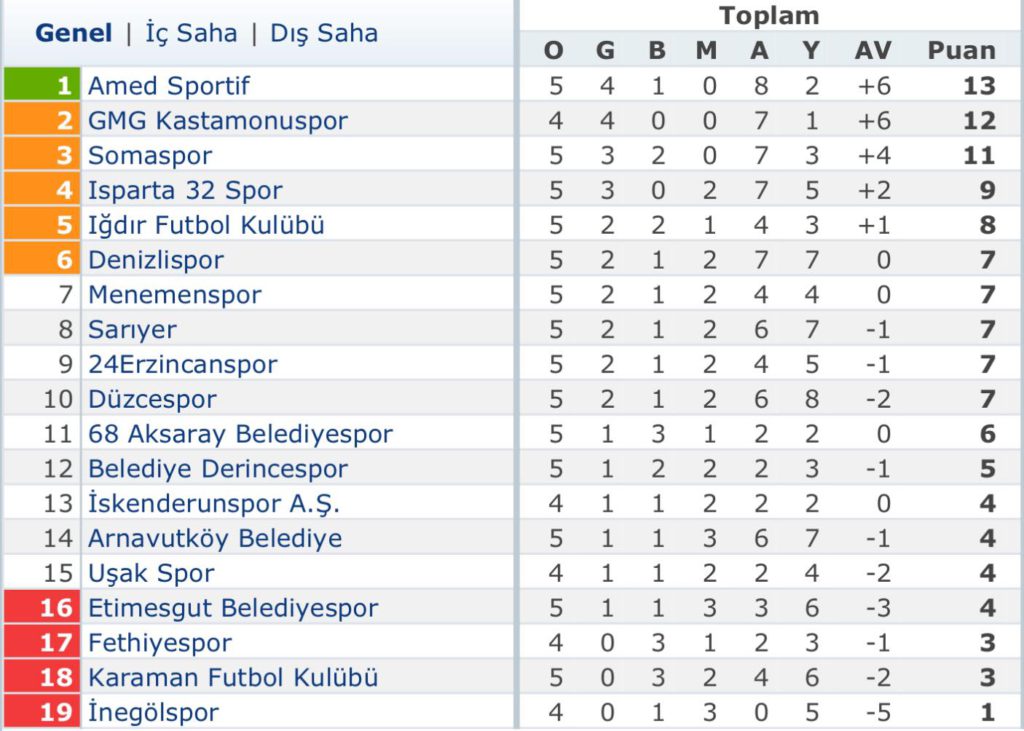 League Matches
Sunday 1st October away against Menemen Futbol Kulübü. The kick-off time is at 19:00.

For more information about Fethiyespor please visit:
Join the Fethiyespor Yabancilar group on Facebook for more news and updates
You can also follow Fethiyespor on Twitter and Instagram
Turkish Lira (TL) exchange rates
The British Pound bought 33.25 TL by the close of business on Friday. The week before it was selling for 33.43 TL.
The US Dollar bought 27.17 TL by the close of business on Friday. The week before it was selling for 26.99 TL.
The Euro bought 28.97 TL by the close of business on Friday. The week before it was selling for 28.80 TL.
Source: exchangerates.org.uk
Weather Forecast
Here's your weather forecast for the week ahead.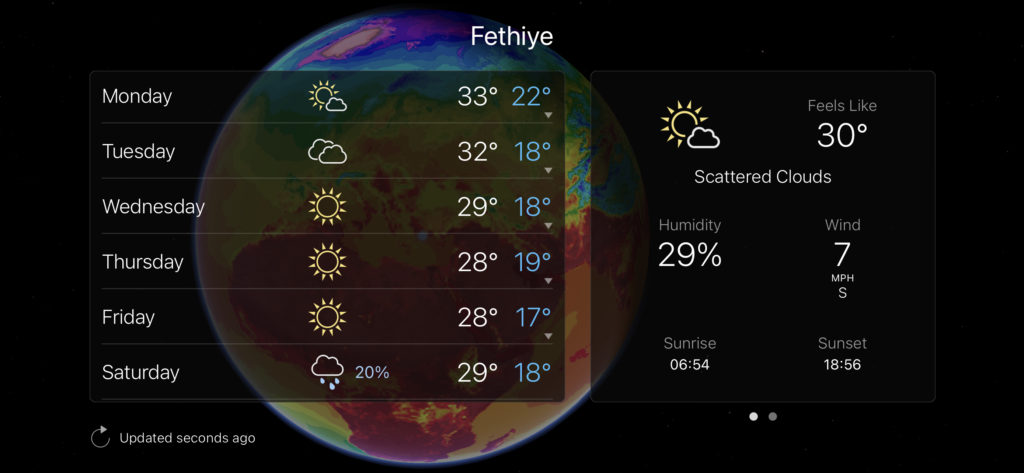 Source: Living Earth
Connect with us on social media for regular updates.