Welcome to our pick of last week's news from Fethiye and around Türkiye.
Curated from various news sources.
NEWS
Some 200 hotels in Antalya host quake survivors
Hotels in the southern province of Antalya, the capital of tourism, embraced quake survivors after the earthquake disasters that affected 11 provinces.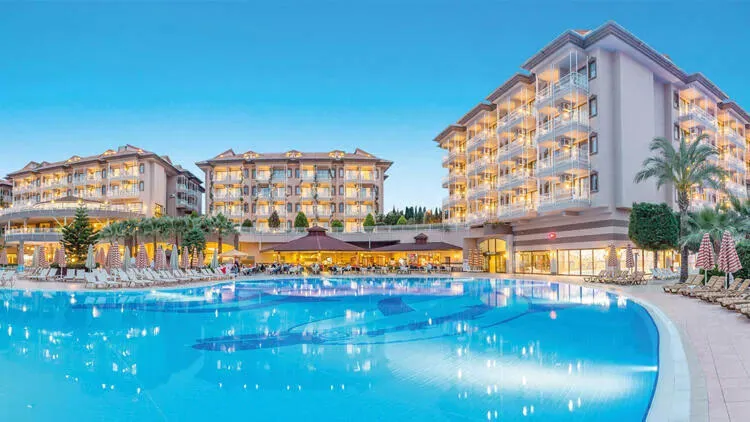 A total of 200 accommodation centers across the city are hosting 85,000 disaster victims.
Antalya Provincial Directorate of Tourism and tourism associations, have provided shelter to people in districts with high bed capacity such as Alanya, Manavgat and Kemer, since the first week of the quakes.
Kaan Kavaloğlu, president of the Mediterranean Touristic Hoteliers Association (AKTOB), said that all hotels in Antalya mobilized for earthquake survivors, along with district governorships, municipalities and city residents.
He noted that as the tourism season is approaching, they had to make some arrangements and the number of quake survivors they are hosting has dropped to around 10,000 people.
A budget has been allocated for the quake survivors who would like to relocate to other provinces outside Antalya. An agreement with the Association of Turkish Travel Agencies (TÜRSAB) was made for their transportation.
Industry officials stated that the accommodation of quake survivors (based on the number of overnight stays) has cost approximately 622.2 million Turkish Liras (30 million euros) throughout Antalya.
Source: https://www.hurriyetdailynews.com/some-200-hotels-in-antalya-host-quake-survivors-181852
Caretta Caretta Tuba traveled 20 thousand kilometers
Tuba, a caretta caretta that was found injured in the western province of Muğla and released back into the sea after treatment with a satellite tracking device implant, has covered a distance of 20 thousand kilometers in 3.5 years.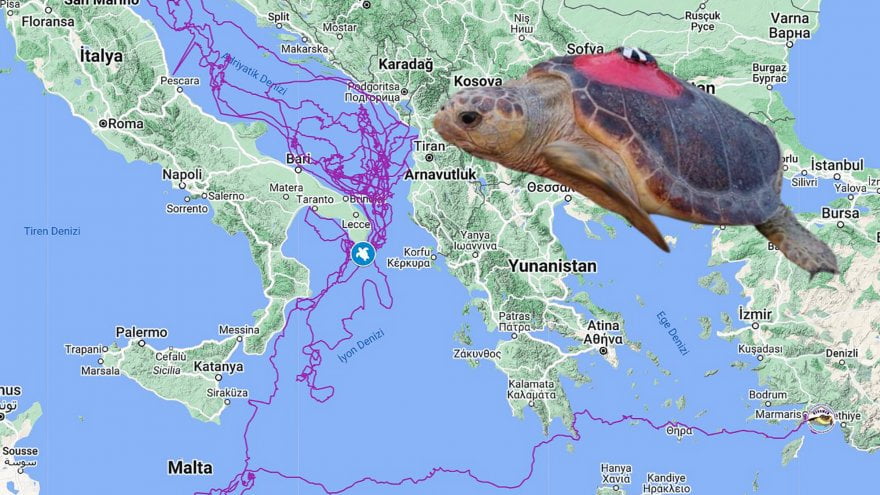 The 25-30 year old caretta caretta named "Tuba", was put into the sea with the support of TUI Care Foundation on 28 August 2019 and is the first to be tracked from Turkey to the Adriatic.
The map of the route Tuba has travelled shows migration, feeding habits, where she orients to the beach and, how the route is affected by the magnetic field of the earth and the direction of the current.
Tuba, whose route was viewed 8 million times on the map produced by the tracking device, has traveled 20 thousand kilometers in 3.5 years.
DEKAMER Project Coordinator Prof. Dr. Yakup Kaska told Anadolu Agency (AA) that Tuba was located in the Ionian Sea.
Kaska also said that turtles build nests every 3-4 years and they hope to see Tuba again this summer.
Source: Uydu takibinde izlenen "Caretta Caretta Tuba" 20 bin kilometre yol gitti
British Ambassador Jill Morris CMG officially starts her tour as British Ambassador to Turkiye
Jill Morris, presented her credentials to Turkish President Recep Tayyip Erdoğan on 22 March 2023 and officially started her tour as British Ambassador to Turkey. She is the UK's first female Ambassador to Turkiye.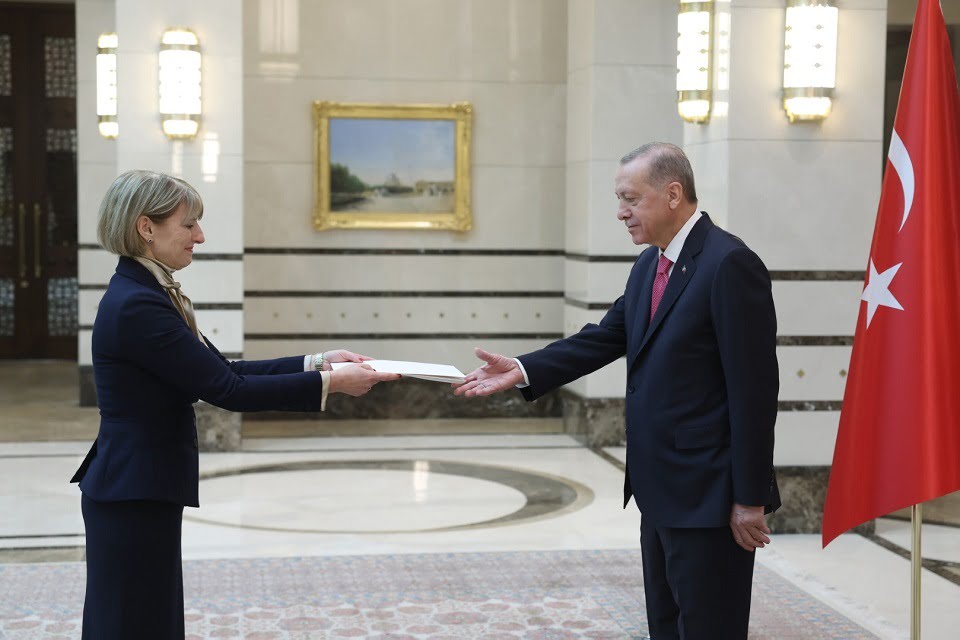 British Ambassador Jill Morris CMG paid a visit to Anıtkabir on her first full day in office. She was accompanied by Embassy Staff.
Jill Morris laid a wreath at the mausoleum and observed a minute's silence before signing the Anıtkabir Memorial Book. She wrote the following lines:
"I am deeply honoured and proud to represent the UK in Turkiye, laying a wreath at the mausoleum of Mustafa Kemal Ataturk and paying my heartfelt tribute and respect to the father of modern Turkiye. The UK and Turkiye have strong, deep rooted relations, including as allies in NATO. I look forward to strengthening further our partnership as we celebrate the centenary of the Turkish Republic in 2023."

A biography of Jill Morris can be found here

Source: Gov.UK
Türkiye fines WhatsApp, Meta for flouting data rules
Türkiye's personal data protection watchdog fined messaging platform WhatsApp and parent company Meta for failing to enroll in the country's Data Controllers' Registry.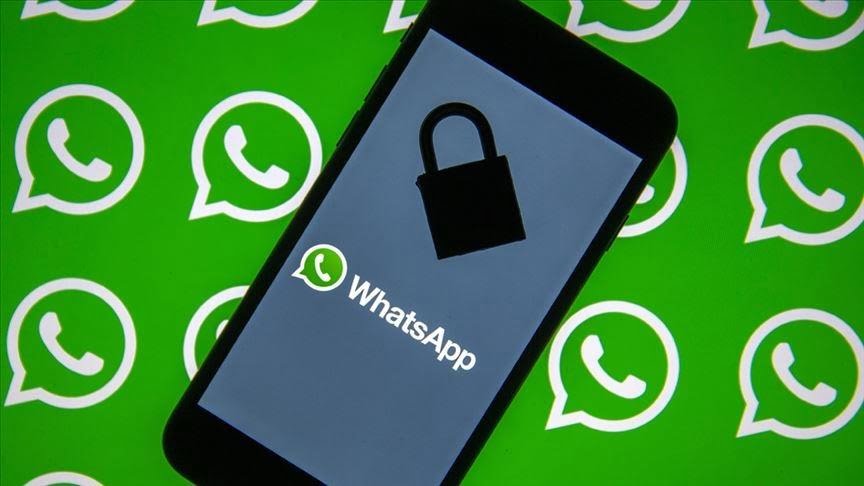 According to information received by Anadolu correspondent, the Personal Data Protection Authority (KVKK) slapped an administrative fine of 2.6 million liras ($140,000) on each firm.
The KVKK also ordered Meta and WhatsApp to enroll in the registry within 30 days.
Source: https://www.aa.com.tr/en/science-technology/turkiye-fines-whatsapp-meta-for-flouting-data-rules/2853047
Turkish central bank reports $3.78B profit for 2022
The Central Bank of the Republic of Türkiye (CBRT) has reported a net profit of TL 72.02 billion ($3.78 billion) for the year 2022, according to the balance sheet published Friday in the Official Gazette.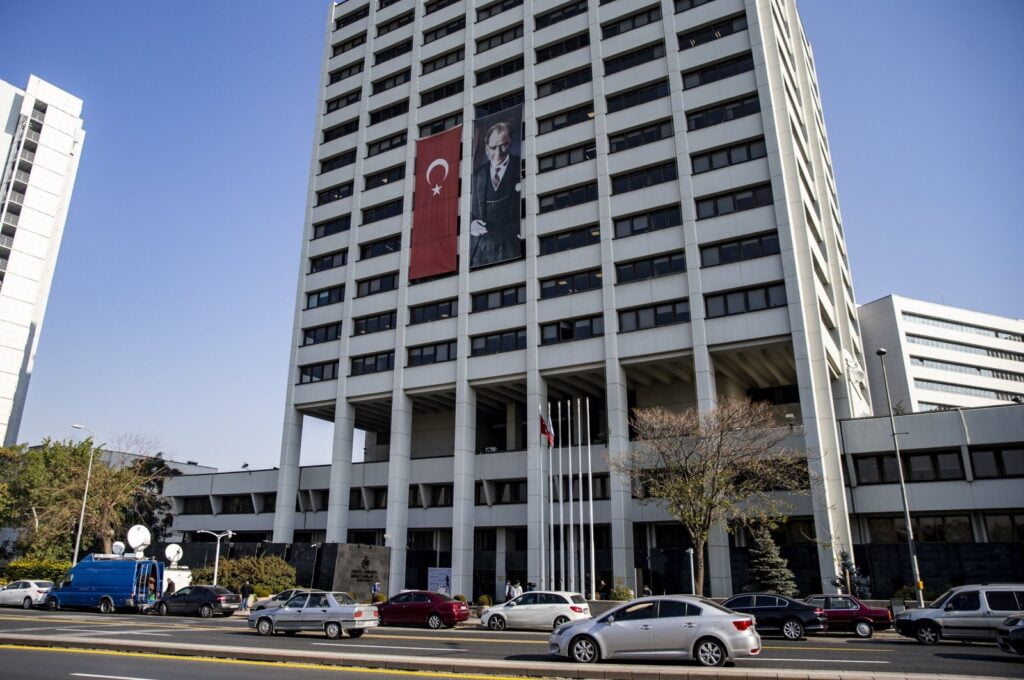 This is an increase from the CBRT's profit of TL 57.5 billion in 2021.
The bank's tax liabilities for the last year were TL 22.3 billion.
Meanwhile, the CBRT has previously said that it has donated TL 30 billion from its 2022 balance sheet profit for the earthquake relief efforts. Two major quakes hit Türkiye's southeastern region on Feb. 6, affecting 11 provinces and leading the government institutions to run a campaign for relief and reconstruction efforts.
Following the CBRT's annual general assembly, which will be held on March 28, 2023, the bank will transfer its profits from the previous year to the Treasury within a few days, as long as there are no delays and legal provisions are set aside.
Source: https://www.dailysabah.com/business/finance/turkish-central-bank-reports-378b-profit-for-2022
SPORT
Türkiye makes good start to EURO 2024 quals by beating Armenia 2-1
Türkiye made a good start to the 2024 UEFA European Football Championship (EURO 2024) qualification round on Saturday by beating Armenia 2-1 in a Group D match.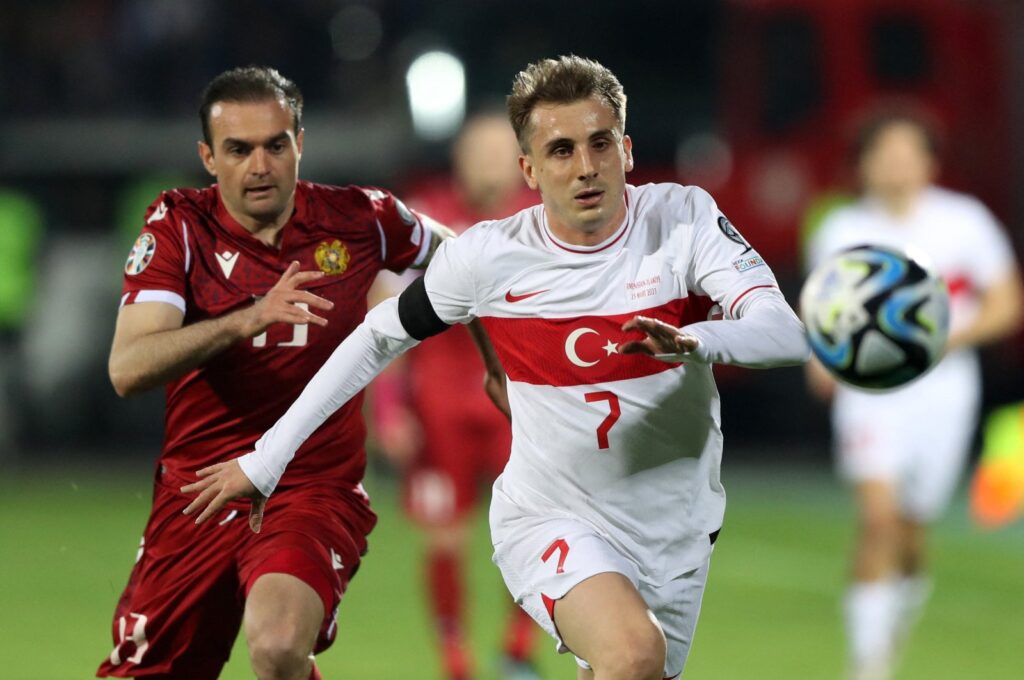 Türkiye fell behind with an own goal from defender Ozan Kabak in the 10th minute at Republican Stadium in Yerevan.
Orkun Kökçü's well-placed long shot leveled the score in the 35th minute, and the first half ended 1-1.
Kerem Aktürkoğlu, who was subbed-in in the second half, brought the lead to the Crescent Stars in the 64th minute, and the game ended 2-1.
Türkiye, which is currently at top spot of Group D with 3 points, will take on Croatia in the next group game on Tuesday.
Source: Anadolu Agency
Fethiyespor
Thank you to Brian Lloyd for the Fethiyespor updates.
Fethiyespor celebrates 90th anniversary
A march was organized from the Fethiyespor club to the Atatürk Monument in Beşkaza Square to celebrate the club's 90th anniversary on Thursday.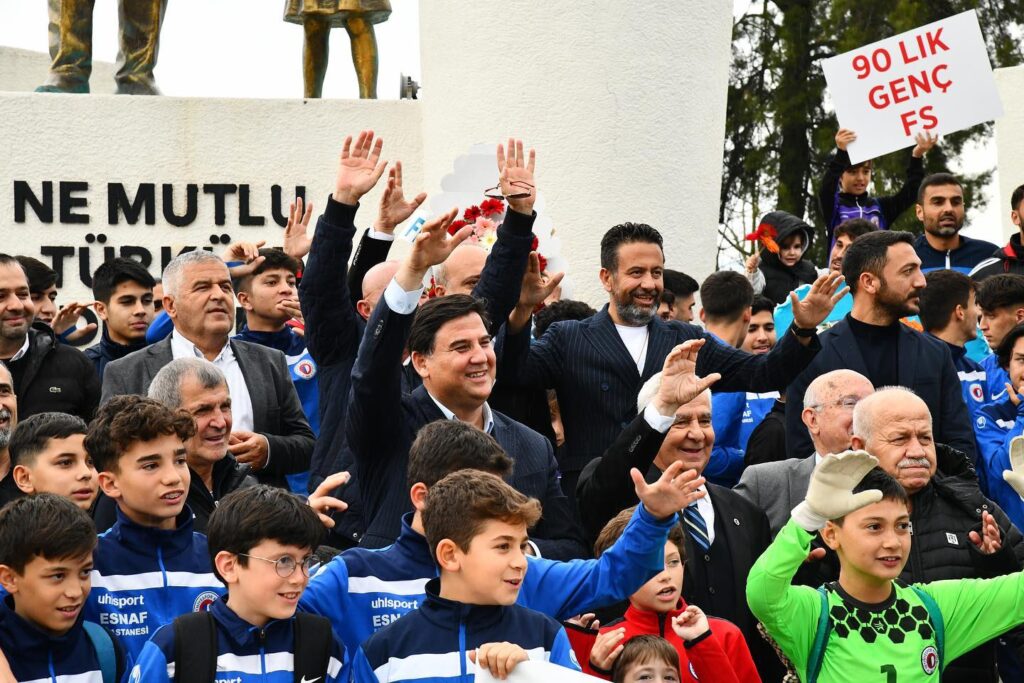 Fethiye Mayor Alim Karaca, Fethiyespor President Esat Bakırcı, coach Erhan Altın, players in dark blue and white, infrastructure and academy athletes, managers, club employees and supporters attended the march, which was accompanied by the Fethiye Municipality Band.
Fethiyespor was founded on March 23, 1933.
Match Results
Fethiyespor lost their home game against Kocaelispor on Saturday. The final score was 0-1.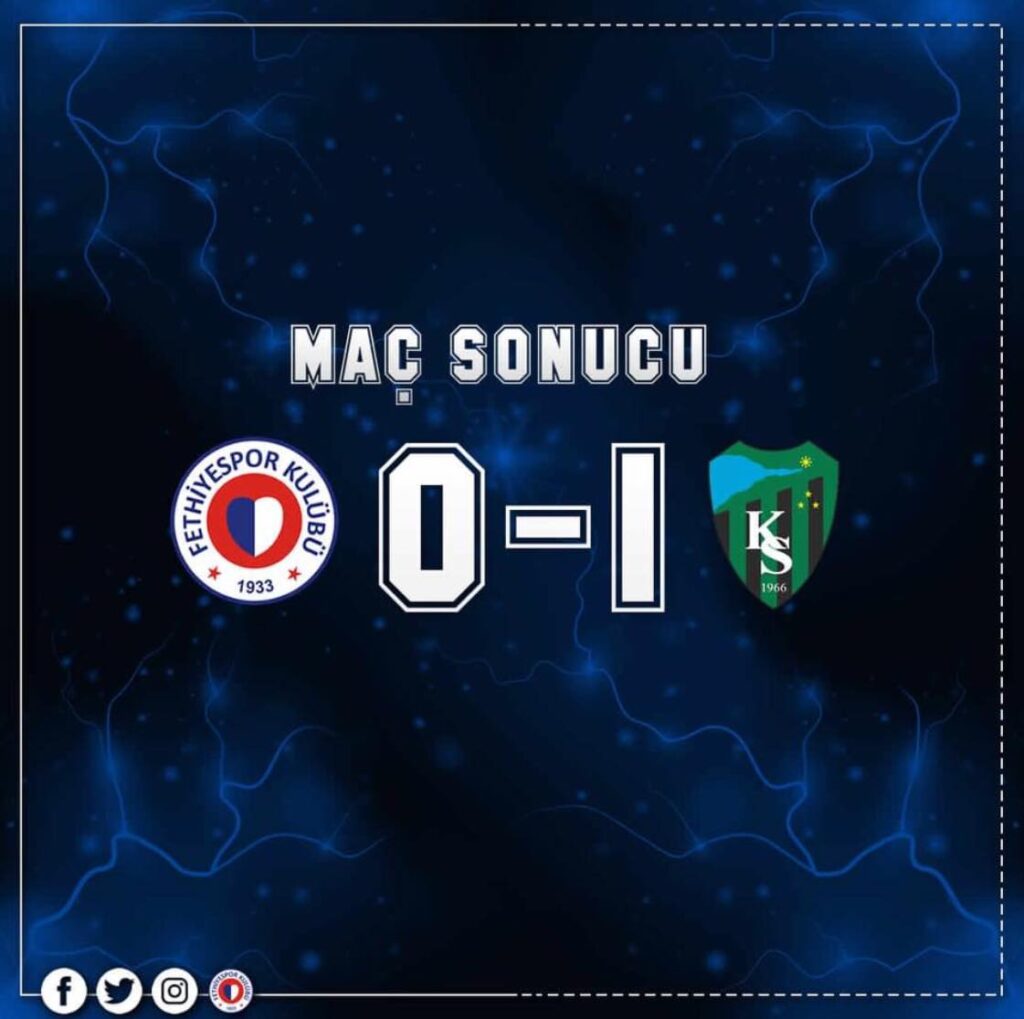 Fethiyespor drop to 12th place on the league table with 28 matches played.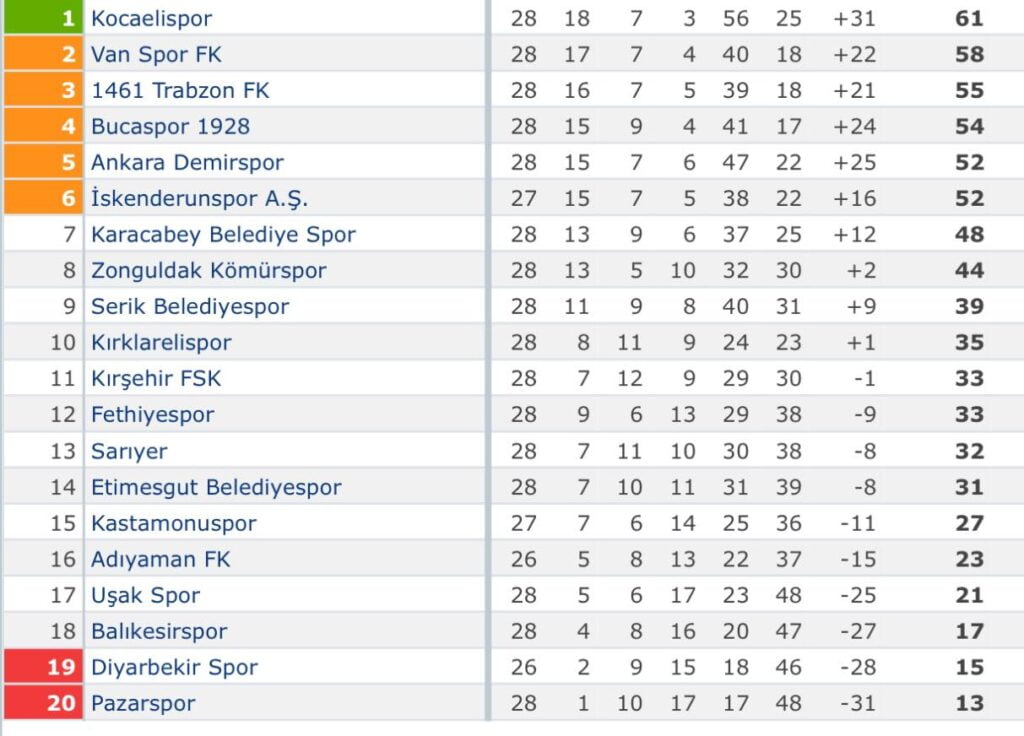 League Matches
Wednesday 29th March away against Kırşehir FSK. The kick-off time is at 14:00.

Sunday 2nd March at home against Serik Belediyespor. The kick-off time is at 15:00.

For more information about Fethiyespor please visit:
Join the Fethiyespor Yabancilar group on Facebook for more news and updates
You can also follow Fethiyespor on Twitter and Instagram
Turkish Lira (TL) exchange rates
The British Pound bought 23.27 TL by the close of business on Friday. The week before it was selling for 23.16 TL.
The US Dollar bought 19.03 TL by the close of business on Friday. The week before it was selling for 19.01 TL.
The Euro bought 20.51 TL by the close of business on Friday. The week before it was selling for 20.44 TL.
Source: exchangerates.org.uk
Weather Forecast
Here's your weather forecast for the week ahead.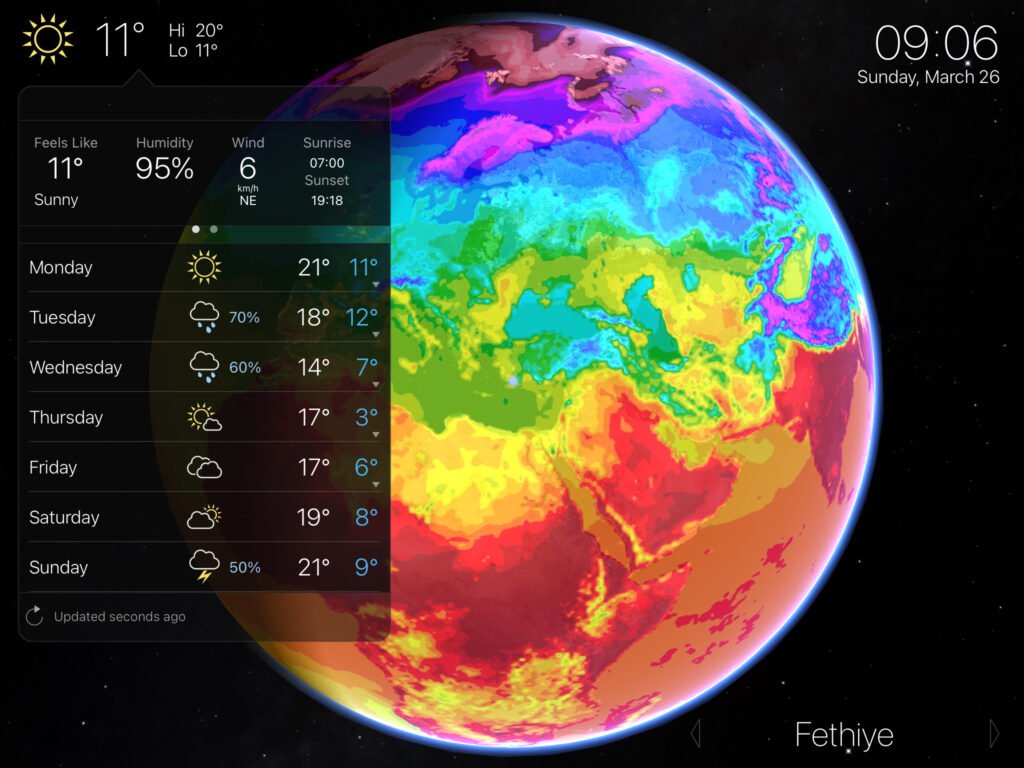 Source: Living Earth
Connect with us on social media for regular updates.