Welcome to our pick of last week's news from Fethiye and around Türkiye.
Curated from various news sources.
NEWS
Heavy rains, storms continue to wreak havoc in Türkiye
The Turkish State Meteorology Services has issued alerts for 17 of Türkiye's all 81 provinces as harsh weather continues to wreak havoc in the country and temperatures drop by 8 to 12 degrees.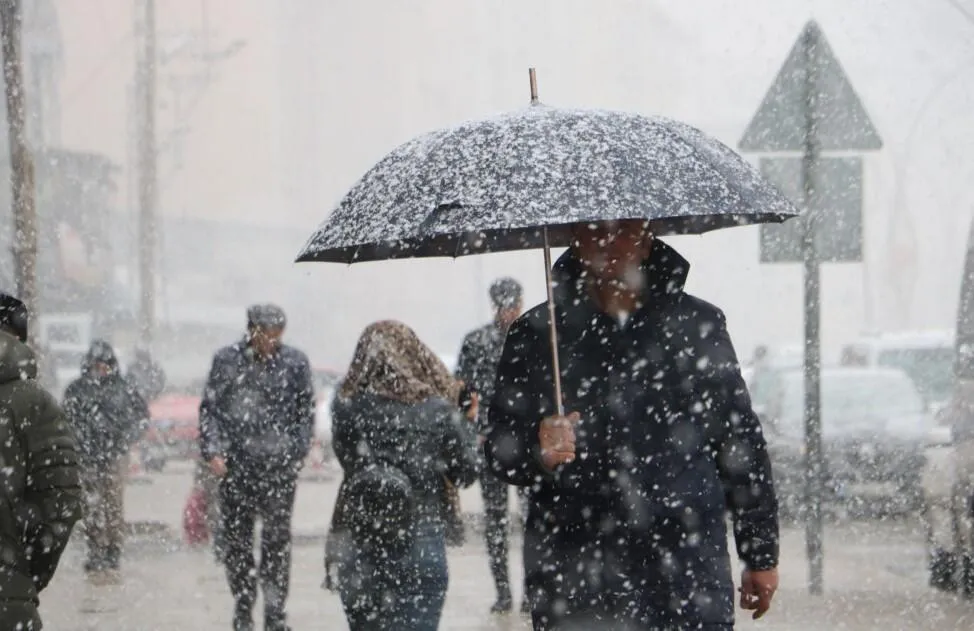 According to the bureau's latest forecast, the weather will be partly cloudy and rainy in the north of Marmara, east of Central Anatolia, western and eastern Black Sea regions, Eastern Anatolia (except Malatya), east of Southeastern Anatolia and around the northern province of Ordu.
Temperatures are expected to remain below seasonal norms across the country.
The wind is expected to blow from the north and northwestern directions in the interior of the eastern Mediterranean, southeastern Central Anatolia, eastern and southeastern Anatolia and west of eastern and southeastern Anatolia, in the form of strong and localized storms (50 to 70 km/h).
While rainfall is not expected in large parts of the country on April 1, torrential rains are expected in Marmara, Aegean, Western Black Sea and Mediterranean regions on April 2.
Source: https://www.hurriyetdailynews.com/heavy-rains-storms-continue-to-wreak-havoc-in-turkiye-182025
Waste collection boats prepare for season
Muğla Metropolitan Municipality is preparing for the tourism season with 7 waste collection boats to keep the seas cleaner.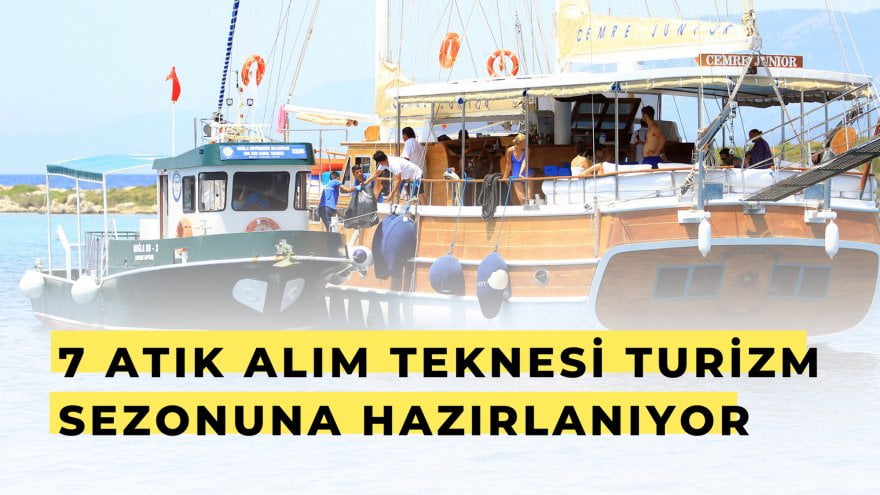 The boats, currently undergoing maintenance, will start to collect waste and bilge as of May. Muğla Metropolitan Municipality has served 15 thousand 992 boats in Göcek, Gökova Bay and Dalaman bays so far, collecting 12 thousand 420 liters of waste oil, 46 thousand 720 liters of bilge, 14 million 478 thousand 822 liters of sewage, and 16 million 254 thousand 795 kg of solid waste.
The waste is collected from sea vehicles as part of the 'Blue Sea Clean Coasts' project and is deposited at the waste collection centres in Göcek and Akyaka.
Source: https://www.muglagazetesi.com.tr/7-atik-alim-teknesi-turizm-sezonuna-hazirlaniyor-142758h.htm
Antalya Airport Receives €140 Million EBRD Loan For Expansion
The European Bank for Reconstruction and Development (EBRD) says it is providing a €140 million ($152 million) bridge loan to the Fraport TAV Antalya Yatirim joint venture (JV), which manages Antalya Airport (AYT), to complete its infrastructure project.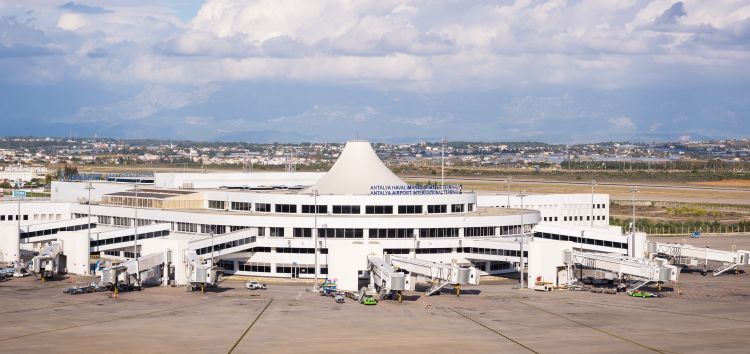 The project includes expanding AYT's Terminal 2 to 190,000 m², more than doubling its size. The airport's domestic terminal will also more than double in size to 78,000 m².
"A new multi-story carpark will have a heliport on its roof, which will be able to accommodate eight helicopters," according to AYT. "New general aviation and cargo terminals will be built together with access roads to divert the traffic from the main passenger access."
The EBRD funds will finance the completion of a solar power plant, among other initiatives that the bank says will make the airport more efficient and enable it to handle more passengers. "By increasing the airport's passenger capacity, which is currently operating near capacity, the region will be able to enhance its share of tourists from key markets and develop the industry in general, which is critical for the economy as tourism is a key source of revenue," the EBRD says. "Works will include expanding passenger terminals, boosting the number of apron spaces and taxiways, and creating additional service facilities."
TAV Airports Deputy CEO and CFO Burcu Geris says the loan "will contribute to the capacity investments in the airport, which have been planned to serve Antalya for another 25 years of growth. Ongoing investments will strengthen Antalya's position as a leading airport in the region in terms of environmental protection and create increased value for stakeholders and local communities for years to come."
ATY handled 30 million passengers in 2022. "Antalya Airport is today the number one gateway to the picturesque south coast of Turkey," Fraport VP-International Activities and Services Michael Reusch says. "To accommodate future demand, it is necessary to develop the airport sustainably in accordance with international standards."
Source: https://www.routesonline.com/news/29/breaking-news/299528/antalya-airport-receives-140-million-ebrd-loan-for-expansion/
Int'l Day of Zero Waste: UN lauds Türkiye's efforts in fighting waste
UN Secretary-General Antonio Guterres has lauded the leadership of the Turkish government and First Lady Emine Erdogan in combatting global waste, which he said is "making a mess of our world."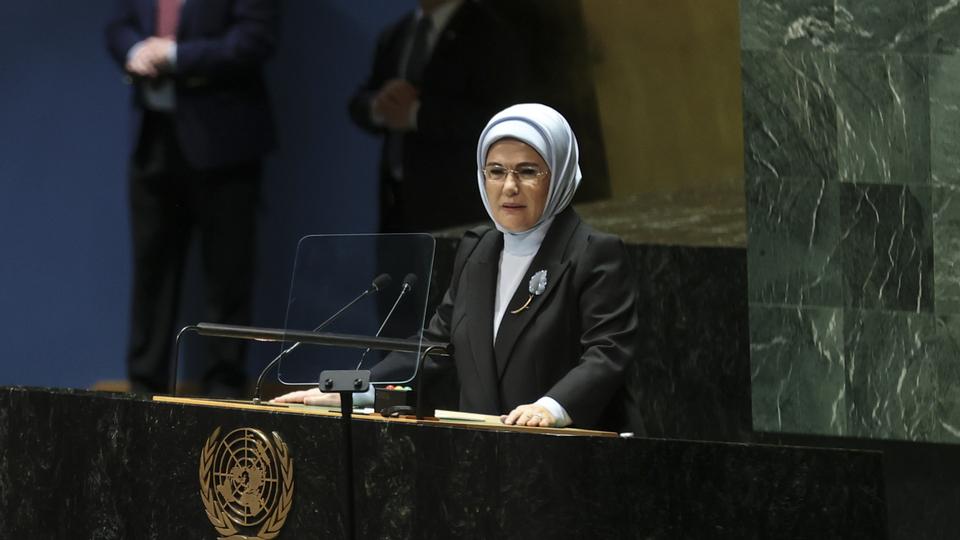 "Humanity is treating our planet like a garbage dump. We are trashing our only home. We're spewing a torrent of waste and pollution that is affecting our environment, our economies, and our health," Guterres told the UN General Assembly as it commemorated the first Zero Waste Day on Thursday, part of an initiative led by the Turkish first lady.
"I want to recognise and salute the leadership of the government of Türkiye and First Lady Emine Erdogan on this vital issue," added the UN chief.
In 2017, under the auspices of Turkish first lady Emine Erdogan, Türkiye launched the zero waste project to highlight the importance of eliminating waste in fighting the climate crisis.
The project has drawn international praise.
Last December, the UN General Assembly unanimously adopted a resolution on a zero waste initiative presented by Türkiye declaring March 30 as the International Day of Zero Waste.
Source: https://www.trtworld.com/life/int-l-day-of-zero-waste-un-lauds-türkiye-s-efforts-in-fighting-waste-66625
SPORT
Manchester City manager encourages donations for quake victims in Türkiye, Syria
Manchester City manager Pep Guardiola has called for helping the people affected by last month's earthquakes in Türkiye and Syria.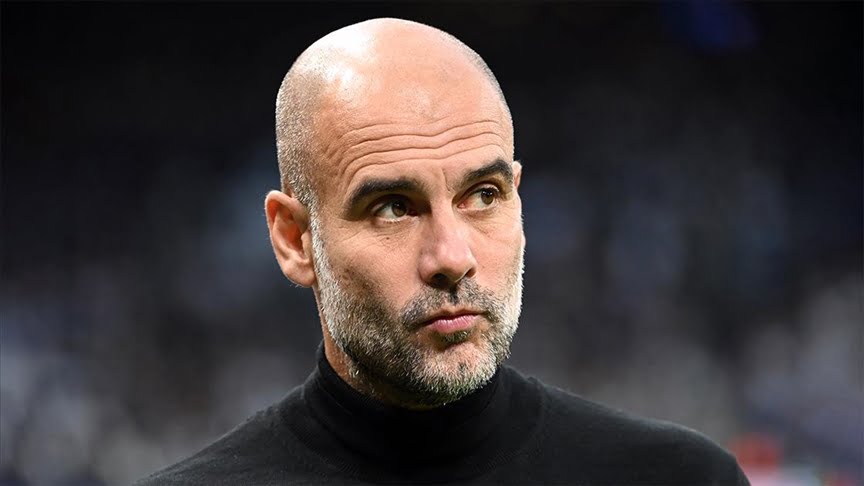 Guardiola, 52, took part in the "shoulder-to-shoulder" fundraising campaign, organized by Türkiye's Youth and Sports Ministry, the Turkish Football Federation, the Turkish Union of Clubs, and beIN Media Group.
"On behalf of Manchester City, we want to send for this tragedy in Türkiye and Syria, for all the people there," Guardiola said in a video message posted on Twitter by the Turkish Football Federation.
"Please if you have something to donate, to make any gesture count, just do it. We will do it on behalf of Manchester City. Hopefully, everyone can do the same," Guardiola added.
The campaign aims to aid quake victims and is taking place until June 15 under the leadership of the Turkish Ministry of Youth and Sports, the Turkish Football Federation, the Super Lig Clubs Association Foundation and beIN Media Group.
Famous sports figures participated in the campaign such as European Club Association Chairman Nasser Al-Khelaifi, Kylian Mbappe, Jurgen Klopp, Pep Guardiola, Ruud Gullit, Mikel Arteta, Arsene Wenger, and Reece James.
On Feb. 6, magnitude 7.7 and 7.6 earthquakes struck 11 Turkish provinces — Adana, Adiyaman, Diyarbakir, Elazig, Hatay, Gaziantep, Kahramanmaras, Kilis, Malatya, Osmaniye and Sanliurfa. The quakes claimed more than 50,000 lives.
More than 13.5 million people in Türkiye have been affected by the devastating earthquakes as well as many others in northern Syria.
Source: Anadolu Agency
Turkey 0-2 Croatia: Hosts lose in first home international since earthquakes
Turkey played their first home international fixture since two powerful earthquakes in the country claimed 50,000 lives.
A giant banner paying tribute to those affected was unveiled before kick-off in the Euro 2024 qualifier against Croatia in Istanbul.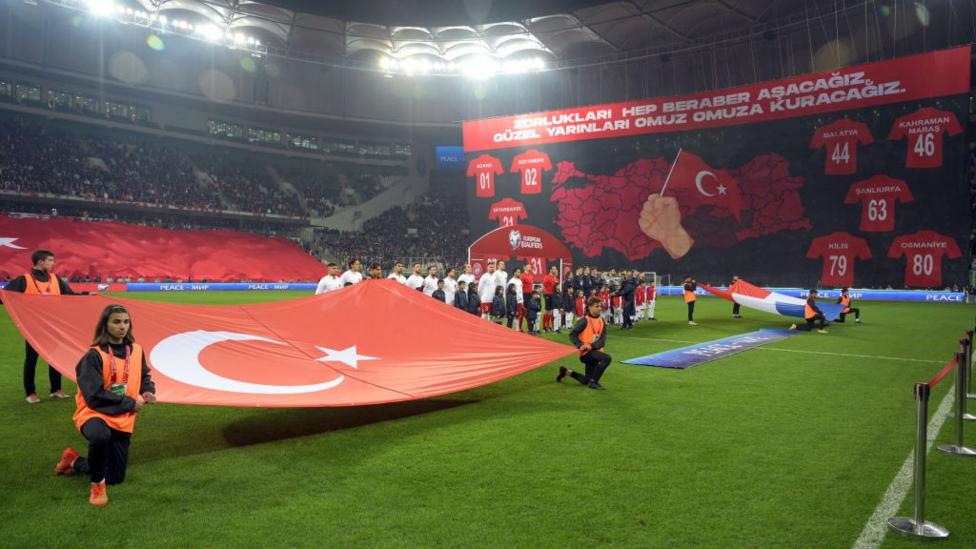 Chelsea's Mateo Kovacic scored twice to secure the win for the visitors.
The win means Croatia are second in Euro 2024 qualifying Group D, level on four points with Wales.
Source: https://www.bbc.co.uk/sport/football/65107366
Fethiyespor
Thank you to Brian Lloyd for the Fethiyespor updates.
Match Results
Fethiyespor lost their away game against Kırşehir FSK on Wednesday. The final score was 5-3.
Fethiyespor won their home game against Serik Belediyespor on Sunday. The final score was 2-0.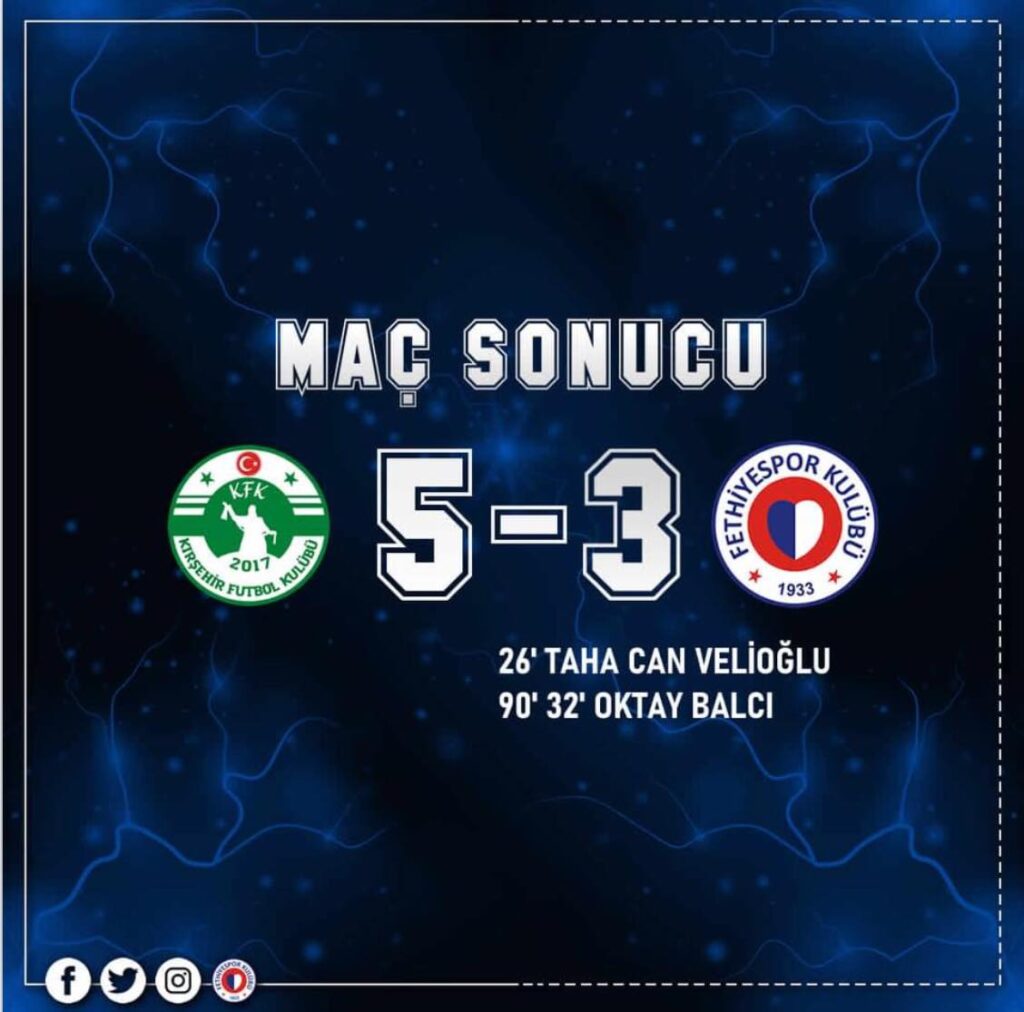 Fethiyespor stay in 12th place on the league table with 30 matches played.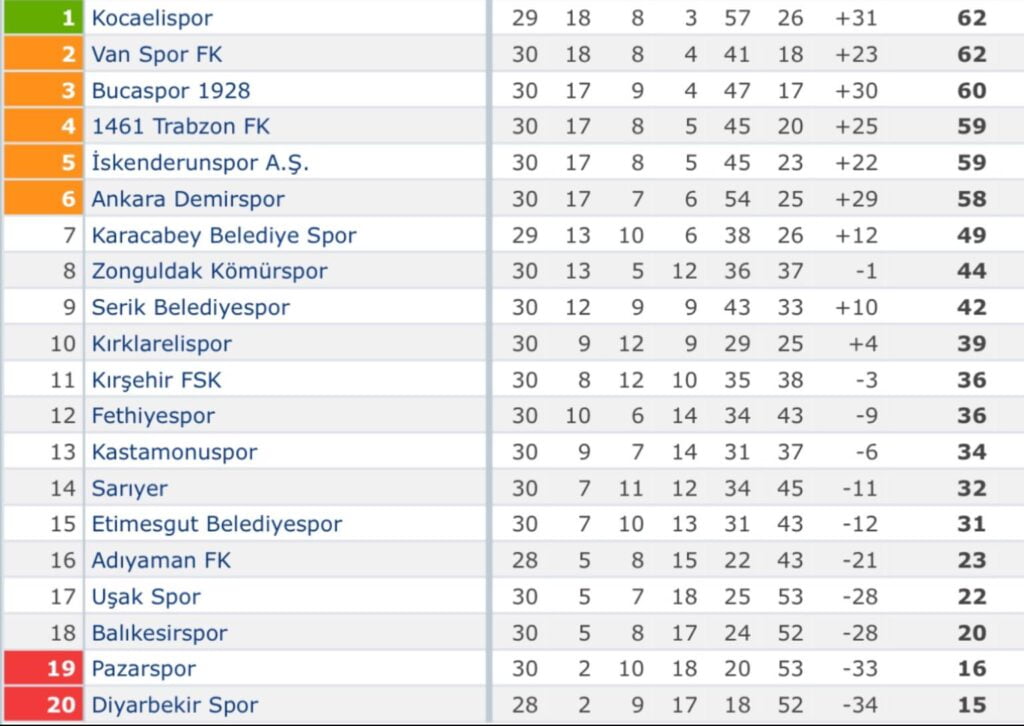 League Matches
Sunday 9th April away against Sariyer. The kick-off time is at 15:00.

For more information about Fethiyespor please visit:
Join the Fethiyespor Yabancilar group on Facebook for more news and updates
You can also follow Fethiyespor on Twitter and Instagram
Turkish Lira (TL) exchange rates
The British Pound bought 23.67 TL by the close of business on Friday. The week before it was selling for 23.27 TL.
The US Dollar bought 19.17 TL by the close of business on Friday. The week before it was selling for 19.03 TL.
The Euro bought 20.84 TL by the close of business on Friday. The week before it was selling for 20.51 TL.
Source: exchangerates.org.uk
Weather Forecast
Here's your weather forecast for the week ahead.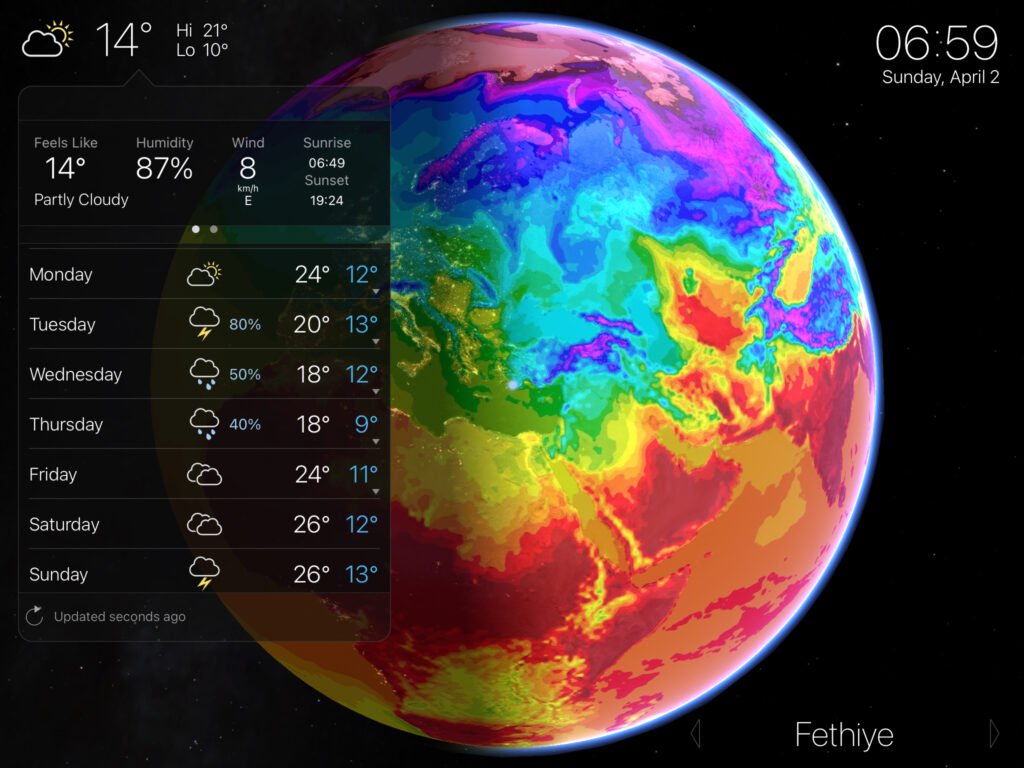 Source: Living Earth
Connect with us on social media for regular updates.