Welcome to our pick of last week's news from Fethiye and around Türkiye.
Curated from various news sources.
NEWS
Fire in maquis area in Bodrum
A fire broke out in Bodrum's Aspat Mandıra Hill on Saturday night.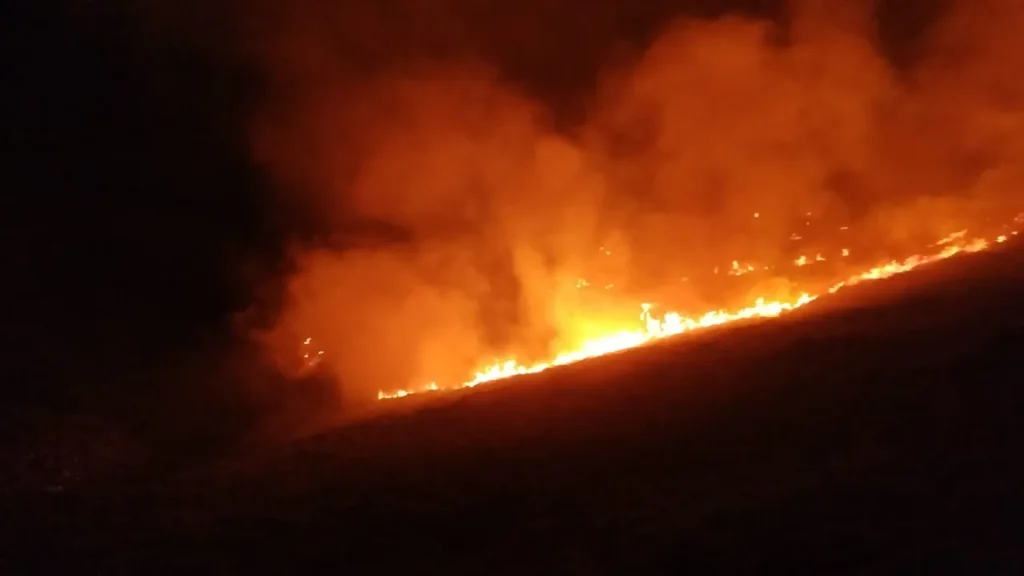 Teams from Bodrum fire brigade intervened in the fire.
About 20 acres of maquis area burned. The cause of the fire is not known.
Source: https://www.muglagazetesi.com.tr/bodrum-aspatta-cikan-yangin-sonduruldu-143824h.htm
Seydikemer Municipality Police Teams rescue exhausted puppy
Seydikemer Municipality police teams stopped and gave water to an exhausted puppy they saw on the roadside in Çukurincir District.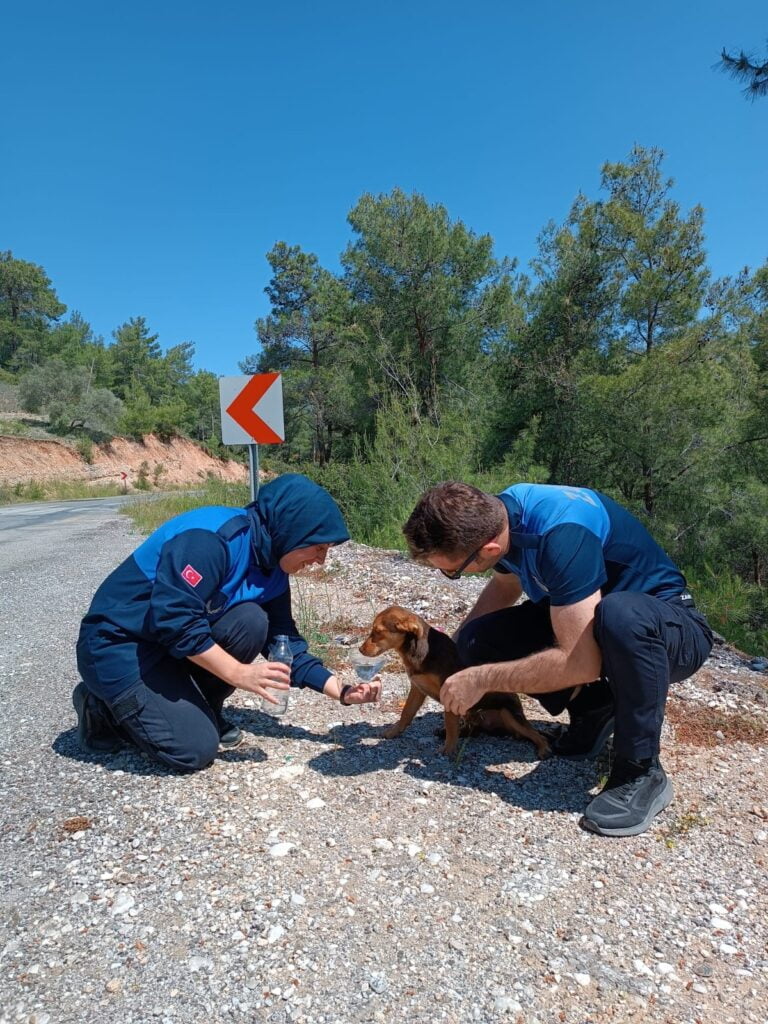 The team then delivered the dog to Seydikemer Municipality Stray Animals Temporary Care Home and Rehabilitation Center where the health of the puppy would be checked by the veterinarian who works at the shelter.
Source: Fethiye Haber Bülteni
Ukrainian orphans mark their first year of living in Türkiye
Ukrainian orphans, who were brought to Türkiye due to the Russia-Ukraine war, celebrated their first year of living in the country by organizing an event in the southern province of Antalya on Thursday.
During the event held at a hotel in the Kemer district of the Mediterranean resort city, Vasyl Bodnar, the Ukrainian ambassador to Ankara, expressed his appreciation to Türkiye for providing a safe haven for the children.
Bodnar credited Turkish first lady, Emine Erdogan, and Ukraine's first lady, Olena Zelenska, for their initiatives in bringing the children to Türkiye.
The ambassador expressed his admiration for Ankara's hospitality, stating that the children have been able to forget the traumatic sounds of bombs and have instead enjoyed happy days.
"They are our future. I cannot thank you enough. Long live Türkiye, long live Ukraine," said Bodnar.
Source: https://www.aa.com.tr/en/turkiye/ukrainian-orphans-mark-their-first-year-of-living-in-turkiye/2883360
Türkiye plans to bolster aircraft fleet to fight forest fires
Türkiye's Ministry of Agriculture and Forestry plans to bolster its fleet of aircraft and helicopters as a precaution against the chronic issue of forest fires – which affected Mediterranean town resorts along the coast of Muğla and Antalya provinces in 2021, a senior official announced Thursday.
Recep Ateş from the General Directorate of Forestry (OGM) stated that nearly 70 aircraft will be deployed in vulnerable areas along the coastline and inland to combat blazes.
Ateş, who participated in a workshop on the protection of the biological diversity in northwestern Çanakkale province, told reporters that they continue to prepare for the 2023 forest fire season.
Noting that several aircraft have been acquired besides helicopters, Ateş said that they also reinforced preparedness with leased vehicles.
"Apart from that, we added 300 more vehicles to our new fleet of land vehicles, water tankers and pickup trucks," he added.
Source: https://www.dailysabah.com/turkiye/turkiye-counts-on-enhancing-aircraft-fleet-to-fight-forest-fires/news
Türkiye's tourism revenue jumps over 30% as strong trend goes on
Türkiye's tourism revenue jumped by more than a third in the first quarter of this year, official data showed Friday, as the vital industry maintains last year's strong trend despite February's devastating earthquakes in the country's southeast.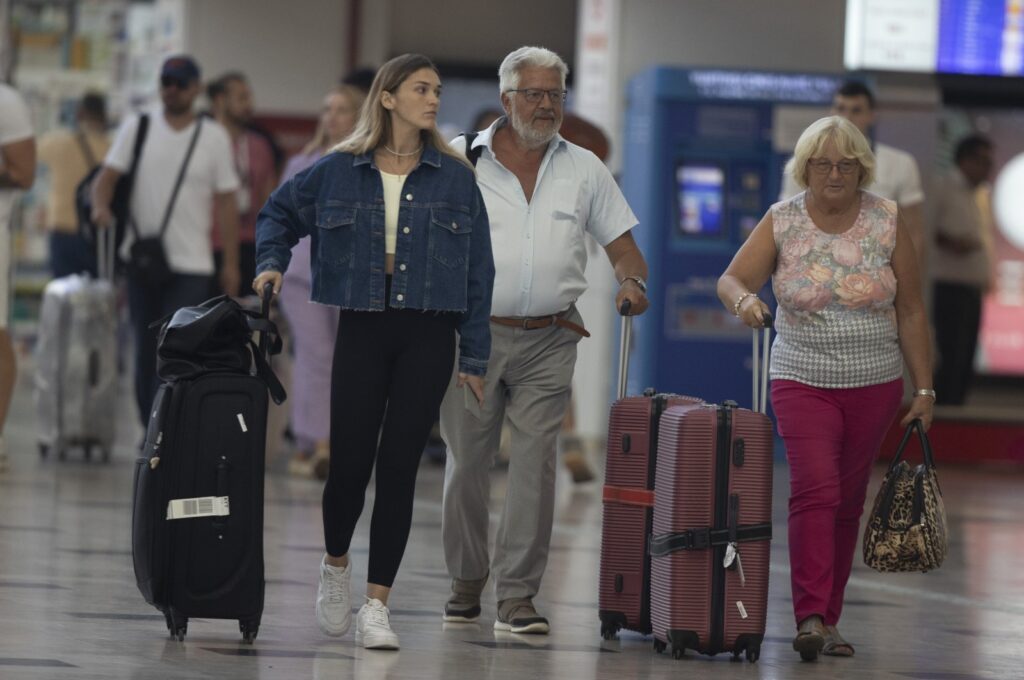 Tourism revenue is critical to Türkiye as President Recep Tayyip Erdoğan and his government focus on reducing the current account deficit to tackle high inflation and interest rates.
Last year's complete rebound from the pandemic fallout saw the number of foreign tourists near the record, generating all-time high revenues and prompting the government to raise its annual tourism estimates.
The tourism income rose 32.3% year-over-year to $8.69 billion in the January-March period, the Turkish Statistical Institute (TurkStat) reported on Friday.
Tourism contributes about 10% to Türkiye's gross domestic product (GDP). Around 1.7 million people worked in accommodation and food services in 2022 – about 5% of total employment.
More here: https://www.dailysabah.com/business/tourism/turkiyes-tourism-revenue-jumps-over-30-as-strong-trend-goes-on
SPORT
Fethiyespor
Thank you to Brian Lloyd for the Fethiyespor updates.
Fethiyespor U17, defeated in quarter finals
Fethiyespor U17 lost to Kocaelispor U17 in the TFF Regional Development Quarter Final away match on Saturday. The final score was 2-1.
Source: https://www.gercekfethiye.com/fethiyespor-u17-ceyrek-finalde-maglup/56626/
Match Results
Fethiyespor won their away game against Pazarspor on Sunday. The final score was 1-7.
Fethiyespor move up to 10th place on the league table with 35 matches played.
League Matches
Sunday 7th May, away against Kırklarelispor. The kick-off time is at 15:00.
For more information about Fethiyespor please visit:
Join the Fethiyespor Yabancilar group on Facebook for more news and updates
You can also follow Fethiyespor on Twitter and Instagram
Turkish Lira (TL) exchange rates
The British Pound bought 24.44 TL by the close of business on Friday. The week before it was selling for 24.12 TL.
The US Dollar bought 19.44 TL by the close of business on Friday. The week before it was selling for 19.40 TL.
The Euro bought 21.64 TL by the close of business on Friday. The week before it was selling for 21.52TL.
Source: exchangerates.org.uk
Weather Forecast
Here's your weather forecast for the week ahead.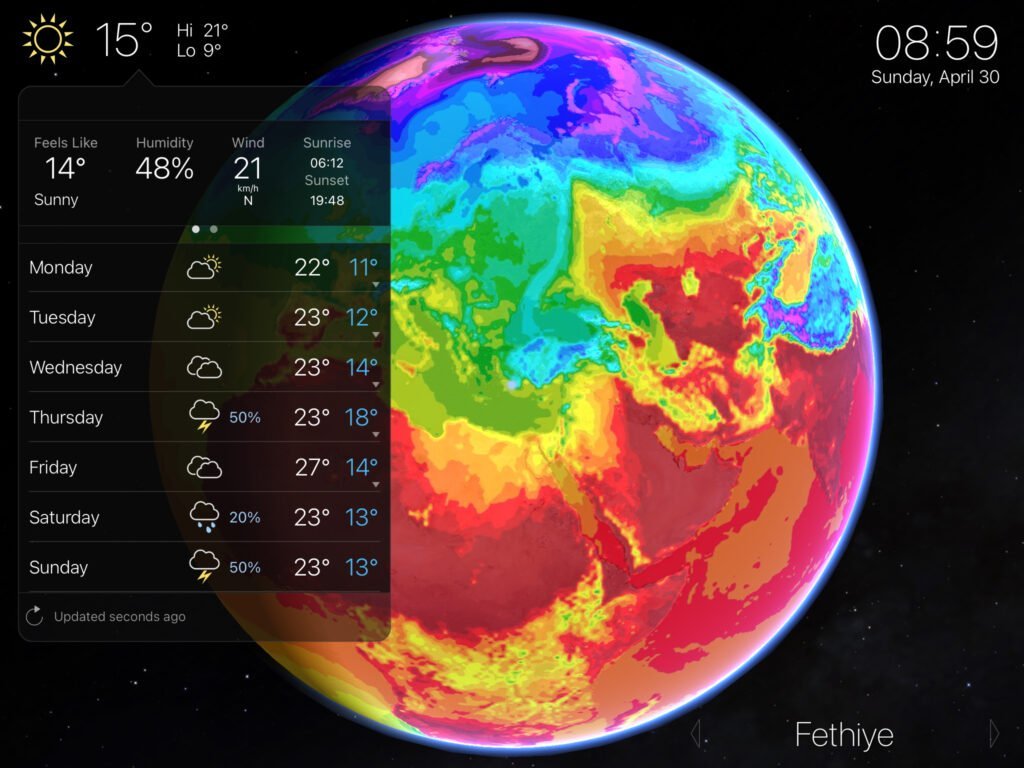 Source: Living Earth
Connect with us on social media for regular updates.