Welcome to our pick of last week's news from Fethiye and around Türkiye.
Curated from various news sources.
NEWS
Forest fire in Katrancı Bay
Two hectares of forest area were damaged in a forest fire that started in Katrancı Bay in Fethiye at 13.57 on Friday.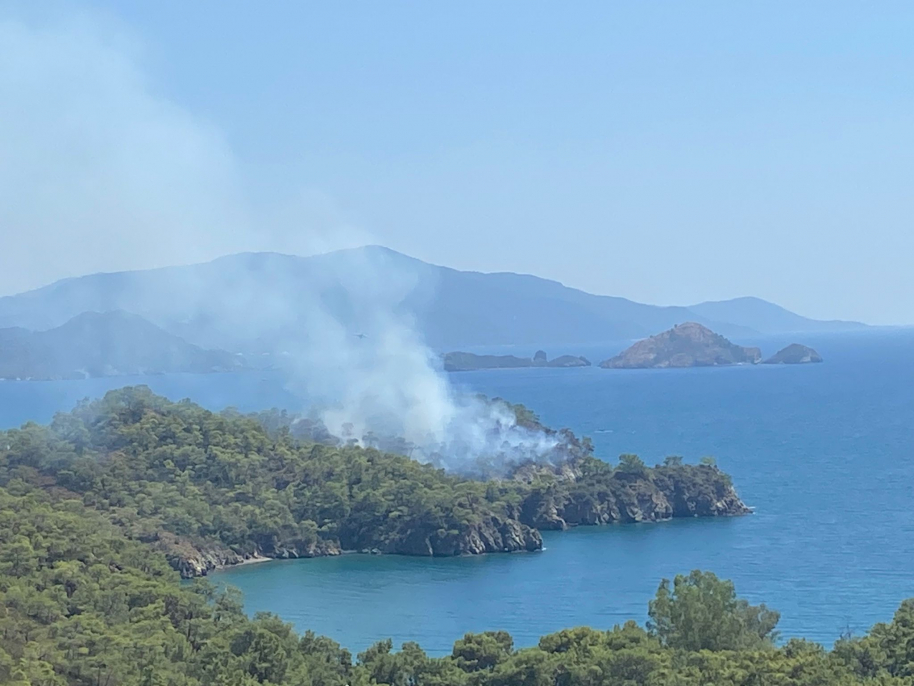 Firefighting teams from the Muğla Regional Directorate of Forestry were dispatched to the area immediately to intervene in the fire from both land and air.
The fire was reported to be under control by 15:30.
The cause of the fire has not yet been determined.
Sources: https://www.gercekfethiye.com/katranci-koyu-nda-orman-yangini/61468/
https://www.gercekfethiye.com/katranci-koyu-ndaki-orman-yangini-kontrol-altinda/61480/
Muğla Metropolitan Municipality implements 21 accessible beaches in Muğla
Muğla Metropolitan Municipality has implemented walking platforms, floating sun loungers and special changing cabins for disabled citizens to swim safely on 21 beaches in Muğla.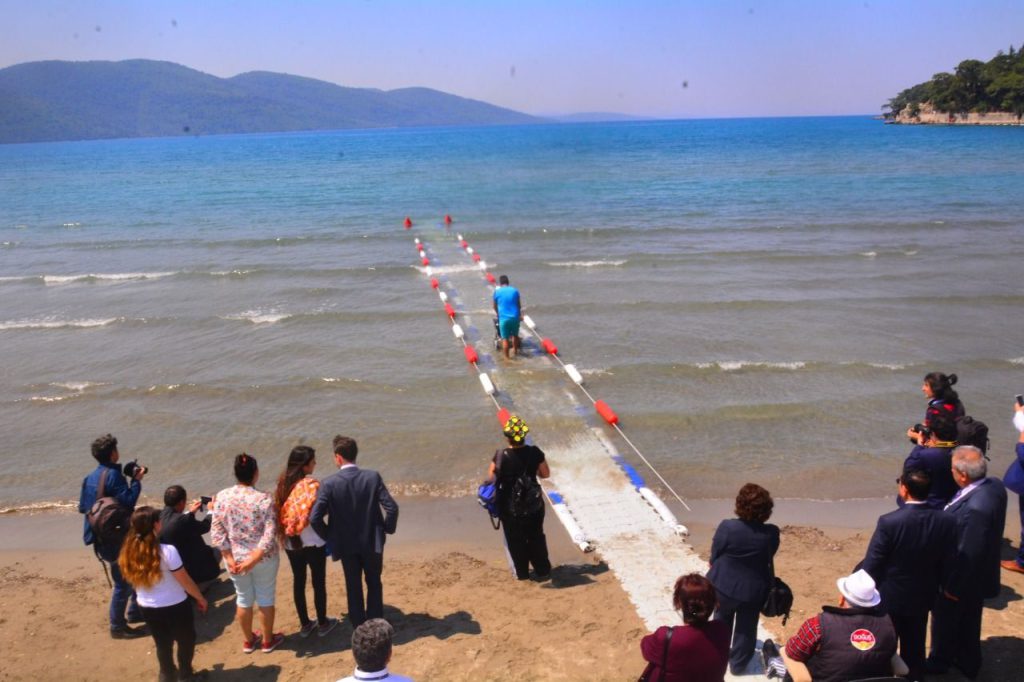 Among the barrier-free beaches implemented throughout the province, there are 7 in Bodrum, 2 in Dalaman, 5 in Datça, 2 in Fethiye, 3 in Milas, and 1 in Ortaca and Ula districts.
Salim Aydoğan from Ortaca said that this barrier-free application is very valuable for them and that being able to swim the sea like other citizens makes them happy. He went on to say that Municipal employees also help them when they go to the sea.
Muğla Metropolitan Municipality aims to enable disabled citizens to participate more in social life and to safely swim in the sea with the Accessible Beaches project. Barrier-Free Beaches are not built in secluded and remote spots, but in prominent places on the coastline.
Source: https://www.muglagazetesi.com.tr/buyuksehir-engelli-vatandaslarin-denize-girmesini-sagliyor-147074h.htm
Illegal alcohol seized in a bar in Ölüdeniz
Fethiye District Gendarmerie Command teams seized 117.5 liters of ethyl alcohol, 40 liters of fake whiskey and 61 pieces of illegal alcohol used in food coloring during a raid at a bar in Ölüdeniz.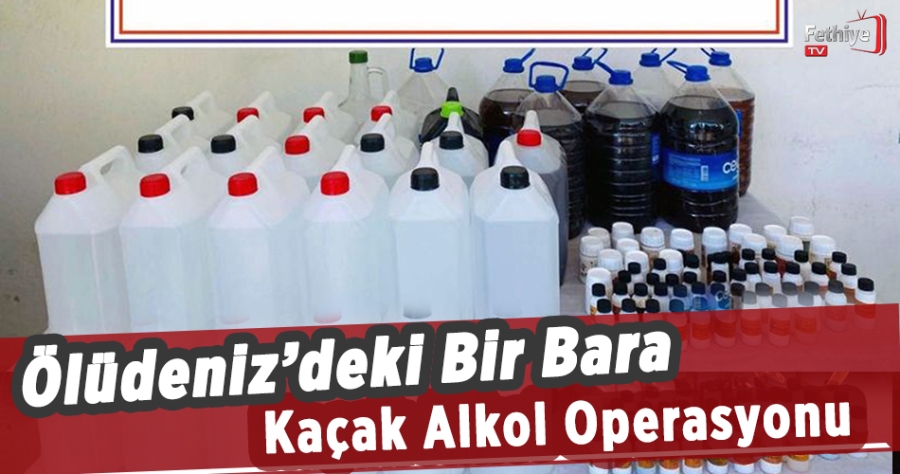 Judicial proceedings regarding the operation carried out under the coordination of Fethiye Chief Public Prosecutor's Office continue.
Source: https://www.fethiyetv.com/haber/_oludenizdeki_bir_bara_kacak_alkol_operasyonu-8153.html
Ministry warns of excessive water consumption
Amid blistering heatwaves sweeping across the country, resulting in record-breaking temperatures and triggering wildfires, Agriculture and Forestry Ministry has raised concerns over the alarming surge in water consumption, urging citizens to use water judiciously.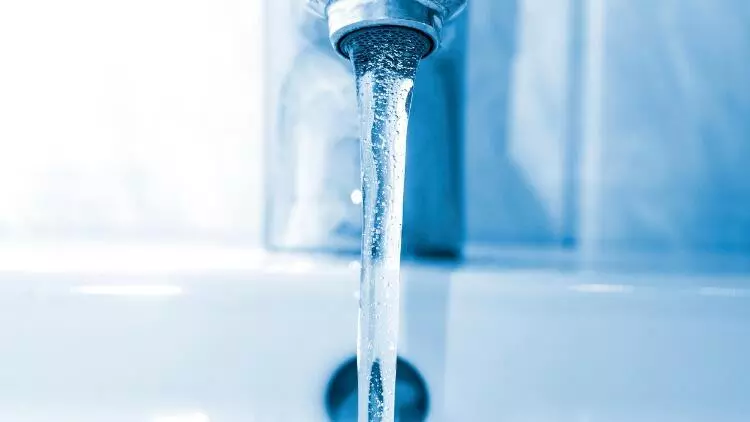 Recent scorching heatwaves Türkiye has been in the grip of have kept temperatures over 40 degrees, especially in the western and southern provinces, while temperatures in Istanbul broke a 23-year record. The country's water consumption has recently reached alarming levels amid extreme heat fueling wildfires.
According to the ministry's data on water consumption, Istanbul's daily water consumption per capita has recently reached some 90 to 130 liters.
Therefore, the ministry has issued warnings for citizens to use water consciously to minimize problems related to water scarcity that may occur in the coming period.
The ministry drew attention to the importance of saving water while doing laundry and dishwashing, watering flowers and washing rugs, also recommending that farmers abandon traditional irrigation methods and opt for modern methods.
Meanwhile, according to the latest forecasts, the sweltering temperatures are expected to decrease, especially around northwestern Türkiye, around seasonal norms.
Source: https://www.hurriyetdailynews.com/ministry-warns-of-excessive-water-consumption-185073
Heat waves should be considered natural disaster: Turkish climatologist
A Turkish climatologist urged urgent action to recognize heat waves as natural disasters, as the effects of climate change and forest fires intensify across the Northern Hemisphere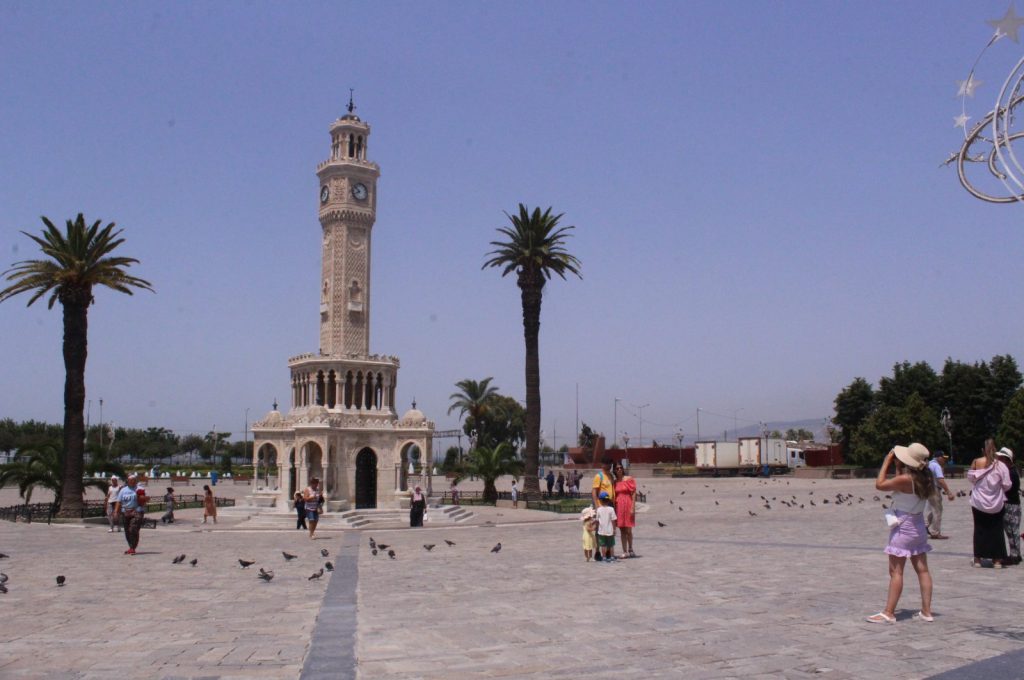 With persistent heat waves becoming more common across the Northern Hemisphere, triggering unprecedented forest fires and negative effects on people's health, a Turkish climatologist asserted Friday that they should be considered natural disasters, just like floods.
Professor Levent Kurnaz, director of Boğaziçi University's Center for Climate Change and Policy Studies, speaking to local media, called for urgent action, emphasizing that the climate fingerprints driven by coal and petroleum emissions would lead to the continuation of the warming.
"These are still relatively better times, and authorities need to urgently acknowledge heat waves as disasters," he said, stressing that the next 20 years are bound to be even worse.
From the beginning of the month, the World Meteorological Organization (WMO) has issued multiple warnings about extreme heat waves, particularly in the Northern Hemisphere and worldwide.
July has been so hot thus far that scientists calculate that this month will be the hottest globally on record and likely the warmest human civilization has seen.
The WMO and the European Union's Copernicus Climate Change Service on Thursday proclaimed July's heat is beyond record-smashing. They said Earth's temperature has been temporarily passing over a key warming threshold: The internationally accepted goal of limiting global warming to 1.5 degrees Celsius (2.7 degrees Fahrenheit).
As a new heat wave threatens to impact Türkiye again, Kurnaz listed the measures needed to prevent further temperature increases to address the climate crisis.
Reiterating that the warming of the atmosphere leads to an increase in temperatures, he said that according to the laws of the Republic of Türkiye, high temperatures are not considered a disaster. He suggested issuing such laws and pledged to issue of warnings in cases when high temperatures last longer.
"There is no chance of going back to being better in any way. But we can prevent it from getting worse. We need to stop burning coal, petroleum and natural gas. Around 65% of this problem comes from burning coal, petroleum and natural gas," he said, urging to shift on the production of energy from renewable sources.
Considering the recent record-breaking temperatures, he reiterated that the planet's well-being depends on immediate efforts to mitigate global warming.
Source: Daily Sabah
Marine pollution to be monitored at 425 locations
As part of a project under to coordination of the Environment, Urbanization, and Climate Change Ministry and the Scientific and Technological Research Council of Türkiye (TÜBTAK), the waters of the country will be monitored at 425 separate locations for a period of three years to combat marine pollution.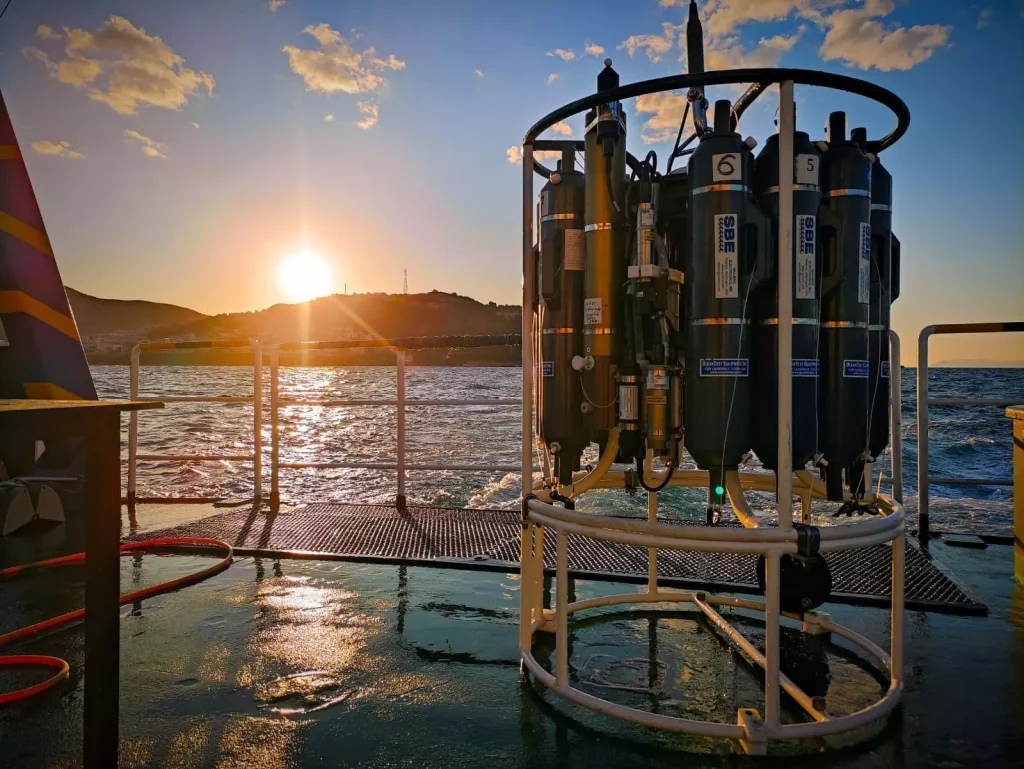 Emergency action plans on pollution will be created in line with the data to be obtained through the project called "Integrated Marine Pollution Monitoring Program" in the Environmental Reference Laboratory in the capital Ankara.
Within the scope of the project, which is planned to be carried out under the leadership of nearly 150 scientists and seven research vessels, Marmara, Mediterranean, Aegean and Black Seas will be regularly monitored in the 2023-2025 period.
Physical parameters such as sea water temperatures, carbon dioxide levels and atmospheric properties of air temperature will be evaluated along with the monitoring of coral reefs to observe the effects of climate change.
The study will also determine the extent of adverse impacts of global warming such as eutrophication, marine litter and noise on marine ecosystems, biodiversity and food webs.
In addition, specifically in the Marmara Sea, water quality will be monitored real-time with a sea buoy, an underwater noise map will be prepared, and additional studies will be carried out on invasive species, the ministry announced.
Source: https://www.hurriyetdailynews.com/marine-pollution-to-be-monitored-at-425-locations-ministry-185075
SPORT
Türkiye, Italy request to bid together to host EURO 2032
The football federations of Türkiye and Italy have requested to merge their individual bids for hosting the 2032 European Championship, UEFA confirmed on Friday.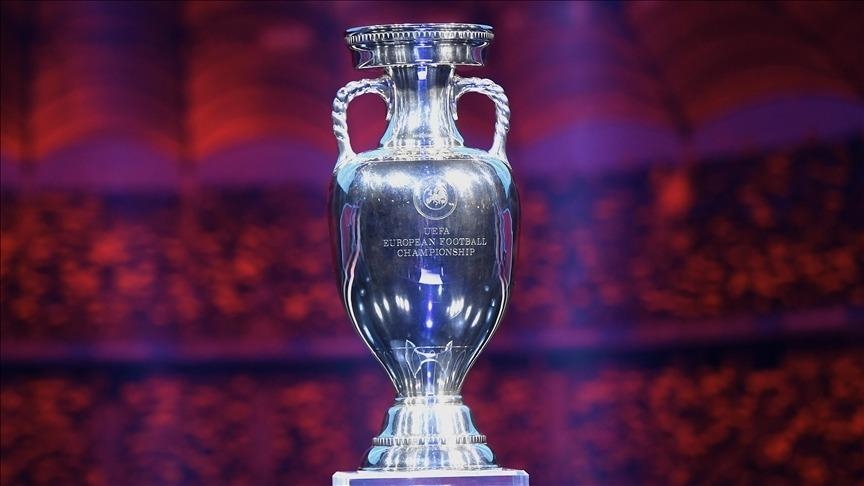 "In 2021, UEFA initiated a bidding process for the hosting of two consecutive editions of its European Championship, in 2028 and 2032. TFF entered the process for both editions, while FIGC decided to bid only for the 2032 edition," UEFA said in a statement referring to the football federations of both countries.
"A joint bid to host the 2028 edition has also been placed by five associations: England, Northern Ireland, Republic of Ireland, Scotland and Wales," the statement added.
The European football's governing body said they would work with both federations to ensure that the documentation to be submitted for their joint bid is compliant with the bidding requirements.
The UEFA administration will evaluate each of the bids in the next couple of months, with the Executive Committee to vote on Oct.10 on which countries will win the right to host the 2028 and 2032 editions.
In April, the Turkish Football Federation submitted a final bid to host the 2028 edition.
Source: Anadolu Agency (AA)
Fethiyespor
Thank you to Brian Lloyd for the Fethiyespor update.
Fethiyespor combined season tickets are now available from the Fethiyespor clubhouse and car park.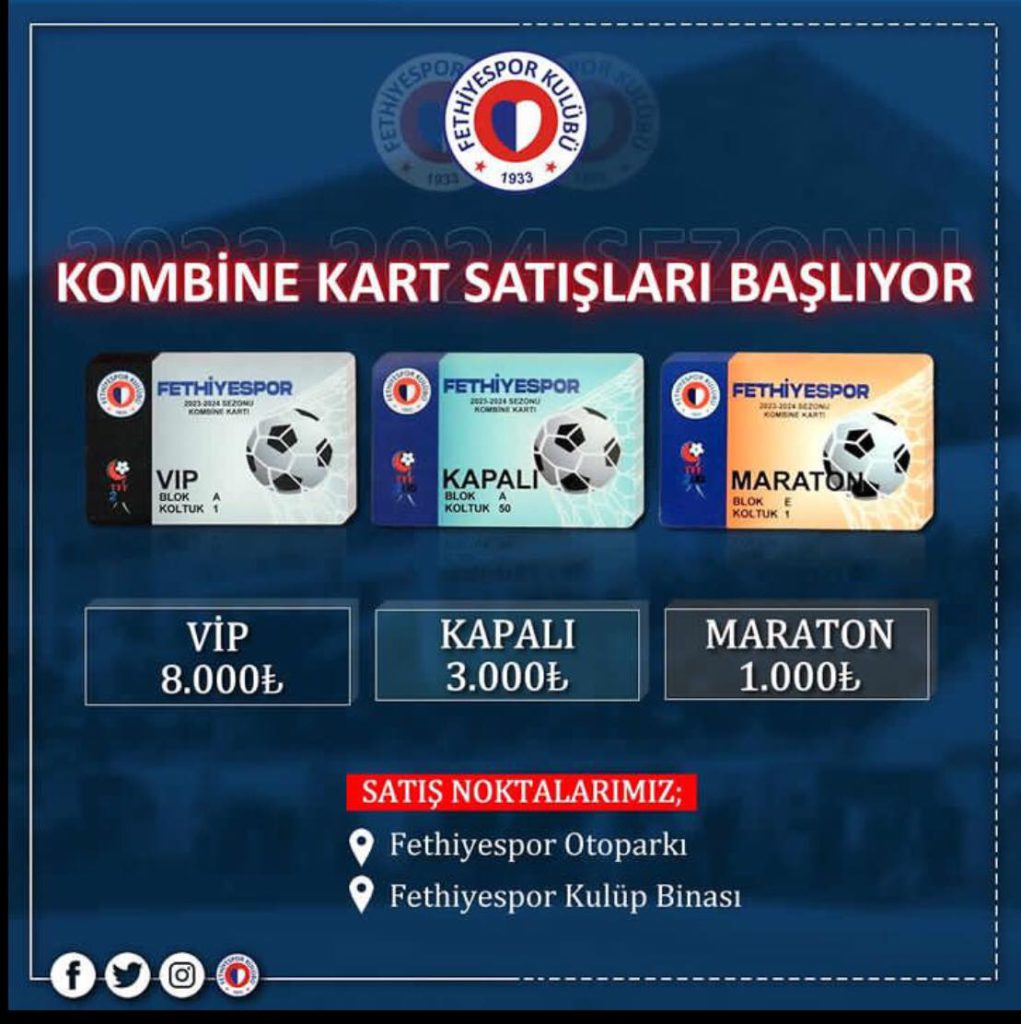 Team Update
Fethiyespor is undergoing rigorous training at boot camp in Bolu in readiness for the start of the season.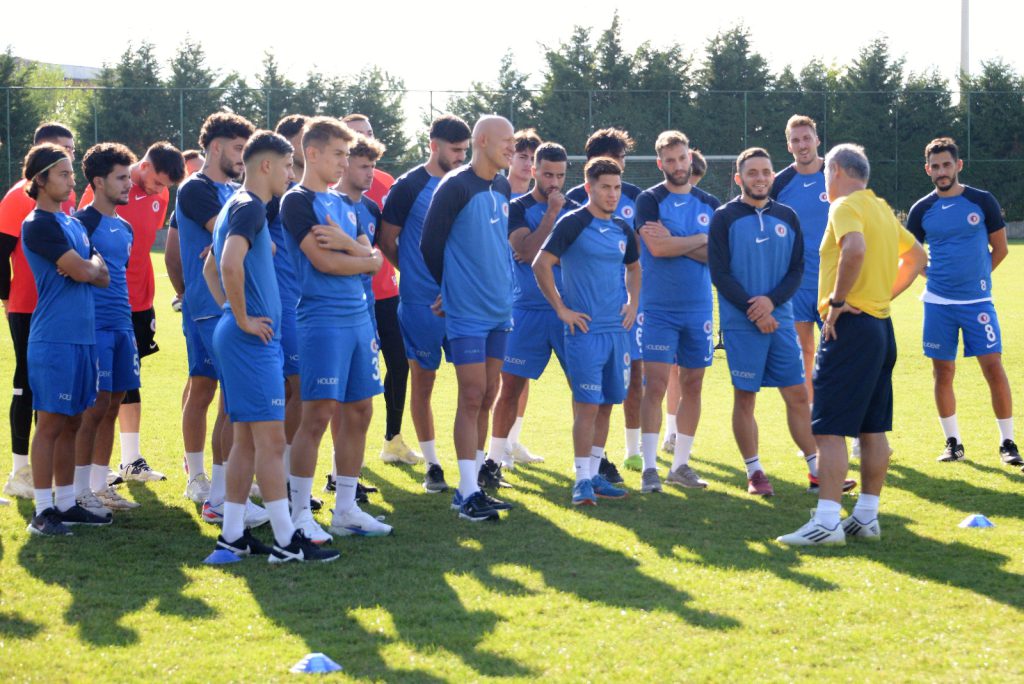 Fethiyespor signed a 2-year contract with goalkeeper Anıl Demir from Ümraniyespor last week.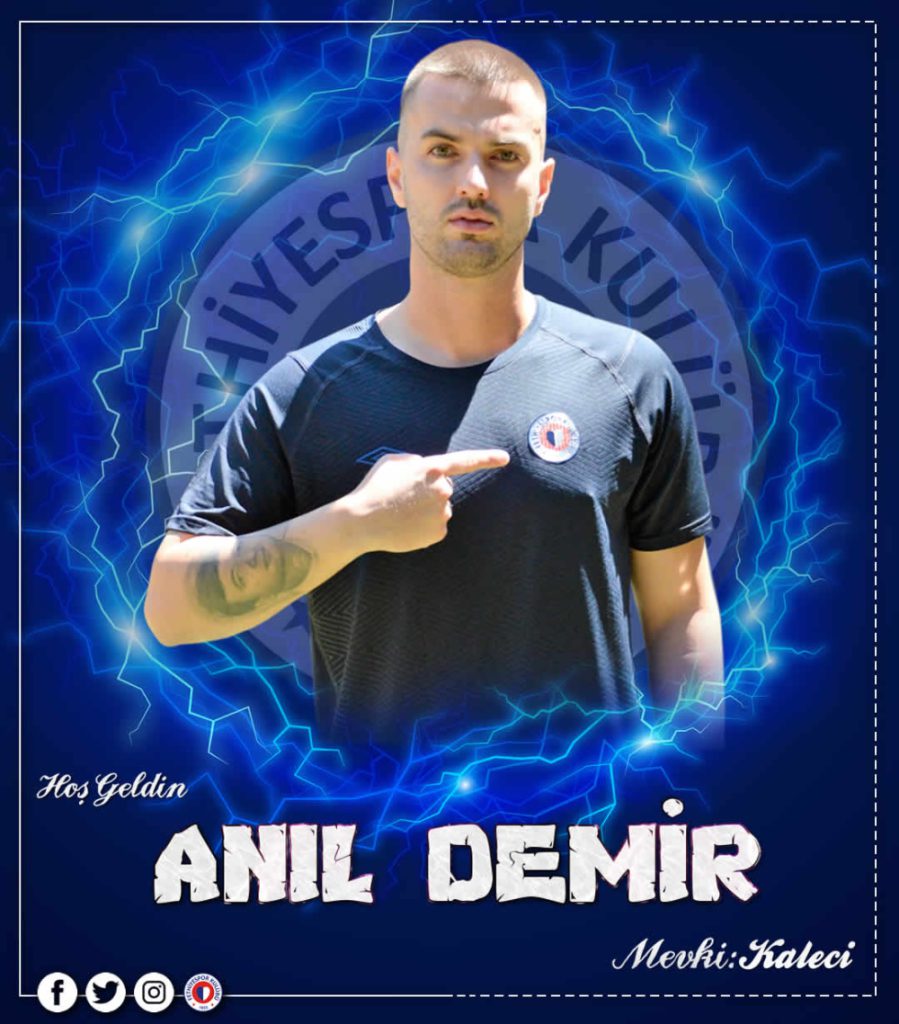 League Matches
The fixture list has now been drawn and the first game of the season gives Fethiyespor a bye, with no game to be played on 26/27th August.
The full fixture list for the first half of the season is below. Please note, all Fethiyespor home games will be played in the evenings until the end of October. The kick off will be at 19:00.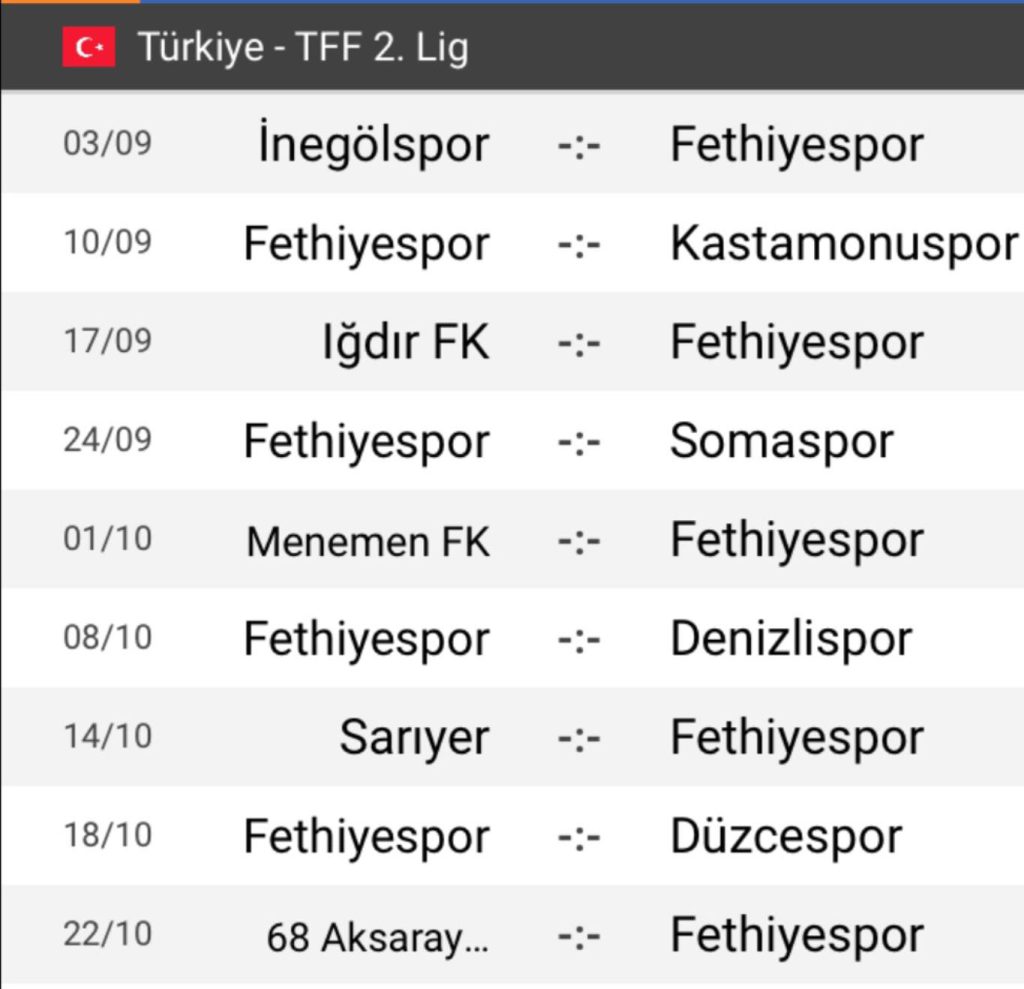 For more information about Fethiyespor please visit:
Join the Fethiyespor Yabancilar group on Facebook for more news and updates
You can also follow Fethiyespor on Twitter and Instagram
Turkish Lira (TL) exchange rates
The British Pound bought 34.58 TL by the close of business on Friday. The week before it was selling for 34.67 TL.
The US Dollar bought 26.92 TL by the close of business on Friday. The week before it was selling for 26.97 TL.
The Euro bought 29.69 TL by the close of business on Friday. The week before it was selling for 30.03 TL.
Source: exchangerates.org.uk
Weather Forecast
Here's your weather forecast for the week ahead.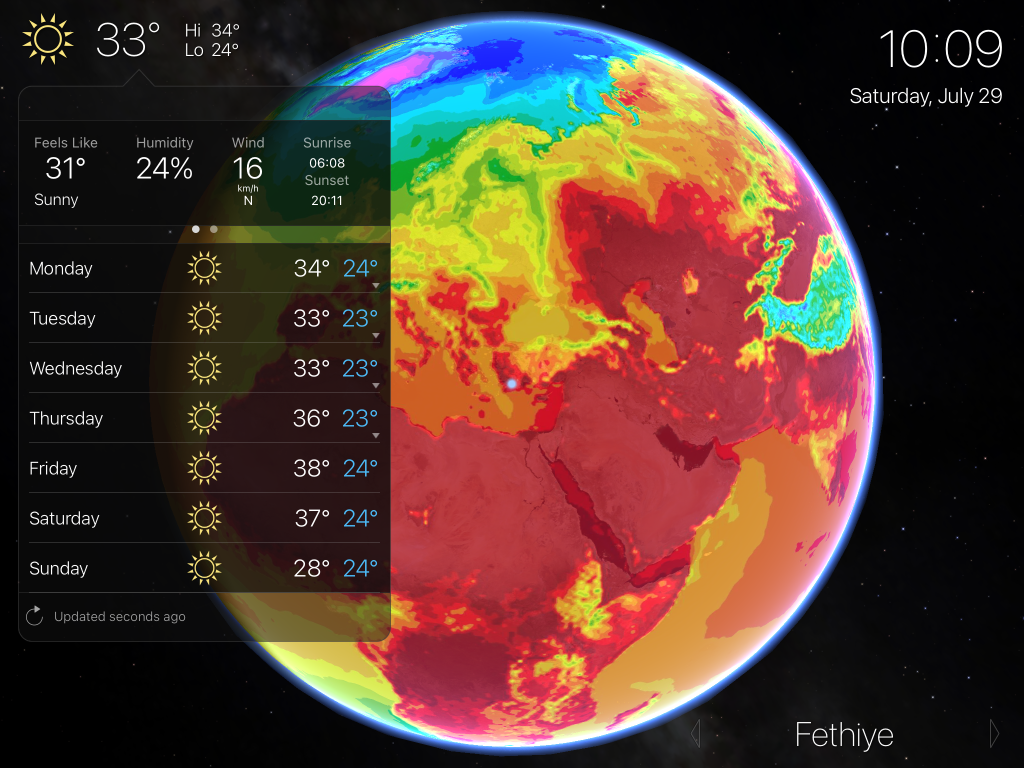 Source: Living Earth
Connect with us on social media for regular updates.