Welcome to our pick of last week's news from Fethiye and around Türkiye.
Curated from various news sources.
NEWS
World Environment Day stub-picking clean up in Marmaris
In the Turunç district of Marmaris, mayors and students of the Aegean and Marmara Union of Environmental Municipalities (EMARÇEB) rolled up their sleeves and collected waste in the port area to mark 5 June World Environment Day.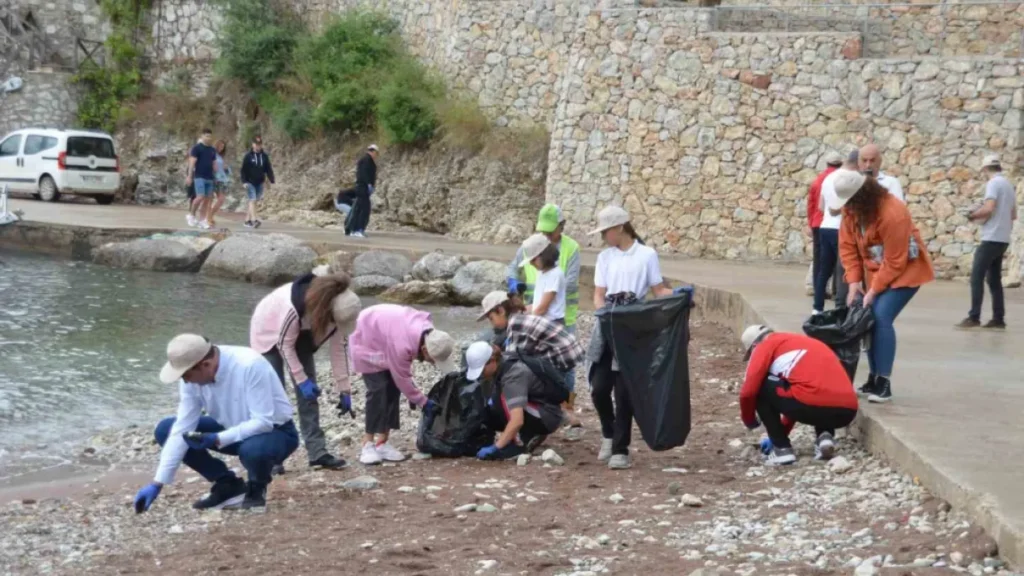 The mayors of member municipalities in Marmaris, Marmaris Deputy Mayor İhsan Öztürk, 10 students from Turunç Secondary School and 4 people from the Cleaning Affairs Directorate collected the waste on the beach. Particular attention was paid to collecting cigarette butts in line with stub-picking events planned across Türkiye on World No Tobacco Day (WNTD) to raise awareness on the harm caused by tobacco to the environment and health.
The waste collected was bagged up and handed over to the municipal teams.
Source: https://www.gercekfethiye.com/belediye-baskanlari-ve-ogrenciler-temizlik-yapti/58424/
"Environment Week" activities in Fethiye start with children's theatre
"Environment Week" activities in Fethiye started with "Pof'la Paf", a children's play based on the game that explores the idea that people are generally nice. If everyone does good to each other, bad people do not exist.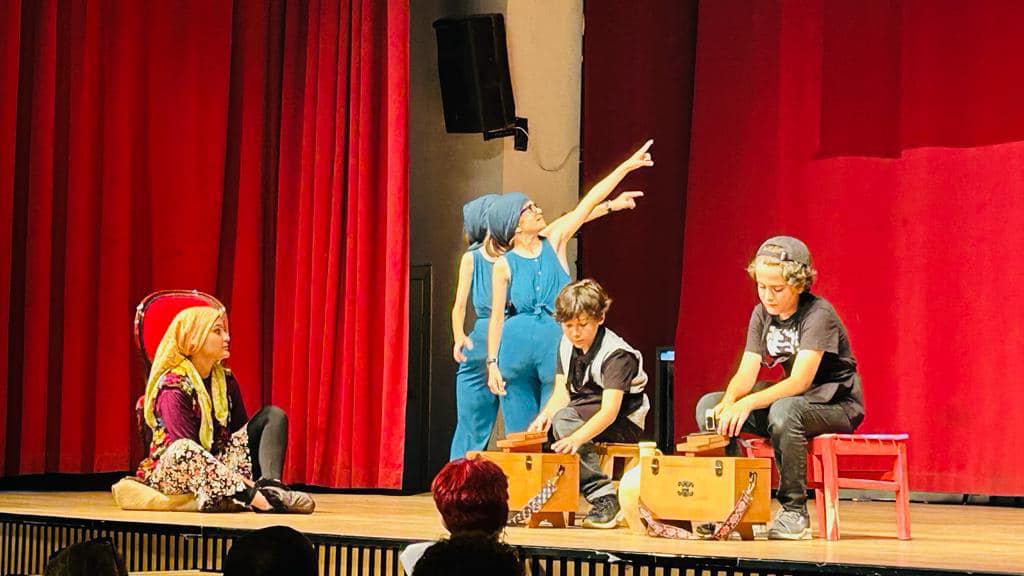 The play, staged at Fethiye Özer Olgun Cultural Center, was prepared by FETAV Drama Frubu Dance and Theater Show was written by Ünver Oral and directed by Gülşen Yegen.
Various activities will take place during the week.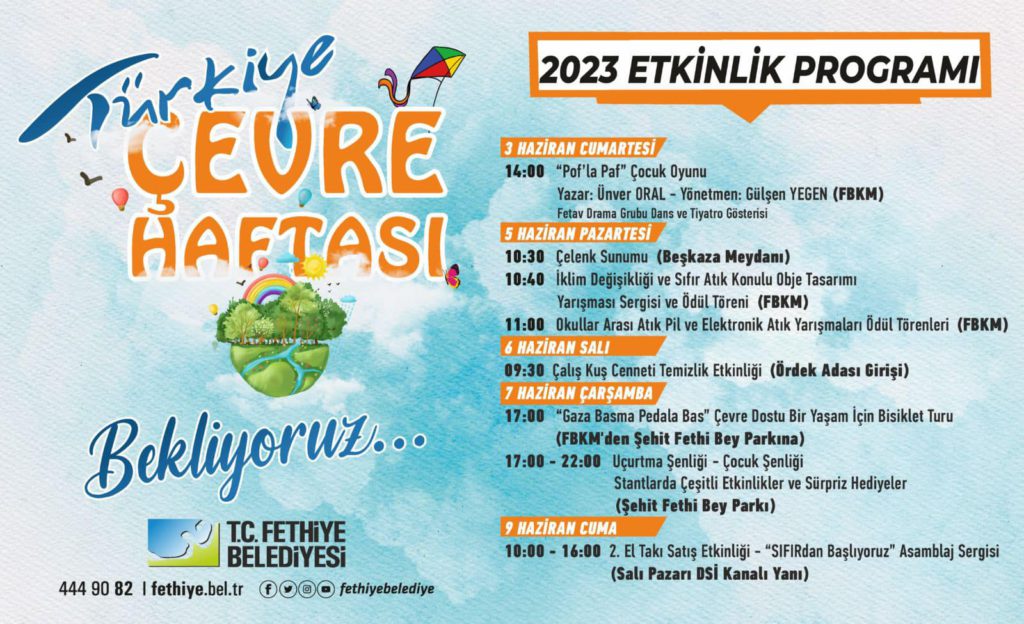 Source: Fethiye Belediyesi
Turkish artist honors quake-hit Türkiye's symbolic Azerbaijani car
A TGurkish artist has made a 3D model of the Azerbaijani 1981 model car that was overloaded with assistance for victims of the Feb. 6 earthquake by owner Server Beşirli, and driven to Türkiye flying a Turkish flag symbolizing solidarity with survivors of the disaster.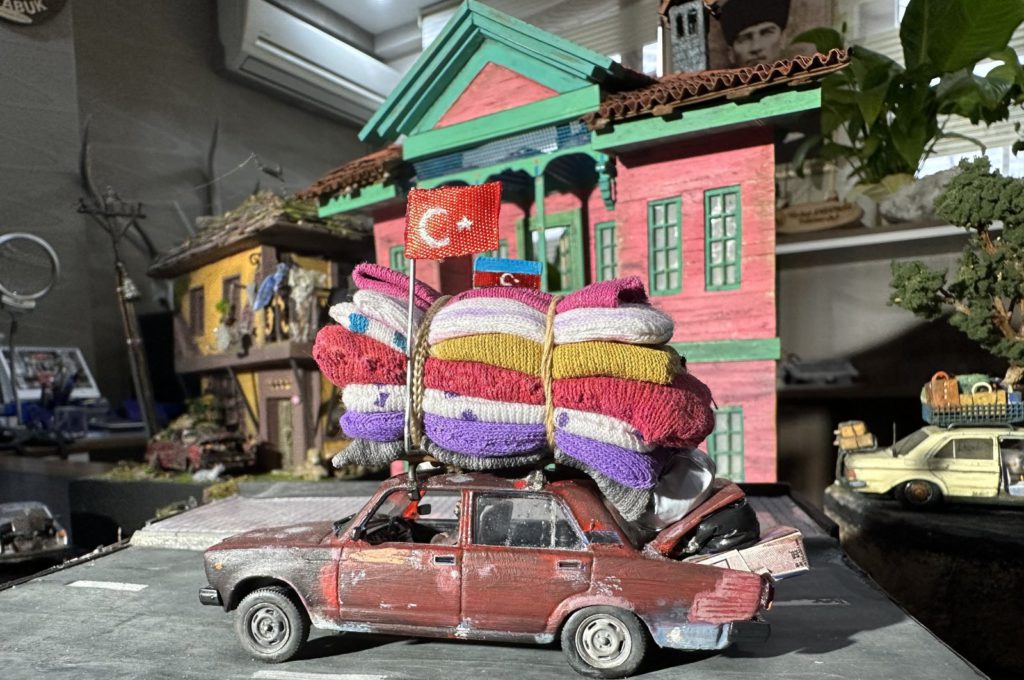 The model of the old Azerbaijani car was made with a diorama technique by Ferhat Karapinar from Karabuk province, who started to make diorama models five years ago.
Speaking to Anadolu Agency (AA), Karapinar, 42, said he was impressed by Server Beşirli's touching act and decided to immortalize it.
Karapinar is exhibiting the model in his workplace and wants to present it and the nearly 50 works he has made so far in the museum he plans to establish in the future.
Beşirli won millions of hearts when the photo went viral of him loading up everything he could in his old car to take to Turkish quake victims.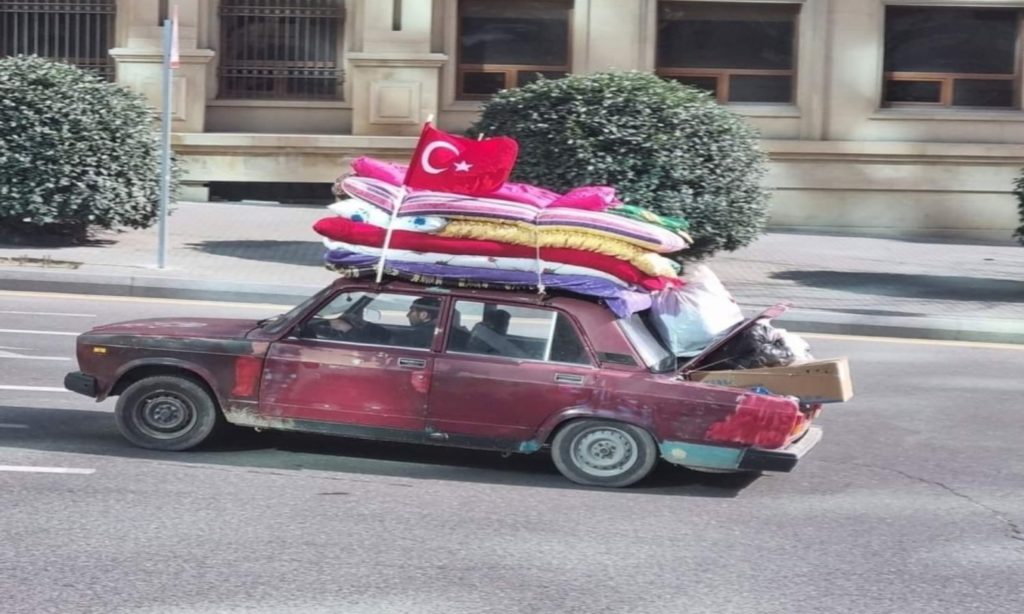 Source: Daily Sabah
EU adds pomegranate from southeastern Türkiye to list of protected designation of origin
The European Union on Friday added the pomegranate from Türkiye's Sanliurfa region to the list of protected designation of origin (PDO).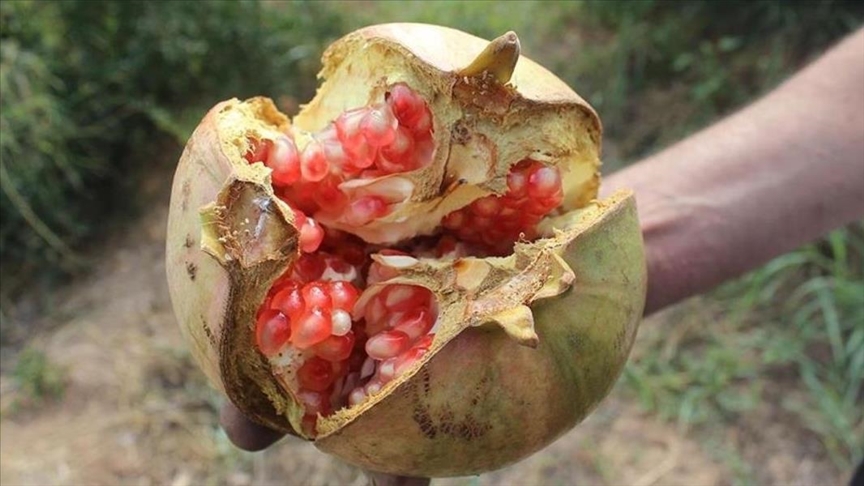 In a statement, the European Commission said it has approved granting the status of PDO to the pomegranate, known as Suruc Nari in Türkiye, adding it to the list of the bloc's quality agricultural products and foodstuff.
The Suruc Nari received the PDO qualification because it is from the Sanliurfa region, part of the historical agricultural land of Mesopotamia's fertile crescent, which is one of the "genetic origins of Türkiye's pomegranates," the statement said.
This type of pomegranate differs from the other Turkish ones because of its "delicate and soft skin, yellowish color, easy-to-remove arils, sweet and sour taste, and aroma," it said.
This is the 10th Turkish food product that has received EU protection, including premium hazelnuts from the Black Sea Region and desserts like kunefe from Antakya and baklava from Gaziantep.
The European Union maintains a register for the names of agricultural products, foodstuffs, and drinks that enjoy protection across the bloc, featuring geographical indications, product qualities, and legal protection instruments.
Source: Anadolu Agency
Market regulator closes 52 websites for unauthorized transactions
The Capital Markets Board (SPK) has disclosed in a recent announcement that it has taken legal measures to close down 52 websites that have been conducting leveraged transactions abroad via the internet.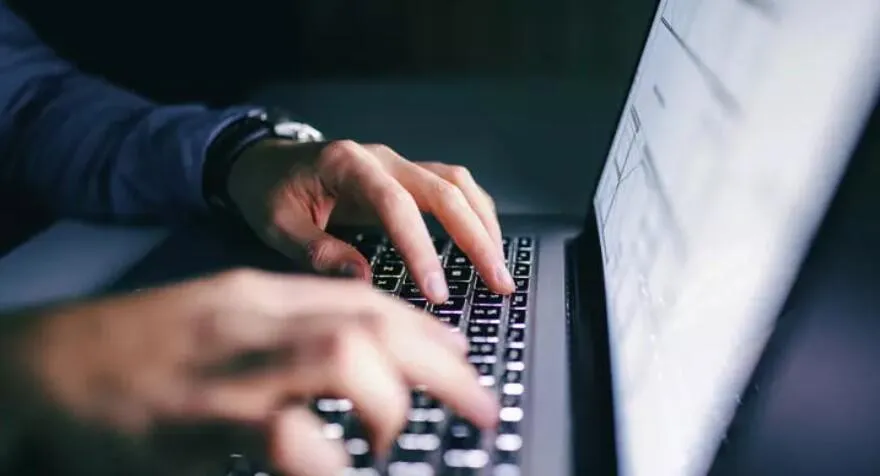 These websites have been found to facilitate unauthorized forex-based activities for individuals residing in Türkiye.
The board's statement emphasized it initiated the legal action in accordance with the fourth paragraph of Article 99 of the Capital Markets Law, which focuses on the "measures to be applied in case of an unauthorized capital market activity."
According to the fourth clause, if it is discovered that websites are collecting funds from the public through crowdfunding platforms without the approval of the SPK or enabling leveraged transactions abroad through the internet for Turkish residents, the Information Technologies and Communications Authority (BTK) has the authority to block access to such platforms.
Source: Hürriyet Daily News
Turkish president Recep Tayyip Erdoğan announces new cabinet
The Turkish president, Recep Tayyip Erdoğan, announced his new cabinet after a lavish inauguration ceremony on Saturday, marking the beginning of his third decade in office with appointments intended to hint at a move towards orthodox economic policy and muscular diplomacy.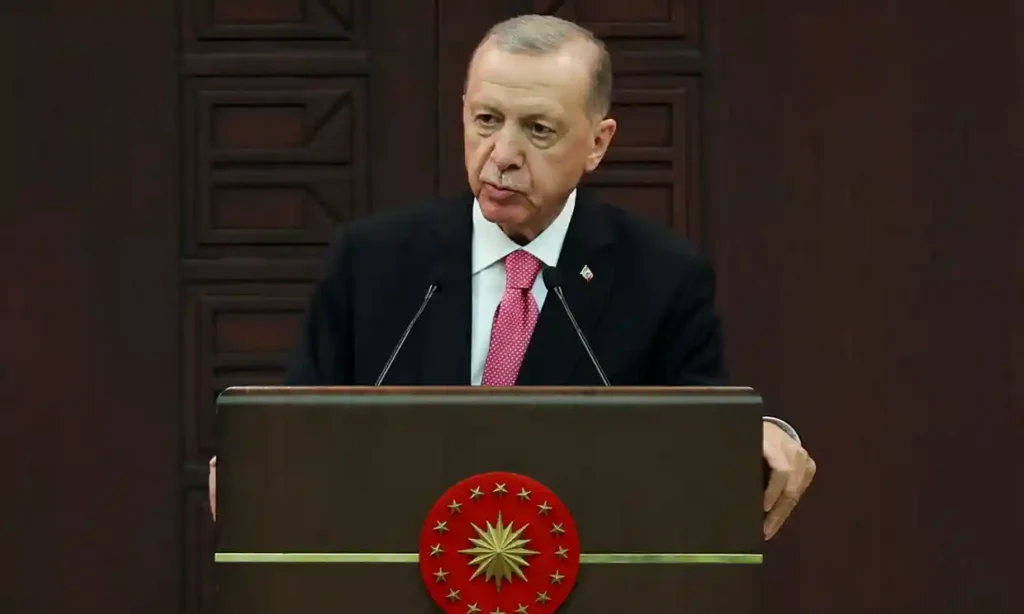 The Turkish president won re-election with 52.18% compared with his rival Kemal Kılıçdaroğlu with 47.82% last week, after a campaign where the opposition challenged Erdoğan on his economic record as well as the country's increasing shift towards one-man rule.
A cabinet reshuffle as well as the return of widely respected economist Mehmet Şimşek provided signs of a potential new direction for Erdoğan's rule, after his previous five-year term was marked by an increasingly unorthodox economic policy.
The choice to appoint Hakan Fidan, the longtime head of Türkiye's National Intelligence Organization (MIT), as foreign minister to replace tenured diplomat Mevlüt Çavuşoğlu suggests a future potential shift in Türkiye's style of foreign relations.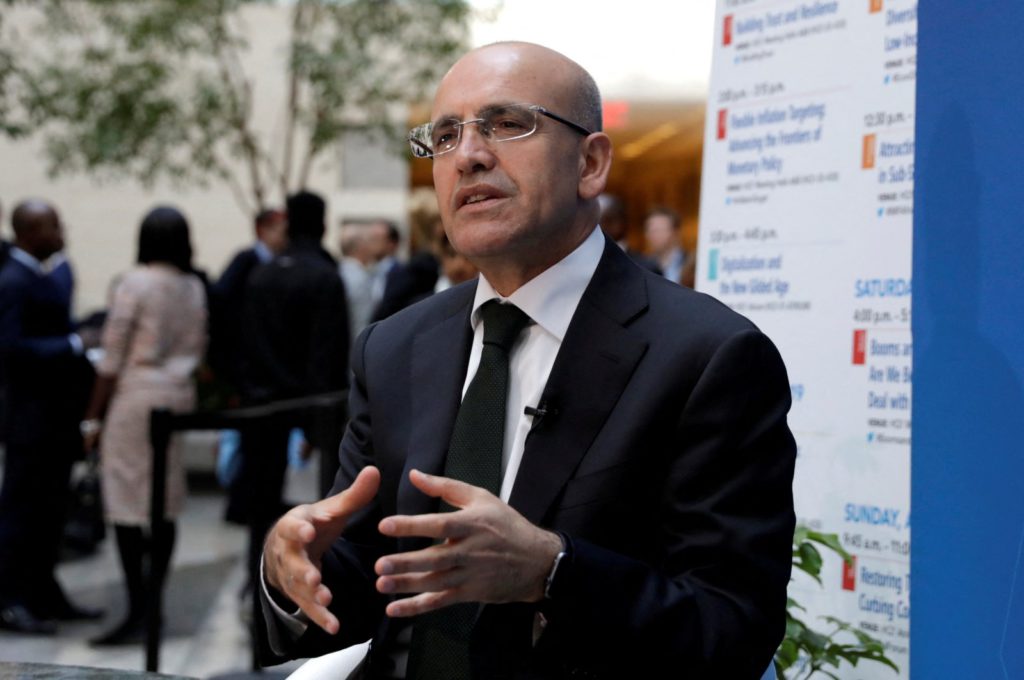 Erdoğan's decision to name Şimşek finance minister was heralded in the domestic and financial press in advance of the announcement, with the move expected to reassure markets as the Turkish lira hit a new low during Erdoğan's inauguration, trading near 21 to the dollar.
Şimşek's appointment, along with a potential new head of the Turkish central bank, provided tentative signs that Erdoğan could be willing to relinquish some of his control over the central bank, as well as move away from economic policies founded on his belief that interest rates cause, rather than curb, inflation.
Some observers said that while Şimşek's appointment was welcome the real test would be in what policies emerge from the new cabinet.
Skyrocketing inflation has come in tandem with a cost of living crisis affecting the majority of Turkish citizens. The unofficial Inflation Research Group, ENAG, calculates Türkiye's year-on-year inflation as 105.19%, with notable price increases in the cost of food.
Source: https://www.theguardian.com/world/2023/jun/03/turkish-president-recep-tayyip-erdogan-announces-new-cabinet
SPORT
Champions League final 2023
The finalists for Uefa's showpiece club competition have been decided. Manchester City take on Inter Milan in the final of the 67th edition of the European Cup.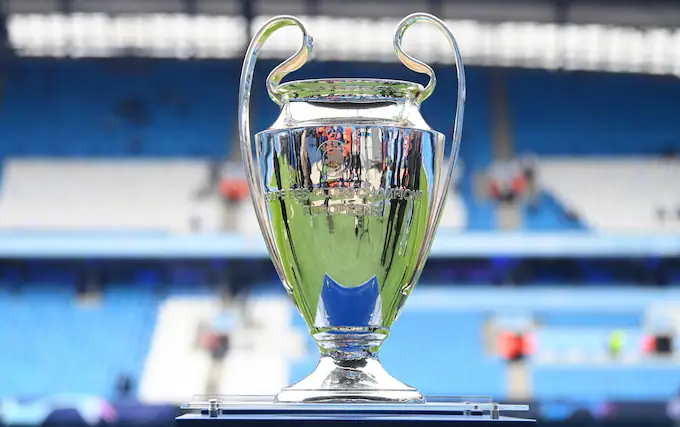 For City, the match comes a week after their FA Cup victory against arch-rivals Manchester United. That win ensures they are going for the Treble – a feat only achieved in the UK once before, by United.
This year's Champions League final will take place on Saturday, June 10 at Istanbul's Ataturk Olympic Stadium. It will be the second Champions League final to be staged there, with few needing reminding of the first – Liverpool beating AC Milan on penalties having trailed 3-0 at half-time back in 2005. The "Miracle of Istanbul" is one of the most sensational comebacks in the competition's history.
Kick-off is set for 8pm (BST), 10pm local time.
Coverage of the final in the UK is on BT Sport 1 HD. You can also watch in ultra-high definition on BT Sport Ultimate. BT Sport is also making the match free to all on its YouTube channel.
Source: https://www.telegraph.co.uk/football/2023/06/03/manchester-city-vs-inter-milan-champions-league-final-2023-watch-tv-stream-us-live-et-pt-ct/
Fethiyespor
For more information about Fethiyespor please visit:
Join the Fethiyespor Yabancilar group on Facebook for more news and updates
You can also follow Fethiyespor on Twitter and Instagram
Turkish Lira (TL) exchange rates
The British Pound bought 26.09 TL by the close of business on Friday. The week before it was selling for 24.65 TL.
The US Dollar bought 20.96 TL by the close of business on Friday. The week before it was selling for 19.97 TL.
The Euro bought 22.45 TL by the close of business on Friday. The week before it was selling for 21.43 TL.
Source: exchangerates.org.uk
Weather Forecast
Here's your weather forecast for the week ahead.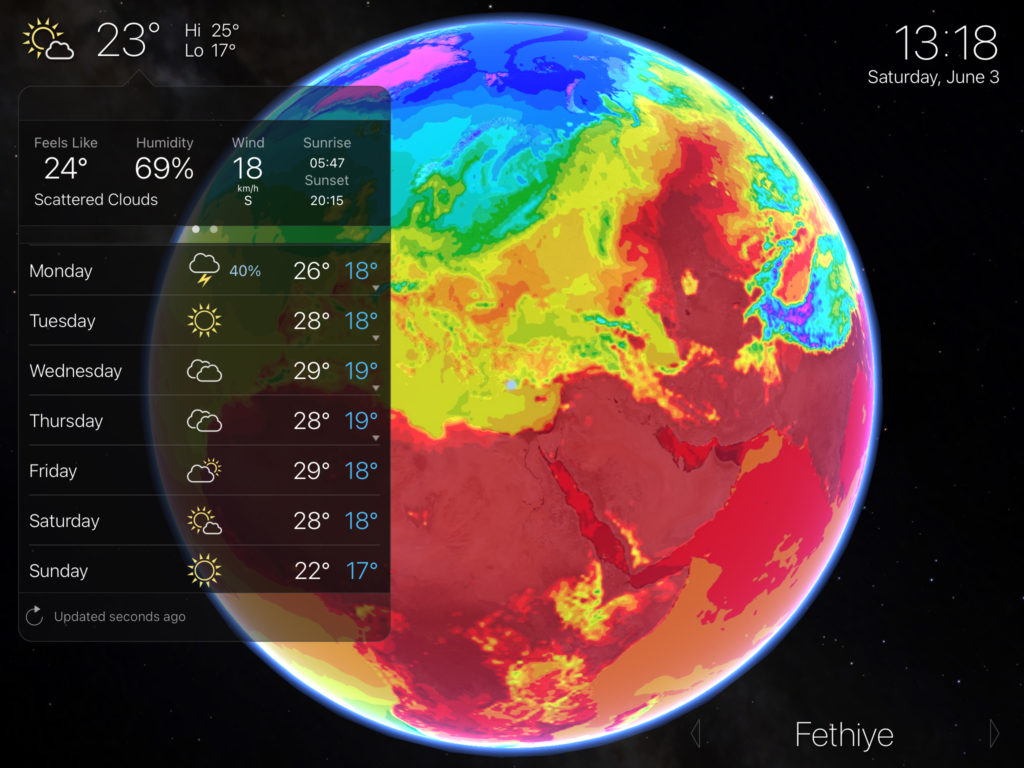 Source: Living Earth
Connect with us on social media for regular updates.