NEWS
Welcome to our pick of last week's news from Fethiye and around Türkiye.
Curated from various news sources.
Storm hits Bodrum
A storm, which hit Bodrum on Saturday, sank a number of small boats and caused electrical fires on others.
Strong wind blowing from the southeast during Friday night developed into a storm at around noon on Saturday, causing large waves to form on the southern coast of the district.
Small fishing boats took on water due to the storm causing a wooden boat to wash ashore in Torba District. A sailboat and a motor yacht hit the rocks in Ortakent and took on water and two boats hit the rocks and broke apart. Parts of the boats were scattered on the beach.
Fishermen in different parts of Bodrum worked hard to prevent their boats from taking on water.
Source: https://www.muglagazetesi.com.tr/bodrumu-firtina-vurdu-1-151322h.htm
Fire on bus from Fethiye
A passenger bus from Fethiye caught fire while driving in Aydın's Söke district on Friday.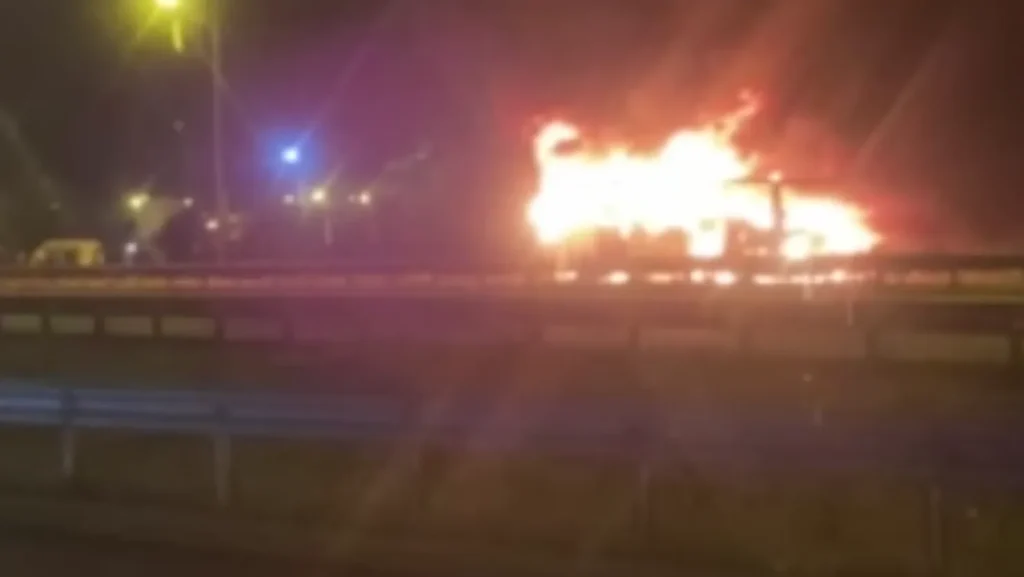 The incident occurred at around 21.30 between Muğla and Izmir at the Aydın-İzmir Highway Söke Junction.
Passengers disembarked from the bus when they noticed the flames. Firefighters, police and medical teams were dispatched to the area by the 112 Emergency Call Center.
Aydın Metropolitan Municipality Fire Department teams intervened and extinguished the fire which quickly engulfed the bus.
There were no deaths or injuries in the fire.
Source: https://www.gercekfethiye.com/fethiye-den-kalkan-yolcu-otobusu-alev-aldi/66267/
New invasive fish tasting event in Göcek
A tasting event for new edible fish species of the sea was organized in Göcek, within the framework of the 'New Fish Program', one of the ecosystem restoration studies of the Mediterranean Conservation Society. Officials from public institutions and local residents attended the tasting.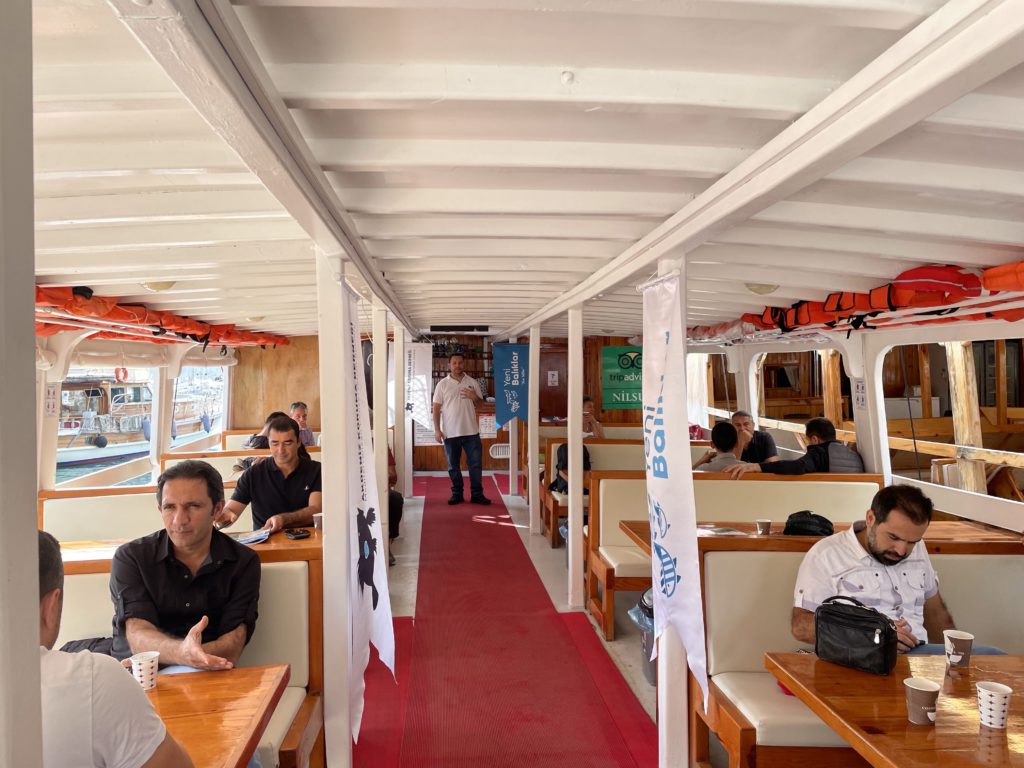 During the tasting event, guests were offered Lion Fish, a new fish species. During the tasting, Funda Kök, Nature Conservation Manager of the Mediterranean Conservation Society, talked about the story of invasive and alien species coming to our shores, the changes in the seas, and the threats facing the increasingly tropical Mediterranean. Kök also gave information about the New Fish Program developed by AKD to bring edible invasive species to the table.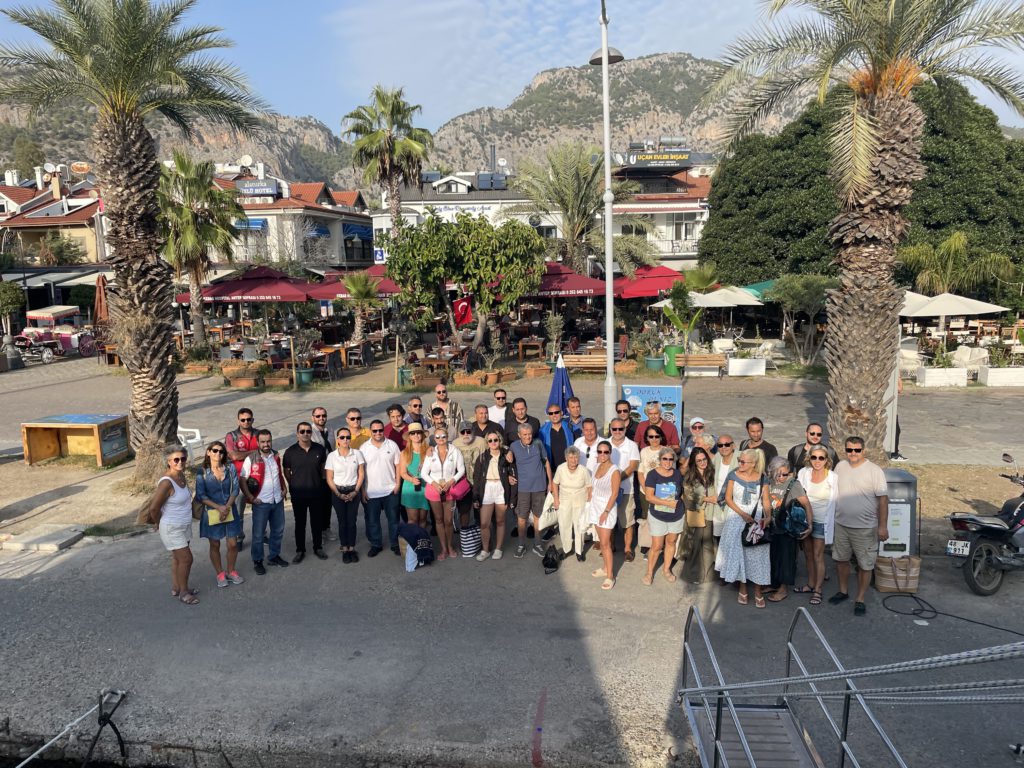 The Mediterranean Conservation Society has been working to monitor new fish species, also called invasive, since 2015. It works together with volunteer chefs from different parts of Türkiye to include edible fish on the tables, and edible species, especially lion fish, are included in restaurant menus in Istanbul, Izmir, Ankara, Bodrum, Akyaka, Göcek and Kaş with different recipes. It raises awareness about new fish species in order to reduce the pressure on species belonging to the Mediterranean ecosystem.
Within the framework of the New Fish Program, which is among the ecosystem restoration studies of the Mediterranean Conservation Society, promotional and tasting events were held in 2023 for both small-scale fish, chefs, restaurants and business owners, and consumers. Approximately a thousand people were able to taste these fish at the tasting events held in 2023.
Source: https://www.muglagazetesi.com.tr/gocekte-istilaci-yeni-baliklar-tadim-etkinligi-151248h.htm
Touristic Eastern Express to set off on December 11
The popular touristic railway, Eastern Express, embarking on approximately a 30-hour journey from the capital Ankara towards the snow-covered eastern regions, will commence its trips on December 11, Transport and Infrastructure Minister Abdulkadir Uraloğlu has announced.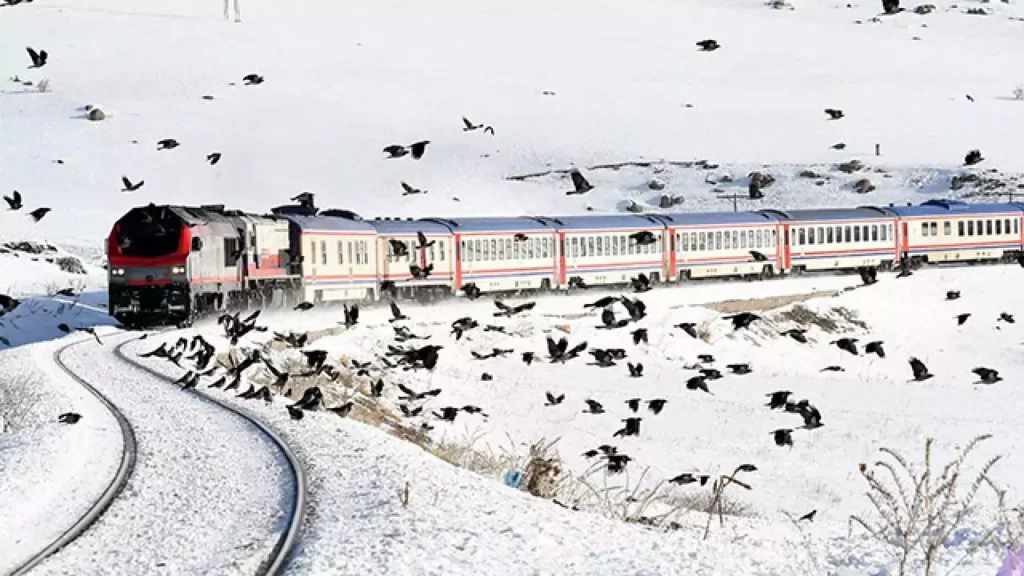 The Eastern Express trains will operate between December 11, and March 8 departing from Ankara on Mondays, Wednesdays and Fridays, and from Kars between December 13 and March 10, on Wednesdays, Fridays and Sundays. Ticket sales began on November 1.
Extra trips have been added for the New Year and semester periods this year, with the train completing a total of 84 journeys, with occasional stops for sightseeing at certain stations.
Ticket prices vary according to peak seasons. The room fee, which is 6,000 Turkish Liras ($212) in the low season, rises to 8,000 liras in the regular season, while during the high season, passengers desiring to travel on the express will need to pay 12,500 liras for a room.
In each room, a maximum of two individuals can travel, with the additional provision that up to two children aged 0-6 can travel for free.
Source: https://www.hurriyetdailynews.com/touristic-eastern-express-to-set-off-on-dec-11-187543
Şanlıurfa included in UNESCO Cities of Music list
The southeastern province of Şanlıurfa, renowned for its local music events, have secured a place in UNESCO's Cities of Music list within its Creative Cities Network, the mayor has announced.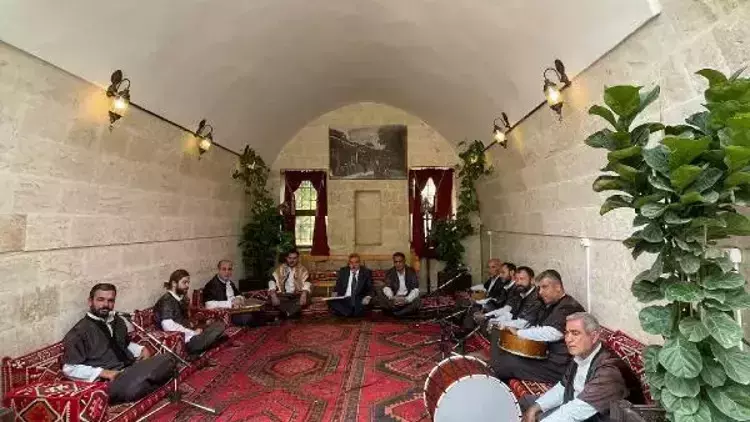 Mayor Zeynel Abidin Beyazgül noted that the city, well-known for its local music culture and folk artists, initially applied to the U.N.'s cultural agency in 2017 but was met with rejection.
Stressing that that even the local folk musicians in the city undergo a master-apprentice relationship as part of their training, he voiced his delight at the recognition of Şanlıurfa as a music hub by UNESCO.
"In Şanlıurfa, the first traces of music date back to prehistoric times. Many mosaics found in Şanlıurfa depict motifs representing music, with the most renowned being the Orpheus Mosaic. We have submitted its image to the United Nations. With the goal of sharing this invaluable cultural and musical heritage from our history with the whole of humanity, we embarked on this journey," Beyazgül said.
"I believe that Şanlıurfa's membership in the UNESCO Creative Cities Network in the field of music will not only enhance our own potential but also bring a fresh perspective to global culture," he added.
Source: https://www.hurriyetdailynews.com/sanliurfa-included-in-unesco-cities-of-music-list-187570
Foster + Partners to masterplan Türkiye earthquake rebuild
Foster + Partners has been appointed to masterplan the rebuild of Türkiye's Hatay province in the aftermath of the Türkiye-Syria earthquakes early this year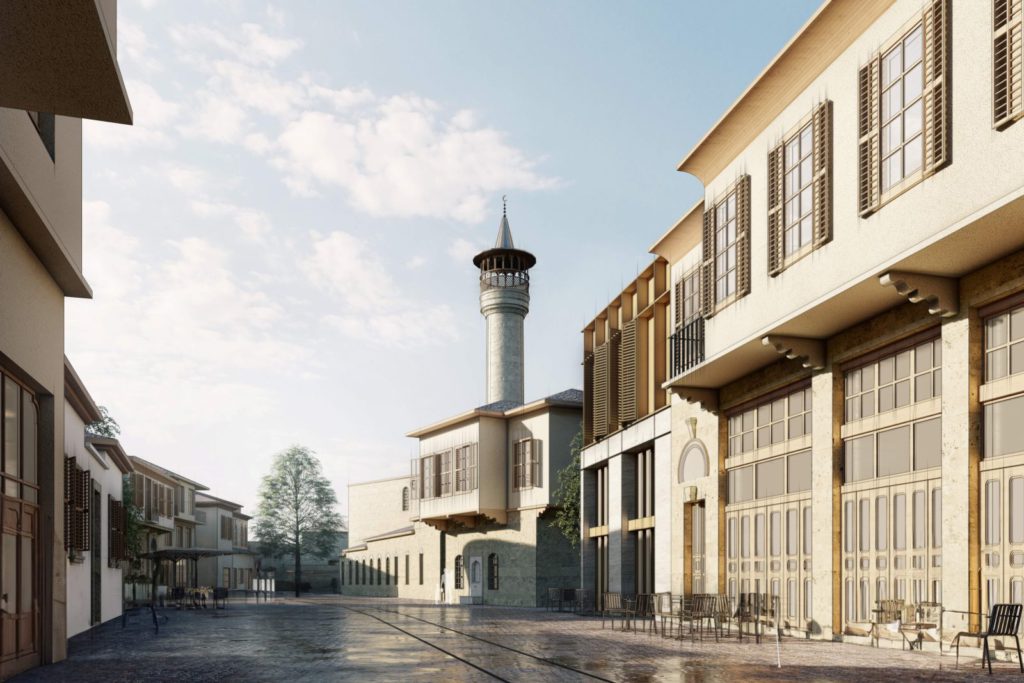 On 6 February, the two neighbouring countries were hit by a series of earthquakes which devastated southern and central Turkey and northern and western Syria, killing more than 55,000 people and injuring more than 100,000.
At least 160,000 buildings collapsed or were severely damaged in Türkiye after the earthquakes, leading to Turkish authorities to make hundreds of arrests over suspected human failings leading to unsafe buildings.
Fosters has been chosen to lead the design work on rebuilding the area, alongside an international consortium of 13 architecture practices, including Bjarke Ingels Group (BIG).
The practice first became involved in the project in March, when it was drafted to prepare an urban design guideline for urgent housing developments to help affected people in the region.
Turkish practices DB Architects and KEYM (Urban Renewal Center) have also been selected by the Türkiye Design Council (TDC) to work on the long-term rebuild of the region in the south of the country.
The practices are being led by the TDC in a collaborative design process 'intended to be a global exemplar for rebuilding cities following disasters'.
Their brief is to create 'a vision for the next era of Hatay', to preserve the area's 2,300-year-old cultural heritage and ensure its resilience, sustainability, and liveability 'for generations to come'.
Fosters will develop a new masterplan for the city of Antakya – an estimated 80 per cent of the city centre was destroyed during the earthquake – including central districts, administrative buildings and new infrastructure.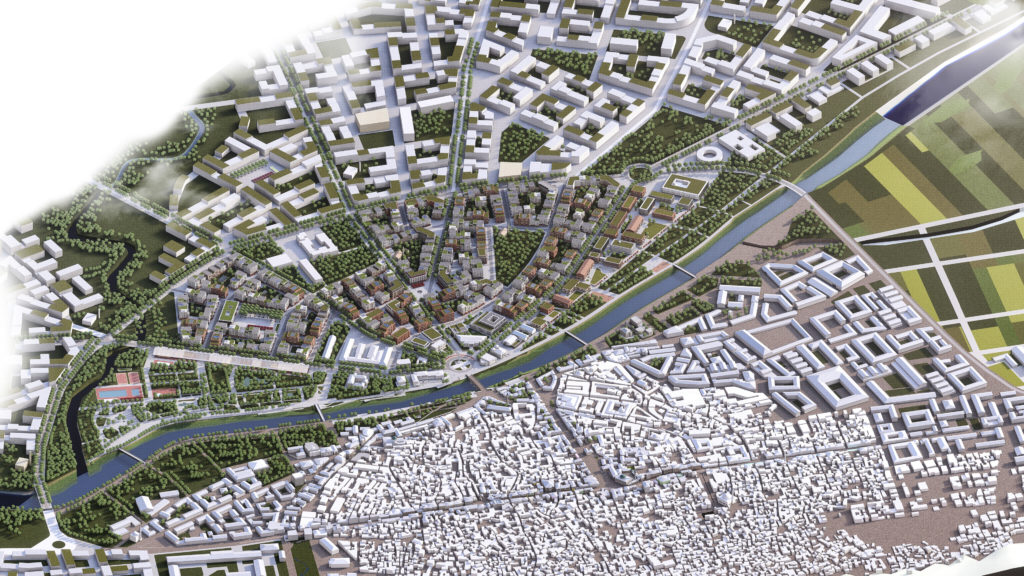 Antakya is the site of two significant ancient cities, Seleukeia Pieria and Antiokheia, incorporating buildings including the Uzun Bazaar, churches, mosques, bathhouses and synagogues which will need to be restored, 'reasserting [the city's] skyline and reputation for religious tolerance'.
The new city will form the centre of the regeneration work, with a design expected to be revealed in full in 2024.
The TDC's revitalisation planning is being supported by the Turkish Ministry of Environment, Urban Planning and Climate Change, and the Ministry of Culture and Tourism.
Source: https://www.architectsjournal.co.uk/news/foster-partners-to-masterplan-turkey-earthquake-rebuild
SPORT
Fethiyespor
Thank you to Brian Lloyd for the Fethiyespor update.
Ziraat Cup
Fethiyespor lost their 3rd round match against Tokat Belediye Plevnespor on Wednesday. The final score was 0-1.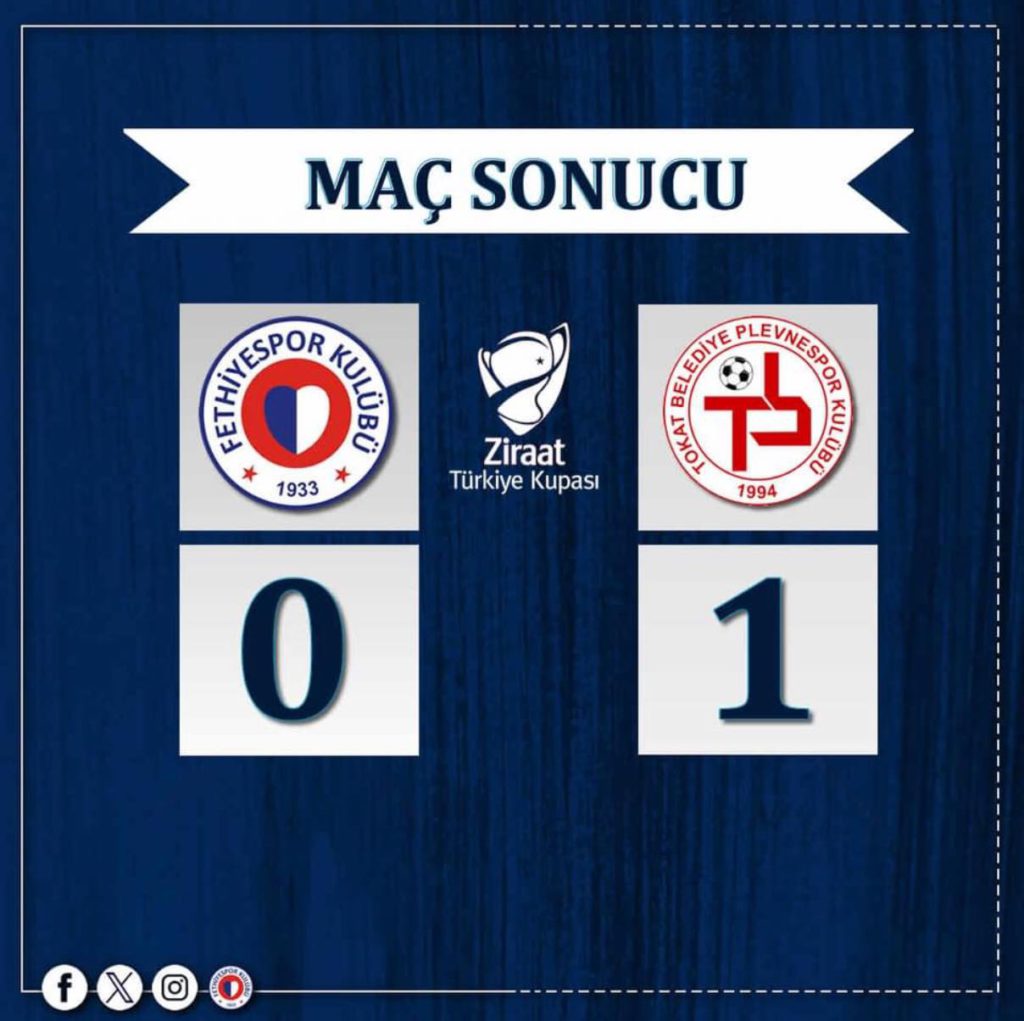 Match Results
Fethiyespor won their away match against Uşakspor on Sunday. The final score was 0-2.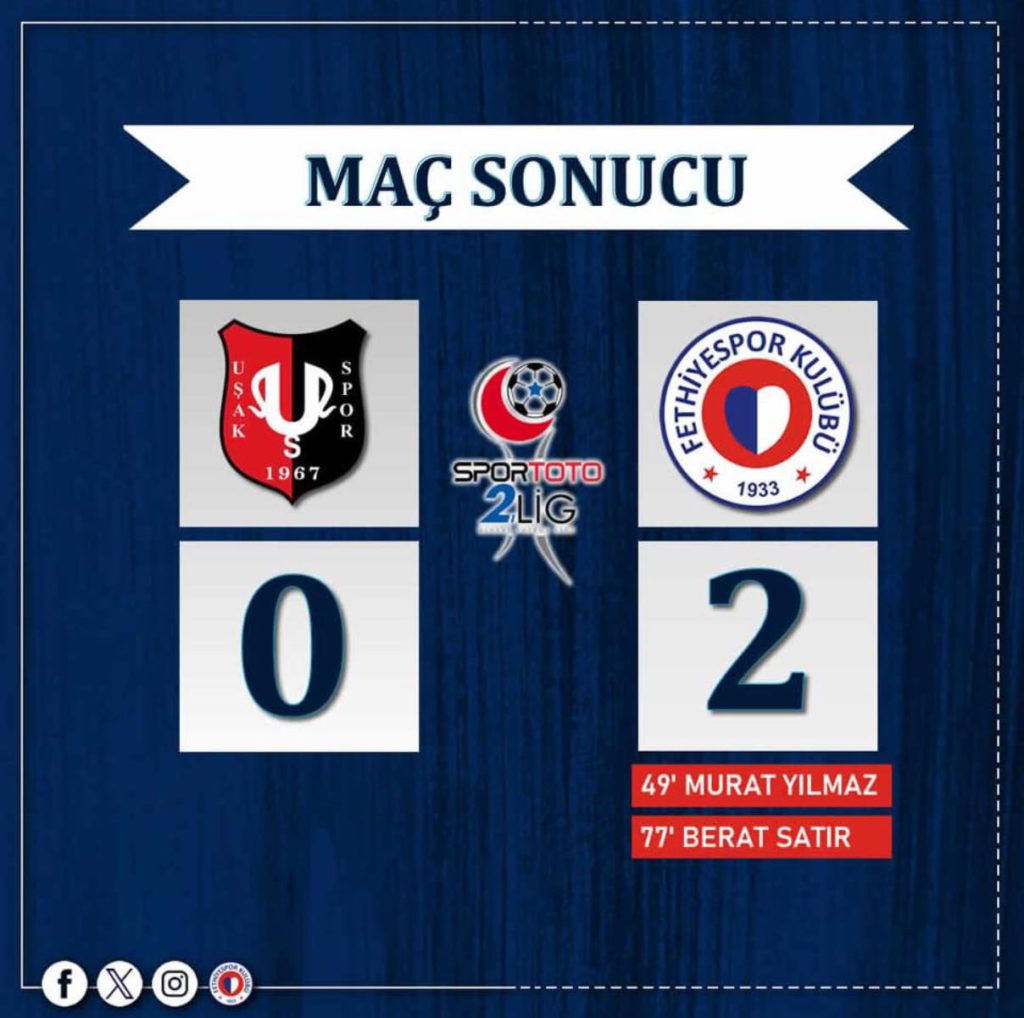 Fethiyespor stay at 7th place on the league table with 12 matches played.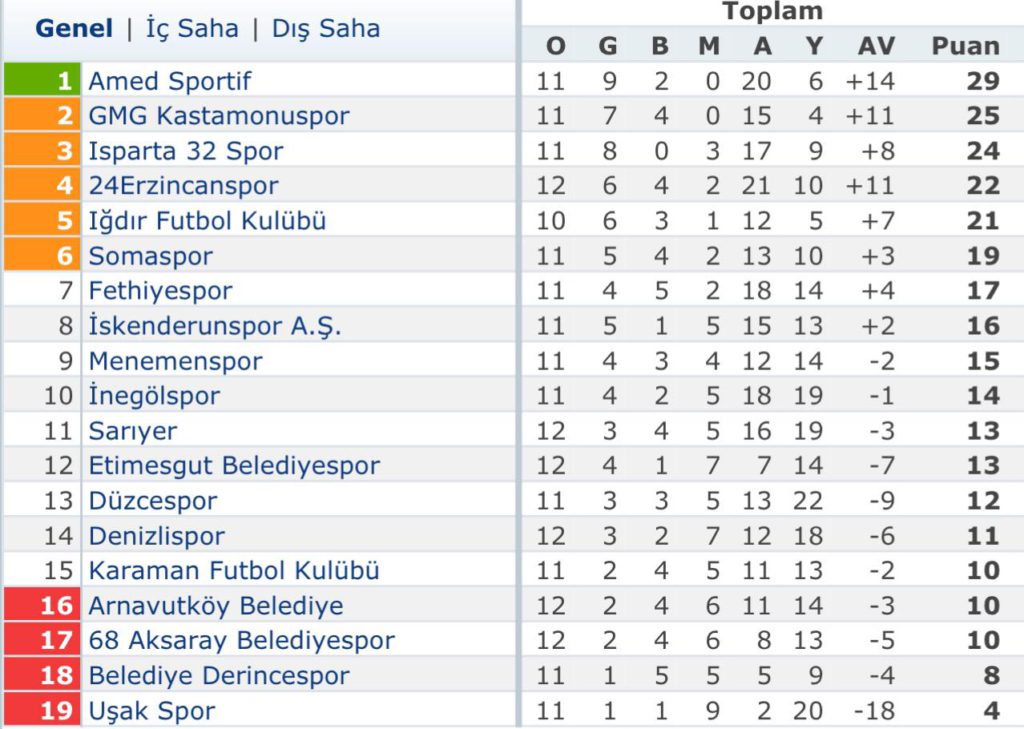 League Matches
Sunday 12th November at home against Belediye Derincespor. The kick-off time is at 14:00.

For more information about Fethiyespor please visit:
Join the Fethiyespor Yabancilar group on Facebook for more news and updates
You can also follow Fethiyespor on Twitter and Instagram
Turkish Lira (TL) exchange rates
The British Pound bought 35.14 TL by the close of business on Friday. The week before it was selling for 34.12 TL.
The US Dollar bought 28.39 TL by the close of business on Friday. The week before it was selling for 28.13 TL.
The Euro bought 30.48 TL by the close of business on Friday. The week before it was selling for 29.74 TL.
Source: exchangerates.org.uk
Weather Forecast
Here's your weather forecast for the week ahead.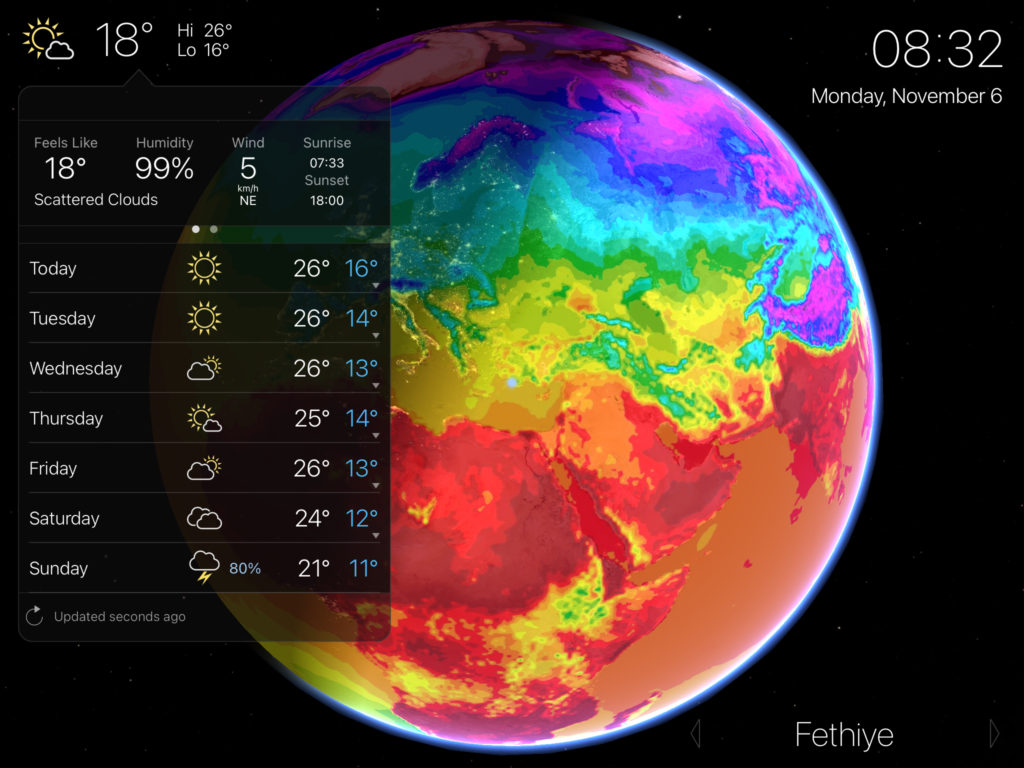 Source: Living Earth
Connect with us on social media for regular updates.