Welcome to our pick of last week's news from Fethiye and around Türkiye.
Curated from various news sources.
NEWS
Türkiye experiences warmest December in over 50 years
Türkiye saw its highest December temperatures in over half a century last month, the country's minister of environment, urbanization, and climate change said on Thursday.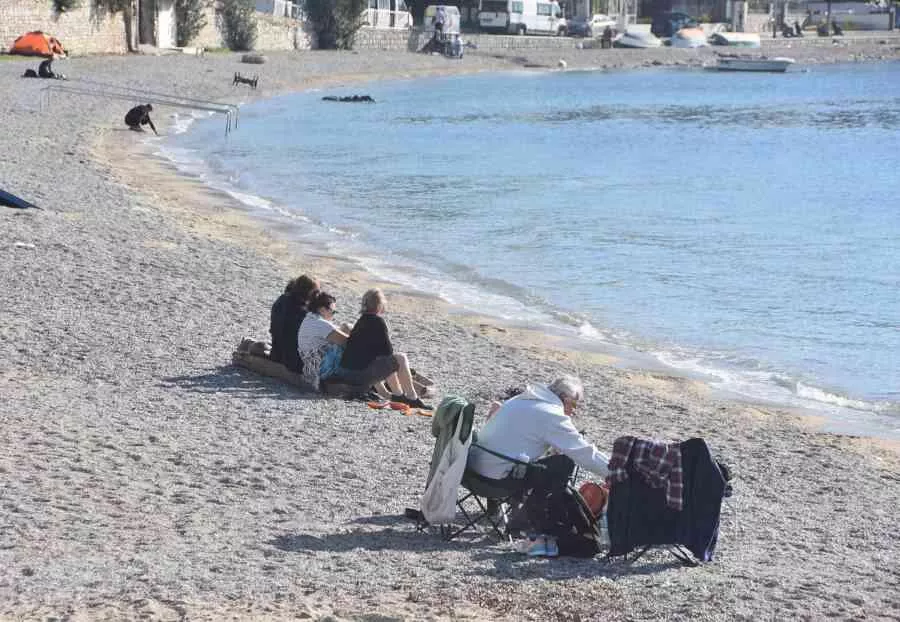 Citing data from the national meteorology agency, Murat Kurum said the last month of 2022 was the hottest in 52 years, while precipitation was drastically reduced and added: "This is not a promising picture."
"Our resources are not unlimited! We work and take steps with this awareness. We must all do our part," Kurum said on Twitter.
According to the Turkish State Meteorological Service, the average temperature across Türkiye in 1991-2020 was 4.8 C (about 40.6 F). The average temperature in December 2022 rose by 3.2 C to 8 C.
The average temperature in the Mediterranean Region, which was 9.1 degrees in previous years, reached 11.8 degrees.
Read more here: https://www.hurriyetdailynews.com/turkiye-saw-warmest-december-in-over-five-decades-179911
Turkish retailers unveil wave of price freezes to curb inflation
Major retailers in Türkiye this week announced a wave of initiatives of discounts and price freezes on an array of consumer goods in a bid to tame inflation after meetings and calls by officials.
The development builds government pressure for businesses to do more to curb skyrocketing consumer prices, which have moderated over the last two months after hitting a 24-year high in October.
Major supermarket chains, including Migros, Şok Marketler and A101 Yeni Mağazacılık, recently announced they would freeze the prices of thousands of everyday goods.
The government had warned leading grocery exploitative pricing chains following a reported fresh wave of price hikes after the country announced an increase in the minimum wage for 2023.
Treasury and Finance Minister Nureddin Nebati this week called for retailers to act, stressing exploitative pricing would not be accepted.
Read more here: https://www.dailysabah.com/business/economy/turkish-retailers-unveil-wave-of-price-freezes-to-curb-inflation
Türkiye's new tax on accommodation services
A new tax implemented by the Turkish Finance Ministry on accommodation services came into force on Jan. 1, 2023.
Visitors will pay 2% extra for accommodation in hotels, tourist villages, motels, and boarding houses, as well as for tours organized by travel agencies.
Employees of diplomatic missions and international organizations with diplomatic status are exempt from the tourist tax.
The decision on the introduction of a tourist tax was made back in 2019, but its implementation was postponed due to the coronavirus pandemic.
Representatives of the tourism business in Türkiye have previously spoken out against the introduction of this tax on the grounds that it will weaken the competitive position that the country has, which, unlike other countries, did not pay a tourist tax until now.
Source: https://www.bignewsnetwork.com/news/273304630/turkey-has-introduced-a-tourist-tax
Antalya goes solar: How this Turkish city is transforming its energy supply
A large solar power plant has been built in Dağbeli, on the outskirts of Antalya, Türkiye, to provide free energy to the local farmers.
The whole region is a crucial hub for fruit and vegetable production both for the domestic and export markets. It accounts for about one-fifth of Turkish fruit and vegetable exports, and over 30 per cent of the country's greenhouse areas.
Some 60,000 people will benefit from the support scheme as it gives farmers the means to run irrigation systems. Local growers say they once refrained from irrigating their crops properly because of the high energy prices. Now, thanks to this cost-saving solar power plant, their irrigation and crop production have significantly increased.
As the climate crisis continues – with rising temperatures and reduced rainfall – crop production requires intervention to remain stable.
"Thanks to the municipal solar power plant we can irrigate almost for free," says local farmer Mehmet Mercan.
Following its success, this solution will be soon replicated elsewhere. The construction of a similar solar power plant, aimed at supporting local agriculture, will begin next year in the east of the city.
Read more: https://www.euronews.com/green/2023/01/05/antalya-goes-solar-how-this-turkish-city-is-transforming-its-energy-supply
Türkiye announces cheaper mortgages for mid-income Turks
Mortgages with lower rates and longer maturities will be offered to middle-income Turks looking to buy new housing, Turkish Finance Minister Nureddin Nebati said on Wednesday.
Nebati told a news conference that mortgage loans with amounts up to 5 million lira ($266,823), will have up to 15 years maturity and rates will start from 0.69%.
"We prepared 'my new home program' for middle-income citizens with advantageous rates, three-year finance ministry support in payments and a household income-based payment plan," Nebati said.
The loans with favourable rates will be extended to new housing, before, during or after construction, Nebati also said.
Contractors that promise to build housing will also have credit guarantee fund-backed access to financing of some 25 billion Turkish lira, Nebati added.
Ahead of tight elections for President Tayyip Erdoğan in mid-2023, the government has pressed on with a fiscal and monetary stimulus policy including wage hikes, retirement benefits, social aidand, energy and agriculture support.
Source: Reuters
SPORT
Fethiyespor
Thank you to Brian Lloyd for the Fethiyespor update.
Team Update
Fethiyespor have so far signed up four new players in the mid season transfer window.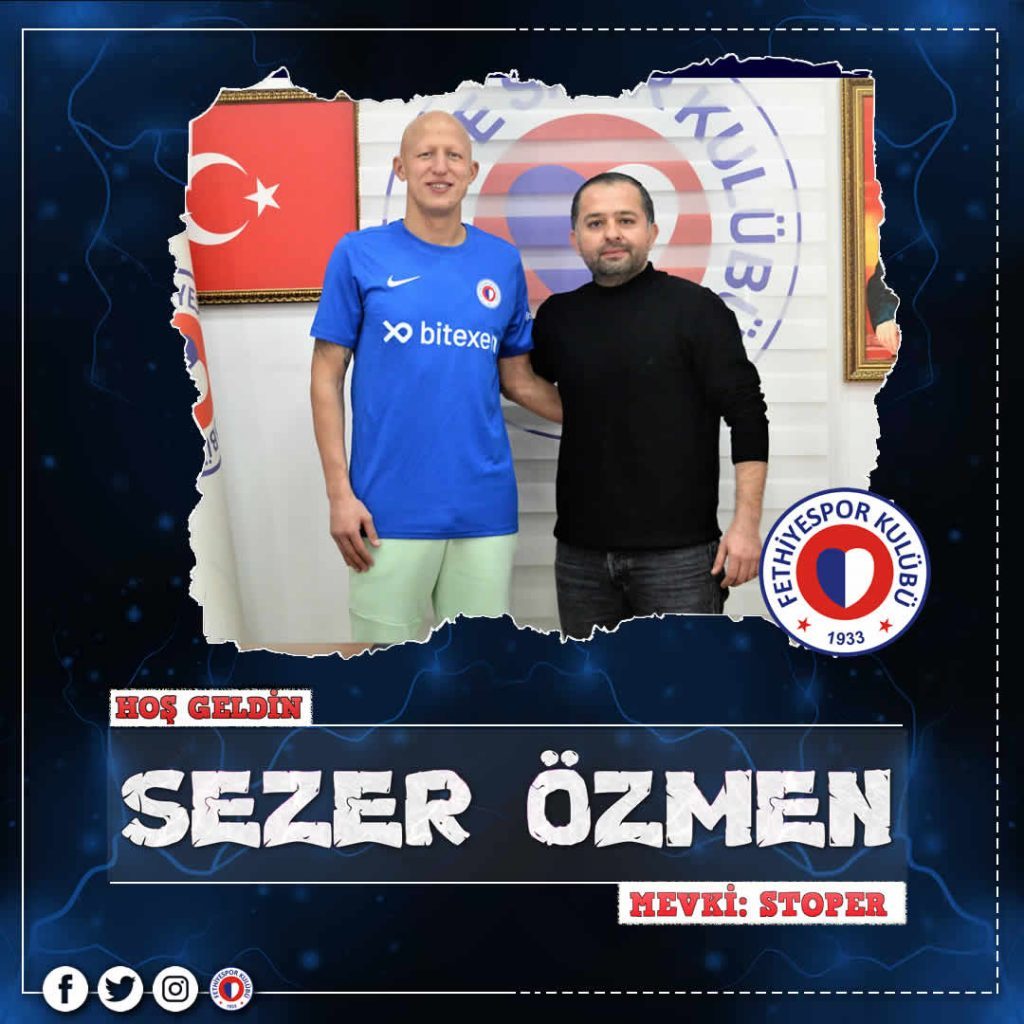 The team are currently in Antalya on 10 days of boot camp training. They have played two pre-season friendly matches so far during the training.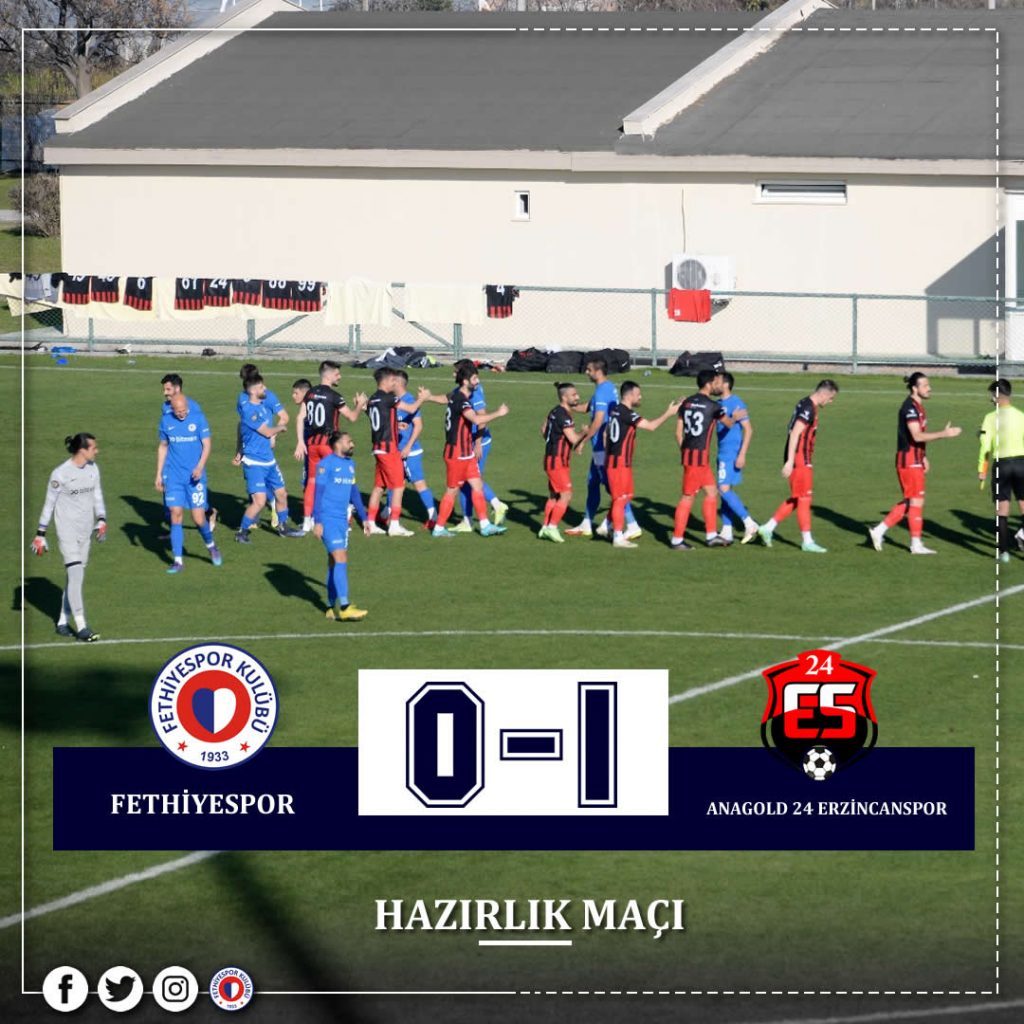 League Matches
The second half of the season starts on 15th January 2023 with Fethiyespor playing a home game against Zonguldak Kömürspor. The kick-off is at 14:00.
For more information about Fethiyespor please visit:
Join the Fethiyespor Yabancilar group on Facebook for more news and updates
You can also follow Fethiyespor on Twitter and Instagram
Turkish Lira (TL) exchange rates
The British Pound bought 22.68 TL by the close of business on Friday. The week before it was selling for 22.60 TL.
The US Dollar bought 18.75 TL by the close of business on Friday. The week before it was selling for 18.68 TL.
The Euro bought 20.00 TL by the close of business on Friday. The week before it was selling for 20.04 TL.
Source: exchangerates.org.uk
Connect with us on social media for regular updates.