Welcome to our pick of last week's news from Fethiye and around Türkiye.
Curated from various news sources.
NEWS
Missing Danish tourist found dead in Fethiye
The body of a Danish tourist, who has been missing for 5 days in Fethiye, has been found. Danish citizen Thomas Bjoerk Gaard (38), who was on holiday in Fethiye, went out for a walk and did not return.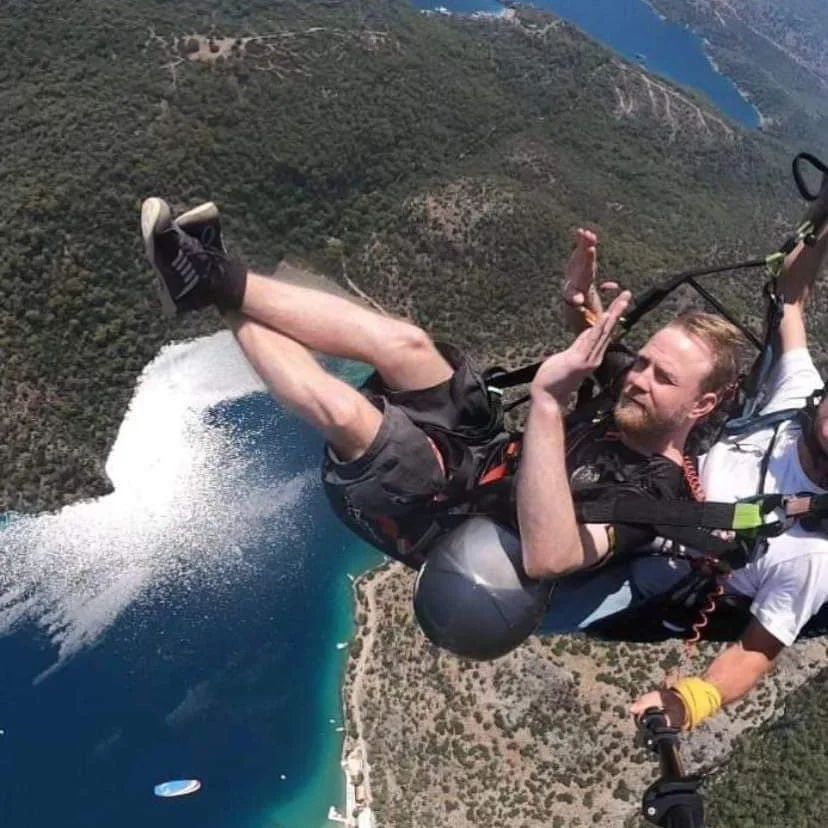 Relatives called the 112 Emergency Call Center for help. Gendarmerie Search and Rescue (JAK) and Search and Rescue Association (AKUT) teams found the Danish tourist's body on the rocks near Kabak Bay in the Faralya district after a 5-hour search.
Source: https://www.gercekfethiye.com/fethiye-de-kayip-danimarkali-turist-olu-bulundu/60409/
Surfacing work on Mustafa Kemal Boulevard
Fethiye Municipality teams are working on the laying of BSK Hot Asphalt surface on Mustafa Kemal Boulevard where infrastructure work was previously carried out.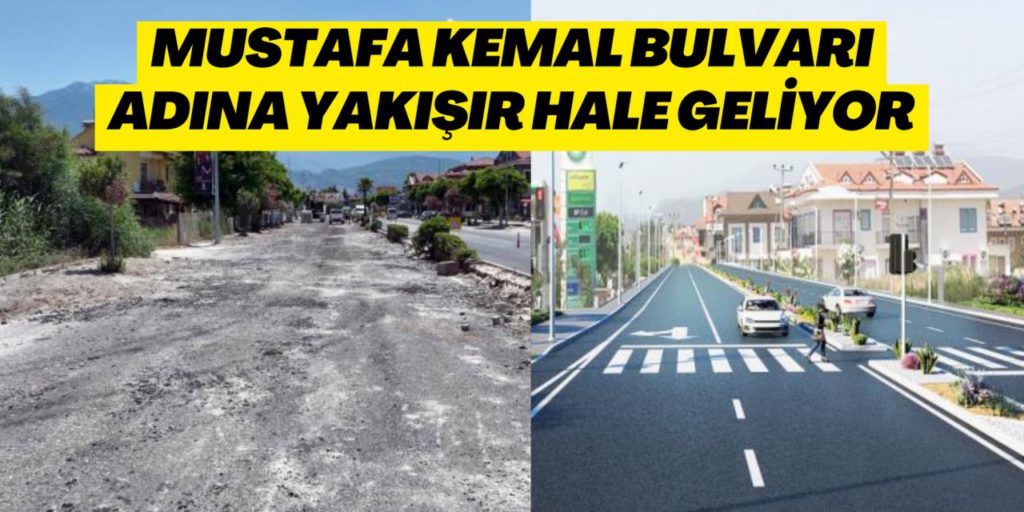 Work is also being carried out to update the pavements, considering individuals with special needs, and a smart intersection will be implemented in front of the courthouse on Mustafa Kemal Boulevard, which is located on the 2 kilometer area between Yunus Nadi Street and Barış Manço Boulevard.
Source: https://www.muglagazetesi.com.tr/mustafa-kemal-bulvari-adina-yakisir-hale-geliyor-146274h.htm
4th International Yacht Race to start in Muğla
The first stage of the International Yacht Race, which will be held for the fourth time this year under the auspices of the Presidency, will be held in Muğla and the second stage will be held in Istanbul.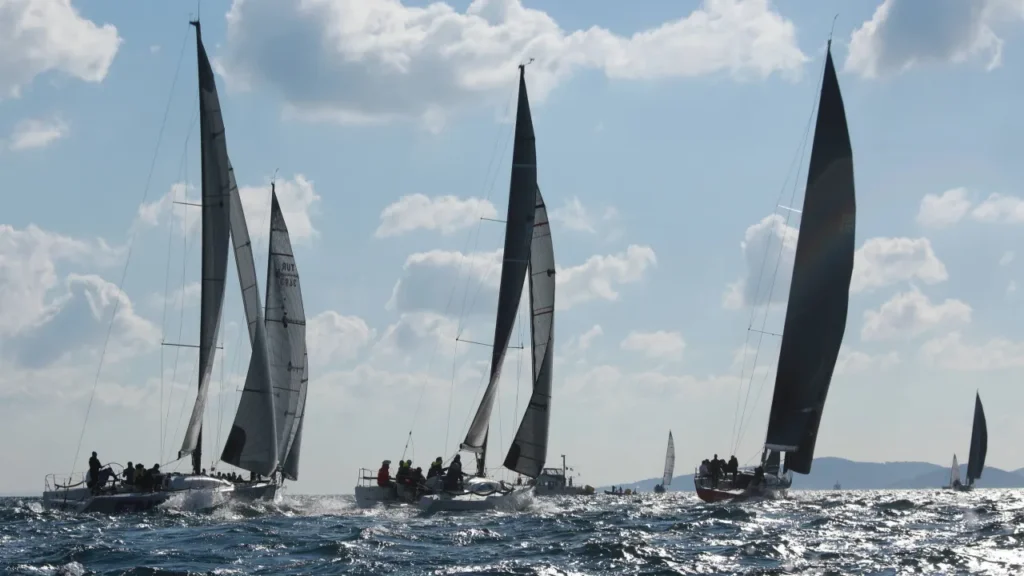 Last year, 135 teams and more than 1000 sailing athletes participated in the Presidential International Yacht Race, which is one of the most respected organizations in marine sports.
There are four races in the program, the first of which is the 100. The 'Halikarnas Cup of the Year, a challenging course consisting of 250 nautical miles on the Bodrum-Marmaris-Bodrum route on 25-30 July.
The winners of the Halicarnassus Cup will receive their trophy with the award ceremony to be held in Bodrum Castle on July 30.
More than 60 teams and more than 500 athletes are expected to participate in the Muğla stage.
The other three races of the championship will be held in Istanbul on 27-29 October. The winner will receive the Republic Cup at an award ceremony to be held on October 29, Republic Day.
Source: https://abcgazetesi.com/cumhurbaskanligi-4-uluslararasi-yat-yarisi-mugladan-start-alacak-602756
Lightning illuminates sky over Türkiye's ancient city of Ephesus
Lightning over Türkiye's world-famous ancient city of Ephesus in Izmir listed on UNESCO's World Heritage List recorded late Thursday created an early summer spectacle, unleashing local photographers' enthusiasm and providing a rare look at the site.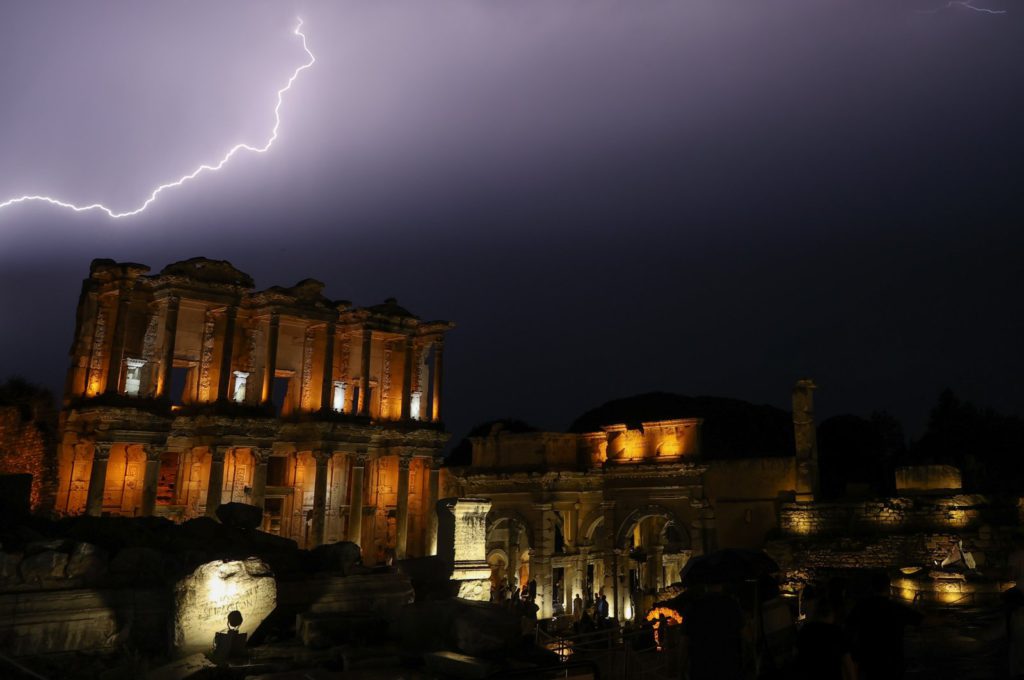 The unexpected phenomenon came with the strong rainfall at the heels of a hot weather spell in the past couple of days where temperatures hovered around 34-37 degrees Celsius (93.2-98.6 degrees Fahrenheit).
Thunderstorms and unusually high occurrences of lightning were recorded in other cities in Türkiye in June as well, including Istanbul and northwestern Bursa, providing local and international media interest.
Source: https://www.dailysabah.com/turkiye/lightning-illuminates-sky-over-turkiyes-ancient-city-of-ephesus/news
Ministry restricts access to forests till Oct 31 across Türkiye
In a bid to mitigate the dangers of forest fires, the Ministry of Interior has issued a ban on entering forest areas until Oct. 31. The prohibition encompasses all activities, including camping and overnight stays, within the forested regions.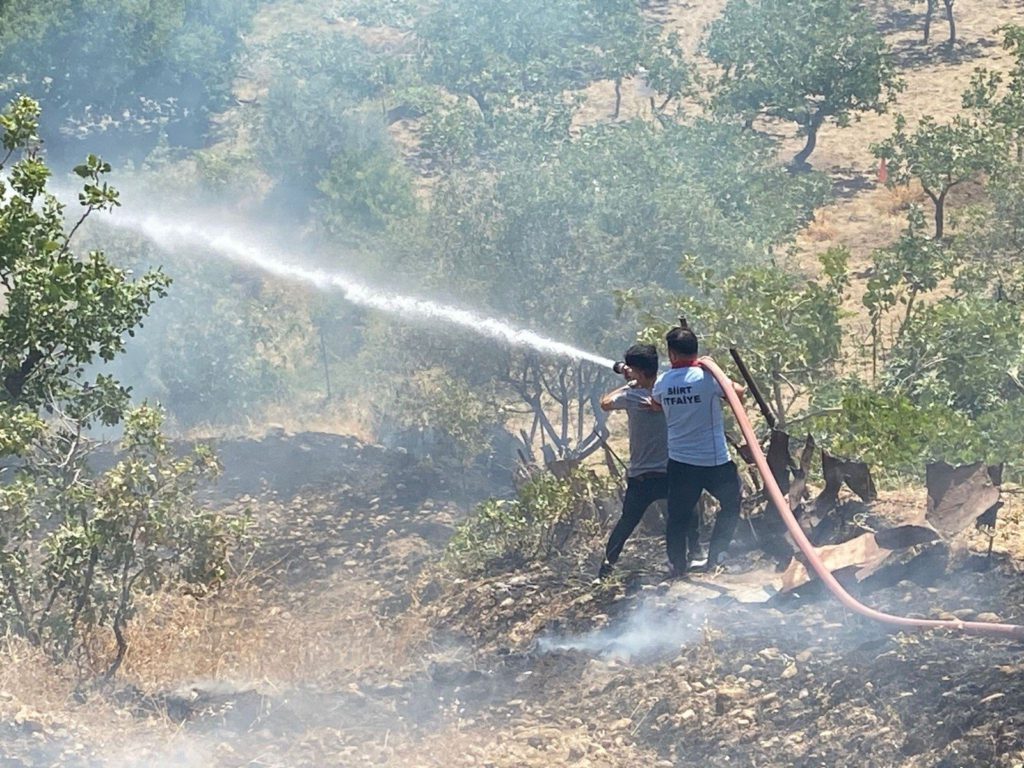 In a statement released by the ministry, it was emphasized that the prohibition aims to limit access to forest areas prone to fire hazards during critical periods. The measures will be implemented in and around high-risk forest fire regions. Individuals will be prohibited from camping or setting up tents in areas close to forests.
Additionally, the use of flammable materials such as fireworks and sky lanterns, which can cause forest fires, will be strictly forbidden during weddings and similar events held near forested areas.
To ensure the effectiveness of these measures, continuous patrols will be carried out by forest officers, gendarmerie, and police personnel. Besides the use of drones, KGYS (Forest Fire Detection System), and other surveillance technologies will be employed in forested regions.
As the ban comes into effect, authorities will work diligently to enforce the regulations, and citizens are urged to comply with the restrictions for their own safety and the preservation of our precious forests.
Source: https://www.dailysabah.com/turkiye/ministry-restricts-access-to-forests-till-oct-31-across-turkiye/news
SPORT
Fethiyespor
Thank you to Brian Lloyd for the Fethiyespor update.
Team Update
Fethiyespor signed a two year contract with internal transfer Şahan Akyüz.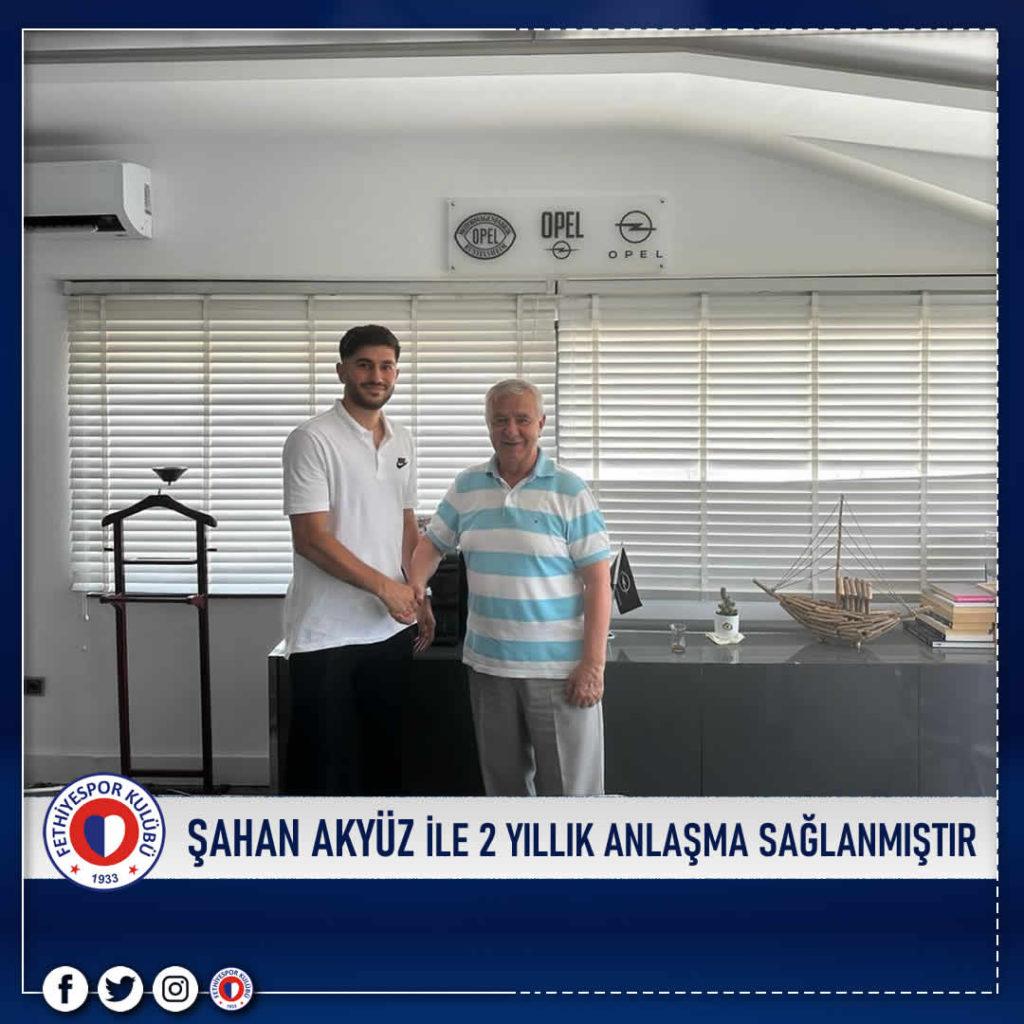 For more information about Fethiyespor please visit:
Join the Fethiyespor Yabancilar group on Facebook for more news and updates
You can also follow Fethiyespor on Twitter and Instagram
Turkish Lira (TL) exchange rates
The British Pound bought 33.45 TL by the close of business on Friday. The week before it was selling for 33.10 TL.
The US Dollar bought 26.05 TL by the close of business on Friday. The week before it was selling for 26.05 TL.
The Euro bought 28.60 TL by the close of business on Friday. The week before it was selling for 28.43 TL.
Source: exchangerates.org.uk
Weather Forecast
Here's your weather forecast for the week ahead.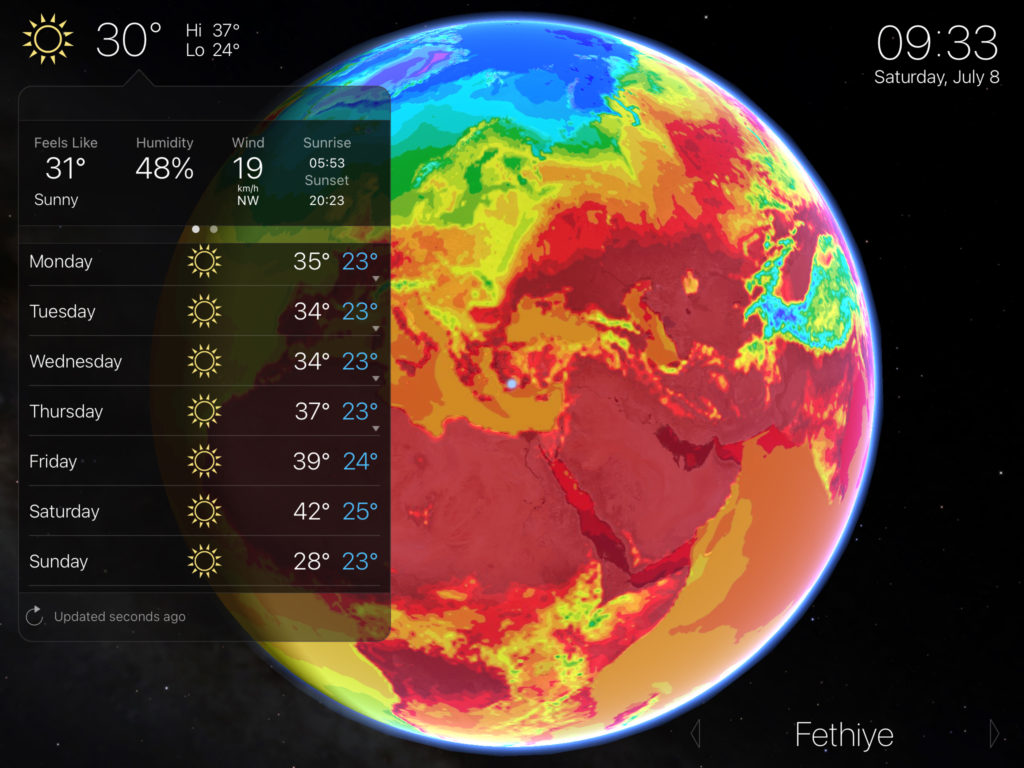 Source: Living Earth
Connect with us on social media for regular updates.