Thank you to self-professed Grinch Sian Midgley for the update.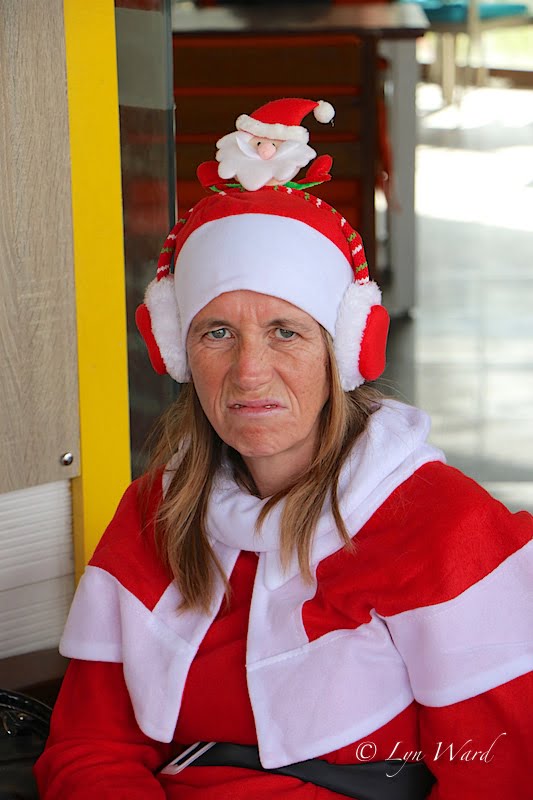 Santa's Christmas bike ride
Yesterday, 24 local cyclists donned their festive suits and took part in the fifth annual Santa's Christmas bike ride in Fethiye.
This year's event, organised by keen cyclist Robert, started at 11 am at the Reis Cafe in Akarca.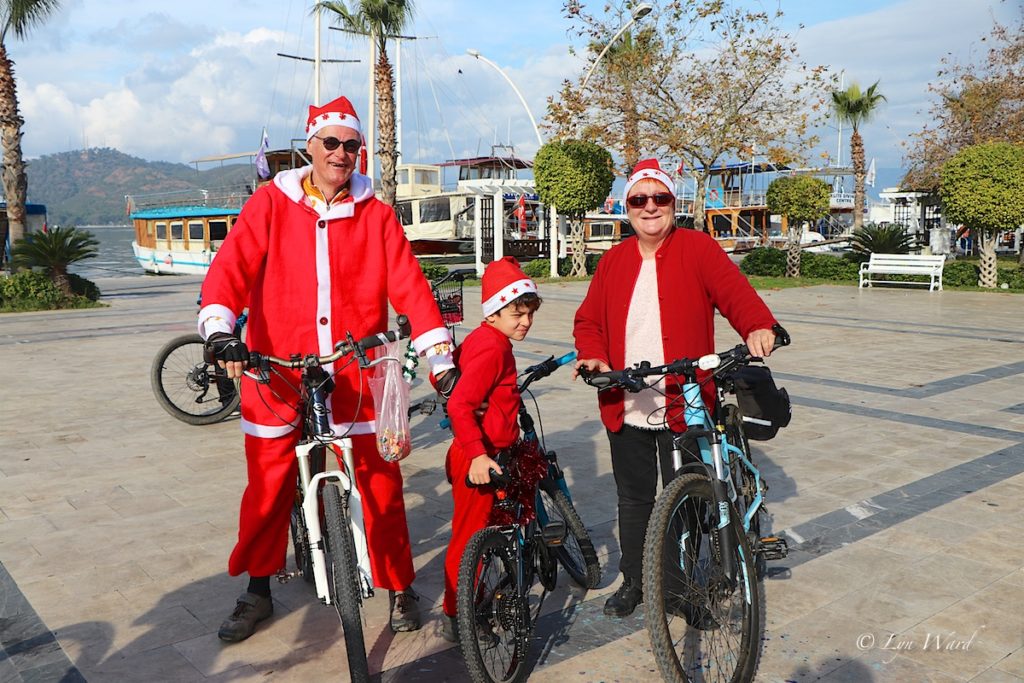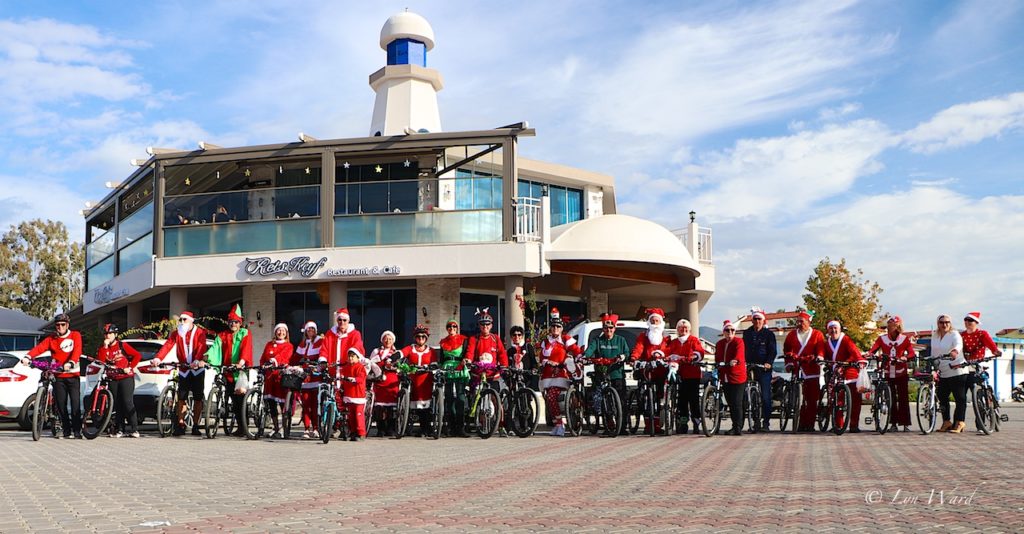 Riders, many of whom had got into the festive spirit when getting dressed in the morning, cycled from Reis Cafe to the town square in Fethiye for photographs and then to the Meydan Restaurant for a refreshment break.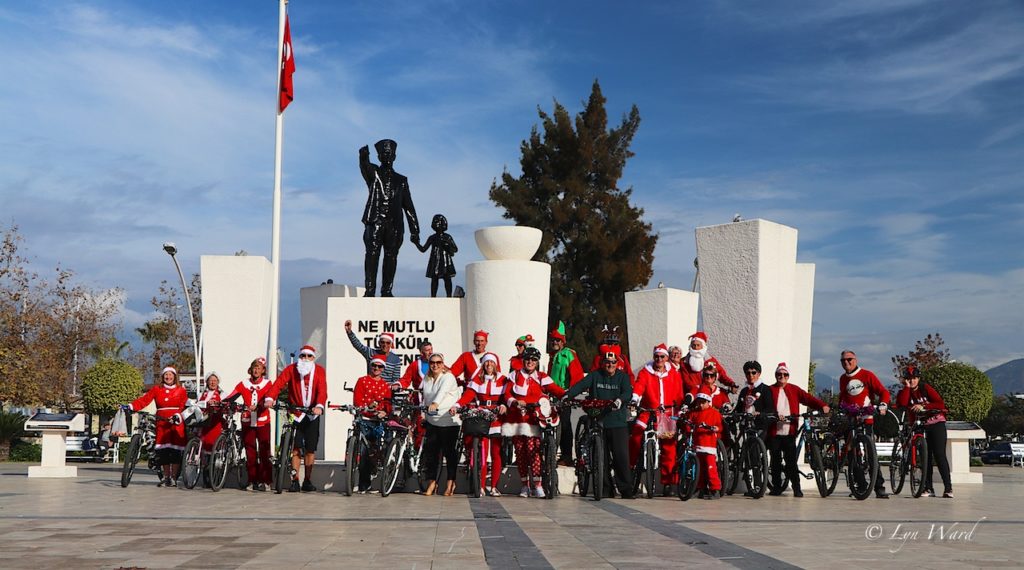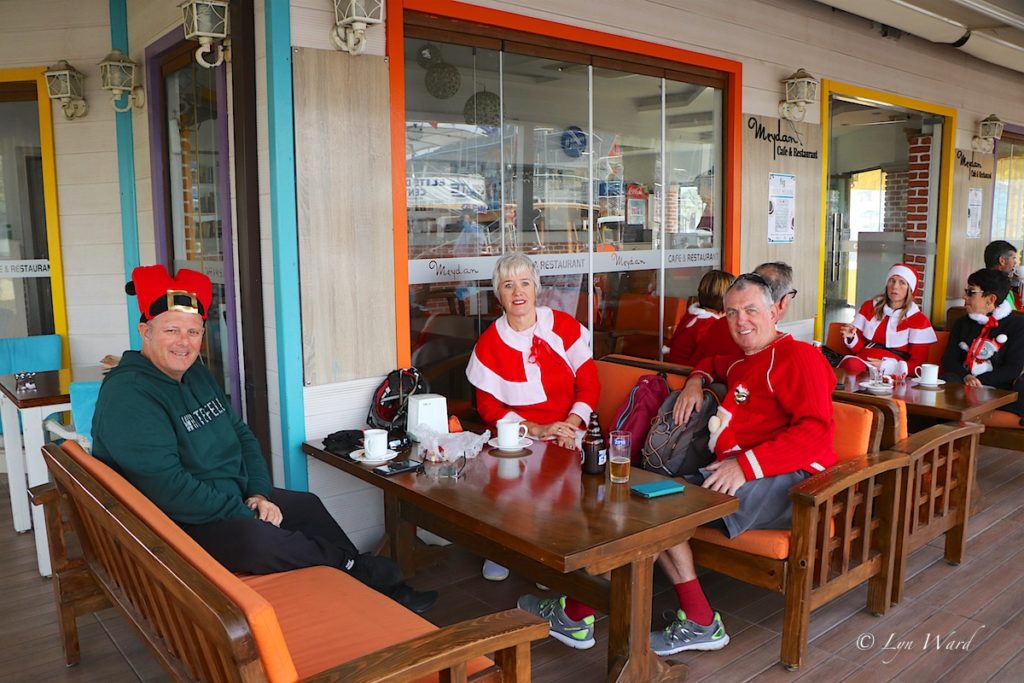 The cycling Santas (and elves) then cycled back to Çalış, via Şehit Fethiye Bey Parkı, where the ride ended.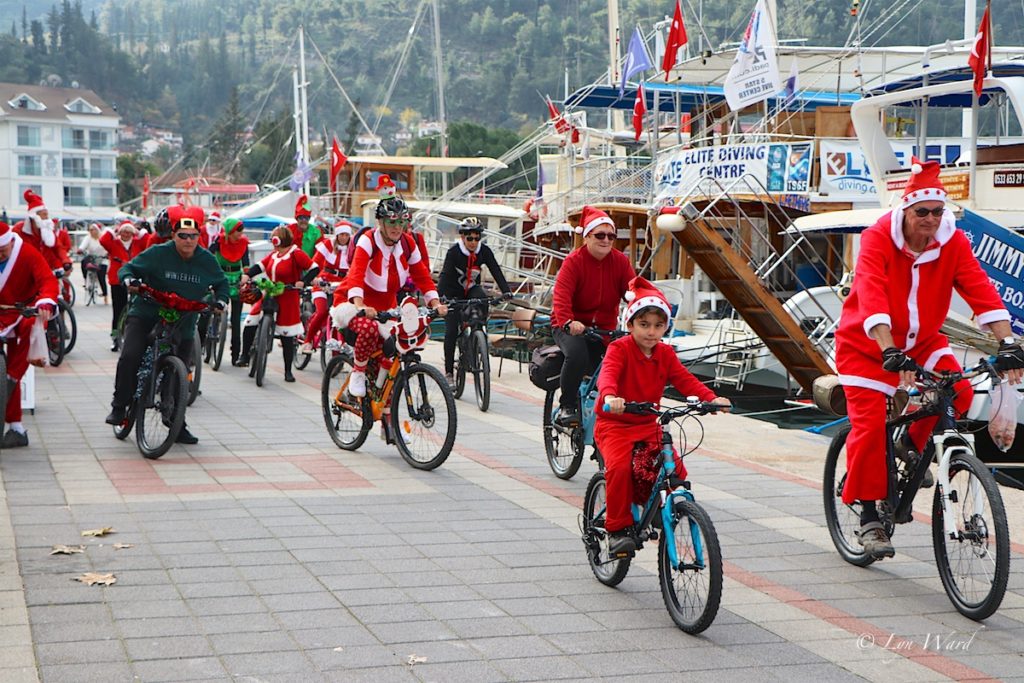 Along the way, riders handed out sweets to smiling, and somewhat bemused, children and provided unexpected entertainment for many of the locals out for their Sunday stroll, who waved and cheered the group on.
One regular participant commented that they were very pleased with the turnout, especially as the dark clouds were rolling in, and hoped that the event would continue to go from strength to strength over the coming years.
Have a look at our cycling Santas photo gallery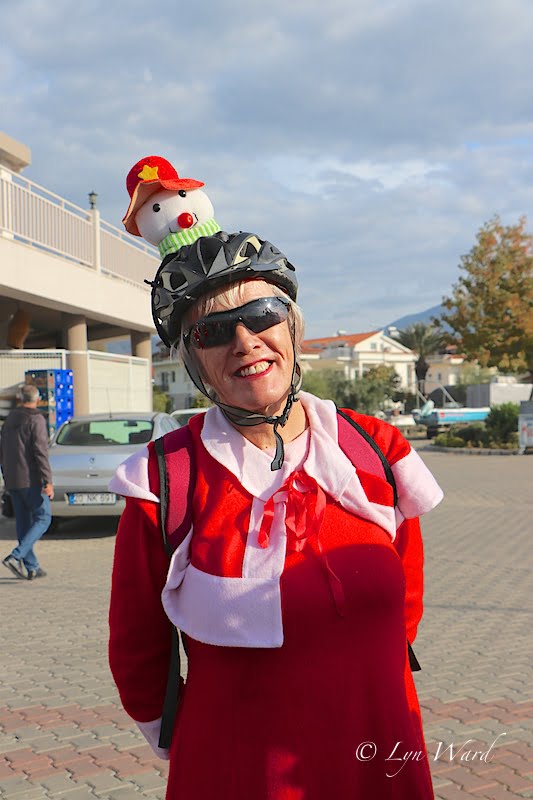 See you next year
The event takes place every year on the last Sunday before Christmas. You can put it on your new calendar so you don't forget, although we'll be reminding you nearer the time.
The cycling Santas (and elves), would like to wish everyone a Merry Christmas and a very Happy New Year.