Tucked up in the far north-eastern corner of Türkiye on the borders with Armenia and Georgia, 60 km from Ardahan, is the huge and glorious Lake Çıldır (Çıldır Gölü).
1959 meters above sea level, it is the second-largest lake in the Eastern Anatolia Region after Lake Van, and the tenth-largest in Türkiye, with an area of 123 km².
The nature and beauty surrounding Lake Çıldır draw tourists from far and wide all year round.
The lake attracts thousands of visitors during each season, but it is especially enchanting in winter.
An icy wonderland
Lake Çıldır is almost totally covered by ice in the winter months. It usually starts to freeze at the beginning of winter as the temperature drops to minus 10 degrees during the night. The lake can stay frozen for up to eight months.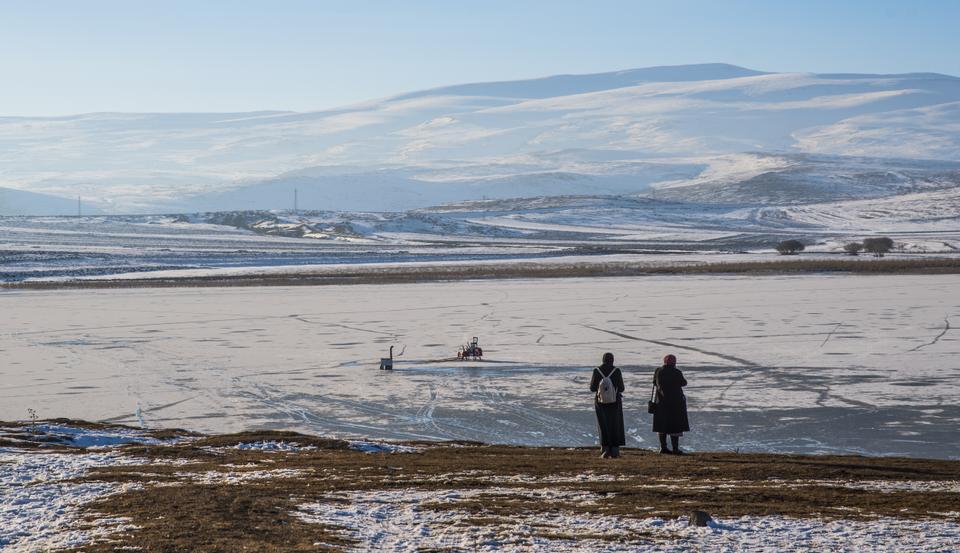 One of the things that makes Lake Çıldır unique is that the livelihood of local fishermen and many tourism activities don't start until the lake is frozen.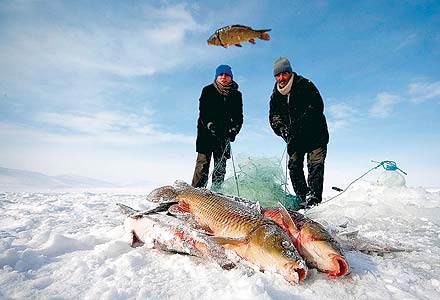 Lake Çıldır is famous for several different fish species which can be tried at the local fish restaurant, Gunayin Yeri.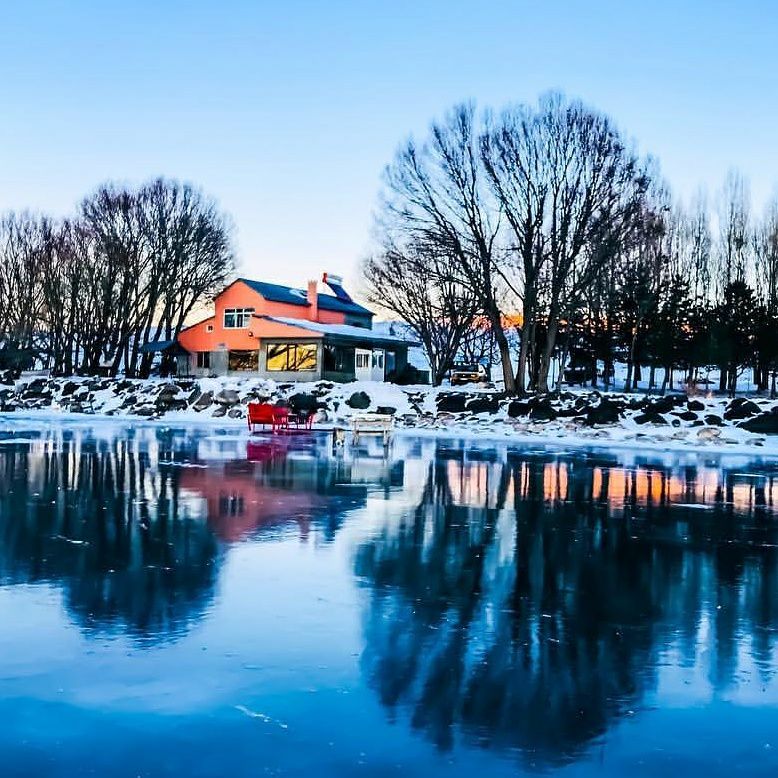 The troika experience
Once the ice sheet above the lake thickens to over 25 centimetres, Lake Çıldır becomes a stage for sleigh rides, providing tourists with an unforgettable experience.
A unique way to enjoy the lake is to take a tour on a troika, a traditional Russian sleigh pulled by horses.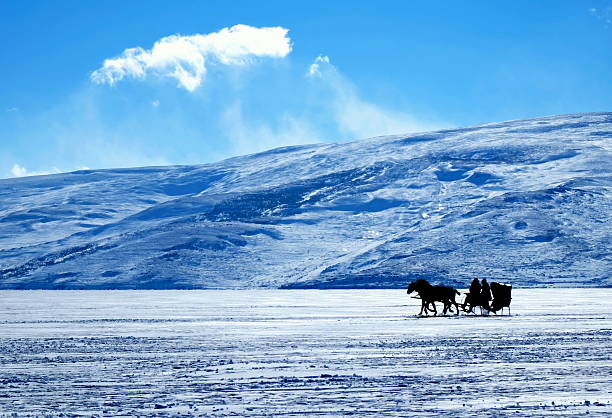 Cycling on ice
When the ice is not thick enough for the sleighs, visitors can rent bicycles and enjoy the natural wonder as they cycle on the lake.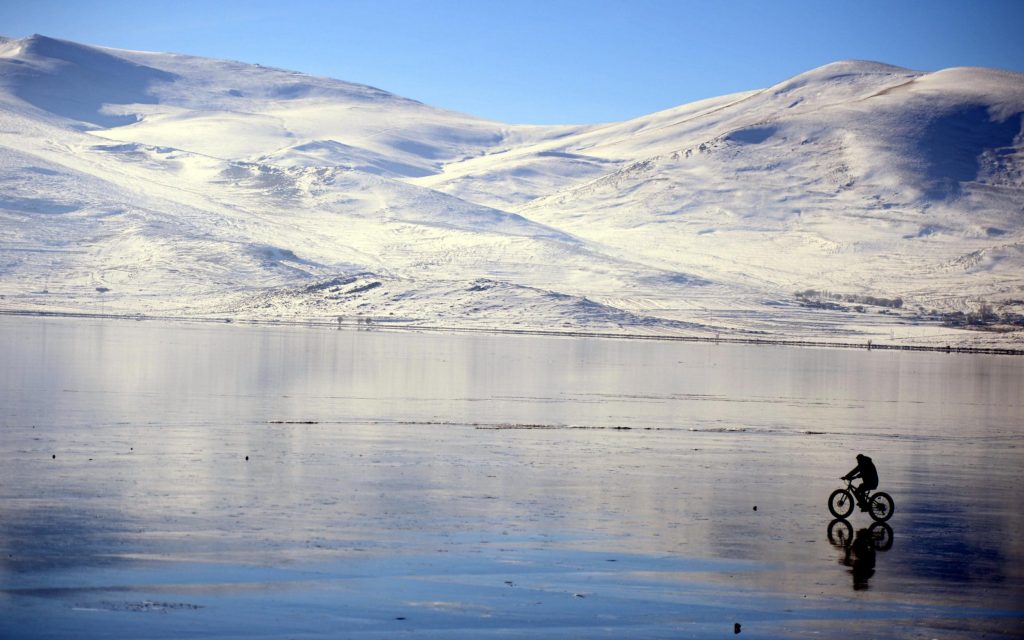 Getting there
Türkiye's" Doğu Ekspresi" (Eastern Express), takes travellers on a magical journey from Ankara to Kars. The route is one of the world's most amazing scenic train journeys.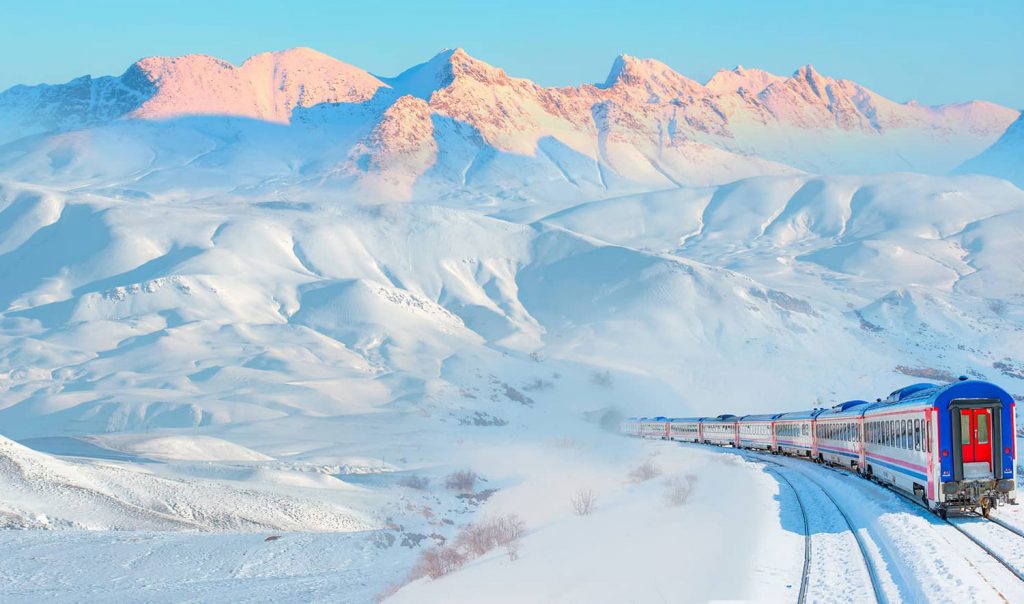 The journey takes 26 hours and the popularity of the express is incredible given that it was about to close a few years back.
Where to stay
Accommodation in Lake Çıldır is very limited however you can stay at the Lake Çıldır Lodge or stay in Kars and visit Lake Çıldır on a day trip.
Sources: Anadolu Agency, Turkey From the Inside, Go Turkey Tourism, Always on the Way