This post contains affiliate links, so we may earn a small commission when you make a purchase through links on our site at no additional cost to you.
Perched on a hill above the modern town of Bergama, the great acropolis of Pergamum (Pergamon) is one of the most dramatic sights in Türkiye.
Pergamum is, for the most part, a site of quiet classical splendour. Its ruins – especially the Asklepion and Acropolis – are so extraordinary that they were inscribed on Unesco's World Heritage List in June 2014, the 999th site in the world (and the 14th in Türkiye) to be so honoured.
After Athens lost its political importance in the 2nd century BC, Pergamum and Alexandria became the two main – and competing – centres of an ancient civilisation.
Pergamum's famous library and the Temple of Zeus were constructed at this time, along with the vast artificial terraces on the hillside, which allowed the city to spread downwards.
Excavations have reconstructed enough of the acropolis area today to give an impression of how the upper city would have looked during the Roman period.
The most spectacular and impressive structure remains the theatre, a remarkable piece of engineering built into an exceptionally steep hillside.
The lower terraces are best explored from the car park at the foot of the Acropolis. Here are a vast gymnasium, the Temple of Demeter and Hellenistic houses and shops on streets rutted by chariot wheels.
The lowest part of the city in now largely covered by the town of Bergama, with an attractive old quarter.
One of the most pleasurable ways to see Pergamum is to arrive in time to see the sunset from the acropolis, then to stay the night and explore the rest of the site in the morning.
Have a look at our gallery of photos taken by Norman Clark.
In photos: the spectacular ancient city of Pergamum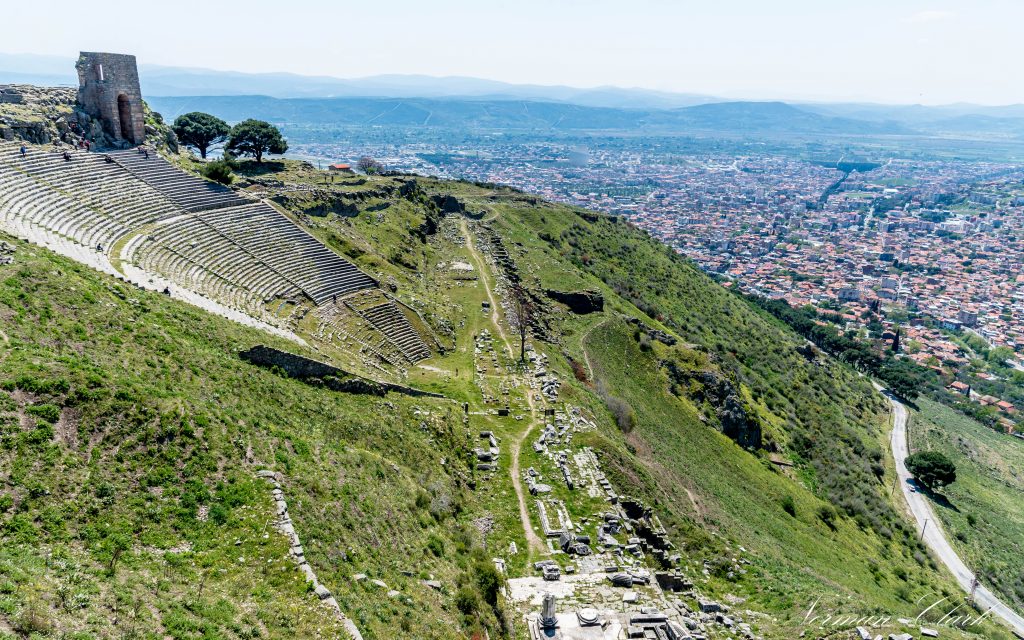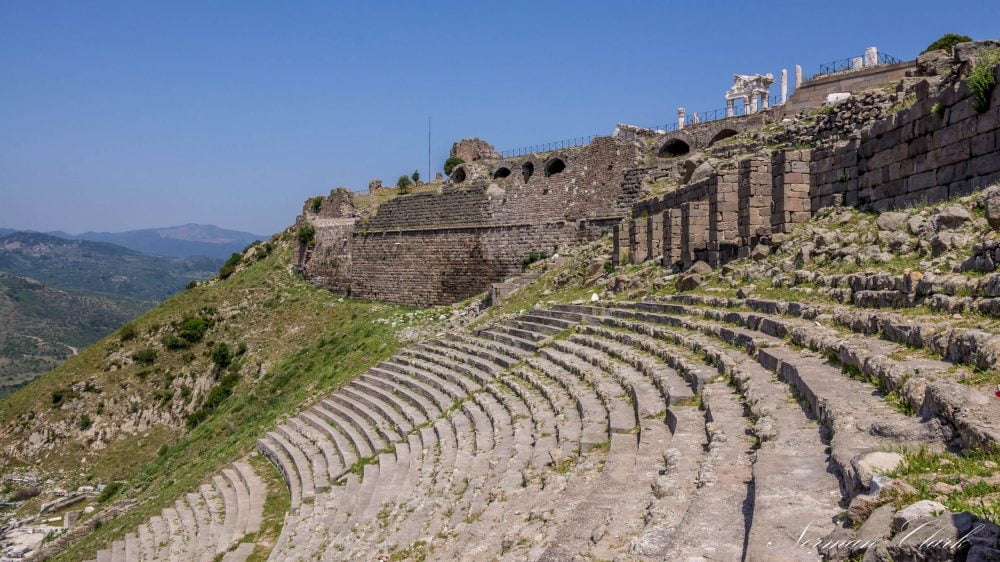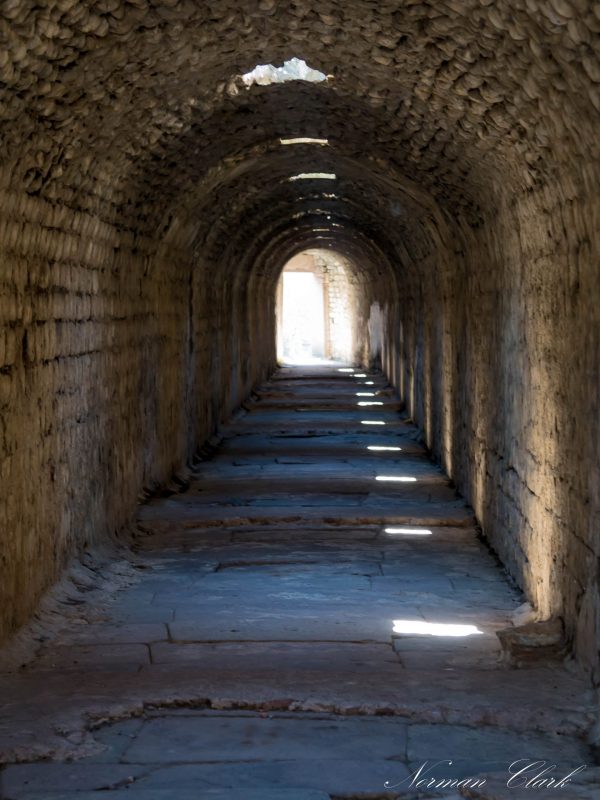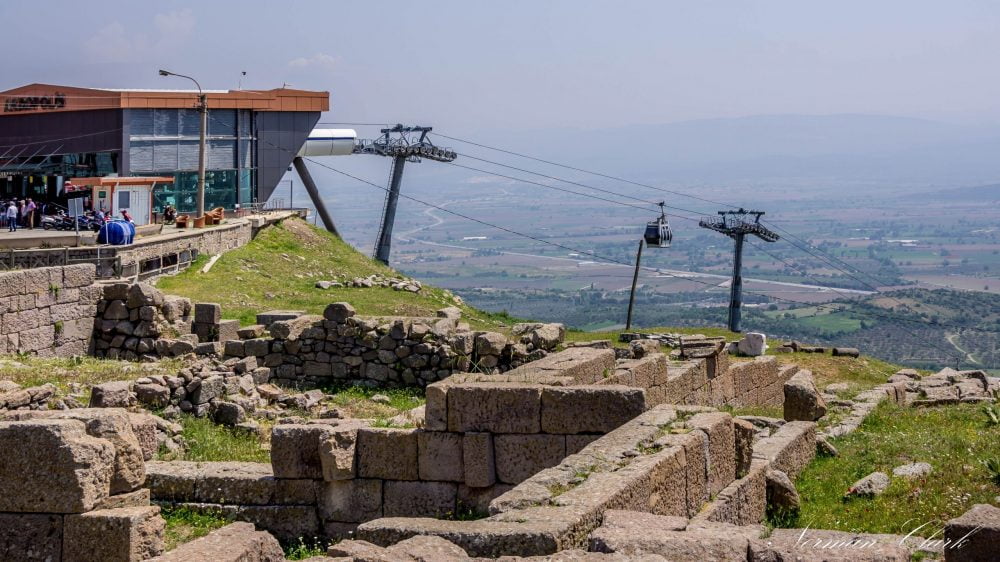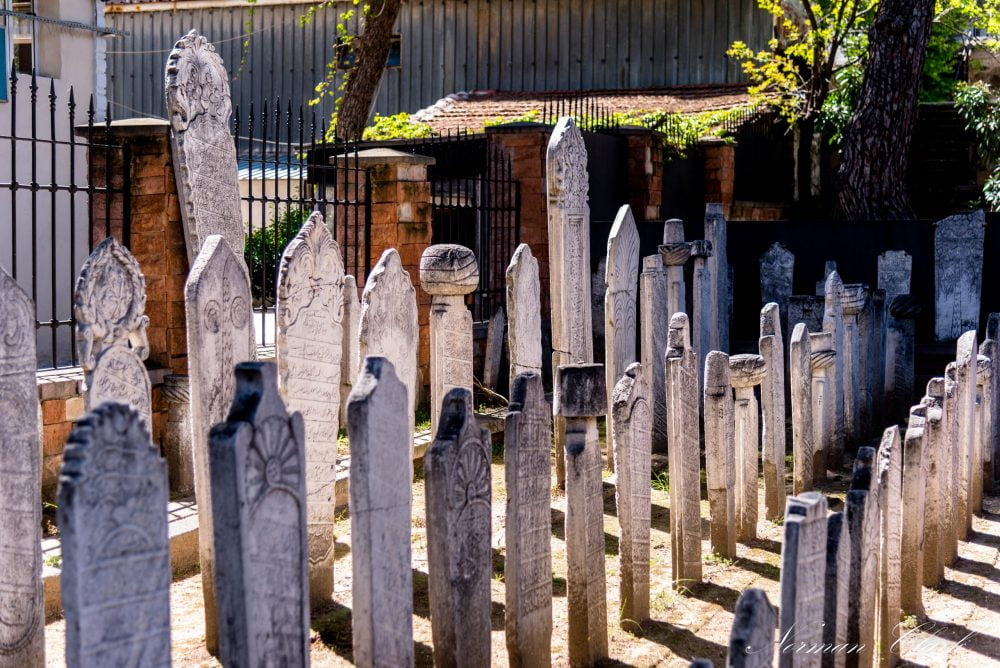 Getting there
Pergamum is situated 440 km from Fethiye (100 km north of Izmir).
Visitors who drive can park in the lower or upper car parks or follow the signposts along Akropol Caddesi to the lower station of the Bergama Acropolis Cable Car. The cable car ride takes five minutes.
Follow the link below for details of options for getting to Bergama from Fethiye.
https://www.rome2rio.com/s/Fethiye/Bergama
This article was first published on 24 March 2022.