Nestled in the Yeşilova district of Burdur, the popular Lake Salda (Salda Gölü), with its white beach, sand dunes and crystal clear water is often likened to the Maldives. In fact, it is so similar, it is known locally as the Saldives.
There is also a bus service from Fethiye. Click here for details.
Lake Salda facts
Lake Salda is set in a tectonic crater composed of a limestone-like structure called stromatolitic rocks. These rocks, which are also seen on the surface of Mars, produce magnesium on the surface of the lake.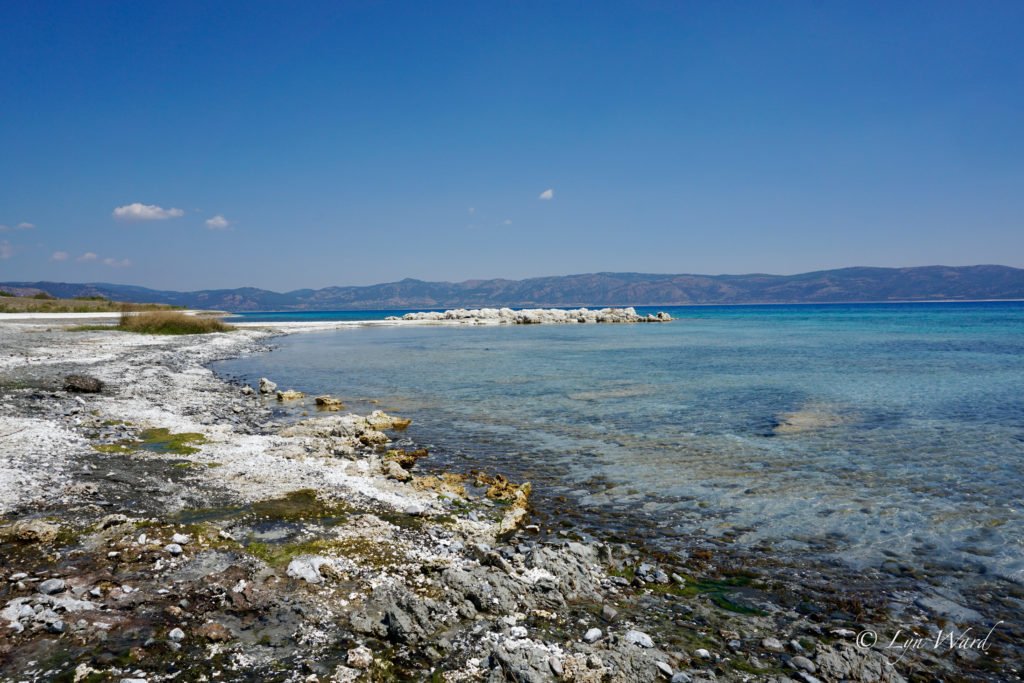 The magnesium is what gives the sand its white colour. The mineral content of the lake also makes it interesting for scientists, as it is believed to be similar to surface lakes found on Mars.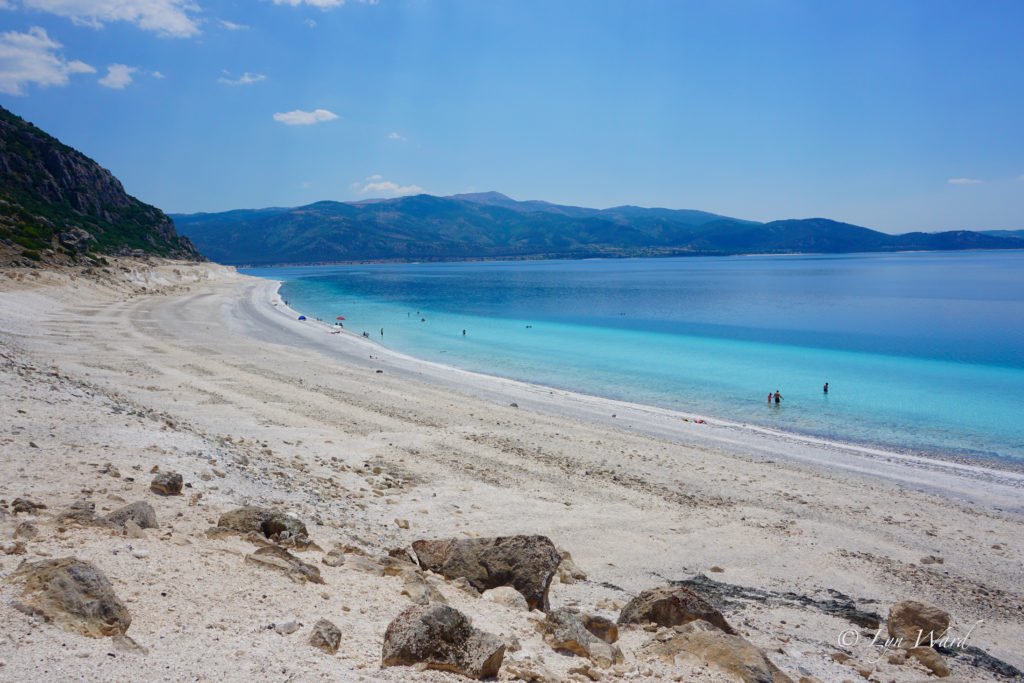 The hydromagnesite mineral found in its coastal waters is believed to offer remedies for certain dermatological diseases. Visitors have reported that their acne or eczema disappears after a week of enjoying the mineral-rich waters of the lake.
The sand of Lake Salda has a clay-like structure which is also very good for the skin – ideal for a natural mud bath.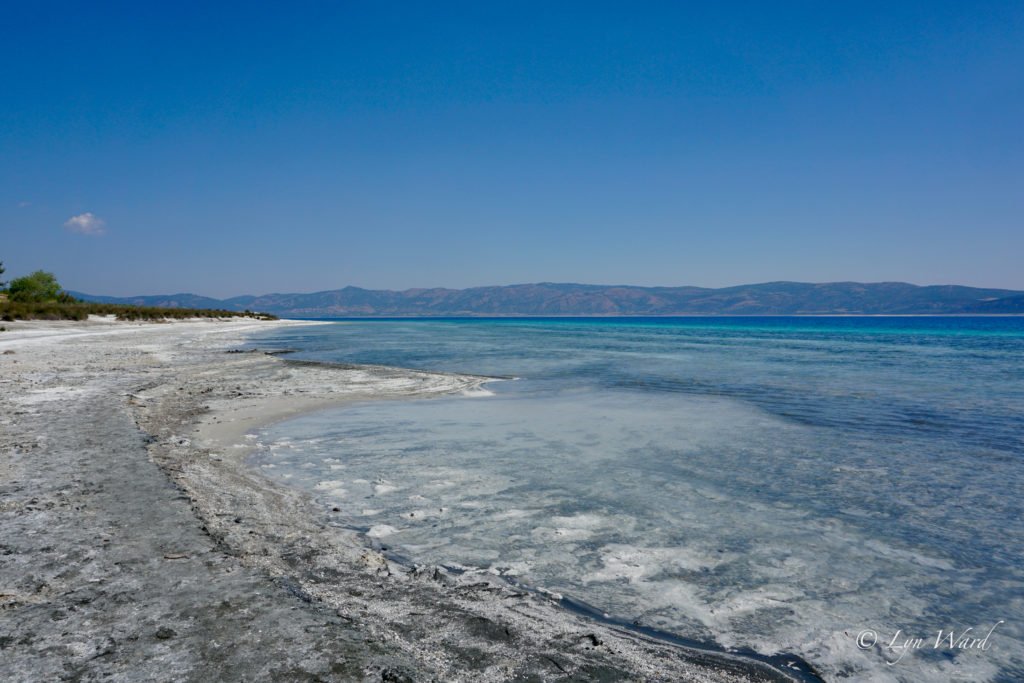 The lake area covers 4,370 hectares, and its depth reaches 196 meters, making it one of the deeper lakes in Turkey, if not the deepest.
The surrounding area has endemic plant and animal species unique to Lake Salda. There are 3 endemic freshwater fish in the lake and boars, foxes rabbits and partridges around the lake.
The lake is home to more than 100 bird species making it a great spot for bird watchers.
Recent protection regulations
Last year, the Environment and Urbanization Ministry declared Lake Salda a 'Special Environmental Protection Area'. It was declared a first and second-degree Natural Protected Area in 1989.
The coastline of the lake has also been put under protection to prevent the natural and cultural fabric of the area from being damaged.
Thanks to the protection measures taken in and around the lake, the water quality increased to drinking water quality.
Amenities
There are camping facilities and a cafeteria at Doğanbaba Public Beach and Yeşilova Municipality Public Beach.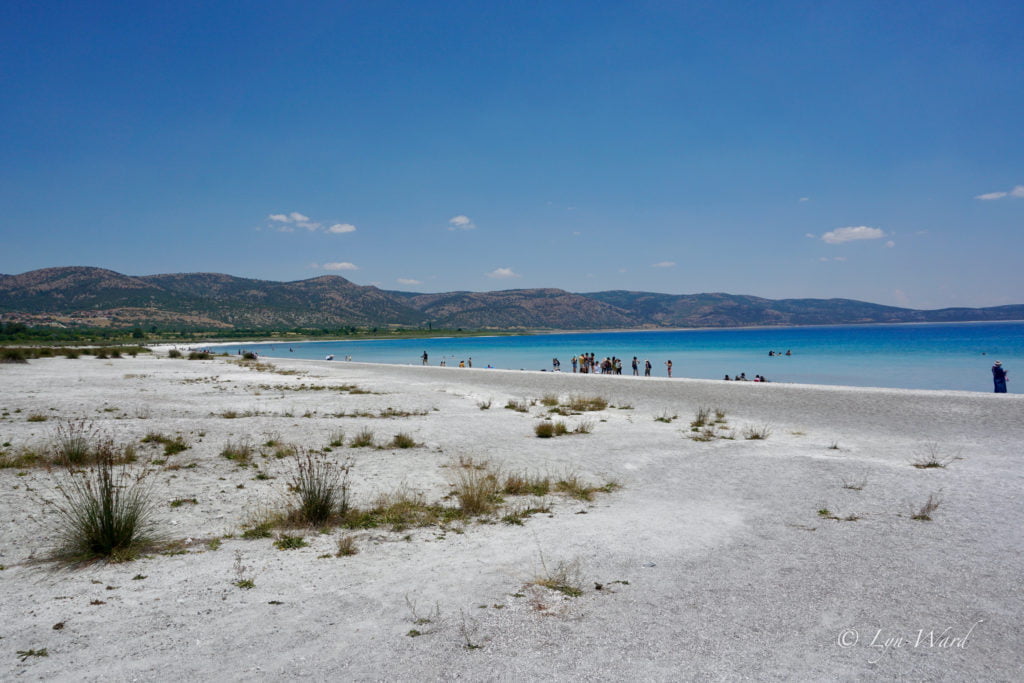 There are also a few picnic benches scattered around, but not many other cafés or restaurants so you may want to take your own food and drink.
You're going to want to take a swim in the clear, cool water of the lake but bear in mind, swimming is only allowed at Beyaz Adalar beach, Doğanbaba beach, Yeşilova beach and Tabiat Park.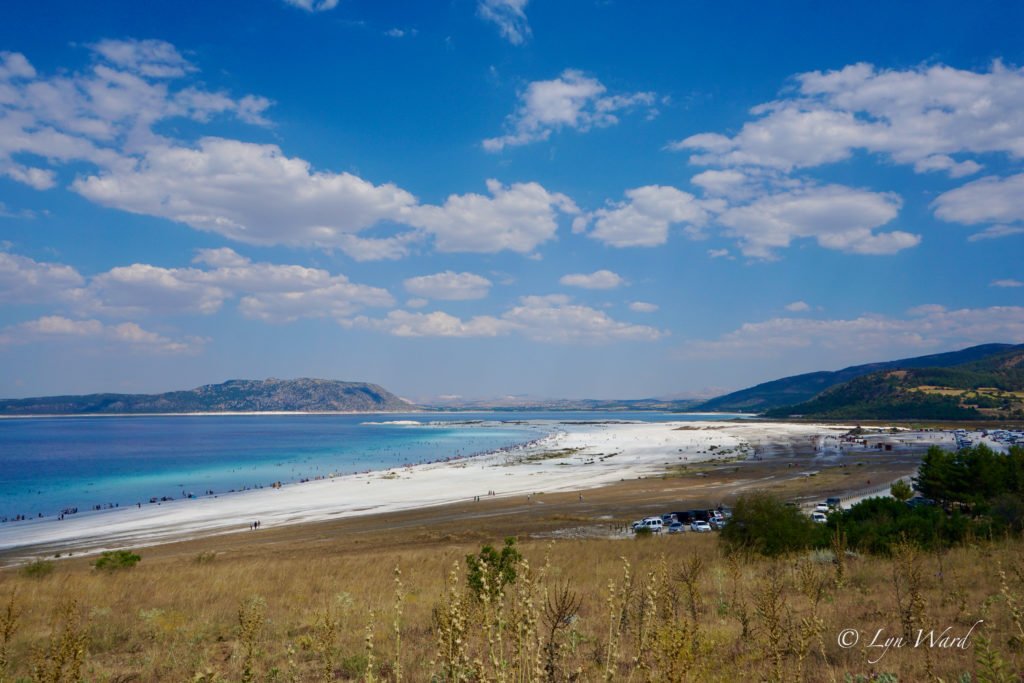 The lake is around 44 km in diameter and not hilly so ideal for a long walk or cycling and enjoying this magical place. There are bicycle rental places around the lake.
Staying longer
If you want to stay longer, there are plenty of hotels and guest houses to choose from.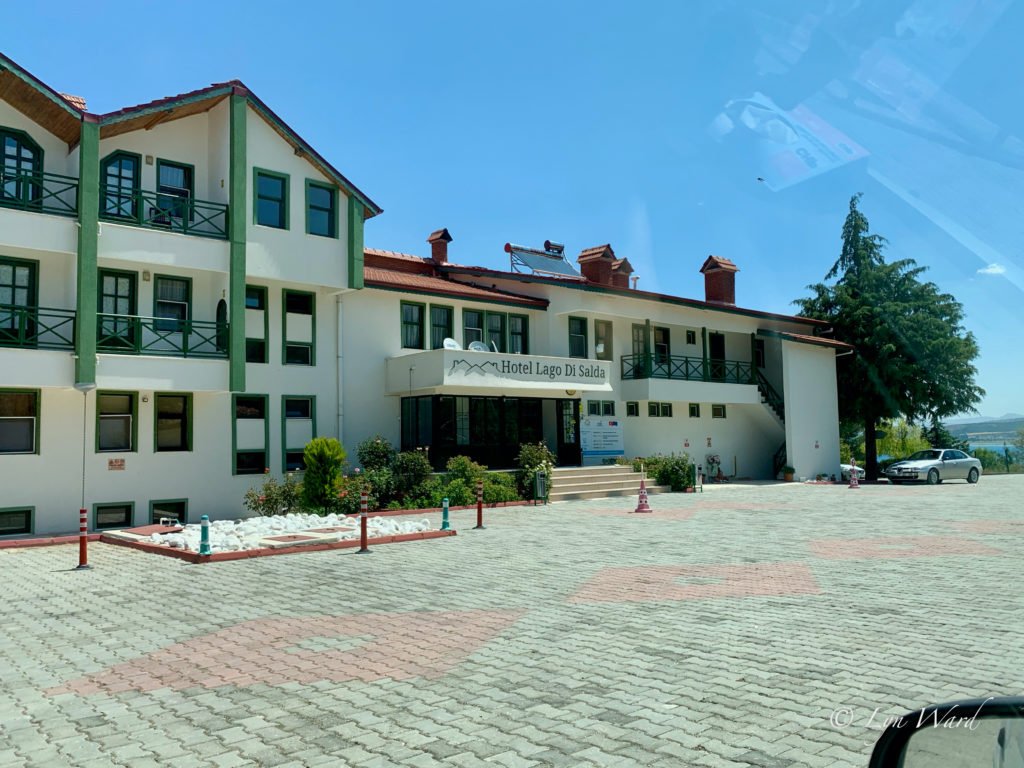 A very special place
"Burdur is known as the region of lakes but Salda carries many different features than the others. It is one of the deepest, clearest and healthiest lakes in the world to swim in. It is one of the five award-winning lakes in Turkey."
The isolation around Lake Salda makes it extra special. On approach, it looks like you're at the beach, but as you get closer you can see it's an impressive lake in a truly incredible location.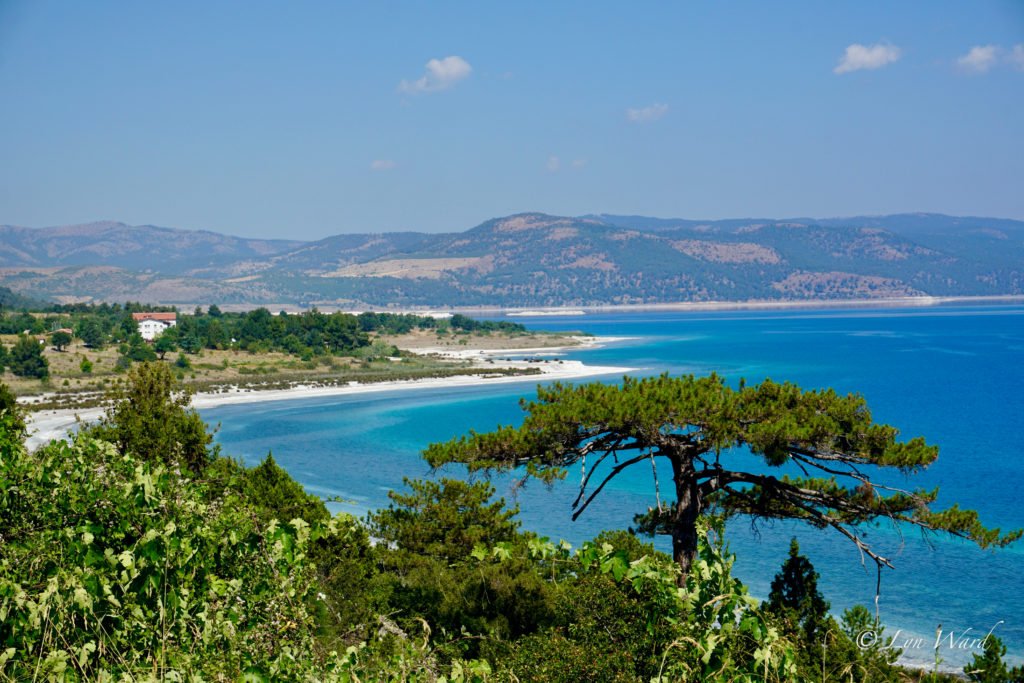 With its white beaches and turquoise waters there is a tropical vibe you won't experience anywhere else in Turkey.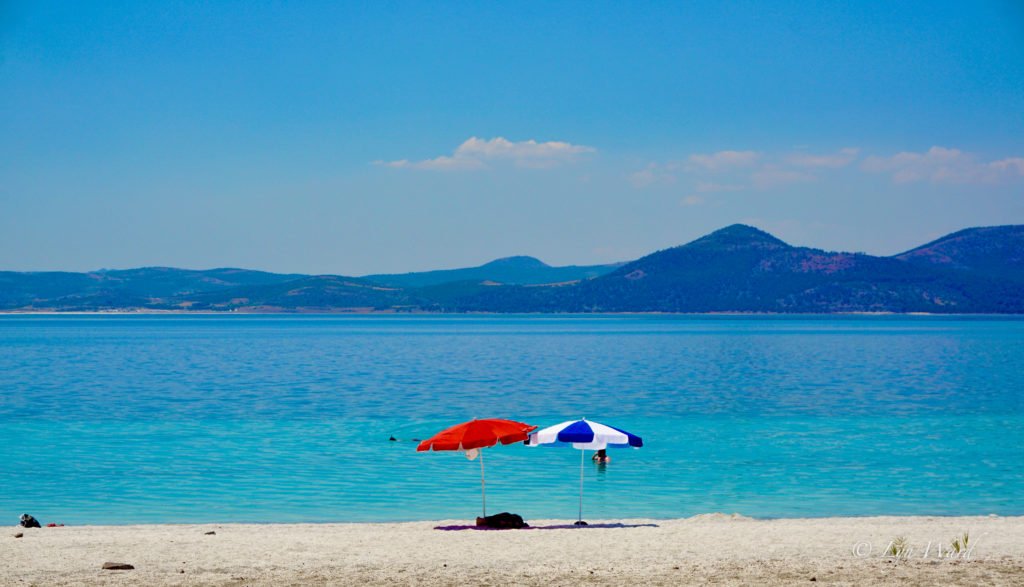 Lake Salda is one of the undiscovered gems of Turkey – the perfect place for some time away.
Sources: Wikipedia/Daily Sabah/Hürriyet Daily News
This article was first published on 26 August 2020.