According to Wikipedia, there is an estimated 500,000 people of Turkish origin living in the United Kingdom. The Turkish community is made up of about 300,000 Turkish Cypriots, 150,000 Turkish nationals, and smaller groups of Bulgarian Turks, Macedonian Turks, Romanian Turks and Western Thrace Turks.
For a long time, Turks have been a largely invisible minority group in the UK. There are, however, strong mechanisms within the Turkish-speaking community that promote a sense of belonging towards, and integration into the UK.
Fethiye Times went along to meet with Attila Ustun, Executive Chairman at Luton Turkish Community Association to find out more.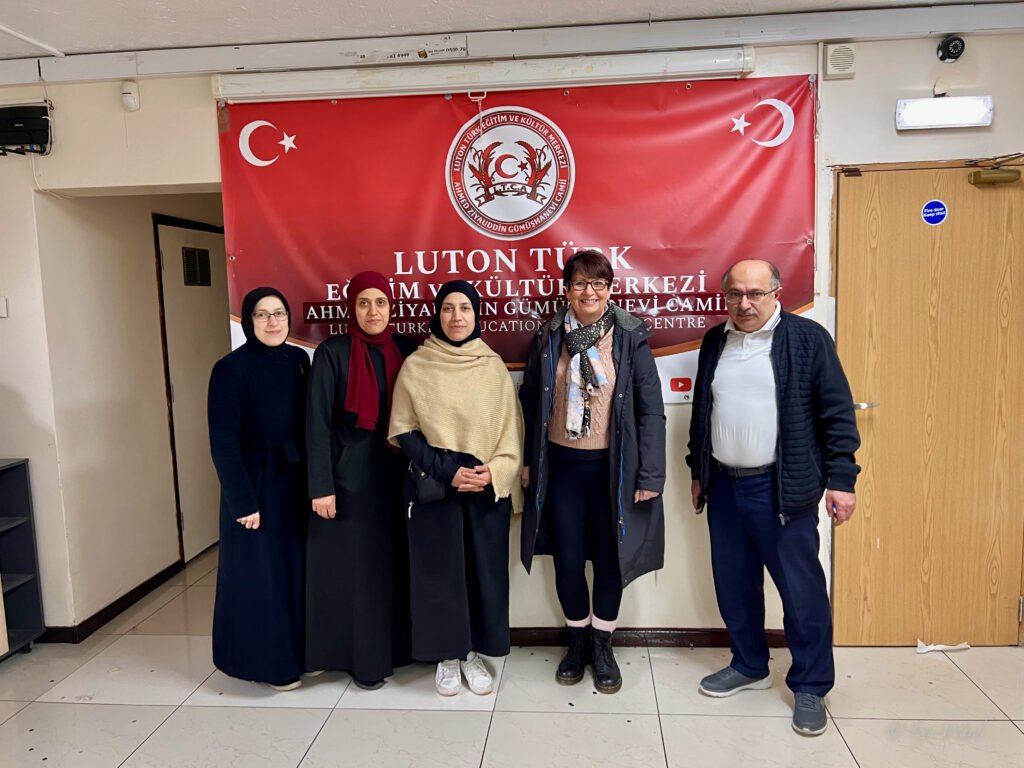 Here are the highlights from our conversation.
Born in Gümüşhane in the Black Sea Region of Türkiye, Ustun came to the UK when he was five years old and stayed.
Luton has a very diverse ethnic community and, whilst there were many activities for other minority groups, there wasn't anything for the Turkish community.
In 1996, Ustun and two friends formed the Luton Turkish Community Association. They started by buying a garage and turned it into a small hall with a capacity for 50 people, the Turkish community in Luton was only around 20-25 families at that time – "the minority of the minorities."
Either a teacher or Imam went into the centre up to three times a week to teach the children Turkish, the language of their birth, and their religion. In 1996, they had 12 students.
Two years later, with the help of senior politicians in Luton, including the late Lord of Luton Bill McKenzie, the classes were moved into a local school where they were held every Saturday. They now had 40 students.
The association continued to grow and, in 2008, produced a business plan and applied for charity status.
They had outgrown the existing premises and, with the help of the local community, raised £400,000 to buy their current building, an old school before which it was a hat factory.
The new premises would be a Turkish Community Centre, Mosque and school – a multi-purpose building with a different vision.
The vision was a centre that would be for the whole community, run by the community. Turkish people would be more involved and take ownership of the centre which would be self-sufficient. A place looked after by men, women and the young – everyone does their bit.
The Luton Turkish Education and Culture Centre was born.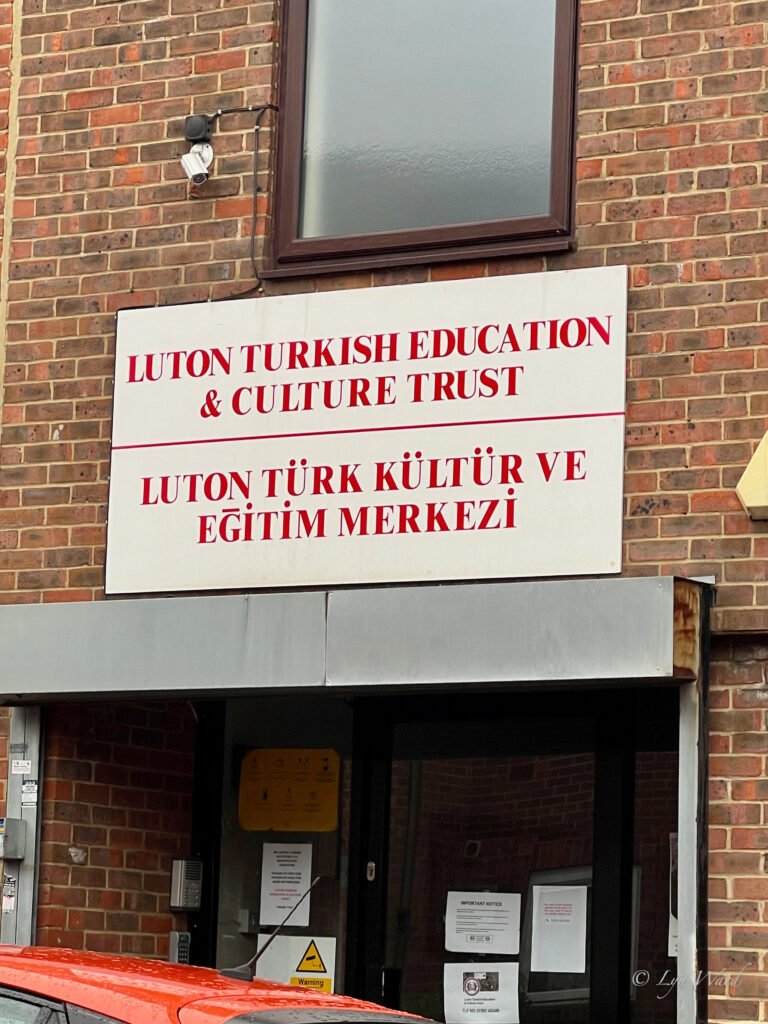 Normally in the UK, an Islamic Masjid committee is formed however, the centre differs in that it has an Executive Committee made up of seven trustees, a ladies' committee and a youth group, each with its own chairman and vice chairman.
The Executive Committee has overall responsibility however, the ladies' committee and youth group come up with ideas for projects and activities and feed them to the Executive Committee which comes up with funding and support and oversees the activity. It works tremendously well.
The Luton Turkish Education and Culture Centre is shown as an example to follow within the Turkish community in the UK. Other centres have sprung from the Luton model. There are now 46 Turkish associations and clubs including the Turkish Domestic Abuse Advisory Service for Women. Ustun has been personally involved in the opening of 12 centres in the UK including Aberdeen, Newport, Portsmouth, Southampton, Leicester, Yeovil, Taunton, Bristol and the new application for Exeter.
The centre had a visit from the Turkish Foreign Minister Mevlüt Çavuşoğlu and is supported as high up as the Turkish President who gave his approval when he visited the opening of the Cambridge mosque.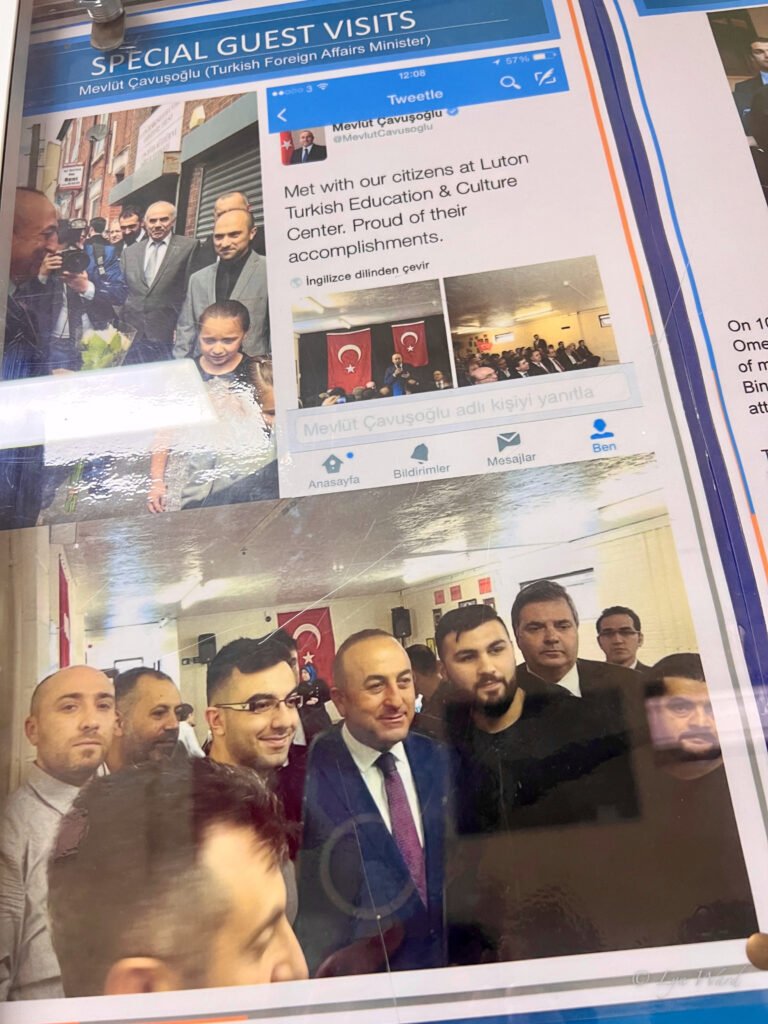 Projects & Activities
The projects and activities carried out cover Turkish lessons, Islamic teachings, Turkish weekend school (now with 105 students), ladies' groups, coffee mornings, sports events, and seminars.
Coming up is Luton Turkfest on Sunday 18th June. This year's theme is Ottoman arts, culture, food and music and features an Ottoman Marching Band from Bursa. Further details to follow.
Charity
The Luton Turkish Education and Culture Centre is involved in many charitable campaigns, including working in partnership with the Leicester Turkish Education Centre to help raise £1.9 million in five months to send baby Metehan Fidan to Boston, US for treatment for Spinal Muscular Atrophy(SMA).
You can read more about the campaign in this article from The Daily Mail.
https://www.dailymail.co.uk/news/article-9146273/Couple-raise-unbelievable-1-9-MILLION-fund-miracle-treatment-terminally-ill-baby.html
When the earthquakes struck southeast Türkiye and northern Syria on Feb. 6, 2023, the associations sprang into action and raised money and collected 780 tons of aid delivered to the earthquake zone by Turkish Airlines.
Fethiye Times visited the Leicester Turkish Education Centre on 22 February 2023.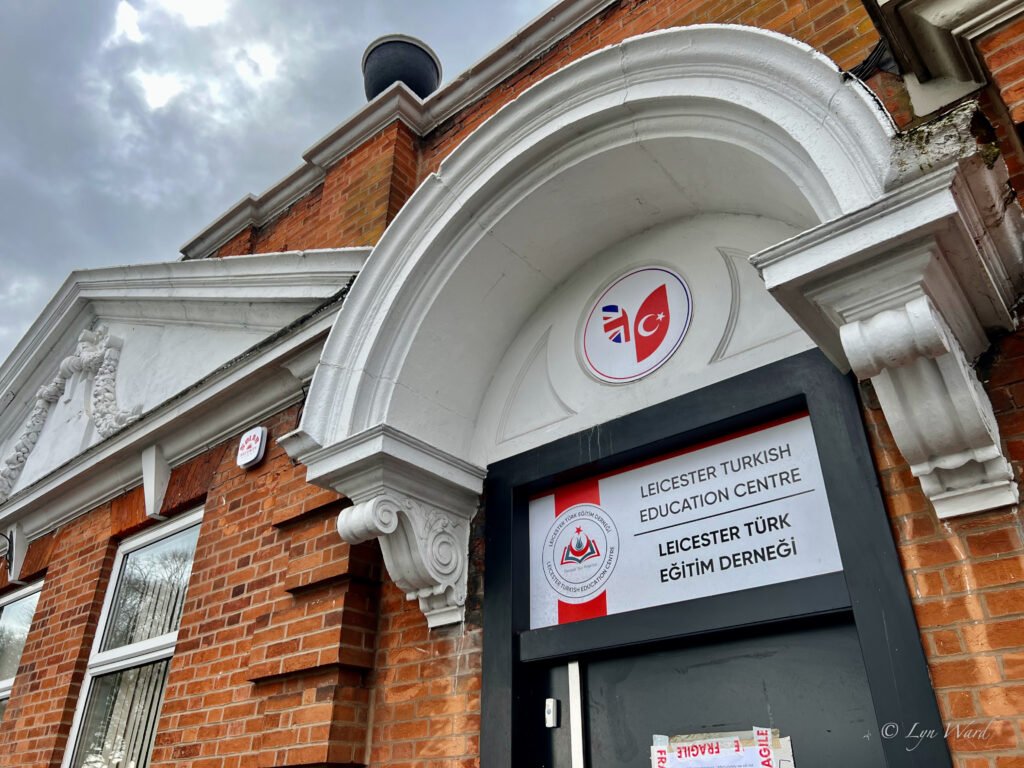 The British Turkish Association (BTA)
The British Turkish Association is an umbrella organisation started by Ustun and three members of different associations, including the International Democrat Union (IDU) formed by Chancellor Hall and President Erdoğan for the Turkish diaspora around Europe.
Before the BTA was formed, there was the UK Turkish Federation which was made up of 18 members, all in London and not representative of the Turkish community. The BTA has a representative from each association from around the UK.
A final word from Attila
"We engage with everyone to promote our centres to everyone. We let people know they can come into a Turkish Community Centre, drink çay and feel secure and safe. We are not directly linked to any other organisation, we are an individual charity that carries out an enormous amount of partnership work.
Three things are very important, the elderly, the women's society and the youth. Whichever organisation you are in, these three are our common denominators. When we sit around a table and look at a subject, i.e. youth, everybody puts their views aside and looks at what we can do for the future – our youth are our future.
Like with the ladies, people have a lesser assumption of the power of what ladies can do. In Islam, if you look at the teachings of women in society from our prophet, women have a very important role. It is said in the Koran that The head is under the foot of your Mum."
Further information can be found here:
Facebook: Luton Turkish Education & Culture Trust
Leicester Turkish Education Centre
Facebook: British Turkish Association
A final word from us …
It goes without saying that we love anything Turkish and are delighted to have made links with the Turkish Community in the UK. A large percentage of our readers, who also love Türkiye and the Turkish Culture, live in the UK. To keep those who are interested up to date, we will have a section on our website with information about the Turkish Community abroad (diaspora) and will bring you details of events and festivals across the UK.