"Mother Nature is a perfectionist," is perhaps the first thing that comes to mind if you have seen Ölüdeniz in Fethiye, Muğla.
Located in the southwestern part of Türkiye, winter in Fethiye is not as harsh as it is in other places. With its steep cliffs that stand as high as 350 meters, the region is not only an attraction centre for those who are looking for sunny beaches but also for adventure seekers who want to climb high and follow the trails of ancient civilizations. So it is not surprising that despite the cold season, Fethiye, located in the foothills of Babadağ (ancient Mount Cragus) is one of the more popular places for adventure-loving tourists.
Ölüdeniz in winter is a turquoise paradise, at times under dark looming skies, or a myriad of spectacular colours as the sunset lights up the skies.
Photos by Hamdi Yaman and Şefik Akkurt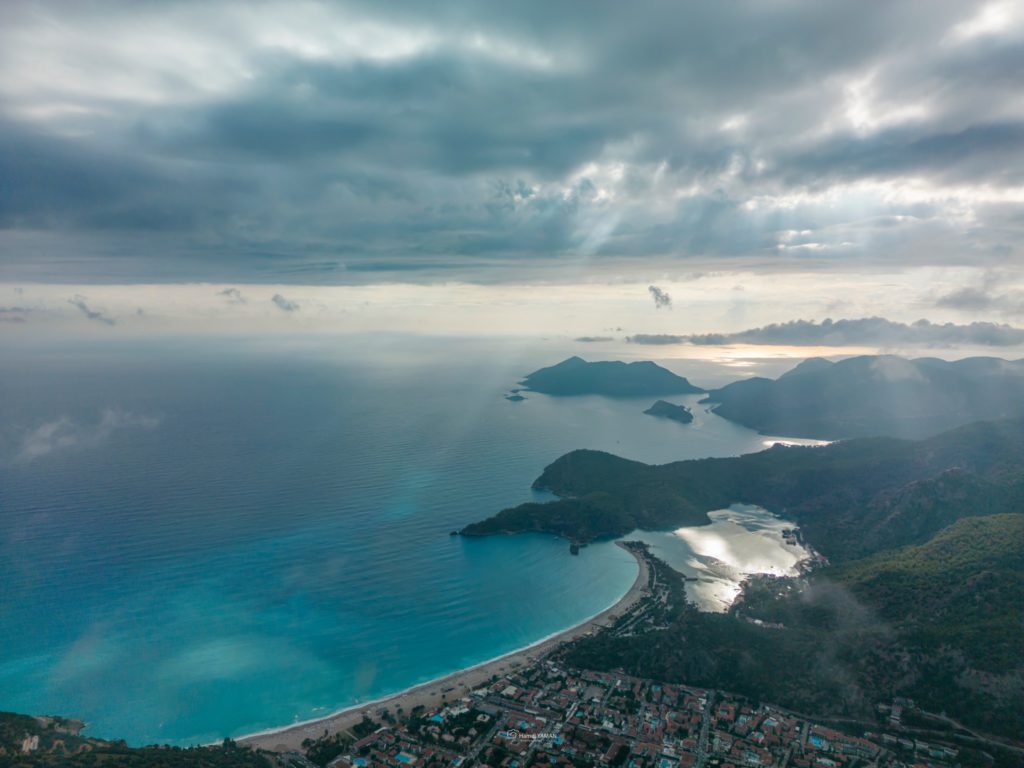 Add it to your Türkiye Bucket List!