The surreal, brilliant white terraces and warm, limpid pools of Pamukkale hang, like the petrified cascade of a mighty waterfall, from the rim of a steep valley side in Turkiye's Denizli province.
Truly spectacular, Pamukkale, literally "Cotton Castle" in Turkish, is especially famous for its white limestone travertines shaped by hot springs that flow down the slopes, where the layers of white calcium carbonate have built up in steps on the plateau, earning the phenomenon its name.
It's no surprise that some of the most familiar images of Turkiye are those of the gleaming white travertines.
To protect them from damage, the terraces are off-limits to visitors.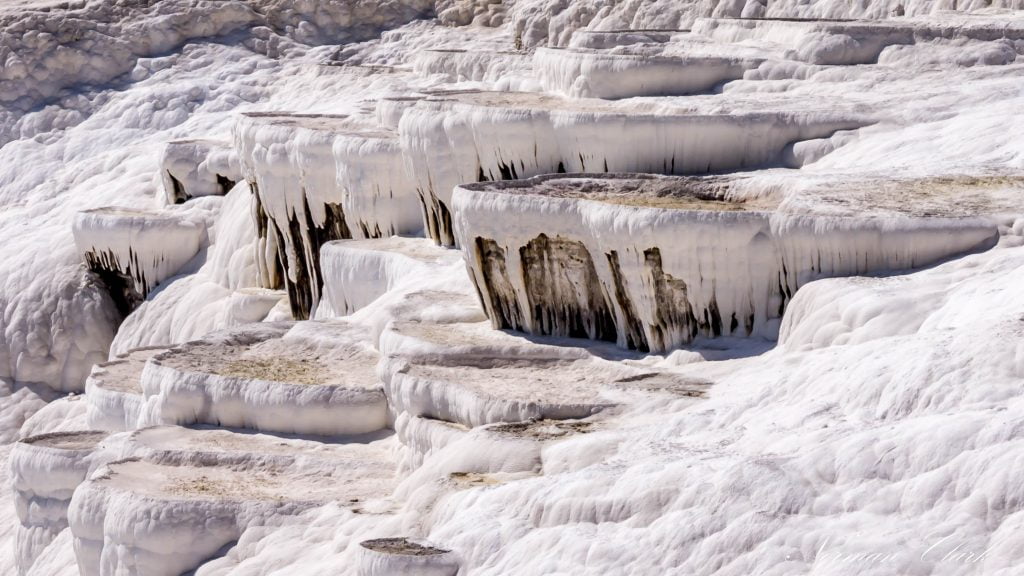 It is worth spending the night in Pamukkale, especially during a full moon. As the pale light settles on the deserted terraces, one can only sit in silent homage and marvel at its unworldly beauty.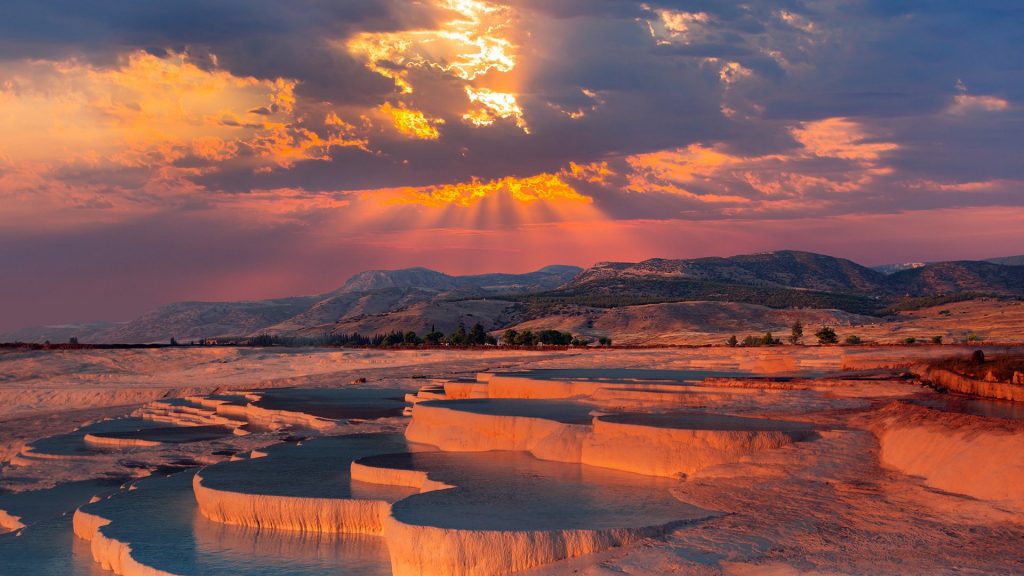 Pamukkale is also the site of the remarkably well-preserved ruins of the Greek-Roman city of Hierapolis.
Ancient Hierapolis
Many visitors are so focused on the amazing travertines that they barely notice the high plateau is also the site of the ancient spa of Hierapolis.
Founded by Eumenes II, king of Pergamum, the city was ceded to Rome in 133 BC along with the rest of the Pergamene kingdom.
The city was destroyed by an earthquake in AD 60 and was rebuilt and reached its peak in AD 196-215. Hierapolis fell into decline in the 6th century.
Today, the ruins of Hierapolis still draw visitors who come to swim in its mineral-rich pools.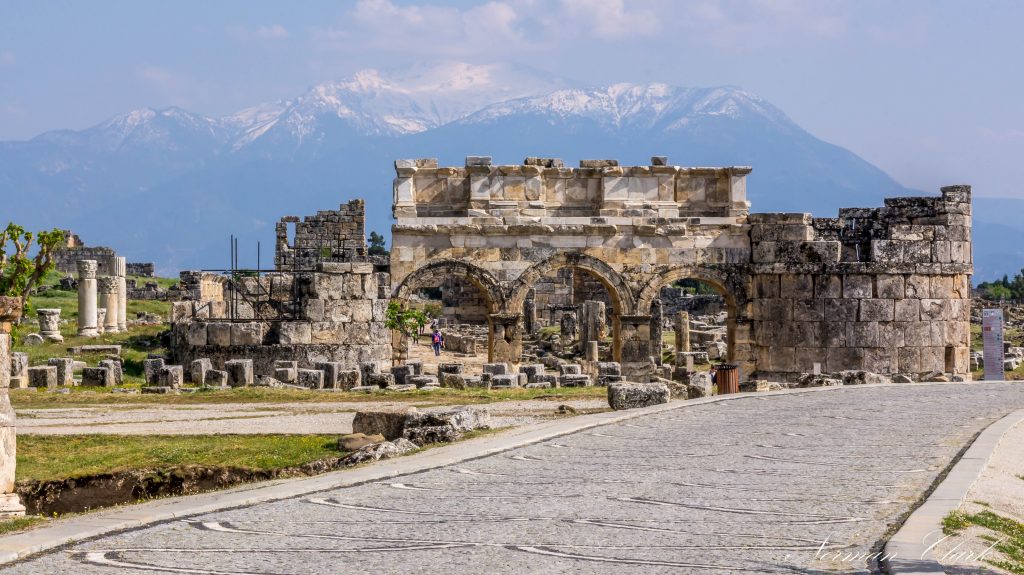 The ancient springs
The ancient springs at Hierapolis have made the city a popular destination. The water is said to be good for rheumatism, cardiovascular diseases as well as skin and nerve diseases and visitors come to bathe in the antique pool, which was formed naturally after the collapse of a series of columns in an earthquake in A.D. 692 causing thermal water to accumulate. Its water temperature is fixed at 36 degrees Celsius.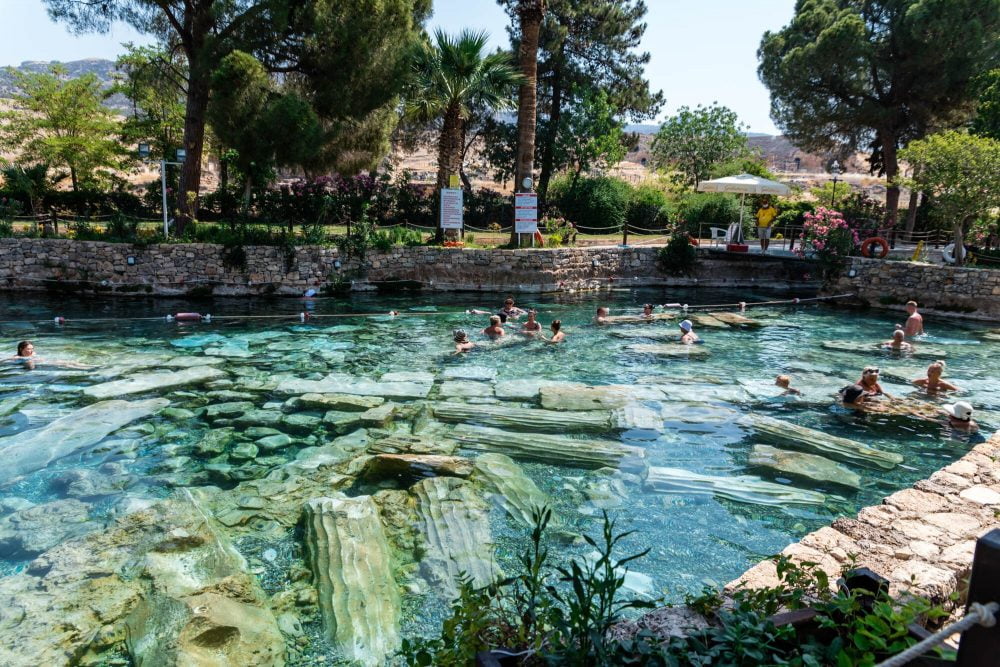 Among the ruins of Hierapolis, a Roman bath with high-vaulted ceilings is particularly well preserved. It houses an archaeological museum that is home to ornate sarcophagi.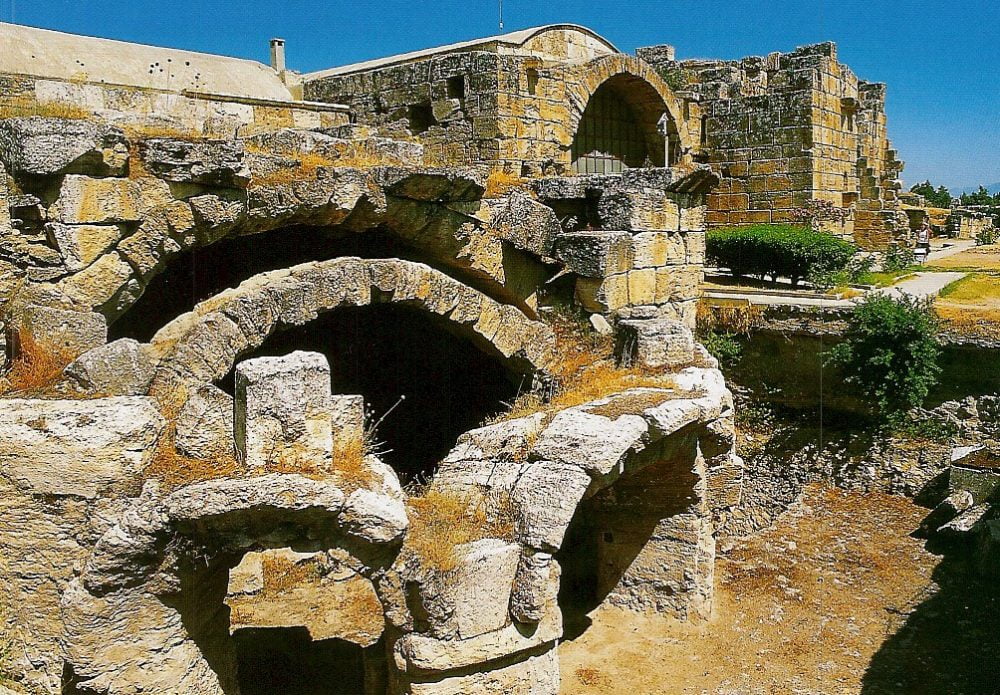 Karahayıt
Five kilometres north of Pamukkale lies the village of Karahayıt with its own natural wonder, only in colour. Iron and sulfur in the hot springs that flow here have coloured the rocks in bright reds, yellows and greens.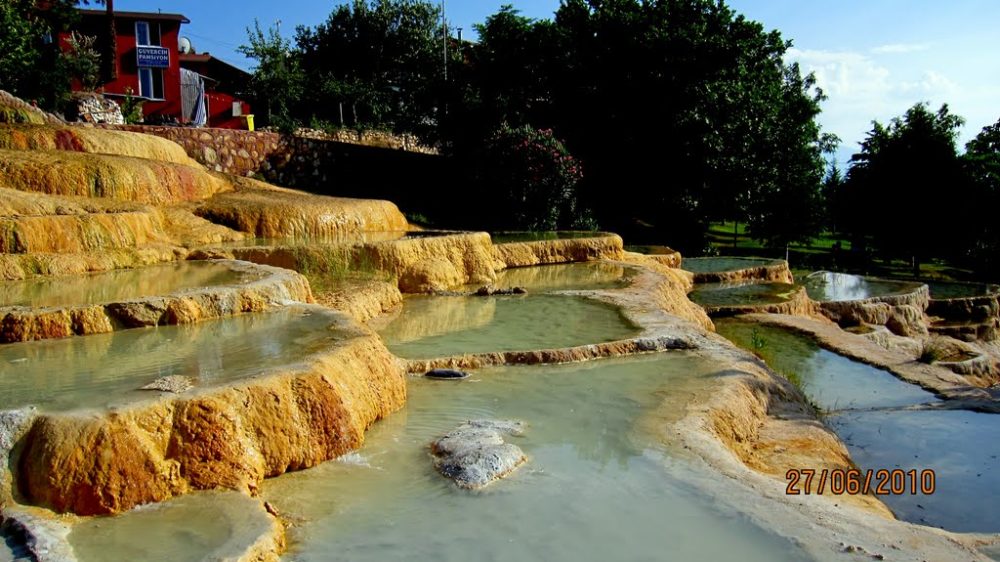 Visitors to Karahayıt can visit the hot springs in the Red-Water Wellness Park, where the water is known as a cure for rheumatism, sciatica, calcification in the bones, renal stone, neural system, dermatological diseases, muscle pains, gynaecological problems, varicose vein and infertility.
With such a unique combination of natural and man-made wonders, it's no surprise that Pamukkale-Hierapolis was made a Unesco World Heritage site in 1988.
Source: Daily Sabah
This article was first published on 10 February 2022.