There is a common perception that hiring a car whilst on holiday is complicated and expensive.
That's where Pegasus Rent A Car can help, and not just for those who would like to rent a car whilst on holiday, but for those of you who live here too.
With offices in Fethiye, Dalaman and Antalya and great prices on all car groups, including economy cars, family cars, automatic cars and minibuses (many of them new), as well as helpful English-speaking personnel, you can be sure you will receive the best car rental experience.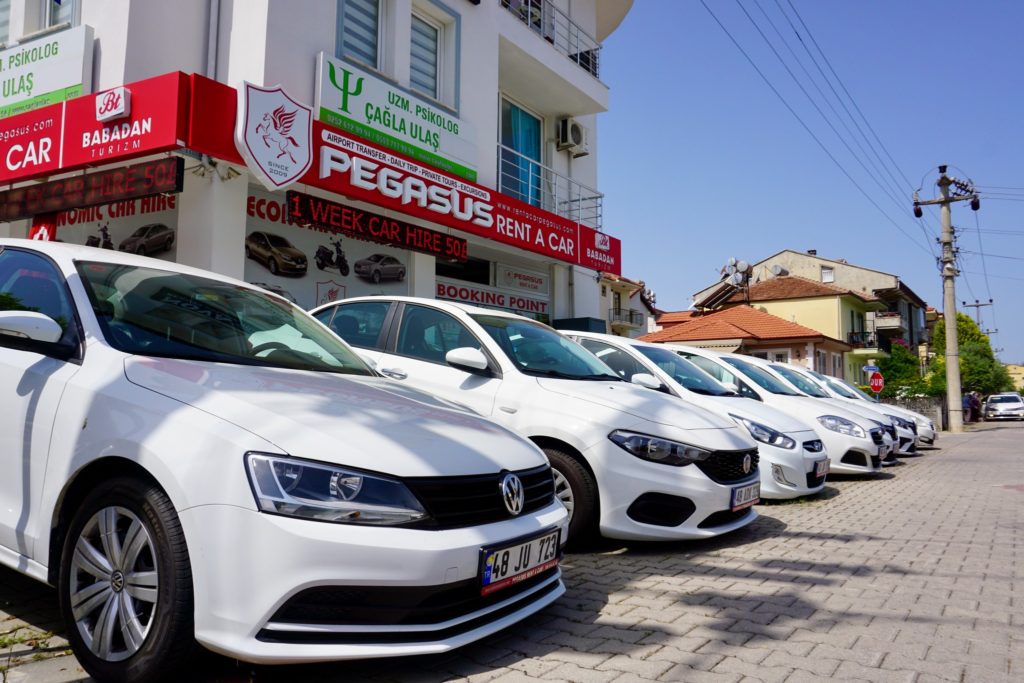 Why pay more to other companies when you can book with Pegasus?
Rental prices for a petrol/manual car during April 2023 are £25 per day and £140 per week.
Airport Transfers
Pegasus also offer hassle-free, reliable airport transfers at great prices. Visit their website to send an enquiry.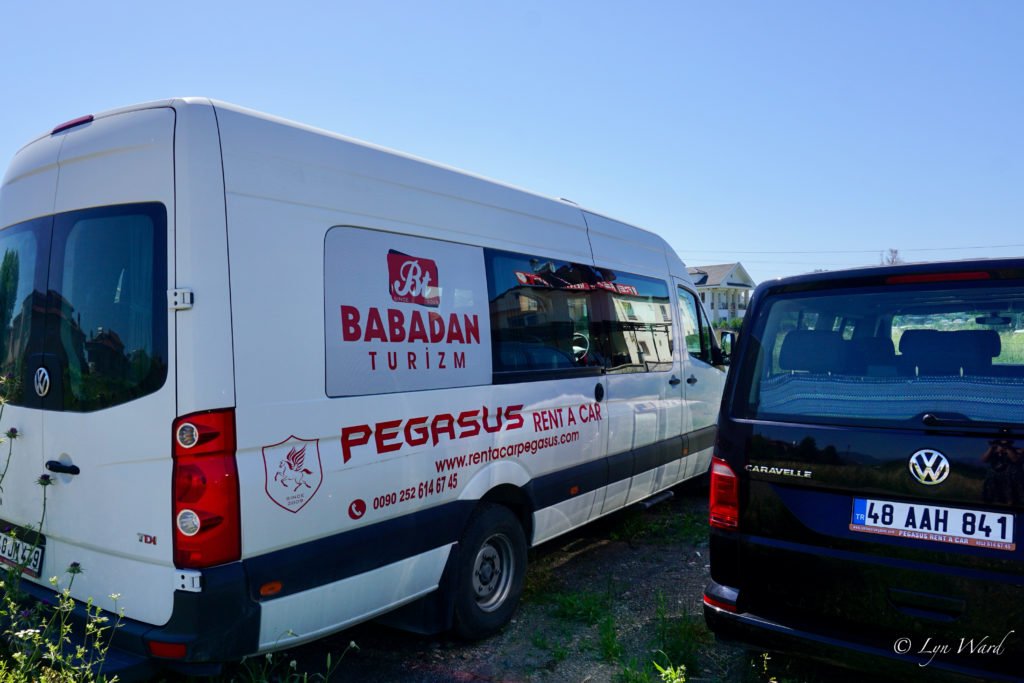 The advantages of renting a car
Whilst there are many organised excursions available in Türkiye, there are many advantages to hiring a car whilst you are here on holiday, the biggest of which is you are free to go where you want when you want – you can just get up and go.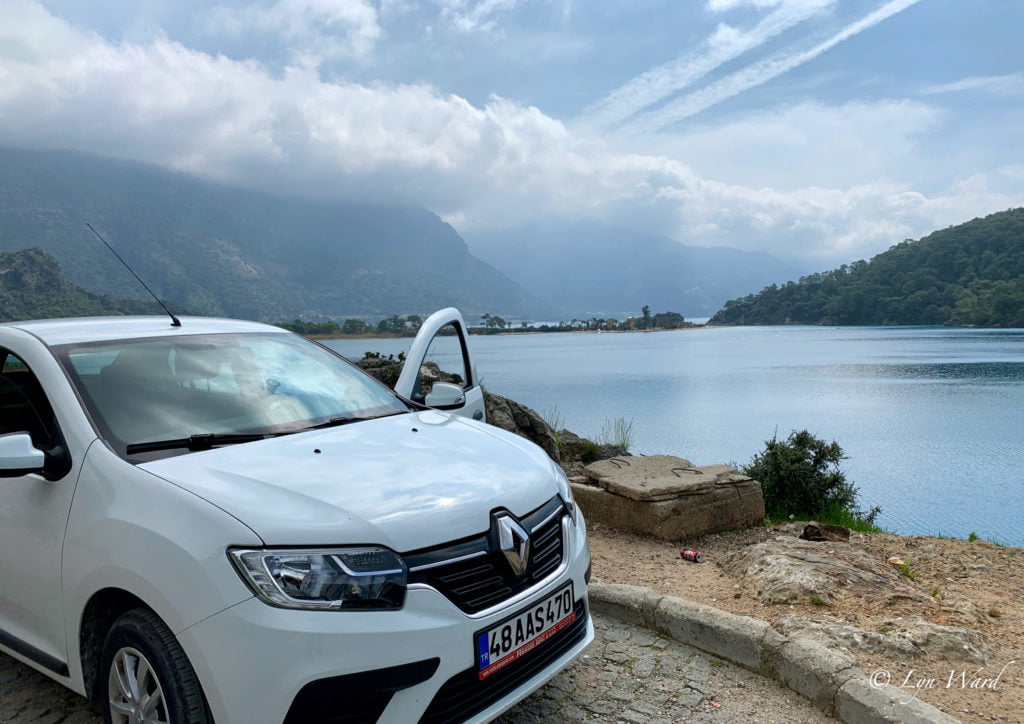 Discover Turkey
Türkiye is a vast country, with a dramatic, varied landscape steeped in history. There is so much to see and do, it's an absolute certainty that you'll want to fit in as much exploring as possible. Many historical sites and places of interest are within driving distance of your chosen resort.
To make it easier to decide how best to spend your stay in Türkiye, here's a selection of places to visit to make your holiday one to remember.
Dalyan
An hour's drive away from Fethiye, the relatively unspoiled, attractive town of Dalyan lies along the shores of the Dalyan Delta linking Köyceğiz Lake to the sea.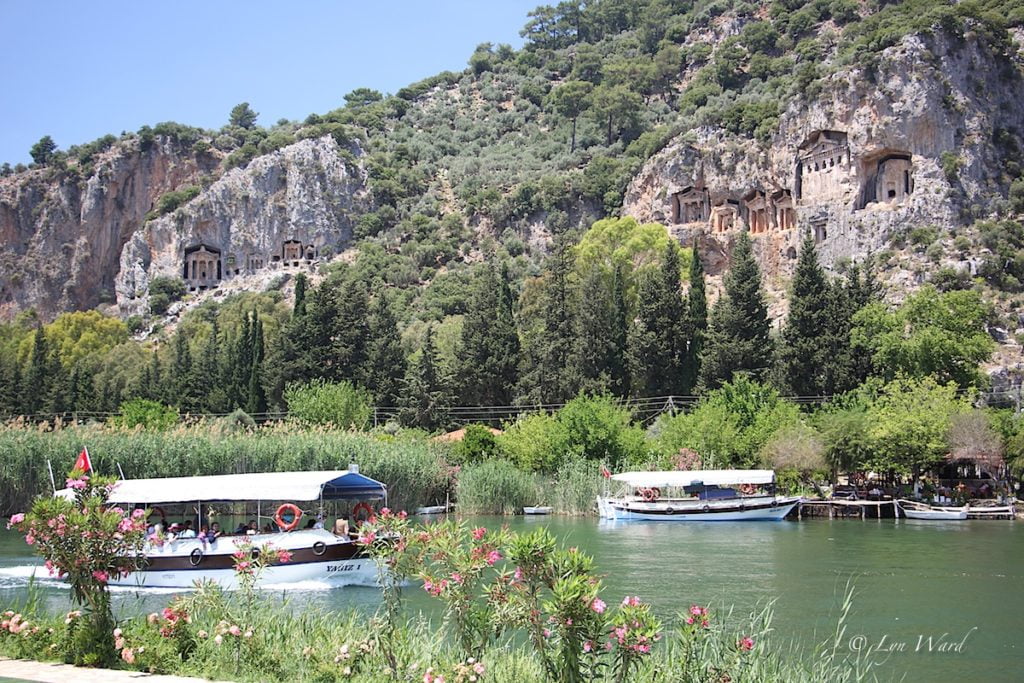 Every day throughout the summer, boat trips leave the quayside to cruise to the famous Iztuzu Beach, the nesting ground of the Loggerhead Turtle (Caretta Caretta) or to Lake Köyceğiz and the Sultaniye hot springs and mud baths.
Kaş
Kaş is a delightful harbour town with its whitewashed Ottoman houses and cobbled streets. There are several Lycian tombs scattered among the streets, the only vestiges remaining of ancient Antiphellus which thrived from the 6th century BC to the Byzantine era. The town's appeal doesn't lie in its beaches – the local bays are small and pebbly – but in its excellent array of shops, restaurants and bars.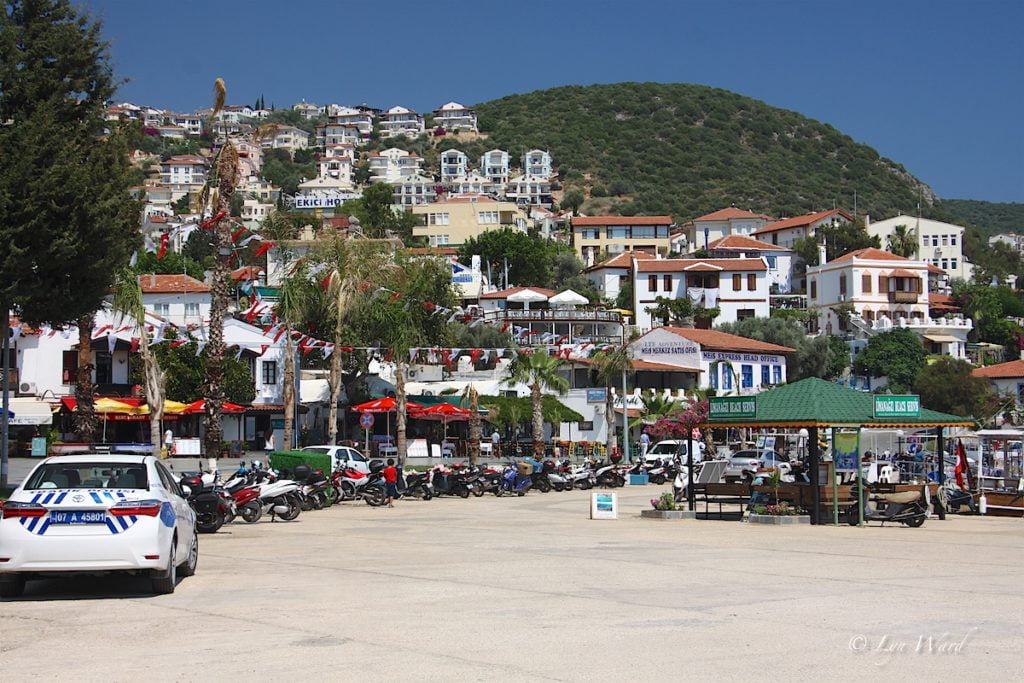 Call in at Patara Beach, an 18 km-long sandy beach that is one of Turkey's best. The harbourside town of Kalkan is also with a stop along the way.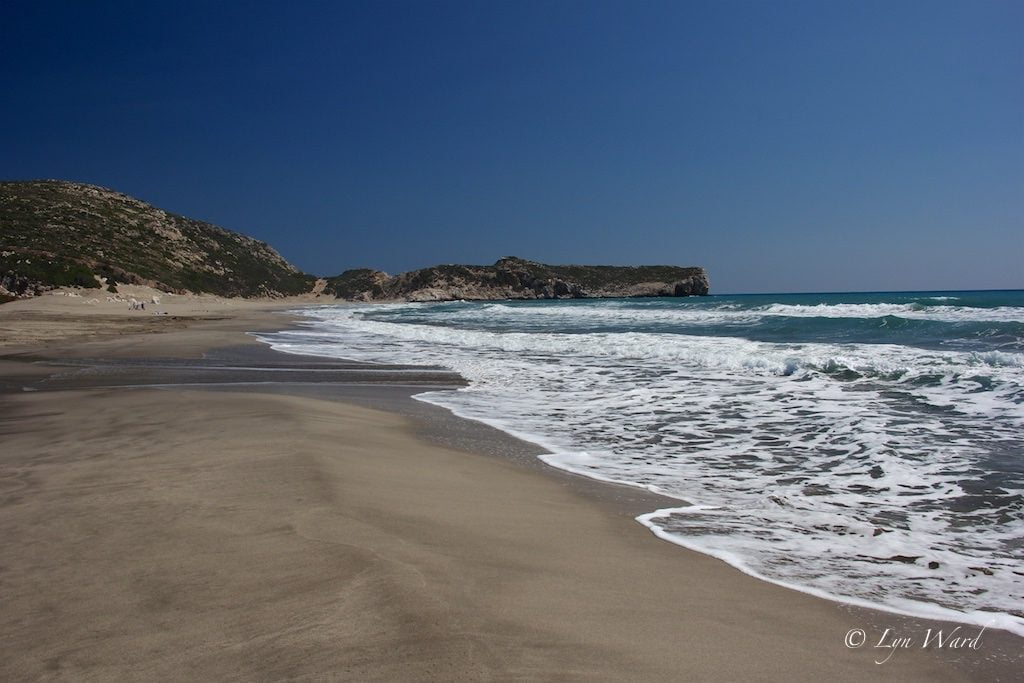 Ephesus
Famous throughout history for its Temple of Artemis, one of the Seven Wonders of the Ancient World, the great and sacred city of Ephesus lay in ruins until the early 20th century. Now it is one of the most extensive archaeological sites in the world.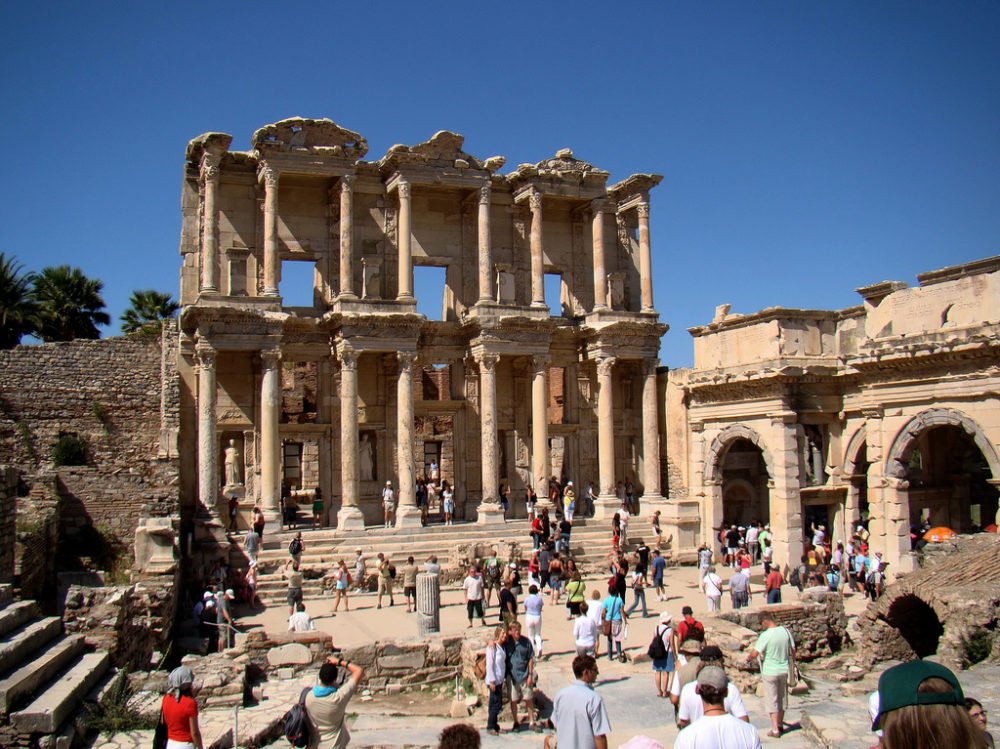 Pamukkale and Hieropolis
One of the natural wonders of Türkiye is the thermal spa of Pamukkale. Pamukkale is fed by a mineral-rich freshwater spring, emanating from a higher plateau. As the waters have spilt over the plateau edge over the centuries, they have deposited their minerals into a seam of limestone several meters thick, creating a travertine waterfall.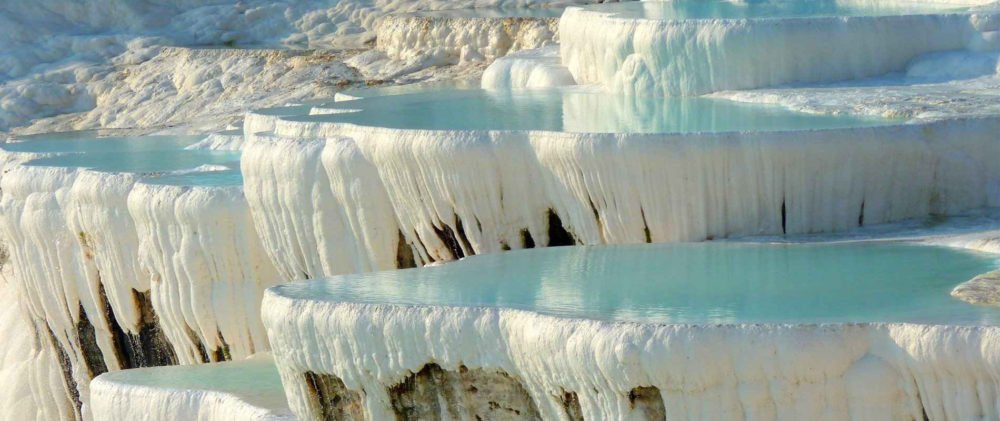 Visible from far across the surrounding countryside, its stalactites give the appearance of newly fallen snow.
The Turks named this rare geological feature Pamukkale, which means "cotton castle".
The site is also the location of the ancient spa of Hieropolis (which means "holy city"), built there by the Romans to dominate the spring waters and harness their reputed religious and mystical qualities. While not in the same league as Ephesus, they do merit some exploration.
Izmir
Türkiye's third-largest city, Izmir, has been an important Aegean port since ancient times when it was known as the Greek city of Smyrna; its seafront is as fetching and lively as any in the world.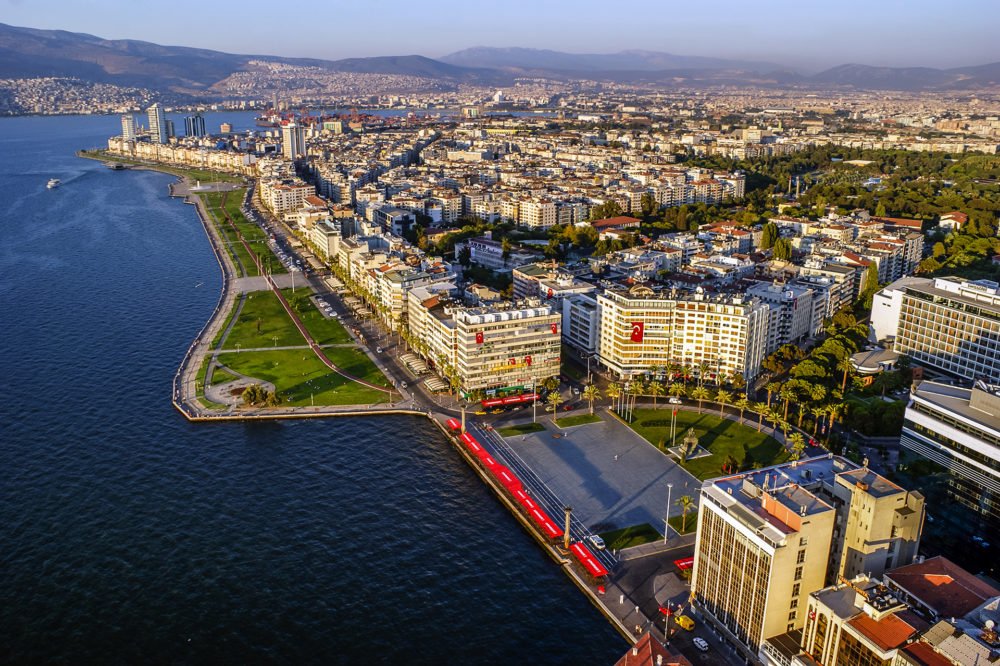 The city's rich and fascinating heritage reflects the fact that it has been the home of Greeks, Armenians, Jews, Levantines and Turks over the centuries. Today, the city still enjoys its small but culturally colourful Jewish and Levantine communities – and its unique and delicious cuisine attests to this. Despite its monumental history, Izmir and its delightful sea towns are among the must-see places during the summer. If you want to enjoy the sun, sea and sand, you should definitely add Izmir to your holiday route.
Cappadocia
A day's travel away from the coast, Cappadocia is a region not to be missed. It's a landscape of astonishing beauty, shaped by wind and water into hundreds of tall columns called 'fairy chimneys'.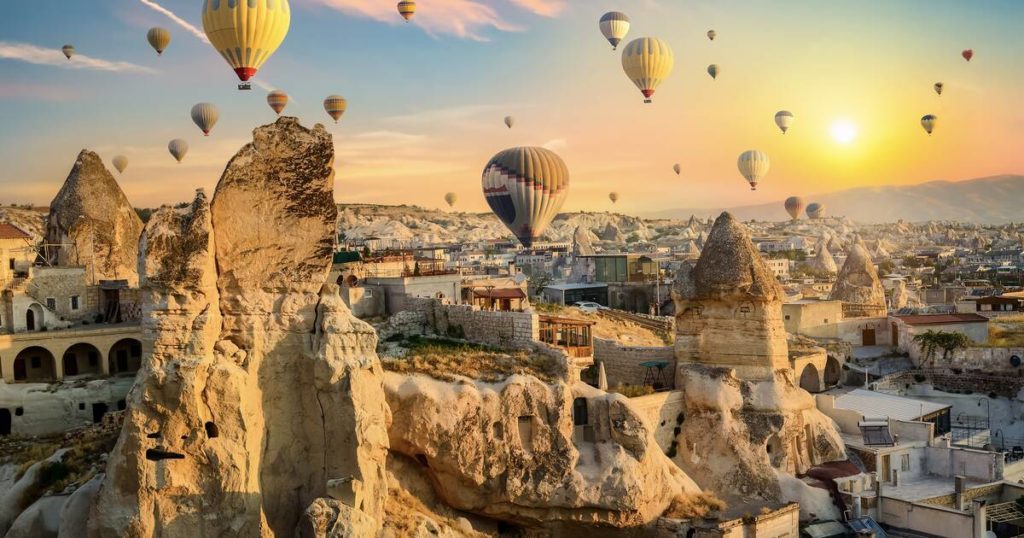 The area also became a refuge for early Christians, who carved hundreds of frescoed churches into the soft rock of the pillars and surrounding hills. These now form one of the most important collections of early Christian and Byzantine art in the world, recognized by Unesco as a World Heritage Site.
Driving Tips
Traffic drives on the right in Türkiye.
The speed limit on most double-lane roads in Türkiye is 90km/h. In cities and on some rural roads, the speed limit is usually 50km/h and on motorways, it is 120km/h. Traffic police often carry out spot checks and on-the-spot fines are levied if you are speeding.
Make sure you carry your driving license and passport with you at all times.
Turkish road signs conform to international standards with standard signs. It's worth making sure you know some of the most important road signs e.g. Dur means stop, Dikkat means watch out!
And finally…
Drive slowly and enjoy the scenery. After all, that's why you hired a car.
Enquiries and bookings
If you have an enquiry or would like to make a booking you can contact Pegasus via:
Call or WhatsApp: 00 90 506 167 6167

Facebook Messenger
Pegasus on social media
Like Pegasus Rent A Car on Facebook
Follow Pegasus Rent A Car on Instagram
This is a sponsored advertorial in association with Pegasus Rent A Car