The Fethiye markets are filled with fruit and vegetables all year round in Turkey, but the arrival of autumn brings a feeling of anticipation and excitement.
The change of fruits in autumn is quite dramatic with apples, pears, plums and oranges coming into season and replacing the last of the summer fruits.

The jewel of autumn fruits is the pomegranate. There are many places in the world where you can buy pomegranates all year round but it does have a season, from September to February. Now is the time when pomegranates (nar in Turkish) are sweet, juicy and at their best.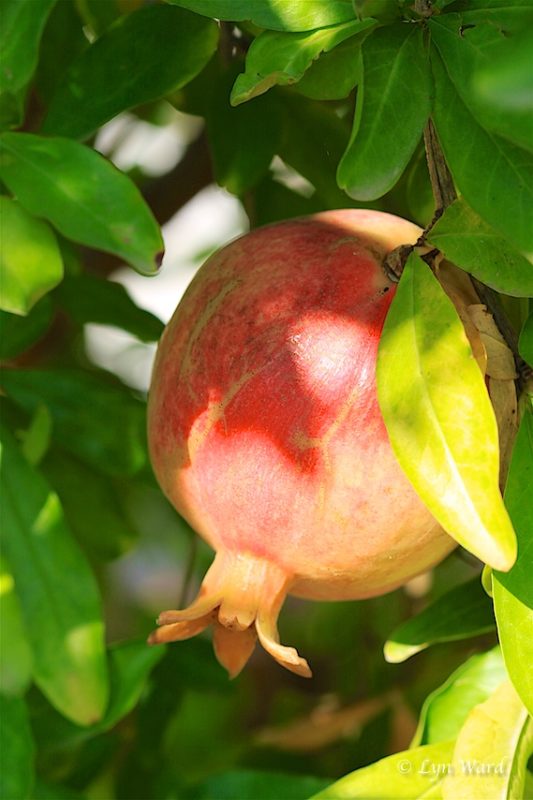 The pomegranate (nar)
Did you know?
The word pomegranate means apple with many seeds.
Pomegranates are native to the Middle East.
Pomegranate trees grow in hot and dry climates.
Pomegranates belong to the berry family.
Pomegranates are classified as a superfruit.
Pomegranates don't continue to develop sugar once harvested so can be stored for up to 2 months in the refrigerator.
Pomegranate trees can live for over 200 years.
And they're good for you
Here are some of the natural health benefits of Pomegranate juice:
Antioxidants
The vibrant red hue that appears to shine from pomegranates comes from polyphenols, chemicals that act as powerful antioxidants. Pomegranate juice contains higher levels of antioxidants than most other fruit juices. It also has three times more antioxidants than red wine and green tea. The antioxidants assist in removing free radicals, protect cells from damage, and reduce inflammation.
Anti-inflammatory
The bright red juice also works as a powerful anti-inflammatory ingredient because of its high antioxidant concentration. It can help reduce overall inflammation and prevent oxidative stress and damage.
Arthritis
The flavonols in pomegranate juice may help block the inflammation that contributes to osteoarthritis and cartilage damage. Research is currently being conducted on the juice's potential effects on osteoporosis, rheumatoid arthritis, and other types of arthritis and joint inflammation.
You can read more about the natural health benefits here
What can you do with pomegranates?
The sweet and tangy seeds are great eaten on their own. The best way is to just peel one, bite into it like an apple, and enjoy the explosion of taste on your tongue (mind you don't end up with a permanently red chin though as the juice stains).
Pomegranates make a delicious and healthy natural juice drink.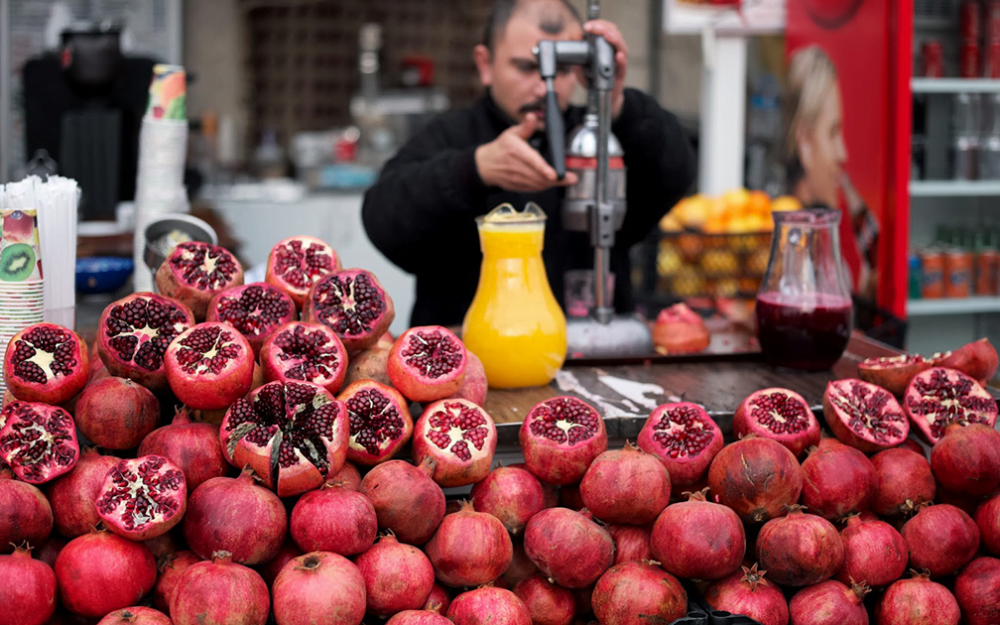 Add the seeds to vegetable dishes, salads, sandwiches, desserts, and drinks or use them as a garnish for meat dishes. They add a tang to any dish and are full of natural health benefits too.
Here are some suggestions…
Warm Brussels Sprout Salad with Pomegranate Seeds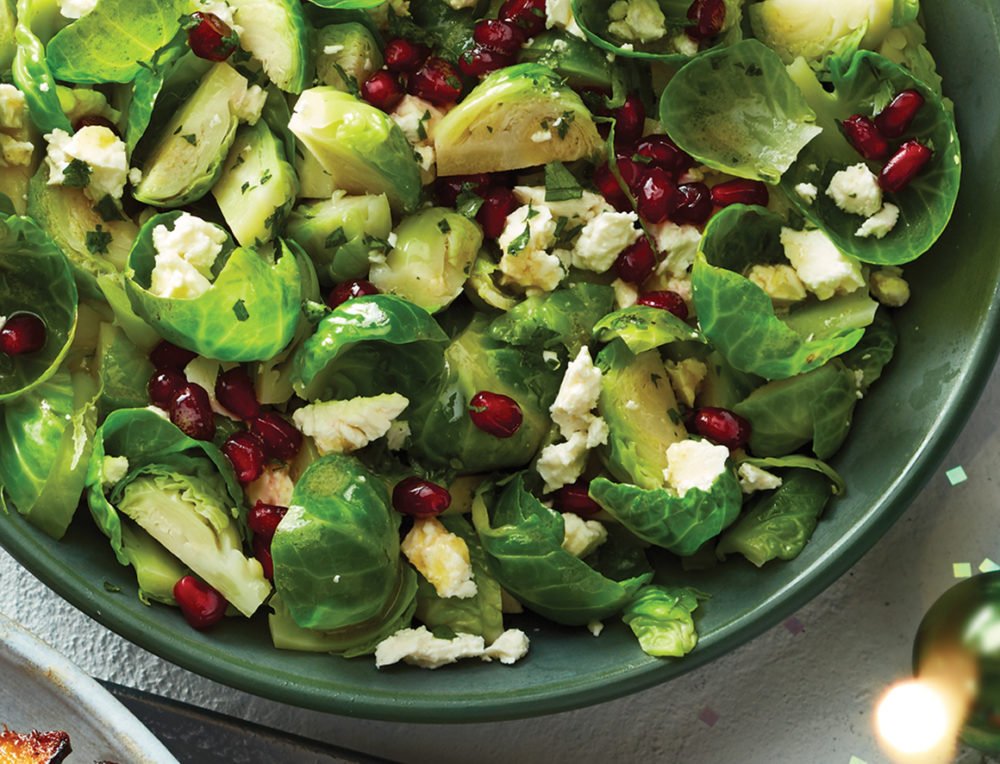 Twice Baked Sweet Potatoes with Tahini Yogurt and Pomegranate Seeds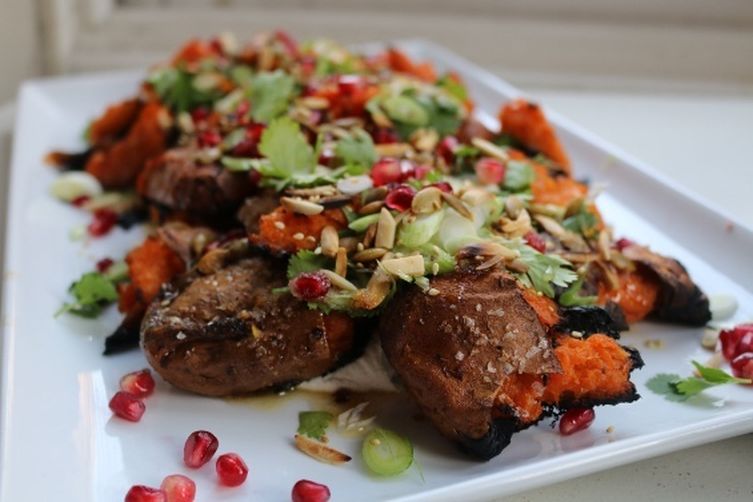 Avocado toast with pomegranate salsa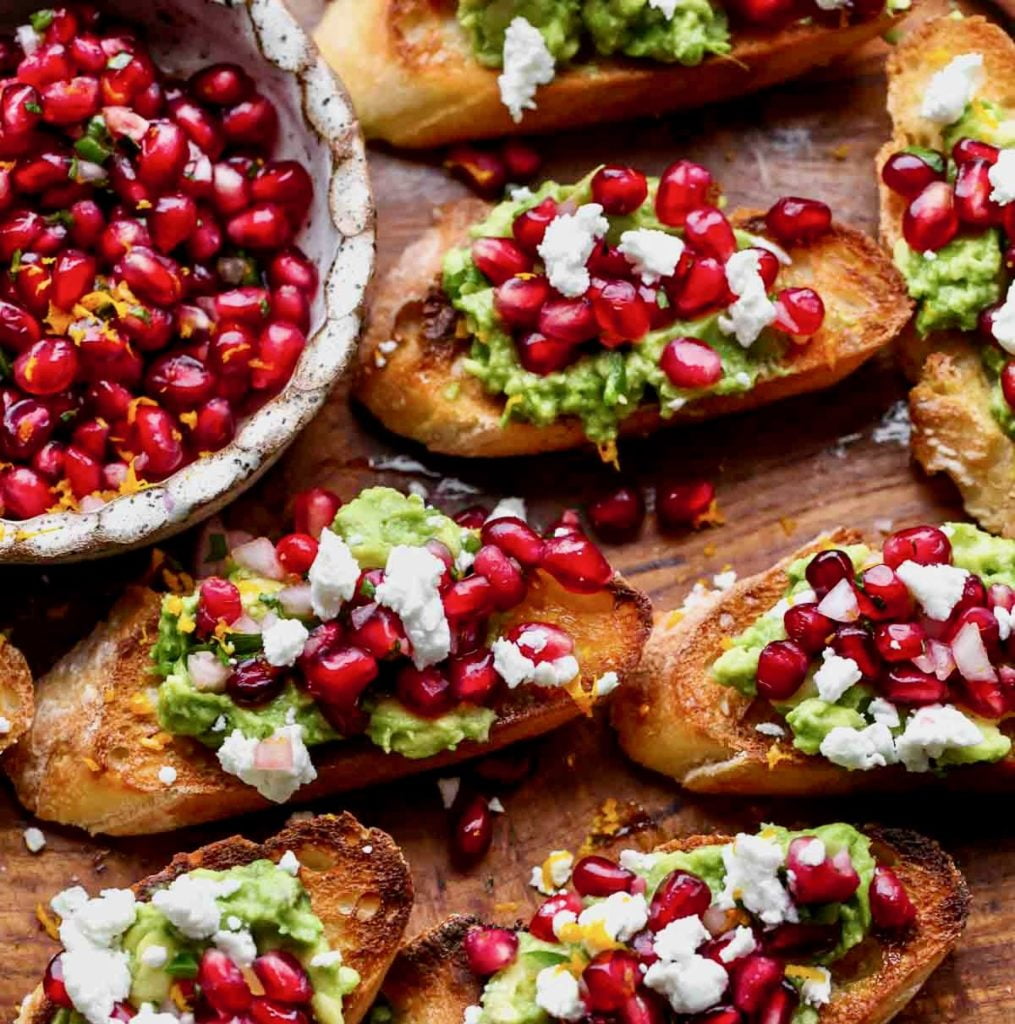 Nar ekşisi (pomegranate molasses)
Nar ekşisi (pomegranate molasses) is an essential ingredient in Antakya and southern Turkish cuisine and is widely used in Middle Eastern cooking. The concentrated flavour of pomegranate molasses adds so much goodness and flavour to salads, casseroles, dips and desserts.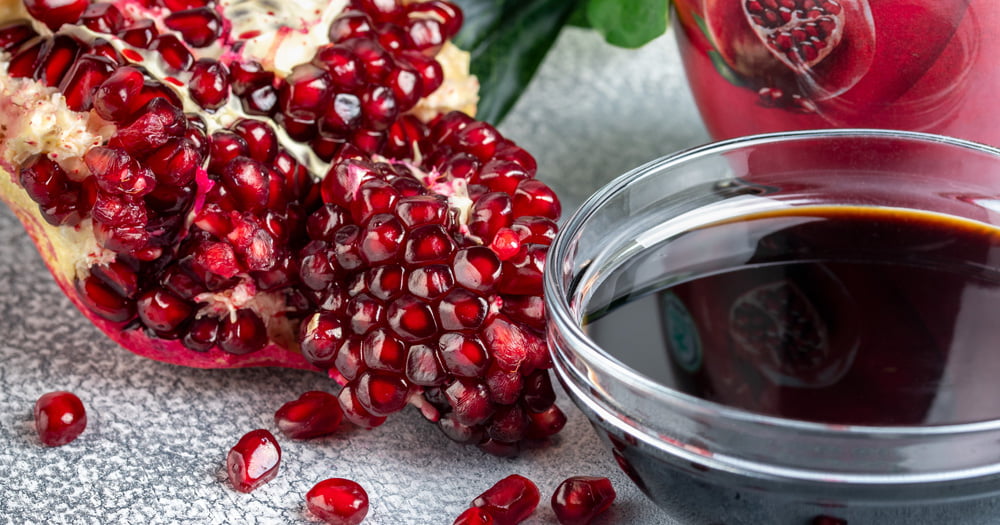 Click here for a recipe to have a go at making it for yourself.
Afiyet Olsun!
Sources: thatsitfruit.com/dishibg out health/Food52/Safeway.ca/Ozlem's Turkish Table/ehealthtribune.com/MADaboutkitchen