Summer is the time of year when thoughts turn to long lazy sunny days, barbecues and recipes for delicious side dishes to accompany the 'main event'
Carrots make a tasty addition to any salad dish – and they're good for you.
This quick and easy meze dish goes well with grilled meats and chicken.
It is also delicious served on its own with fresh bread.
Carrots with Yoghurt (Yoğurtlu Havuç)
4 servings
Ingredients
1/2 kg large carrots
2 tablespoons good quality olive oil
250 gr. süzme (thick) yoghurt
2 cloves garlic (crushed)
2 to 3 tablespoons lemon juice (or more, as liked)
Paprika
Salt (optional)
Method
Scrape and coarsely grate the carrots. Sauté in olive oil with some salt (optional)
Whip the yoghurt with the crushed garlic and two tablespoons of lemon juice. Add to the carrots and mix well.
Sprinkle with paprika.
Cover and chill for at least 1 hour.
Taste again just before serving, adding extra lemon juice and salt if needed.
Garnish with flat-leaf parsley or dill.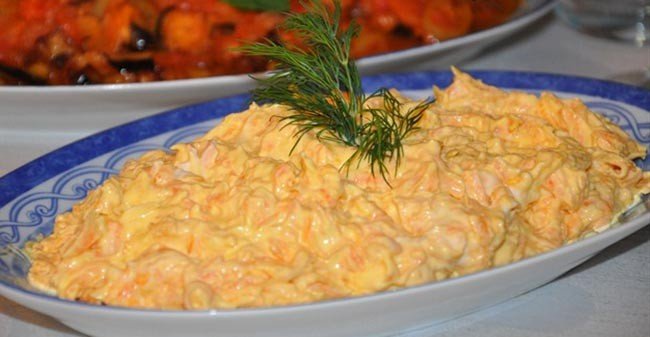 *Suitable for vegetarians.
Afiyet Olsun!