Hummus is an Eastern Mediterranean dip or spread made from cooked, mashed chickpeas blended with tahini, olive oil, lemon juice, salt and garlic that makes a wonderful snack or appetizer.
Ingredients
400g drained well-cooked or canned chickpeas (drain and thoroughly rinse canned chickpeas).
1 tbsp tahini (sesame) paste
2 garlic cloves, chopped
1/4 cup olive oil (plus extra for drizzling)
Salt and freshly ground black pepper to taste
1 tablespoon ground cumin or paprika, or to taste, plus a sprinkling for garnish
Juice of 1 lemon, plus more as needed
Chopped fresh parsley leaves for garnish
Method
Put all ingredients (except the parsley) in a food processor and process, adding water as needed to allow the machine to produce a smooth puree.
Taste and adjust the seasoning as needed.
To serve
Serve, drizzled with the olive oil and sprinkled with a bit more cumin or paprika and parsley.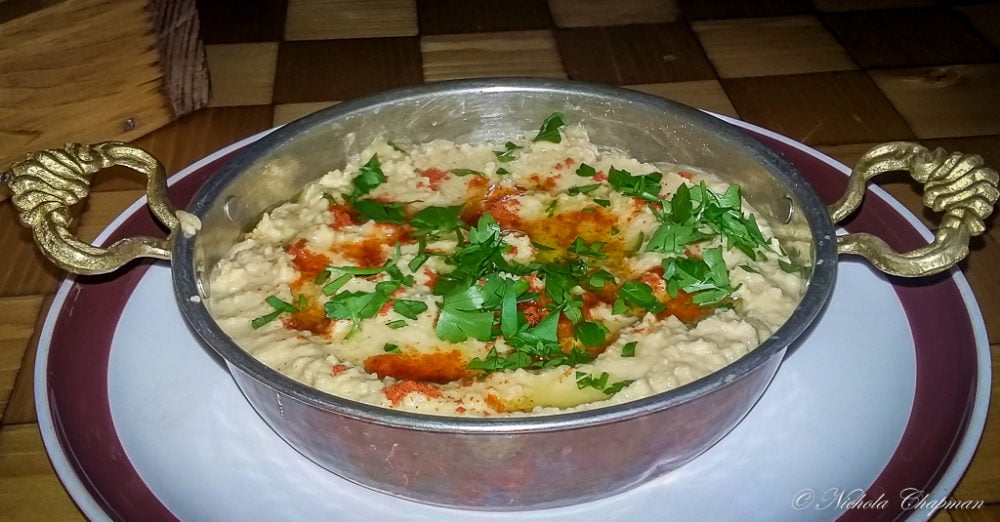 Or garnished with salad.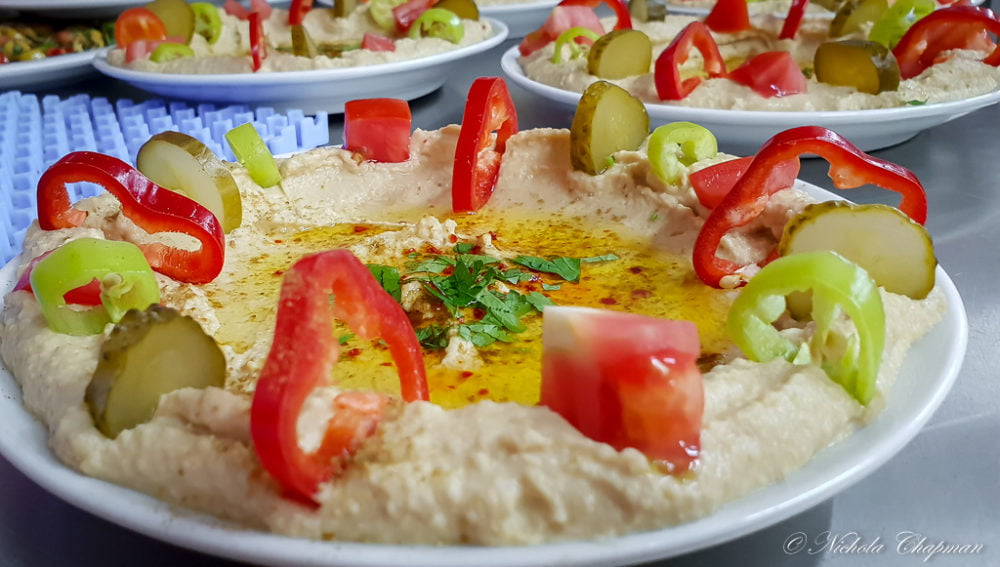 Delicious served topped with hot melted butter, red pepper flakes and pine nuts.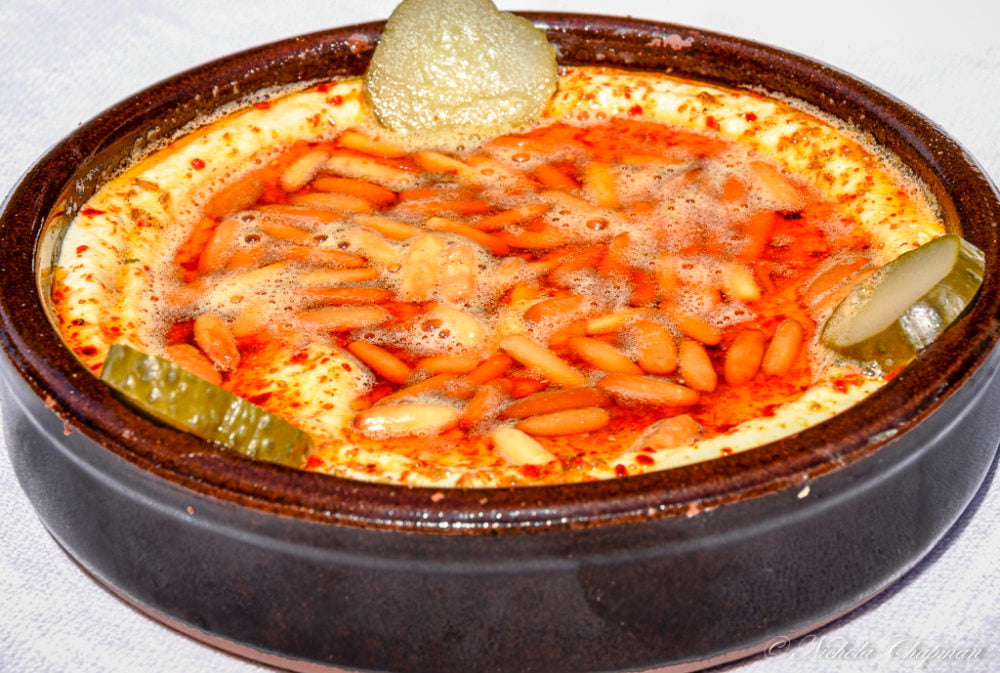 Suitable for vegetarians.
Afiyet olsun!
Featured photograph by Nichola Chapman.