Even if you're not a shopper by nature, the varied and unusual selection of gifts found in Türkiye's bazaars and markets will easily tempt you.
Nothing can compare with Istanbul's bustling bazaars, markets, shops and stalls however, in contrast, rural markets have an unhurried feel and can be the best places to find unique product and handmade items.
Here are some of the items that reflect the true spirit of Türkiye
Ceramics
Turkish ceramics, renowned for their rich colors and elaborate designs, are an important artistic tradition combining geometric patterns with carnations, roses, hyacinths and tulips. The style varies according to the area of origin. Iznik, Kütahya and Çanakkale are famous for ceramic production, but Avanos is also known for hand-painted pottery and porcelain.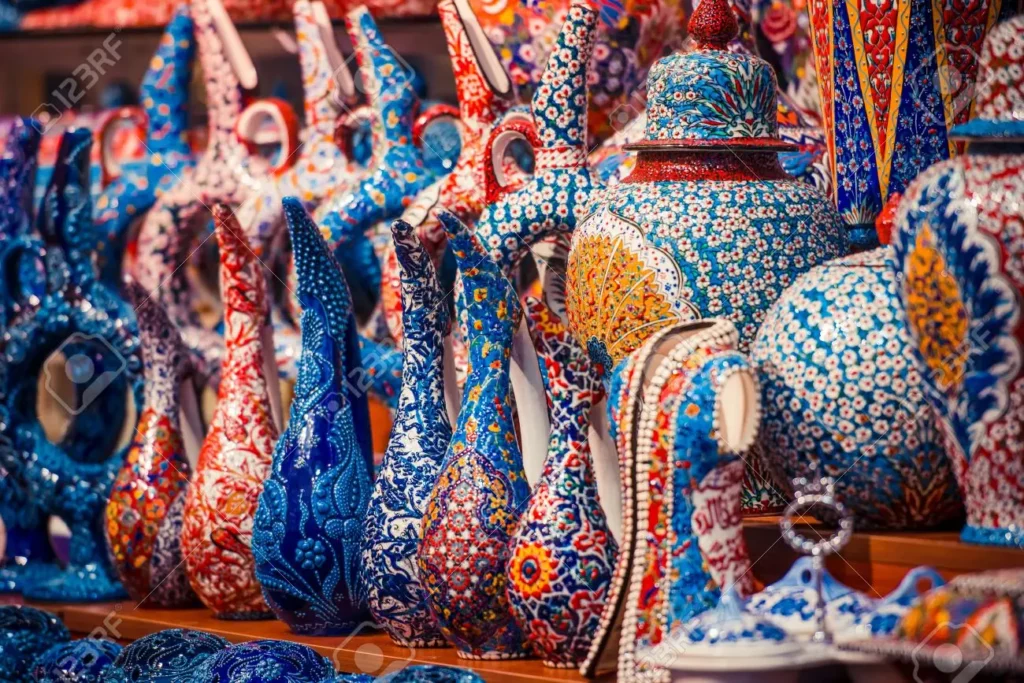 Jewellery
Türkiye produces stunning gold jewellery in original designs. Silver is also popular, and rings and necklaces are often set with precious stones. A simple blue glass eye (boncuk) is said to ward off evil. Locally produced jewelry, inspired by authentic Ottoman pieces, can make a truly unique gift.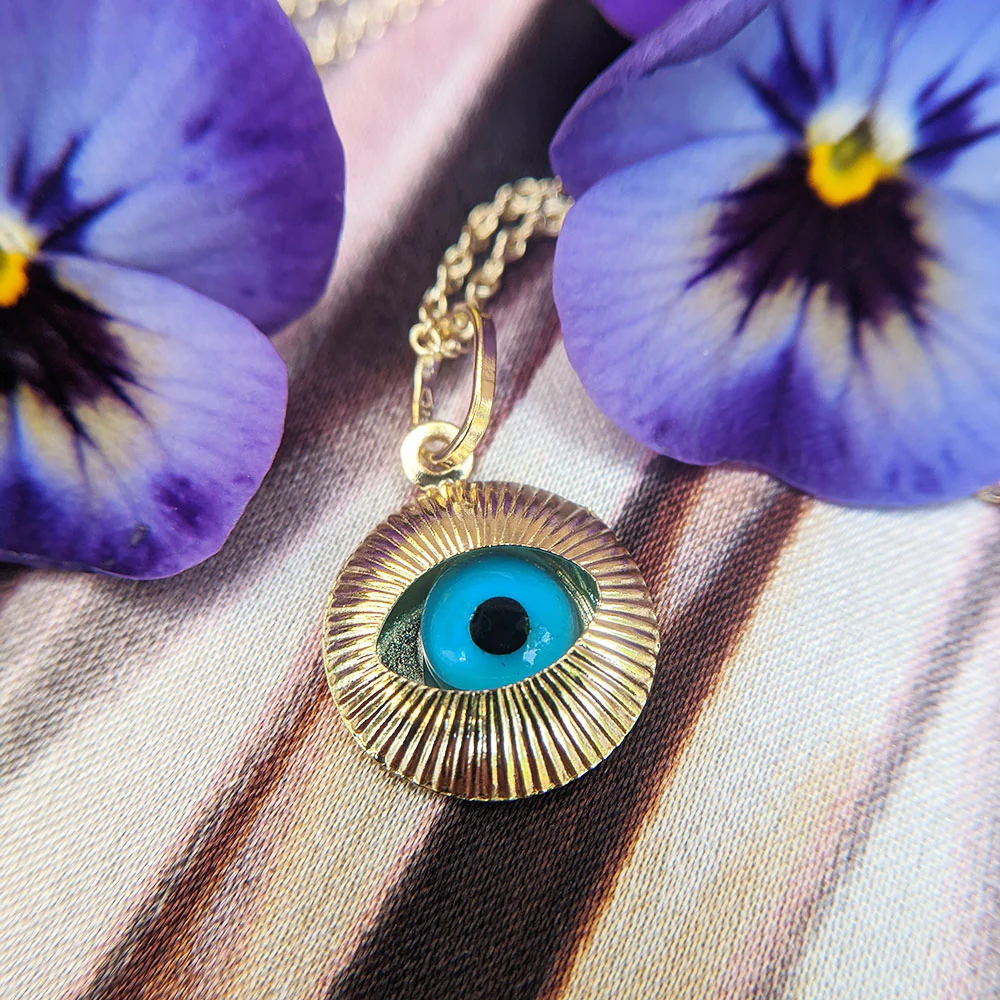 Water Pipes
Classic, beautifully crafted nargiles (water pipes) are still widely used in special cafes. They make very beautiful decorative pieces. The glass bottles are colorful and the attached metal pipe, along with the hose, create an interesting shape, rather symbolic of the Middle East.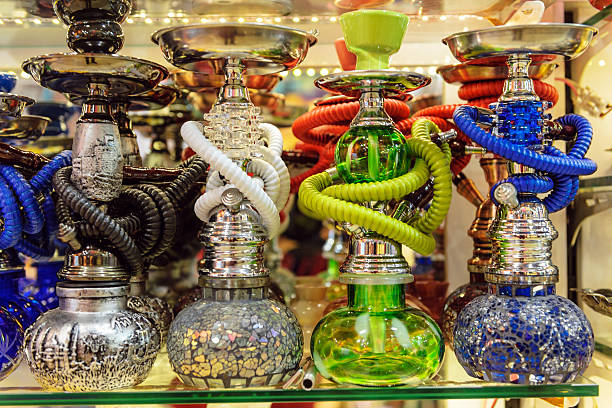 Inlaid Wood
Jewellery boxes crafted from wood or bone, and then inlaid or painted, make unusual souvenirs. Backgammon players will be delighted at the delicate, inlaid rosewood backgammon (tavla) sets available in markets and shops around Türkiye.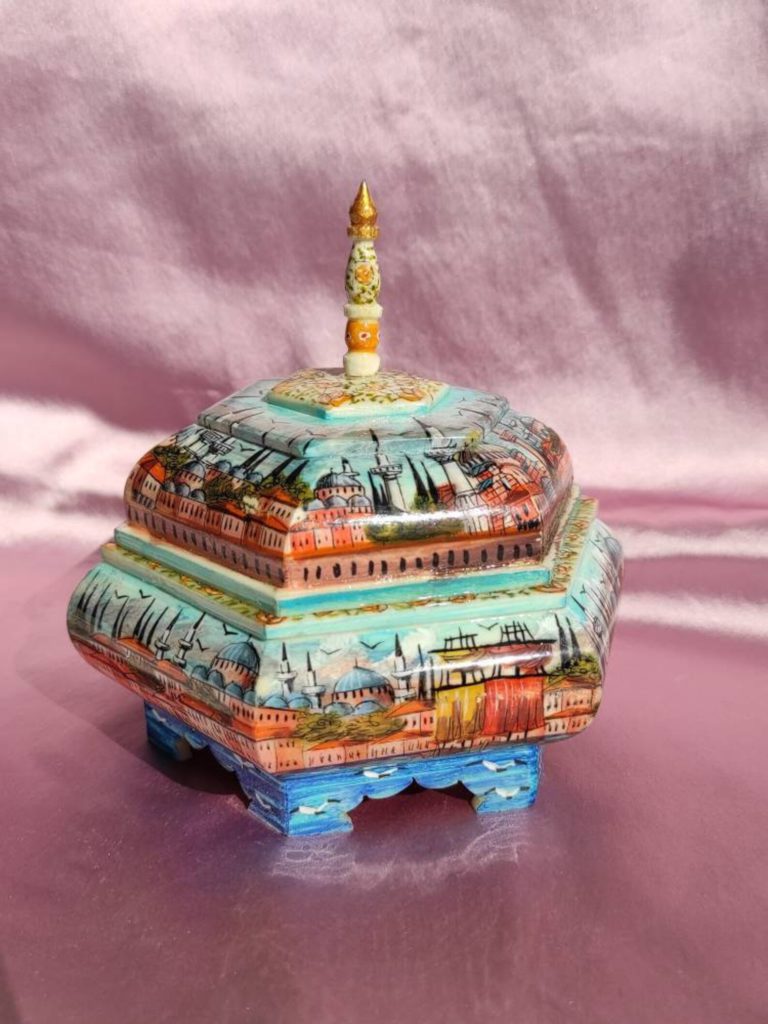 Copperware
Antique copperware can be very expensive. Newer items, however, are also available at more affordable prices.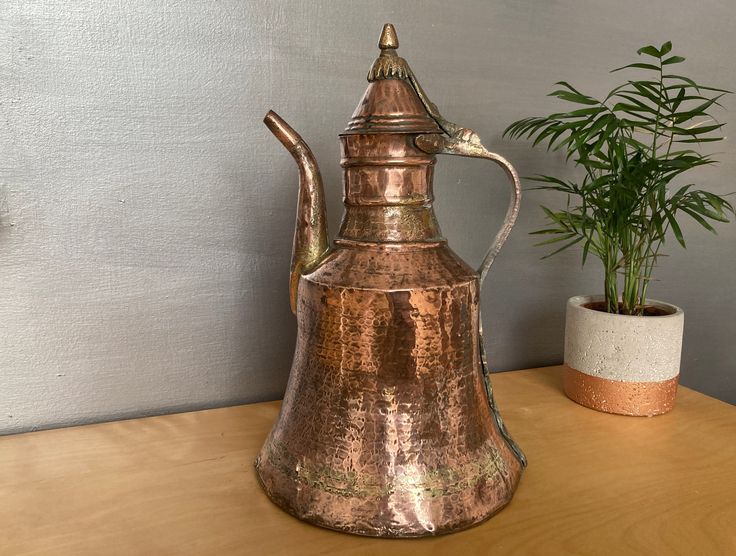 Glassware
There are many fine examples of the blue and white striped glassware called çeşimbülbül, which is made in the famous Paşabahçe works. The firm makes many utilitarian designs as well as an up-market range in fine lead crystal. Paşabahçe glassware makes a wonderful gift.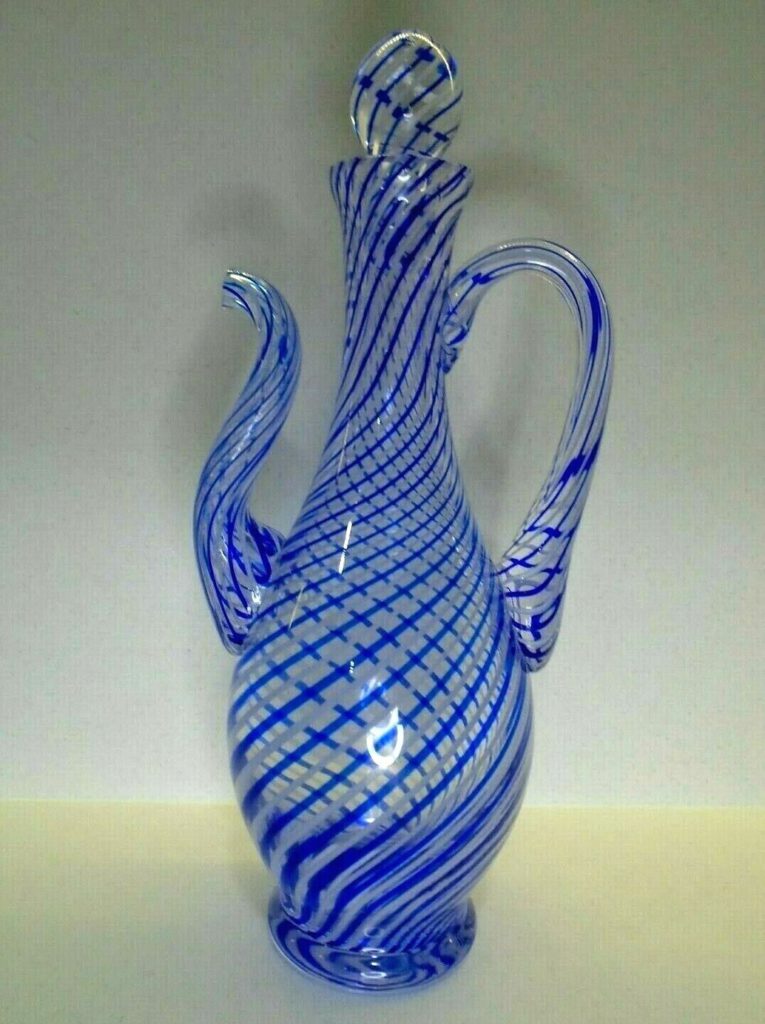 Textiles
Hand-woven cloths, including ikat work (where the cotton is dyed as it is woven), and fine embroidery are just some of the range of textiles that can be bought. Türkiye is also a leading producer of top-quality garments and knitwear. Bathrobes and towels are of high quality. Look for the Altınyıldız label for the finest woollens and fabrics.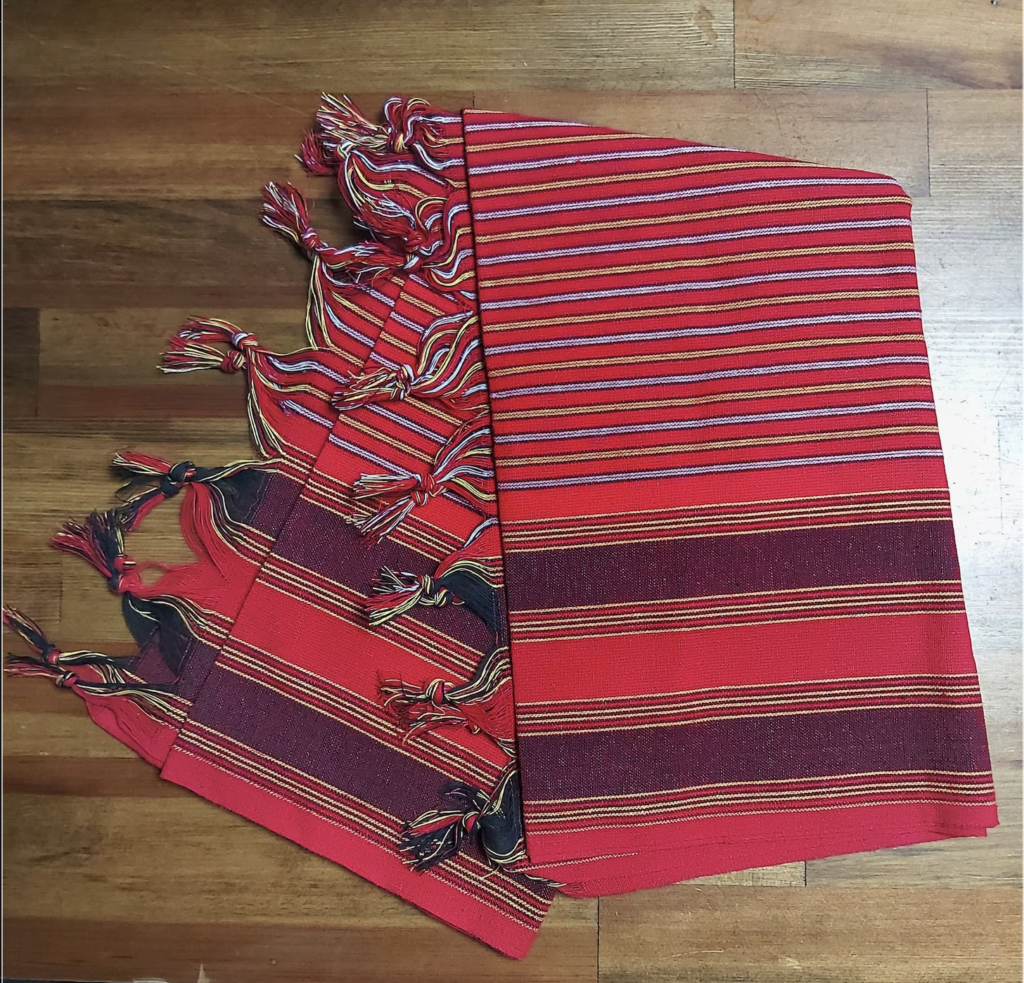 Local Delicacies
Delicious sweets such as halva, Turkish Delight (lokum) and baklava are always popular. There are many varieties of Turkish delight and an advantage of buying it in Türkiye is that you can sample all the different kinds before you buy.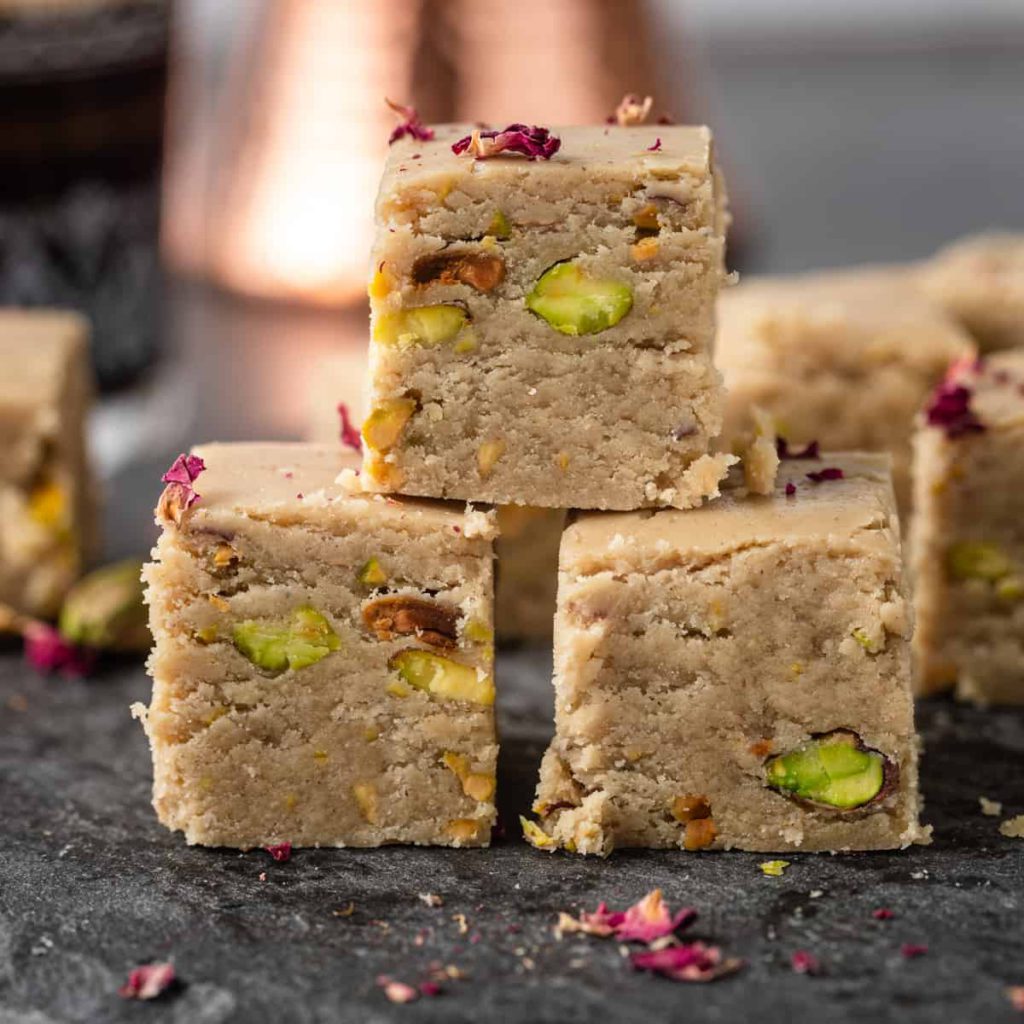 Many fragrant spices, as well as dried fruit and nuts, are sold loose by weight in most markets and tourist shops.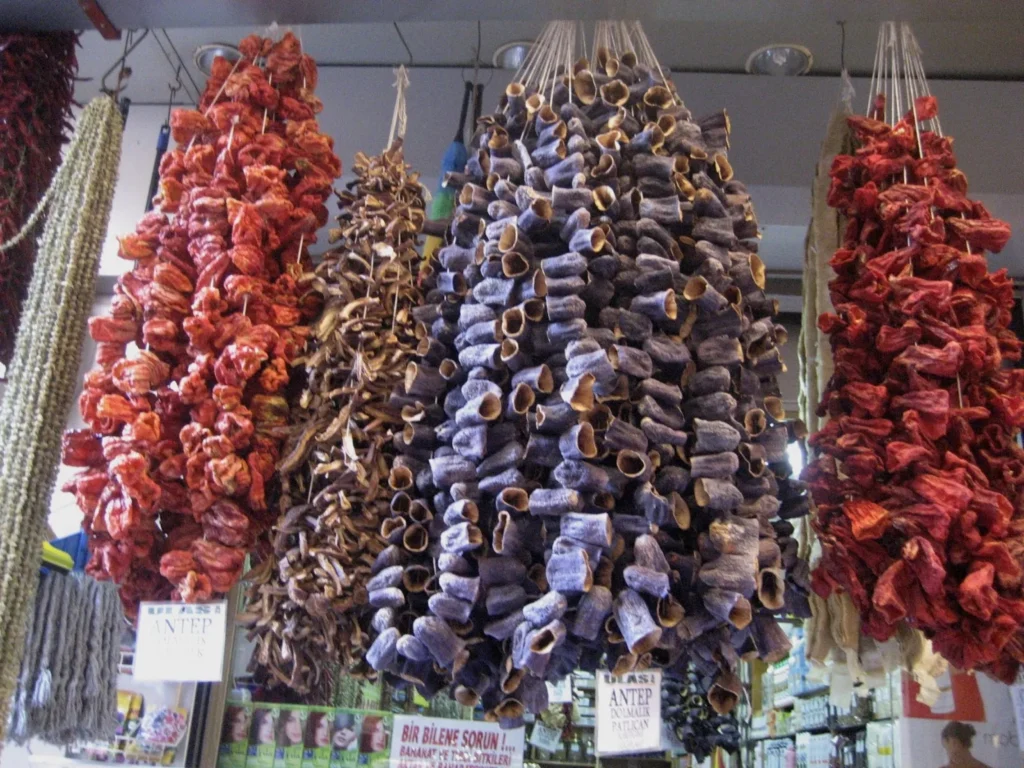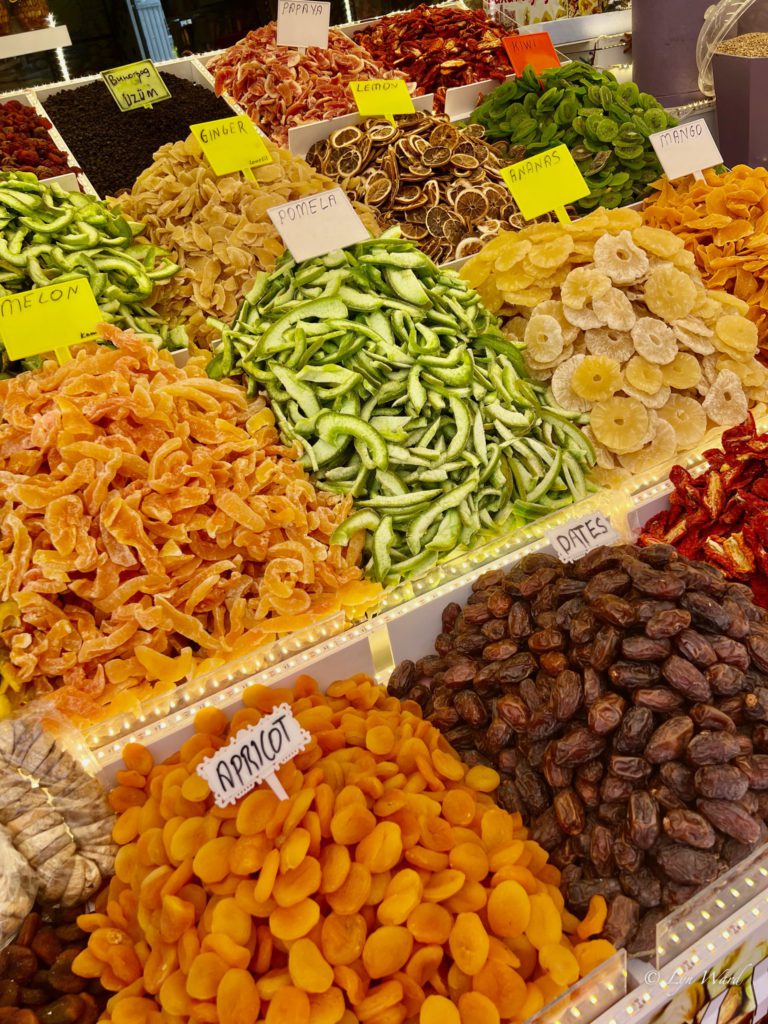 Source: DK Eyewitness Travel Turkey