Most people love to get out into the sun. Sunlight is essential for human health and well-being and the health benefits of sunlight include generating the production of vitamin D, supporting bone health, lowering blood pressure, preventing disease, and promoting good mental health.
Whilst we enjoy the feeling of warmth and light that the sun brings, a widespread awareness of the fact that too much exposure to UV radiation from the sun can cause skin cancer and premature ageing has prompted people to be cautious about spending time in the sun.
Many people think that this is something that they only need to concern themselves with when they go on holiday. However, this could not be further from the truth. Even when the weather is cold outside, the sun is still shining, even if you cannot feel it on your skin, and so it can always cause damage. This is why it is vital to help your skin by wearing sunscreen as part of your daily routine.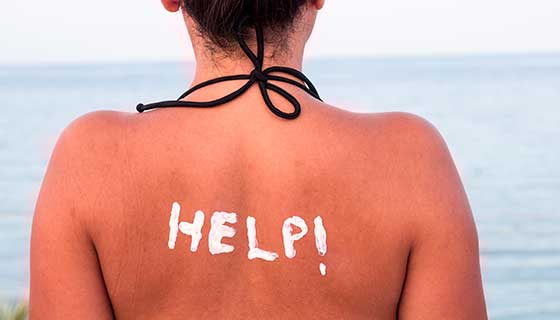 Here in Türkiye, the temperatures can soar to the mid-forties and higher in the summer. Hot enough to fry that proverbial egg! Imagine what that heat can do to your skin!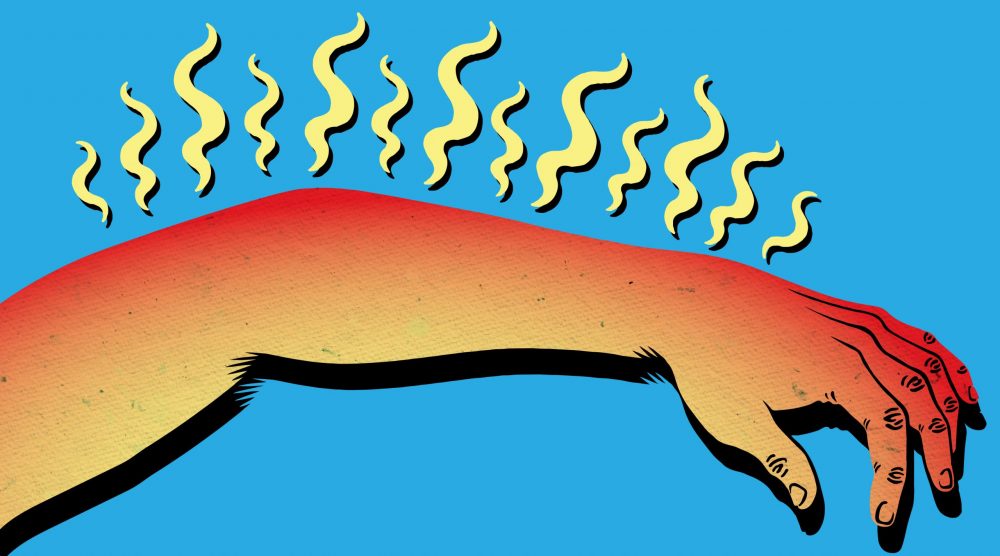 All too often in the summer, we see visitors looking like boiled lobsters!
Mythbusters!
To encourage you to adopt safe sunscreen practices, here are some of the most common myths about sunscreen that people believe today.
Myth 1 – I don't need to wear sunscreen if it is cold or cloudy. If the sun is in the sky, you need to wear sunscreen, and the sun is always in the sky!
Myth 2 – My sunscreen is SPF 50 so I don't need to wear it as much. It does not matter what SPF is associated with your sunscreen, it is only going to last for around two hours, so you still need to re-apply.
Myth 3 – I don't need to reapply my sunscreen after swimming because it is waterproof. In fact, there is no such thing as waterproof sunscreen. Water-resistant, yes, but waterproof, no!
Myth 4 – I don't need sunscreen because I have dark skin. It may be more difficult to see sun damage on dark skin. However, people with dark skin are just as susceptible to sunburn, so you still need to make sure you wear sunscreen.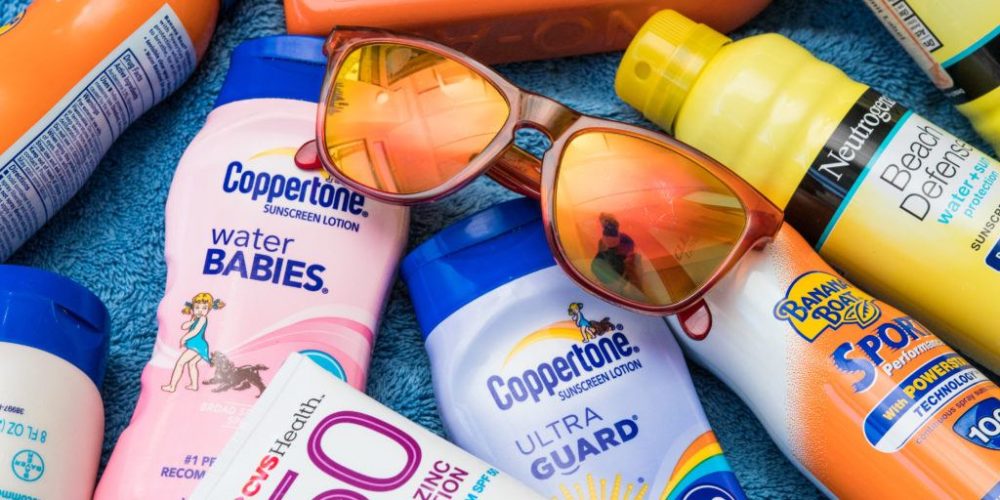 Staying safe in the sun
Follow these sun safety tips to make sure you don't put your health at risk.
Choosing a sunscreen
Making sure you choose the right sunscreen can be a minefield with SPF numbers, stars and letters all relating to protection levels. Before you head off to buy your sunscreen, make sure you know what you are looking for. All too often, people just buy the one that is on special offer!
Using a broad-spectrum (UVA/UVB) sunscreen with a Sun Protection Factor (SPF) of 30 or higher every day is crucial. For extended outdoor activity, use a water-resistant, broad-spectrum sunscreen with an SPF of 30 or higher.
SPF numbers start at 2 and have just recently reached 70. To figure out how long you can stay in the sun with a given SPF, use this equation:
Minutes to burn without sunscreen x SPF number = maximum sun exposure time
For example, if you burn after 10 minutes of sun exposure, an SPF of 30 will allow you to be in the sun for up to 300 minutes without burning (as long as you follow the directions for application in the link further down this article).
Here are links to a couple of informative articles that will help you to choose the right sunscreen.
Click here to read 'Sunscreen …What does it all mean?' by qualified medical professional and aesthetician Tracy Welsh, owner of R.J.Rose Aesthetics in Essex.
Click here to read the Which article on SPF, UVA, UVB: sun creams explained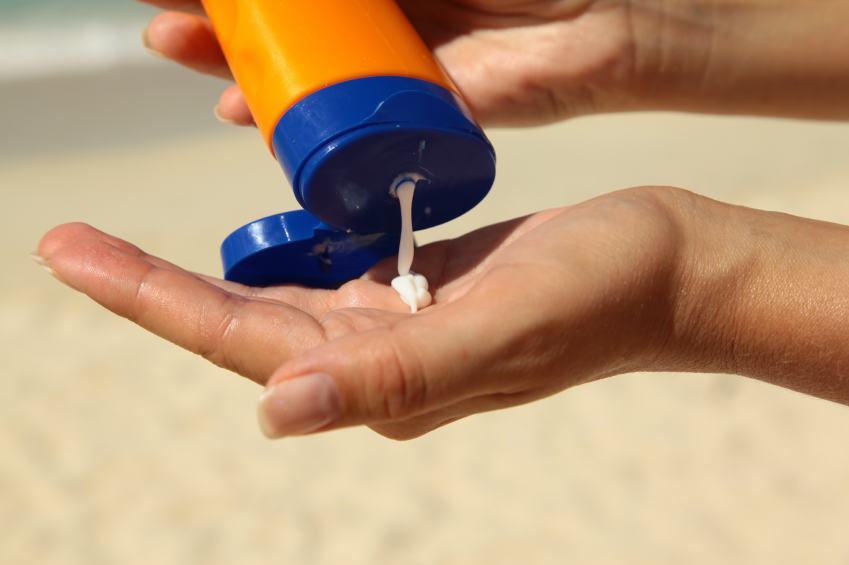 Reapply sunscreen every two hours – more often if you swim, shower or sweat and rub your skin dry. Waterproof or water-resistant sunscreens will resist removal more than other sunscreens but still need reapplication to maintain their optimum SPF value.
Click here to read the NHS guidelines on how to apply sunscreen.
Don't forget your lips
Lips usually tend to get forgotten when one thinks of applying sunscreen. However, not many know that skin on the lips is much thinner and more delicate compared to the skin on the face.
So, using a lip balm on a sunny day becomes imperative. Not only does it protect you from painful sunburn, but also helps your lips keep looking young and healthy.

Here's a link to a buying guide by Specialist Registrar in Dermatology Felipe Partarrieu that explains exactly what you need: 10 Best Lip Balms With SPF 2022 | UK Dermatologist Reviewed
Make every day a hat day
Make sure everyone in your family wears a hat.
The best sun hats should provide good protection from the sun for your face, scalp, head, neck and ears and have a high UV protection factor. You'll find that sun protection hats come in all shapes and styles, offering varying degrees of protection.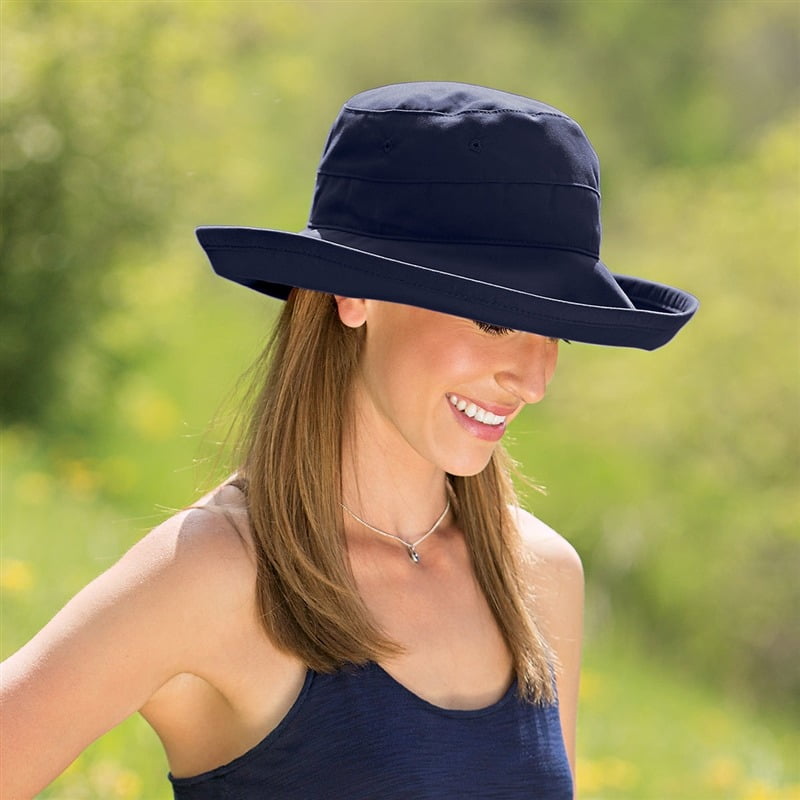 Click here to check out the popular collection of Wallaroo Hat Company's classic hats with UPF50+ protection!
Protect your eyes
Research suggests that the harmful UVA and UVB rays contained in sunlight may also be a factor in a number of eye diseases.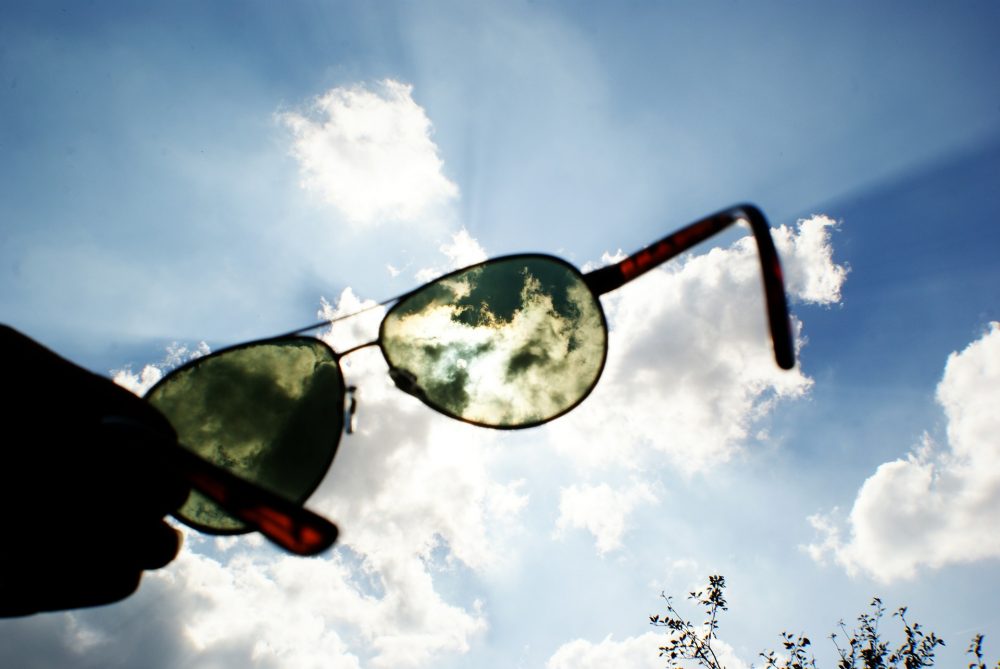 Many people wear sunglasses as a practicality to reduce the glare of the sun or even to look cool, but there is a more serious reason for wearing them, protecting your eyes from UV exposure.
Click on this link to read an article on how UV can affect your eyes and what to consider when buying sunglasses.
Enjoy some time in the shade
Stay in the shade when the sun is at its hottest – between 11:am and 3:00pm.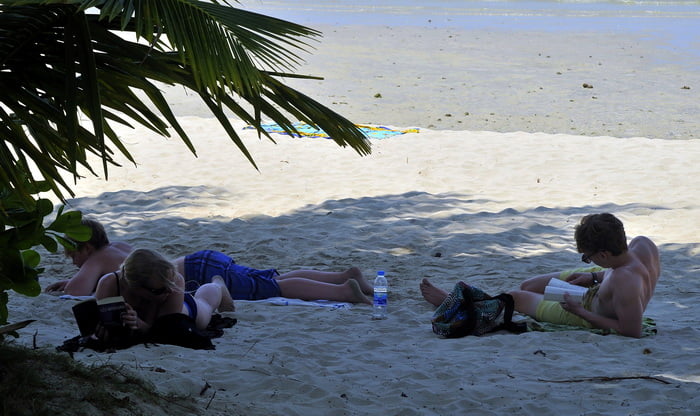 If you must be out when the sun is at its hottest, wear a long-sleeved top or shirt. Cover up!
Stay alert to ensure you do not burn
Don't fall asleep in the full sun. You may wake up burnt to a crisp.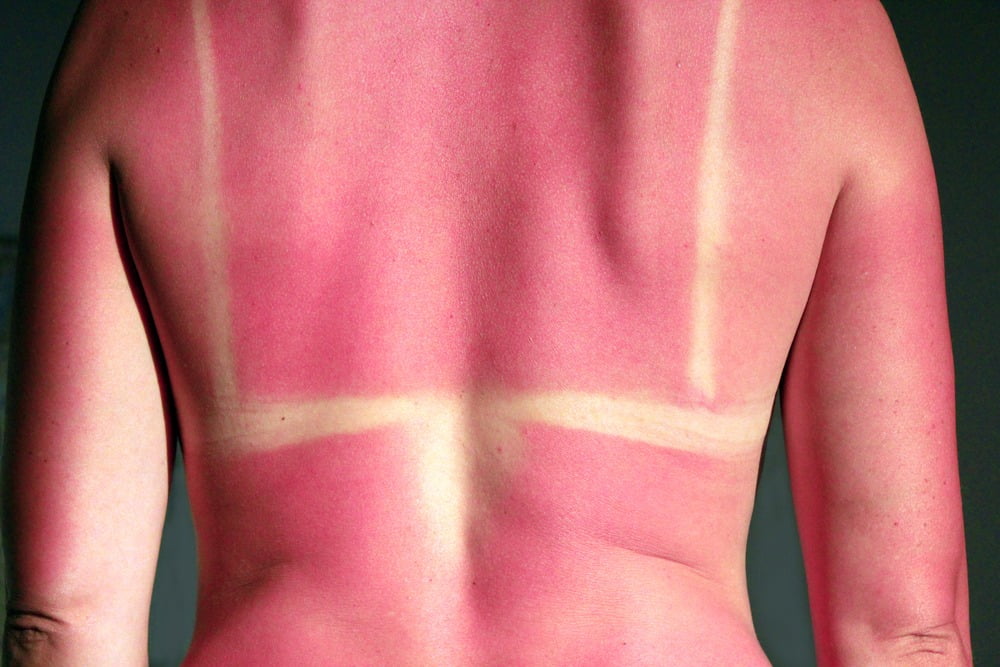 Çalış Beach breeze
Çalış Beach is popular for the cooling breeze that blows from the sea in the afternoon. BEWARE! You won't feel yourself burning so make sure you reapply your sunscreen regularly.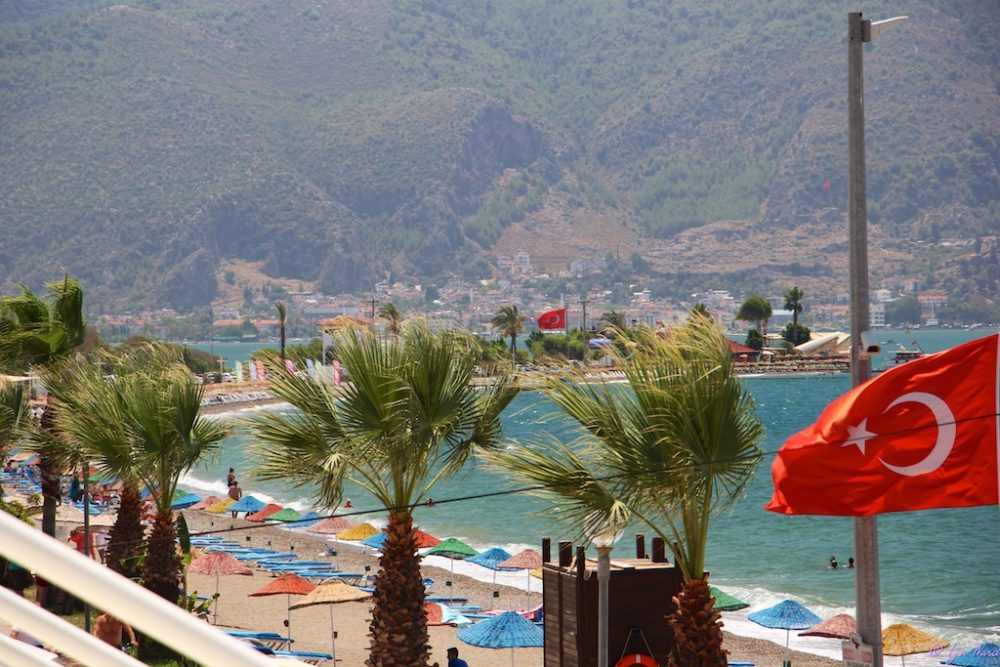 Dehydration
Dehydration means your body loses more fluids than you take in. If it's not treated, it can get worse and become a serious problem.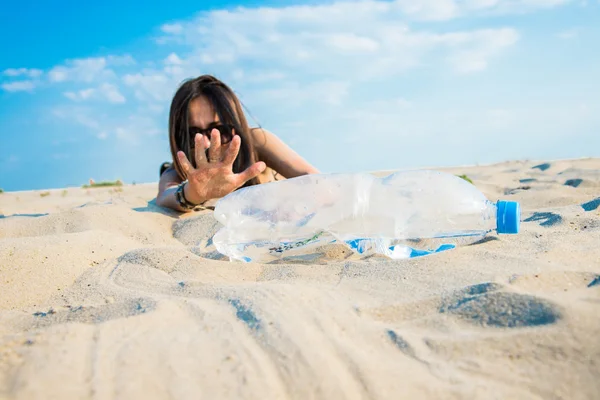 In the hot sun, you can experience some level of dehydration after about 10 mins.
Babies, children and older adults are more at risk of dehydration.
Symptoms of dehydration in adults and children include:
feeling thirsty
dark yellow, strong-smelling pee
peeing less often than usual
feeling dizzy or lightheaded
feeling tired
a dry mouth, lips and tongue
sunken eyes
Signs of dehydration in a baby may include:
a sunken soft spot (fontanelle) on top of their head
sunken eyes
few or no tears when they cry
not having many wet nappies
being drowsy or irritable
Things you can do to treat dehydration
You should drink fluids if you have symptoms of dehydration. Drink 500ml of water for every half hour you spend sunbathing.
If you feel sick or have been sick, you may find it hard to drink, so start with small sips and then gradually drink more.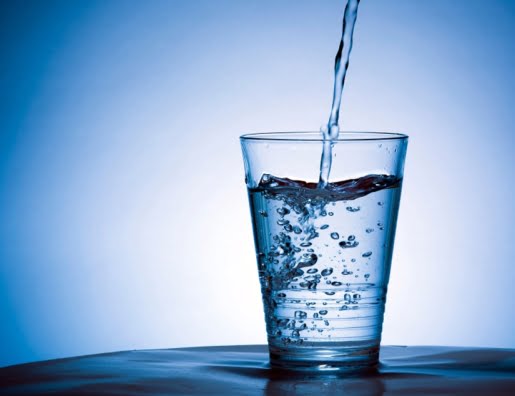 You can find out more about dehydration at the link below:
What about the children?
Young, sensitive skin is especially vulnerable, always protect your child from those harmful rays.
Sunscreen should not be used on children under the age of six months, as these young children can get very good sun protection with sun protective prams, hoods, clothes, blankets and umbrellas. Keep your little one in the shade where possible.
From the age of six months onwards, babies can be protected with sunscreens in addition to the above protective measures. Use sunscreens that are labelled as formulated for children.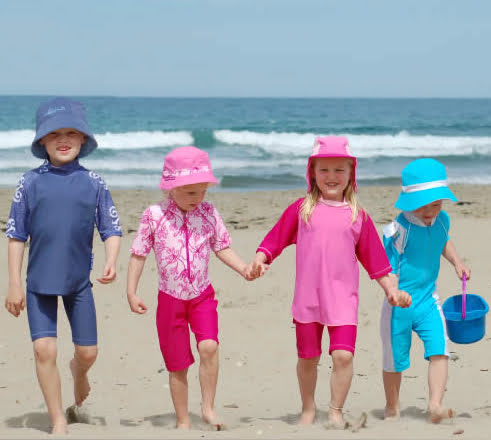 Click here to read Sun Care 101: The Basics of Sun Safety for Kids
Finally…
If you're in the sun and you feel like you're burning …it's because you are!
Stay safe in the sun and have a great summer!
Sources: daysoftheyear.com/Which/parents.com/R.J.Rose Aesthetics/metoffice.gov.uk/mybest/NHS