Sumac (pronounced soo-mak) is one of the most useful but least known and under-appreciated spices.
What is Sumac?
Sumac comes from the berries of a decorative bush that grows wild in all Mediterranean areas and is an essential ingredient in the cooking of Lebanon, Syria, Turkey and Iran.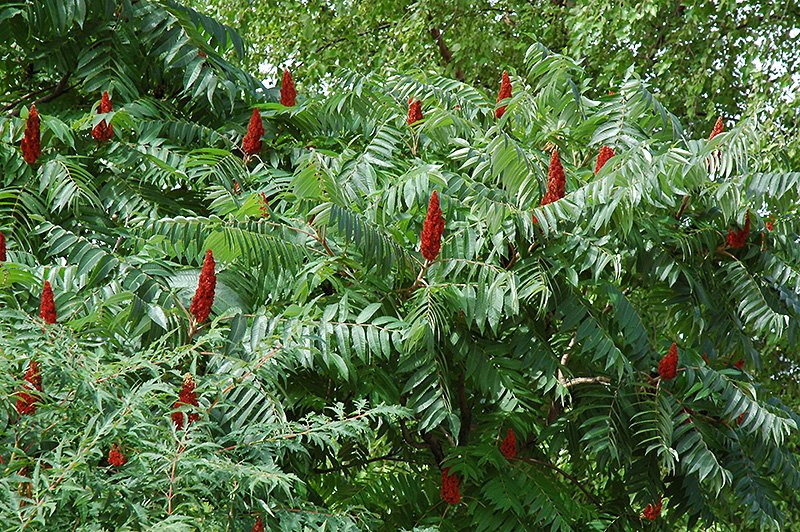 The dark purple-red berries are sold dried or ground and have a lovely, nearly purple colour, and an appealing lemon-lime tartness that can be widely used.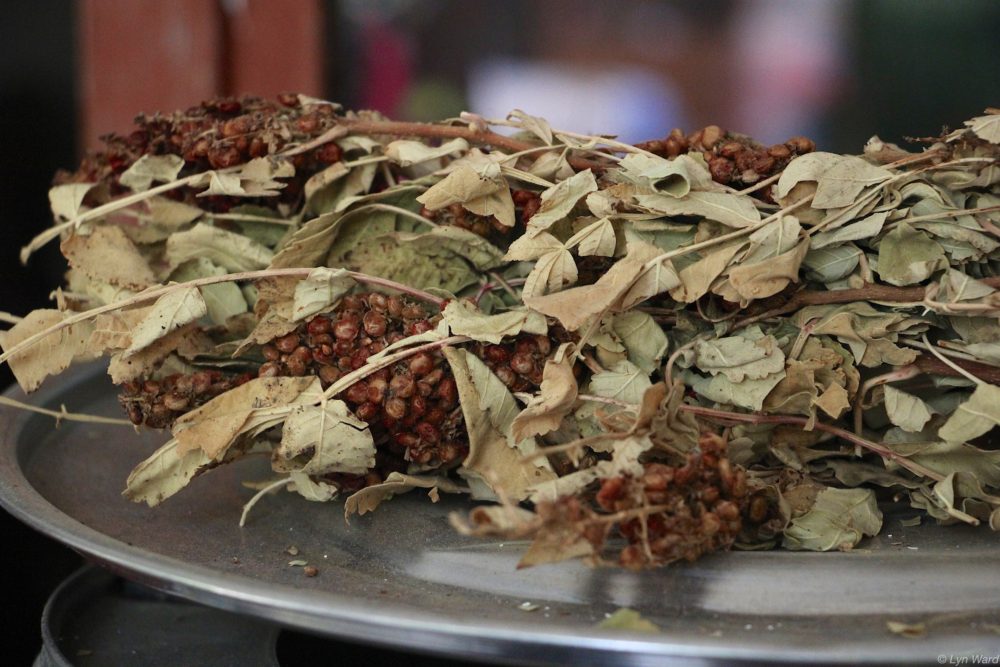 Ground sumac
In Iran, they use ground sumac as a condiment, putting it on the table with salt and pepper. You can try this yourself and it will complement most dishes.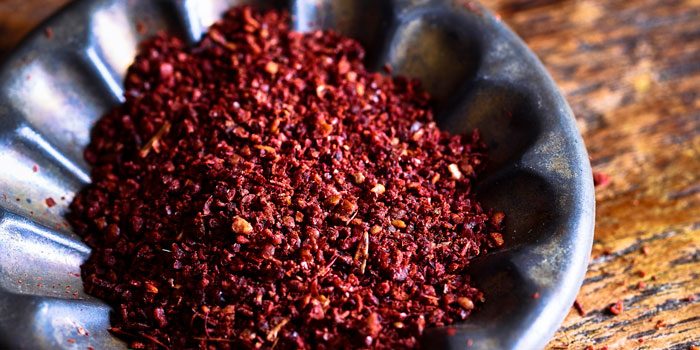 Using ground sumac instead of lemon juice or zest immediately enhances dishes, giving a fascinating and exotic twist.
It's great sprinkled on chips, rice dishes, and Middle Eastern fare such as hummus, and bean or chickpea salads. It's a great lifter of sandwich fillings and something as simple as cheddar and sumac is a winning combination.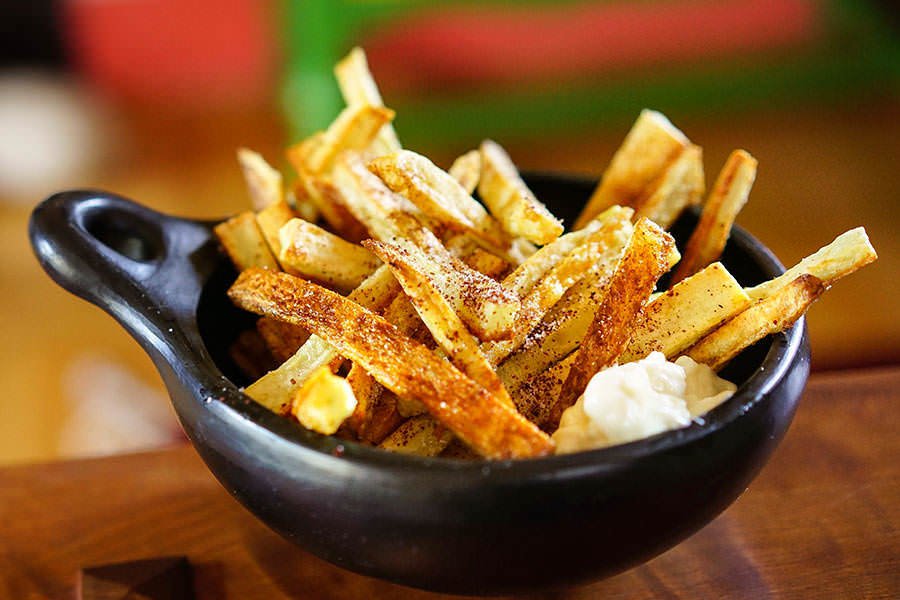 Simply sprinkle over yoghurt as a dip, too.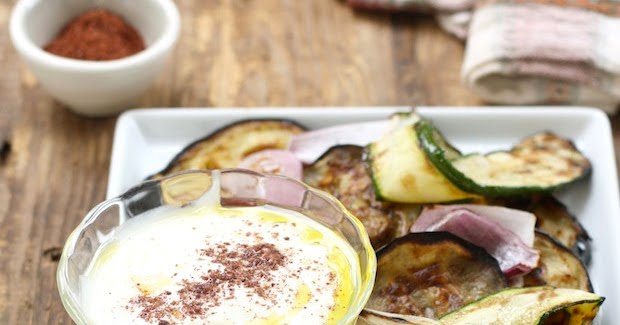 It is a key ingredient in Zahter, a very popular spice in southern Turkish cooking.
It goes well with vegetables, grilled lamb, chicken and fish.
Oven-roasted chicken with sumac and pomegranate molasses
Click on the link for the recipe: Oven-roasted chicken with sumac, pomegranate molasses, chilli and sesame seeds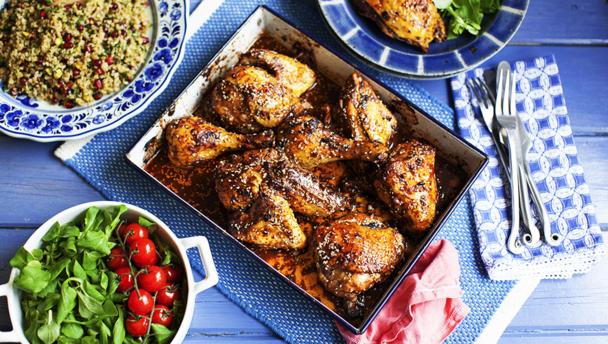 Baked feta with sumac and grapes
Compliments the contrasting flavours of salty feta, sweet grapes, and aniseed dill.
Click on the link for the recipe: Baked feta with sumac & grapes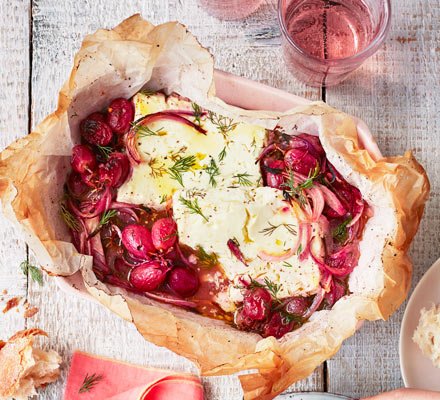 It's great sprinkled on salads.
Fattoush
Lebanon's most famous salad is a juicy, crunchy mix of herbs, cucumber, tomatoes, and pita, with a sour tang from the sumac.
Click on the link for the recipe: Fattoush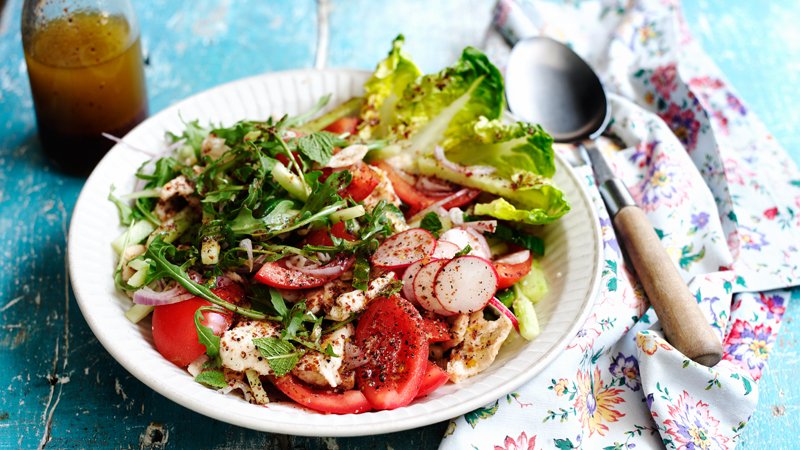 A revelation on eggs.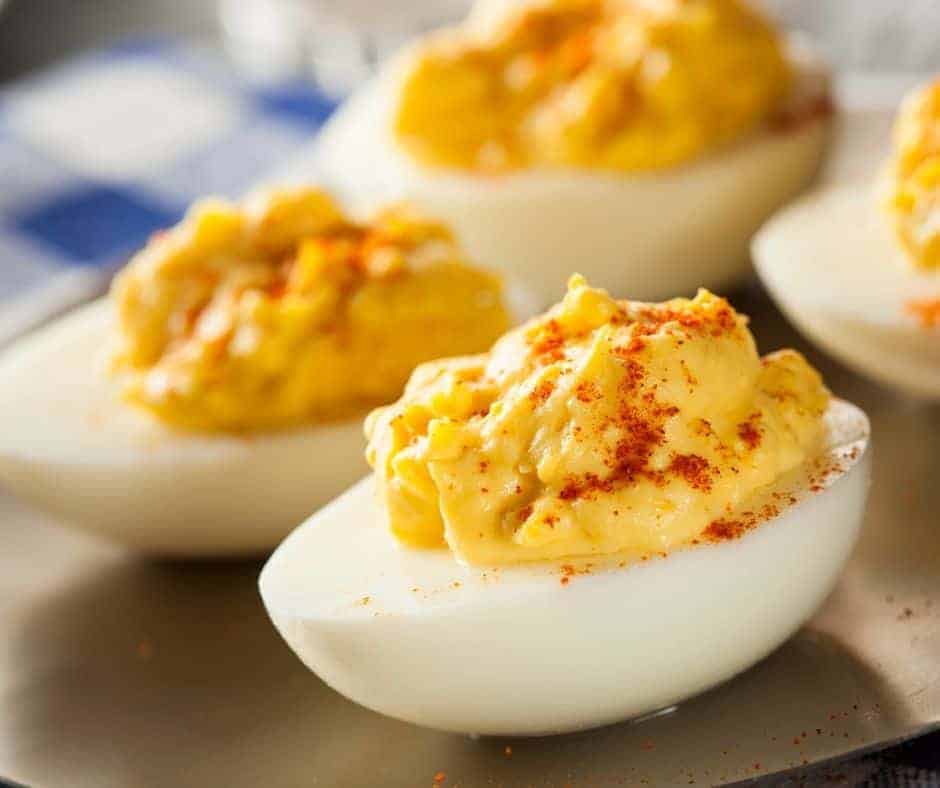 And finally, it imparts a great refreshing flavour as a syrup in desserts, jellies and drinks, like sumac lemonade.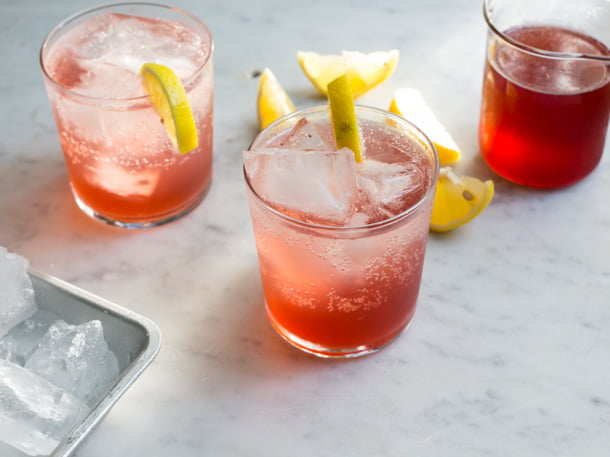 Click here for more things you can do with sumac.
If you live in the UK, sumac is readily available from leading supermarkets or Amazon.
This article was first published on 14 August 2020.