This article was written for Fethiye Times by Rebecca Parsley.
If you're looking for rest and relaxation in luxurious surroundings, you need to take a trip to the Akrones Thermal Spa Hotel in Afyonkarahisar.
We all need a break from time to time – a chance to get away from the daily routine and kick back a little – or a lot. If you're looking for somewhere to truly indulge yourself, take a look at the Akrones Thermal Spa Hotel.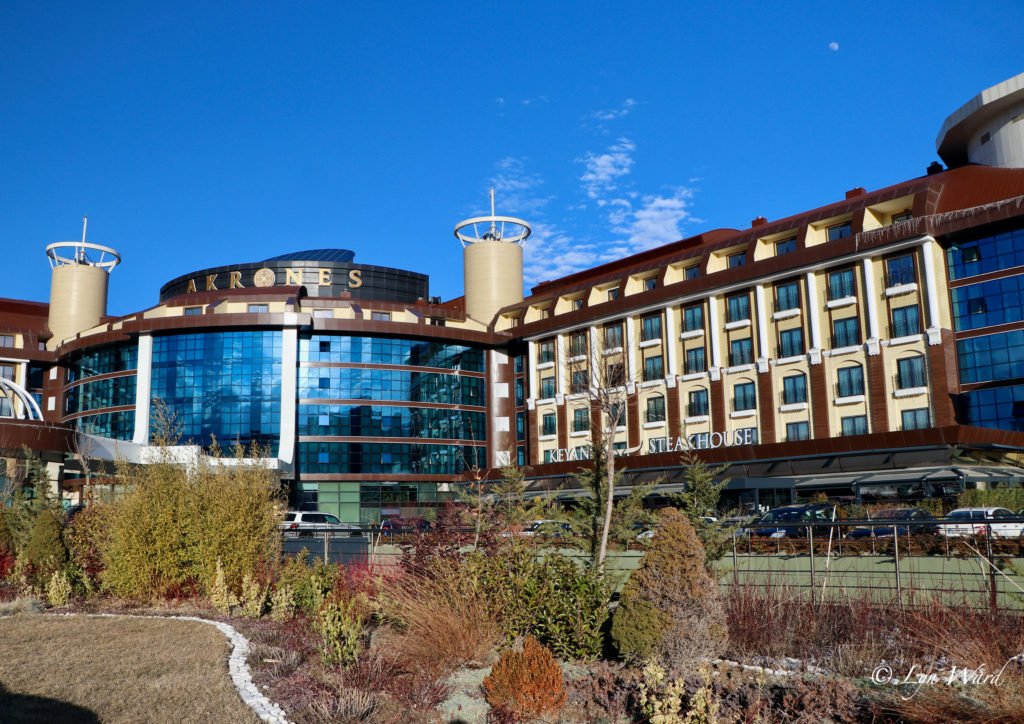 Set on the outskirts of historic Afyonkarahisar, it cuts an imposing figure as you approach via the sweeping driveway. The modern exterior hints at the luxury within, starting with the breathtakingly beautiful lobby.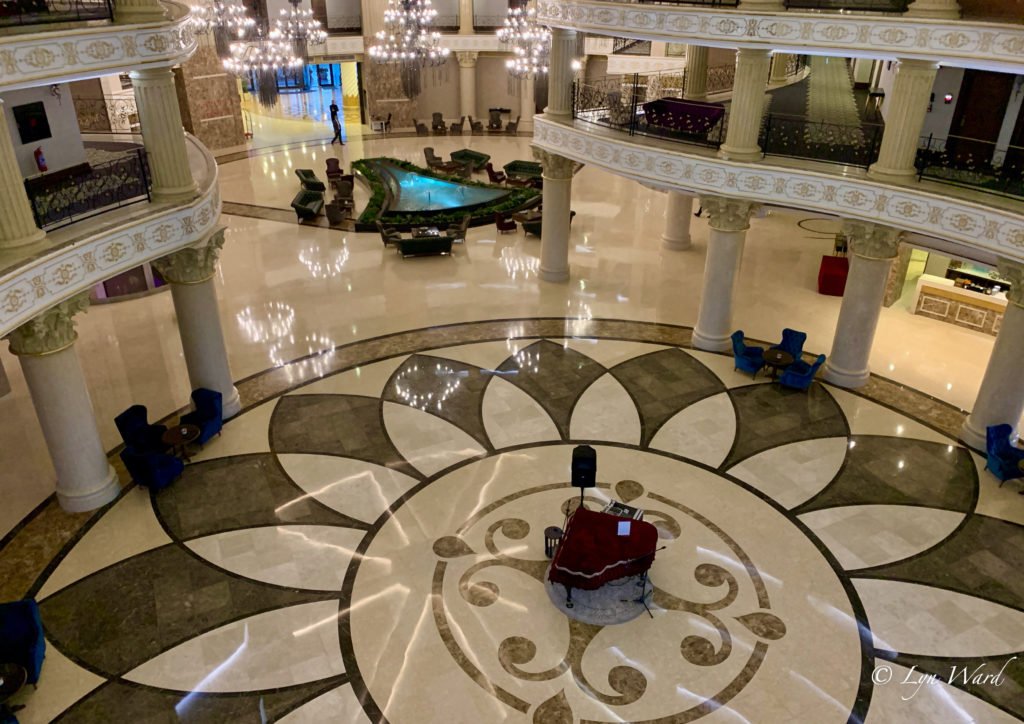 Beyond the smart reception area is an airy, open space with a decorative marble floor, stunning water feature and pillared balconies soaring to the high, ornate ceiling.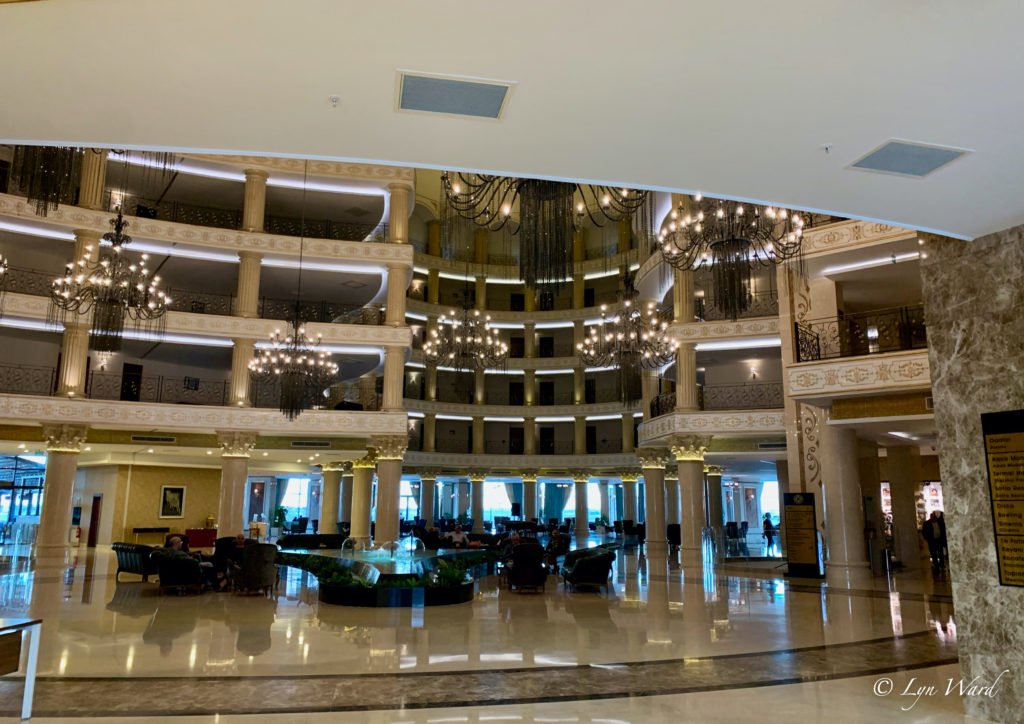 Glass lifts glide soundlessly up and down. Comfy chairs and occasional tables are plentiful, inviting you to sit down, settle back and sip a warming salep, a welcome çay or your choice of refreshment from the café/bar drinks and snacks menu. It would be easy to stay there, watching the hive of activity around you, but there's too much to discover.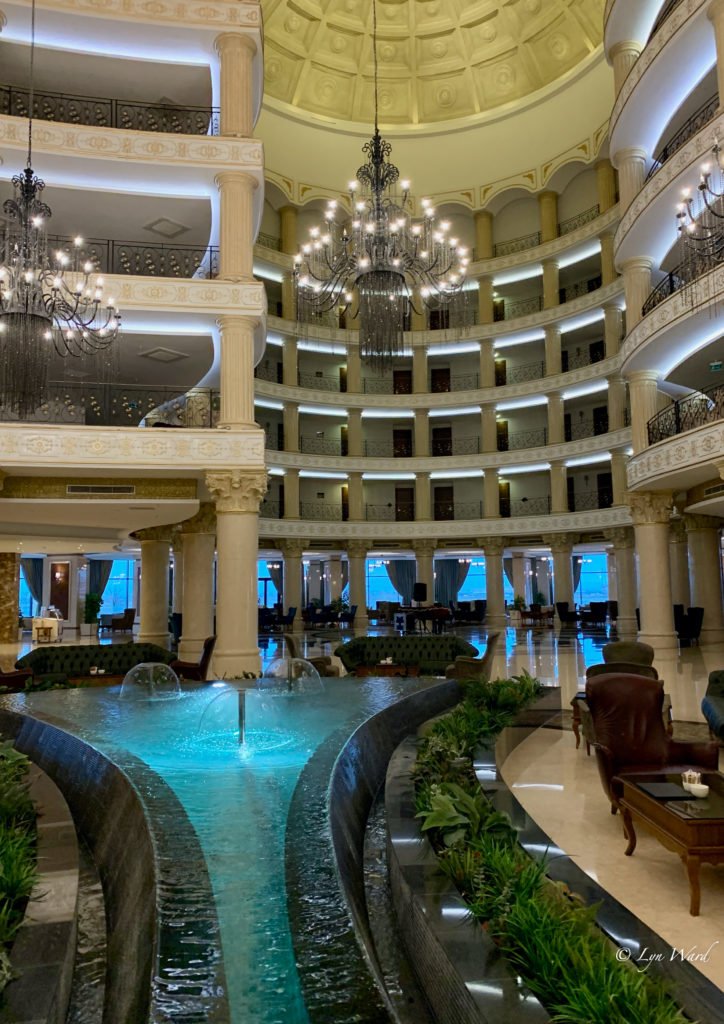 What does the hotel offer?
If you're looking for a little retail therapy, there are several shops selling clothes, jewellery, artwork, gifts and local specialities such as kaymak, halva, lavender and rose products, and the famous Cumhuriyet sucuk.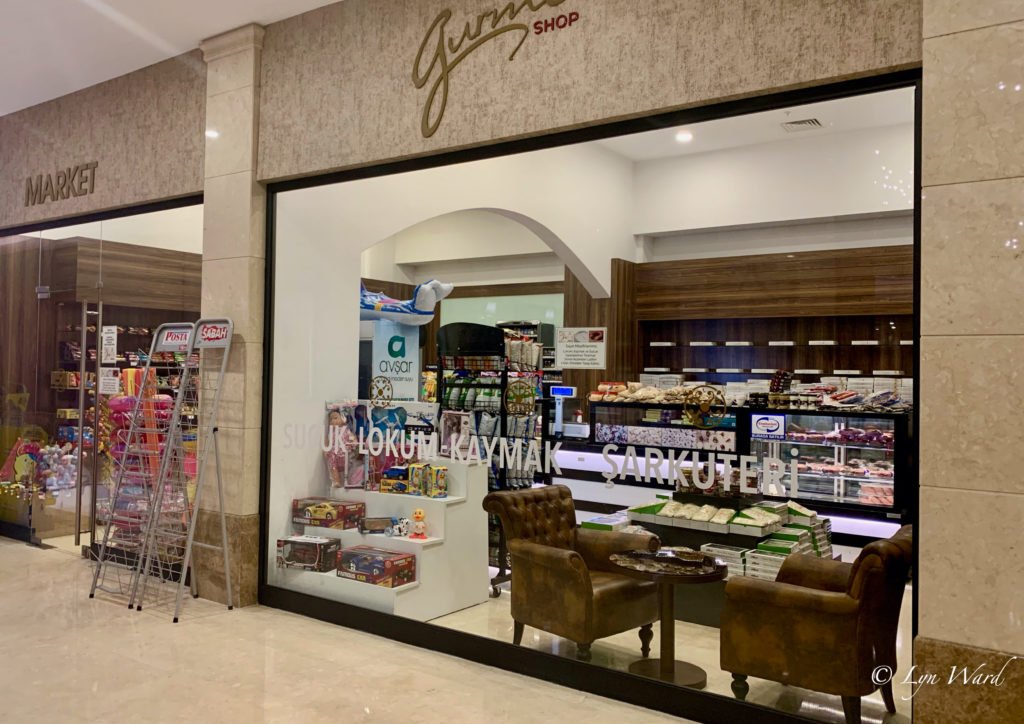 There's the Disco Club for those in search of nightlife, a movie theatre, and games facilities including table tennis, darts, cards, okey, backgammon and chess. Bowling and billiards are available for an additional charge.
Little ones will love the Kidrones Children's Club, for those aged from four to 12. While you relax elsewhere, they'll be safe and cared for in this lively, colourful centre where they can enjoy arts and crafts, a mini disco, play areas and other entertainments.
Can I use the spa?
The Aqua Munda Spa & Wellness Center, on the lower ground floor, is the perfect place to refresh your mind and renew your spirit. Even the entrance lobby is calming, with muted lighting and colour-changing water features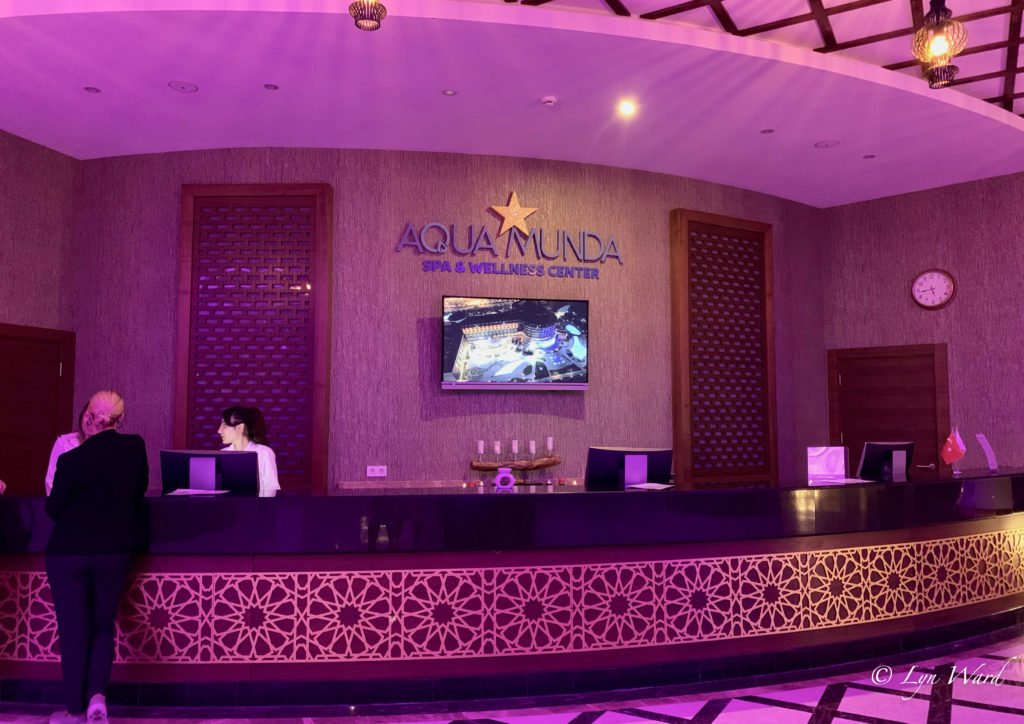 There are mixed and single-sex areas for men and women, with both indoor and outside pools. The swimming pools have a separate slide area – perfect for kids of all ages.
It's the health-giving thermal waters, though, that are the main attraction. There are several pools of varying temperatures, from cool to hot. And if you can't choose between calm water or a hot tub, the main thermal pool has several tile beds where you can lie back, press a button, and let hot jets pummel your muscles. Bliss!
Alternate your water therapy with time in the steam room, salt room, sauna, tepidarium or ice fountain – the ultimate combination to boost your well-being. There's also the beautifully designed Turkish bath, where guests are welcome to soap and scrub themselves down.
General access to the Aqua Munda Spa is included with your accommodation. Additional treatments, such as massages, facials, hammam rituals and various therapies to promote and enhance your well-being are available for an additional charge. These can be booked at the main reception. 
Where can I eat?
The Sofra Restaurant, on the lower ground floor, is spacious and airy with views across the grounds and outdoor pools. Here, breakfast, afternoon tea and dinner are served buffet-style – and we promise you'll be spoiled for choice.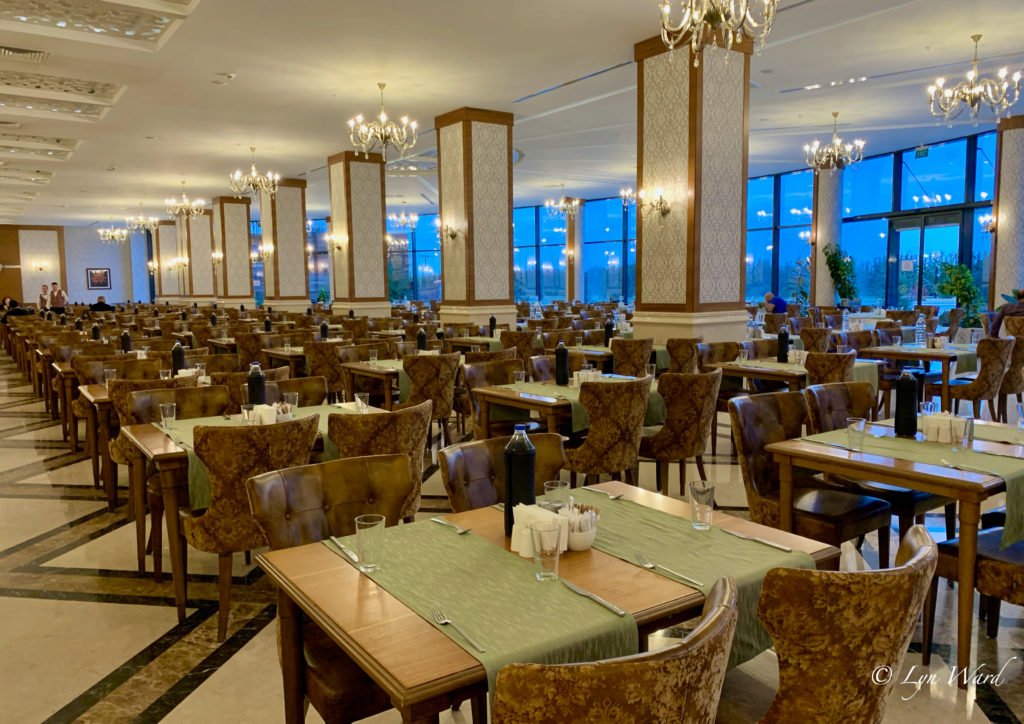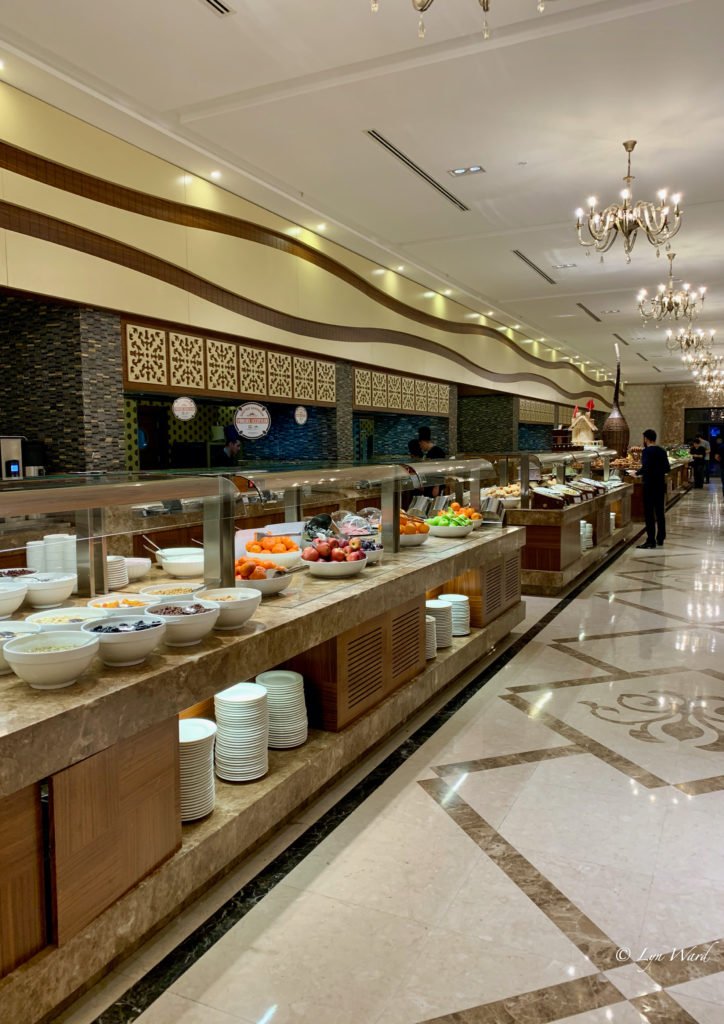 Fancy eggs for breakfast? That's fine. Would you like them hardboiled in their shell, garnished with dill and chilli flakes, fried, or as menemen?
Cheese? Take a little of each variety and you'll fill a plate. How about soup, sucuk, dried fruit, cereal, mushrooms or omelette? Or load up on different breads and pastries, and don't forget a variety of jams, preserves and nut butter to go with them.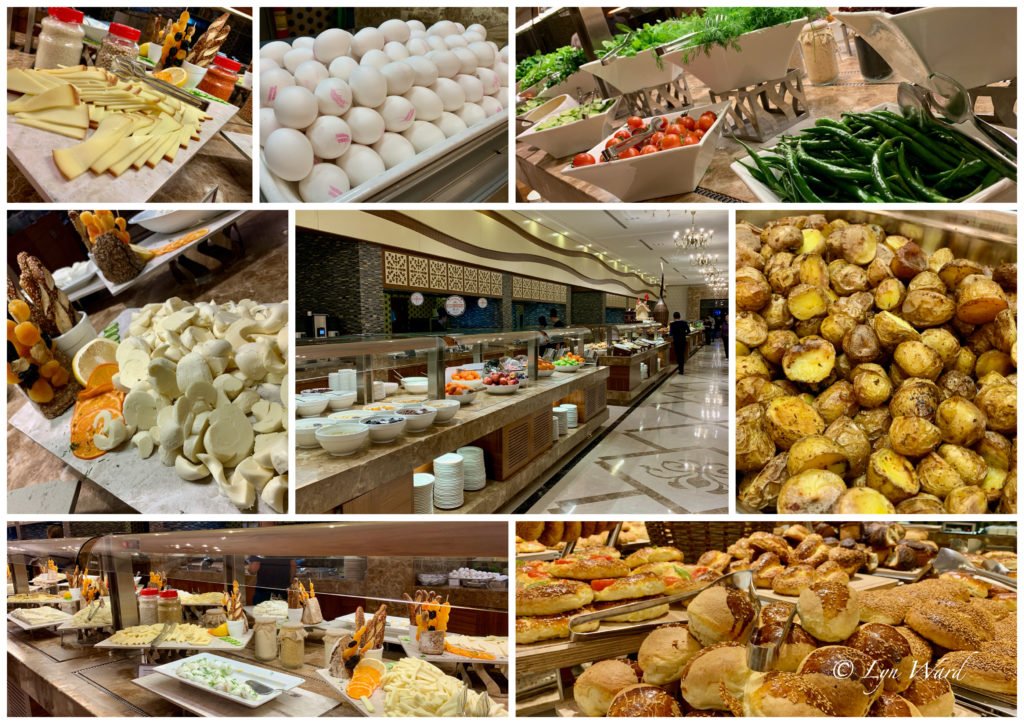 For dinner, choose from a vast array of delicious mezze, followed by the finest Turkish and Ottoman dishes. Whether you prefer meat, fish or vegetables you'll find something to suit your taste buds, but don't forget to leave room for dessert – there are at least two counters full of delicious pastries, cakes and puddings each night.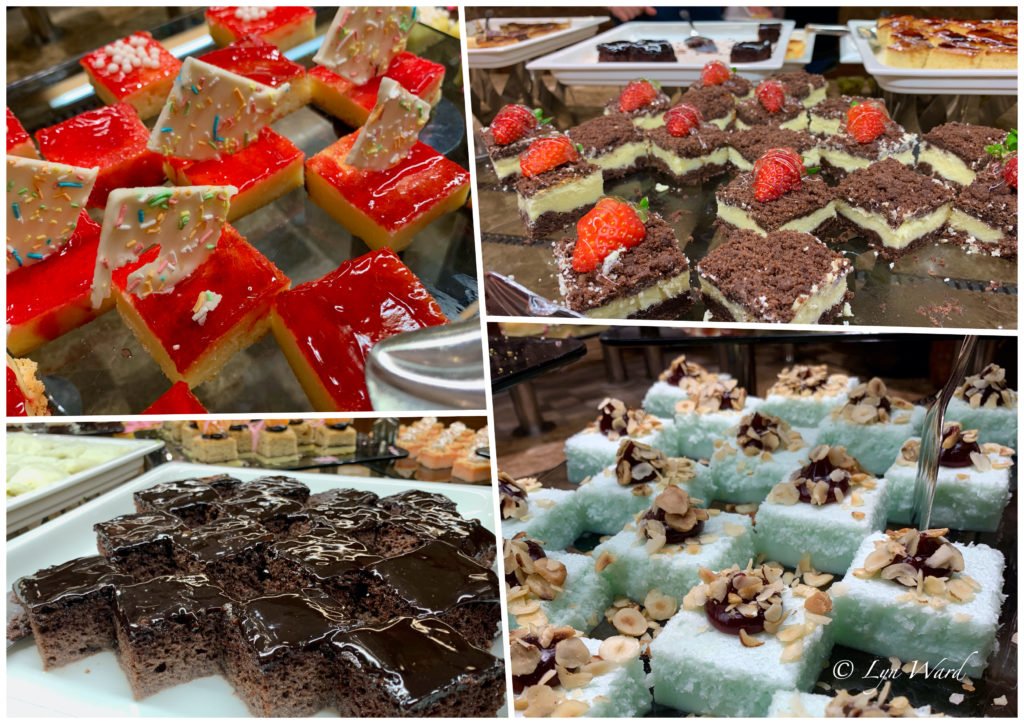 Children and those watching their diet aren't forgotten either, with kid-friendly and low-fat options available.
Alternatively, for lunch or dinner, you might like to try the Keyani Steakhouse which is accessible directly from the hotel.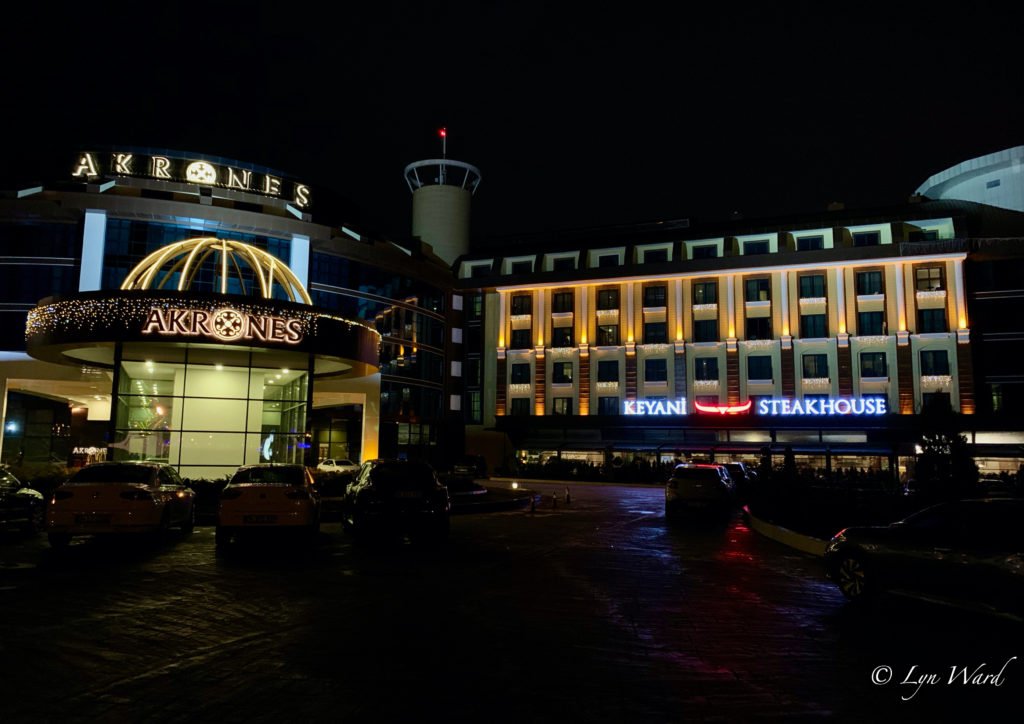 The gourmet menu includes an impressive selection of steaks, meat and fish dishes, freshly cooked and beautifully presented. This à la carte option isn't included in your accommodation, but prices are extremely reasonable.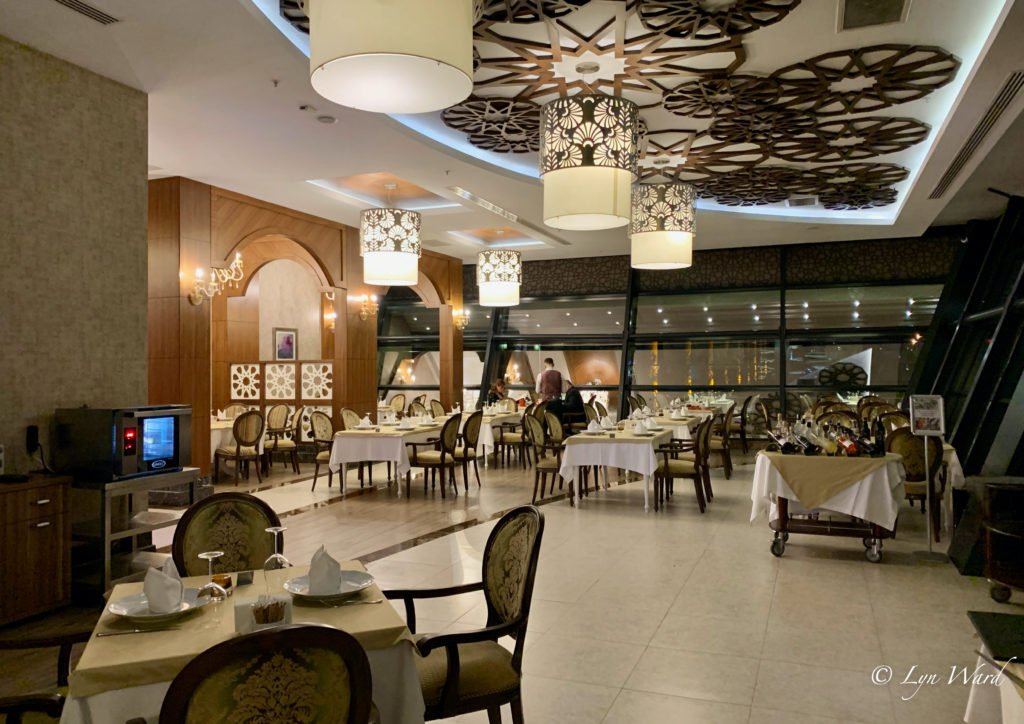 Elsewhere in the hotel, if you need to indulge your sweet tooth, head for Le Patisserie. The delicious cakes and treats are the perfect accompaniment to your favourite tea or coffee as you plan your next activity.  Alternatively, if you're trying to be good, head down to Vital Bar. Based by the Aqua Munda Spa, there's an extensive choice of healthy smoothies and drinks, prepared using fresh, seasonal produce and packed with vitamins.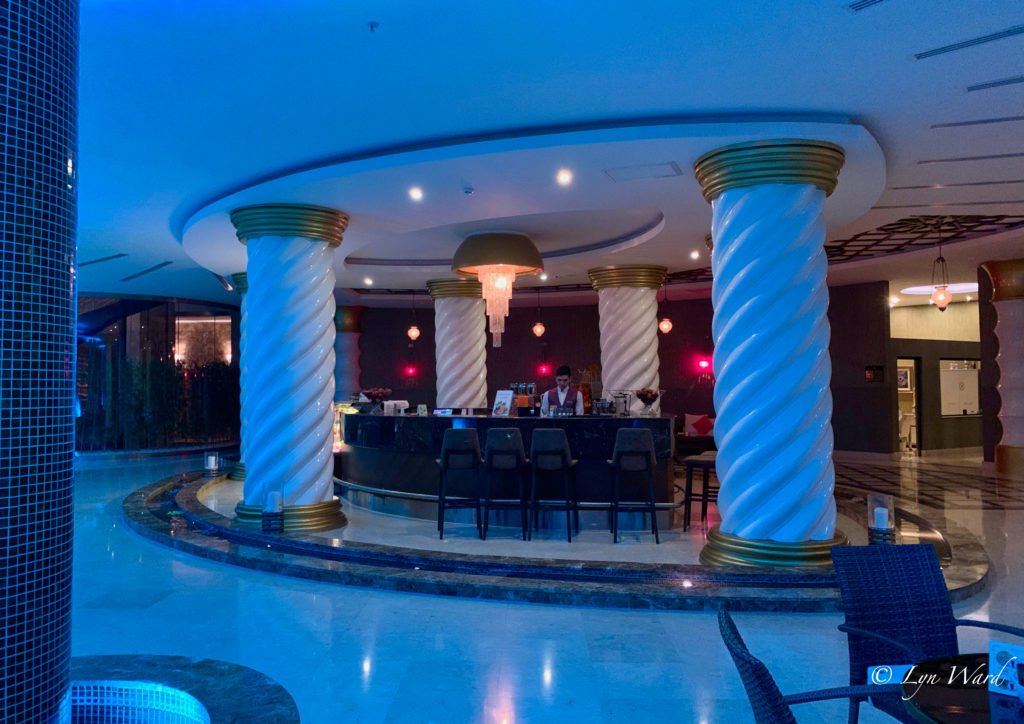 What are the rooms like?
We're warning you – once you lie down to 'try out' your bed at the Akrones Hotel, there's a real risk you might not get up again. Soft and comfortable, it's like lying on a cloud. You can also choose from a pillow menu that includes hypo-allergenic, orthopaedic, anti-rheumatic and goose down options – ideal for guaranteeing a good night's sleep.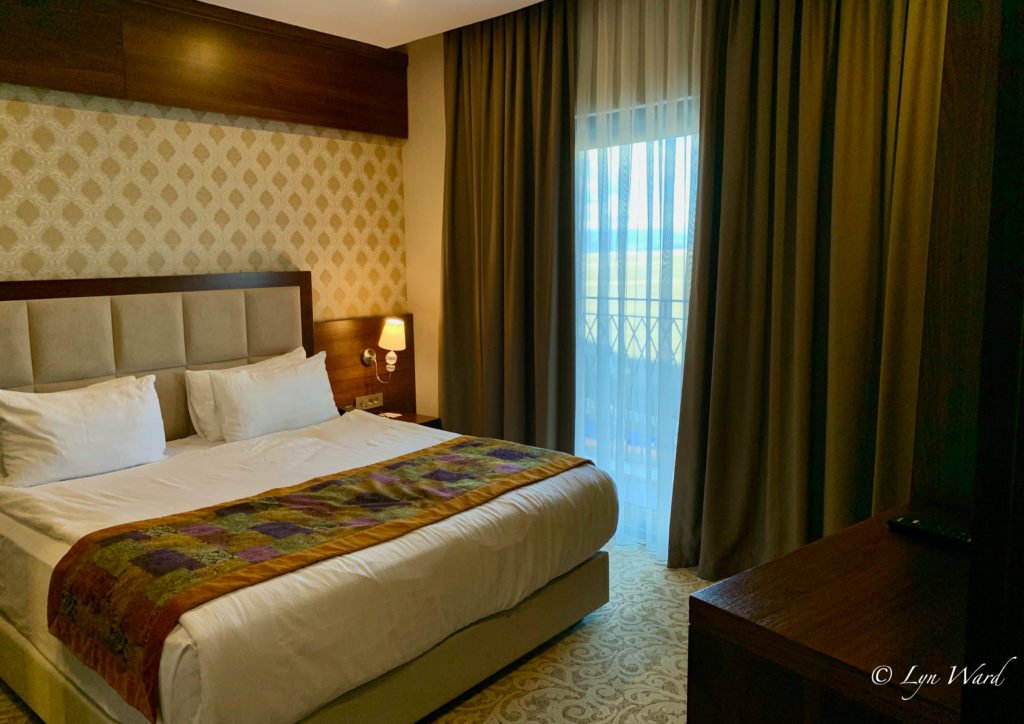 Precise facilities vary according to the accommodation you choose, but each room has an en suite bathroom with towels, bathrobes, slippers, complimentary hair and body products, and a hairdryer. There's also an LCD television, French balcony, a mini bar, and tea and coffee making facilities. Free wi-fi is available in your room and throughout the hotel, and there's 24-hour room service, should you need it.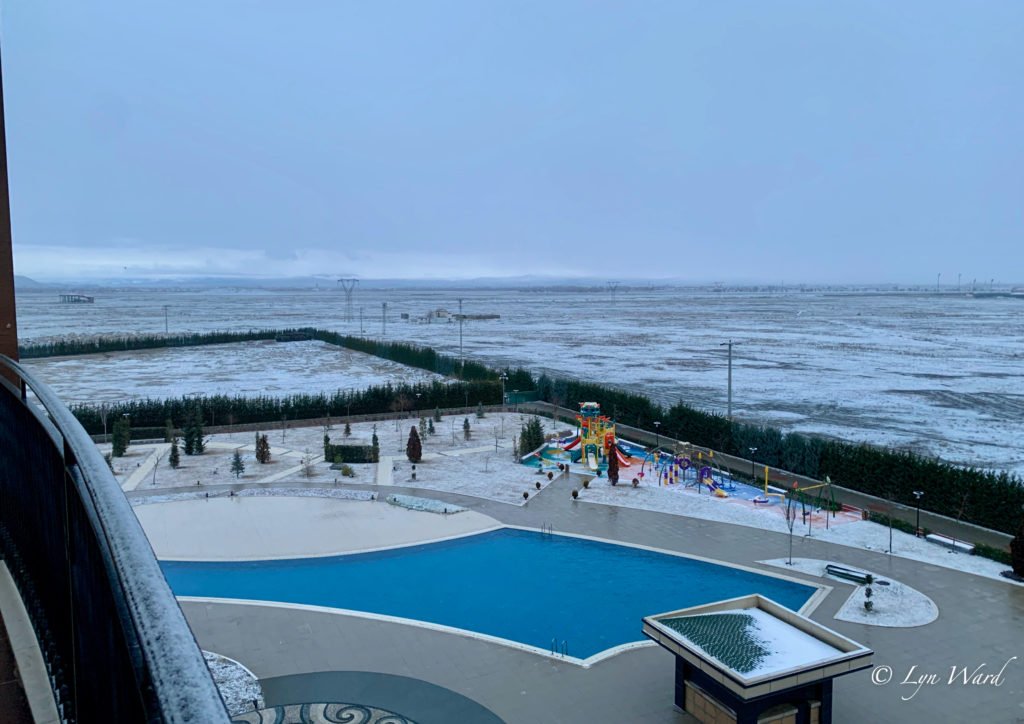 What if I want to leave the hotel?
The historic town of Afyonkarahisar is just a ten-minute drive away. It's worth climbing the 800 steps to the castle for the sweeping views it affords of the area, and the famous Ulu Camii (Great Mosque) is also nearby. The old town is a colourful vista of painted houses, and a wander around the cobbled streets reveals all manner of quaint and authentic shops.
If you're looking for gifts and mementoes, the area is famous for marble, lavender and rose products, and edible goodies including sucuk, kaymak, Turkish delight and halva.
How much does it cost to stay there?
Accommodation is offered on a half-board basis, including breakfast, afternoon teatime and evening meal in the Sofra restaurant. This also covers admission to the Aqua Munda Spa, with its thermal pools, fitness centre and spa rooms.
Prices vary according to the time of year, how many people are staying, and the accommodation you require. As an example, however, a two-night midweek stay for two adults in a Deluxe Plus room in April starts at around 1,652 TRY, while a weekend in a family suite for a couple with one child in June costs from 3,412 TRY.
You can check prices according to your own preferred dates and needs in more detail on the Akrones website.
Akrones website – https://www.akroneshotel.com/eng/home
Getting there
Afyonkarahisar is around 387km from Fethiye. The easiest way to get there is by car. Take the D400 out of Fethiye then follow the D330 towards Antalya until you reach Söğüt. Turn left and follow the E87 before picking up the D330 again, following the signs for Burdur. At Burdur, take the D650 which takes you to Afyonkarahisar. The journey takes 4.5-5 hours, including a short comfort break.
This is a sponsored advertorial brought to you in association with Akrones Thermal Spa Hotel.