This article was written for Fethiye Times by Steve Parsley
The Çalış Boat Cooperative has come a long way since a handful of captains started working together taking tourists out fishing in Fethiye Bay in 1987.
In the early days, there were no tables or chairs or even any onboard toilets.
But today there are over 30 vessels involved carrying thousands every summer on quality Blue Bays tours as well as running tourists backwards and forwards on the water taxis between Çalış and Fethiye itself.
These days, members have to commit to first-rate customer service for a set price. There can be no "special deals" to give one boat an edge over its marina rivals.
But there are advantages too for the captains who play a part – not least a steady flow of customers and help in emergencies.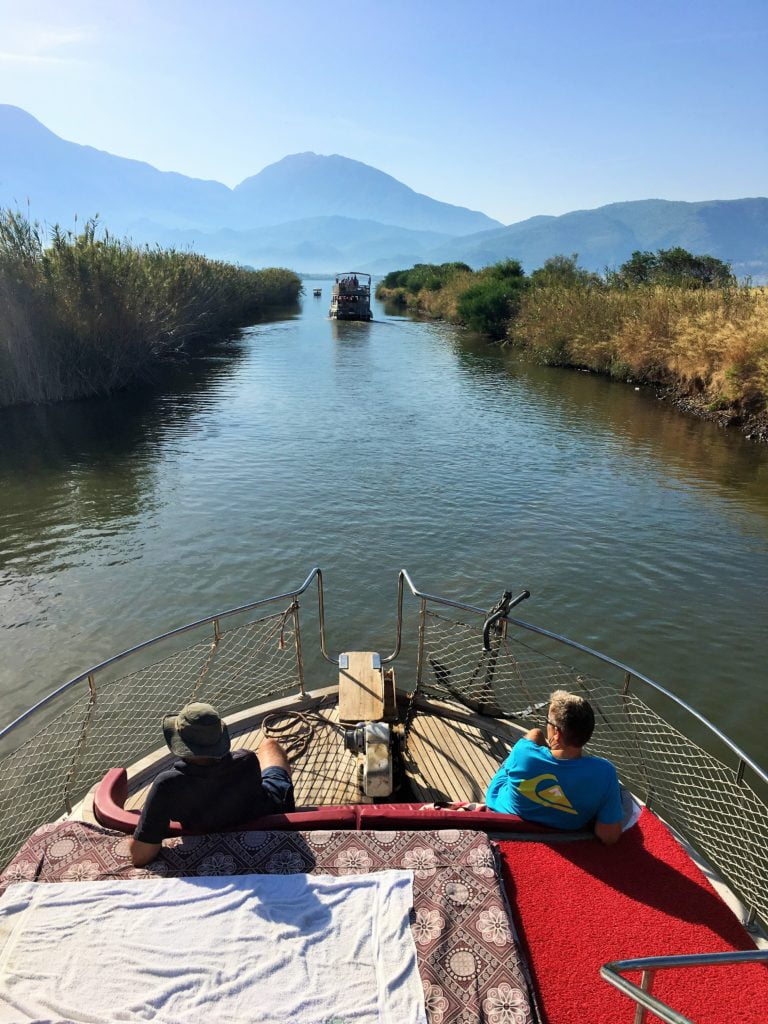 How does it work
From May 1 each year, each boat in the cooperative is allocated a number, which is displayed on the vessel's windscreen
Although all of the boats in the cooperative are at liberty to take private bookings of their own, passengers who enquire at the booking office in Çalış without specifying which vessel they prefer will be allocated to a boat in numerical order.
The idea is that each of the captains then gets their share of potential business without having to compete directly with their neighbours in the marina.
Naturally, if one boat is already committed to a private booking then it is omitted from the numerical list for the day.
The system doesn't necessarily guarantee enough passengers for each boat to sail daily.
However, all those who do sail commit 60% of the money they earn from every trip to the cooperative, which then distributes the income equally between all 31 captains.
"The boats are allowed to keep any money they make from their bar and 40% of their income also goes directly towards their own running costs – for diesel, food and so on – but everything else is paid to the cooperative and shared out," said spokesman Ali Tuğsat, son of founder member Veli.
"It means there is back-up in an emergency; if you can't sail because of a breakdown or because of a family problem, then you know you will still have some money coming in. But it also means everyone gets the same. It feels like one big family."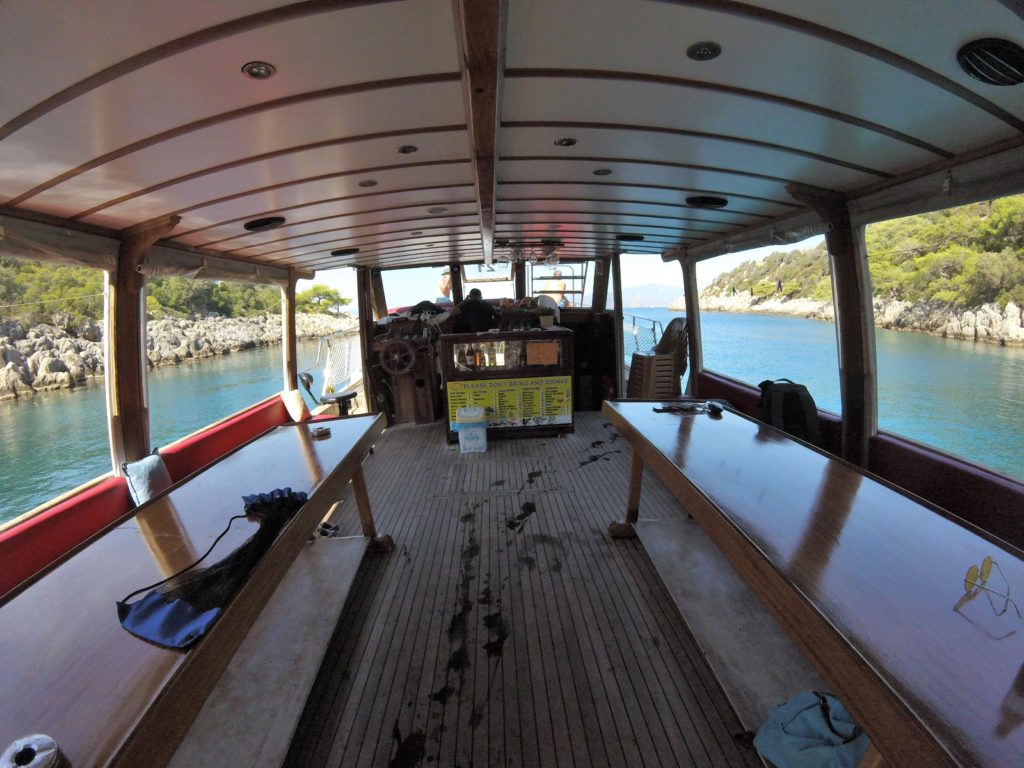 Where does the money go?
As well as paying the captains, the cooperative also helps to keep each boat's operating costs down.
Should they encounter a problem when out a sea, other members will assist with recovery and repairs will be carried out by the cooperative's maintenance partners at a lower cost.
Members also have access to a dry dock if required, both for repairs during the summer months or for routine winter maintenance. The cooperative can also use its bargaining power to negotiate better deals for insurance.
However, a sizeable chunk of the cooperative's income is also spent on the operation of the water taxi service, which helps to bring more custom to the area from Fethiye itself.
The majority of the shuttle boats' insurance bill is covered by the cooperative. Alternative vessels are also held on standby so, should one water taxi break down while on service, another is usually only minutes away.
What are the drawbacks?
Although by far the majority of captains abide by the cooperative's regulations, it has been known for some to try to steal a march or not to play their part to the full.
For example, one boat may decide not to sail for an extended period of time and still make a claim for its share of income. If so – and if there are no mitigating circumstances – the cooperative has the right to issue financial penalties.
However, Ali says the family environment ensures by far the majority play their part to the full.
"Most know how it works," he said. "Only two of the boats are not run by a husband-and-wife team and many have been involved for a long time. We all know our customers and they have been coming back year after year. Personally, I have been around since I was 10 years old."
Are there any changes this year?
In 2023, the cooperative will charge a minimum of 250 GBP per boat per day during May and June, and 270 GBP from July to October, or the Turkish Lira equivalent on the day. The price includes lunch and fruit and cake in the afternoon.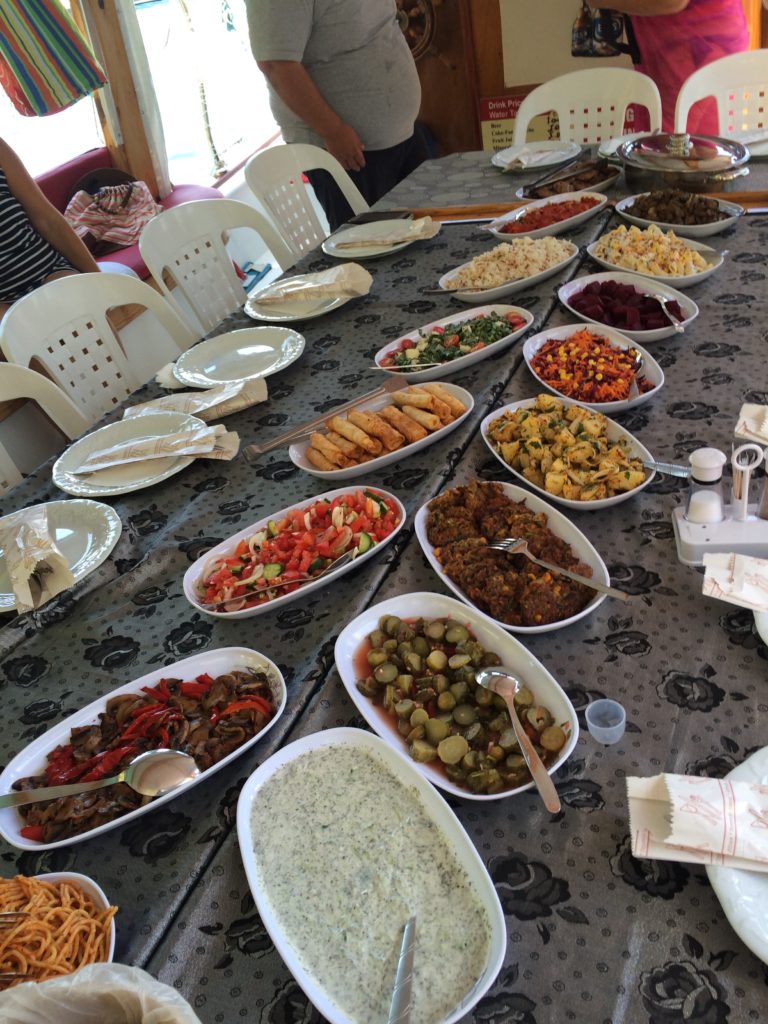 The price per day applies to a minimum of ten passengers (25 GBP and 27 GBP respectively per person). Additional passengers are charged at 10% of the minimum charge. 
Groups of less than 10 people are welcome to book a trip however the minimum price applies.
Prices correct at the date of publishing
The water taxi service between Fethiye and Çalış costs just 60 TL per person. 
You can read more about the water taxi below.