Tourist hot spot Cappadocia is a winter paradise. Guests can go on a hot air balloon tour in the land of fairy chimneys, ski at Mount Erciyes or relax at the Kozaklı Thermal Springs.
Cappadocia, which is widely known as a favourite of tourists, is also a popular destination for guests who want to enjoy skiing, thermal springs and hot air balloon rides during the winter.
The Cappadocia-Erciyes-Kozaklı experience is the perfect combination for an unforgettable holiday.
Cappadocia: Great spot for unique nature
Cappadocia, which lies in central Anatolia's Nevşehir province, is a favourite of tourists in Türkiye with its rock-carved structures, natural beauty covered with fairy chimneys, historical riches and cultural value. The region offers tourism activities all year round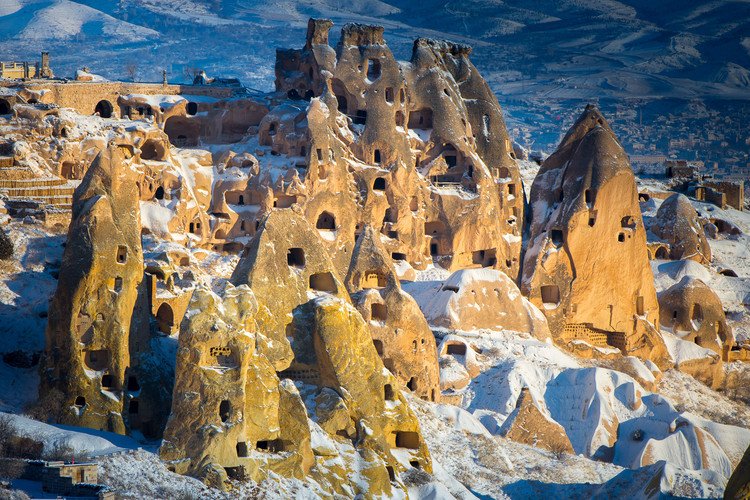 The authentic atmosphere of the region can be viewed from above with hot air balloon tours, which have become one of the symbols of the region, visited by local people and hundreds of thousands of foreign tourists every year.
Visitors can also ride horses or camels or rent ATVs to explore the volcanic cones, while hiking among the valleys is also a unique experience.
Accommodation is available for every kind of budget and offers some of the best value in the region. Visitors can also stay in cave rooms in boutique hotels built into the volcanic tuff rocks.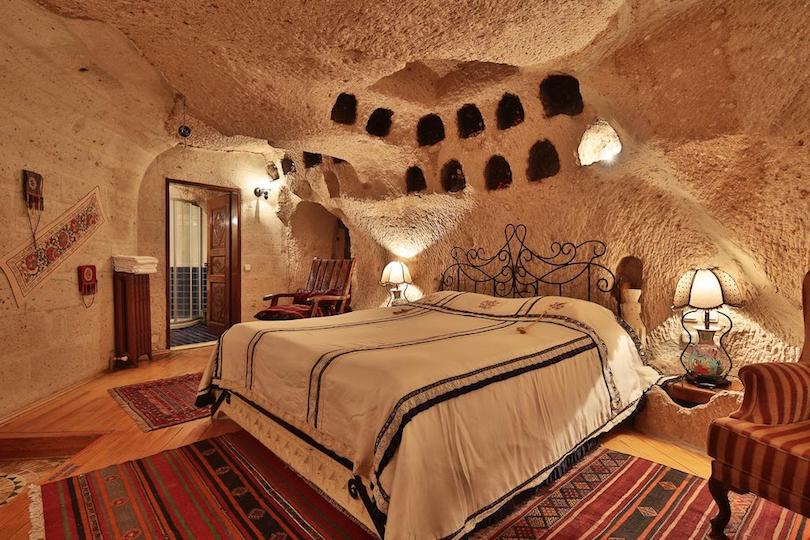 Those who want to spend their winter break in Cappadocia can also visit Göreme Open-Air Museum, Zelve and the Paşabağı archaeological site and earthenware workshops in the Avanos district.
The underground cities of Derinkuyu and Kaymakli are also options for visitors who want to travel back in time.
Erciyes for winter tourism
Only an hour's drive away from Cappadocia, Mount Erciyes awaits visitors with its majestic view.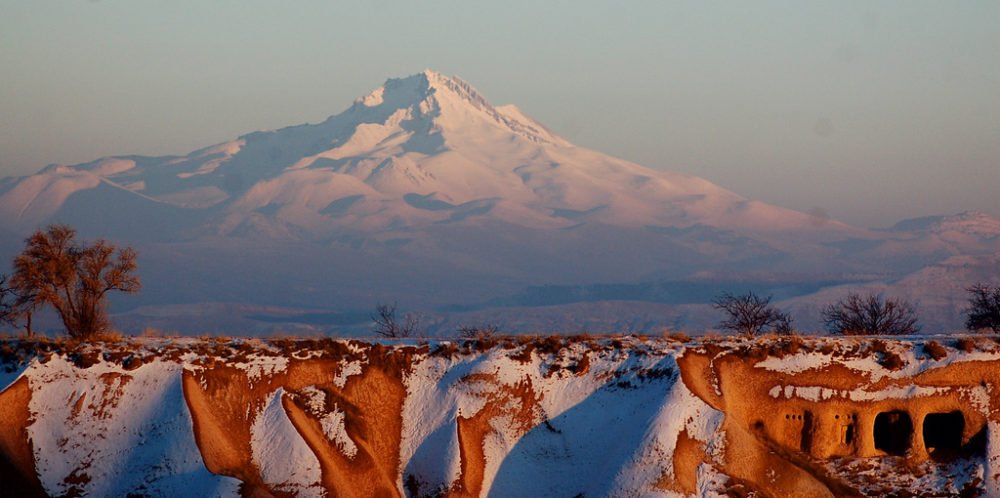 The Erciyes ski centre is becoming more popular thanks to its location, accessibility, length of its ski slopes, and budget-friendly prices.
The ski centre sits on a 25-kilometre-square area and has 18 mechanical facility networks made up of modern chairlifts and a cable car system, 21,300 meters in length carrying 25,500 people per hour.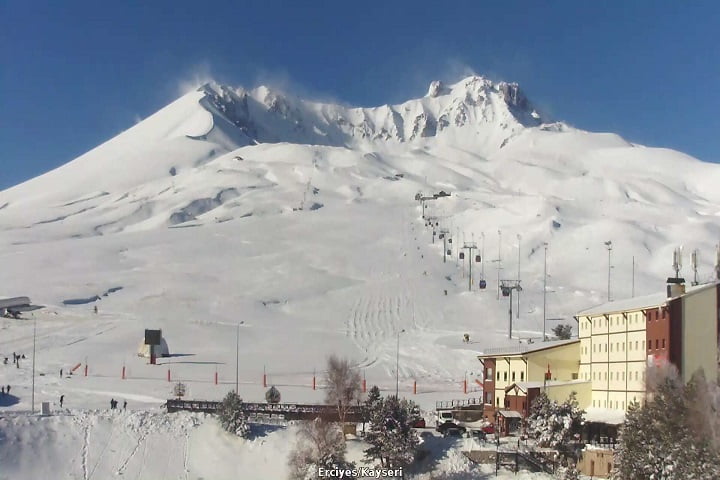 The 34 slopes stretching a total of 102 kilometres provide opportunities for both amateur and professional skiers with slopes of different degrees of difficulty on Tekir, Hacılar, Hisarcık and Develi gates.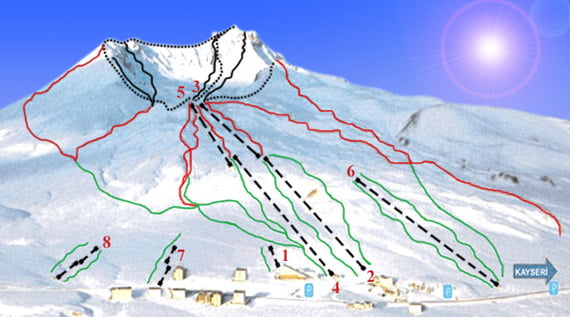 The healing hot springs of Kozaklı
Also an hour away from Mount Erciyes, Kozaklı district offers a healthy option for holidays in Türkiye. The district's thermal springs are one of the most important thermal tourism centres in Türkiye.
It is believed that the healing water of the district, which contains radon gas, known to accelerate cell regeneration and described as the "elixir of youth," also has positive effects on many conditions such as arthritis, rheumatism and many more.
Kozaklı has dozens of pools and aqua parks that provide activities for children and youth. Salt rooms, spas, mud baths, Turkish baths and beauty-fitness centres are also among the many options at the thermal facilities.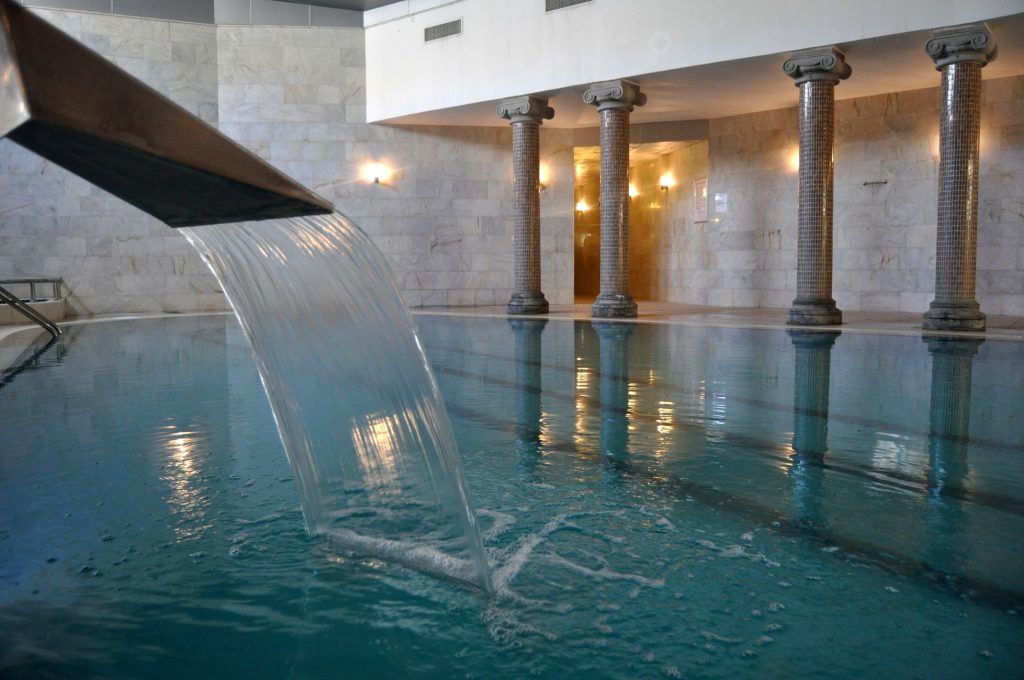 So remember when you're looking for something a little different during the winter, you can enjoy the uniqueness of Cappadocia, ski at Erciyes and end the day in Kozaklı's thermal facilities.
Sources: Discover Turkey/Daily Sabah/Wikipedia
This article was first published in January 2019