"When it's Spring again I'll bring again, Tulips from Amsterdam"
Or are they?
Originating in the Pamir Mountains of the Turkic homeland in Central Asia before spreading to Anatolia and worldwide, tulips continue to be a defining theme for spring events in Turkey.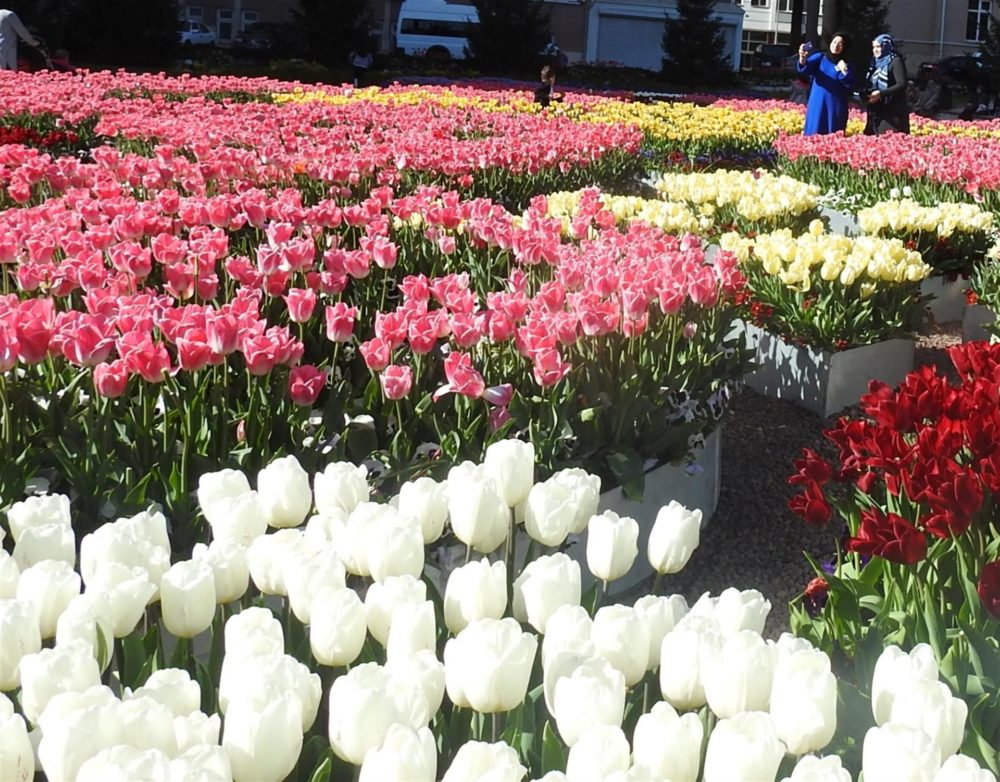 Tulips were brought by the Turks from Central Asia to Anatolia during their migration and have been used in decorative patterns since the 12th century.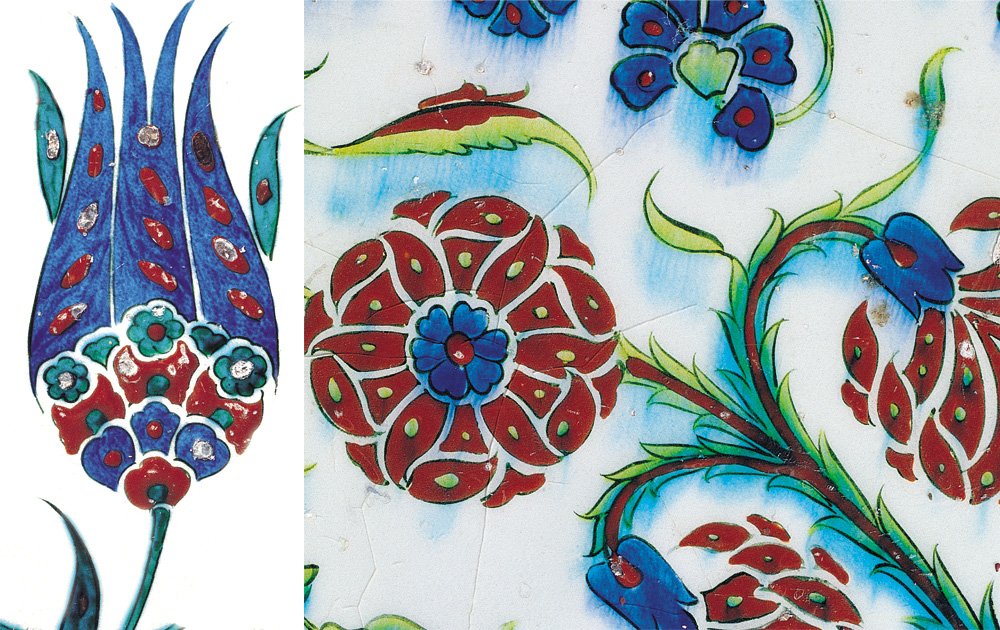 The plant also became a key theme in art, poems, stories, handicrafts and miniature crafts and its pattern has long been imprinted on mosque decorations, carpets, battle helmets, robes, skirts and money.
The tulip was brought to Europe in the second half of the 15th century. Tulip bulbs sent by the Austro-Hungarian Empire's ambassador in Istanbul, Ogier Ghislain de Busbecq, who was also a botanist, first arrived in Vienna and then in the Netherlands.
Becoming particularly popular in the Netherlands, the tulip made its way to the Canadian capital Ottawa and came to be known worldwide. In Canada, the Netherlands and Japan, tulip festivals are held every year.
İsmail Hakkı Gülal, a member of the Istanbul Tulip Foundation's science committee says there are suggestions that women carried the tulip during the Turkic nomads' journey from Central Asia to Anatolia.
"The tulip's arrival in Anatolia started with our ancestors' migration from Central Asia. At the foundation, we have conducted some research on this topic," Gülal said.
He noted that the tulip was taken to the Netherlands for landscaping and became a status symbol in both the Ottoman and Dutch empires.
"The tulip became a trade in the Netherlands. In Turkey, it has more of a cultural meaning. You can see tulip patterns on Turkish banknotes and on Turkey's logo for its 2020 Olympics candidacy.
You can see it everywhere, from fountains to tombstones. It became part of Ottoman royal culture but it's really also part of the culture of the people," Gülal said.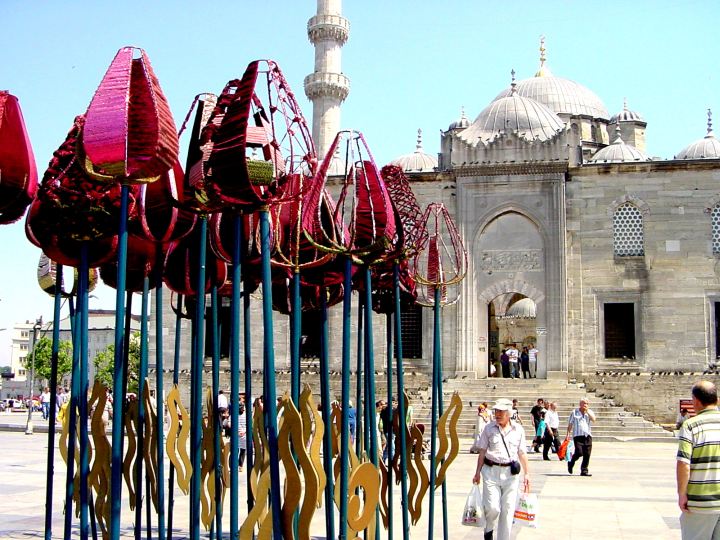 Tulips sold for the price of a house in Amsterdam
Professor Ekrem Buğra Ekinci, an academic at Istanbul's Marmara University, said people started to particularly dote on tulips in the era of 16th century Ottoman Emperor Süleyman the Magnificent.
"Hundreds of kinds of tulips were produced. Tulip gardens became popular. Poems describing tulips were written. An academy for cultivating tulips was also founded," Ekinci said.
"Tulips spread from Anatolia to the Netherlands. Multicoloured tulips were particularly preferred and some could even be sold for the price of a house in Amsterdam," he added.
In 1623, the sum of 12,000 guilders – considerably more than the value of a smart townhouse in Amsterdam – was offered to tempt one tulip connoisseur into parting with only 10 bulbs of the beautiful, and extremely rare, Semper Augustus – the most coveted tulip variety. It was not enough to secure a deal.
Tulip mania
In the 1630s "tulip mania" shook Europe, with contract prices for some fashionable tulip bulbs reaching extraordinarily high levels before dramatically collapsing.
Yaşar Yenigün, a Turkish documentary director who explored the historic journey of the tulip in his documentary "Tulip: Light of East," said the tulip could be seen in every field of traditional Ottoman art.
Yenigün said the tulip pattern is largely used in mosque decorations but it has also become an important commodity in trade.
"Today, the Netherlands earns 1.5 billion euros a year by selling the tulip – the current symbol of the country – as a plant and its bulbs to every part of the world," he said.
Go to Istanbul in April and enjoy the Tulip Festival
Every April since 2006, the city government in Istanbul has planted millions of tulips in Istanbul's parks, avenues, traffic roundabouts and anywhere there is open ground.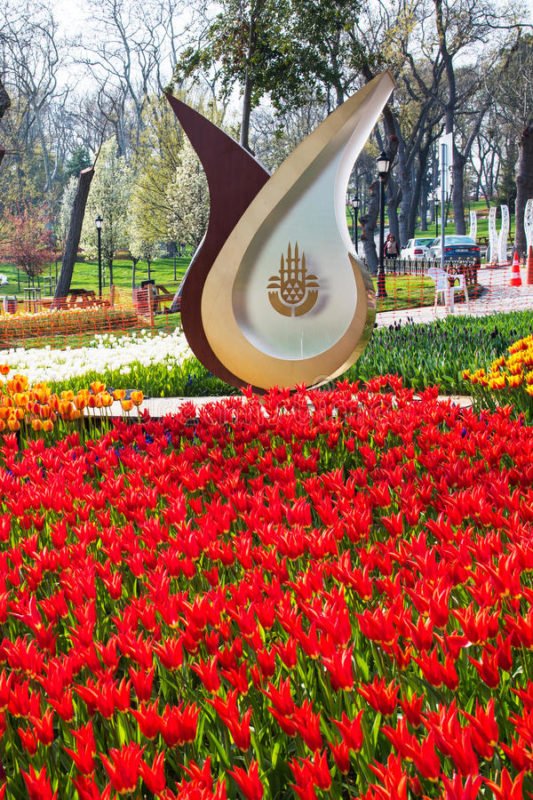 In 2016, the total was 30 million!
The result is a glorious spring flower festival with brilliant splashes of colour everywhere you look. During the month of April, you can spot these glorious spring flowers everywhere in Istanbul.
Sources: Anadolu Agency/Hurriyet Daily News/BBC Culture
This article was first published on 11 April 2018.