Alarming meteorological imbalances topped with decades of poor water management are pushing Türkiye to the brink of an avoidable water crisis.
Levent Kurnaz, a climate expert at Bogazici University, says mitigating climate change is no longer sufficient. We must also adapt. Unfortunately, Türkiye only recently began taking environmental concerns seriously. For instance, the country ratified the 2015 Paris climate agreement just two years ago and underperforms in meeting climate targets.
The 2023 Climate Change Performance Index, which measures climate progress in 63 countries in Europe and around the world, places Turkey at No 47 – below Egypt, India and Belarus.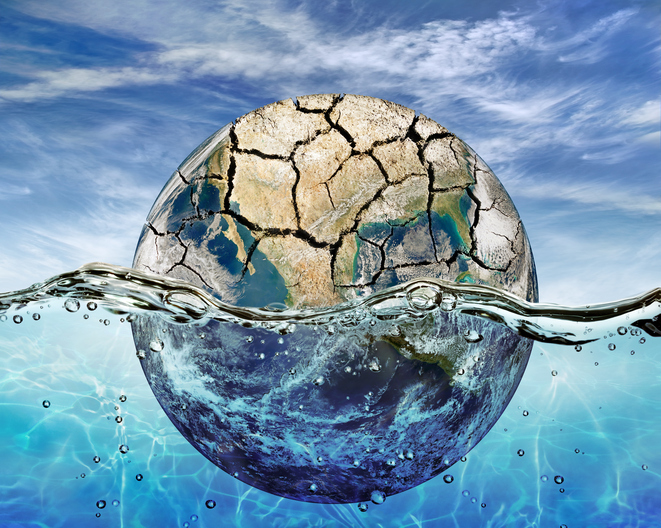 Türkiye's water resources
Türkiye's water resources are "very limited" as it is one of the countries that are seriously affected by climate change.
With the decrease in winter precipitation, and dams starting to dry up, Former General Directorate of State Hydraulic Works (DSİ) Director and President of the Water Policy Association Dursun Yıldız said that the situation is "as critical as an earthquake" and that the inevitable water crisis of this summer should be addressed as urgently as a national security issue.
For Türkiye, listed as a "high water stress country," keeping groundwater flowing without losses is crucial, both for its agricultural sector and to be prepared for the uncertainties that the future may bring, with the climate crisis triggering dry spells with each passing year.
In 2022, Türkiye experienced its warmest December in more than half a century, as the average temperature hit 8 degrees Celsius – 3.2 degrees above previous averages. The heatwave was made worse by record-low rainfall, with totals 40% lower than three decades ago, and 30% lower than 2021.
The lack of precipitation and water scarcity in Türkiye have topped the country's agenda over the course of the past few months, with experts from several prominent universities pushing to raise awareness among the population before agricultural irrigation and lack of drinking water become even more serious issues.
The water crisis in Ölüdeniz, Ovacık and Hisarönü
Homes and businesses in Ölüdeniz, Ovacık and Hisarönü have been without water for seven days, causing concern amongst residents and some businesses to close due to hygiene reasons.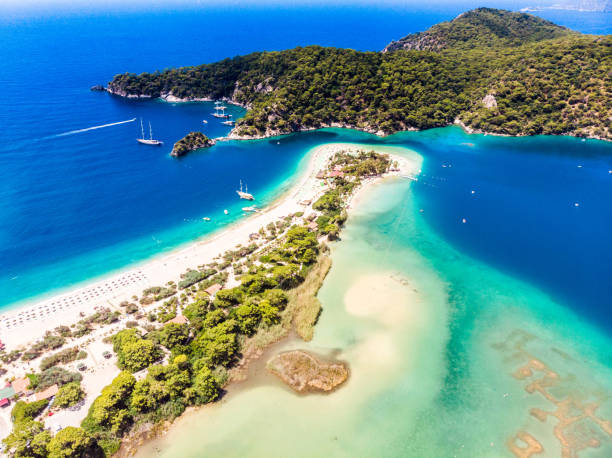 Fethiye Municipality or Muğla Water and Sewerage Administration General Directorate (MUSKI) have not released an official communication however, MUSKI has responded to individuals stating that there is a water shortage due to the extra consumption during the holiday season and a water access schedule is being put in place to ensure these areas have access to water at certain times of the day.
Fethiye Times contributor, Brian Lloyd told us that, in Ovacık, the water seems to have dropped into a pattern of going off at 8am until 10pm and then being on from 10pm to 8am. Luckily, Brian is an early riser and is able to have a shower, do household chores and fill up containers with water for use throughout the day.
Some places are topping up underground storage tanks by tanker delivery as the mains water is not topping the tanks up enough.
If you have booked a holiday in one of these areas and are concerned, please check with your travel operator or accommodation prior to travel.
Additional drinking water source for Taşyaka, Patlangıç and Pazaryeri
Muğla Metropolitan Municipality has found an additional drinking water source for Taşyaka, Patlangıç and Pazaryeri neighborhoods, which have drinking water problems due to population growth.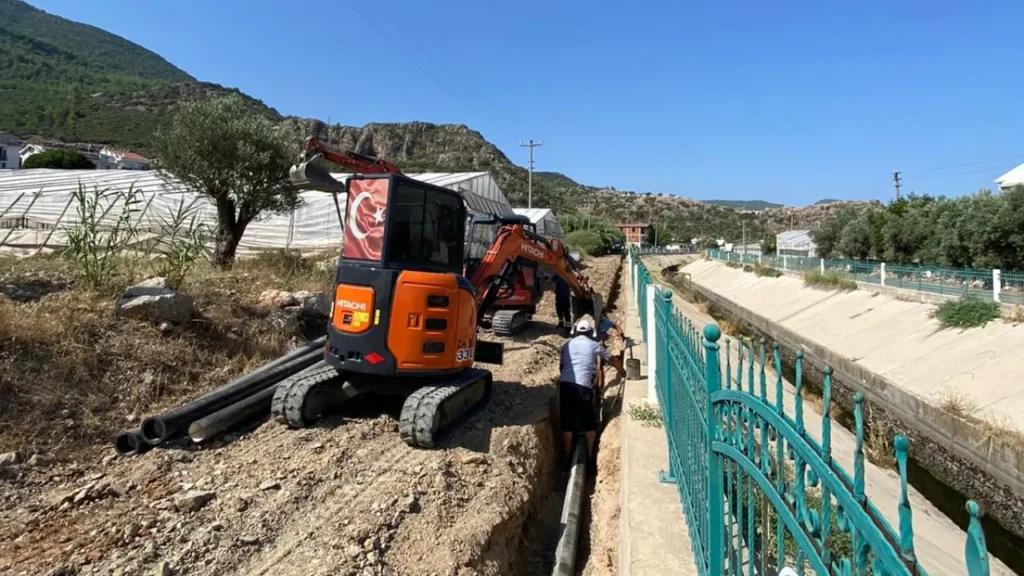 Teams worked 24 hours a day to construct a line of more than 1200 meters to transfer this source to the drinking water reservoir that feeds these neighborhoods, adding enough water for 12 thousand people to the system, in the second stage, they will add additional resources to the system for a further 8 thousand people.
Sources: evrensel.net/Daily Sabah/Asia Times/Gerçek Fethiye