Don't let the seeds stop you from enjoying watermelon…
With a name like a watermelon (karpuz in Turkish), one would expect it to be juicy, scrumptious and amazing. The watermelon meets and exceeds that expectation. The presence of so much water makes this melon an impressive addition to the fruit family.
The sweet flavour that explodes in your mouth with every bite, ensures this fruit lives up to a crowned 'favourite fruit' the world over. That hard rind around the edge gives a smooth texture, easy to hold by even the youngest of hands, the soft inner red fruit easy to eat by young and old alike, and with a juicy burst of flavour, it is liked by most that do eat it.
They are just too good to miss and, at the moment, the markets are piled high with gigantic specimens. You'll be lucky to get anything under around 5kg, however most sellers will sell you a portion if you ask.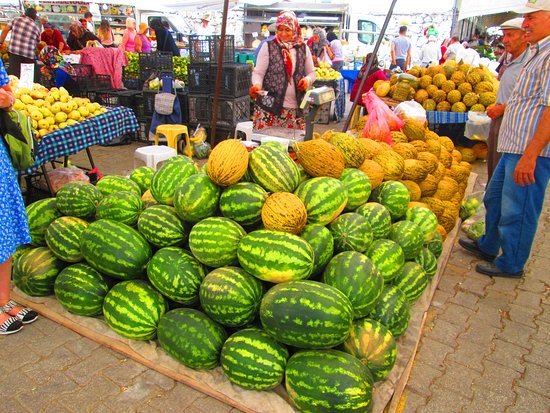 But wait! Why would you only buy a portion when it is so good for you and there are so many wonderful things you can do with it?
Why is it good for you?
Watermelon is 92 percent water, but as well as being a refreshing snack on hot summer days, this refreshing fruit is packed with nutrients. Each juicy bite has significant levels of vitamins A, B6 and C, as well as antioxidants, amino acids and potassium.
If you want to know more, click on the link below:
Top 12 Health Benefits Of Watermelon
Hydration
In hot weather it is one of the foods that will help to keep you hydrated so eat plenty.
How do I cut it up?
So you've bought your humungous watermelon and managed to get it home. The next challenge is how to cut it up without getting yourself into a bit of a mess! You've armed yourself with the longest, sharpest knife you own and are looking for inspiration.
Here is one method for cutting it into cubes.
Things to do with a watermelon.
As we've mentioned, watermelons in Turkey tend to come in one giant size, so let's take a look at some of the ways you can add variety to your watermelon diet throughout the long hot days of summer.
Juice it
Juices are a great way of getting the vital nutrients you need. Try this quick and easy recipe.
Watermelon and orange juice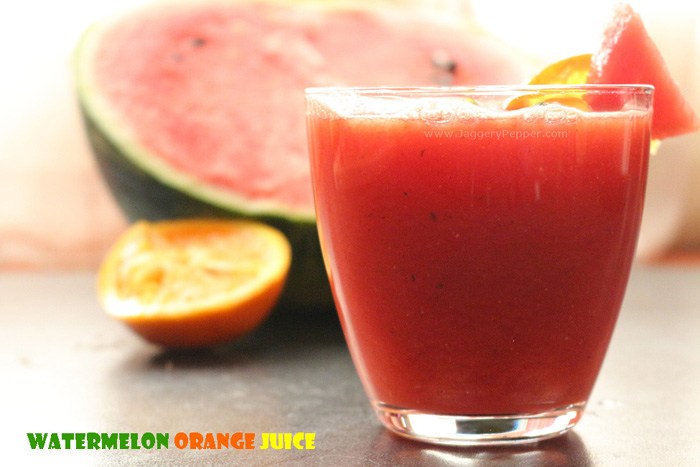 300g watermelon flesh
2 oranges
Juice the fruits. Pour into a glass and add ice cubes to chill. Decorate with slices of orange. Makes 300ml.
Put it in a salad
It makes a delicious and refreshing addition to salads.
White cheese and watermelon salad
4 large slices of watermelon, ripe, chilled, cut into 2 inch pieces
8 oz white cheese (beyaz peynir or feta) cut into 1 inch pieces
Fresh mint leaves to garnish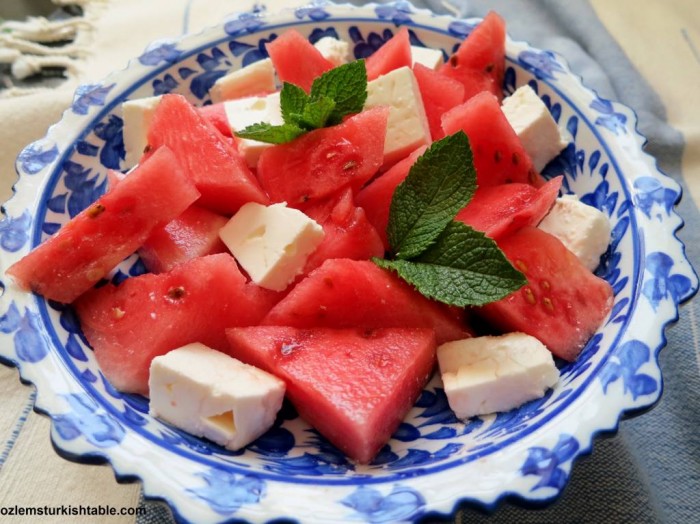 Mix in a bowl and add mint to garnish.
Serve with fresh bread.
Avocado Watermelon Salad
This is a very healthy, yet delightfully different salad. A flavorful addition could be small slices of red onion.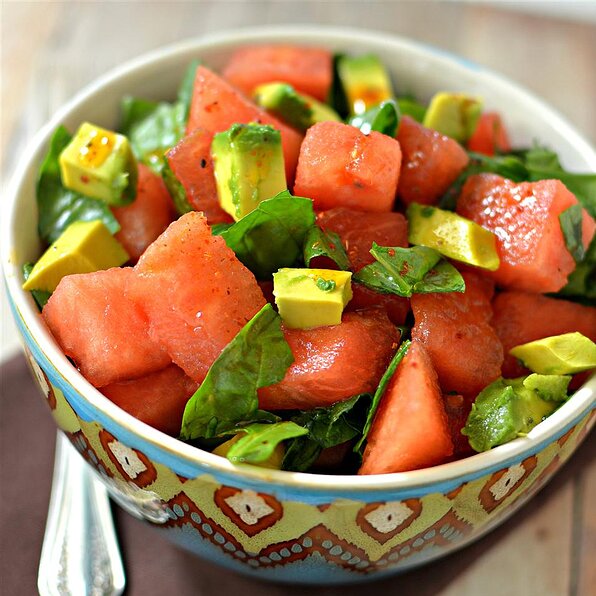 Serves 6
Ingredients
4 cups cubed watermelon
4 cups fresh baby spinach, torn
2 large avocados – peeled, pitted, and diced
¼ cup walnut oil
¼ cup olive oil
1 lime, juiced
½ teaspoon sweet paprika (smoked paprika can be used if preferred)
Directions
Combine watermelon, spinach, and avocados together in a bowl
Whisk walnut oil, olive oil, lime juice, and paprika together in a bowl; pour over watermelon mixture. Toss to coat.
Add the avocados just before serving, as avocados get darker when exposed to air.
Serve it on a stick
Serve on sticks with feta cheese and drizzled with balsamic vinegar or pomegranate molasses as an appetiser.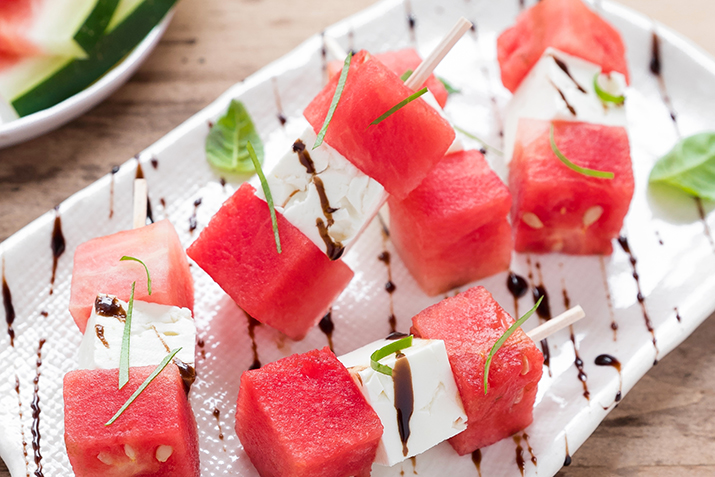 Freeze it
Ice lollies
5 to 15 watermelon slices, cut to triangular wedge shapes, about ½ – 1" thick
5-15 ice lolly sticks
Insert a lolly stick into the rind of each wedge. Freeze the slices for a chilly, refreshing treat. The kids will love them!
Alternatively cube and freeze for watermelon ice.
Wrap it
These wraps make a great light lunch
Grilled chicken and watermelon wraps
Serves 4
2 cups chopped seedless watermelon
1 jalapeño (or chilli pepper), minced
1/2 small red onion, minced
1/4 cup each lime (or lemon) juice and chopped fresh coriander
1/4 teaspoon salt.
Toss all ingredients together in a bowl
Serve on 8 (6-inch) warmed wraps (lavaş) with sliced grilled chicken and crumbled cheese of your choice).
Click here for more fact and recipes
Afiyet olsun!