Around 200 runners, walkers and cyclists took part in Fethiye's Race For Life (Yaşam İçin Yariş) yesterday with 120,000TL raised so far for local causes fighting cancer.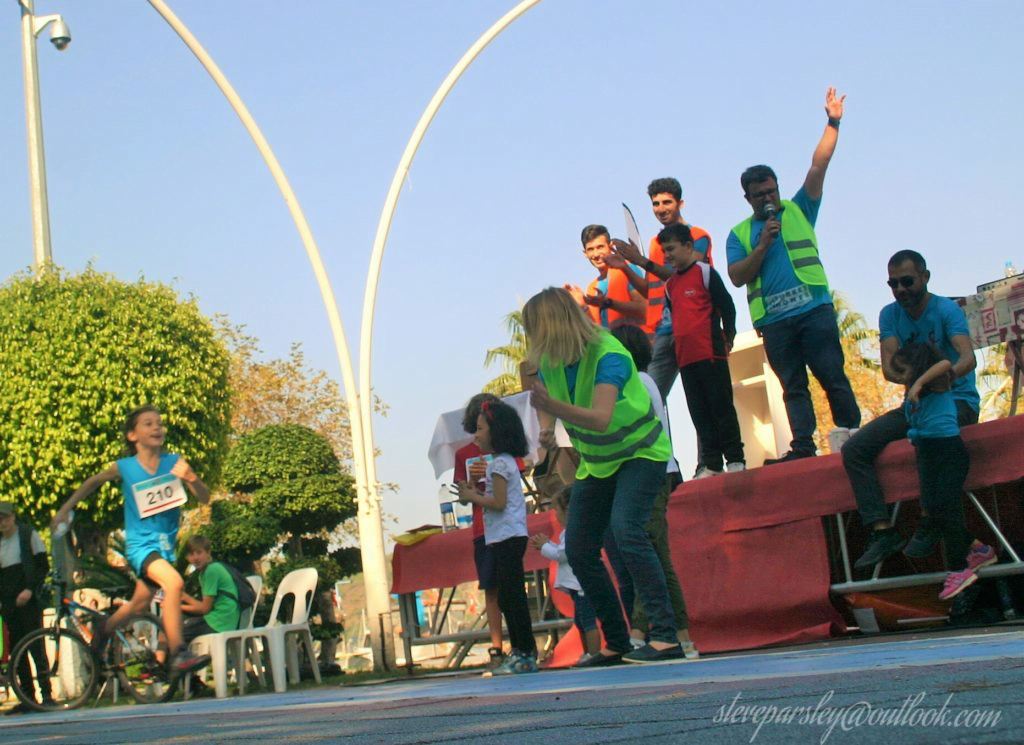 The weather was kind for the event which started from the town's main square outside the Culture Centre, following a five-kilometre route along the Kordon and back.
Participation rather than intense competition has always been the emphasis but first across the finish line was Mehmet Karadirek who was running in the children's class; Adnan Çiftçi and John Brett were second and third.
Huge contribution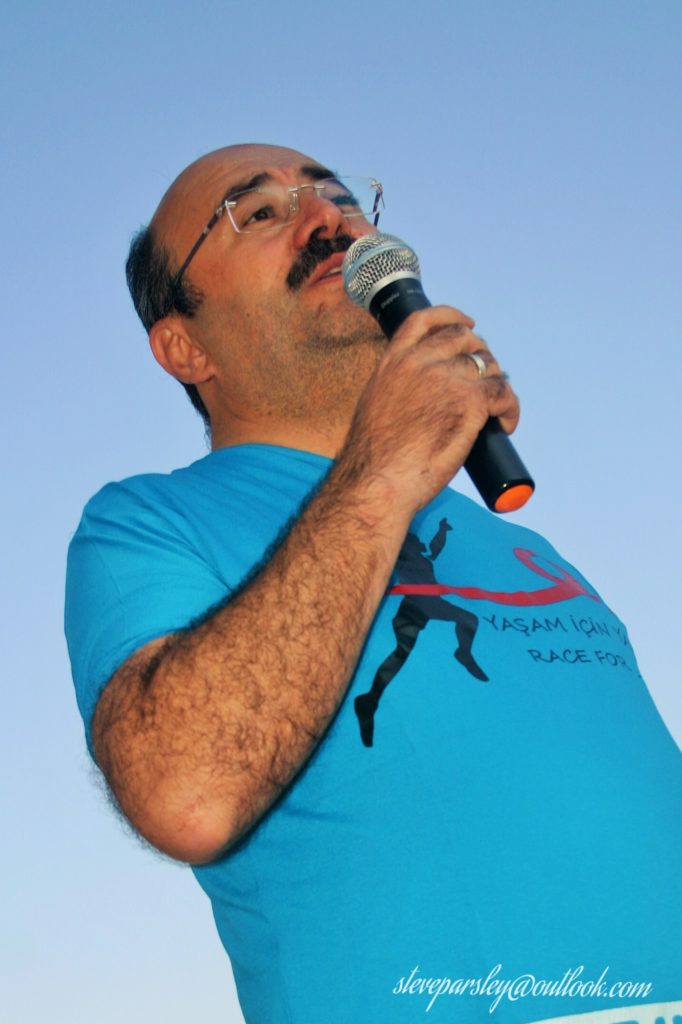 But the real winners are the patients at Fethiye's Devlet State Hospital set to benefit from the total, which will be announced once organisers have had time to confirm the final figure raised by the race itself.
The total will then be added to the money raised by other supporting events, including the Soul Train event in September, a special performance by the Glamour team in Hisarönü and Peter Simpson's incredible marathon ride from the UK to Üzümlü a couple of weeks ago.
His huge contribution was recognised through an engraved plate recording his achievement, which was presented by FETAV director Dilek Dinçer yesterday.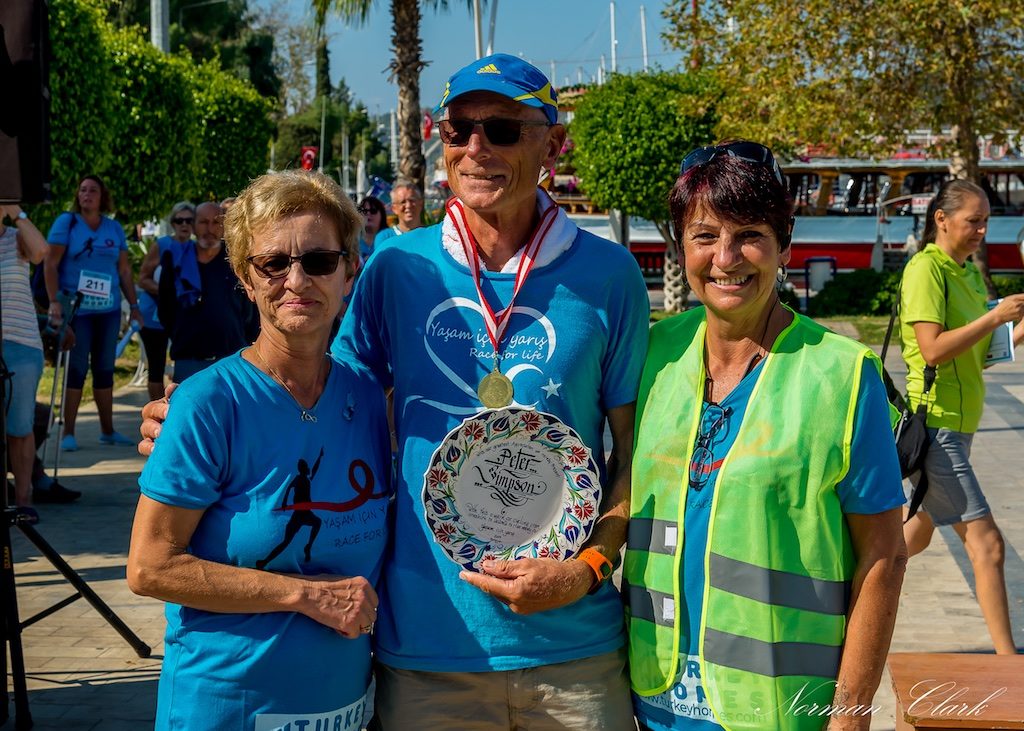 "It's a huge surprise because all I was doing was enjoying myself," he told the crowds. "I only succeeded because of all the help and support I had from people along the way via Facebook and the encouragement of everyone involved in Race For Life."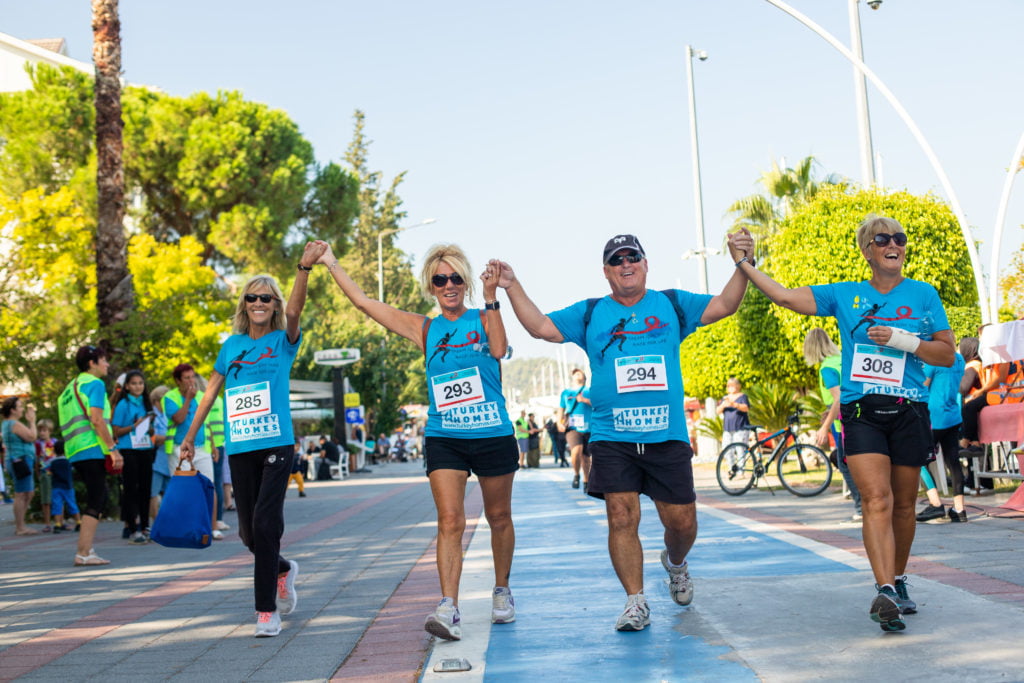 Special medals
There was a special medal too for former cancer patient Ela Güven who attended this year's event to say thank you for the care she received a year ago.
All the children who participated in the event were also awarded with medals by the Governor of Fethiye Muzaffer Şahiner, while commemorative medals also went to marshals and the event management team.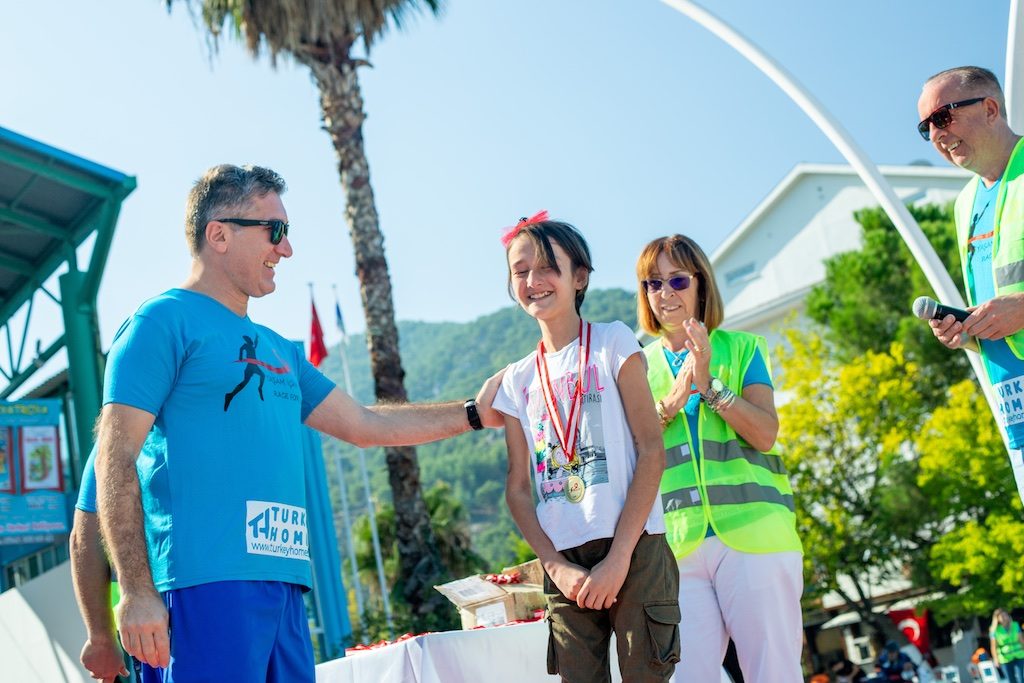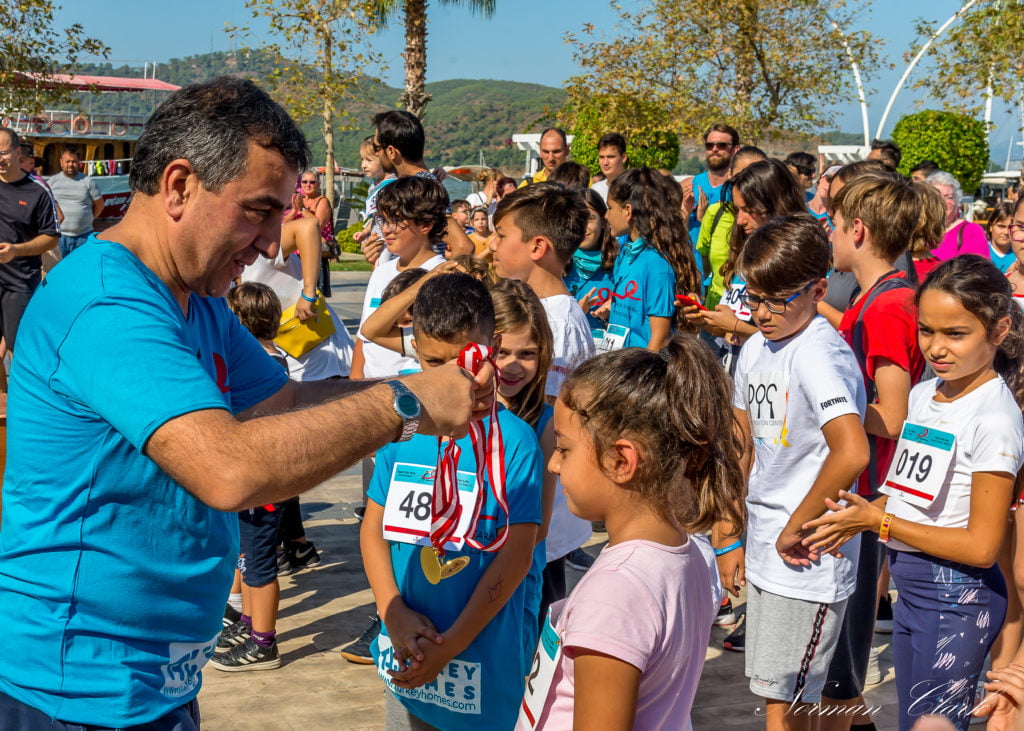 A representative from each of the cycle clubs who rode a 17.85km route around Fethiye Peninsula was also presented with medals in recognition of their support. The inaugural ride was arranged by Carol and Terry Vaughan and Andrea Bird, setting off 40 minutes before the runners.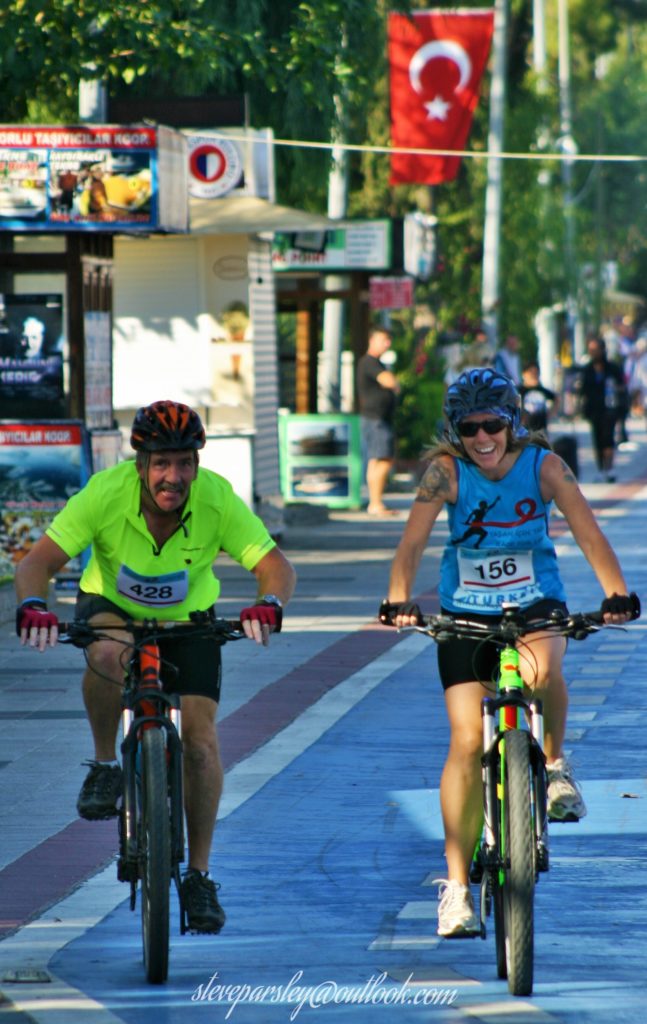 All the 12 riders returned safely – although a few were delayed as a yacht was winched into dry dock in the boat yard at Karagözler.
Groups participating included Mountain Goats, Lekker Ding, Ghost Riders, Easy Riders and Wheels 2wheels.
Governor Şahiner, the Devlet's Yavuz Okulu and Dr Banu from Fethiye Ketem also spoke to the participants before the run to express their thanks personally.
Poignant moment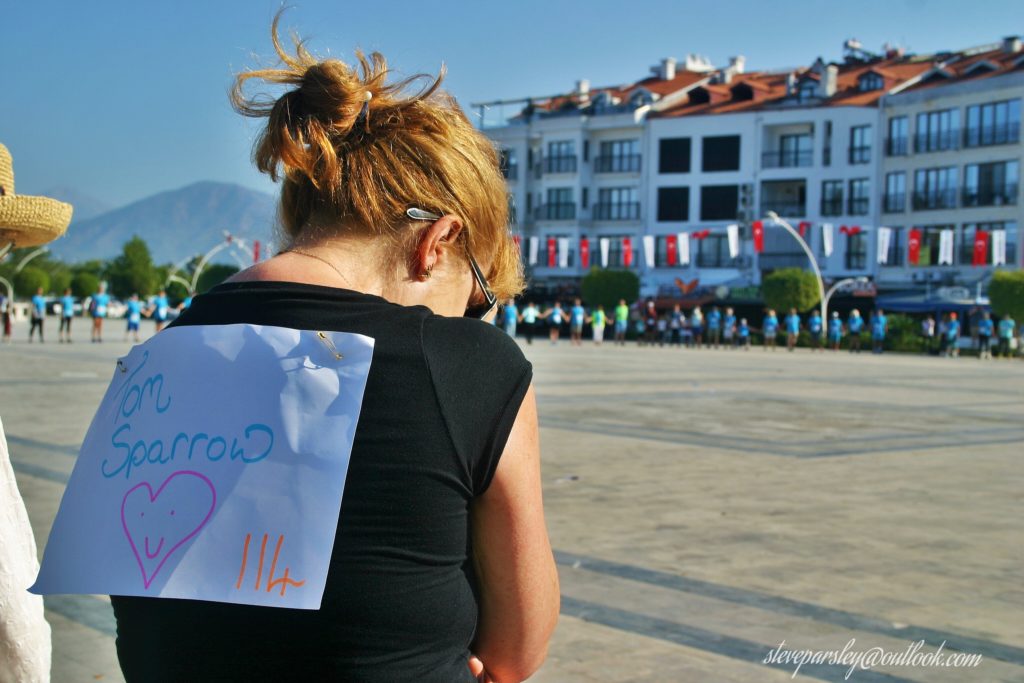 However, in a poignant moment before the race began, crowds observed a minute's silence in memory of Tom Sparrow, a sponsor of previous events who lost his own battle with cancer in September.
"There are plenty of us who will feel Tom's loss deeply but the moment's silence was also a reminder of why we organise and take part in Race For Life," said event organiser and Fethiye Times editor Lyn Ward.
"We are immensely grateful to everyone who gives up their time to help arrange the event and to those who gave up their Sunday morning to take part. We can only hope the event continues to be a success in years to come and that it will continue to raise money for such a vital cause."
Results for 2019 were as follows:
Wheelchair competitors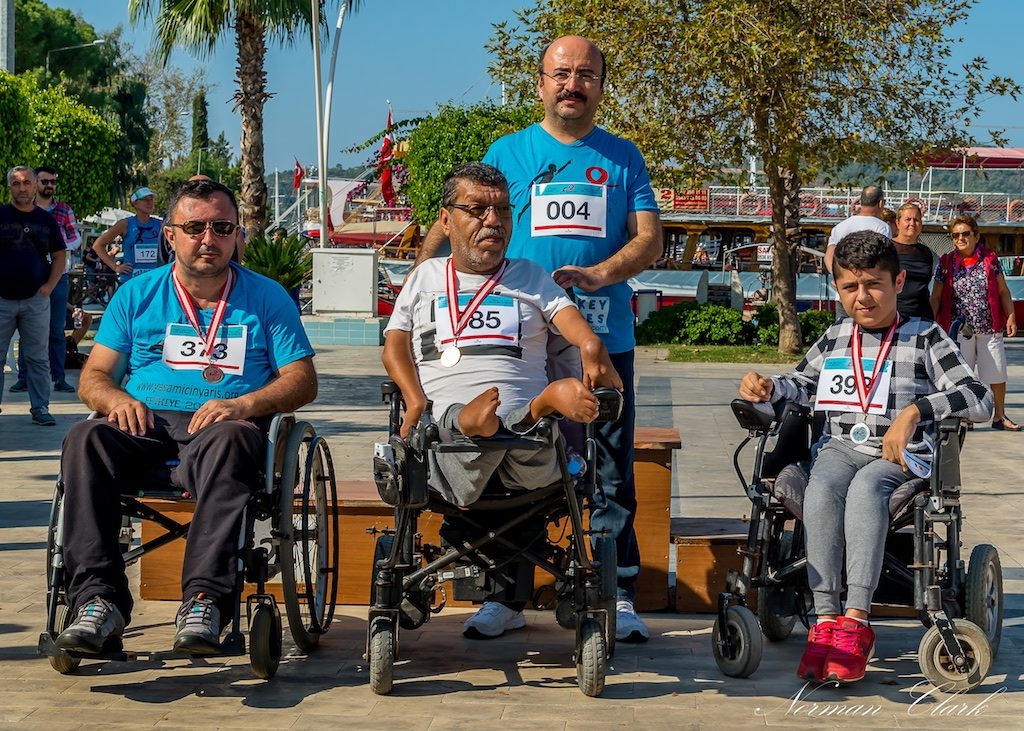 Medals presented by the Head of the Devlet Hospital Yavuz Okulu
1/ Caner Can
2/ Mustafa Bozbos
3/ Göken Oduncu
Men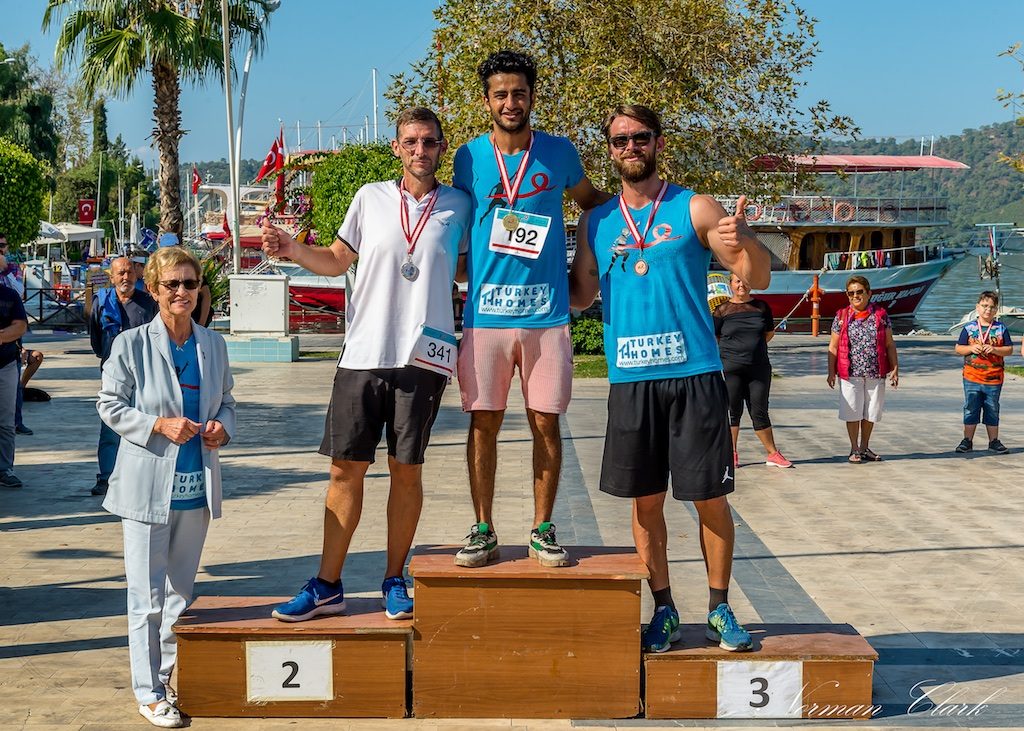 Medals presented by FETAV director Dilek Dinçer
1/ Adnan Çiftçi
2/ John Brett
3/ Berkay Koç
Women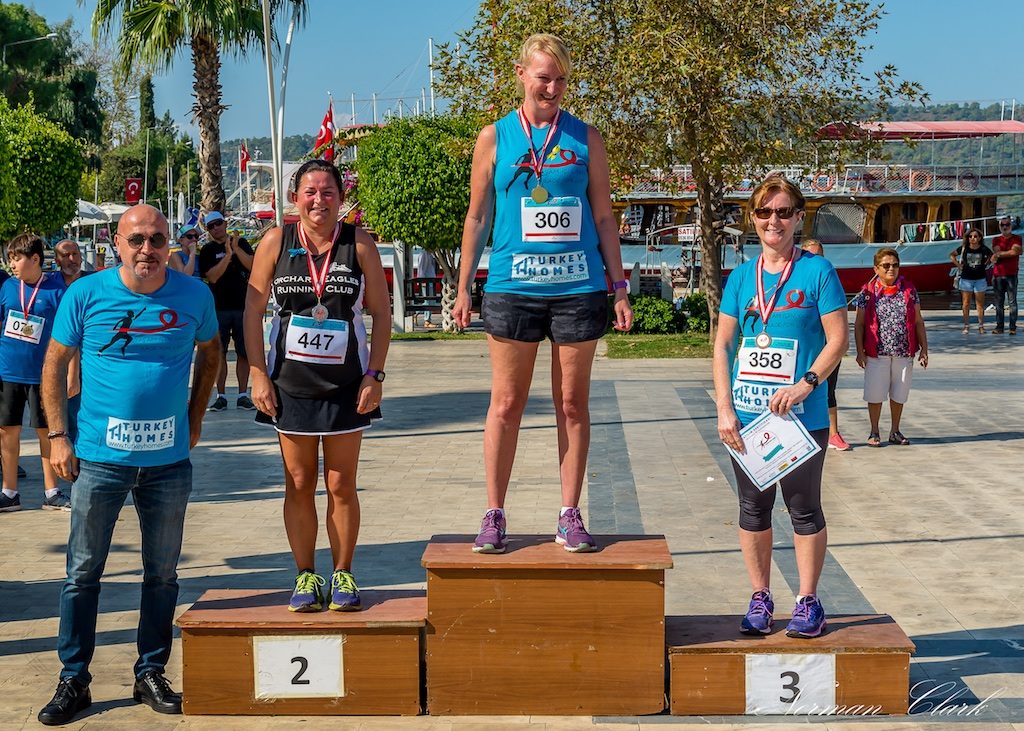 Medals presented by Mustafa Argın of sponsor The Yacht Classic Hotel
1/ Loraine Cottee
2/ Julie Hewson
3/ Debbie Lodge
Children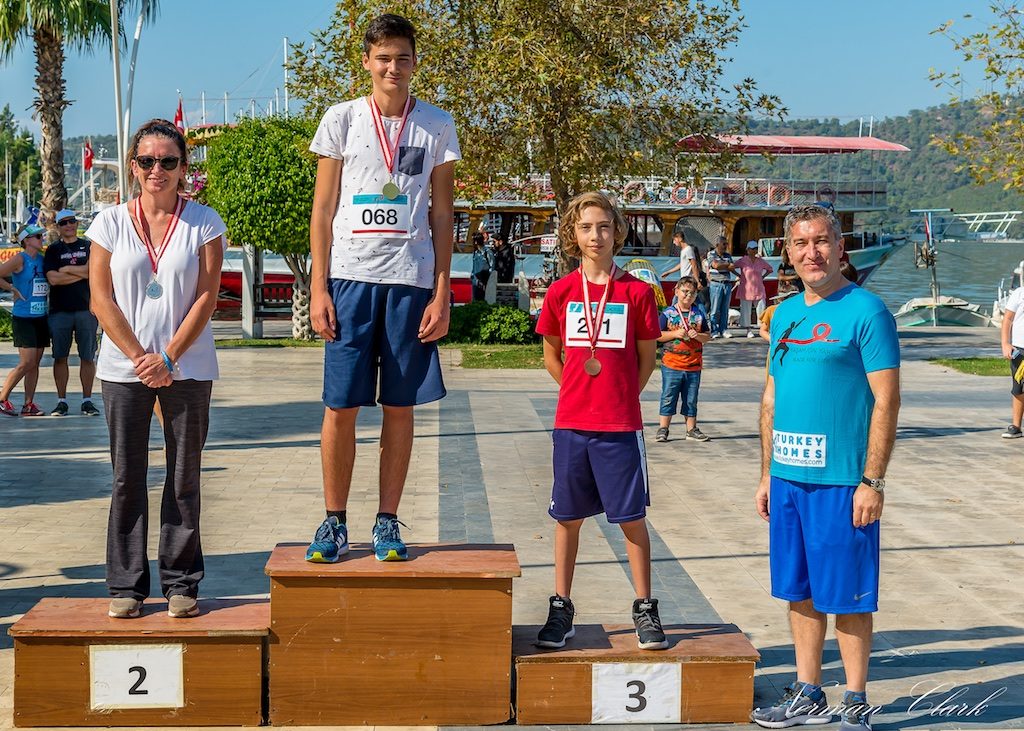 Medals presented by Tolga Ertukel of sponsor Turkey Homes
1/ Mehmet Karadirek
2/ Ediz Eken
3/ Kaan Ünsoy
This video by Mick Scarsbrook captures the atmosphere of the day perfectly.
To see more of Mick's videos, subscribe to his YouTube channel.
This article was written by Steve Parsley.