Baklava is an example of human ingenuity in developing food that not only nourishes the body but also brings happiness to the mind and spirit.
The prince of pastries, the swooniest of sweet things – baklava!
The approach to eating baklava should be passionate and unreserved. The only way to really savour the sweetness is to pull it apart with teeth and tongue.
But let's have a closer look at what makes baklava such a sweet delight.
Baklava is a layered pastry dessert made of filo pastry (yufka), filled with chopped nuts, drowned with syrup or honey and served with kaymak or ice cream. Baklava is most often eaten as a snack with Turkish coffee during the day – but Turks do save a corner of their tummy for baklava after dinner.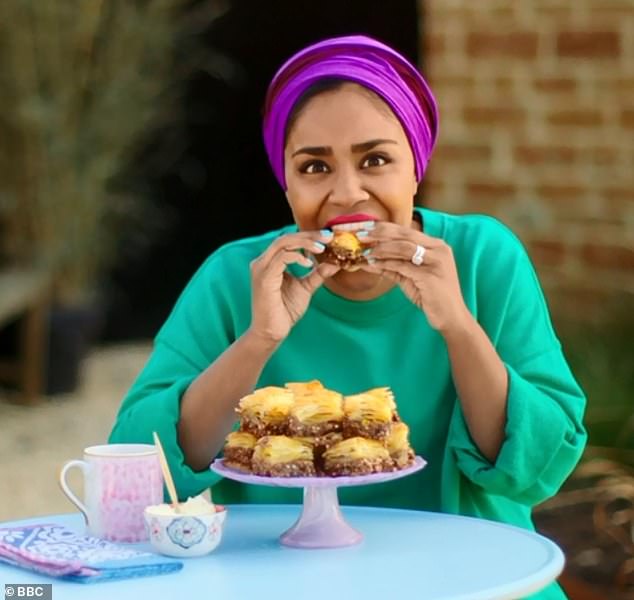 The origin of baklava
The history of baklava is not well-documented; but although it has been claimed by many ethnic groups, the best evidence is that it is of Central Asian Turkic origin. The version known and used today was probably developed in the kitchens of the Topkapi Palace. Indeed, the sultan presented trays of baklava to the Janissaries every 15th day of Ramadan in a ceremonial procession called the Baklava Alayı(Baklava Procession).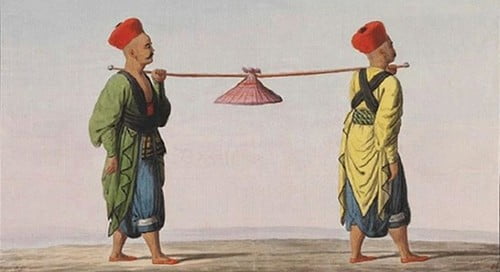 Gaziantep is the spiritual home of baklava – particularly those made with pistachios – so much so that Gaziantep Baklavası was awarded PGI protection by the EU in 2013.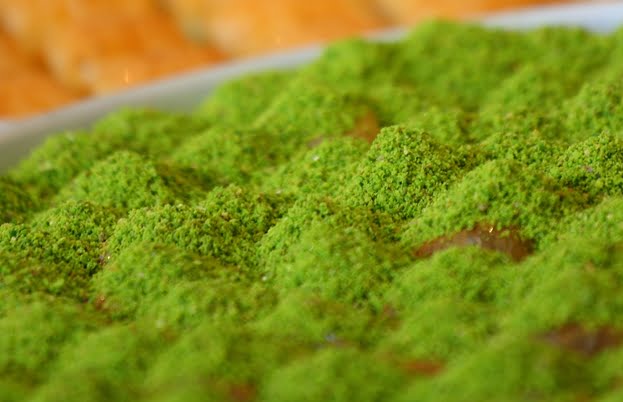 Making baklava
It's not easy to make good baklava and the end result is a testament to the skill of a good chef. For a start, the yufka has to be very thin while still being resilient enough to withstand being twisted and rolled and laden with nuts and syrup. The nuts must be fresh and succulent and, to balance crunch with collapse, the syrup must be poured on at the exact right moment. The result is a messy heaven of sweetness – without being cloying.
Classic baklava should be made with 40 layers of yufka. The rolling, the flouring and the rhythm are what really makes yufka. The maestro will roll out a dozen layers at once, rolling them around the pin with enough flour between each sheet to stop them sticking but not so much that they dry out. They're peeled, shuffled and rolled again … and again … and again.
Shapes, flavours and sizes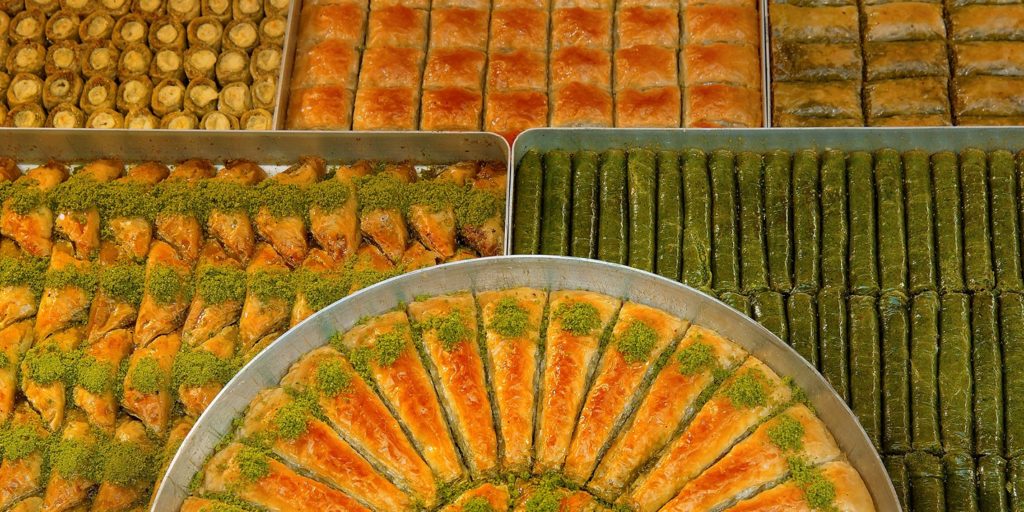 Baklava comes in various shapes, flavours and sizes and everyone has their favourite, but if you only stick to one flavour, you're missing out. Next time you're choosing baklava, indulge yourself with every kind you can find.
This article from Go Türkiye will help you to choose.
Indulge That Sweet Tooth With Every Kind Of Baklava You Can Imagine!
Make your own baklava
If you're tempted to have a go at making your own, here's a recipe from Ozlem's Turkish Table. You can either cook along with Ozlem's video on YouTube, or follow the recipe.
Baklava with pistachios and walnuts (Fıstıklı ve cevizli baklava)
Baklava facts
The largest baklava weighed 513 kg (1,130 lb 15 oz) and was achieved by Mado, Taşpakon and Ankara Valiliği (all Turkey) in Ankara, Turkey, on 22 March 2018. The record attempt took place during Ankara Gastronomy Summit 2018.
Baklava is the ancestor of strudel. It was brought to Hungary by Turkish invaders in the 16th century.
Phyllo dough is named after the Greek word for "leaf", being "as thin as a leaf".
November 17th is National Baklava Day.
Want to know more about desserts in Turkey?
If you have a sweet tooth and want to know more about the types of desserts you can indulge in when you're in Turkey, there are more in our previous article. 
Sources: WorldFoodTurkey/Wikipedia/GreatBritishChefs/OzlemsTurkishTable
This article was first published on 23 July 2021.