One of the things we love about Türkiye is the amazing food; an endless supply of mouthwatering dishes. Desserts are also an important part of Turkish cuisine, a social ritual meant to be shared. There is a vast range to satisfy everyone, even those with the sweetest tooth.
Baklava
Baklava is a rich, sweet pastry made of layers of filo pastry filled with chopped nuts (typically walnuts or pistachio), sweetened and held together with syrup or honey and then cut into rectangles or diamond shapes.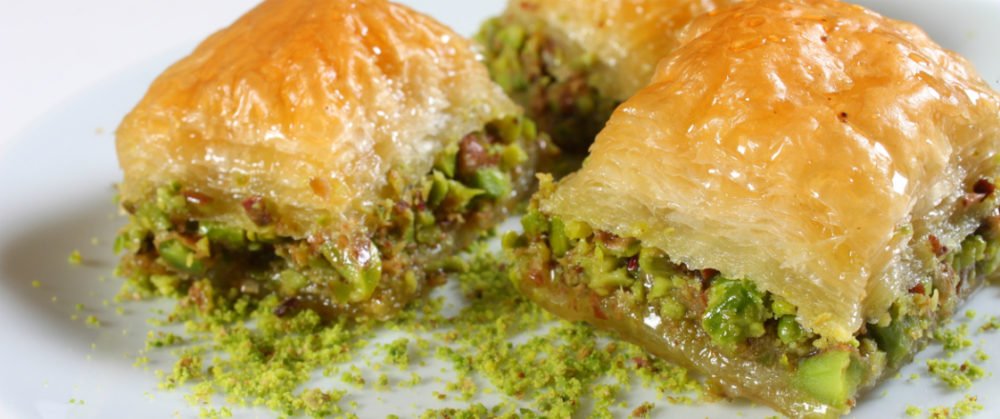 Enjoy baklava with a cup of coffee or tea or enjoy it warm with delicious Maraş dondurma or a dollop of kaymak (clotted cream).
You can enjoy more about baklava in our previous article:
Künefe
Künefe , a crispy cheese-filled dessert made with 'kadayıf' (pastry strands), is one of the signature dishes of the Hatay region.
Hatay received a UNESCO "City of Gastronomy," award in 2017.

Künefe is cooked and served in a very shallow, round metal pan that's specially designed for making this special dessert.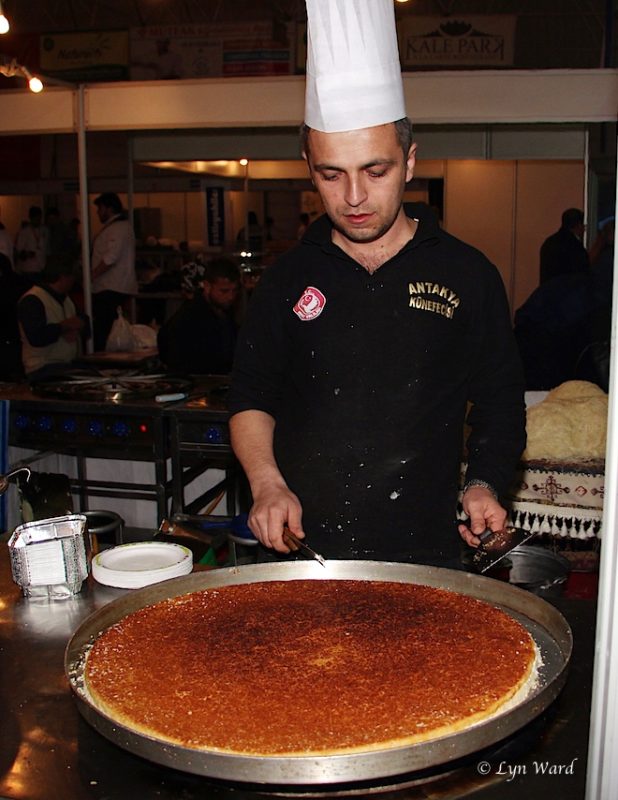 It's served hot out of the oven so the cheese is soft and stringy and is so delicious that you'll keep coming back for more. Eat it with cream or ice cream
Sütlaç (Rice Pudding)
Rice pudding is a dish made from rice mixed with water or milk and other ingredients such as cinnamon and raisins. In Turkey it is served cold; often browned in a salamander broiler and garnished with cinnamon. May be sweetened with sugar or pekmez.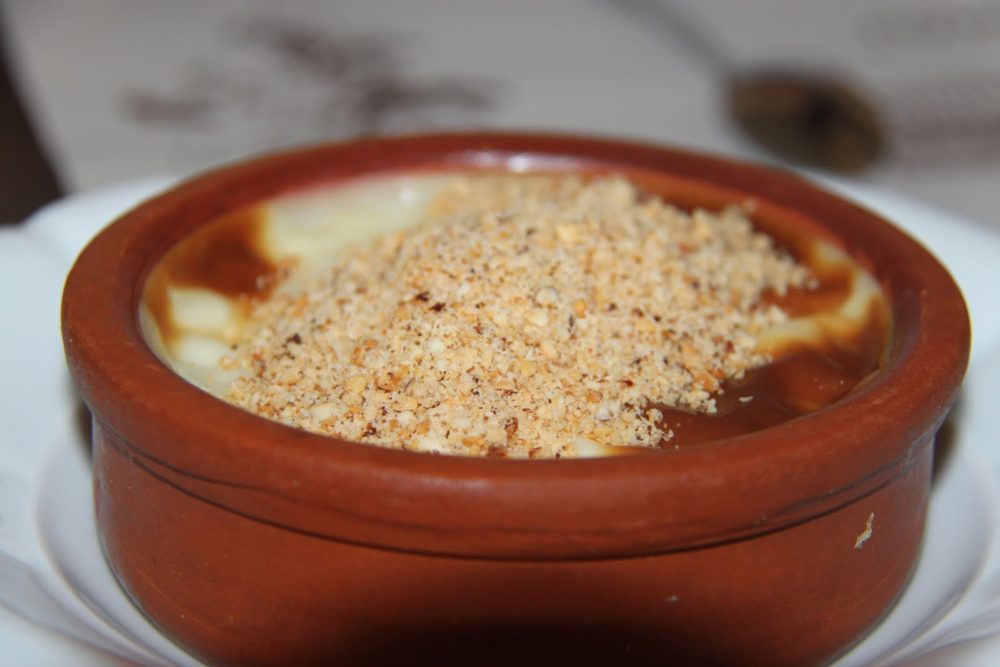 Güllaç
Güllaç is a white, fluffy, milky dessert made with layers of paper-thin cornstarch leaves soaked with sweetened milk and flavoured with rose water. Güllaç is usually garnished with fresh pomegranate seeds and ground nuts like pistachios, hazelnuts or walnuts giving it extra flavour and texture.
Güllaç is often served during the month of Ramadan as it's light and easy on the stomach after a long day of fasting. It's said that over 85% of Türkiye's güllaç consumption takes place during the Ramadan period however güllaç can be served any time of the year.
Turkish Delight (Lokum)
Turkish Delight is probably the best-known sweet of all. It even appears in The Chronicles of Narnia by C.S Lewis.
It is a flavoured sweetmeat or a candy, prepared from starch and sugar, filled with dry fruits, honey or nuts. It has a sticky texture and very often Arabic gum is used as a binder. Turkish Delight comes in cubes with powdered sugar sprinkled on them.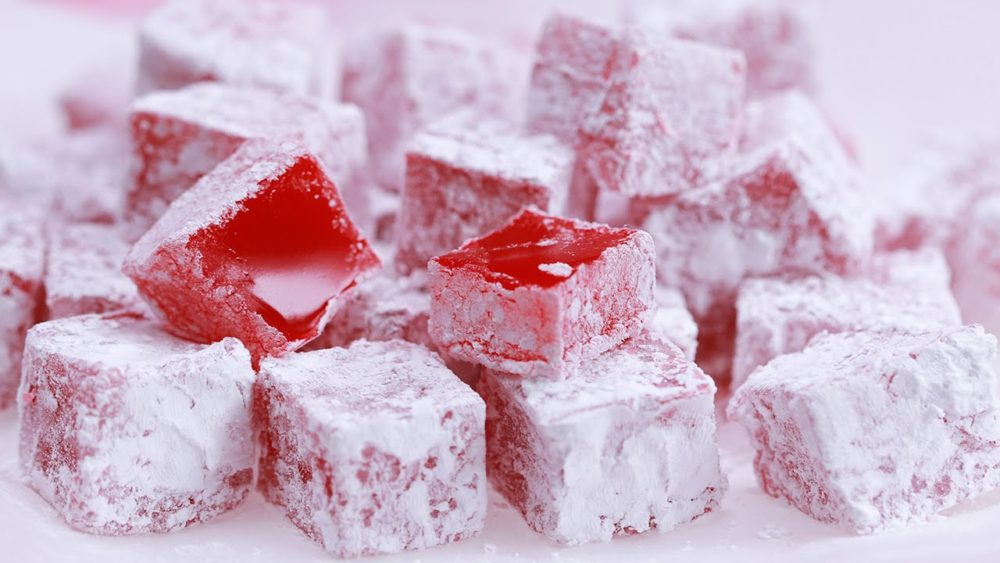 Although Turkish Delight comes in many flavours such as ginger, mint, almond and coconut, the traditional simple rosewater is still the most preferred. It is this rosewater, which gives the candy its trademark blushing pink colour.
It can be eaten as an accompaniment to tea or coffee or it can be enjoyed on its own.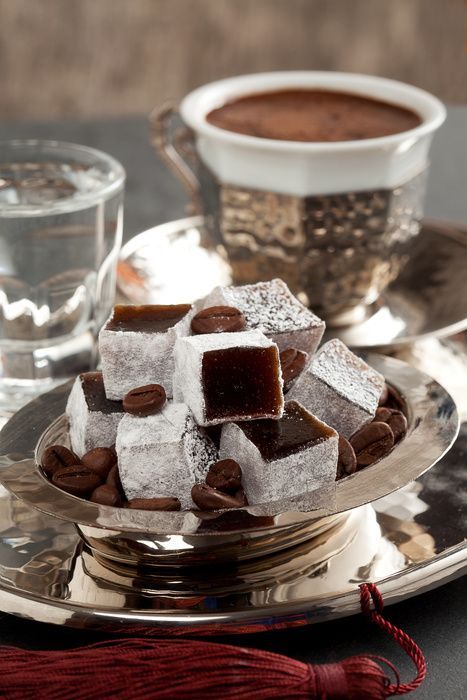 There are so many more Turkish desserts to enjoy. If you want to indulge your sweet tooth even more, here's an article from DoYouKnowTurkey.
Top 20: Most Popular Traditional Turkish Desserts
Afiyet Olsun
This article was first published on 28 April 2022.